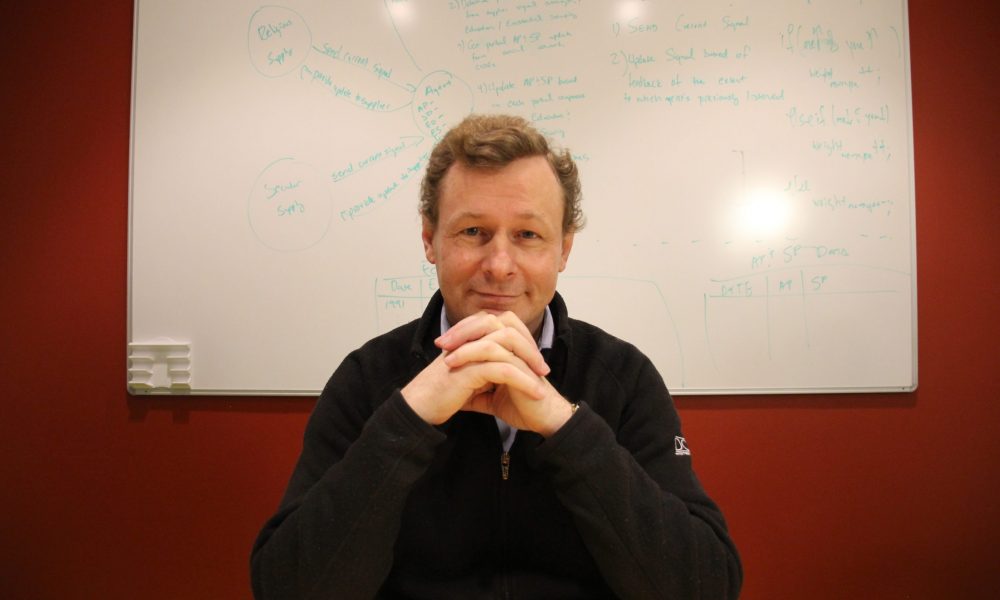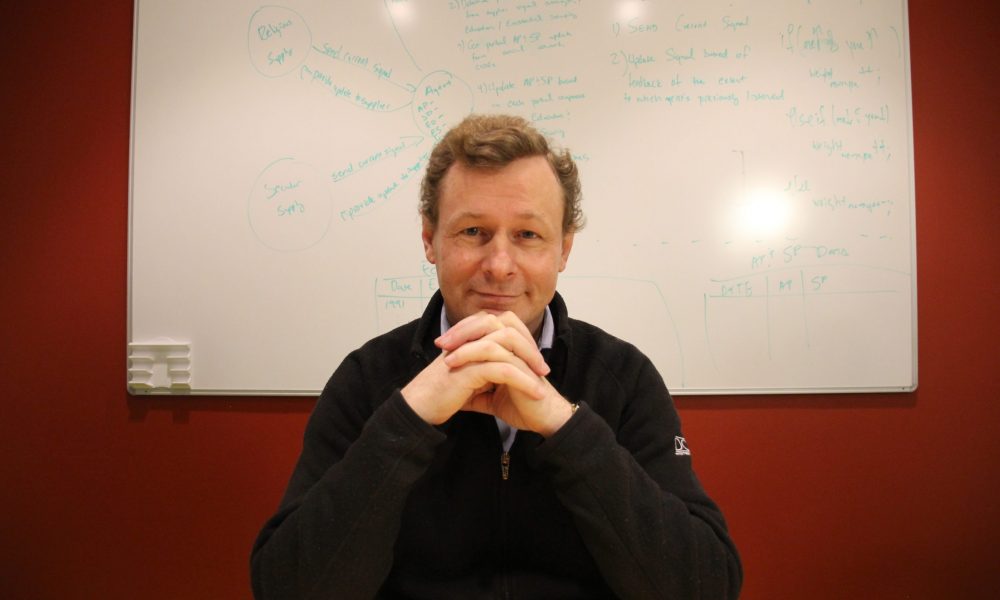 Today we'd like to introduce you to Wesley Wildman.
So, before we jump into specific questions about the business, why don't you give us some details about you and your story.
It took me a while to find myself. I grew up in Australia playing sports and music. In the university, I studied mathematics, physics, and computer science. I began studying philosophy and religion at Sydney University and in 1987 traveled to the United States from Australia to pursue a Ph.D. in philosophy of religion. I landed a job in Boston so I decided to stick around, soon becoming a US citizen. I settled into my role as a professor at Boston University, teaching mostly graduate students, writing books and journal articles, and traveling the world giving lectures.
I love universities, especially research universities. For all their peculiarities, they are vast repositories of knowledge, they educate our young people, and they produce wondrous new insights every day. But the organization of university brain power into academic disciplines makes it difficult to focus on problems that cut across departments. For years I worked across these necessary but artificial boundaries, bringing my philosophy of religion into contact with mathematics, physics, computer science, sociology, psychology, anthropology, biology, evolution, medicine, and neuroscience – and I learned a ton from seriously talented experts in all of those fields. But, educating myself wasn't enough for me.
In 2006 I started negotiating with a neuroscientist, Dr. Patrick McNamara, about starting a research center that could gather experts from every kind of university department and reorganize them into problem-focused teams. We wanted to bring together experts from around the world who would lend their specialized knowledge to confronting "wicked problems" – so-called because their intrinsic complexity blocks clear understanding to the point that eliminating their disastrous effects can seem impossible. After all, part of the point of a highly (my wife might say excessively) trained mind must be to help people, to improve the world we receive from earlier generations.
We founded the nonprofit corporation currently known as the Center for Mind and Culture (CMAC for short; www.mindandculture.org) in 2007. We started out focusing mostly on research related to religion – the neuroscience of religious experience, the emergence of religious violence, the rise of unbelief and similar topics – but eventually expanded into the six focus areas we have today: Academy, Health, History, Policy, Religion, and Security. Within these six areas, we look for wicked problems where we can make a contribution by linking up super-talented, open-minded experts from across the university.
We often use computer modeling and simulation to study these thorny problems. Why computers? It's using a virtual complex system to understand a real-world complex system – and it's actually quite effective because computer models can help us detect the causes underlying the problems that drive us crazy and show us how those causes combine to produce horrible social problems. Despite being a philosopher, my background in computer science and programming has turned out to be priceless.
These days we are very busy with international teams of experts working together on a few dozen issues alongside the ordinary challenges of running an office and raising money. But we are having a blast. For example, CMAC is part of an international venture funded by the Norwegian Government to help policy analysts test ideas for enhancing the integration of immigrants into their new societies, inhibiting extremist radicalization and increasing health and happiness.
I also get to address problems that have bothered me for a long time. For instance, one of my brothers was taken from his Aboriginal family as a very young child in a bizarre and racist forced-migration scheme concocted by the Australian government, supposedly to help these young people and increase integration of Aboriginals into White Australia. Ever since I realized what had happened to him, I have wanted to tackle the worldwide scourge of child trafficking. Within CMAC, I am trying to do something about it.
We have big plans but I suspect our basic strategy will stay the same: reconfigure university talent, working across disciplines and departments, to solve wickedly complex problems.
Has it been a smooth road?
CMAC started out tri-located, with a tiny administrative office, a research office, and a lab in a Boston-area hospital. Being separated was seriously inconvenient, and our cramped lab quarters meant that our in-house researchers and project staff were on top of each other. Two of our postdocs were squished in next to a computer so powerful and large that we call it 'the Beast' – it was a crazy time and a healthy sign of a growing organization. At the beginning of 2017, we moved into a unified administrative and research space located amid the hustle and bustle of Kenmore Square and Fenway Park, right near Boston University and a number of other colleges, surrounded by many of the students and professors who work for us.
We've faced other growing pains associated with our expanding operation, beginning with higher baseline costs of operation. But that's all part of becoming a more effective institution. And the CMAC staff is first-rate people, deeply committed to our mission of making high-level research count in a quest to improve our world.
So let's switch gears a bit and go into the Center for Mind and Culture story. Tell us more about the business.
CMAC tackles complex social problems that call for experts from academic disciplines as remote as neuroscience and international relations and philosophy – and everything in between. We organize those experts into problem-focused teams and set them loose, hopefully locating funding support to do something truly meaningful. We are distinguished by what we target (complex systems and the wicked problems they produce), by the tools we use (data analytics, computational modeling, neuroimaging, and whatever else is required), and by our aggressive combination of diverse talent from many university departments.
With so much data available, it can be easy to get lost in the numbers, so CMAC has carved a niche in making previously inaccessible information readily available and easy to interpret. CMAC is also at the forefront of applying computational modeling to complex systems and leads the way in aggressively working across disciplines to reconfigure university talent.
I am most proud of our people – their talent, vision, collaborative spirit, and hard work. It is easy to feel trapped in a disciplinary straitjacket within the modern university but each of the people we work with truly grasps that their home discipline is part of the wider story and that we can do better by working together. When we invent new procedures to ameliorate health disorders, strive to bring the distant past to life for modern people, or study religious and political ideologies, we are doing what we can do to generate insights that can help and heal.
How do you think the industry will change over the next decade?
I believe the forging of multi-disciplinary teams to solve complex problems will become more common – indeed, many universities, including Boston University where I work as a professor, are getting rather good at that. But university-sponsored interdisciplinary formations are still not aggressive enough to tackle many truly wicked problems; we'll continue to show what's possible there.
Similarly, the application of computational research to complex social problems will become a more crowded research sector in the years to come, as more people turn to technology for answers to perpetually frustrating social ills. By the time that happens, our accrued experience and extensive partnerships with other organizations should keep us operating on the frontier of research, training, and public outreach.
Contact Info:
Website: www.mindandculture.org
Phone: 857-254-4400
Email: admin@mindandculture.org
Facebook: MindandCulture
Twitter: @MindandCulture

Image Credits: Jenn Lindsay http://www.jennlindsay.com
Getting in touch: BostonVoyager is built on recommendations from the community; it's how we uncover hidden gems, so if you know someone who deserves recognition please let us know here.