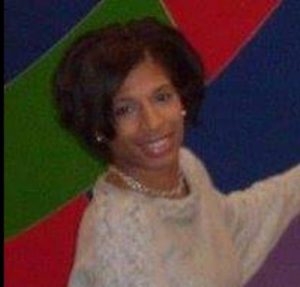 Today we'd like to introduce you to Vicki Gray.
New Chapter Home Improvement officially launched its business in 2013. For co-founder Vicki Gray, this was a somewhat unexpected fulfillment of a lifelong dream. "As a kid, I always had a vision of myself as a businesswoman. What business I was in was not clear, but I always knew I would be in business and it would be my own. I knew the corporate structure was not for me, but I always saw myself in business in my dreams."
Those visions had their roots in Vicki's family. Two very strong women, in particular, her grandmother and her mother, helped inspire and shape the woman who would help start New Chapter Home Improvement. Vicki explains, "The fact that my grandmother had the courage to come to America by herself, without the ability to read or write is incredible to me. And also that she had to leave her children in Barbados, but had the patience and faith that she would get to a point when she could bring them here too, is something I really admire. I have learned a lot from her."
Vicki and her brother then grew up seeing first hand what managing and maintaining homes was all about. Her mother worked full time, but also owned properties and Vicki and her brother Leroy, another cornerstone of New Chapter Home Improvement, were on the frontlines of dealing with issues as the came up. "It was very exciting to be around my mother growing up. I learned from her how to handle situations and then I would watch the contractors come out to handle repairs. I would ask them all kinds of questions about what they were doing and why."
Not surprisingly, it was not long before Vicki the student became Vicki the teacher. "I taught my husband how to change a tire, how to turn off a furnace. I just love to learn and pass that along. My mother always emphasized how important it is to be organized. And as I look back, I can see how what I experienced growing up really helped lay the foundation for New Chapter Home Improvement. Especially in how my mother has always had high expectations.
That is exactly what we have in New Chapter – expect the best, be organized."
Interestingly, in their own way, both Vicki's mother and grandmother emphasized the same fundamental lesson. She says, "My mother taught me that hard work and dedication pays off tremendously. Move at a steady pace." Leafing through a notebook on her desk, a warm smile crosses Vicki's face as she finds a quote from her grandmother from May 2015, "things may take time, you cannot put the cart before the donkey." Going to school in between full-time shifts, first at the Cambridge Center for Adult Education, and then at Mass General Hospital, Vicki had developed a feel for both the world of business and the hard work necessary for any entrepreneur.
Opportunity arrived in what appeared to be a disappointment. Her husband lost his job, and perhaps as an instinctive supportive mechanism, Vicki offered encouragement by declaring that he could start his own business.
The seed that supportive instinct planted began to grow. It did seem like a good fit – Vicki's business skill paired with her husband's knowledge and experience in the field and her brother's experience in painting provided the confidence to take the leap. New Chapter Home Improvement was born. Vicki started doing research and making connections with people who could use their experience to help guide her along the path. Mass.gov, the Small Business Administration, the Center for Women, and Home Advisor were all valuable resources. Drilling into the mundane nuts and bolts of insurance and licensing, Vicki was excited about even these aspects of business.
The first job was a hair salon in Haverhill. Soon the first hire came aboard Jose, whose carpentry skills complemented the team well. Momentum swelled as jobs came along through Home Advisor and the dream was real.
An important pivot came as steady work was rolling in for a property manager. Vicki's business acumen recognized a red flag. "Revenue was way up, but profit margins were decreasing tremendously", Vicki recalls. At this time, she was still working full time at Mass General. Help was needed managing the business, but with a young family, the security of that full-time job may have been hard to leave, despite the promise of the new business. "It wasn't scary at all", Vicki recalls. "I was ready."
Research, reading and networking has always been extremely important to Vicki. And so a new wave of study emerged as she settled into the business full time. The studies led to better understanding of everything from payroll practices to developing a business plan. The ongoing tips from her mother, paired with industry partners like Sherwin Williams and Home Depot, along with networking groups like BNI provided encouraging and experienced resources.
Were there any reservations about diving into an industry that is largely comprised of men? "That never even crossed my mind", she says. There were, however, moments where that dynamic came into play. "There was a job in Brookline we were doing and there were other contractors on site as well, not just us. I arrived and said hello to everyone and nobody said anything, nobody even turned around."
Yet, recognizing the big picture of what was at stake, and the sensitivity of being in this business with her husband, Vicki's sole concern was making sure the business continued to grow and thrive. "I can be the woman who makes the guy look good. I was even ok with that. I don't need to be the face of the business. My husband had to deal with ignorant stuff, too. Guys on a site might tease him about who was really calling the shots in the business. But that is just their own ignorance. A business just has to get things done. Who does this or that is irrelevant, it's about getting the work done and done well."
The delicate balance for her was her family, not the business. "The challenges within the business has never been scary or intimidating to me", she says. As the business continued to grow, opening an office, contracting with Cambridge, Boston, Danvers, and the National Park Service, along with individual homeowners, the delicate core for Vicki was always balancing family within the work; not only facing the challenges of growing a business in this industry with her husband, but raising their two children amidst it as well.
For every negative encounter, there are many more positive encounters. Vicki finds nourishment in both the networking aspect of her job, as well as in the camaraderie established with clients. "I love meeting people. I love learning from others. Networking is a great way to make friends and also grow the business", she says.
And that includes meeting people in all different fields, although putting herself out there had its challenges. "Someone always knows somebody, so even if your field is accounting, at some point you or someone you know will need our services. In the beginning, I was a little intimidated and wasn't crazy about doing it. I had to teach myself a lot. I would watch videos. I created an alter ego. Meditation has been helpful in every part of my life. If I didn't meditate, I would probably be a mess!"
What were the origins of meditation? "I started meditation when I was working at Mass General, sometime in 2014. At the time, I felt stuck, like I was living under a cloud. New Chapter was growing and I would go from my job at Mass General to my job at New Chapter. The hours were so long and I was trying to do so much and the meditation helped me focus and recharge."
"I love helping people," Vicki says this often and there is clear sincerity in her voice when she speaks these words. She recognizes that the work New Chapter Home Improvement performs is important, whether it is repairing a damaged ceiling in someone's home, or painting the public library in Danvers. New Chapter works to make the spaces we live in beautiful.
Hiring a contractor can be stressful. Often, the work to be performed is not something the client knows how to do themselves. It is not as simple a process as buying something off of a shelf. There are unknowns and anxieties for a client and this is precisely the area where Vicki makes New Chapter shine, by offering clear communication throughout a project, a fair price, and a warm point of contact to be in touch with as the process unfolds.
Going back to the roots – a courageous, prepared woman with the highest expectations for herself and her team.
"I love helping people!"
Let New Chapter Home Improvement helps you with your next project!
Overall, has it been relatively smooth? If not, what were some of the struggles along the way?
Generally speaking, the challenge of launching a business with a young family was daunting, leaving the security of a full-time job. As a woman, starting a business in a field dominated by men.
Challenges specific to the business were finding the right employees, figuring out systems that worked for us and then implementing them and training staff in them.
Please tell us about New Chapter Home Improvement.
We are a New Chapter of Home Improvement Services, the fastest & friendliest home-improvement contractors. Offering Interior and Exterior commercial and residential painting services, all at competitive prices. We offer handyman repair services as well. No Headaches, No Dust, No Mess, just straight honest & breathable work, done with a smile.
We strive to maintain a staff of skilled, motivated and confident individuals with a desire to help promote the company's mission. We are committed to attaining our company goals as well as the goals of our employees.
We are most proud of our core values and our company is increasingly known for these.
-Integrity
• We do what we say we'll do.
-Safety
• Safe work, or no work
-Excellence
• The company will deliver performance that exceeds the expectation of our customers and the community
-Client Advocacy
•The company will work in the best interest of our clients and adapt their vision of a successful project as our own
-Teamwork
• The company will pitch in to help our coworkers and partners, do whatever it takes to get The Job Done Efficiently and Effectively
-High Ethical Standards:
• The company will hold ourselves and each other to uncompromising standards, personally and professionally. The company has a true passion for helping, serving and teaching our customers and the communities we serve❤️.
VALUE PROPOSITION:
New Chapters Home Improvement's top priority is to keep every customer satisfied & WOW their experience from start to end. We will grow our operation by adding new ideal customers and maintaining satisfaction from existing customers for recurring services and referrals.
VALUES
Our process is just as important as the completed project. Many companies can get the work done, but few can get it done in a way that doesn't make the client not hate the journey. The company will take the following steps to ensure quality service & a great experience are being met that will set us apart from our competitors:
-Detail oriented: We honor & live by the sharp eyes, check twice, cut once statement.
-Problem-solving: We provide the solutions to the missing pieces, this can be challenging and rewarding.
-Creativity : Restoring a home often requires imaginative thinking.
-Persistence : NCHI will work until the job is done, and done well.
-Honest: NCHI is ethical in our work.
NCHI takes responsibility for managing all aspects of the project for our customers.
WE PROMISE:
-All estimates will be processed within 48 hours.
-All calls and emails will be returned within 24 hours.
-Weekly Update reports during the projects.
POINT OF CONTACT PERSON: EVERY DAY COMMUNICATION:
-Follow up calls will be placed after each project has been completed to ensure customer satisfaction.
-WOW Customer Experience: Happiness + Joy= Satisfaction
-Customer satisfaction survey
SOLUTIONS:
-We provide suggestions on what is the right fit to meet our customer needs
-3 R's: Relationships, Reliability & Reputation
-The company manages multiple vendors, so you do not have too
-Provide qualified contractors with proper license and certification
If you had to go back in time and start over, would you have done anything differently?
Starting a business with a friend takes a toll on the relationship, so I might reconsider starting a business with a friend.
Contact Info: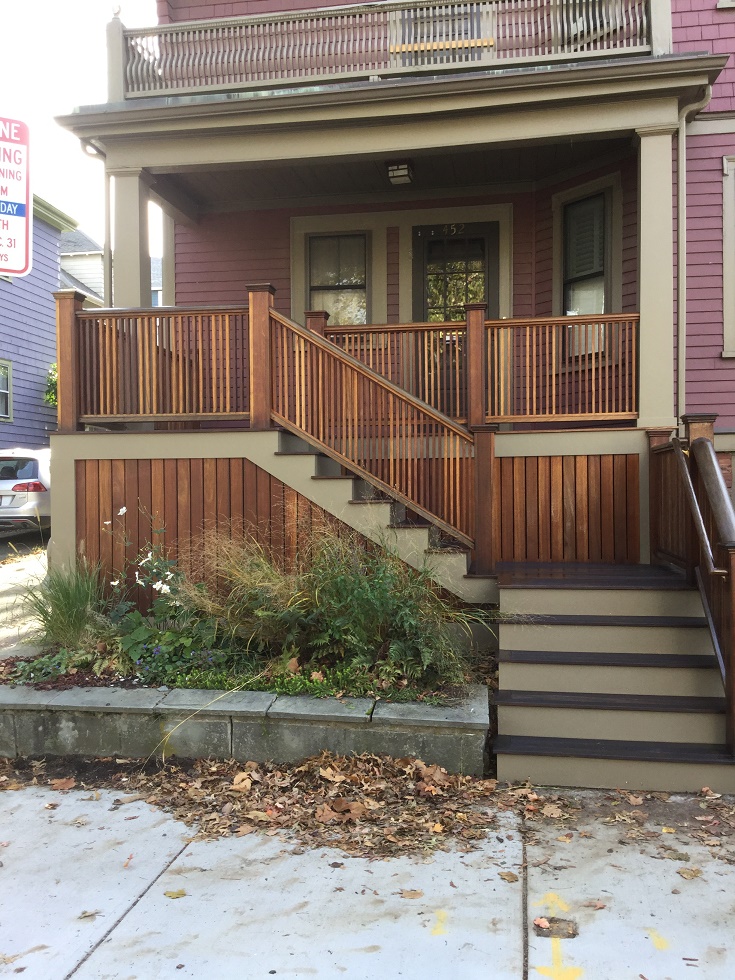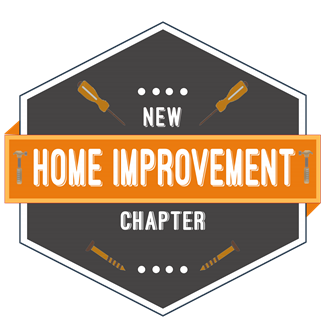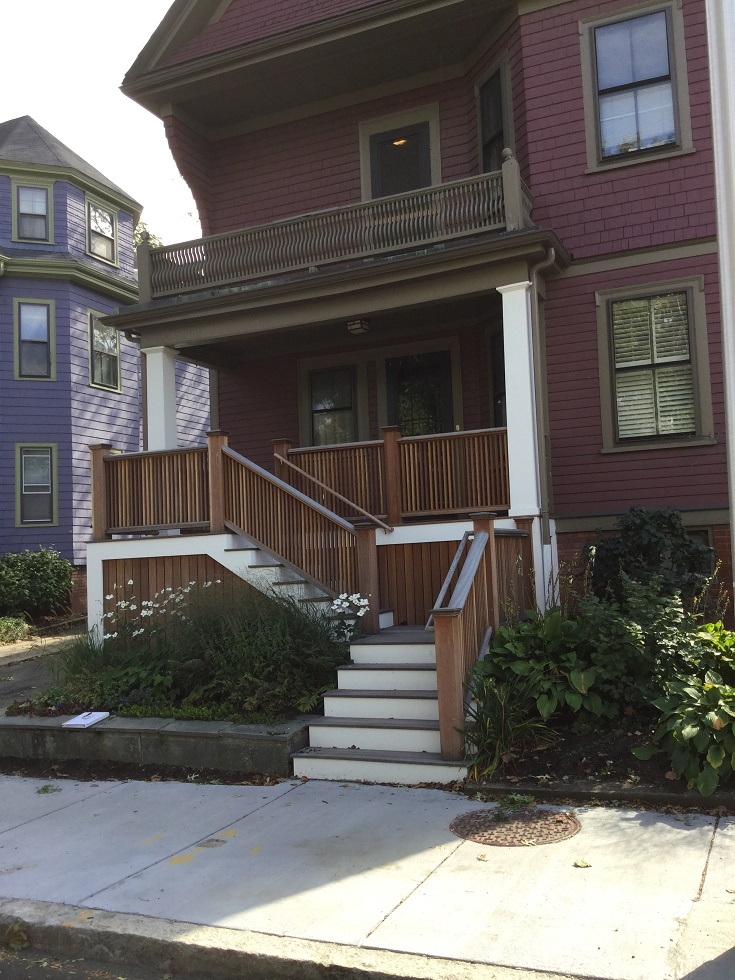 Getting in touch: BostonVoyager is built on recommendations from the community; it's how we uncover hidden gems, so if you know someone who deserves recognition please let us know here.