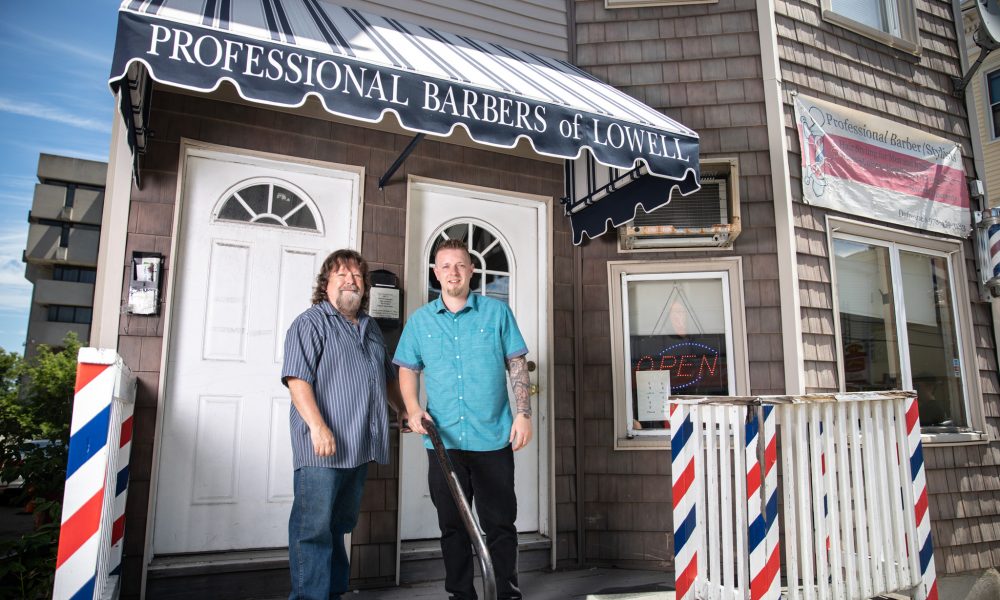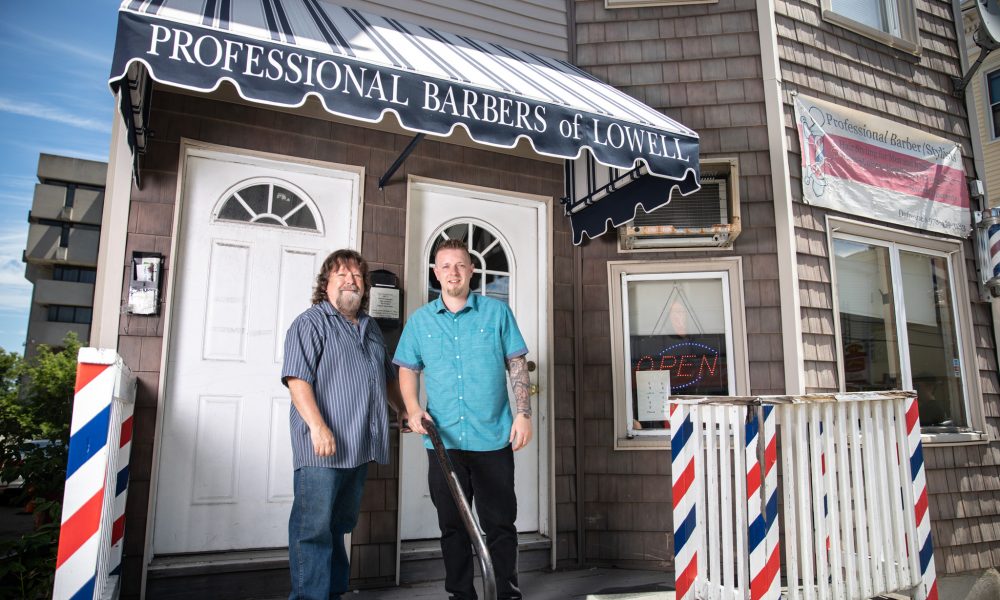 Today we'd like to introduce you to Tyler and Jim Rutledge.
So, before we jump into specific questions about the business, why don't you give us some details about you and your story.
The story starts in 1972 with my father, Jim Rutledge. He was serving for the U.S Air Force and stationed in Nebraska. While serving, he decided to attend the University of Nebraska, after 2 years at school, Jim, met a local man that owned a barber school. The man had told my dad to come to get his barbers license. Knowing that he still had 2 years of school left, his tenure with the Air Force was coming to an end, and he had a wife and daughter to provide for, he needed a way to make money. Later in 1977, he obtained his License in Barbering and Cosmetology and he was done with his service with the Air Force. He was ready to lay down his wings and pick up his scissors. Jim, flew his wife and daughter back to Boston and moved to Merrimack Valley where he had spent the majority of his childhood growing up. With only 2 years of school done he decided to go to UMASS Lowell (then Lowell Tech) to finish his degree.
While walking down University Avenue on his way to the admissions office, he past Dufresne's Barber shop. What a great spot to work while I finish my degree, Jim thought. He poked his head through the window to which he was greeted by a middle aged man with a cigarette hanging out of his mouth. Jim asked the man if they were hiring, and with a billowing cloud of smoke that surround my father's head the man said "Actually, yes, can you start right now." Jim was surprised and replied he didn't have any tools with him. The man pulled another cigarette out of his front chest pocket and proceeded to light it with dying ember of the previous cigarette, and with gentle point of his hand to an available station. He said "My name is Roland Dufresne, and I have extra tools, just hop on that station over there." Jim got right to work and was busy all day. At days end Roland loved the work Jim had done and the attitude he had displayed. In need of a new barber the decision to hire the young man with the afro was a no brainer. Roland said to Jim "Go to the back fridge and grab 2 beers and bring em here." With a cheers of two well deserved beers, not only a career, but a friendship was born.
Roland and Jim became quick friends and in 1983 an opportunity presented itself to Roland. The much larger building across the street was for sale and Roland immediately made the purchase. For the next 3 years the business had grown quite a bit due to the new location with a bigger and more comfortable space. Unfortunately, in 1986 Roland was diagnosed with cancer. The disease moved quickly through his body and later that year Jim's boss and friend had passed away. After being diagnosed Roland had told Jim he wanted him to take over the building, but under on condition. Jim must keep the business going as long as he could. You see, Roland had taken the business over from his father who opened the business on the very same street in 1913. My father was to inherit a father-son business. He promised Roland he would keep the legacy of him and his father going as long he could. They then began the process of my father's purchase of the building and later that year Roland has left us. Over the years Jim has cycled through a handful of employees while being the pulse of the business for over three decades. He always ran the business the way he was taught by his former friend and boss, which resulted in years of sustained success.
We find ourselves now in the early 2000's, times have changed, UMASS Lowell was growing rapidly. The age of technology is upon us and a once thriving French neighborhood has turned primarily to college students. My father had been losing clientele and employees with it. Employees he did have did little to nothing to regrow the business. Fortunately, in 2010 I, Tyler Rutledge, Jim's son, had graduated from high school. I attended 1 year at UMASS Lowell, but left after that year because I didn't know what I really wanted to do. Although, it wasn't a total waste of a year. I had met my now fiancé, Nikki Zarrella, at orientation. It was the best year of tuition ever spent. Yet I digress, I spent a long time thinking of what I wanted to do. I had always been a very artistic and creative person with a very sociable personality. A light dawned on me that is what exactly the traits a successful barber would need. I told my dad I wanted to attend Barber school and come work for him. 8 months later in early 2012 I had obtained my Barbers license from New England Hair Academy in Malden, MA and my career was born.
The first couple years was tough for me, as it would be for any beginning barber. Being open to learning all styles was key so you can provide any client with what they're looking to get. Building a clientele is a long process, and there was some really rough weeks with really low pay checks. At the time I was still just a young 20 year old man so I didn't have many bills and was still looking be in the college scene with my friends. This resulted in a lack of motivation on looking towards the future and building the business. After a few years I started to grow up, bills started to get bigger, life was moving be so fast and I was no longer a kid anymore. It was time that I really got into the business end of things. At this point my skills as a barber were in my opinion one of the best in Merrimack Valley area with a lot of help from my father as well as self-taught skills from my artistic ability and background. Although it is hard to display and furthermore grow your skills when clients aren't consistently sitting in your chair. I hit the social media market and created Facebook and Instagram pages as well as updated our google listing. Created loyalty cards for clients and handed on business cards for passing college students. I knew that we needed something different so I sat with my father and went over re-branding the name. I know Dufresnes meant a lot to him but I needed something easily recognizable to market to growing college next door. I suggested Professional Barbers of Lowell because it was easily noticed by students who otherwise would have their heads buried in books, as well as passing traffic. My father was on board with the idea and the re-branding of the business was underway.
It's now 2018, and the project I started 3 years ago has finally got the business back to its glory days. It's been the biggest honor and joy to work beside my father, learning, laughing, and growing with him year by year. We are now constantly busy to the point it's time for me to go find another couple of barbers to bring into our story. My amazing fiancé has created a beautiful website for us, Professionalbarbersoflowell.com , which seems to be one of the only Barbershop website in Merrimack valley (in my opinion the best website!). Our following continues to grow and our rating and reviews are now the best in the area on google. My father has carried this for three decades, he kept his promise to his old friend Roland. I attend to keep that promise going for decades to come. We are one of the last locations to keep the classic feel of a barbershop, with the walls littered with old album covers, a comfortable waiting room, great conversation, and most importantly great haircuts. Professional Barbers of Lowell (by Dufresne's) is a hidden gem that you will not regret finding.
We're always bombarded by how great it is to pursue your passion, etc – but we've spoken with enough people to know that it's not always easy. Overall, would you say things have been easy for you?
The beginning to Jim's career was very smooth. Learning, living a great life, he couldn't ask for more. When Roland passed it was obviously very tough for him. Fully running the business which also had two 4 bedrooms apartments above it to be the Landlord of, was a steep a tough learning curve to get used to. Eventually he got it under control and it was smooth sailing for years. The occasional bad employee, but nothing too much of a struggle. Once he got into the 2000's he had been losing some employees and had some other non-motivated ones. Clientele was dwindling as he was getting older. To get the shop back to what it once was why the biggest struggle. Although I came in and after a few years of personal growth we both brought the business back, and just as good if not better than it ever was.
We'd love to hear more about your business.
Professional Barbers of Lowell is a classic barbershop with a modern twist. They're so many commercial barbershops as well as other shops who just lost the meaning of what a true Barbershop is supposed to be. We offer any type of Men's haircut. Long hair, short hair, fades, designs whatever it is you want. We also offer Hot Towel shaves that not to many places still offer. All ages from you're 1 year old child to your 100 year old grandfather are welcome here and we will make everyone look great. The thing we're most proud of is that we are able to keep the classic them of a barbershop and provide a very relaxing spot to come and get a quality service at an affordable price. Everyone who we meet seem to leave and return with a smile and that feeling is by far the most satisfying.
What were you like growing up?
Jim grew up moving all over the place (Lawrence, Brooklyn, Germany, to name a few) due to my grandfather being in the service. He was a very strict father and my father grew apart from that the older he got. He loved sports, music, having fun whenever he could. He played in bands and whatever sports team he could get on. Always applied himself to what he loved and didn't let anyone tell him he couldn't do it. He eventually enlisted into the Air Force and well you know the rest of the story.
I was the same growing up, I took many of my father's interest like sports and although I didn't play an instrument I loved music, especially classic rock and the blues. I was very artistic and creative, I loved to draw and paint. I loved being around people and hearing what was going on in other people's lives. When I had my mind fixed on something it was getting done exactly the way I had intended it to be. Very motivated when I was inspired. You know, the artist mentality.
Pricing:
Haircuts $15
Haircuts w/ Beard Trim $18
Hot Towel Shave $18
Haircut Hot Towel Shave Combo $28
Kids cuts ( 11 and under ) $10
Retirees $10
Contact Info:
Address: 103 University Ave. Lowell, MA 01851 UMASS Lowell North Campus
Website: Professionalbarbersoflowell.com
Phone: 978-459-3183
Email: Professionalbarbersoflowell@gmail.com
Instagram: barbersoflowell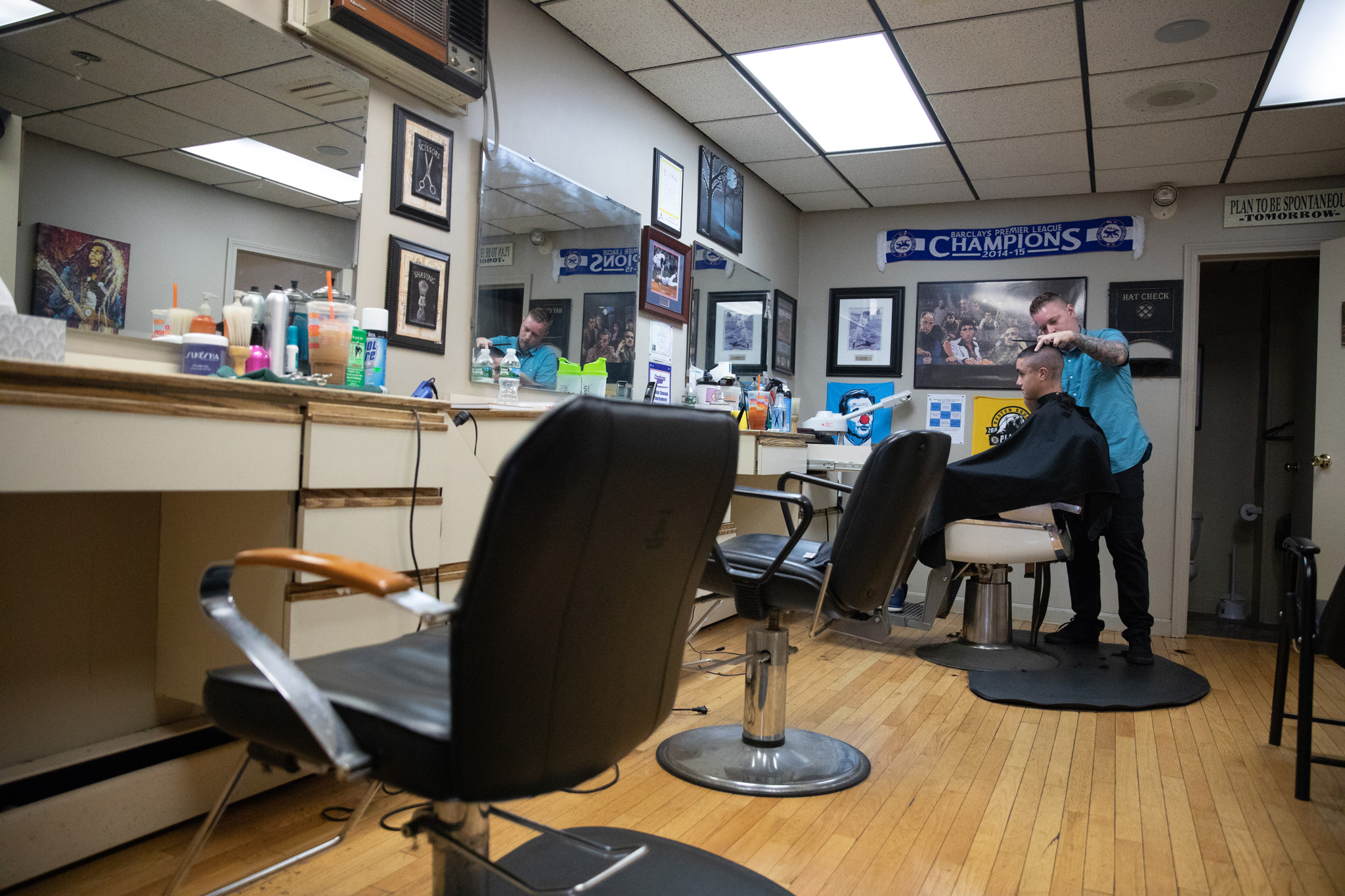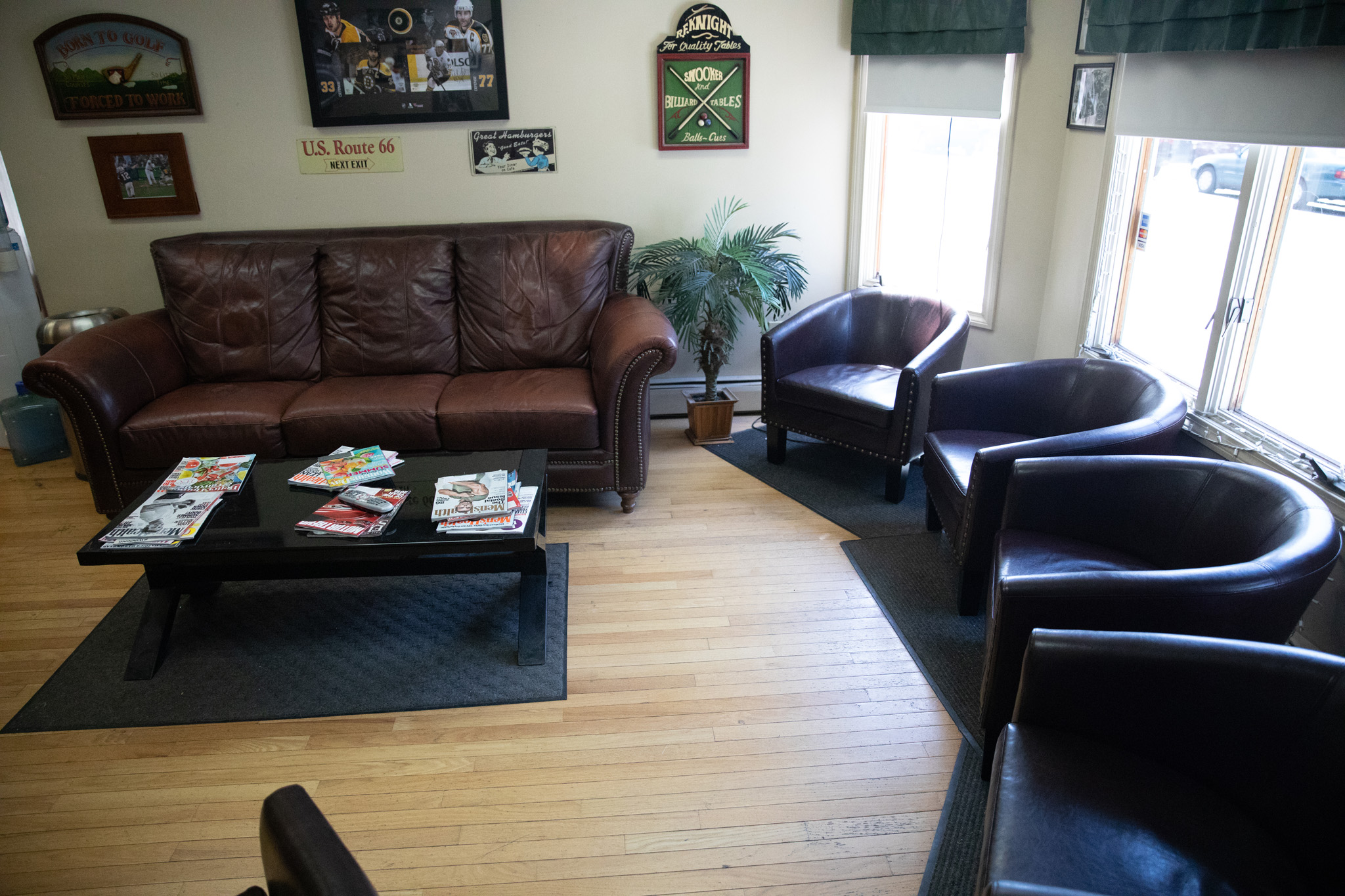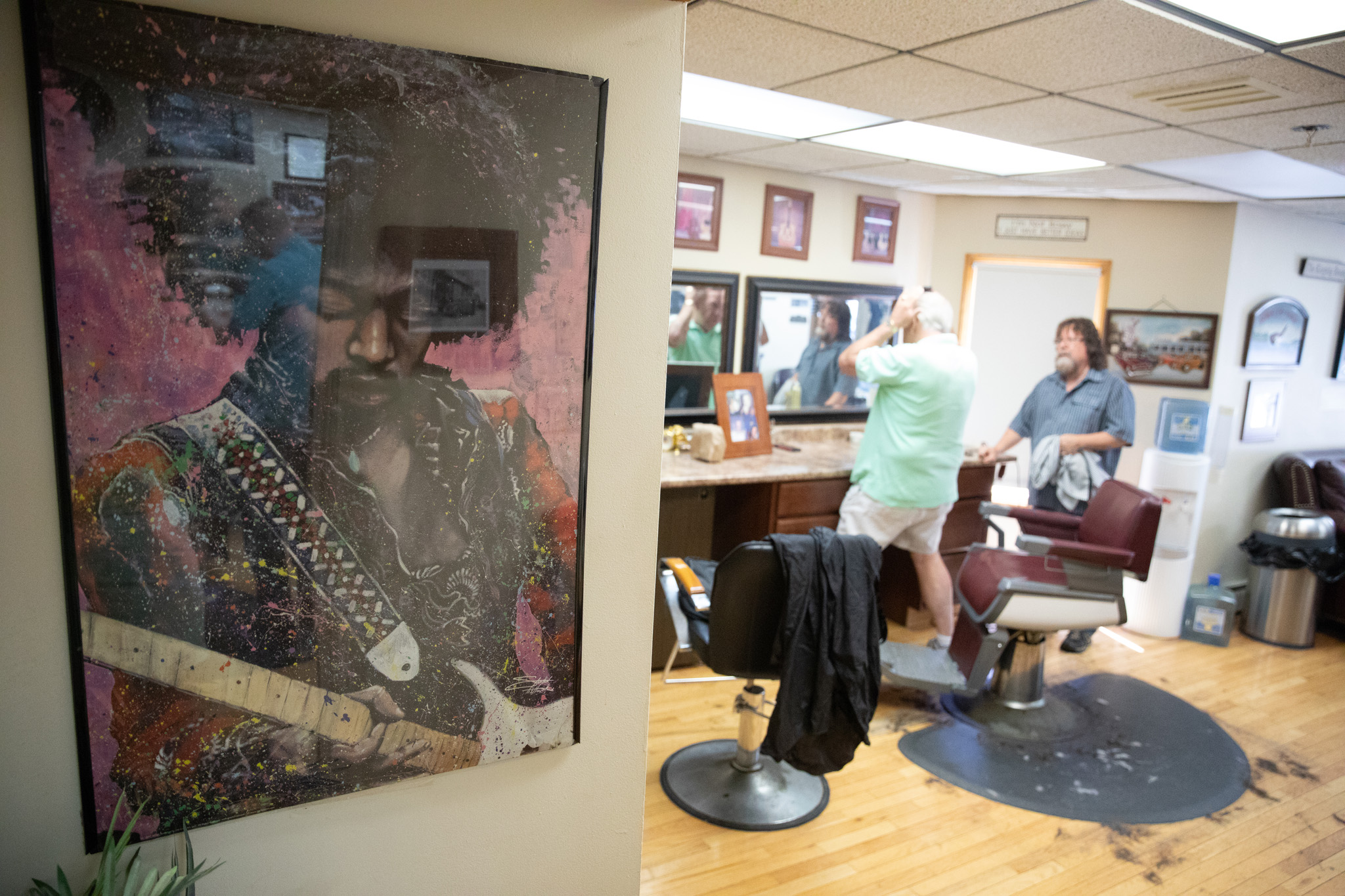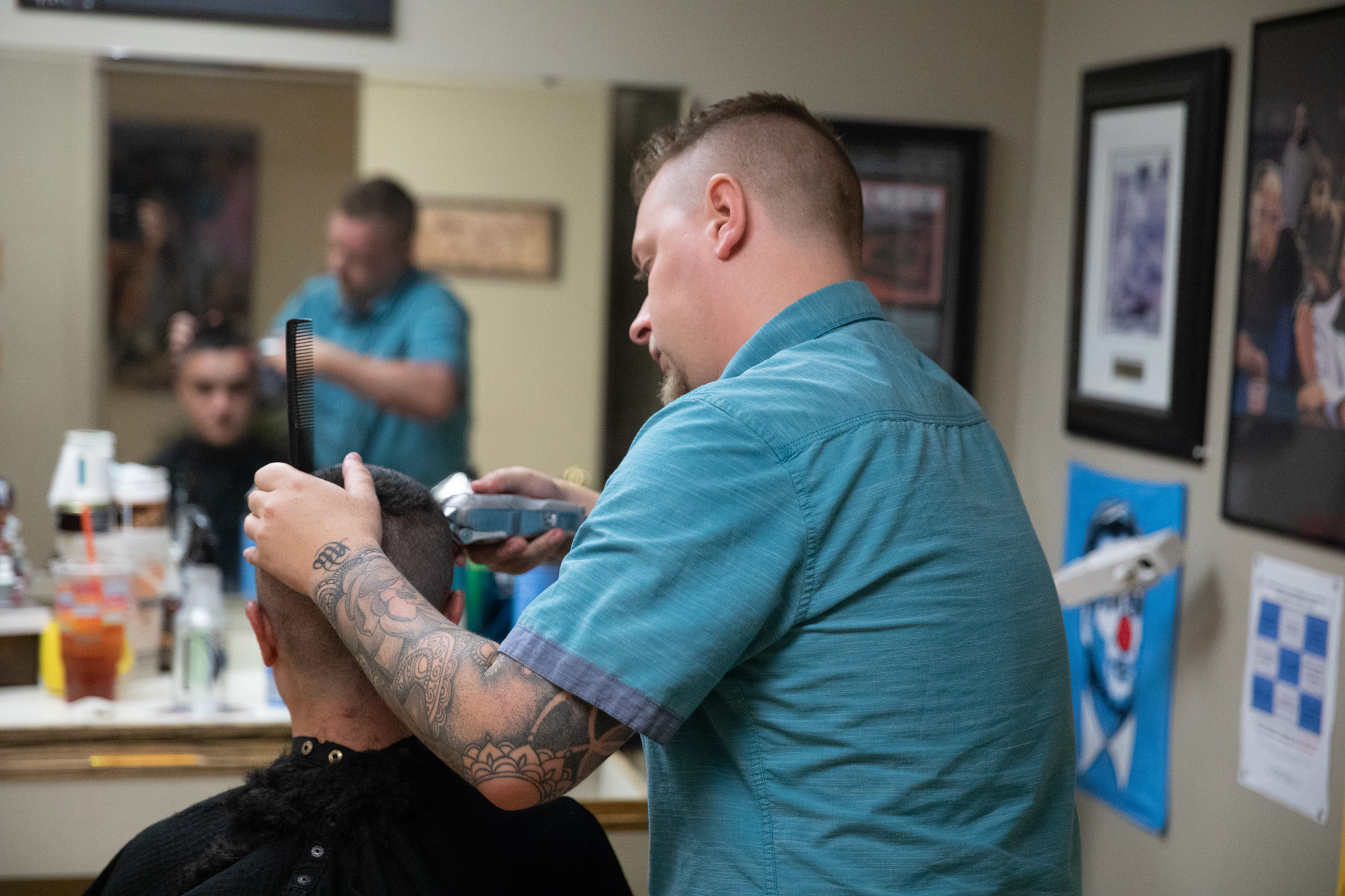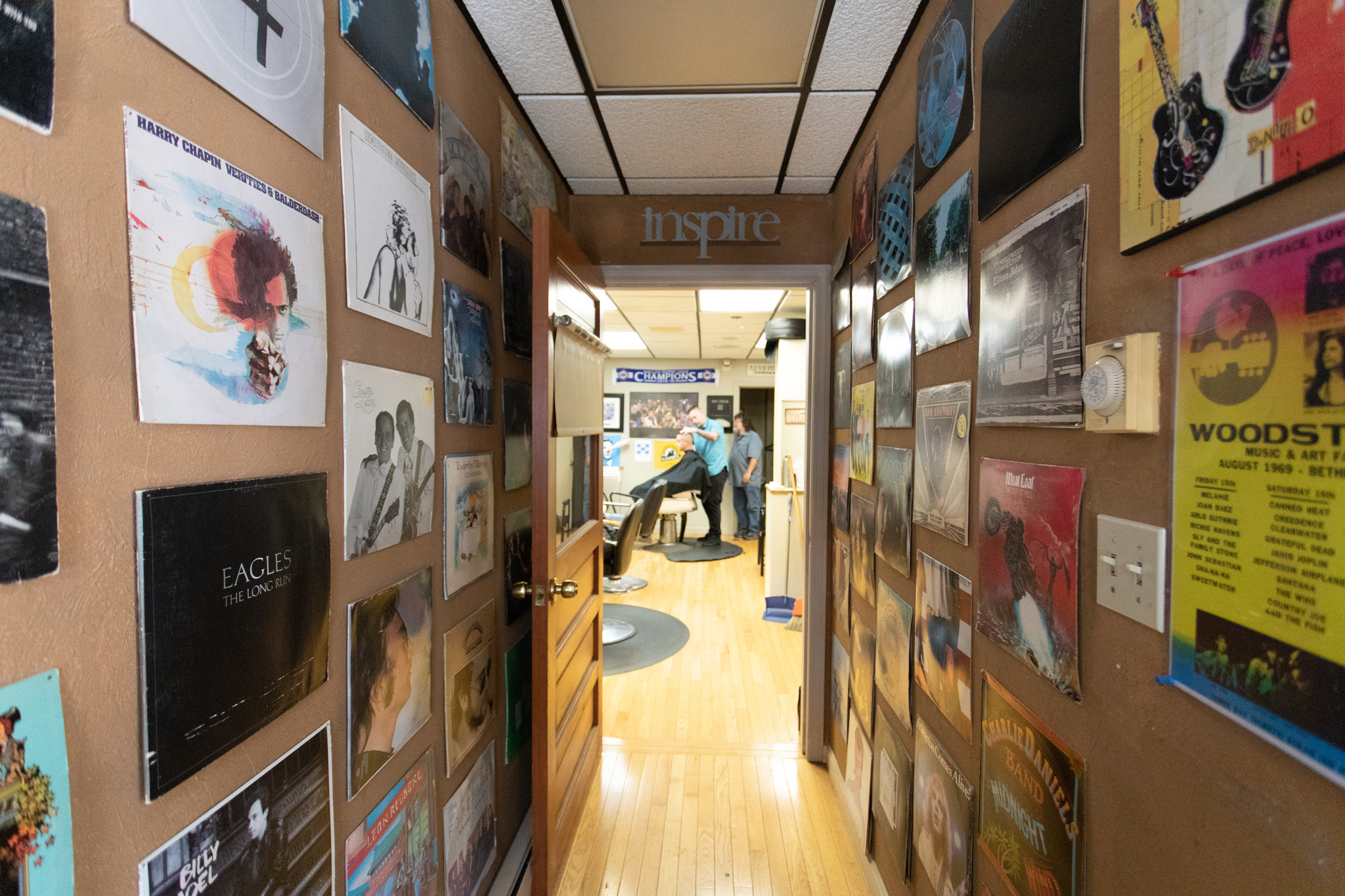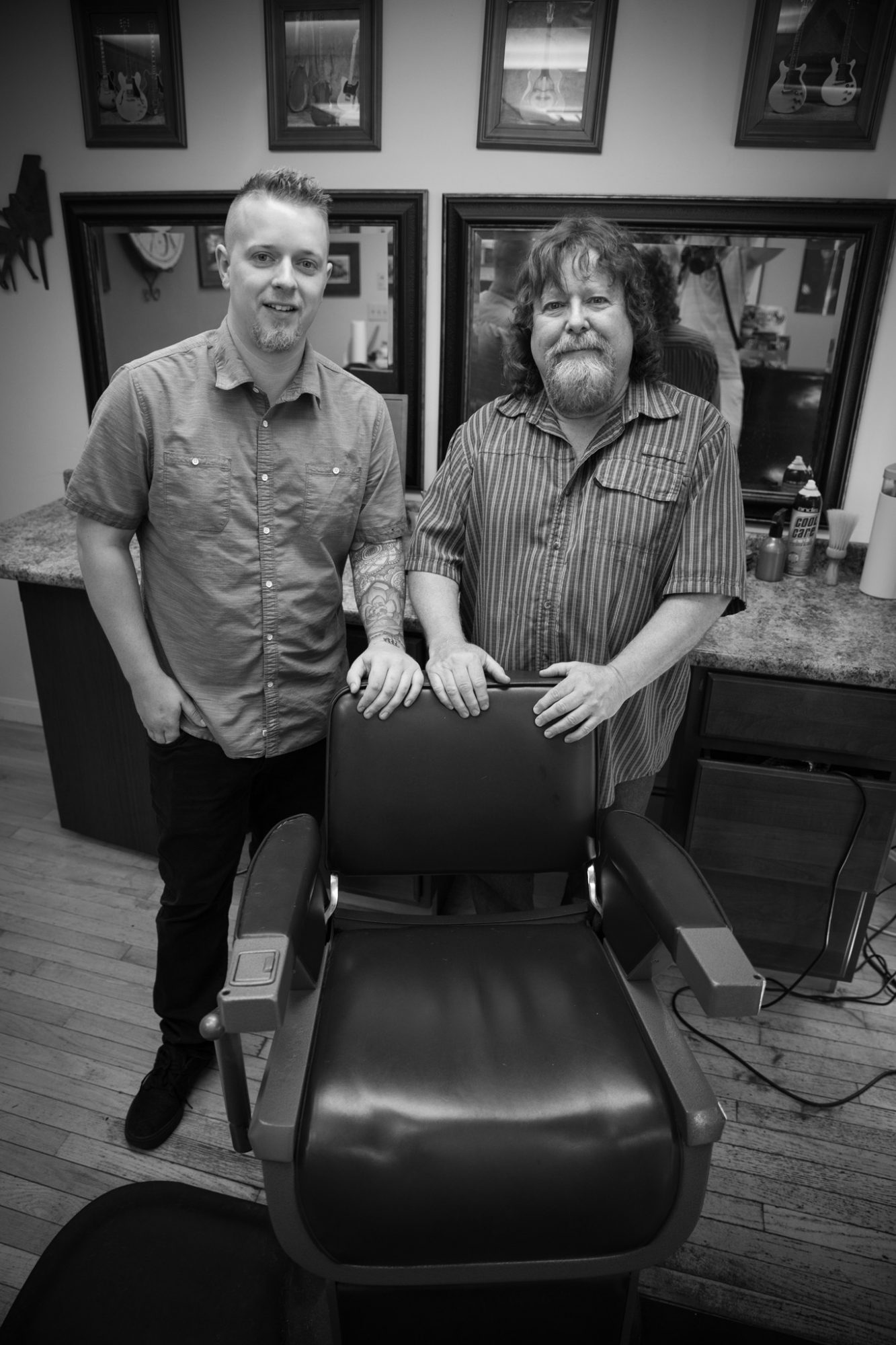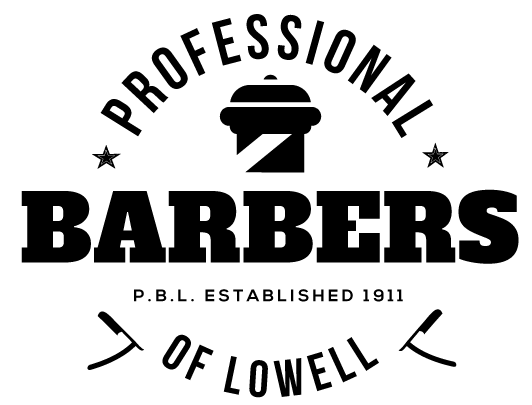 Image Credit:
Andrew MacRobert Photography
Getting in touch: BostonVoyager is built on recommendations from the community; it's how we uncover hidden gems, so if you know someone who deserves recognition please let us know here.