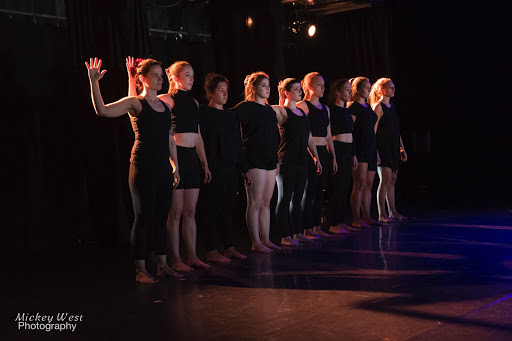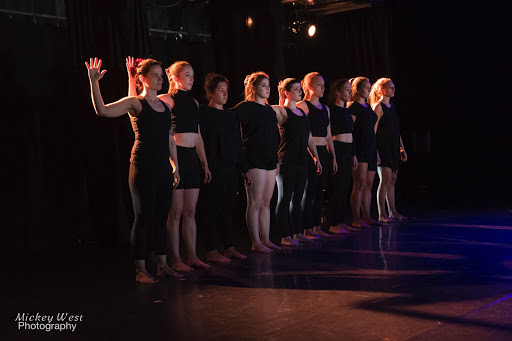 Today we'd like to introduce you to Lisa Costello and Nicole Zizzi.
In the summer of 2015, we met by chance through a project put together by a local Boston choreographer, Jennifer Crowell-Kuhnberg. We were cast as a very intimate duet for the project. So, in our first rehearsal together our faces were literally touching and we got close very fast. We very quickly learned that we share a mutual passion for dance, performance, movement improvisation, and just life in general. Once the project was completed, we realized that we weren't done creating and performing together. In October of 2015, we established Evolve Dynamicz with the hope of creating a repertoire to share our mutual passions for life and movement. Since then, our group has grown from just the two of us to a group of ten wonderful women. We have presented two full evening-length shows, SPACES, and circumnavigation, as well as various other works around the Boston and New England area. Some of our notable performances have been NACHMO NYC, NACHMO Boston, Southern Vermont Dance Festival, Boston Dance Theater's trainee showcase of BTDx, and most recently Boston Contemporary Dance Festival (we're really proud of this one!). Evolve Dynamicz has become an oasis for our unique group of strong-willed women — as we each face our own individual life challenges, we support each other and find common ground through the arts of dance, choreography, and movement.
Has it been a smooth road?
It has definitely not been a smooth road, but that has made it all the more worthwhile. There have been many obstacles faced on the way from where we started to where we stand now. Pretty early on after one of our first performances as an official company (or just the two of us), Nicole starting suffering from what turned out to be hip dysplasia for which she ended up getting hip reconstruction surgery for. Her pain was undiagnosed for over a year, so we were kinda up in the air on if we would be able to perform as a duet at future performances. With that, our only choice really was to find other dancers to join the company. At first, we couldn't figure out how to get those other dancers, so we asked a few of our professional peers to join and built off of a web of dancers from there. With taking on other dancers besides ourselves, we had then had to find a regular rehearsal space. Time and the money for that came out of our own savings (not to mention performance and grant application fees). We began to teach open classes as a team and put our earnings aside as our Evolve Dynamicz fund. With new dancers and a small fund for our company, we knew we wanted to put on a show to really showcase who we are and the type of work we want to be showing. We then came to the question of, how do you make one dance show different than the next? We decided to go with a production featuring an overarching theme that had visuospatial connections to the planets in our solar system. Because we love space: moving in space, designing space, our bodies' space, and of course outer space. In being so new to the Boston dance community, we lacked a following to fill the seats for our showcase. So, to broaden our audience, we invited guests performers, Alive Dance Collective, Turning Key Dance, The D'Amby Project, and OnStage Dance Company to join us in the production. SPACES premiered in August of 2017 and we just recently did our second full-length performance this past August. With two full productions under our belts, we wish that anyone pursuing this type of journey chooses it with honesty and integrity. We hope they don't ever give up on it. It has taken a lot of time and hard work to get here but it most definitely is worth every single second of it.
We'd love to hear more about Evolve Dynamicz.
Formally, our mission as dancers, artists, collaborators, and friends is this:
As artists, we seek to confront the challenges of a millennial life with a sense of openness and vulnerability. Our work embraces these challenges with curiosity, intimacy, playfulness, and a deep-seated passion for movement. Our interests in improvisational composition, site-specific choreography, and collaboration with our dancers are brought forth in our choreographic processes. With this, we aspire to continually experiment with new vocabularies, ideas, collaborators, and mediums of expression — we are committed to sharing our passion of dance with audiences in all spaces, of all types.
Less formally, that basically means that we are opening ourselves up to whatever life happens to throw at us and we are making that part of our art as artistic directors, dancers, choreographers, show producers, and whatever other hats we find ourselves wearing. We never want to limit ourselves, but if we do find ourselves limited, we want to make that a part of our art. Nicole recently had major hip reconstruction surgery and instead of having her sit out of performances, we choreographed a chair piece for the entire company… we confronted the challenge head-on and made it part of our art.
Millennials also tend to have a bad rep for some reason in the older generations, so we've also decided to embrace that. Yeah, we are different than them, but we're not trying to fight that or prove them wrong for calling us out on that. We are acknowledging that and we are embracing those differences. We are the future and we want to show the generations younger us that being different is a good thing. Our goal is to stray from trends in dance, choreography, and movement. We do this by being as genuine to ourselves, our ideas, our struggles, and our passions as we possibly can. As long as we have really thought about what we are doing and we are doing it truthfully and honestly.
We are also huge fans of collaborations. We've collaborated with artists of all sorts: painters, videographers, photographers, other dance companies, engineers, carpenters… we've even worked with a visual coordinator of a drum corps! We approach each of these collaborations differently, but because we always approach them with a mission of openness and honesty, throughout the process we become close with our collaborators… so, we also are really making lifelong friends. In a way, our art is our way of life and our way of life is our art.
Finding a mentor and building a network are often cited in studies as a major factor impacting one's success. Do you have any advice or lessons to share regarding finding a mentor or networking in general?
We both have separate mentors from before we met each other, but together we don't necessarily have a mentor that has taken us through this specific journey. Instead, we have used the dance community as a whole to mentor and guide us in the directions we've found ourselves in. By putting ourselves out there – making appearances at every dance event we could, we made sure to introduce ourselves to people who are active in the community. In getting to know more people directly involved in what is going on in Boston, we have been given little tips and tricks about what shows to apply for as well as feedback on the works we do a show. This has really helped us become immersed in the Boston dance community and it has helped get our names out there. The Boston dance community is a special one and we are really grateful to be a part of it!
Contact Info: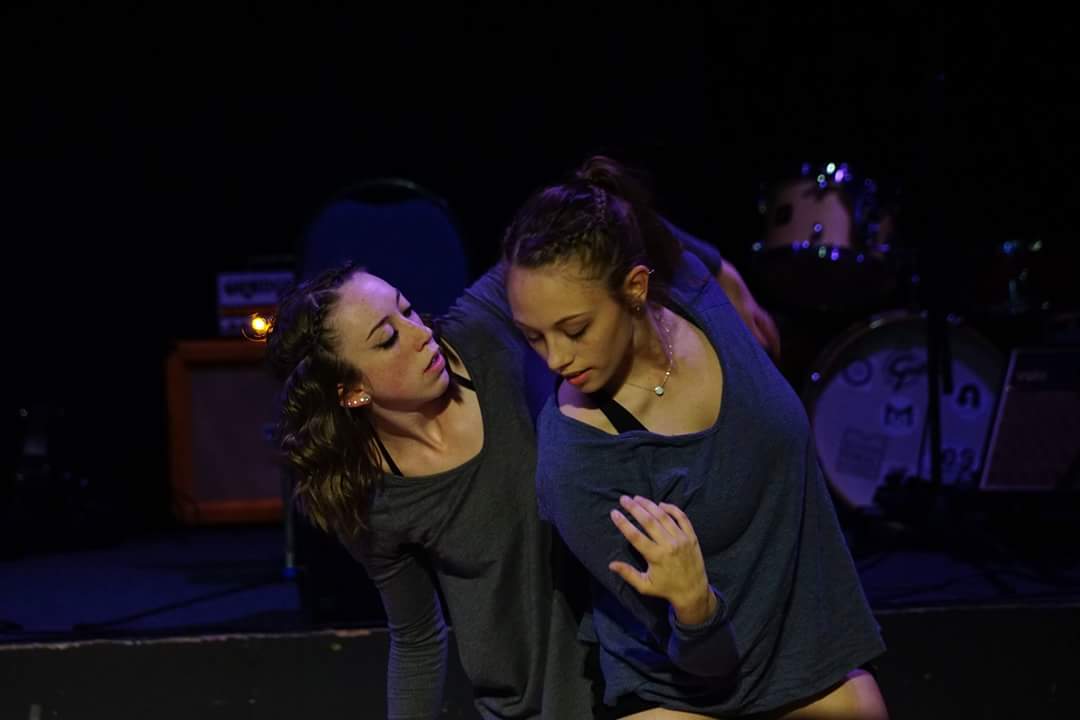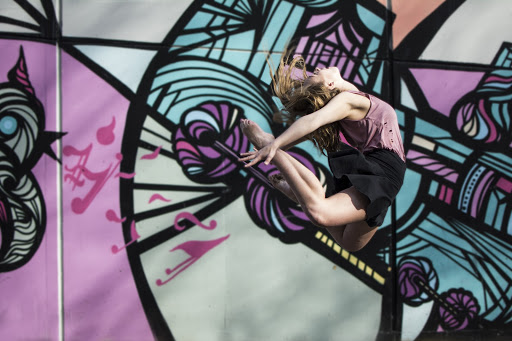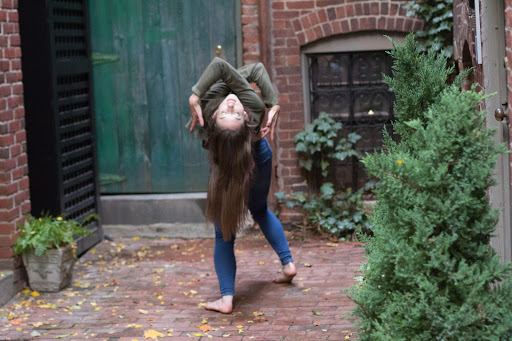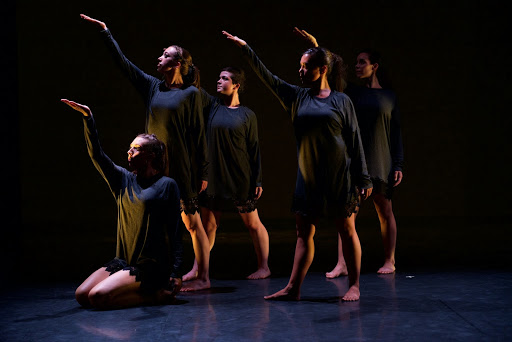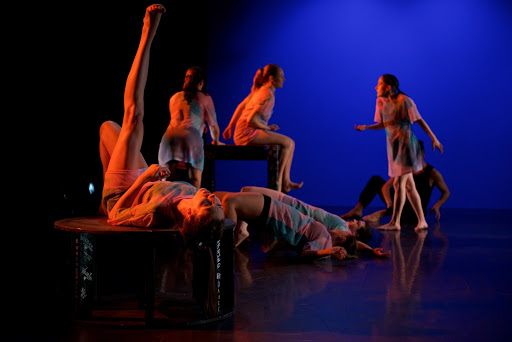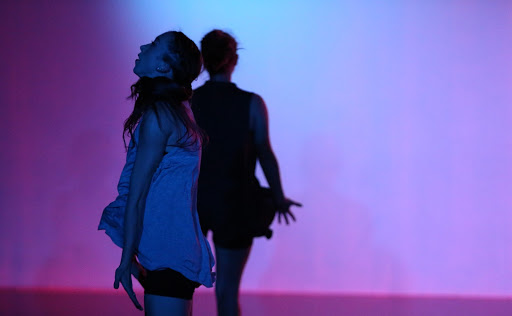 Image Credit:
Mickey West Photography, Jeremiah Washington, McCarthy Visuals, Marc Baer, Fama Films
Getting in touch: BostonVoyager is built on recommendations from the community; it's how we uncover hidden gems, so if you know someone who deserves recognition please let us know here.