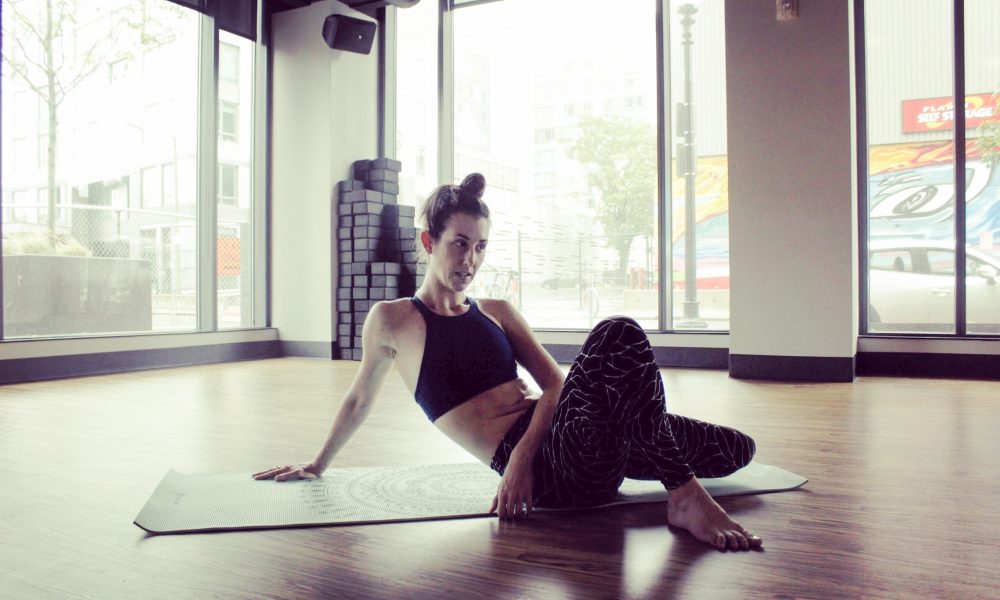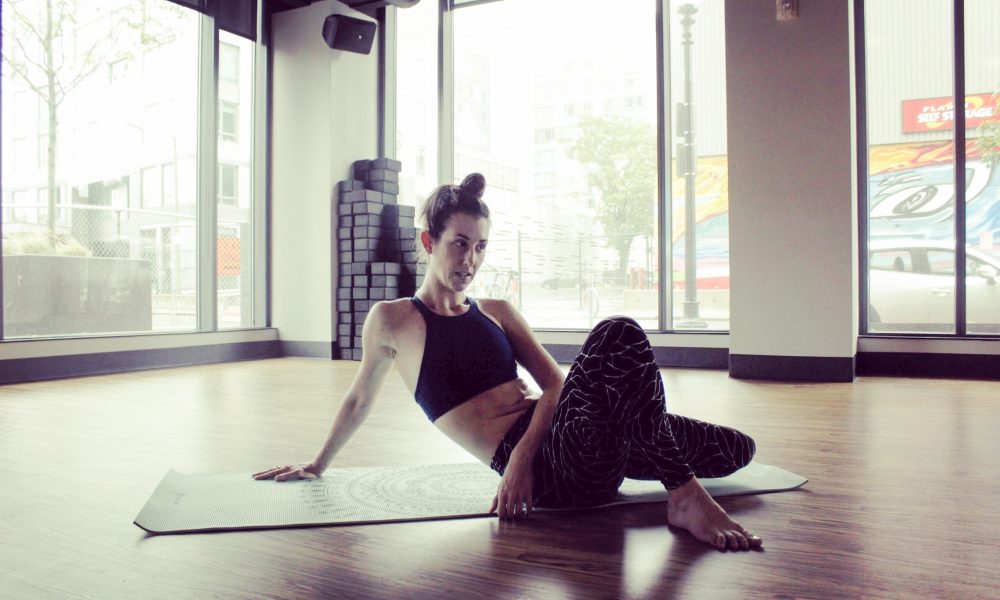 Today we'd like to introduce you to Leah Zwemke.
Leah, please share your story with us. How did you get to where you are today?
I grew up in Boxford, Mass and graduated from Northeastern University in 2014. Going into college I had no idea what I wanted to do professionally, and after I graduated, I still had no clue.
For a year or so after graduation, I experimented in all kinds of customer service positions, the music industry, and public relations. All of these jobs I had romanticized in my head in one way or another, convincing myself each would be better than the last, but all ultimately felt unfulfilling.
I had always had some anxious tendencies, but at this point, with so much uncertainty about my future, my anxiety kicked into high gear. When I was younger, I danced competitively, and the activity usually served as a great outlet for any of my nervous or negative energy. When I went to college I struggled to find a less competitive activity that held my attention as much as dance. I had tried yoga before, but the traditional slow flows and calming music only made me more anxious, and I'd just be waiting for the class to be over.
A friend from my dance days recommended I try "hip hop yoga" which put challenging flows to hip-hop music. I was skeptical, but I gave it a shot and LOVED it. It was the perfect solution for me; something both active and meditative to music I loved.
Even after finding something I could get excited about, I still felt very unsettled and restless in Boston. So, in March of 2015, without a job lined up and my brother's couch in sight, I moved to Los Angeles.
While I job-hunted in LA, I also filled my time trying all the free yoga and gym trials (helloooo free Equinox) I could, searching for my new "hip-hop yoga." This is when I found yoga sculpt at Corepower.
My first yoga sculpt class was a packed, high-energy, 6:30 AM, sweaty, party. At first, I felt out of place, but by the end, I felt lighter and far calmer than when I walked in, so knew I had found something special. I joined YFT (yoga for trade) and took as many classes as I could.
About a month into living in LA, I started working at a digital advertising agency, and while a classic 9-5 (or maybe more like 9-8) did take some getting used to, I finally felt settled and more stable professionally. As work became more demanding and my social life filled out, there seemed to be less and less time for yoga and myself in general. I knew I needed to commit to something that forced time for myself, or I would never get it back.
So, in 2016, I made it my New Year's resolution to complete my yoga sculpt training and force myself into the studio.
That did the trick! I received my YS certification in May of 2016 and found a renewed sense of self-confidence. It allowed me to recognize that the way I choose to spend my time is truly up to me.
In August of 2016, I moved back to Boston and started at another media agency, but was sure to make time to teach. My schedule continues to shift, but I have made an effort to retain classes around the city and participate in teacher training to keep myself at a studio and make time for what I know makes me feel my best.
It took all of these experiences, but I've slowly developed an end goal; marrying the skills I've developed in paid advertising with yoga. Enter Luna Yoga.
Overall, has it been relatively smooth? If not, what were some of the struggles along the way?
It has absolutely not been a smooth road. And it's still bumpy.
With all the uncertainty I've had about my future (which occasionally still makes an appearance) I feel like I got a late start in my career. Sometimes I wish I had taken the time to feel more confident in my decisions before jumping feet-first into opportunities, both personal and professional.
And while thinking things through ultimately leads to more stability and perhaps less stress, I don't regret my choices. I look at all the amazing people I've met, skills I've learned, resourcefulness I've developed and have decided that my experience with trial and error was worth it.
I think a lot of people, not just women, feel the same sense of uncertainty and that's a scary thing. My advice would be to embrace that feeling but do so responsibly. Doing things on a whim can lead to an opportunity that only exists because of spontaneity, however, take a few minutes to think about the repercussions. If you can take it, then do it.
Also, take the people you've made a connection with in any situation, no matter how random they may feel, into your future. I've been so surprised at the deep friendships and professional relationships that have grown from something that felt fleeting initially. Keeping in touch doesn't take too much time, but it can make all the difference.
Alright – so let's talk business. Tell us about Luna Yoga – what should we know?
I work in paid digital media/advertising full time, I teach yoga to sculpt part time, and most recently I've established and have been growing a custom yoga class and wellness events company called Luna Yoga
.
As an instructor, my favorite part of a class — and I believe what stands out about it—is the cardio section. This is where I can truly jump and shout off all of my excess nervous and anxious energy in a positive environment, surrounded by great people (and music). This overflow of energy is what I believe sets me apart, an energy I try to channel in all other aspects of my life, whether in my relationships or my work.
The idea for Luna Yoga began after I had taught a yoga sculpt and mimosas class at my friend's bachelorette party last Fall. I thoroughly enjoyed putting it together for her; using her as inspiration for the music, the theme, and crystals I had picked out to accompany the class. After I was discussing the bachelorette class with a fellow yoga sculpt instructor, we both decided custom yoga class business would be a good exercise in branding and marketing, an area we both work in full time. Plus, doing yoga with our friends (and mimosas) could really only be a win.
We slowly began developing the brand, teaching some free classes here and there. It wasn't until this Spring after I had taught a free class and received some interest in booking, that I really started to get excited and throw myself into growing Luna Yoga. This came at a perfect time as I started to feel lack luster about my work at the agency I started with in Boston, so I was excited to have an outlet to redirect my creativity and brainpower.
I recently started focusing on Luna Yoga's mission on providing a vehicle for activity and wellness that people can look forward to and celebrate. Often I hear early morning workout regulars say they're there "to get it over with." I know that this doesn't necessarily mean they don't want to be there, but I firmly believe that getting active and healthy is something to celebrate, not something to get out of the way. A custom class is exactly what you want, where you want, with whom you want—meaning Luna Yoga provides the unique opportunity to cocreate the experience of being active AND looking forward to it with clients.
Right now, there are two things I'm most proud of and excited about for Luna Yoga. First are the partnerships we're starting to form to create full, well-rounded event offerings that extend beyond the class itself to provide so much more of an experience—a true celebration.
Second has been growing the team of unique instructors who create an even more custom experience, so not only is the class and/or event created specifically for our client, but they're also paired with an instructor who fits their needs. I'm hoping Luna Yoga grows as its own entity, but I also want it to act as a platform for instructors to further develop their own style and unique yogi personality.
In the future, I plan to open an event space/studio that houses multiple different areas of wellness and types of classes running a regular schedule. It will also be rentable as an event space with a custom combination of wellness (and mimosas, obviously) to celebrate however they please. I envision this being a space, first and foremost, that clients are excited and eager to enter.
What's the most important piece of advice you could give to a young woman just starting her career?
Don't be afraid to stand your ground. If there's something you really want to try, make it happen. Most times people will tell you to take the conservative, time-tested route. They give this advice out of love because they've already made the "mistake" you're *probably* about to encounter. What those who are guiding you often forget is that those mistakes ultimately led to their success.
I'm lucky enough to have friends and family who may tell me to go in one direction, and even when I take the other, they're by my side. Big things really do take a village, and if you're lacking a village, then build one. Go out and meet people who believe in you even when you don't, and then be there to support them right back.
Contact Info: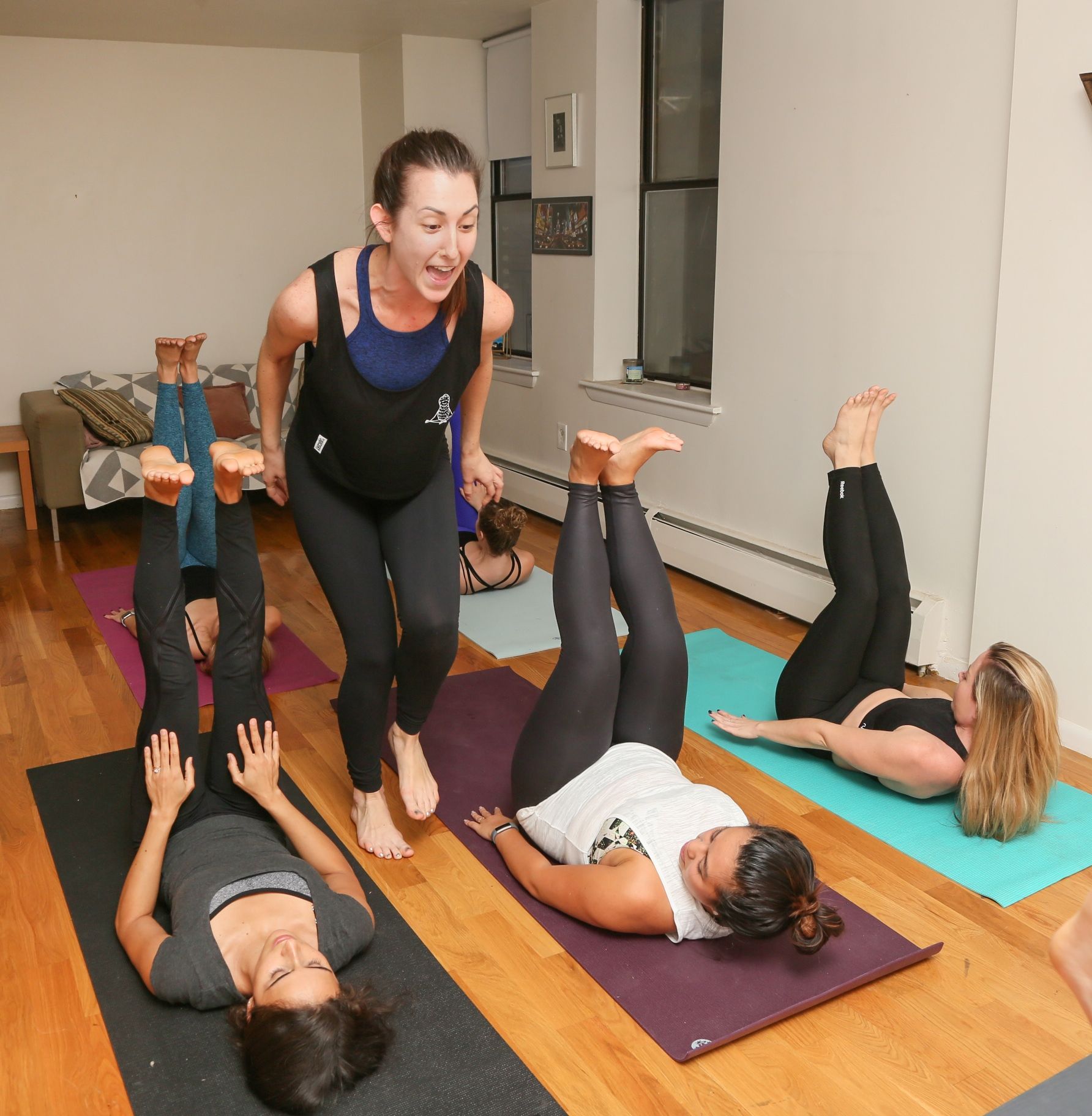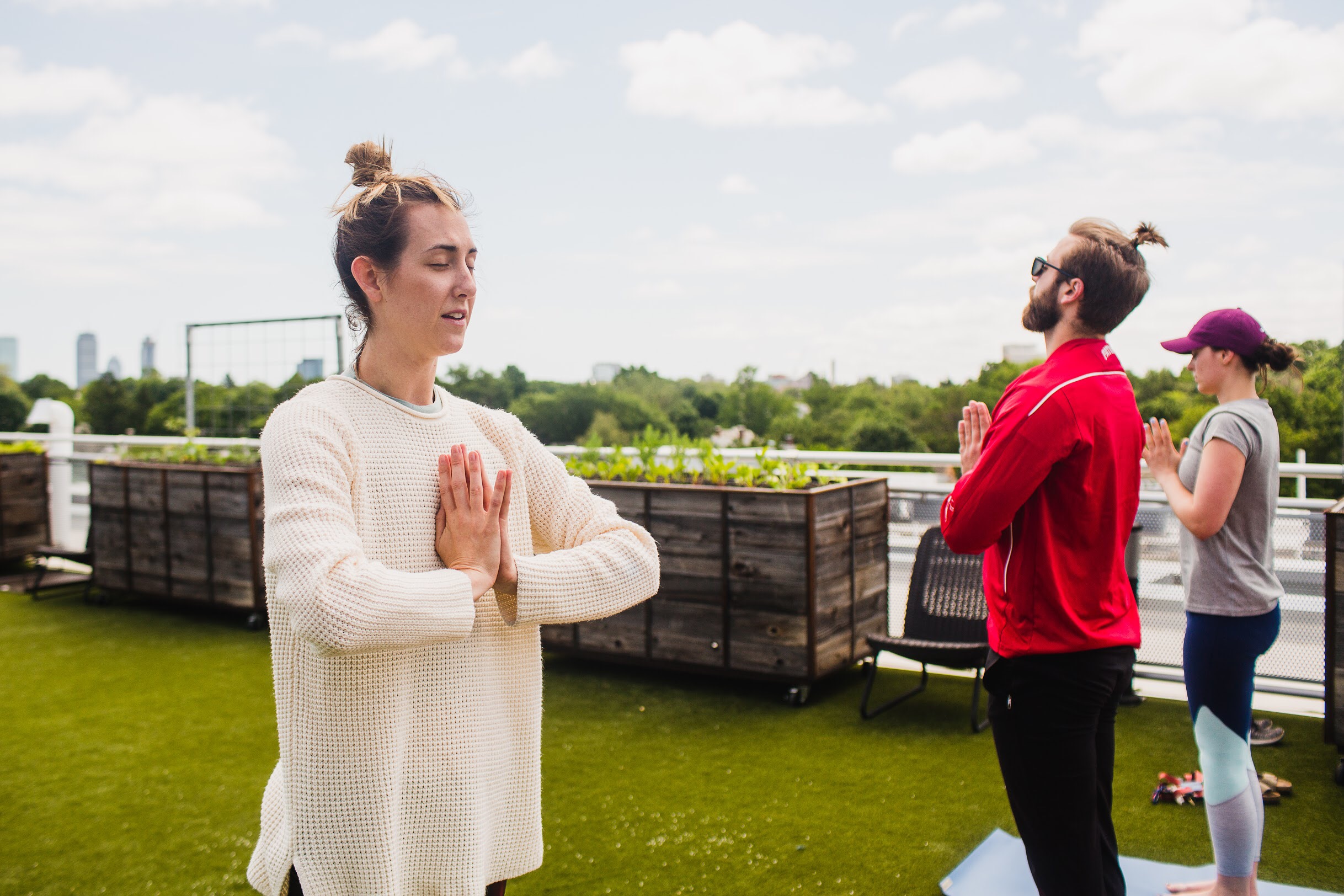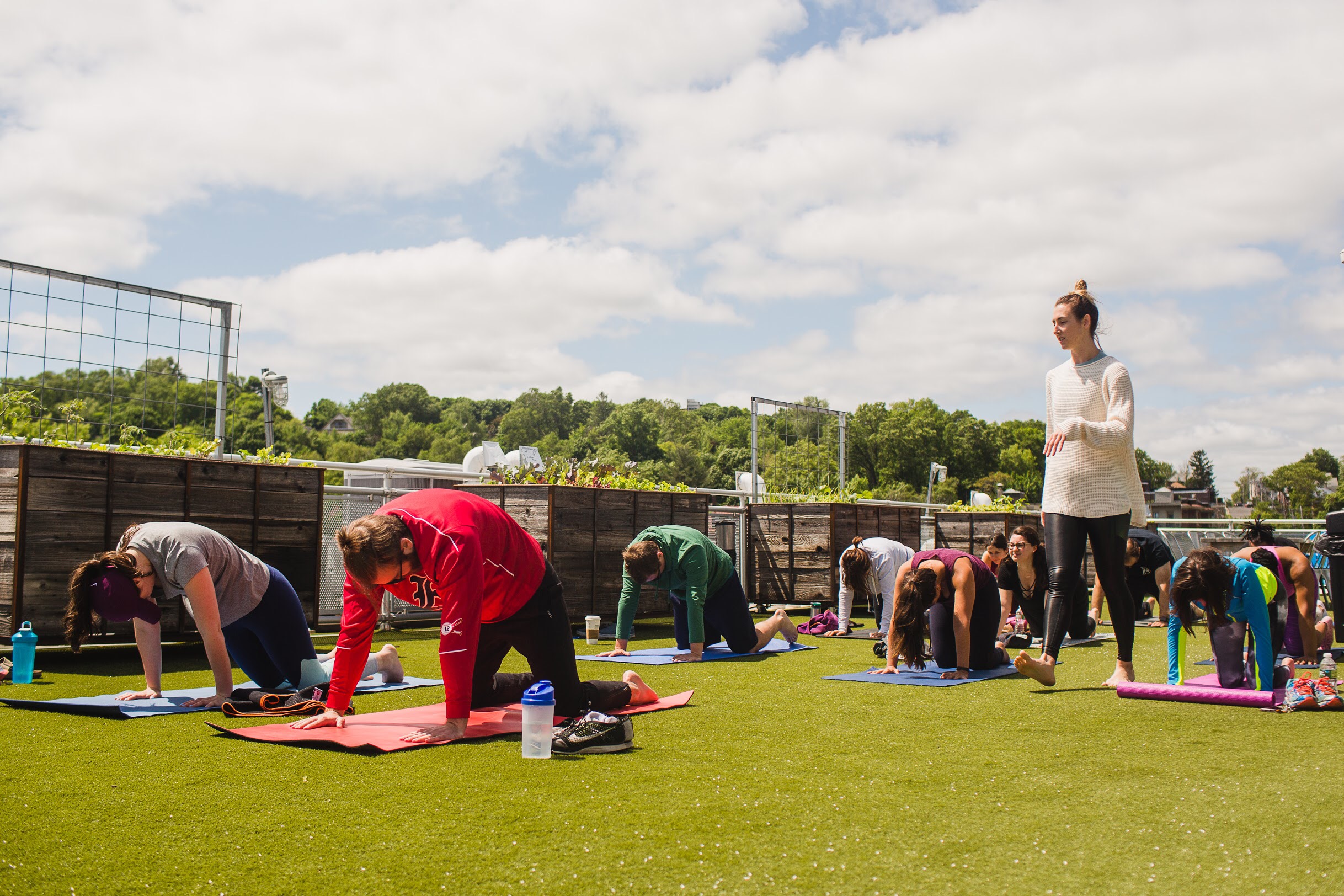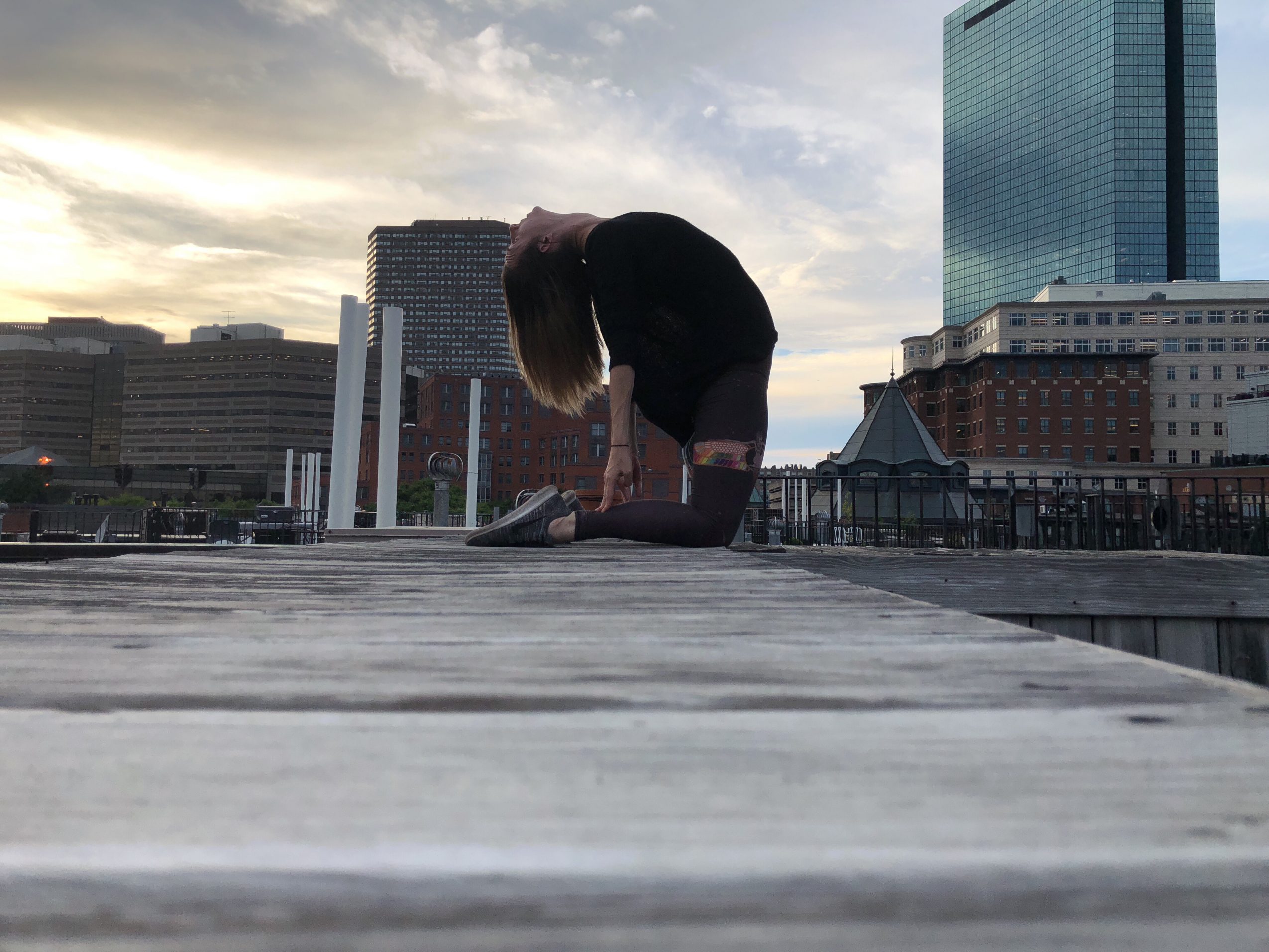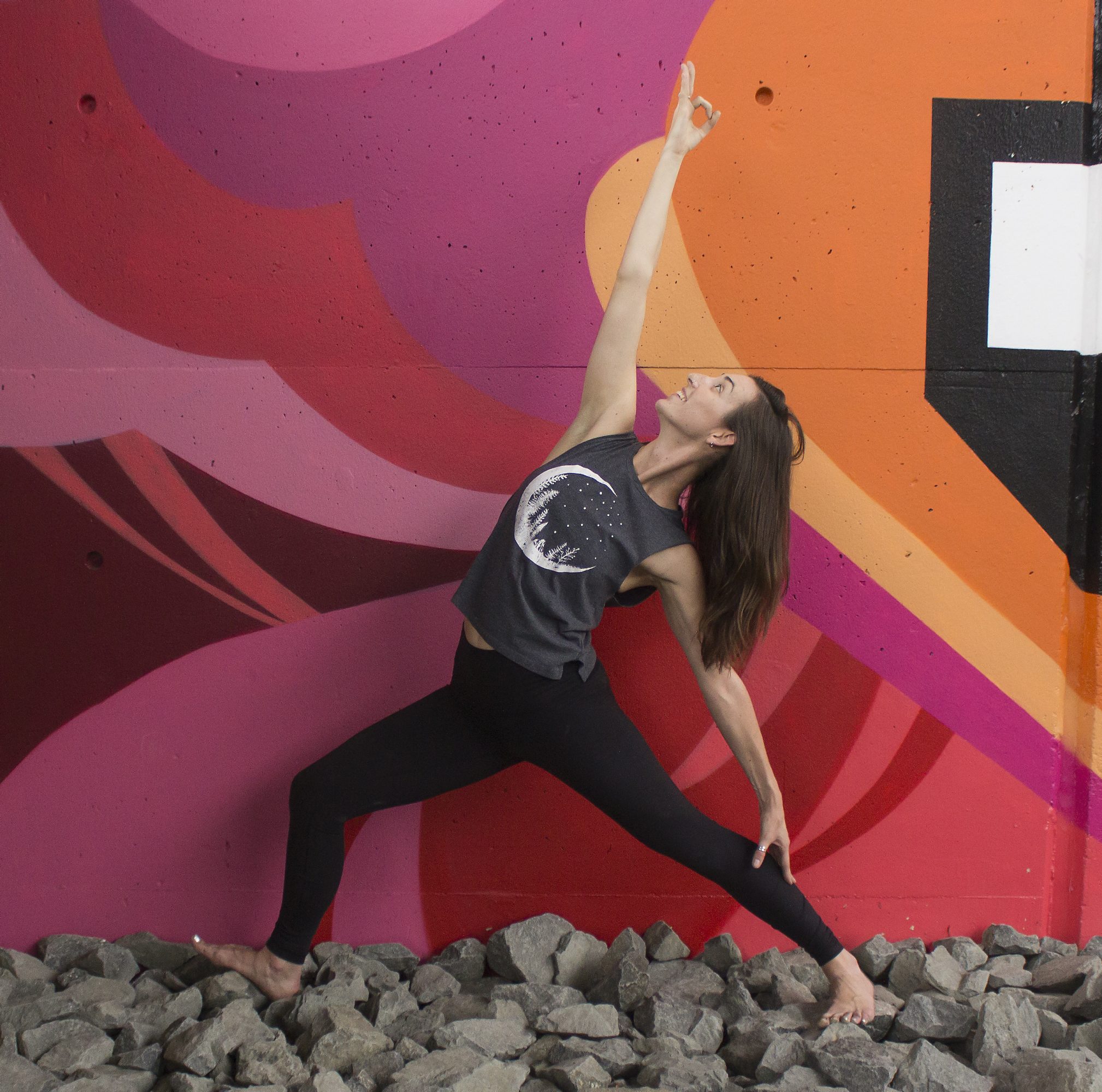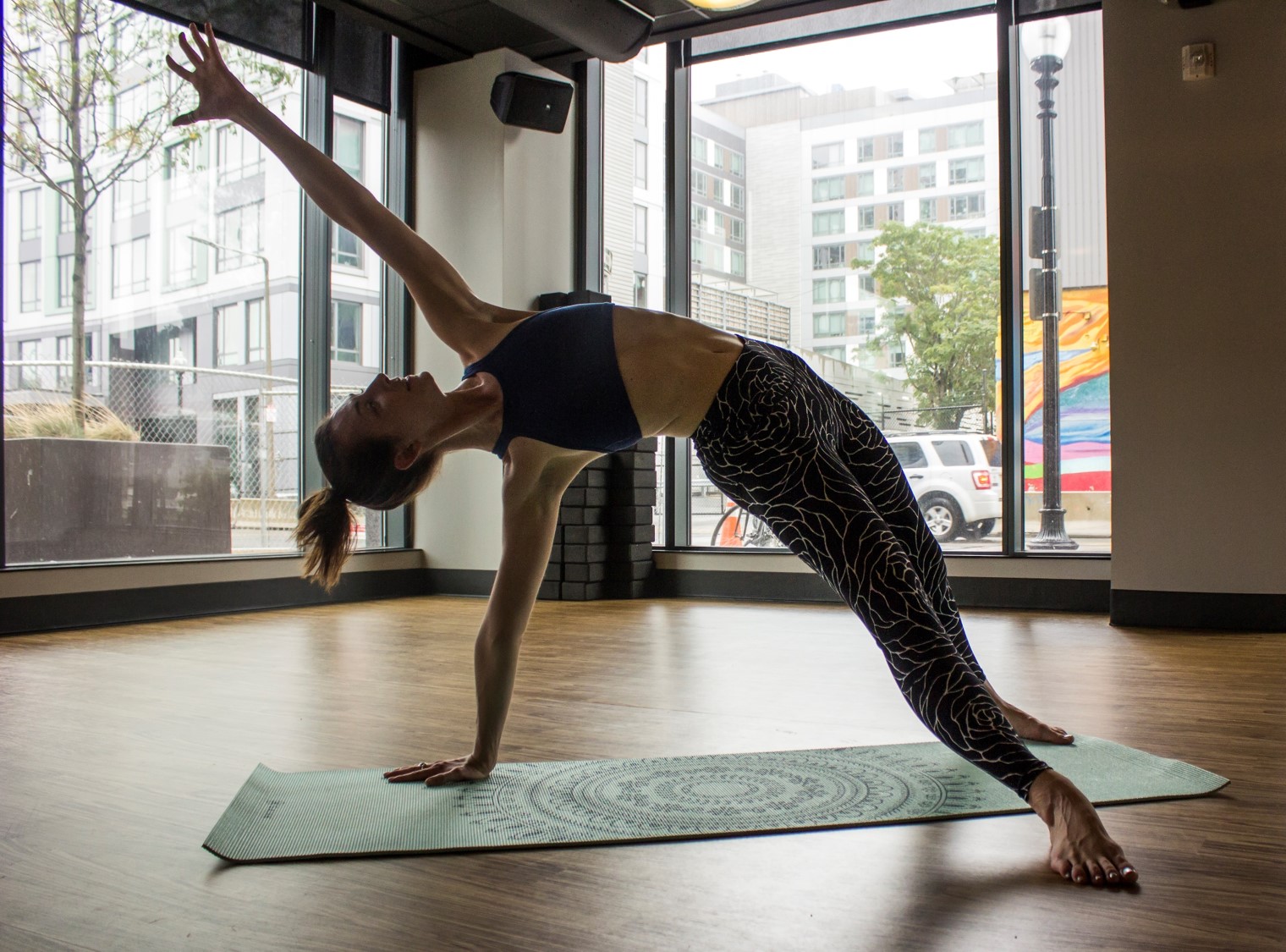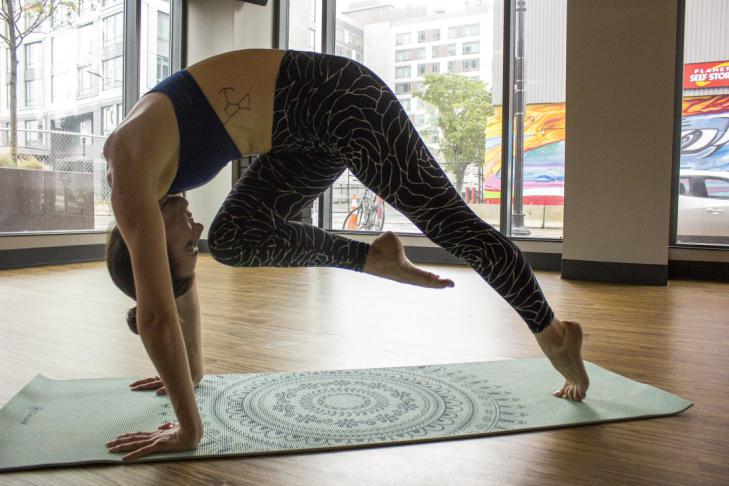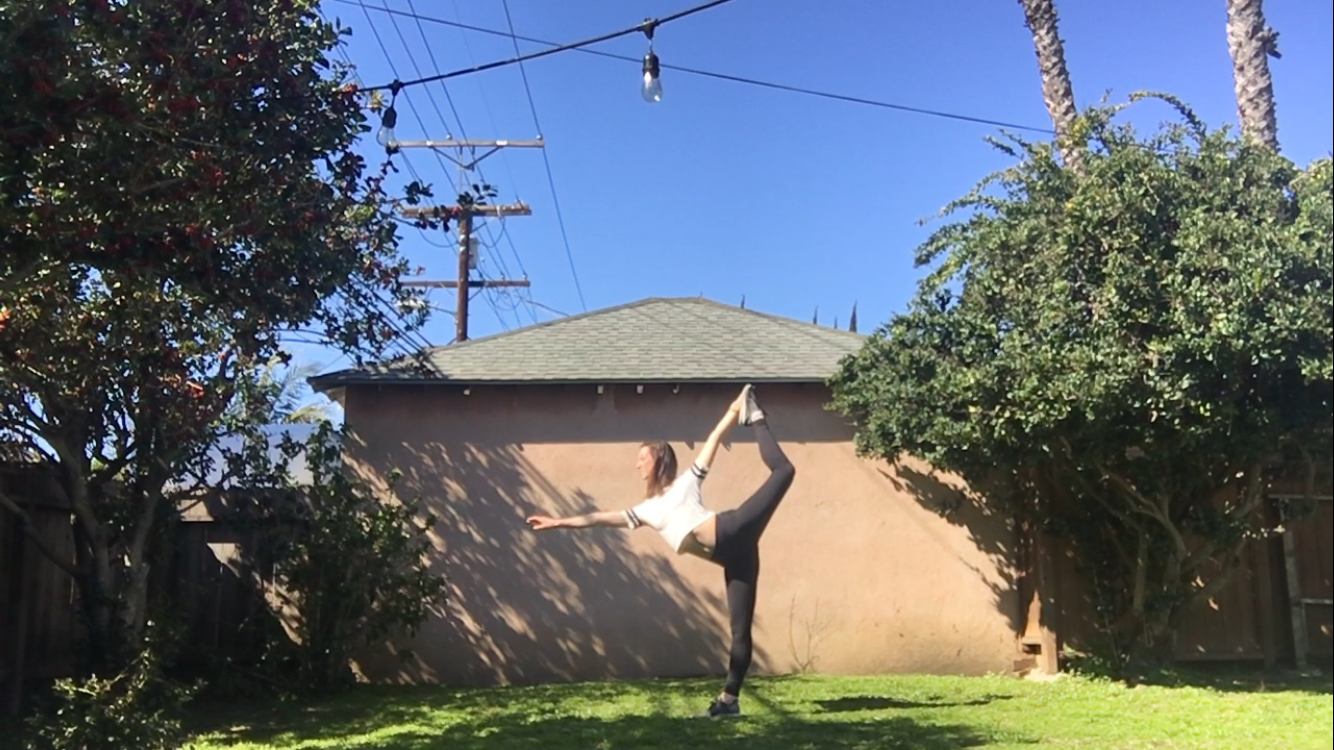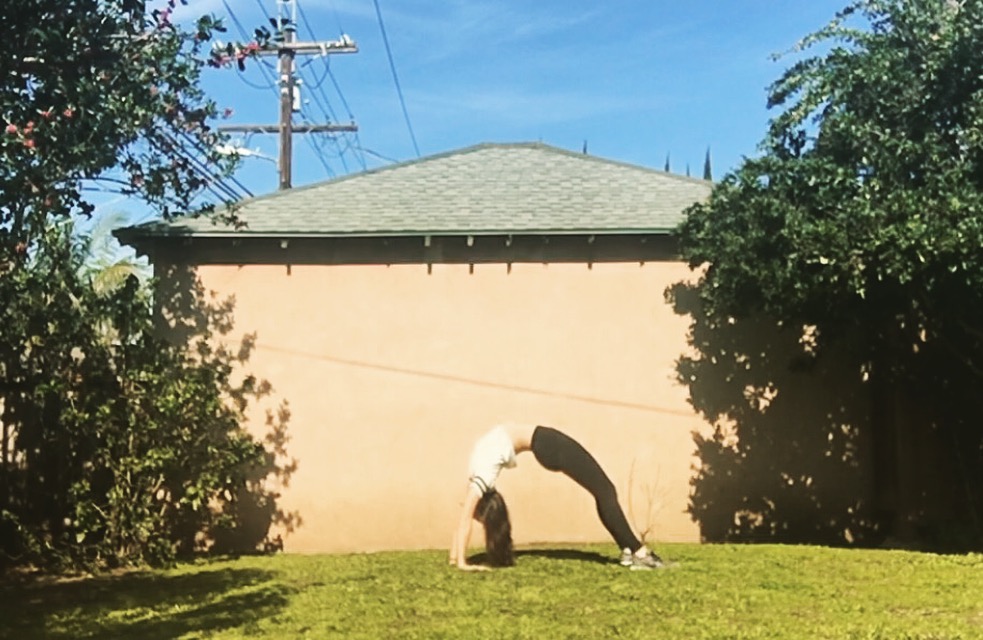 Image Credit:
Claire Edelman, Manny B. from Doorbell Communities
Getting in touch: BostonVoyager is built on recommendations from the community; it's how we uncover hidden gems, so if you know someone who deserves recognition please let us know here.