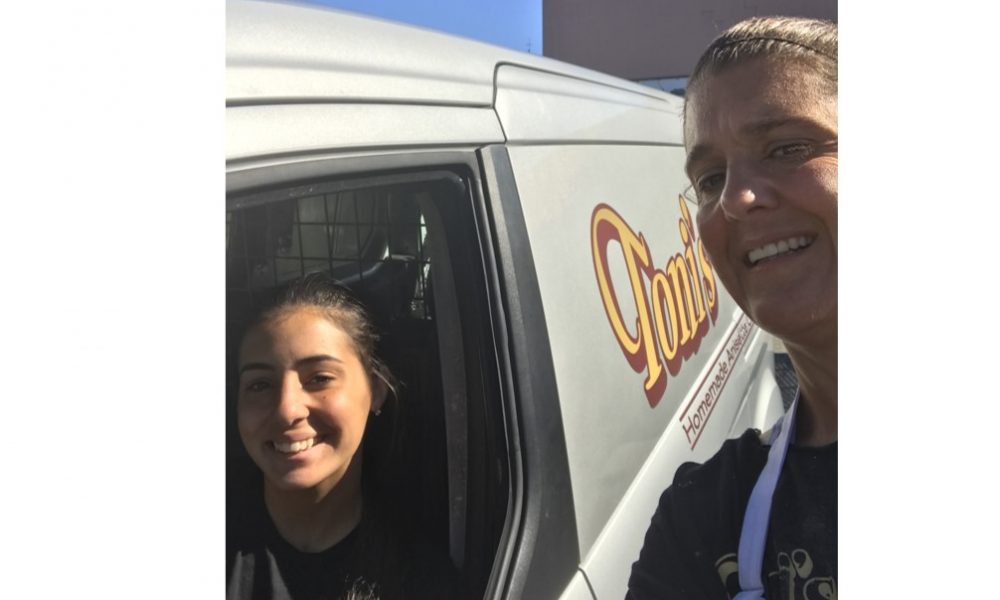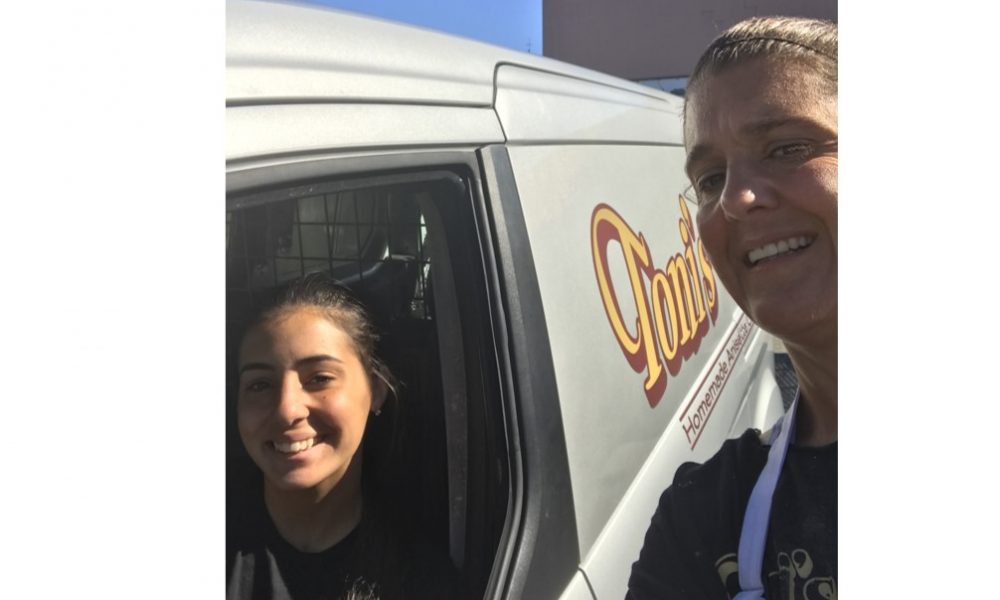 Today we'd like to introduce you to Toni and Mohamed Khafif.
Toni and Mohamed, please share your story with us. How did you get to where you are today?
In 2004, my husband was a franchisee of several White Hen Pantry stores. I would cook weekly for the hot bar at one of the newer stores. I started making banana bread, cakes and cookies. But one cookie stood out to customers in particular. The anisette cookie. I began making more of the traditional Italian cookie and sending them to the other White Hen locations only to see the same results: constantly flying off the shelves and selling out. I decided to take it one step further, and mixed dough from home, baking the cookies and calling a few local markets. They loved the cookies and began selling them too.
Within several months we were selling a steady amount of cookies and a customer went into our East Boston location and asked for 300 cookies for a graduation party. She said she loved the cookies and wanted to order from another cookie company, but after 30 years they decided to close and were no longer in business.
My husband and I sought out their location, looked into rent and what would be needed to start up. We decided it was the leap we needed to take. The amount we were selling at the time would pay for the rent of the facility. I did everything by hand so an oven and a mixer was all I needed to get started. We had very little money and refused to go into debt to start. We used what little we had, and worked night and day to launch this new business venture. Word about the cookies spread, and the number of customers increased rapidly. My husband delivered cookie platters out of our soccer mom-mobile while I was in production and we hit the ground with samples.
A month later, I went to Market Basket. When I called the buyer said just drop samples because she was too busy to meet. So, I dropped them off. By the time I got to my car, someone was there asking me to come in. They loved the product and were looking for a new anisette cookie company. It became an all-hands-on-deck effort, and our schedules were around the clock. Everything done by hand and we only offered the anise snowball cookie.
Within a couple of months Shaws and Roche Bros were on board. In 11 months, we needed a dock so went from an 800 sq. ft. facility to a 3,000 sq. foot facility. At this facility, we began a lemon version at a bakery buyers request. Following this we added sesame, champagne and cocoa cookies as well. Six years later, and we found ourselves in a space crunch. We then moved into a 7600 sq. foot facility in Peabody, where we are today.
Currently, we offer our products all over New England and service all of the major supermarkets in the area. We have also established a good relationship with over 200 independent stores. We have all of the above products and we also now offer 4 flavors of pizzelles. We hope to continue growing in and beyond New England, become a household name, and gain even more support from our incredible and loyal customers.
Has it been a smooth road?
The growth of the product and brand was quite smooth because the product has always sold itself. We pride ourselves in the process to learn, grow, and maintain constantly maintain the 'go.' In doing so, we do not overwhelm ourselves or let others down by not fulfilling an order or meeting expectations.
Like any business, there are a couple obstacles. First, is maintaining a great crew. Our staff is amazing and we could not have done it without them. We have had a very low turnover right along but when we do it is not easy to find the right help. Our greatest obstacle is cash flow. The liquidity of cash is key and in this business, it is not always easy. We had no money starting the business but knew from day 1 we were not going to go into debt for the business, nor were we going to banks for loans. To date, we have never borrowed. We started everything by hand and as we saved enough money, we bought new equipment. Little by little we went from manual to semi-automated. We continue to update and purchase new things often. My husband spends countless hours researching different options, pricing, and negotiating with vendors to get the best option for our facility.
So let's switch gears a bit and go into the Toni's Own Homemade Italian Cookies story. Tell us more about the business.
We are an Italian cookie company specializing in the traditional anisette cookie, a familiar taste to so many growing up. We bring nostalgia to your door. We were initially known for the anise cookie, but now have recognition for the variety of other Italian cookies we make. We went from chains using their name on our product to asking us to label the product with our name because customers were going in asking for our product!
I think we are most proud of the fact that we grew this company slowly but consistently through the years. We have never had a dip in sales in the 13 years we have been in business; this includes the 2009 economic crisis. We also pride ourselves in customer service, consistency, and process. I am a true believer in word of mouth marketing and want every customer to have a good thought when hearing our name.
I believe what sets us apart is our attention to customers!
True story: one of our workers is an ex-rockette and continues to dance for fun. When going dancing someone asked where she worked and of course my employee said Toni's Own. The woman stopped and said: I got their cookies once and they were not great. I didn't want them again and I emailed to let them know how disappointed I was especially because Christmas Eve was the next day and I had company coming. On Christmas Eve in the late afternoon a Toni's Own van pulled up to my house and dropped me off free platters of cookies for my inconvenience. I could not believe it and I buy them weekly ever since.
Another inside story: a young couple in NY were to be married and they wanted an anisette cookie at their wedding. The bride, being from New York had a brand in mind bust her Bostonian husband told her about Toni's Own. Her family was adamant that New York would have a more authentic cookie. Long story short they did a true taste test at the bridal shower and our brand won. The bride's mother, because she lost the test, had to drive from NY to my house to pick up cookies for the wedding!!
These stories and the number of hand written as well as emailed thank you's we get is what we are proud of most.
There is not an email that goes unread. There is not complaint that does not get answered and settled. There isn't even a text or voicemail about a driver that goes unnoticed. We have a commitment, people put their trust in us and I want to maintain good faith.
All of this being said, without our fabulous team none of the above could take place. My crew is top top top and I could never have done any of it without them. My husband and I are truly blessed to have an amazing crew.
How do you think the industry will change over the next decade?
The industry in general is shifting. With a higher rise of attention to health and ingredients, all-natural versions are popular. Also, the demand for nut-free and gluten-free products is constantly growing. Luckily, we make our cookies in a nut-free facility and offer gluten-free versions!
For us, we are maintaining a much sought-after variety. Our customers right now remember their 'nonni' making these cookies or they remember sprinkling the tops with colorful jimmies before the holidays. As that memory fades, we need to continue to have people fall in love with these cookies while also offering new products making new traditions in homes.
Contact Info:
Address: 24 Oak Street
Website: Tonisowncookies.com
Email: mk@tonisowncookies.com
Instagram: Toni's Own
Facebook: Toni's Own
Twitter: Toni's Own
Getting in touch: BostonVoyager is built on recommendations from the community; it's how we uncover hidden gems, so if you know someone who deserves recognition please let us know here.