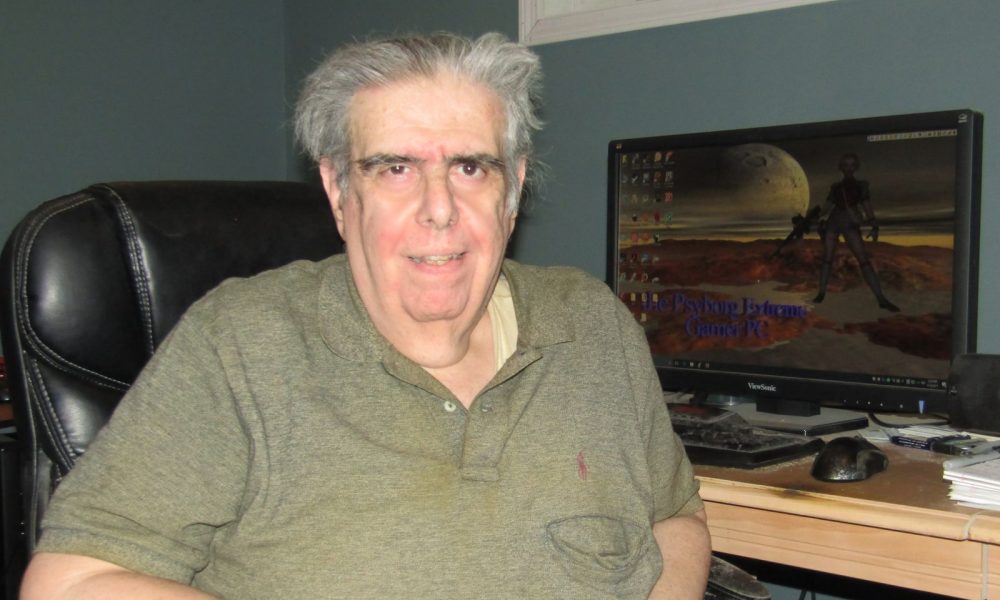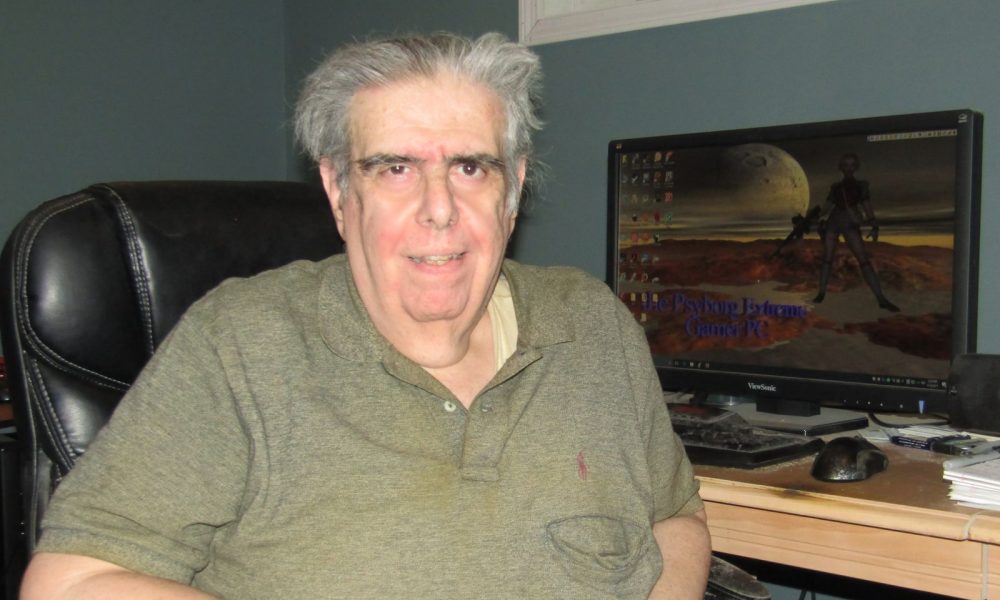 Today we'd like to introduce you to Tim Lynch.
So, before we jump into specific questions about the business, why don't you give us some details about you and your story.
I received my Ph.D. in Psychology of Computers and Intelligent Machines from Boston University. Shortly thereafter, Omni Magazine named me the first Robopsychologist or Computer Psychologist. I was then written up as a computer psychologist, or psychologist who studies how computer interaction effects personality and how to make computer interfaces more user friendly, in the Wall Street Journal, Psychology Today, the New York Times, the Washington Post, the Atlanta Journal and Constitution, the London Sunday Times, Computer World, and many other publications. As part of my Doctoral Dissertation on the Effects of Computer Use on Personality and Social Interaction Patterns, I created Artificial Intelligence Natural Language interviewing software which was the basis of programs used by NIH division of AIDS Research and the United Nations, among others. I was an editor for the first Journal of Psychology of Computers. I taught graduate level courses and have written numerous journal articles on Ethics in computer science, Psychology of computers and how interacting with computers and intelligent machines effects people.
I still consult on and write about these and AI related topics such as Robocars, IoT and the effects of the rapid growth of technology and AI on people and society.
As part of our research grant on AI and AIDS research, I became frustrated with the current state of off the shelf computers. They represented the lowest common denominator, a machine capable of the most basic tasks, which, while adequate for most offices doing word processing, were not up to our needs in developing advanced Artificial Intelligence. So I decided to design my own high performance machines for our work. Word spread and I began designing and manufacturing high end machines for other researchers, government facilities and eventually the general public.
Since then I have designed high performance computers with the latest cutting edge technology and continuously upgrade our offerings to reflect the latest, best tech available, always striving to be the first to offer the latest high end products.
Overall, has it been relatively smooth? If not, what were some of the struggles along the way?
There are always difficulties, especially when you offer things well ahead of their time. When we started offering our AI to businesses, they didn't get it. They couldn't understand the concept of true natural language Artificial intelligence. They thought that we somehow anticipated what they were going to say and programmed in a response, like we were psychics, instead of giving credit to the computer for coming up with responses on its own. Now no one questions Siri or Cortanna.
With our high performance machines, some folks didn't accept us. We were one of the first companies to embrace Linux and Open source as an alternative pre-installed OS in our machines but when Dell and HP finally accepted Linux, we were relegated to the back burner of the Linux press. We were the first authorized Tesla Personal Supercomputer manufacturer to offer Linux as an option but this went largely ignored.
Our tag lines, web site phrases and even product names have been copied by competitors and Google ranks them above us for our words.
But I persist and will continue to offer cutting edge technology and unique solutions.
Psychsoftpc – what should we know? What do you guys do best? What sets you apart from the competition?
Computers Built in the USA with Traditional Massachusetts Craftsmanship by Psychsoftpc.
Psychsoftpc makes high performance Virtual Reality ready Gaming Computers, GPU Tesla Personal Supercomputers, Virtual Reality ready Professional Workstations and turnkey Big Data Hadoop Clusters in Quincy, MA Computers Built in the United States With Traditional Massachusetts Craftsmanship by Psychsoftpc of Quincy, MA USA
Psychsoftpc was among the first companies to offer Linux as a preinstalled option on its machines, the first to offer turnkey entry level Linux Cluster Supercomputers affordable for small businesses, the first to offer a Digital Signage controller PC, one of a select few recognized by NVidia and AutoCAD for quality and capability in High Performance Professional Workstation design and manufacture, the first and only company to offer a Point of Sale Print Signage solution (currently in use in many major US retail chains), one of the first five companies to make authorized Tesla Personal Supercomputers, the first to offer Tesla Personal Supercomputers with Linux, the first and one of only two companies to produce turnkey Hadoop Clusters for Big Data Analysis and the first to make Virtual Reality Ready Gaming Computers all while maintaining complete manufacturing in the USA.
We are known for being the first with high end technology, being adaptive, offering customized solutions to solve problems or difficulties faced by customers ranging from film and television production to classified government agencies and maintaining high quality while keeping manufacturing here in the USA.
We are an artisanal computer company, so we hand craft all of our machines and subscribe to a Just in Time philosophy. We are constantly evolving our machines with the very latest technology and are often the first to put out machines that take advantage of the latest tech because we don't stock parts or pre-build machines which have to move before we can use the most advanced technology in our machines. So while the other guys can take months to put out machines with the latest, fastest tech, we @Psychsoftpc can take days. Thomas Friedman in his book Thank You for Being Late says we must constantly adapt to rapid shifts in technology because of accelerating technological change, specifically the impact of Moore's Law and market forces which are linking the world more powerfully than ever before. Unlike the other guys out there, Psychsoftpc embraces this. We are constantly adapting and improving our machines. We don't release new model names, we just improve the machines we build with the latest tech as it comes out.
We are above all, New Englanders, in all that entails. We believe in hard work, responsibility, Yankee (the attitude, not the baseball team) ingenuity, a passion for innovation, a desire to be first in offering new technology and good old Massachusetts values. We love what we do and hope that shows. We believe in everyone here taking responsibility for the quality of our computers. That is why each machine is hand crafted from start to finish by the same person. We believe that that is the best way to ensure a quality computer. Multiple people means multiple points of possible failure. We also strive for zero defects in our building process. We do very well here, but we are human, so zero defects is an impossible goal. But that's the point. If you don't reach for the stars, you'll be forever stuck in the valley.
The beauty of being human is that we are all different. "If a man does not keep pace with his companions, perhaps it is because he hears a different drummer. Let him step to the music which he hears, however measured or far away." We will treat you like a person, not a number. We've been saying that all along. Then a half dozen competitors copied that word for word on their web sites too. We're proud of our Massachusetts heritage with a long tradition of craftsmanship, individuality, helpfulness and loving what we do. We take the words "Be true to your work, your word, and your friend," by Henry David Thoreau to heart.
We don't believe in helping folks choose the best parts, we believe in putting the best parts in our machines. We won't sacrifice quality to give choice for choice sake. We WILL help folks customize their machines. If they want more RAM or a bigger hard drive or some additional functionality like MIDI controllers or HD capture cards, we will help them do that. If they have an issue like high temperatures to overcome, we will solve that (we one put refrigeration units on CPUs to keep them cool under extreme conditions). But if they want a different motherboard because it is less expensive, well, we won't go there.
What is "success" or "successful" for you?
When I'm hungry I eat, when I'm tired I sleep.
A good traveler has no fixed plans and is not intent upon arriving. A good artist lets his intuition lead him wherever it wants. Lao Tzu, Tao Te Ching
This is the real secret of life — to be completely engaged with what you are doing in the here and now. And instead of calling it work, realize it is play. Alan Watts
Contact Info:
Image Credit:
Tim Lynch
Ed Mann
Getting in touch: BostonVoyager is built on recommendations from the community; it's how we uncover hidden gems, so if you know someone who deserves recognition please let us know here.