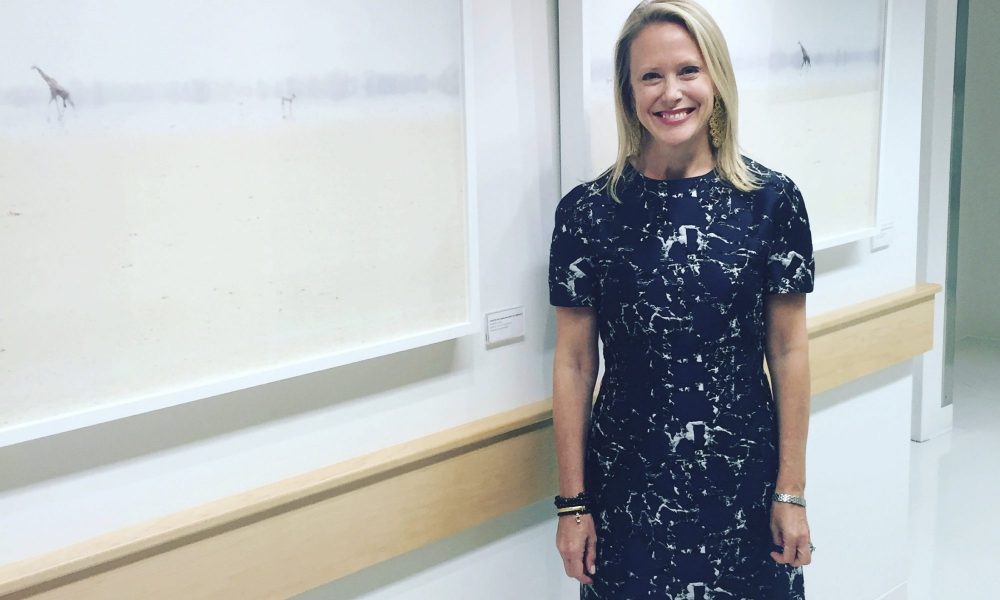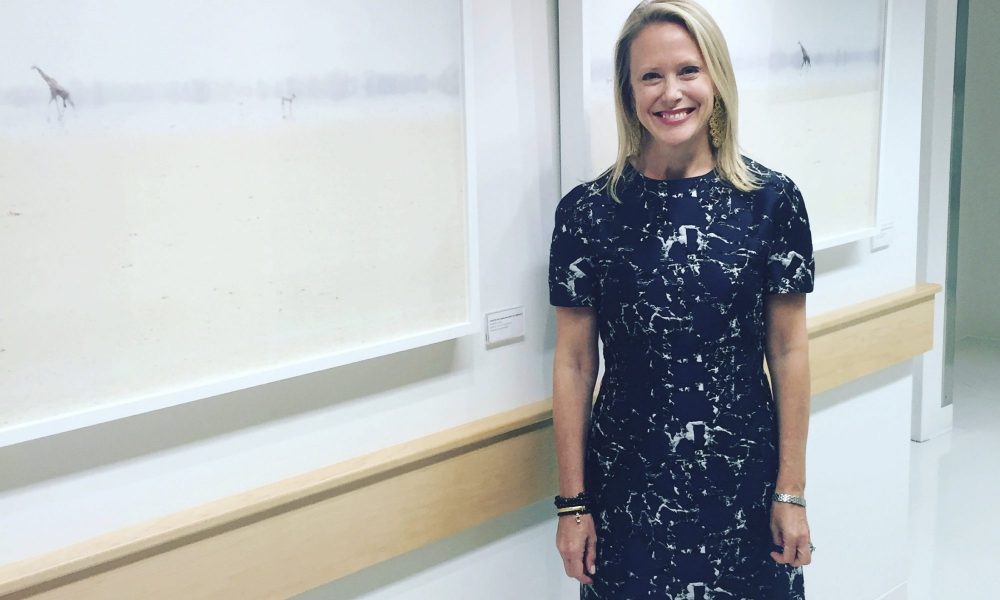 Today we'd like to introduce you to Tess Atkinson.
Every artist has a unique story. Can you briefly walk us through yours?
I grew up in Worcestershire, England and moved to the US with my family when I was 12 years old.  Inspired by my grandmother in England, who created the most delicate and beautiful paintings on silk, I adored drawing and painting as far back as I can remember.  It wasn't until my junior year of college in Paris that photography captured my heart.  Taking photos for assignments forced me to explore alone, something I was somewhat reluctant to do at first.  It became, and still is, a source of great discovery for me. Through the camera's viewfinder I see details in sharper focus, lines and shapes more clearly.  At a point in my life when I was young and self-involved, I turned my lens outward and saw the beauty of the city: its buildings,
After college I stepped away from creating art to work at the Museum of Fine Arts, Boston.  In 1990, desperate to work there, I applied to every job available until I finally got my first role in the Asiatic Department working for curator Wu Tung.  With inspiration everywhere, I learned a great deal from my fellow staff members and the incredible collections. I never tired of walking through the galleries when the Museum was closed–I would stop and stare alone.  I worked at the MFA for a decade, eventually managing special projects in the Director's Office, which allowed me to work with all of the curatorial departments.  The inspiring collections that became so very familiar to me continue to inform my work today.
I left the Museum of Fine the Arts when I had my children and it wasn't until then that I picked up the camera again in an effort to capture each fleeting moment of their childhood.  As the children grew, I attended classes at the School of the Museum of Fine Arts, just across the street from my beloved MFA. There, I found the encouragement and mentorship that I needed to further my work.  I started to train my camera on subjects other than my children and created a series that centers on finding abstraction in nature; that series still remains central to my work.
Please tell us about your art. What do you do / make / create? How? Why? What's the message or inspiration, what do you hope people take away from it? What should we know about your artwork?
I am a photographer. Capturing abstraction in nature, both physical and atmospheric, is the essence of my work.  I search for moments when the natural world appears changed, distilled down to color, form and light.
My Flora Series is my longest running series.  Through this work I aim to show particular instants when nature takes on a subtle abstraction.  In these photographs the subjects are fragile and temporary, yet they are captured in timeless stages. As the leaf or branch moves in the wind and blurs, I maintain a glimmer of focus while the background softens, becoming a wash of color.  I am looking for the form to be singular and perhaps look different than what it is in reality. I encourage people to look a little longer at my work and ask questions about what they are looking at. Over the past two years, I have been returning over time and seasons to a particular Dogwood Tree in Cambridge, Massachusetts, for which I have created a series of studies.  Trees bear witness to many transitory moments and continue their own tale through time. I want to express through images the beauty of these ephemeral moments for this singular tree.
I want to show nature not solely for its beauty, but also for the transient quality.  Trees are forever changing and desperately fragile. I strive to show their unfolding beauty and draw attention to this fragility and need for preservation.  Living in Boston, I appreciate and support the historic Boston Common and Public Garden. These two parks are part of Boston's famous Emerald Necklace, a string of eleven parks, designed by Frederick Law Olmsted, that runs through Boston and Brookline.  I feel fortunate, despite living in the middle of a city, to have so many green spaces in which to work.
With life moving so fast these days, photography provides me an opportunity to be present.  My quiet and solitary work restores me, and I aim to convey this calm, meditative presence.  The palate of colors I am drawn to is pale, and I use  light and atmosphere to help express this tranquility.
How or where can people see your work? How can people support your work?
My work is represented and shown by Jules Place Gallery, a fine art gallery located in Boston's South End in the Laconia Lofts at 1200 Washington St #204.  Jules Place is open Monday–Friday from 9am to 5pm and Saturdays from 1pm to 4pm.
We often hear from artists that being an artist can be lonely. Any advice for those looking to connect with other artists?
Being an artist is quite solitary. I use the solitude the art provides as a meditative practice, and I collaborate with others to achieve the connection I need. For example,  I work with Digital Silver Imaging printing studio in Belmont, Massachusetts to produce my large scale photographs.  Their team produces museum quality prints and has become an invaluable part of my artistic process. They provide exceptional support and make the detailed process of creating my large scale prints an enjoyable, united endeavor.
When I create new work, I sometimes feel vulnerable.  It is difficult to put my work out in the world and risk negative feedback. To manage this fear, I start small by seeking opinions from my family and trusted friends. Once I process the valuable input that I receive from my inner circle, I move out from there.
Developing a community of artists and other creative professionals has enhanced my work and life. I particularly rely on dear friends who are artists–we take time to meet to show our work, critique it and share guidance. I would be lost without their infinite support. One of my dearest friends is a painter; we travel together, collaborate and continually encourage each other.  I also have friends who are writers that provide me inspiring insight into my work. I receive tremendous joy and inspiration by surrounding myself with anyone who is living a creative life.
Finally, Julie Mussafer, who owns Jules Place Gallery, gives me valuable feedback on my photography. She works with about one hundred artists who use varying methods and mediums and can offer a unique perspective on my work. She has a gift for delivering useful input with kindness, which I always appreciate.

Falling Blossom

Lone Giraffe, Amboseli, 2014

Study 1, Cherry Blossom, Charles River Esplanade

Study 6, Dogwood Tree

Study 10, Dogwood Tree

Zebra in Dust, Amboseli, 2014

The titles for these (clockwise starting at top left
Study in Snow, Dogwood Tree, 1
Study in Snow, Dogwood Tree, 2
Study in Snow, Dogwood Tree, 4
Study in Snow, Dogwood Tree, 3