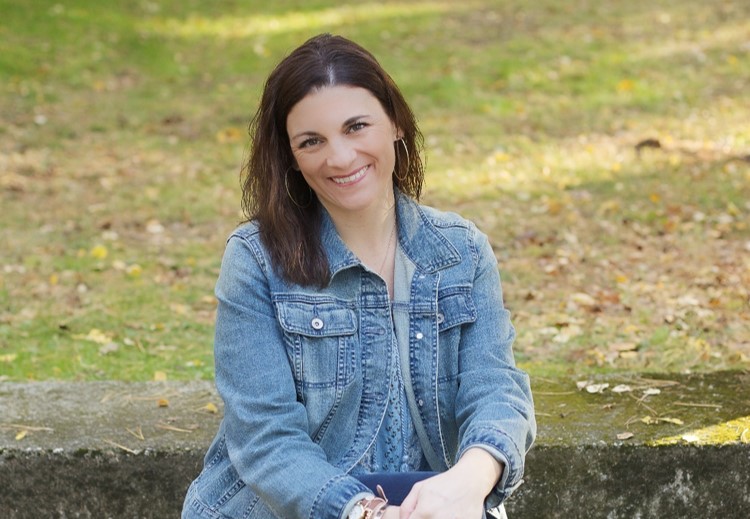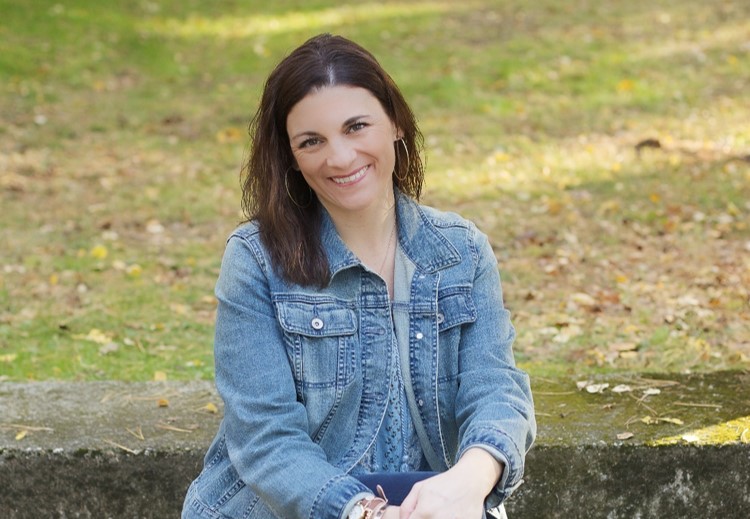 Today we'd like to introduce you to Tara Hurley.
Tara, please share your story with us. How did you get to where you are today?
I have always had a passion for photography, or more specifically the printed picture. Something I can hold in my hand that will transport me back in time and make me feel like I am reliving moments that I want to hold onto forever. I became obsessed with photo albums pretty early on and soon I will need a house just for all of my albums! I took photography classes in high school and college, back in the days of film and really loved spending time in the dark room. Then I moved onto digital and had small cameras that fit in my pocket, nothing I could ever be creative with, but I still kept snapping away religiously.
When I had my second child almost 8 years ago, I realized the cellphone and point and shoot cameras were just not enough for me. I needed more. I wanted to create really special images for my kids to show their kids someday. So I picked up my first SLR camera since college, this time digital of course. I was once again hooked. I shot non-stop. My kids, my cats, my friends kids, the cheerleading teams I was coaching, anyone and anything around me was never safe from my camera. Then came the gear. I needed better lenses, better camera bodies, I just had to keep upgrading and really seeing what I could create. It wasn't long before friends started asking me to take pictures of their kids, then their friends would ask and pretty soon total strangers were contacting me to do family sessions or events. I jumped in totally blind and making every mistake newbies make. It took years for me to realize that running a photography business was so much more than just taking great pictures. But 8 years later after lots of blood, sweat and tears, too many tears to ever count, I can say that I am very proud of my studio, the service I provide to my clients and the custom art we create together that I know will be enjoyed by generations. With the passion that I have for my art it seems pretty amazing that I got into this business almost by accident! I am so grateful for my amazing clients I have that stayed with me through all of my growth as a professional photographer. They really have been the ones that have helped get me where I am today.
Great, so let's dig a little deeper into the story – has it been an easy path overall and if not, what were the challenges you've had to overcome?
I wouldn't say the road was smooth or easy finally getting to where I am today. In the beginning I shot anything and everything people wanted me to shoot. Portrait sessions of any kinds, weddings, events, head shots, commercial work, seriously anything people wanted to hire me for I was in. I know now that was probably not the best for building the right clientele, I do however think it helped me know what I really didn't want to shoot. When I finally started saying no things fell more into place.
I also owned a daycare for the first five years I was "accidentally" starting my photography business. By the time I closed my daycare I was running two full time businesses alone. It was completely exhausting.
Finding my style took a bit of work too. You realize along the way what works and what doesn't. Then something just clicks and you know exactly what you were meant to create. I can finally say I am totally in love with what I'm doing. Every part of it!
Tara Starr Photography – what should we know? What do you guys do best? What sets you apart from the competition?
The thing I am most proud of about my business is that I strive to make personal connections with every family I work with. Getting great images takes so much more than simply clicking a button. I enjoy creating a relationship right from the first email or phone call. I want the entire experience with me to be something that was enjoyable, easy and customized for that family's needs.
I am in charge of capturing a family's most important memories. The time when their baby is growing inside mom's belly and then brand new to the world. When their little ones are changing so fast right before their eyes, or just before their almost adult child is about to go off into the world on their own. Important milestones. Times they can never get back.
For me, it's about capturing pure emotion and the connections between parents and their children and siblings with each other. Pure magic that can only happen when a portrait session is totally customized and comfort and trust is built way before I ever pick up my camera.
I specialize in organic portraiture. That being the absence of loudness and distraction. By removing vivid colors, loud props and unnatural posing it allows for a family's love and connectivity to ooze out of the finished art. To make the images timeless and pure. Using earthy tones and soft cozy textures along with my creamy editing style helps to create a conducive, distinct style recognizable in my work.
My studio is a warm inviting space and the outdoor locations I use are beautiful year round.
What moment in your career do you look back most fondly on?
I would say the proudest moment in my photography journey so far is getting to where I am right now. Being able to operate a successful studio that offers gorgeous art pieces to my clients that they will have for generations.
We are such a digital, paperless society. People need to realize that can't apply to family portraits. It just can't. The most photographed generation will leave zero legacy behind if we don't get things printed. My studio offers gorgeous archival quality albums, wall art, images boxes and prints. I do offer digital collections as well but I try so hard to educate my clients on remembering why they want to take pictures in the first place. It's like we forget pictures aren't just for social media. Let's face it, your Facebook friends care about your photos for as long as it takes to click like, they move on. But you should want your pictures to be around a lot longer than that!
A lot of times my finished art work is the first printed images my clients are seeing of their children. The very first! It's always amazing to see that awe in their eyes when they see large wall pieces or an entire album full of beautiful printed images of the people they love most. Art they can touch. Seeing high quality portraits in print often takes my breath away. It is the absolute best part of what I do.
Contact Info: