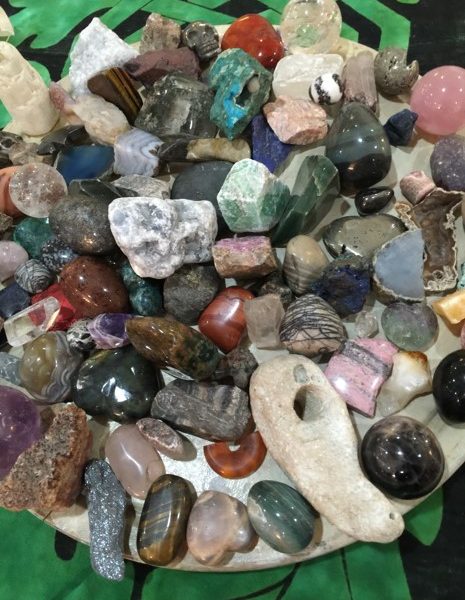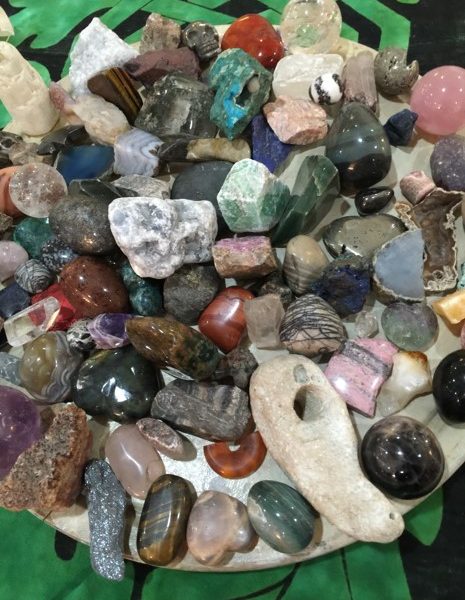 Today we'd like to introduce you to Terry Milton, who is also known as, "The Stone Lady".
Thanks for sharing your story with us Terry. So, let's start at the beginning and we can move on from there.
I have been interested in stones since early childhood – my dad tells stories of me in the early 1950's learning to count with the rocks in front of our house. My love of the psychic also goes back several decades.
Sometime during the late 1970's, I found a way to combine my love of stones and crystals with my love of the psychic and metaphysical through a grounded psychic reading that I created known as Stone Readings.
I "officially" became involved in the psychic field in 1976, although my curiosity about the psychic and metaphysical fields began in childhood. My grandmother was said to have enjoyed giving and receiving tea leaf readings and had a strong interest in astrology. Although she and I were very close, she passed away before I began my journey of diving into all things psychic.
In January of 1976, I enrolled in a few classes in Psychic Development, taught by the late Louisa Poole. Over the next several years, I explored Palmistry, Numerology, Tarot, Sense Awareness, Meditation, Psychometry, Tarot, Mediumship, Silva Mind Control, Earth Magic, and other traditional and non-traditional "tools of the trade" commonly used by Psychics.
Although I enjoyed each of the classes and each of the psychic techniques I learned, there was no tool or technique that really felt like it was "mine!" I began a series of "year-and-a-day" magickal Apprenticeships, which reawakened a deep kinship with the earth.
Seemingly out of the blue, my love of stones began to resurface. I remember my teacher emphasizing that "Stones are to the earth as the heart is to man!" and that phrase became almost mantra-like as I entered into my daily meditations. During the same period, I began to frequent stores that sold stones and crystals, played around with creating stone necklaces, and attended numerous Gem and Mineral Shows.
As an attempt to understand and justify why I was spending so much money acquiring more and more stones or crystals, I decided to see if I could attune to my newest acquisitions. I would begin with selecting a stone. I would thoroughly examine it, meditate on it, carry the stone around in my pocket, sleep with the stone under my pillow, and record my experiences in a daily journal. I did this day after day until I felt I "knew" the stone.
When I felt that I "knew" the stone, I selected a different stone and began the process again. Many stones only required a few days of attuning to it before I felt that I "knew" the stone, its energy, and its personality. Other stones required much lengthier periods of contemplation – some, as long as six months before I felt I "knew" the stone.
When I was comfortable with "knowing" a given stone, I would set it aside and select a new stone. My collection of stones that I felt I "knew" continued to grow, while something unexpected began to occur.
When people came to my home, they would notice a growing collection of stones and crystals on my table. Instinctively, or intuitively, each person would reach toward one particular stone. I began to talk about what I now "knew" about the stone they had chosen. The person would stop, look at me, and exclaim, "How did you know that? I have never told anyone about that!"
I had been talking about the stone, yet people immediately felt I was describing them. Gradually, I realized that people were drawn to stones very much like themselves – stones with similar appearances, characteristics, history, personality, or stories. I noticed great similarities between "Mother Nature" and "Human Nature," and between "people energy" and "stone energy."
This lead to the creation of "Stone Readings" with "The Stone Lady."
"Stone Readings" became my primary method of psychic readings. We are made of the same minerals that compose the earth, and there are great similarities between stones and the persons who are drawn to the specific stones.
I have used the name, "The Stone Lady," for over 35 years, after numerous experiences with people either calling me that or referring to me by that name. One such experience occurred years ago while visiting Avebury Circle in England.
I remember walking into a store in Avebury Circle, an ancient stone circle in England, and being greeted by a man who said, "Those stones are alive, you know!" I readily agreed, and we enjoyed a long conversation, delving into some of the history, magic and mysteries of this ancient stone circle. We exchanged addresses as I left, and he automatically listed me in his book as, "The American Stone Lady!" Although I had been called "The Stone Lady" previously on many occasions, this was a turning point. I have proudly claimed the title, "The Stone Lady," and have embraced it ever since!
My readings are unique. I have a large Lazy Susan filled with numerous stones and crystals – many that I have worked with for close to 40 years. In short, I know their energy, their history, their personality, their characteristics, and their potential.
During a Stone Reading, clients are asked to select a few stones, some with their eyes opened, and some with their eyes closed. I also use the stones to help answer questions from the client.
I am able to attune to the person through the stones that are closely aligned with the person. Stone Readings are upbeat, grounded, empowering, and created to help you see the many ways in which YOU ROCK!
Stone Readings can be done "in person," but can also be done via telephone.
I am frequently found at events in New England, including New Age Expos, Renaissance Faires, Healing Festivals, and Psychic Fairs. There are a few stores where I can be found "rocking" my Stone Readings.
I have begun to share my knowledge of stones and "Stone Readings" through classes and workshops. Please follow my Facebook page for The Stone Lady to be kept current on my schedule!
Overall, has it been relatively smooth? If not, what were some of the struggles along the way?
It has been an exciting journey, although not without its share of struggles or obstacles.
In the early days, when I worked at various Psychic Fairs, the notion of anyone "reading stones" was a difficult concept for people to grasp. I was the first, the original, and my readings were unique. There were numerous Mediums, Tarot Readers, Astrologers, or Palm Readers. but a reader who tended to "think outside the box" was a relative unknown.
It was difficult to describe why I chose to work with stones, as opposed to choosing the more traditional "tools of the trade," such as palmistry, mediumship, astrology, or tarot. I would usually laugh and answer that, "Stones speak to me." Today, there are many who work with stones and crystals, but in the early 1980's, I stood out.
It was a challenge for the stores or fairs where I did psychic readings to explain what I did. I was told repeatedly that the organizers were unable to "sell" what I did, as it was unknown. It was much easier for the organizers to send prospective clients to a more traditional reader.
I began offering a sample "one-stone reading," as it was easier to demonstrate my style than to explain what I did. This worked well at encouraging people to come have a "Stone Reading" with "The Stone Lady."
Eventually, the focus seemed to change. Where I had once been too different to find success at psychic fairs, I eventually was able to become a "featured reader" – someone whose originality was celebrated rather than discouraged.
A major challenge for me was remaining "the original!". As a Psychic, I had been called "The Stone Lady" for many years. People recommended my services to their friends, telling them to specifically request their reading with "The Stone Lady."  Unfortunately, one psychic reader that I had once considered a friend began to speak up when people asked for "The Stone Lady," saying, "Yes, that's me! Please sit down." There had been no confusion. She was attempting to claim an important part of my identity, and I was very hurt.
I certainly realize that other businesses could claim "The Stone Lady" as a name for their business. This was different — it was another psychic, who KNEW me, and who was located less than 20 miles from where I lived. Soon after this I thoroughly embraced my "alter-ego," as "The Stone Lady!"
"The Stone Lady" – what should we know? What do you guys do best? What sets you apart from the competition?

I am "The Stone Lady." It is a name that I cherish, and a name or title that I feel was bestowed on me. Before I 'claimed' "The Stone Lady," as my official title, I was given that name repeatedly by others.
In addition to people and friends nicknaming me, "The Stone Lady," a gentleman in England dubbed me as "The American Stone Lady" after an hour of conversations. On what was only my second visit to a New Hampshire jewelry store, the owner, upon seeing me walk through the door, called to his wife, "Honey, The Stone Lady is here!" I took each time as a form of recognition, that I WAS "The Stone Lady," and I wear that title with great pride!
My business is primarily psychic readings through stones and crystals. I truly believe it is an honor to read for people, and I do not take that responsibility lightly.
What is "success" or "successful" for you?
I feel success is being able to honestly say that you LOVE the work you do! When the work you do has a positive effect or influence on another, it is an additional blessing!
When I was no longer trapped in a meaningless nine-to-five job, but instead could pick and choose when or where I would work, I felt I had become successful.
I am very fortunate. Success, for me, has not been measured in dollars and cents, or promotions or large paychecks, but rather in the moments where I believe I have made a difference, or have helped another.
I consider myself very blessed to be able to do the work I love and to know I have given hope, validation, or insights to another person.
Success is helping people realize, through a Stone Reading, that they truly are gems, and in so many ways, they ROCK!
Contact Info: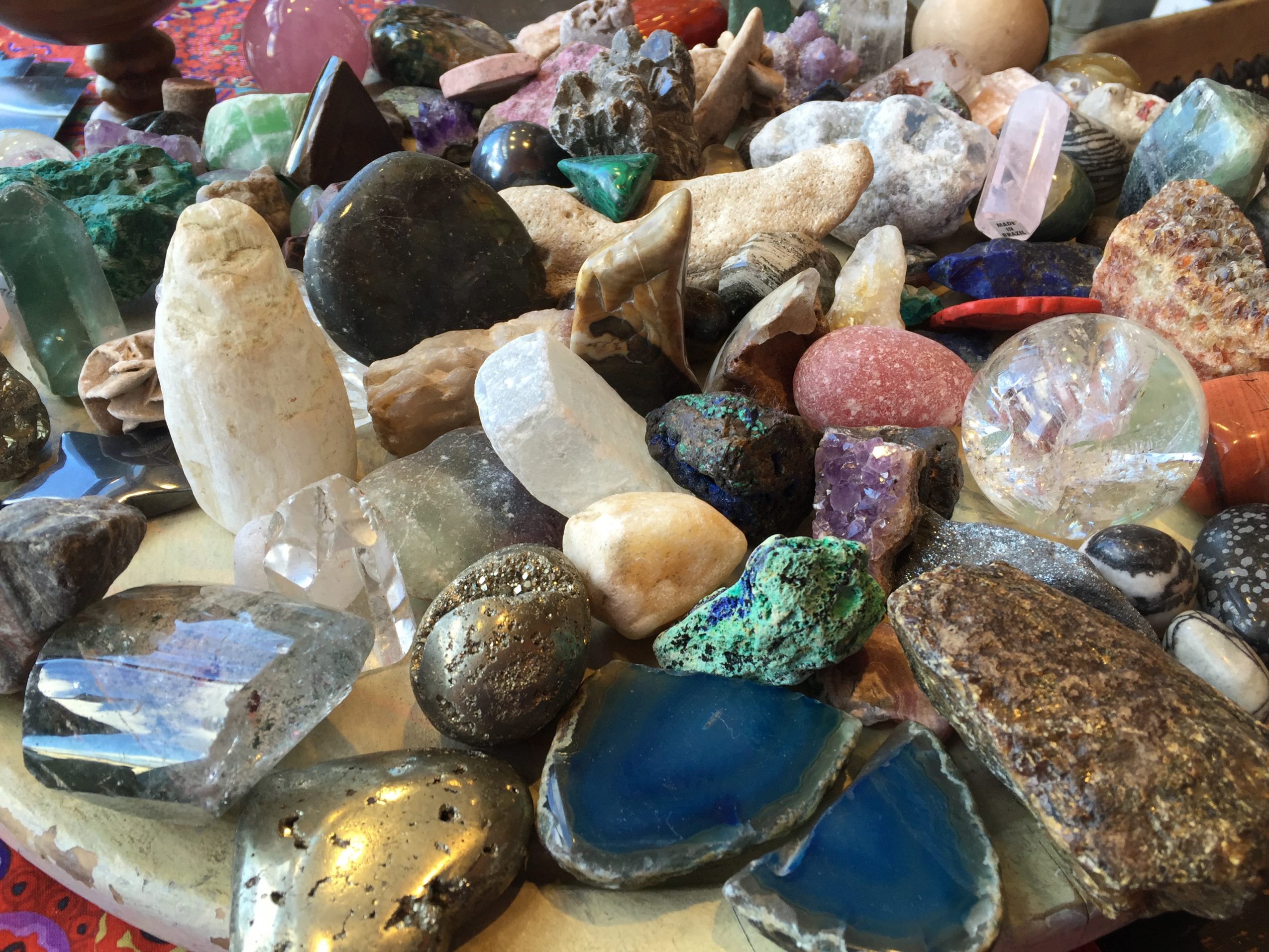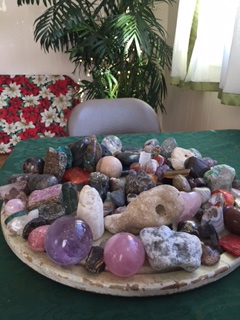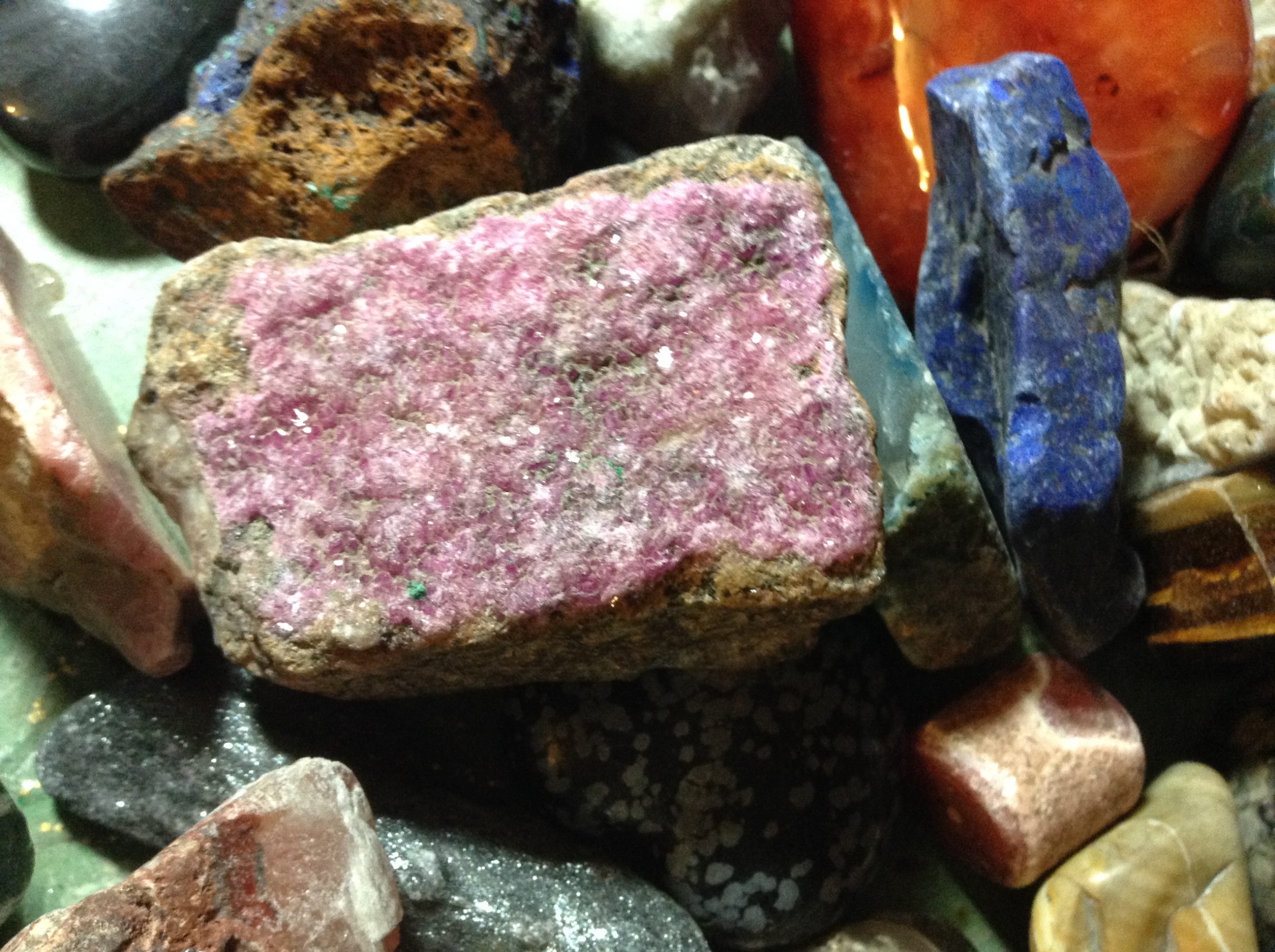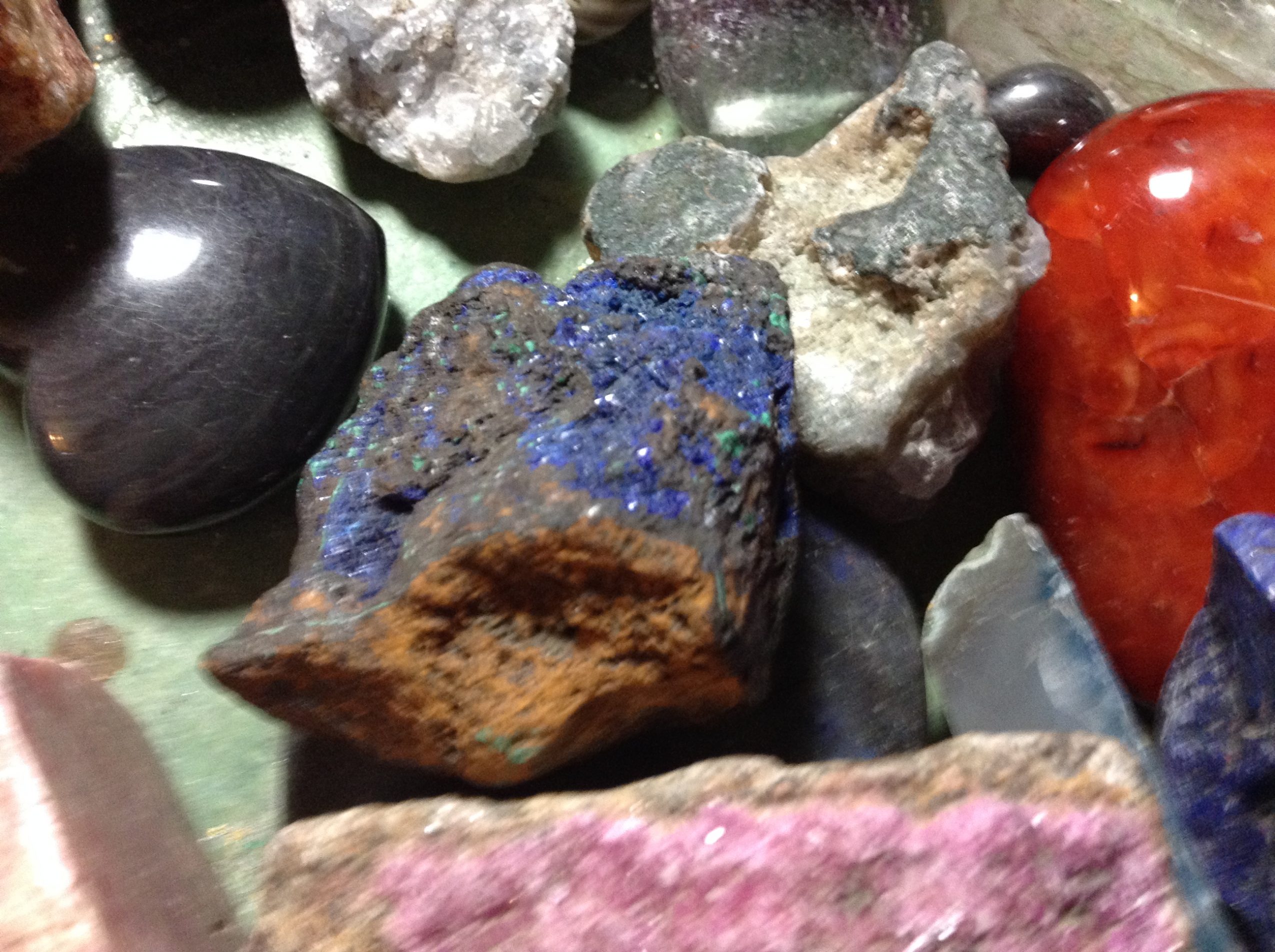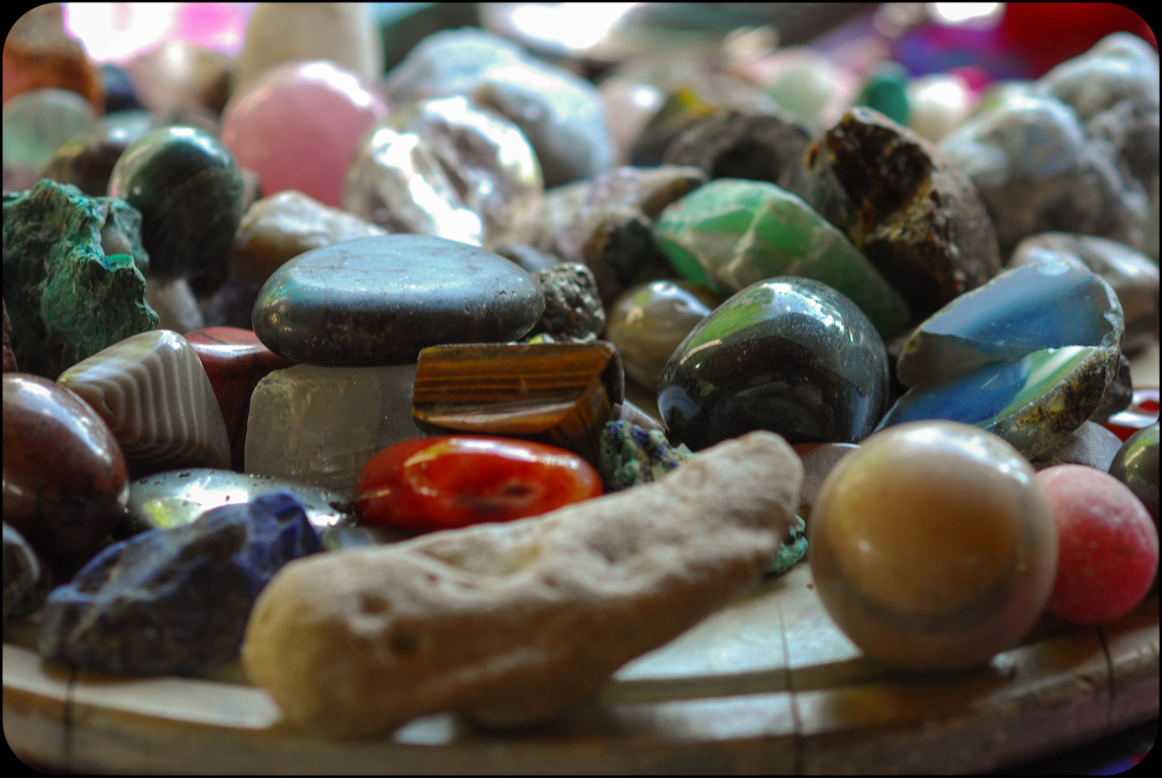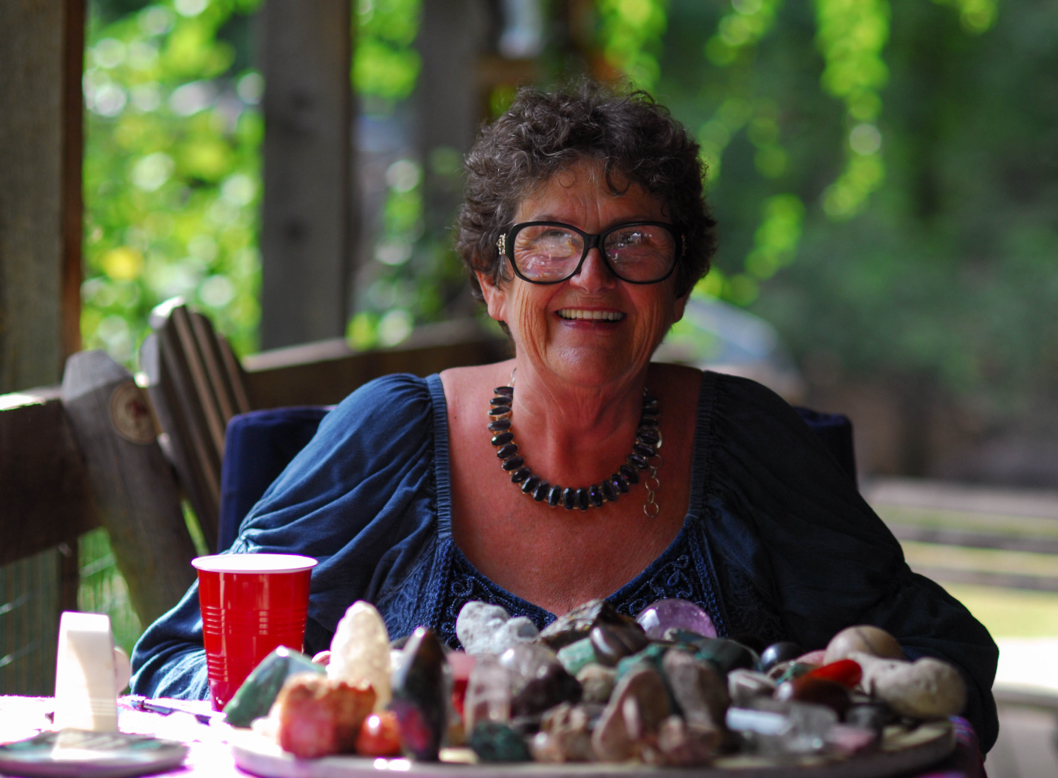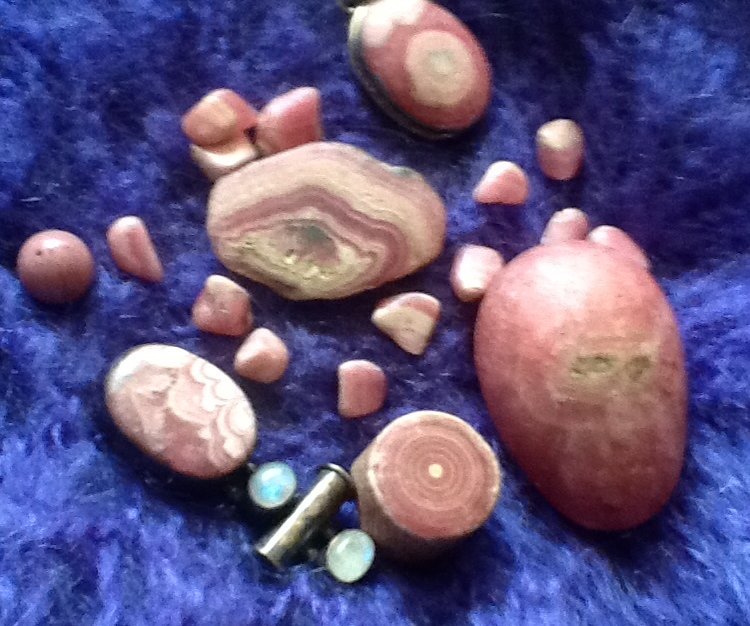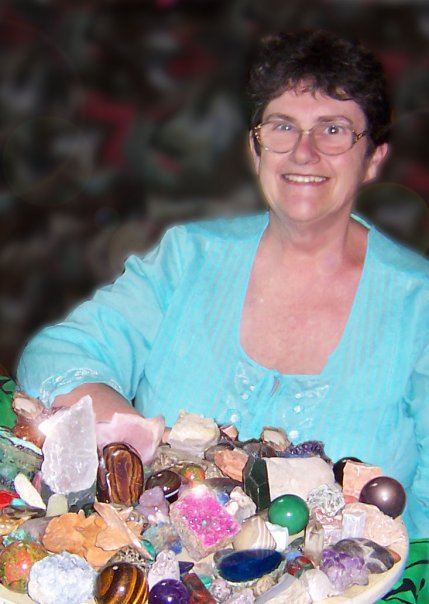 Getting in touch: BostonVoyager is built on recommendations from the community; it's how we uncover hidden gems, so if you know someone who deserves recognition please let us know here.