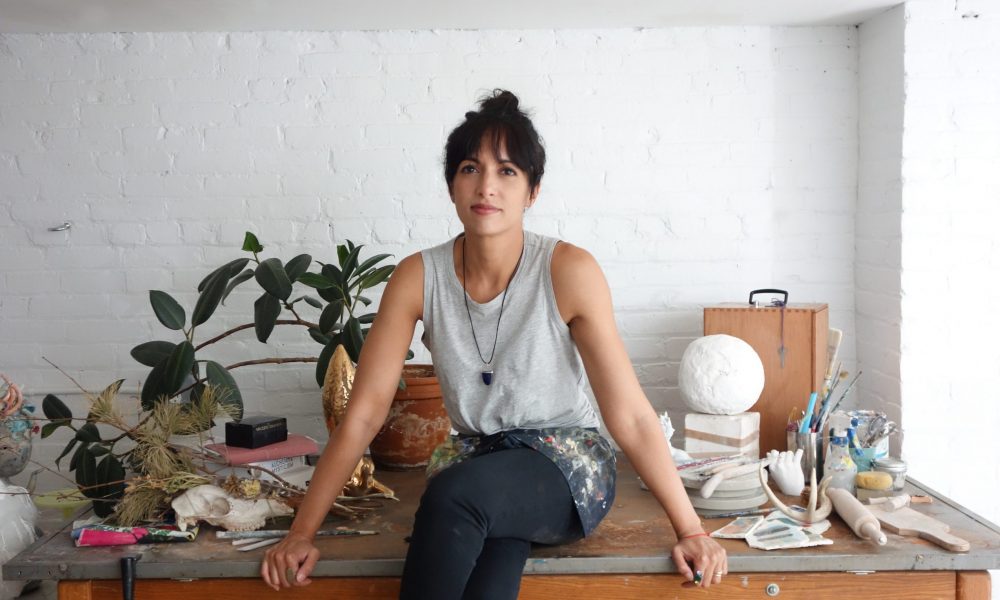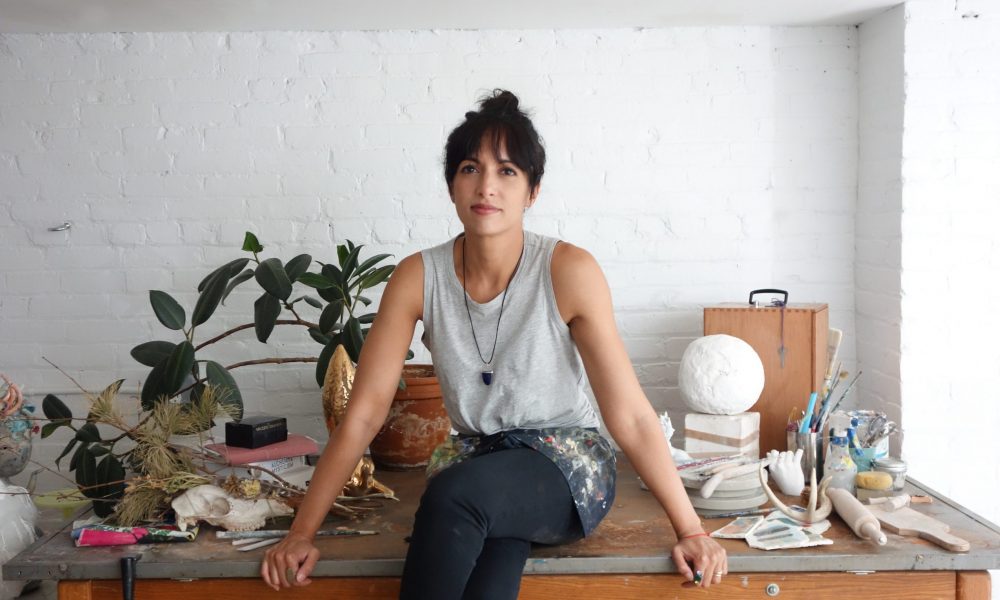 Today we'd like to introduce you to Shamona Stokes.
Shamona, we'd love to hear your story and how you got to where you are today both personally and as an artist.
I've loved making things with my hands ever since I was a little kid. Some of my favorite memories from childhood were creating dioramas out of odds and ends I'd find in the woods or drawing murals around the house. This desire to make things eventually took me to Pratt Institute in Brooklyn, where I got my BFA in illustration.
After graduation, I got scared to pursue my dream of becoming a full-time "artist." My main concern had to do with practicality (how do I make money doing this?) and fear of the open-endedness of the question, "what should I create?"… It seemed like an intimidating and unstable path, so I learned graphic design and did that for many years.
In 2016, the urge to create was re-ignited when I started meditating in tandem with taking an introductory ceramics class. Meditation taught me how to detach from fear-based thoughts like being too old to start something new or not being good enough, and ceramics encouraged me to reconnect to my imagination.
I really hunkered down and focused on creating a new body of work. Now, almost two years later, I'm happy to say that I've shown work in galleries throughout NY & NJ, have participated in independent art fairs during both Armory and Frieze weeks in NYC, and was a regional semifinalist in the Bombay Sapphire Artisan Series.
We'd love to hear more about your art. What do you do you do and why and what do you hope others will take away from your work?
In a nutshell, I make ceramic creatures that are the playful re-imagings of ancient things. The series is called "Hypnos" after the Greek god of sleep because most of my ideas come to me when I'm dreaming or shortly after I wake up.
Each of my figures, although whimsical at first glance, holds a deeper meaning. I use them to ask the age-old question "Who are we, where do we come from, where are we going?" This interest began in college when my professor asked us to draw the Mayan sculptures at the Museum of Natural History. He asked us to really look at the work, to get lost in their meaning… I've been intrigued by ancient statues and their mysterious aesthetics ever since. I still like to visit the glass cases at the museum to look at miniature Egyptian relics or fertility statues and see something new every time I go. I use this research as the basis for my work but then infuse it with the playfulness of a Jim Henson/Pee-Wee's Playhouse/Roald Dahl creation. It's the contrast of these two worlds, the sacred versus the silly, that creates a powerful tension for me.
I work mostly out of my home studio where things can get very messy very quickly. Ceramics can be such a fun and unpredictable medium. Sometimes a piece will break off or deflate and rather than aiming for perfection, I let the clay do the talking and take advantage of the imperfections when they feel right for the piece. Also, something magical happens when the glazes mix to produce unexpected colorations; no two pieces are ever the same!
What's the message or inspiration, what do you hope people take away from it?
I get really excited when someone tells me that they've never really seen anything like it before or that I have an active imagination. It's rewarding because, for a long time, I had a lot of trouble accessing my imagination. My goal is to show people that it's never too late to work towards your dream.
What do you know now that you wished you had learned earlier?
In the beginning, the financial aspect of making art can be a challenge! I'm lucky to have a husband that is very supportive and encouraging. My freelance design career also helps me out when I'm in a pinch, so if you have the ability to work part-time doing something else, then that's extremely helpful. Otherwise, you can do what I did early on when I was trying to figure things out. Work your full-time job and then devote some time on weekends/certain evenings to your craft. It may seem like you'll never get anything substantial done, but you will! All those little steps will end up taking you very far one day. I've learned that lasting and worthwhile things don't happen overnight. It's important to visualize the final outcome that you want to achieve and focus your attention daily on getting there.
Do you have any events or exhibitions coming up? Where would one go to see more of your work? How can people support you and your artwork?
All work is for sale! Feel free to direct message me on Instagram: @shamstoked or contact me through my website: shamonastokes.com for available pieces or commissions. Also, last year I created a small batch of fertility statues that symbolize rebirth. They were a big hit, so I'm currently producing them in larger quantity editions (stay tuned on Instagram for that!).
This winter, I'll be presenting work with an arts collective at Scope Miami during Miami Art Week from Dec. 4-9 and will also be showing work at the Superfine! Art Fair in NYC in May 2019.
Contact Info: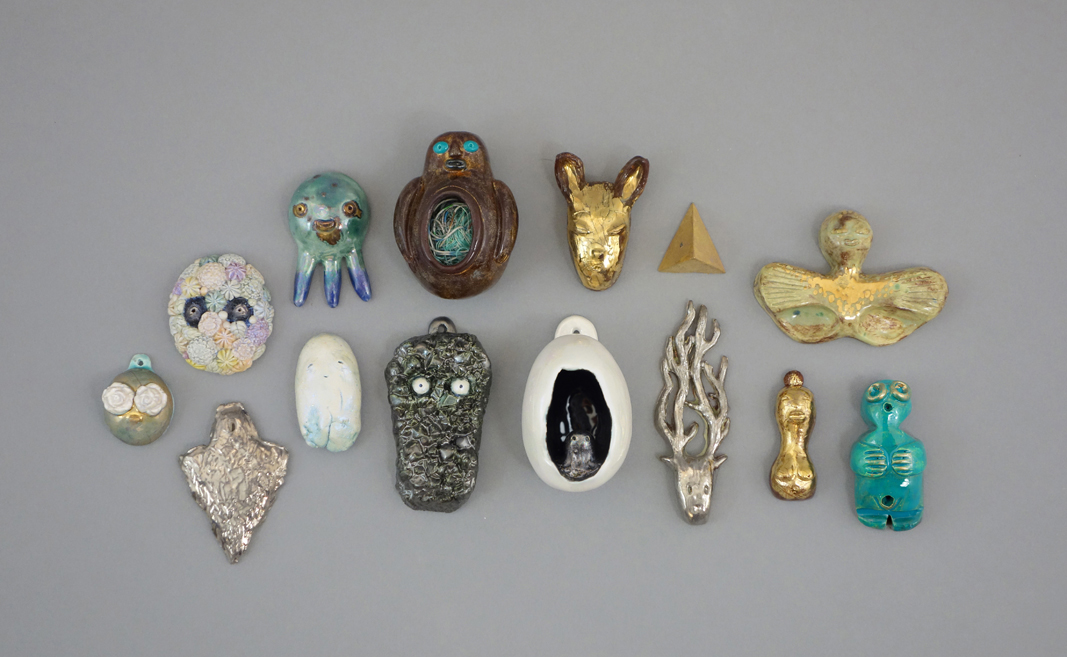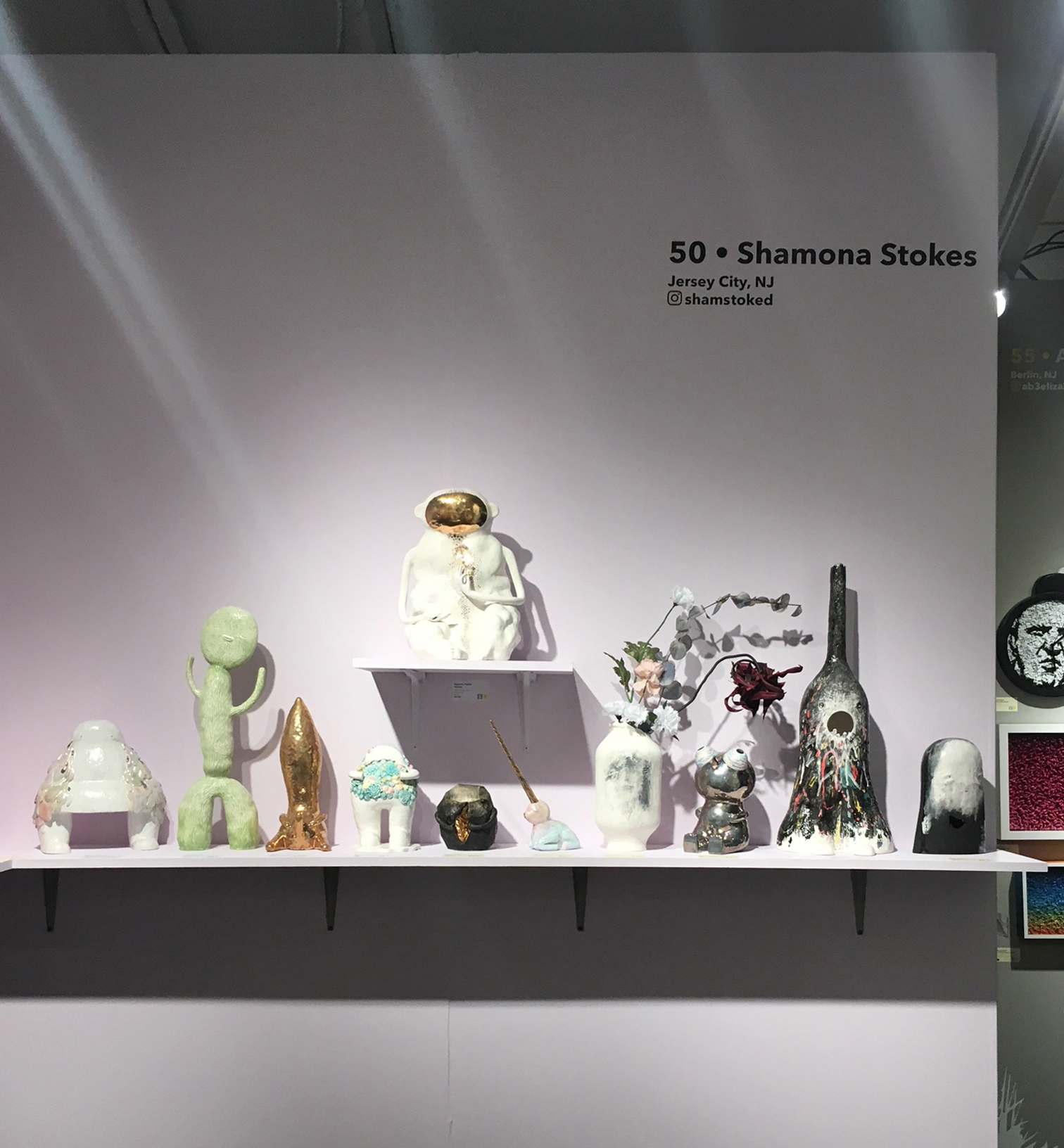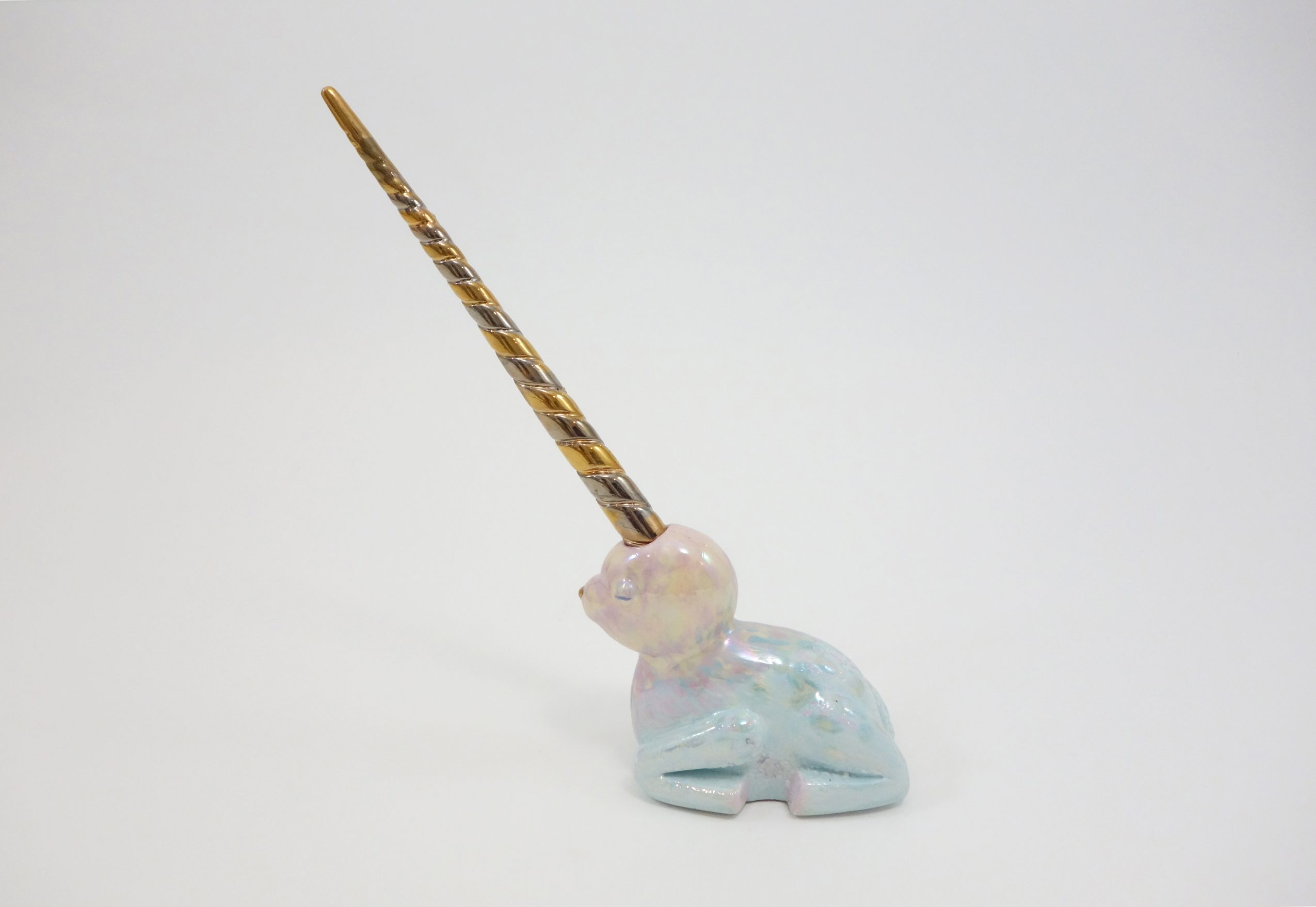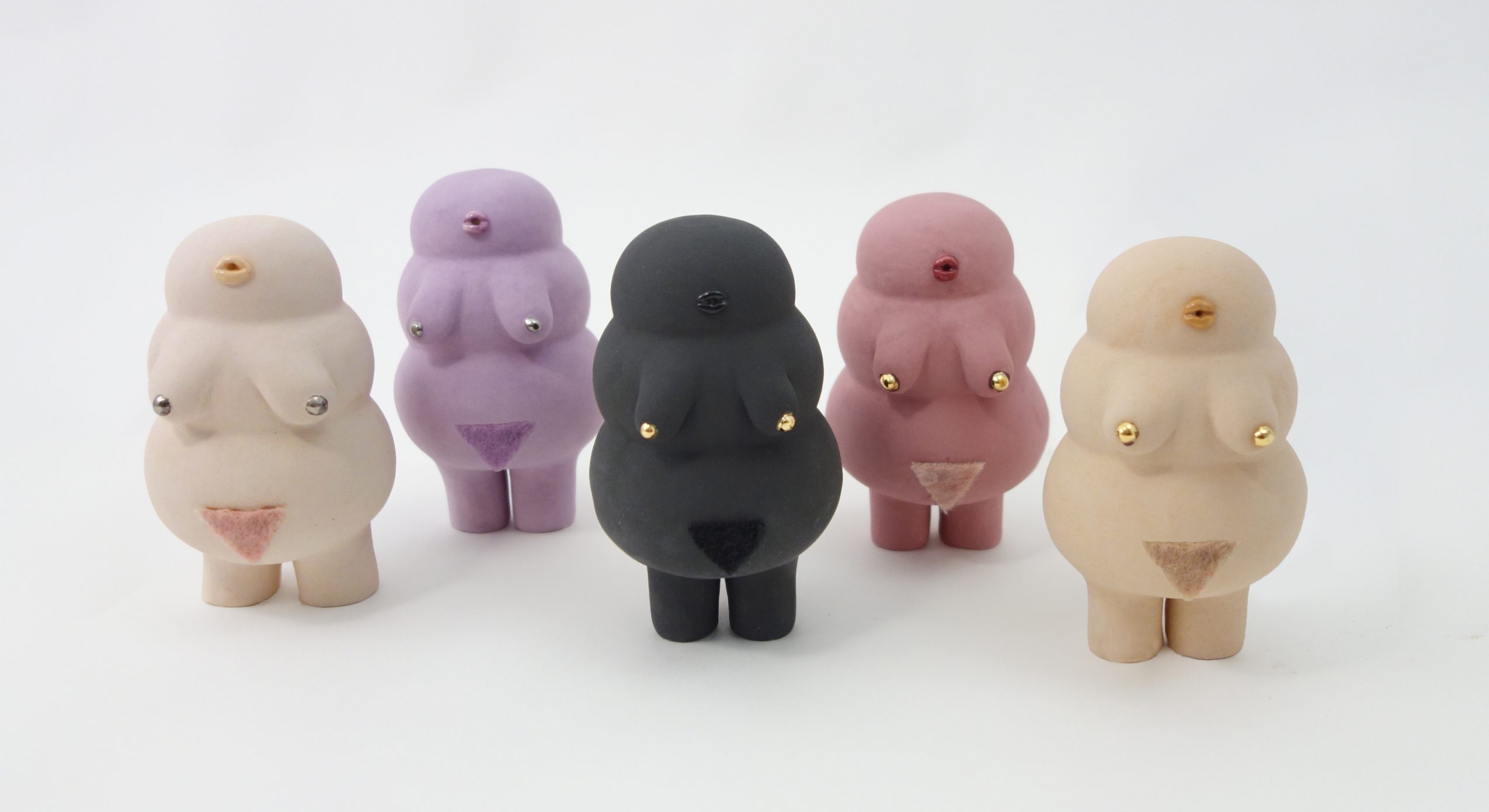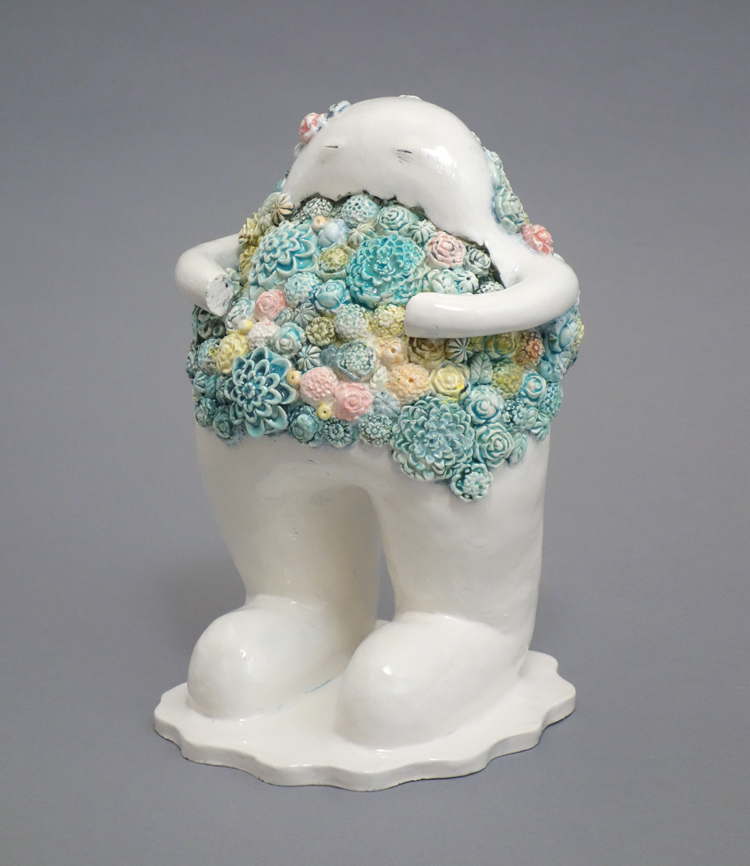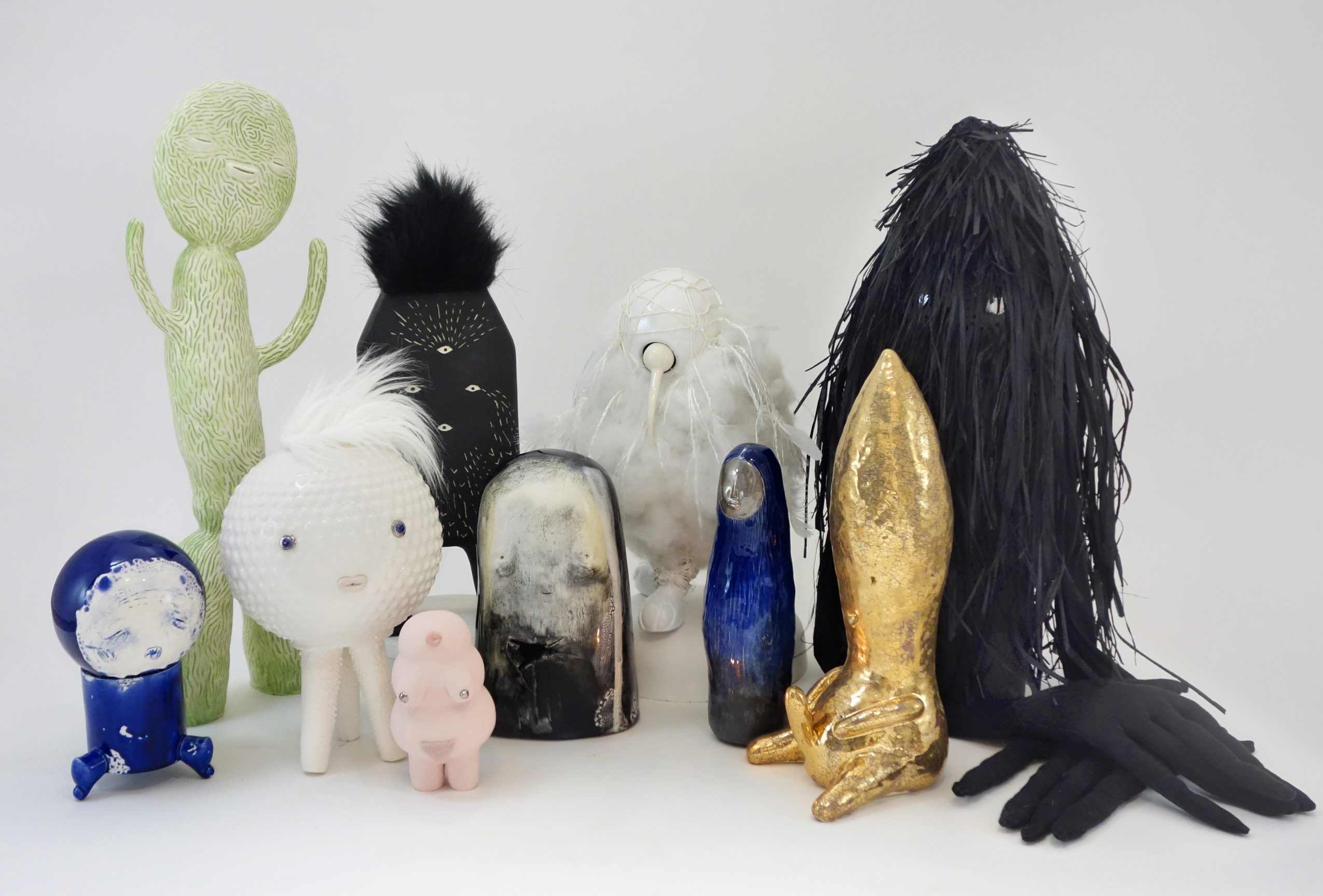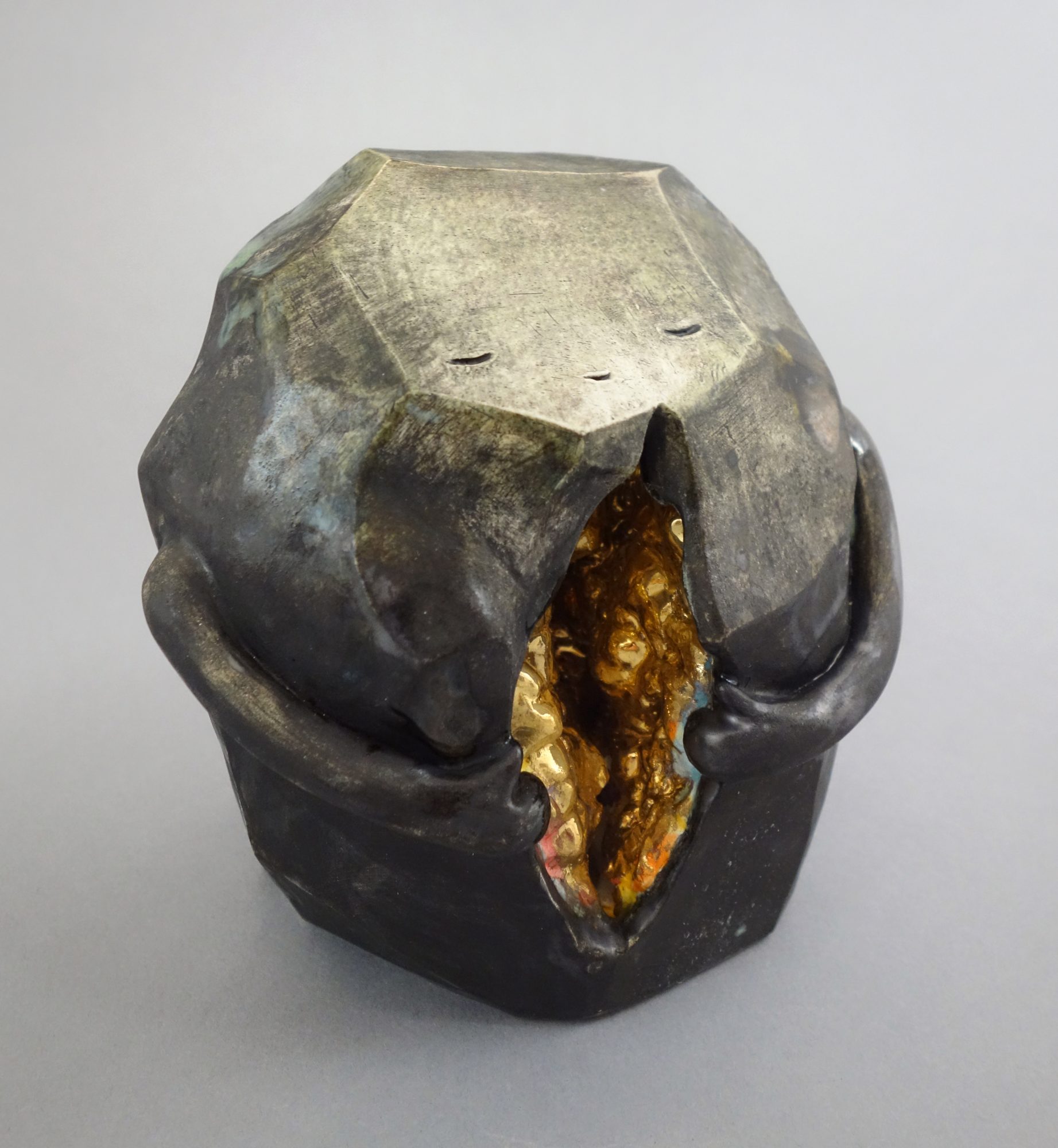 Image Credit:
Movement Society