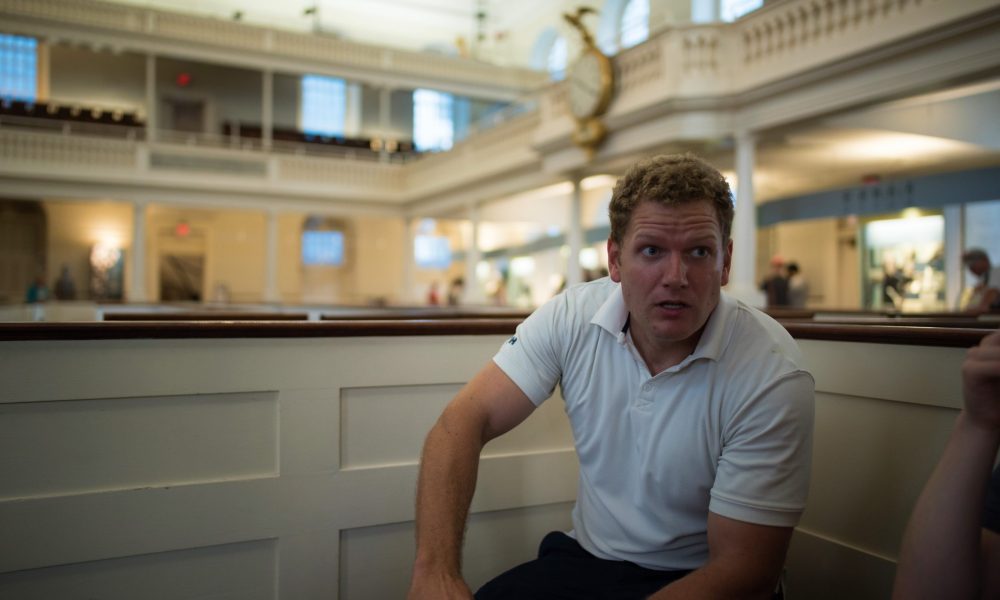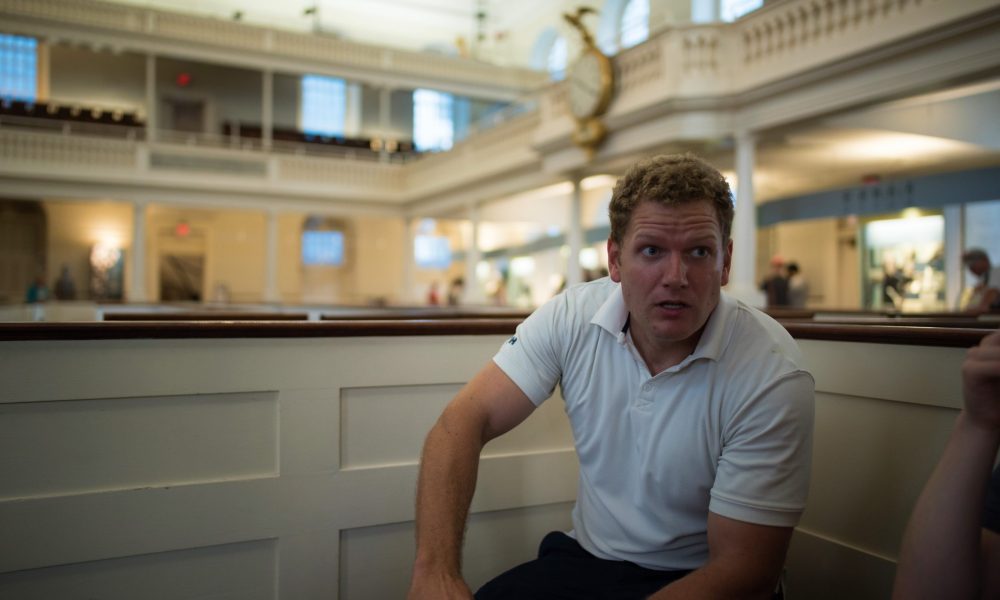 Today we'd like to introduce you to Michael Wenke.
Michael, please share your story with us. How did you get to where you are today?
If you saw my resume you wouldn't hire me. It would come across as someone who lacks focus, although I like to tell myself I'm living spherically and am just ambitious in multiple directions. My dad took me to get job applications on my sixteenth birthday and my parents did a pretty good job instilling a work ethic but I ended up at a party school in college and lost direction for a while. I figured out I wanted to be a college professor but after a year in Virginia I realized I was both way behind the 8 ball pedigree wise and incredibly disappointed in how removed the lifestyle was from what some people call "real life." I got some different sales jobs and ended up moving to Boston for a pretty good underwriting position with an insurance company.
I was lukewarm on the career but really excited about living in Boston. Eventually I was analyzing the finances of venture capital backed startup companies during the daytime and pursuing academics in parallel going to graduate school for public policy at night. Eventually I quit the job to chase my own big money entrepreneurial idea while simultaneously writing a thesis paper. If the one failed I told myself I would just do the other. When both of my backups failed I was kind of lost in limbo but then I began to realize I could do things my former self would have thought were irresponsible. I started traveling which I hadn't really ever done before. I ended up backpacking most of Europe. I wanted to learn to sail so I got a job as a marine tech at Boston Sailing Center. Basically, I just started pursuing my goals directly instead of waiting for permission.
There was a brief period several years ago where I thought I had a billion dollar idea, I was totally uninterested in the amount of work involved but thought "if I had a billion dollar company…then I could sell it and do something with history." My friend has a similar story. He was buying a lotto ticket and he thought "If I won two hundred million dollars…I could buy all new undershirts." Sometimes we get twisted up in our own thought process about what we're supposed to be doing. If you can figure out a way to make what you want to do of value to others that's my advice to people: drop the elaborate justifications and just buy the undershirts.
Has it been a smooth road?
Haha no, it hasn't been smooth but I'd be lying if I said I haven't enjoyed the process. I think when you believe in your vision you can spend the extra hours, handle the huge pivots, and the learning curves aren't too onerous.
On my first tour someone in the group thought that John Hancock was an alcoholic superhero played by Will Smith. I quickly realized that some things I take for granted other people aren't even interested in. But I'm not trying to be a something for everyone operation. I want to be the best thing for some people.
So let's switch gears a bit and go into the The Revolutionary Story Tour story. Tell us more about the business.
I call what I do a "boutique adventure" which is to say a really great time for a really certain kind of person. The simplest thing to grasp is that instead of walking Boston geographically, for example, the Freedom Trail – starting at one end and following it to the other – I've re-routed us so you can follow the story of the American Revolution chronologically. The sightseeing is synched with and unfolds to the storytelling. There's a lot less emphasis on the facts and the dates and a lot more on the passions, personalities, and psychologies driving the events.
But of course it's deeper than that.
I have some background in tourism and with academic history so I had personally experienced pain points with both. But then because of that I was able to think of a way in which I could reciprocally use the one to strengthen the other.
With travel I've been able to visit about forty cities in twenty countries. At first it was awesome because everything is always new and different and new and different are always fun. But eventually it can become what I call celebrity or empty carb tourism. "Why is this building famous? Who cares, it's famous, let's move onto the next closest famous thing." It's fun but in the long run not very fulfilling. Then I got really good at researching and creating these elaborate itineraries and learning everything I wanted to learn but then when you try and do everything vacation becomes stressful and the whole point of vacation is to relax. So what I really wanted was an entirely relaxing way to do something incredibly fulfilling while making the most of my limited opportunity. Then I thought maybe other people would want that.
When it comes to professional history – almost exclusively limited to the University system – the incentives are a little weird. You're rewarded for publishing and in order to publish you specialize. So you have all these brilliant people churning out more and more specialized work but the downside is that as the subject matter gets more and more focused the audience that can follow it gets smaller and smaller. I wasn't interested in researching all the material to write another paper nobody would read in the hopes of carving out some niche just so I could call it my own. Then I thought maybe if instead I researched all the brilliant work already done, didn't make a big deal about myself, and just tried to synthesize it and share it in a fun way with people interested in America's founding, would people want that?
It took me about two weeks to arrange a route that would take you through the sights and locations of modern Boston. It took me about two years to read and research every syllabus and subject to figure out what actually happened here two hundred fifty years ago. But I'm really happy with it. I'm not there yet, but my goal isn't just to give a history tour about the American Revolution. I'm trying to revolutionize the way people learn history.
We don't do the thing where you pack as many people into as big a group as possible for as short a time as possible and then turn it over. We don't just walk past the sights we go inside them when they're important and skip them when they're tourist traps. I keep the groups small and include a beer and a cup of clam chowder and museum entry in the costs. We stop for coffee breaks. I don't price it low and then try and upsell you along the way or take you to visit stores I have a backend arrangement with. It takes as long as it takes to tell the story right. It's not built around what's easiest for me as a business owner it's built around what I always wanted as a tourist.
How do you think the industry will change over the next decade?
There are a TON of tour operators already in Boston. The talent level is high and I think the industry on the whole is strong and will continue to stay that way.
Airline prices should stay cheap. More companies will continue to relocate here. I don't specialize in international travel but I do think that will be the biggest growth opportunity. I think all people but especially the younger groups will continue to value unique experiences over large generic operations.
What were you like growing up?
I was on a date one time and inside of five minutes the girl looked across the table and said "Middle child, right? Classic middle child syndrome." I had never even heard of it before but when I went home (alone) and looked it up I was pretty much like…"yep." Nobody wants to be a cliché but she had me pegged. For the uninitiated, basically, my sister and brother were the first and the baby, respectively, on top of which both were wild childs so they monopolized all the parental attention. As a result, I ended up pretty self-sufficient and interior. You kind of live inside your own head. That's true of everybody to an extent but more so of me. At least that's what people tell introverts when they want to make them to feel special about not having as many friends. My siblings still make fun of me because I used to read the Encyclopedia. Not like a reference book, where you look something up when you want to find out more but like a novel from front to back. I think it would be sufficient to say I've always been a very curious person. The house we moved into when I was seven years old had a whole bunch of old history books left behind. I remember thinking they were so cool. Now I think back and the family moving out thought they weren't worth taking with them! But I was devouring these books from then on and have been ever since. I once read an article about Bill Belichick where his dad collected coaching books and he had been reading these books since before he could really remember. It was like that with books in general and history in particular. But I hate the concept of a history "buff" or "nerd" as if it's just a hobby on the same level as stamp collecting or comic books. I think history is one of the most interesting and vital disciplines in the world. It has all the drama of Hollywood, all the importance of politics, the elegance of artwork, and then of course the narrative is always contested so it has its own kind of competitive greatness. I played lots of different sports and still love them but in my world it's Tom Brady who is the football buff and Bill Belichick is a just a coaching nerd. I was the one that was supposed to stay home, get married early, have a bunch of kids and be completely happy about it. My sister and brother were the wild ones who couldn't wait to get out of the house and leave town so of course now they're the ones stuck with all the kids, houses, careers, and happiness and I'm the world traveling entrepreneur with a magazine interview. Most of my adult life is actually planned around revenging myself upon my siblings and everything is really starting to come together.
Pricing:
Contact Info: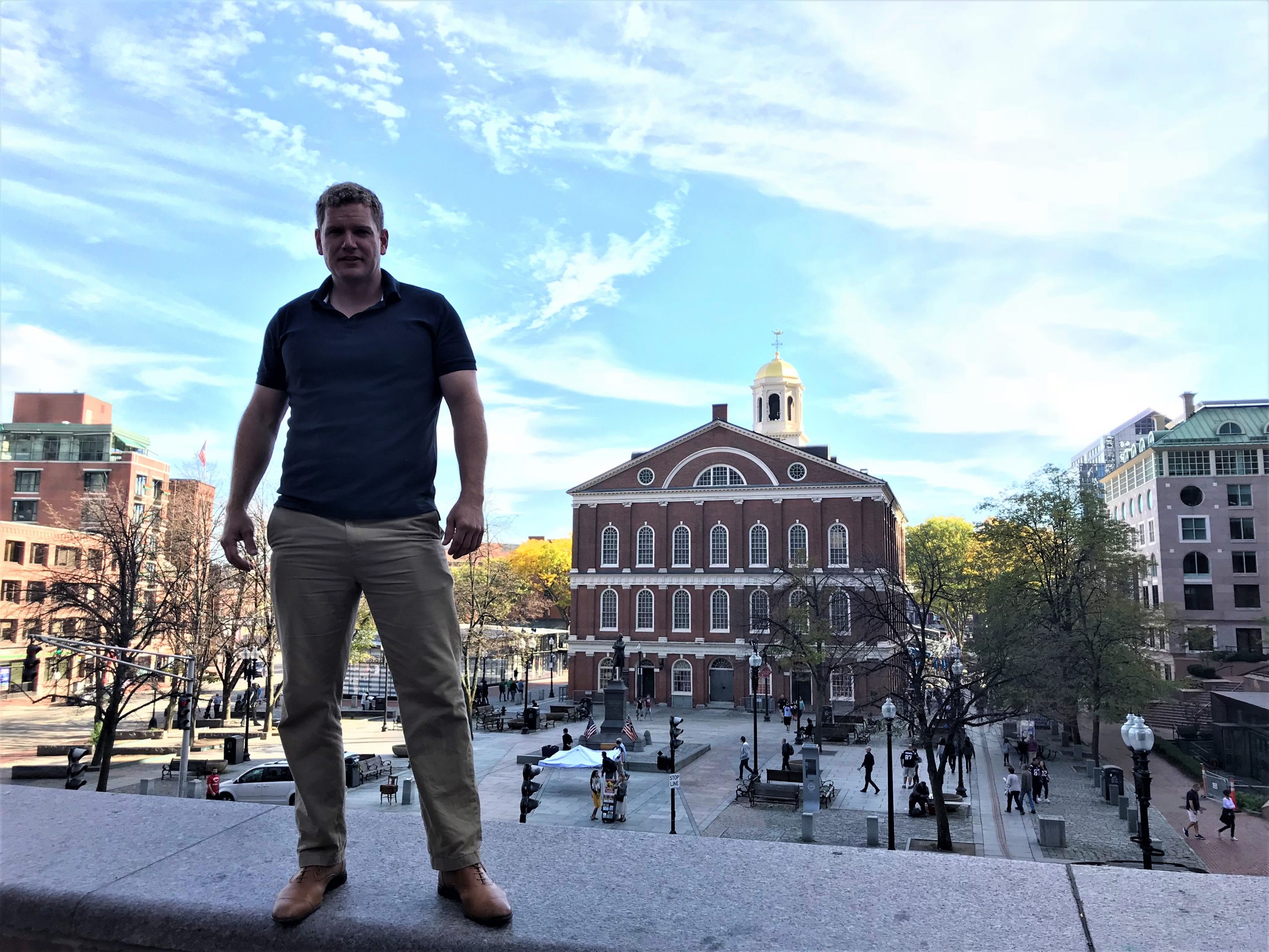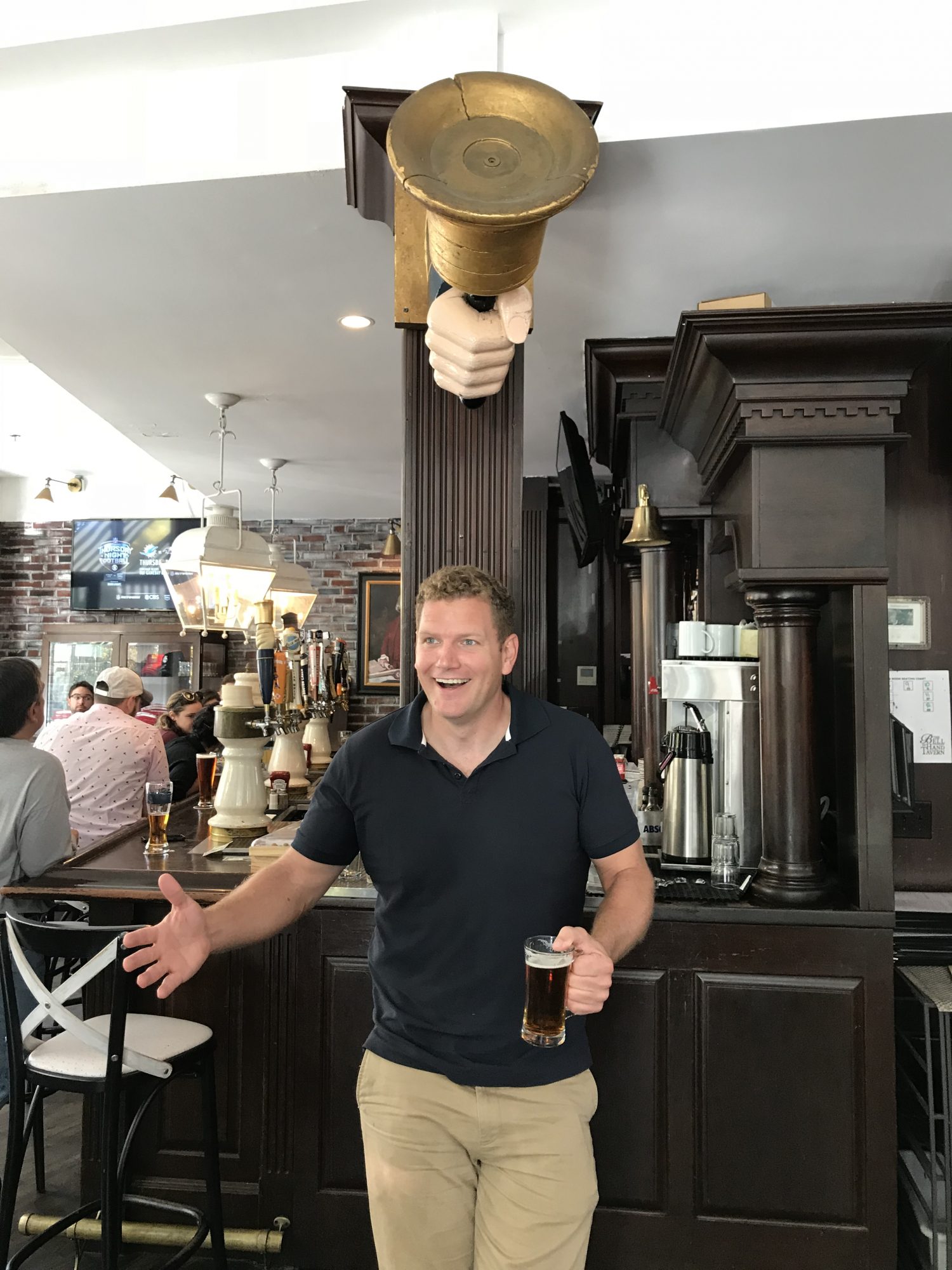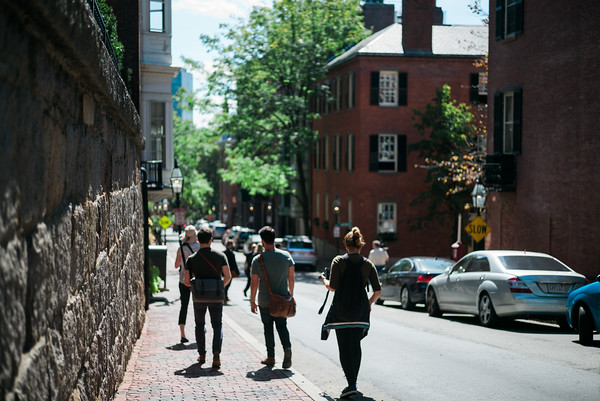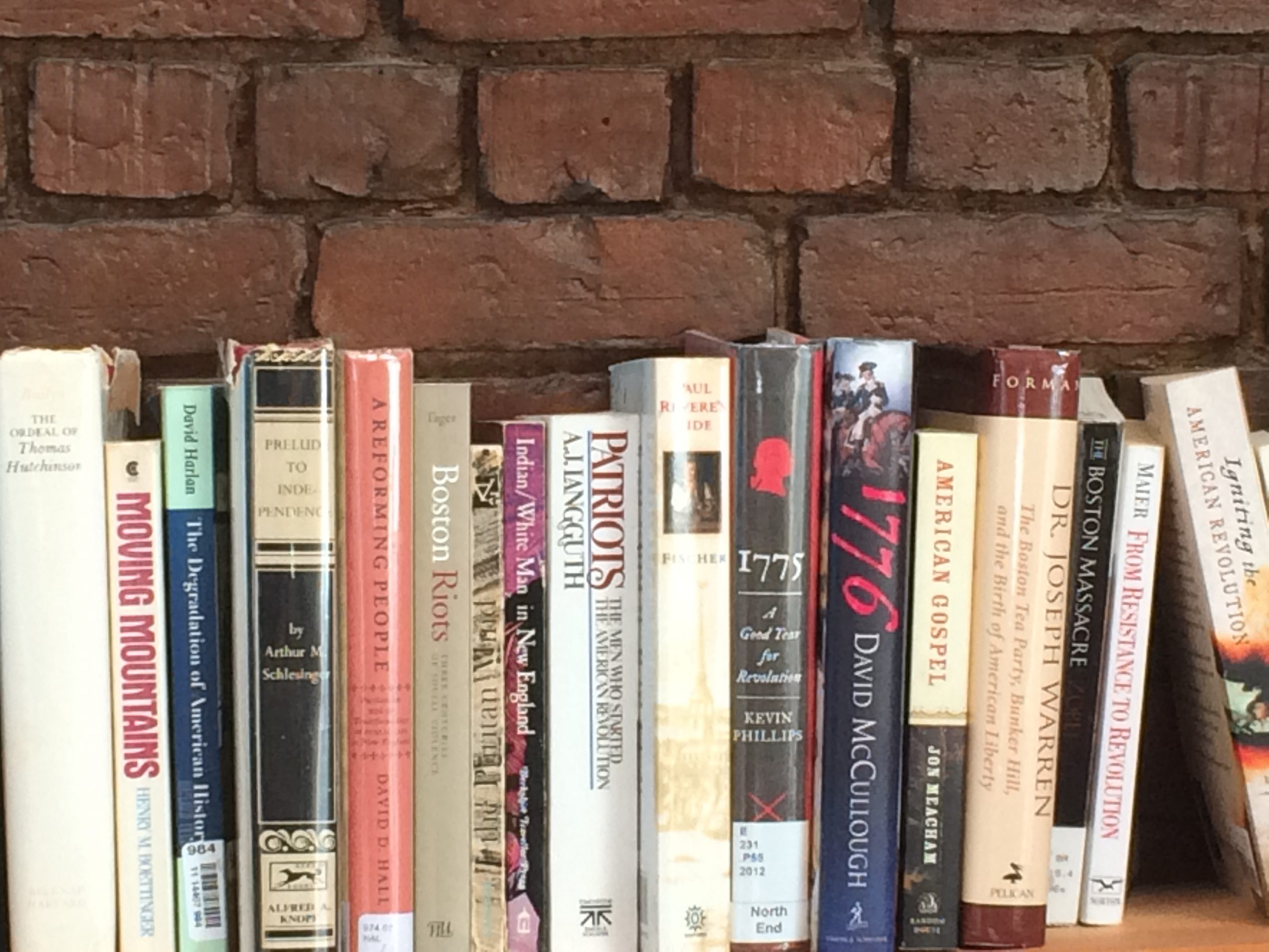 Image Credit:
Anthony Retournard
Getting in touch: BostonVoyager is built on recommendations from the community; it's how we uncover hidden gems, so if you know someone who deserves recognition please let us know here.