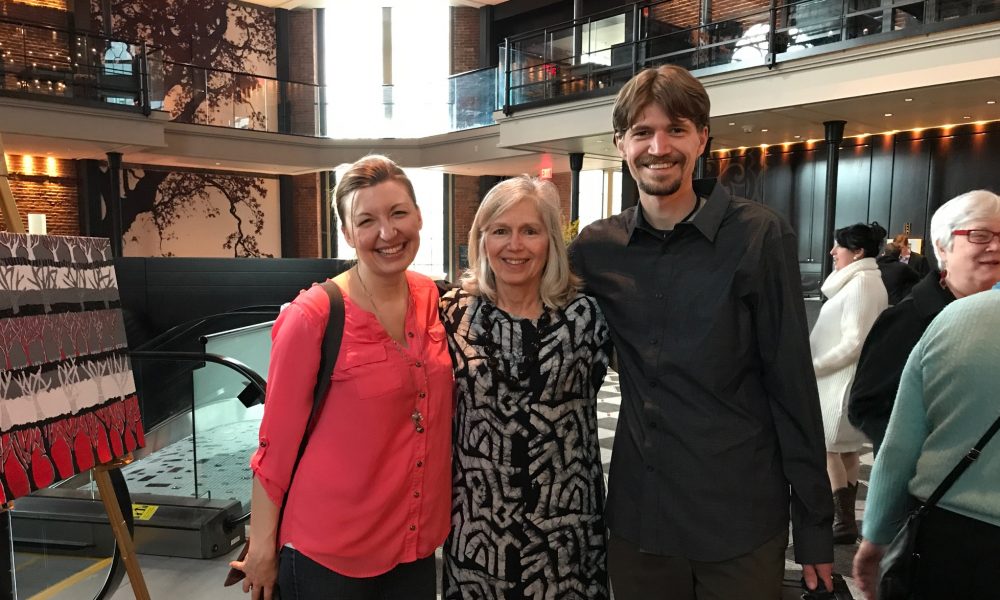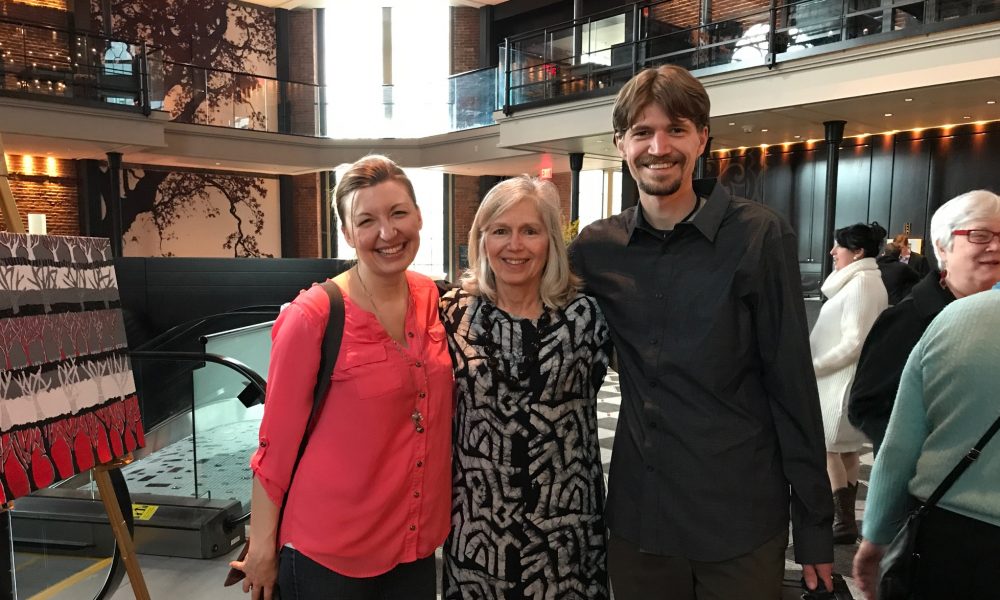 Today we'd like to introduce you to Gail Spilsbury.
Gail, let's start with your story. We'd love to hear how you got started and how the journey has been so far.
I've always been a writer, and my career to support my writing has been in publications, with art museums such as the Smithsonian and also at National Geographic Books. In 2004, I started my own arts and culture press Bergamot Books, which continues to offer full-service publishing to cultural institutions and private authors (bergamotbooks.com). Meanwhile, in the period 2004-11, I wrote two books on Washington, DC's cultural landscapes before turning full-time to my passion of fiction, whether stories, screenplays, or novels. Three of my scripts have been optioned, one in Croatia because based on a famous novel there, The Edge of Reason by Miroslav Krleza.
For pleasure, I write art-house film reviews, most of them linked to screenings at the Museum of Fine Arts, Boston. The reviews run in the Boston City Paper and are also archived on my blog: gailspilsbury.blogspot.com. In 2013, an Italian edition of my short stories about making olive oil in Rome's countryside came out, but only in Italian—Quartetto Sabino. In 2014, Green Writers Press of Vermont published my novel titled That Year in Boston, a love story with a publishing-house plot that takes the lover-editors to Brazil to find out the mafioso truth about one of their authors.
I was well into writing my next novel, Red Line, when I read a New York Times article about the burgeoning popularity of fiction podcasts. It was like lights went off in my head–I instantly knew Red Line was going to be a podcast. A long learning curve followed–wow, I had no idea what was involved–but day-by-day got educated, and after about eight months of twists, turns, and dead ends, I landed with a seriously professional team in Portland, Maine. From that moment on, the work flowed seamlessly. Our director/producer was the young and brilliant Fred Greenhalgh, and our actress Anna Gravel–whom everyone is now calling a genius because she managed 15 characters with different voices–produced such a compelling story that when I listen to it I have no idea I was the writer behind it. It is their talent that pulls me into the story. Red Line has 21 episodes and can be accessed via iTunes (RedLineBoston) or our website: redlinepodcast.com. I like what Fred said in an interview after the launch:
"I don't have hard numbers but podcasting is certainly a multi-hundreds of millions, if not billion-dollar industry by now. The Audio Fiction sliver of that pie is—maybe 10%?—but all the evidence I have suggests that podcast fiction is going to eclipse the more traditional formats that are there now, which fit into two major camps, "NPR style documentary" and "commercial-radio style talk shows" —not to say the two latter categories aren't great, but there is so much that fiction offers that isn't covered in the more established formats. Audible has dominated (basically owned) the audiobook space but more and more authors like the enterprising Gail Spilsbury are seeing how podcasting cuts through a lot of the 'noise' in the publishing industry and allows a direct connection with audience, which lead to other deals such as opportunities in the more traditional space, such as publishing or TV/film deals based on successful podcasts."
Red Line doesn't have NPR's famous name or reach—yet—but in just a couple of months since the launch we've had thousands of downloads. I fully believe, being a scriptwriter, that it has exceptional potential for a film or internet TV series. It's contemporary, with millennial characters, and has a lot of humor. The heroine, Pia LoMonte, tells you her story in the most passionate and heartfelt way. She makes you want to hear what happens next.
Pia loves Boston, has her heart set on living near the convenient Red Line, but from the start of her new job as an art teacher in a private suburban school, her new supervisor and boyfriend keep disrupting her life. It's fun, but it also shares truths about relationships and the politics of the workplace. Also, Pia's world is ours—she recognizes her generation's problem of climate change and world violence and chaos. It's also an intelligent story.
A big impetus for the Red Line title and theme was this particular subway line's importance to Boston dwellers. It runs through the heart of downtown and onto Cambridge's MIT and Harvard Square. I had read an article in the Beacon Hill Times that commuting access for work was just as important to millennial Bostonians as their love relationships. So, Pia has to ask herself if she's sticking it out with her problematic boyfriend Rod only because he can afford for them to live near the Red Line.
While Red Line makes its podcasting debut, I've started a new novel on a famous Boston journalist, Margaret Fuller. She died in a shipwreck off Fire Island in 1850 at age 40, returning from Italy. Few people, even in Boston, know who she was, and yet, she was one of Ralph Waldo Emerson's closest friends and participated in the first Italian Revolution for Independence in 1848–49. Europe's great thinkers and writers knew her, and she won more respect there than in her hometown. She was our first woman foreign correspondent, for New York's Herald Tribune, and wrote a famous feminist book at that time: Woman in the Nineteenth Century. I want to make her remembered not by scholars (who do remember her) but by the general public who know the names Emerson and Thoreau. Her life deserves this.
Great, so let's dig a little deeper into the story – has it been an easy path overall and if not, what were the challenges you've had to overcome?
The road wasn't smooth but it was fascinating. All learning takes work and patience and wrong turns, but if you love the work, it's all enjoyable, and I loved working on Red Line.
Finding the best way to make the podcast took months of wrong steps—setting up a recording studio in my closet and trying to record the episodes myself. (laugh) I worked with several actresses but each one found out they couldn't fit in the amount of work involved because of their day jobs. Months were lost. Once I found Anna Gravel and she put me in with Fred Greenhalgh we had a professional team.
Fred's few comments about my sample episodes completely changed the way I wrote the script. He's nothing short of amazing.
Alright – so let's talk business. Tell us about Red Line Boston—A Fiction Podcast – what should we know?
My work is creative and focused on the arts and cultural. I love Boston, its intellectual and educational energy. I'm a networker dedicated to colleagues—we help each other. Making Red Line was a collaborative, rewarding experience, as has been all the illustrated books I've edited or published. I care about my products and do the best I can with them.
Is there a characteristic or quality that you feel is essential to success?
Most important to my success has been the quality of my work and my collaborative work ethic. I respect others and their talent—there's enough to go around. We need everyone's gifts.
Contact Info:
Email: gailspilsbury@gmail.com
Youtube: 
Getting in touch: BostonVoyager is built on recommendations from the community; it's how we uncover hidden gems, so if you know someone who deserves recognition please let us know here.