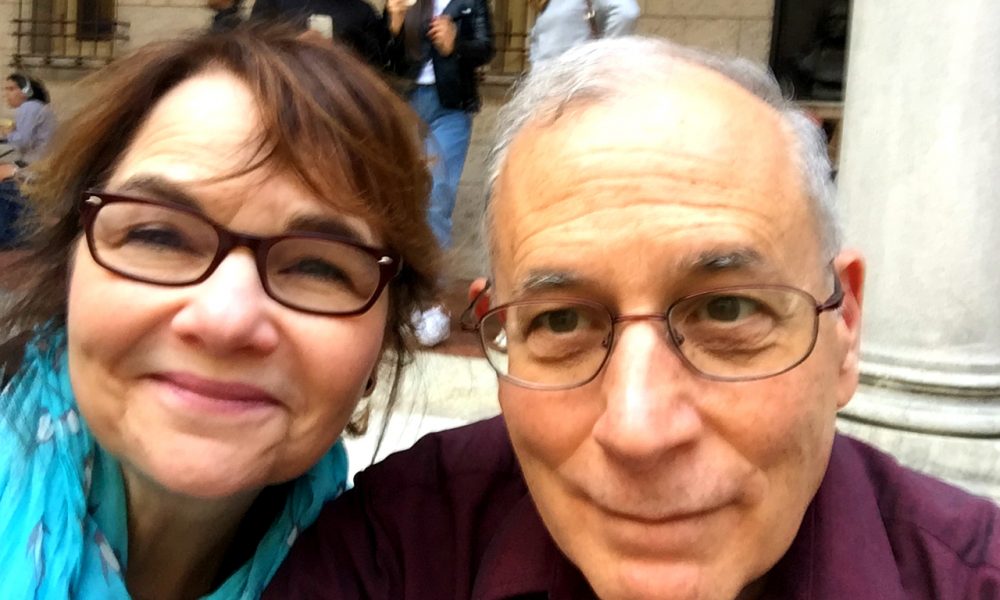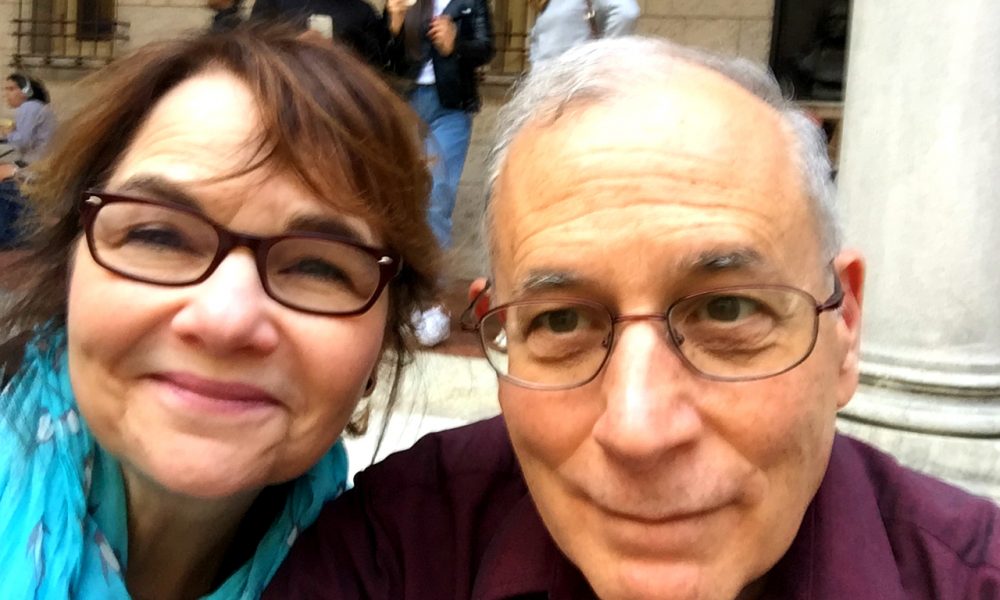 Today we'd like to introduce you to Randy Susan Meyers.
Thanks for sharing your story with us Randy Susan. So, let's start at the beginning and we can move on from there.
After years of working in jobs as disparate as bartending and being the assistant director for a batterer intervention program, in 2010, at the age of 57, St. Martin's Press published my first novel. Many questions arise when people hear this–many of which boil down to "how?"
How long did it take me to reach the goal of writing full time?
The answer? You got some time?
My published-too-young book: In my twenties, I co-wrote a nonfiction book (under my former—married—name, Randy Meyers Wolfson) Couples with Children. Co-author Virginia DeLuca and I, in our work with pregnant and post-partum women, saw that suddenly shaky marriages were of more concern than diapers. And we wanted to write. We bought How to Get Happily Published by Judith Applebaum, wrote a proposal and a sample chapter, sent it off and shortly thereafter had a contract. I won't go into the many mistakes we made after that (the only thing we did right was selling the book) but this 'easy' sell offered (extraordinarily) undeserved confidence.
Soon after, I got divorced. Now I was a single mother and talking about marriage and children seemed, um… embarrassing to say the least. And fiction was really my love. The nonfiction Couples with Children was left to languish.
In between raising kids, badly-chosen men, working in human services by day, and bartending by night, I co-wrote Novels 1 & 2 with Ginny: Two mysteries. Got an agent. We thought we had a series. Didn't sell books.
Moving on, still submerged in bad men and fantasy, still not applying myself to learning the deeper tenets of writing fiction, and skating on sheer want, I wrote Novel 3, which should have been titled: The Book That Helped Me Pretend I Wasn't Screwing Up, My Life by Mythologizing It.
No agent. No sale. No memory if I wrote a query. Probably not, because a friend insisted on sending it to his wife's cousin-the-writer, who called it… execrable? Deplorable? Tripe? He didn't soften the slam by deeming it poetic or lyrical. Because it wasn't.
Got depressed.
Had a drink or ten.
Thank goodness I had that inappropriate guy to lean on!
Fast forward: Sent kids through college. Lost bad guy/s. Found good one. Got serious about writing. Embarked on my homemade MFA and wrote my trilogy:
Novel 4:
Dove in. Joined a writer's group. Finished. Got an agent. As soon as she put it out for submission, I began writing:
Novel 5:
Showed it to said agent. She liked it so much that she replaced the now-limping and ten-times rejected # 4 (are you still with me) with newly minted # 5. And I began writing:
Novel 6:
Showed a bit to agent. She loved it. Said keep going! Meanwhile, she kept trotting out #5 to a few editors.
Then my agent turned more attention to representing a different genre and it seemed right for us to part ways. Leaving this agent was wrenching. The 'bird in the hand' theory pulled, but I felt a sweet spot with # 6 and felt that I needed the right person to represent it (aware many would find it dark.)
No hard feelings, a virtual handshake goodbye. Agent and I said goodbye.
Back out on the agent-hunting circuit, feeling like a confused divorcee. (Do I talk about the ex? Pretend it never happened?)
Six months later I signed with new (wonderful and current) agent. She read. She edited. I revised. She sold #6 to St. Martin's Press (The Murderer's Daughters) in 8 days.
How long did it take to sell my debut novel from when I began writing fiction?
20+ years
Six novels
Three agents
What I learned:
1) To take heart from positive words embedded in rejections and believe the good things they said about my writing. Believe when they said 'the work just wasn't for them.' To take their criticisms seriously and pay attention to ideas generously passed on. (Well, not the one that said, "She was so over domestic violence.)
2) To believe that writing, like any craft, requires honing, and not to beat myself up over unsold books. They weren't wasted time—they were my education. I doubt Georgia O'Keefe sold her first paintings. Or Grandma Moses, who I feared I might pass in 'firsts.'
3) To surround myself with supportive writer friends and take heart from their success (even when I felt green and evil.)
4) To learn when to fold them.
5) To know when to hold on.
6) To realize there is no such thing as a pre-met 'dream agent' any more than there is a pre-met 'dream husband.' The dream agent is the one who loves your book—because s/he'll make your dreams come true. You'll know them when you find them.
I held on through years of rejection, chanting the old joke:
How do you get to Carnegie Hall?
Practice, practice, practice.
Getting my craft to match my passion and thoughts took many years. I would never have said it back then, at my personal ground zero, but I'm happy that it worked out as it did. The Murderer's Daughters was the right book for me to debut with. Had I sold any previous novel, I don't think I would have ended up feeling as right as I did.
I think, like with a partner, when you have the right material, there's a magic click, and you fall in love—whether it takes six books or sixteen years on one book.
Since then, I've published three more novels (The Widow of Wall Street, The Comfort of Lies & Accidents of Marriage) and am about to deliver my fifth to Simon & Schuster. Working with a dream agent and dream editors.
Maybe that's how long it takes. As long as it takes to feel the click, and have someone else agree.
Ya gotta have heart. A little brains. And a little talent.
Alright – so let's talk business. Tell us about Randy Susan Meyers – what should we know?
I am proud of twice being chosen for the Massachusetts Center for the Book "Must Read Books".
Words written by other about my novels—the reviews—are what keep me going during the uber-solitary writing time.
"Full of deceit, scandal, and guilt, her novel expertly explores how rising to the top only to hit rock bottom affects a family. The consequences will leave readers reeling."
—Library Journal
"As this compelling story unfolds, you realize nothing is as uncomplicated as it seems."
—Associated Press
"When Phoebe and Jake Pierce meet as teenagers, she knows he's someone on the way up, and she wants to be there as he climbs the Wall Street ladder. He gets everything he ever wanted. When it turns out that Jake's success rests on a huge Ponzi scheme, Phoebe has to make an excruciating choice."
—New York Post 'Must Read Books'
"Since they met as teenagers, Phoebe has always believed in her husband Jake, even as he set out to create a financial dynasty. But then Phoebe learns of Jake's involvement in an elaborate Ponzi scheme and must question the life they've built. Caught in the middle, Phoebe must choose between unswerving loyalties or abandoning him and winning her children back over. A provocative tale of loyalty and morality, this novel will introduce you to the scandalous side of New York."
—Buzzfeed
"Randy Susan Meyers borrowed a real-life story for the building blocks of her fourth novel, "The Widow of Wall Street," which chronicles a couple's marriage as they amass great wealth and then lose it all when the husband is revealed to have committed financial fraud. . .  heartbreaking."
—The Boston Globe
"A ripped-from-the-headlines story about love, ambition, and forgiveness."
—Pop Sugar "Top Books 2017"
"An engaging and sharp reflection of the rapid changes in marital dynamics over the course of the 20th century, as well as a cautionary tale about the dangers and allure of ambition in the heyday of Wall Street."
—Publishers Weekly
When the blow falls, unforgiving eyes glare at Phoebe, who's assumed to be complicit and made a pariah. Though innocent of her husband's scheme, she'd brought him clients, and she experiences inner whippings of guilt, still loving but also hating Jake. Their children present the impossible choice: Dad or us. It's torture for everyone. Yet Meyers brings lively, intelligent observations to this wrenching situation.
—The Improper Bostonian
"Compelling. This is a great read…. An engrossing emotional journey."
—Kirkus Reviews
"Phoebe falls for Jake Pierce hard when they're still just teenagers: She seems to know even before he does that he'll go on to conquer a financial empire and rule the Wall Street scene. But the dirty secret behind Jake's success will eventually become the downfall of this couples' glittering life together. Think of The Widow of Wall Street as The Wolf of Wall Street — except told from the side of the wife, more scintillating, and a testament to the power of a woman's ability to survive it all — it's a must-read that will dazzle and repel you, in equal measure."
—Refinery 29
"When Phoebe's husband is arrested for pioneering a Wall Street Ponzi scheme, she is thrust into the media spotlight. Investors, investigators and her children all want to know what she knew and when. As her world crumbles around her, she is forced to reassess her life and find a new direction.
—The Jacksonville Journal-Courier
Accidents of Marriage:
"This novel's unsparing look at emotional abuse and its devastating consequences gives it gravity and bite, while a glimpse into a physically damaged mind both surprises and fascinates."
—PEOPLE
"Meyers puts a Boston family overwhelmed by a tragic accident under the literary microscope."
—Starred Kirkus Review
"A deft exploration of the borders of abuse and the aftermath of tragedy, the triumphs and disappointments of recovery, and the possibilities of faith and forgiveness."
—Star Tribune, Minneapolis
"A complex, captivating tale."—Boston Globe
"Unputdownable and unforgettable….It's one of the most memorable stories about a marriage I've ever read."—Liane Moriarty, Big Little Lies
"Meyers, whose background includes working with victims of domestic violence, skillfully examines how each character reacts to the intense pressure, some failing while others rise to the challenge." —Military Press
"Randy Susan Meyers is at her perceptive best as she first presents the harrowing realities of a marriage on the rocks and then rips it all apart in one calamitous moment."—Globe & Mail, CA
The Comfort of Lies
"Meyers writes a compelling family drama that invites her readers to examine the consequences of the lies we tell and the secrets we keep, under the pretense of protecting those we love."
—Boston Globe
"Meyers' writing is true, strong and pure. Her characters aren't perfect. If they were, who would want to read about them?"—Sulphur Springs News Telegram
"This meaningful novel is, at its heart, a multi-faceted love story. It's about how people do the wrong things for the right reasons and vice versa. This is the story of the ways that families—bonded by blood and by choice—can save or slay us.  With a vision that is generous, yet unsentimental, The Comfort of Lies is a testimony to the healing power of the truth."
—Tayari Jones, author of An American Marriage, Oprah Book Club Pick
"Meyers' women resonate as strong, complicated and conflicted, and the writing flows effortlessly… characters crackle with both intelligence and wit."—Kirkus Reviews
"Meyers has crafted an absorbing and layered drama that explores the complexities of infidelity, forgiveness, and family."—Booklist
"Meyers is able to have the reader conjure up different emotions from anger to sadness to happiness. It is a well-written and captivating story that intertwines infidelity, heartbreak, and sacrifice of the modern family."—Military Press
"Meyers creates psychologically complex protagonists by imbuing them with contradictions. This combination of positive and negative traits renders the characters all the more intriguing."
—Winnipeg Free Press
The Murderer's Daughters
"From the very first page and straight on until the last, the clear and distinctive voice of Randy Susan Meyers's will have you enraptured and wanting more–even though self- preservation may curl you into a ball to shield yourself from the painful circumstances of the two sisters. This is a heart- breaking and powerful novel." Massachusetts Center for the Book
"All too believable and heartbreaking." LA Times
"Unshakable truths at every turn." The Denver Post
"Dives fearlessly into a tense and emotional story of two sisters anchored to one irreversible act of domestic violence."—The Miami Herald
"Much like Janet Fitch's White Oleander or Jacquelyn Mitchard's The Deep End of the Ocean, her book takes readers on an emotional roller-coaster ride. Readers, get out your handkerchief and prepare to care." Library Journal Review
"A gut-wrenchingly powerful, emotional novel." Wichita Falls Time Record News
Is there a characteristic or quality that you feel is essential to success?
1) Listening to critical feedback.
2) Persisting.
3) Self-study.
4) Revising my novels until I felt they were ready for a reader's eyes.
Contact Info:
Website: randysusanmeyers.com
Email: randy@randysusanmeyers.com
Instagram: randysusanmeyersauthor
Twitter: randysusanmeyer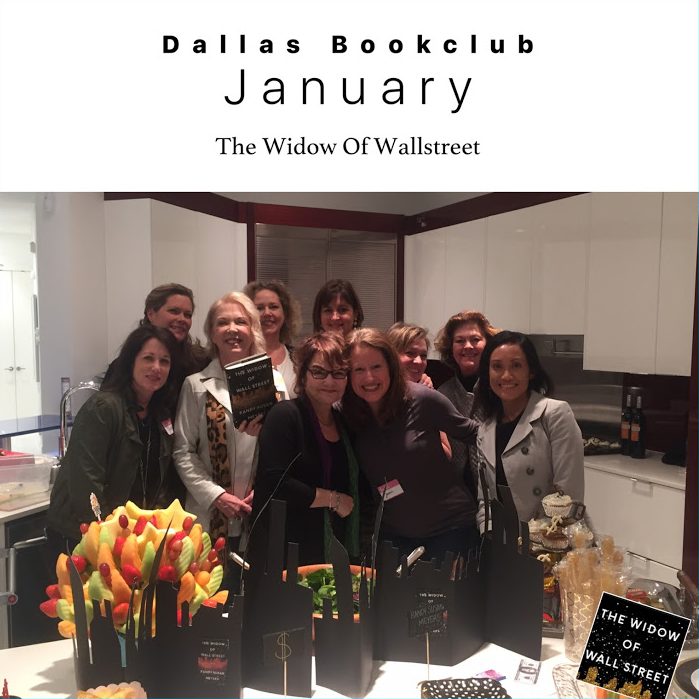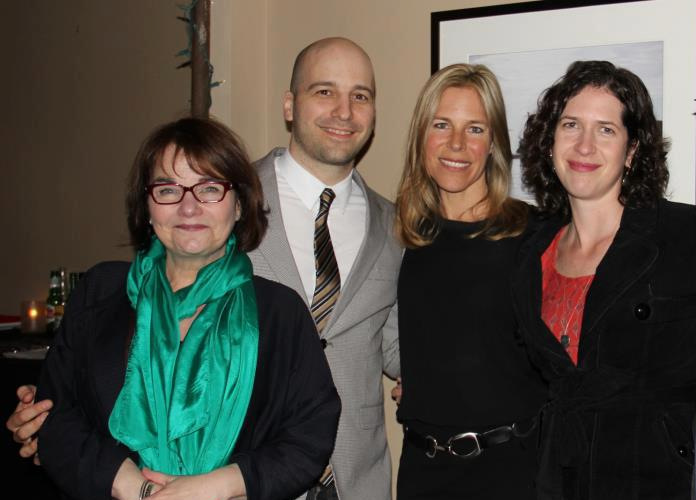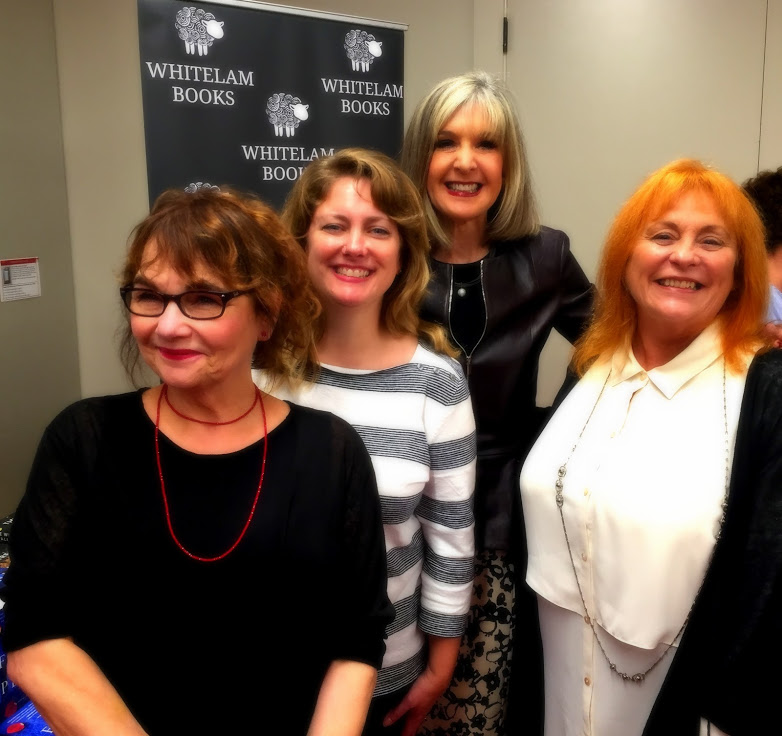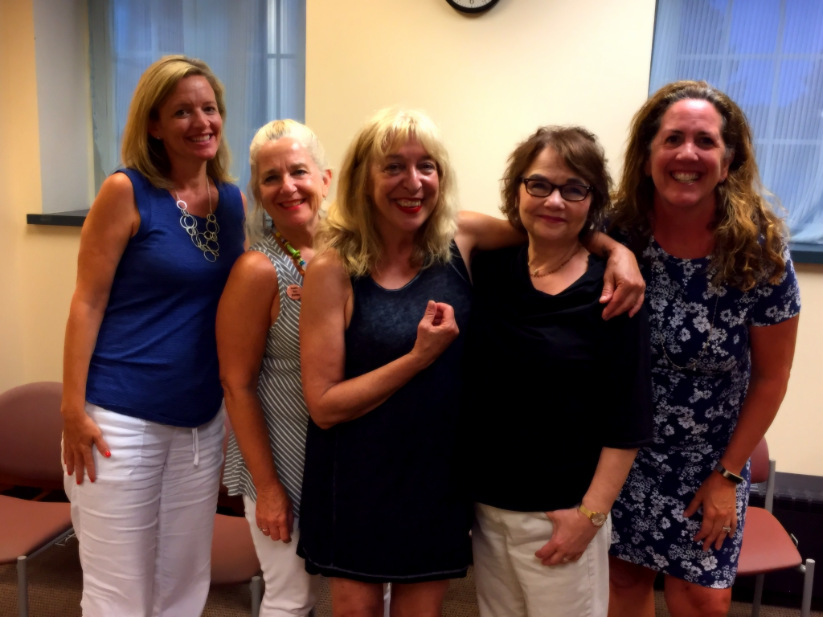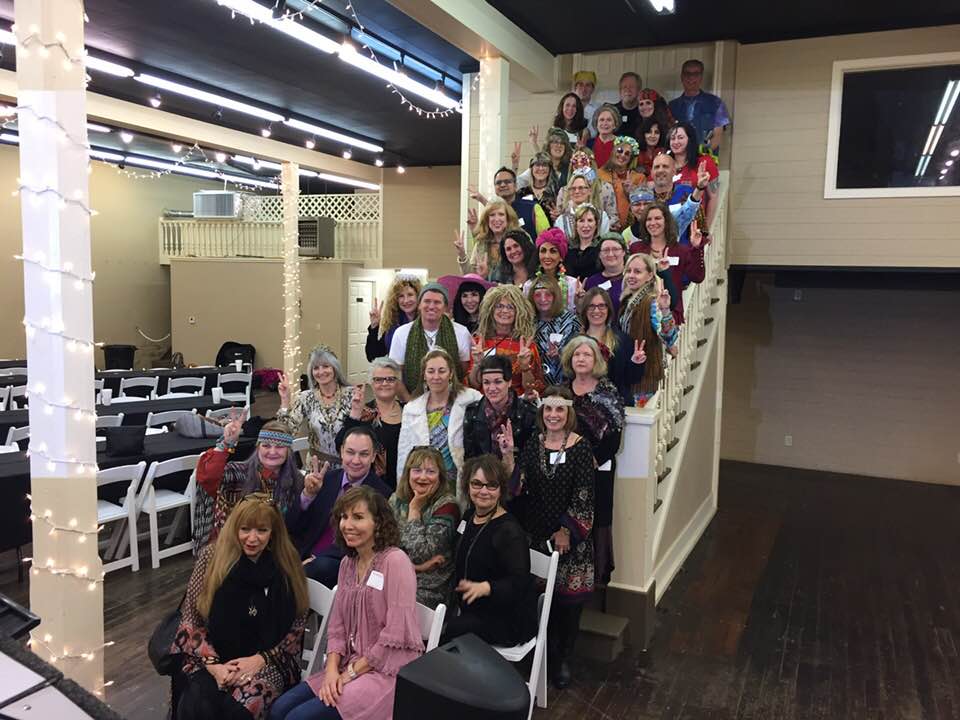 Getting in touch: BostonVoyager is built on recommendations from the community; it's how we uncover hidden gems, so if you know someone who deserves recognition please let us know here.