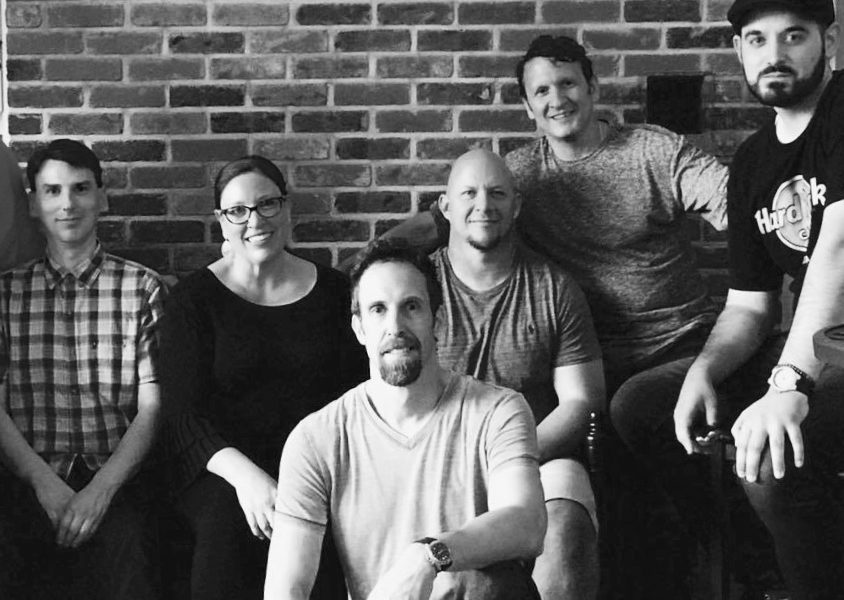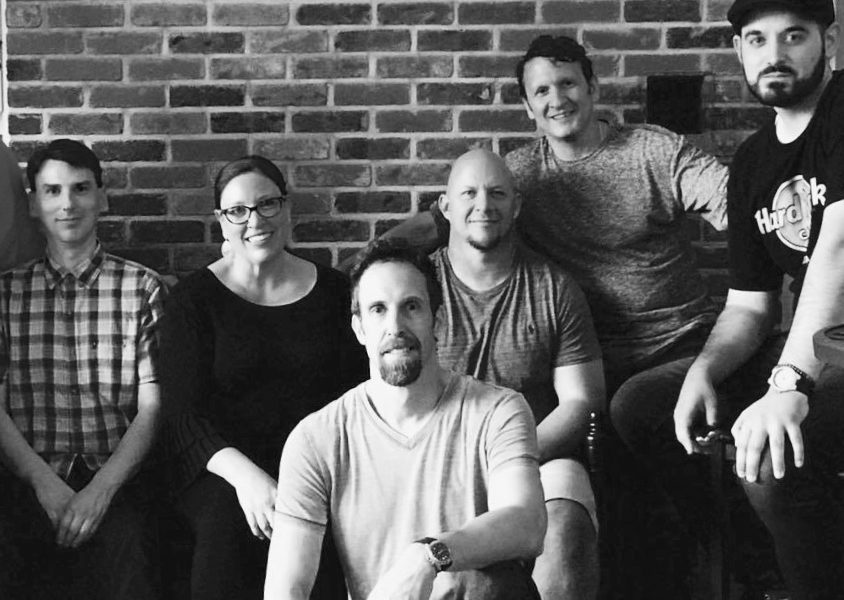 Today we'd like to introduce you to Paul Sticca.
Every artist has a unique story. Can you briefly walk us through yours?
First, thanks for taking the time to set up this interview and for promoting local artists. I'll "walk backwards" a bit – after a long career of writing, performing and recording my own music throughout New England, I recently began a new original music project, named AcousticcA (www.acousticca.com), which features four "local" singer-songwriters in a cohesive, full-band setting. I wanted to bring a new dynamic to live performances and felt that engaging a few additional local, and most excellent, singer-songwriters could be one way to do that.
To change things up, I started rehearsing and performing live with local singer-songwriters Dawn Lepere and Jeff Starns as a trio and something just "clicked." We were influenced by many of the same bands over the years and tend to write songs in a similar genre – Americana, aka a blend of roots, folk, rock and blues. Soon after, I brought in a few friends that I have been playing with for many years – Greg Laughran (Bass) and Joe Pietrocola (drums) – to see how adding a rhythm section would mesh with the trio. Fantastic right out of the gate. Bringing together the songwriting and allowing each person to add a little of their own flavor brought a whole new dynamic. Oh, and did I mention, this is a fully acoustic band? This has allowed the band to perform live in the most intimate setting – from a "tiny concert" at a farmhouse to a full-on, high-energy, crank up the volume, outdoor music festival type show.
From there, I asked an old friend and well-known singer-songwriter, Frank Manzi, to join the group, as his style and influences would truly compliment the band and his experience and influence could bring the band to the next level. Frank joined us and, again, it clicked big time! So, here we are with four songwriters, three of which are also singers and we have this awesome six-piece all acoustic band that can bring such a dynamic sound to live performance as well as having the high-quality songwriting to back it. This was very exciting for me and I immediately began to receive calls to get AcousticcA out there to begin performing.
Please tell us more about your focus as a creative professional.
Speaking for myself as one of four songwriters in the band, I started to take formal piano lessons (classical) at the age of four and after several years of learning "the basics" I started to become more interested in "how" these classical composers wrote this music and it amazed me that these composers wrote these pieces for many instruments. It is pretty amazing when you think about the complexity of some of their compositions and the simplicity of others.
As I continued classical piano training, I began to learn jazz improv on the piano, as well as other instruments (drums, percussion, experimenting with electric pianos, moog synths and even timpani drums in Junior High and High School). I started to experiment with writing music (not lyrics) around that time – mostly improvisational pieces. During my college years, a few friends who played a lot of music, mostly at house parties, wrote a ton of their own music (roots rock mostly) and I was amazed at how much they had written and worked out from an instrumentation perspective. I immediately wanted in and started to "support" their writing by adding piano/organ parts to their music and I began to write my own lyrics, progressions, etc. From there I started to learn guitar and began writing on both piano and guitar.
From a songwriting perspective, I always admired lyricists and always tended to lean toward those writers who covered materials on the darker end of the spectrum. When asked about "how" I write, I typically take what I refer to as first or second-hand experiences and try to my perspective on the situation at hand. I know I've "hit the mark" when a listener approaches me with their interpretation and it pretty much aligns with the intention of the song. In other instances, I've had listeners approach me with a totally different perspective and, on occasion, it has blown my mind! As long as I know that it was thought provoking, I feel pretty satisfied. Although there are some songs that I write simply for fun or because I found a great groove and wanted to add some "lighter" content to it.
Given everything that is going on in the world today, do you think the role of artists has changed? How do local, national or international events and issues affect your art?
I think that artists of all types are influenced by the events around them. Events can inspire or deflate an artist, which can both results in new ideas and pump new energy into that artist's passion or it can force an artist to take a step back and reflect on their work to reassess the direction that they are heading. But without change, I think any artist's work would become stagnant. Another reason why it is critical to try new things, meet new people, share ideas and then, act – Keep moving, create something, inspire someone.
How or where can people see you perform? How can people support your work?
I have been performing throughout New England for many years and continue to perform solo and with the full band AcousticcA, as well as my more "organic rock" band The ChickenYard. We always have dates on the calendar and are constantly adding new dates. We are currently beginning to book shows for the spring of 2019 and are looking forward too many outdoor events again during the summer of 2019. Our schedule can be found on our website www.acousticca.com.
Also, recorded tracks from my recently release "Paul Sticca – AcousticcA" can be found on iTunes, Spotify, Amazon and other streaming apps. The full band is in process of recording new material, which should be ready for release in the spring of 2019.
I would greatly appreciate the support of new listeners, so please check out our page. And thanks again to all of you who continue to come out to our live shows.
Contact Info: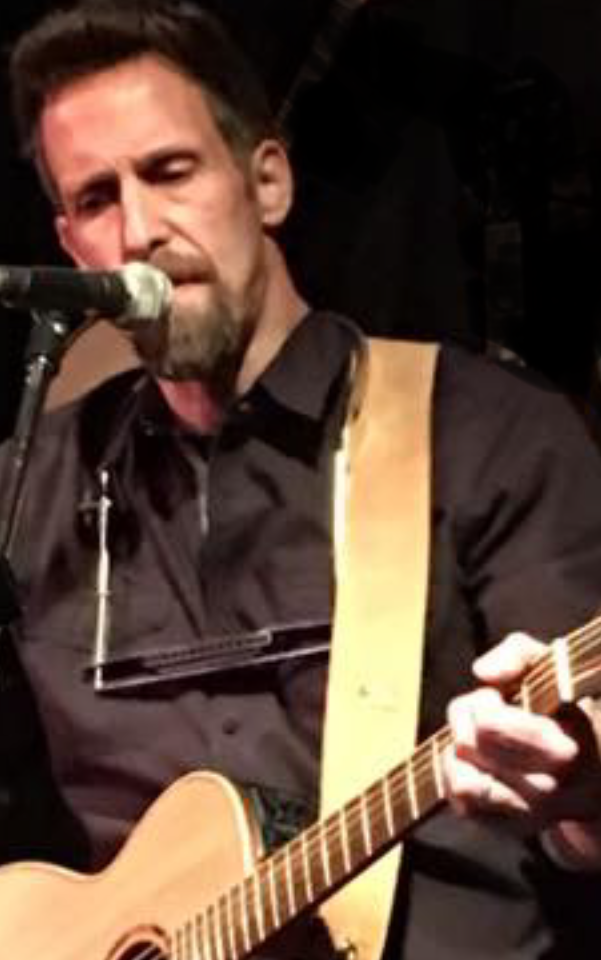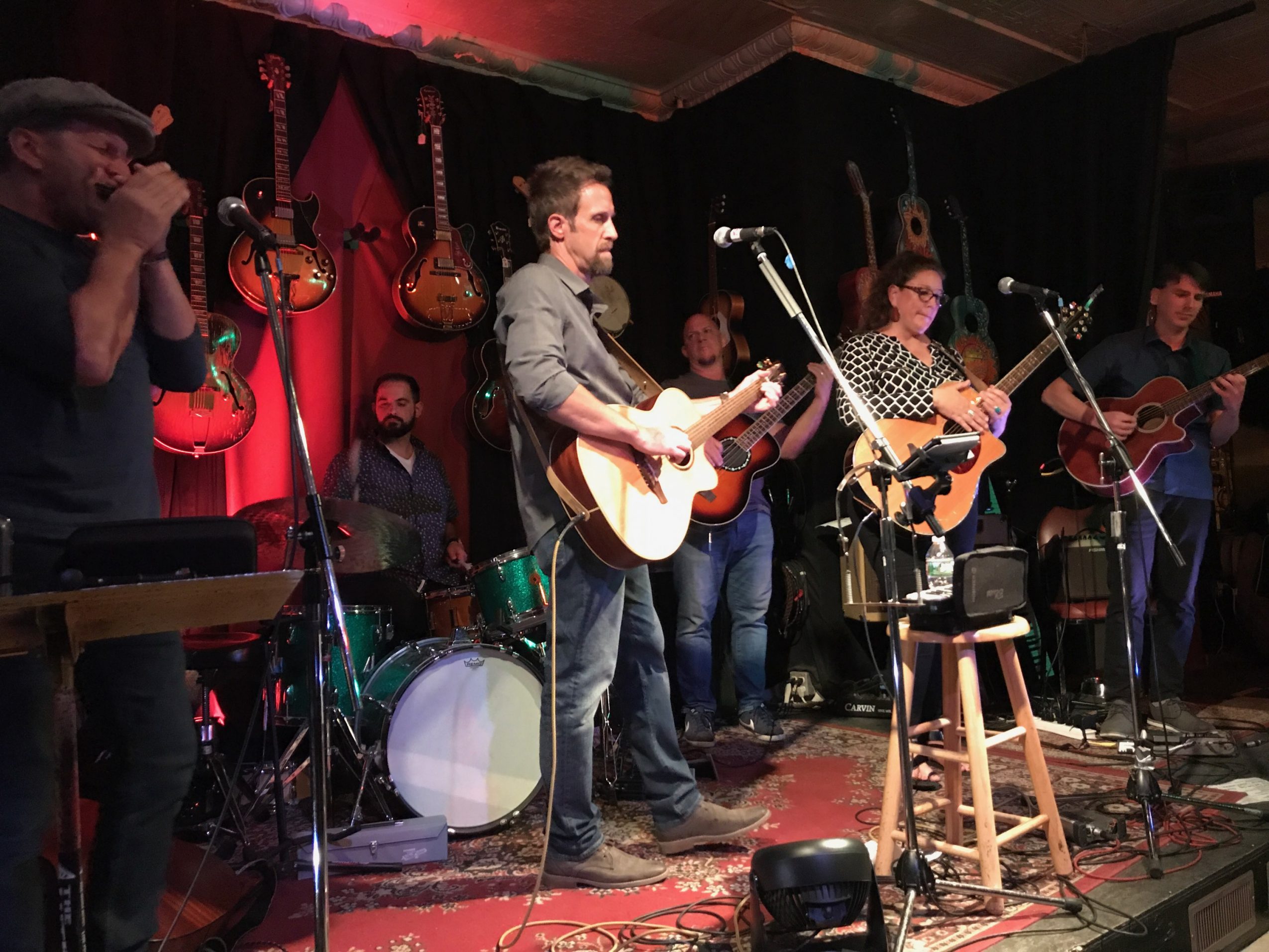 Image Credit:
Lisa Brecher
Getting in touch: BostonVoyager is built on recommendations from the community; it's how we uncover hidden gems, so if you know someone who deserves recognition please let us know here.