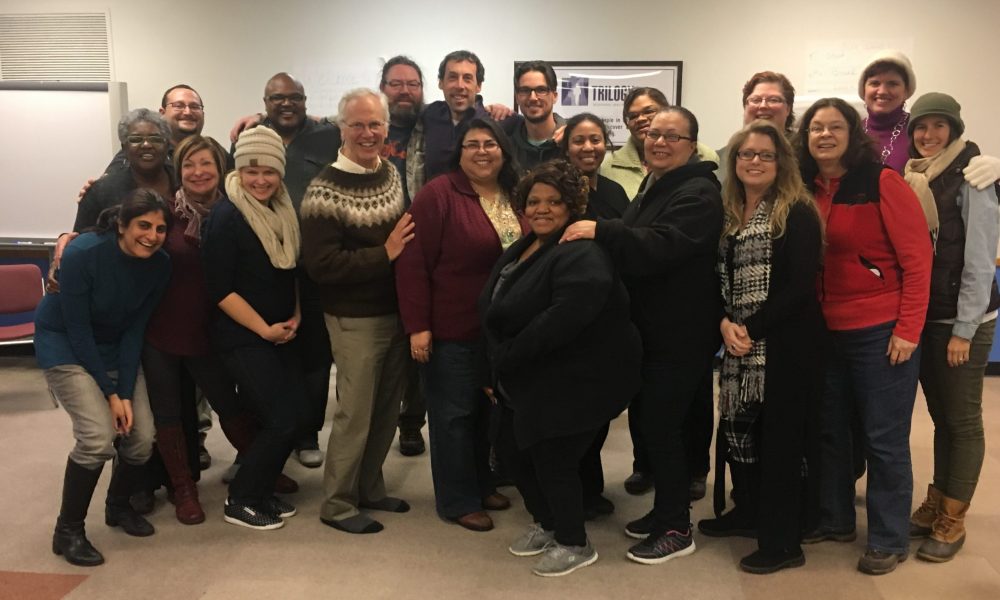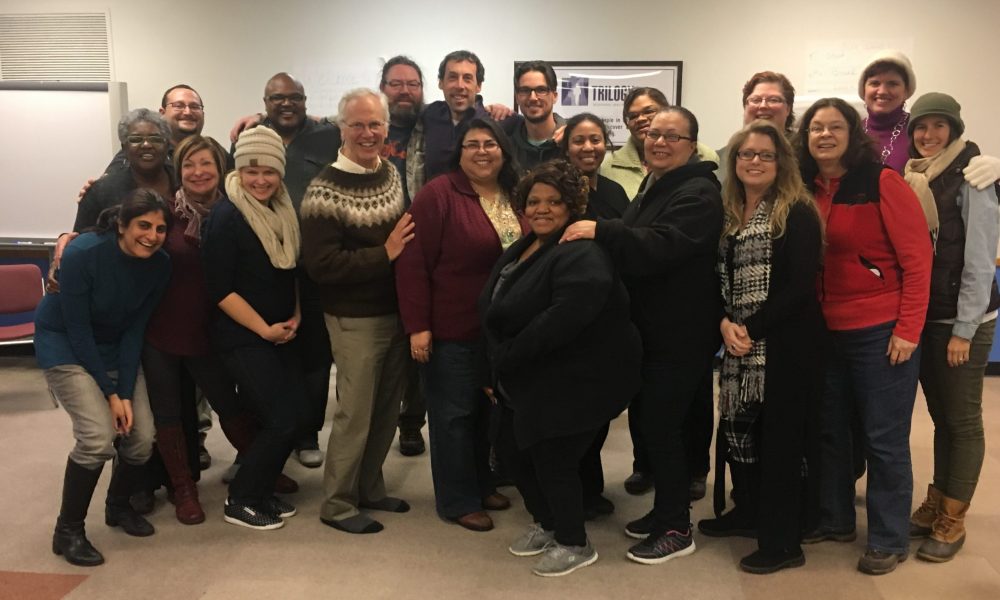 Today we'd like to introduce you to Oryx Cohen.
Oryx, let's start with your story. We'd love to hear how you got started and how the journey has been so far.
My parents met on a commune in the early 1970s, fell in love, got married, and then hitchhiked across the country. I was born on their travels in Philadelphia, PA in 1973 and given what I can only describe as a hippie name. They saw the name in a book about animals and really liked the name Oryx, which is a large African antelope with long straight horns. I would later find out that Oryx's are well known for two things: 1. They are the animal the unicorn is based on because they often lose a horn in battles with lions and 2. They are one of the few antelopes that can actually kill lions in a fight with their horns. They are lion-slayers.
After my parents traveling and hitchhiking days came to an end, and after my parents got divorced when I was very young, I ended up growing up a relatively happy kid in Eugene, Oregon until I ran in to a verbally abusive basketball coach in high school. The trauma of my parents divorcing and the abuse led to many years of struggling with confidence that culminated in me ending up in a psychiatric ward in Worcester, MA in 1999. I was 26.
I was going to graduate school at the time and little did I know that Massachusetts would end up being my permanent home. Seeing how people were treated in the psychiatric ward inspired me to want to work to make things better for future generations of people going through emotional distress. I focused my graduate studies on mental health policy, graduating with an MPA in 2002. I co-founded an organization with Will Hall led by and for people who were survivors of psychiatry called the Freedom Center in 2001 and am now the Chief Operating Officer of the National Empowerment Center. Together with filmmaker and Director PJ Moynihan, I co-produced an award-winning documentary called Healing Voices which was released in April of 2016.
It's hard to believe it's been almost two decades now of doing this work. It has been incredibly rewarding to see how many lives we have impacted and the amazing transformations and healing that we have been able to support, be a part of, and witness during this time.
Personally, I have gone through a transformative healing process myself during the past 20 years. It hasn't always been easy, but I can honestly say I am loving life. I feel truly blessed to have a supportive family, a wife who has stood by me the whole time, two amazing children, great neighbors and friends, and a whole community of people in the world who are working for healing and positive changes.
Has it been a smooth road?
No, not at all. I tend to view life as more of a roller coaster ride. My major struggles had to do with processing childhood trauma and to do that I ended up going through some altered or extreme states that some people in our society label as "psychosis" or "mental illness." I see what I went through as natural responses to a stressful environment. Because of this and our society's lack of understanding and alternatives, I've ended up in psychiatric wards three times in my life: 1999, 2002, and 2013. Each time I ended up on heavy duty psychiatric drugs and each time I have been able to successfully and safely withdraw from these drugs which I personally found debilitating. So no life has not always been easy, and at the same time, I wouldn't change a thing because these experiences ultimately have made me stronger and more connected with the universe and other people.
So, as you know, we're impressed with National Empowerment Center – tell our readers more, for example what you're most proud of as a company and what sets you apart from others.
The National Empowerment Center is one of three consumer/survivor run national technical assistance centers in mental health in the country. Co-founded by Dan Fisher and Judi Chamberlin, we are celebrating our 25th anniversary this year! In addition to the items listed below, we are currently spending a lot of our energy spreading a training we developed called Emotional CPR or eCPR. eCPR was developed by people who have gone through their own healing journeys and it teaches anybody how they can support someone else who is going through a crisis. I think we are most proud that despite a lot of changes and a challenging world around us, we have stayed true to our mission and "walk the talk." What sets us apart is that we are among only a few national organizations doing this type of work and who are really sticking to values like empowerment, self-determination, and intersectionality.
Our Mission
To carry a message of recovery, empowerment, hope and healing to people with lived experience with mental health issues, trauma, and and/or extreme states.
Purpose
As a consumer/survivor/expatient-run organization, we carry out our mission with authority, as each of us is living a personal journey of recovery and empowerment. We are convinced that recovery and empowerment are not the privilege of a few exceptional leaders, but rather are possible for each person with lived experience. Whether on the back ward of a state mental institution or working as an executive in a corporation, we want people who are mental health consumers/survivors/expatients to know there is a place to turn to in order to receive the information they might need in order to regain control over their lives and the resources that affect their lives. That place is the National Empowerment Center.
Training and Education
NEC staff speak at conferences, both large and small. We often give keynote addresses on topics such as recovery, empowerment, advocacy and self-help. Our workshops include the Hearing Voices Workshop (see the NEC store for details), as well as workshops focusing on trauma, women's issues in mental health, recovery strategies, alternative/complimentary services and re-visioning mental health systems on a recovery model. We receive dozens of requests every year to speak at conferences. We estimate that in 2004 through lecturing we were able to bring a message of recovery and empowerment, hope and healing, to 30,000 people.
Information and Referral
NEC has a toll-free information and referral line. You can reach us Monday through Friday, Eastern Standard Time, during regular work hours. A Spanish speaking information specialist is also available. We have a great deal of information about topics such as advance directives, shock treatment, schizophrenia, self-help groups and advocacy organizations in your area, meditation and self-help techniques, coping with depression, and more. If we don't have the information you need, we will work with you to find it. Give us a call!
Toll free: 800-POWER2U (800-769-3728)
Outside the U.S.: 978-685-1494
Local: 978-685-1494
Remember, we are not a crisis line and do not provide counseling over the phone. If you are in a crisis, we can refer you to help and supports in your area.
Networking
The NEC keeps updated lists of consumer-run organization and advocacy groups in all 50 states. We are also active in the cross-disability movement and can help you network with independent living centers and disability rights groups across the country.
Conference Planning
The National Empowerment Center is a National Technical Assistance Center funded, in part, by the Center for Mental Health Services (CMHS). In that capacity we coordinate and host the National Alternatives Conference on an every other year basis. The Alternatives Conference is a completely consumer/survivor/ex-patient run, national conference where hundreds of us come together to share ideas, network, and celebrate our movement. Check our website for detailed information about the Alternatives Conference.
The National Empowerment Center has also sponsored two Learning From Us Conferences. These conferences are unique because the entire faculty is comprised of psychiatric consumer/survivors/ex-patients who share their expertise with mental health professionals, educators and policy makers. If a state or region is interested in hosting a Learning From Us Conference, feel free to contact us at 1-800-POWER2U. To purchase audiotapes and videotapes of Learning From Us Conferences, see the NEC Store.
Publishing and Media
NEC staff are internationally recognized authors with many publications and books. Our papers are represented in professional journals, scholastic books, popular press and alternative publications. We feel that it is important to bring the perspective of consumer/survivors/ex-patients to a broad range of readers. See the NEC Store for a list of available publications.
NEC staff have also been featured in the media in an effort to break the myths surrounding mental illness. We have been featured on CNN, U.S.A. Today, The Boston Globe, National Public Radio and many talk and radio shows in the U.S., Europe, Canada, Australia, New Zealand and Israel.
Policy Issues
NEC feels that it is imperative for consumer/survivor/ex-patient views to be represented at the table where policy decisions are made. At every opportunity NEC staff meet with policy makers: at the White House, in Congress, in federal agencies such as HUD, the Social Security Administration, HCFA, the Joint Commission on Hospital Accreditation, and The President's Commission on Disability, and at the regional and local level with organizations such as HMO's and state divisions of mental health programs.
Representation on National Boards
NEC staff participate on many national boards and committees. We are committed to ensuring that the voice of consumer/survivors/ex-patients are heard at all levels of decision making. For example, we have been on the boards of the National Association for Rights, Protection and Advocacy (NARPA) and the United States Psychiatric Rehabilitation Association (USPRA).
NEC's Executive Director Dan Fisher served on the White House New Freedom Commission on Mental Health. Dan saw his role as giving voice to the millions of mental health consumers, survivors, and ex-patients who are often without a voice. Dan's participation was pivotal in assuring that the Commission Report included the vision of creating a future when everyone with a mental illness will recover. He continues to be involved in the implementation of the Commission report.
Research
NEC staff has conducted qualitative research on how people recover from mental illness. We also participate in research projects as consultants and as research subjects. In addition, we have participated on boards and committees to review research proposals and to advocate for research projects that are important to consumers/survivors/ex-patients.
Development of Educational Resources
NEC seeks to carry a message of hope and healing, recovery and empowerment, to professionals as well as consumers/survivors/ex-patients. Thus the development of learning tools and educational resources is an ongoing part of our work. Towards this end we have developed educational resources such as video-trainings on consumers working as providers and working with people who appear unmotivated. We have developed technical assistance booklets on topics such as removing barriers to successful participation of consumers/survivors/ex-patients on boards and committees. We have developed curriculum such as the Hearing Voices Workshop that allow professionals to experience what it is like to hear distressing voices while having to engage in various tasks. See our articles and the NEC Store for more information about these and other resources for professionals.
Development of Self-Help Resources
NEC understands that self-help and mutual support are the cornerstones of consumer-run services. Learning to help ourselves and to reach out to others is an important part of the recovery and empowerment process. Thus the development of self-help resources is an ongoing part of our work. We have developed booklets on the recovery process and techniques for coping with distressing voices. Our articles are filled with suggestions for self-help including gaining access to personal care attendants, the use of service dogs, where to turn for help if you have tardive dyskinesia or dystonia, and how to regain your power during medication appointments with your psychiatrist. Check our Articles and the NEC Store for more information about our self-help resources.
Let's touch on your thoughts about our city – what do you like the most and least?
I like that the city is progressive in lots of ways including recently standing up to bigotry and hate last month in a big way. It's a walkable, beautiful city, with lots of great culture and people. What I like least is driving in Boston 🙂 Also it is a big city with big city problems such as lack of affordable housing and people being too busy to really connect with each other.
Contact Info:
Getting in touch: BostonVoyager is built on recommendations from the community; it's how we uncover hidden gems, so if you know someone who deserves recognition please let us know here.