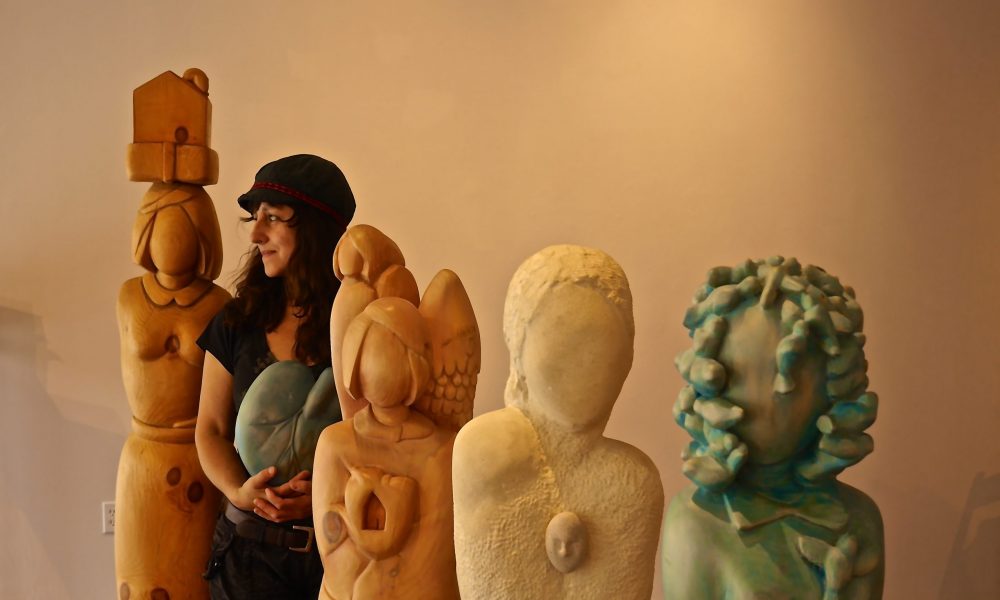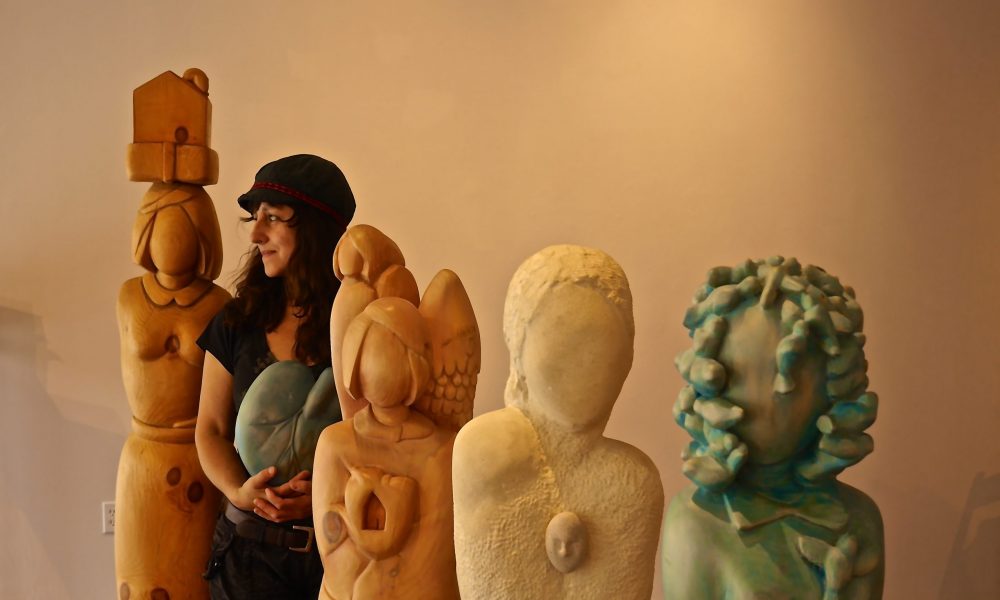 Today we'd like to introduce you to Nora Valdez.
Every artist has a unique story. Can you briefly walk us through yours?
I'm originally from Argentina, Mercedes San Luis, now I'm a USA citizen. I have been working and exhibiting since 1977. In 1982 I graduated from the College of Fine Arts (Mercedes San Luis, Argentina) with the title of Professor of Fine Arts. During this time, I showed my work throughout Argentina, winning prizes and critical acclaim.
In 1984 I moved to Brazil with a scholarship in printmaking and later that year I moved to Europe with a scholarship in painting to Perugia Italy where I further developed and exhibited my work. In 1985 I moved to Zaragoza, Spain where I started working in marble at the "Matadero," a sculptors' studio funded by the city of Zaragoza to create public monuments for the city.
In 1986 I moved to the USA to Boston Ma, where I started showing my work and where I worked with the community. I moved to Austin, Texas in 1997, giving classes at the Elisabeth Ney Sculpture Conservatory and the Austin Museum of Art. In 1999 I moved to Jekyll Island, GA where I began developing work involved with the environment.
In 2000 I moved back to New England to Western Massachusetts where I directed and created numerous public art projects and sculptural installations including the Manhan Rail Trail mural in Easthampton and an installation for Amnesty International in Japan.
In 2004 I returned to Boston MA. I was invited to carve in numerous International sculpture symposiums in Brookline, NH in 2004. In 2005 in Quebec, Canada my work won 1st prize. I also participated in Murnau, Germany and the Island of Thassos, Greece. In 2006 I received the New England Foundation for the Arts grant to create a sculpture garden at the Boston Day and Evening Academy. I have participated in an annual cultural exchange with Ayacucho, Peru from 2006 to 2011. In 2007 I took part in a Symposium in Brussels. In 2008 I was invited to China to create a sculpture at SIAS International University. In 2009 I was the Guest artist for Stonefest, Seattle, WA. In 2010 I participated two International Marble Symposiums, one in Vermont and one in Peru and in 2011 one in Peru and one in Argentina. In 2012 I was invited to the international Sculpture Symposium in Hong Kong. In 2013 I completed a monumental sculpture in Argentina and received an NEA grant to do a Public Art piece in Fitchburg, MA. In 2014 I curated and exhibited an international show at the Qorikancha (the temple of the sun) in Cusco, Peru. In 2015. My work INSIDE HOME was installed at The Art Complex Museum in Duxbury, MA in their permanent collection. In 2016 I received an NEFA grant for my project IMMIGRATION NATION. In 2017 I got an MCC Fellowship grant in Boston MA. 2018 was the 10th anniversary of a program I direct: the Stone Bench at The Carving Studio and Sculpture Center in West Rutland Vermont.
For me Art has no walls, no borders, no country. I travel to where I can continue to work and serve the community. Art is a universal language that empowers and shapes communities.
Please tell us about your art.
I'm a sculptor working mainly with stone and somewhat in wood. I used to be a painter, but I start with stone in 1985. I worked by hand (chisels and hammer) for 16 years. Now I also use diamond wheels and some pneumatic tools to work on large pieces. In 1986 I moved to the USA and I have been living primarily in Boston, Massachusetts where I have my main studio.
For the past 25 years I have concentrated on public art and monumental sculptures, participating in numerous International Stone Symposiums around the world, working in different hard stones, like granite, marble, and Indiana Limestone.
Carving for me is life, the feeling and comfort I get when I carve is something I can't explain. When I finish and accomplish with my hands what I have in my brain I feel complete, the satisfaction of working in stone is so full for me that life is good as long as I keep carving.
My work has been exhibited and installed in permanent public spaces in Europe, Asia, North and South America, and many states in the USA.
I use sculpture and installations to create images that reflect on the nature of change, the life of the individual, and the forces that buffet our souls. For the past years my work has focused on the nature of home and the immigrant experience, recreating in my art the hard road of those caught within alien systems seeking the rootedness of home. I sculpt the human figure and related objects in symbolic narratives, often informed by my dreams or my own experiences. My thematic concerns are also reflected in my involvement with the community, doing public art projects and giving workshops at a variety of urban institutions. For me Art is a way to explore issues of human rights and to have a direct and profound effect on them.
My work has received many awards and has been funded nationally and internationally. Since 2006 I have been an Advisor and Professor at the Carving Studio and Sculpture Center in VT where I also have a studio for monumental work. Since 2012 I have been a member of the Boston Sculptors Gallery.
What do you think about conditions for artists today? Has life became easier or harder for artists in recent years? What can cities like ours do to encourage and help art and artists thrive?
On the one hand, I think the conditions for artists have improved because the internet and social media have made information so much more available. Artists can post their work quickly and be in control of their profiles. The internet has also made it easier to find grants and calls for entries and commissions that are not just local, but international in scope. All of these provide new stages to develop new audiences. In my experience I am seeing more programs in art schools and community based organizations that help young artists to navigate a career in art.
On the other hand, the struggle to earn a living income just through art, as I have been able to do, is very difficult. Most artists have other jobs to support their art. I'm grateful for the art grants that are offered through NEFA, Massachusetts Cultural Council, The Barr Foundation, and the NEA to mention a few. Without that support it would be very difficult to be an artist.
What can cities like Boston do to support artists?
They could begin, as other cities have, especially in the current local building boom, a program that sets aside a percentage of new buildings' budgets for public art. In a highly expensive housing market such as Boston's, artists should have subsidized live/work spaces. New housing should set aside spaces for artists and cultural activity.
As artists are generally the ones that move to "undesirable" neighborhoods because of the need for affordable space, we make neighborhoods vibrant, and fashionable. The gentrification that follows pushes the artists away again and again. Most artists cannot afford the down payments to invest financially in neighborhoods, so there should be a program to help artists buy buildings. This would also contribute to stability in the "new" neighborhoods. We should have the respect we deserve as artists who contribute so much to enrich communities. Artist would greatly benefit from housing stability. It's too hard to have to struggle with the constant threat of having to move.
How or where can people see your work? How can people support your work?
People can see my work at Boston Sculptors Gallery. I'm a member and show there periodically. My work can also be seen at Urbano Project in Jamaica Plain and right now I'm an Artist in Residency at The Eliot School in Jamaica Plain. I'm having an opening at the Annex of The Eliot School on the 25th of August from 2-4pm and in November I'll be showing work at Galatea Fine Art Gallery from Oct 31 to December 2. I will be giving an artist's talk at the Galatea Gallery on Saturday November 4th at 3pm. I have work in permanent collections around Boston: "Stone Garden," 3 monumental sculptures with benches, at the Boston Day and Evening Academy in Roxbury; Public Art work at the Art Complex Museum in Duxbury; " Inside Home" a six foot tower of immigrants crammed under a limestone roof, at the Public Library in Duxbury; and three stone benches and a memorial sculpture for their Reading Garden entrance; "The Immigrant" in downtown Fitchburg a 7" tall stone sculpture, "still waiting" at Boston Harbor in East Boston. I also have public art works in Vermont where I direct The Bench Project with the Carving Studio and Sculpture Center. In this project I work with students to create benches that are placed in cities throughout Vermont; we have placed 10 already. I also have public art sculptures placed in Europe, Asia, and South and North America. Check for more details at www.noravaldez.com, on the Nora Valdez Facebook pages or Nora Valdez Art in Instagram.
Like any artist, I am supported by the purchase of individual works of art and through commissions from individuals, museums, libraries and corporations. People can also support my work by sharing posts about my work and events on social media. I have been featured in numerous art magazines and newspapers and welcome all opportunities to showcase my work. I'm so grateful to organizations such as NEFA, Massachusetts Cultural Council, and The National Endowment for the Arts for their continued support of artists and my work in particular.
Contact Info: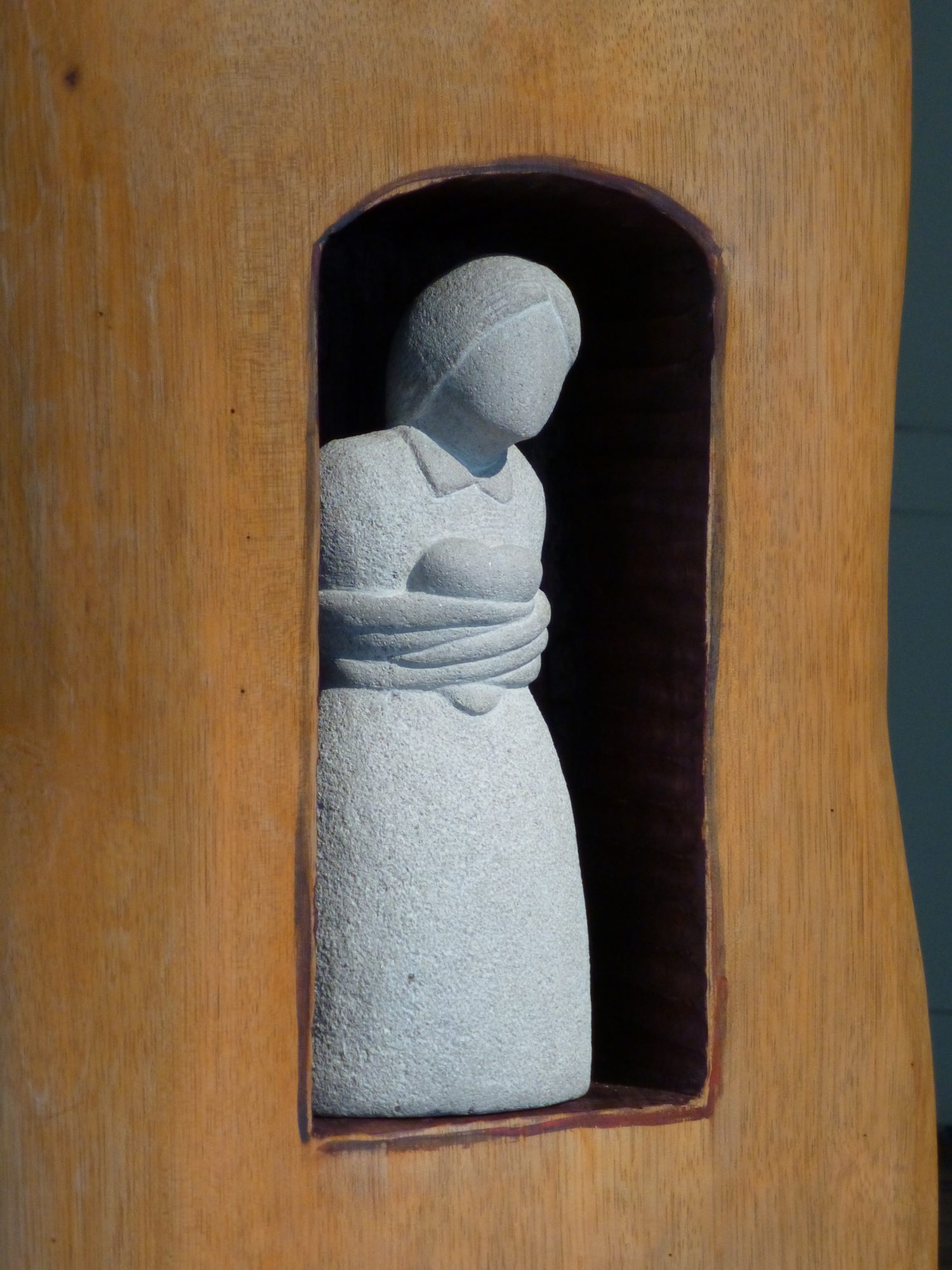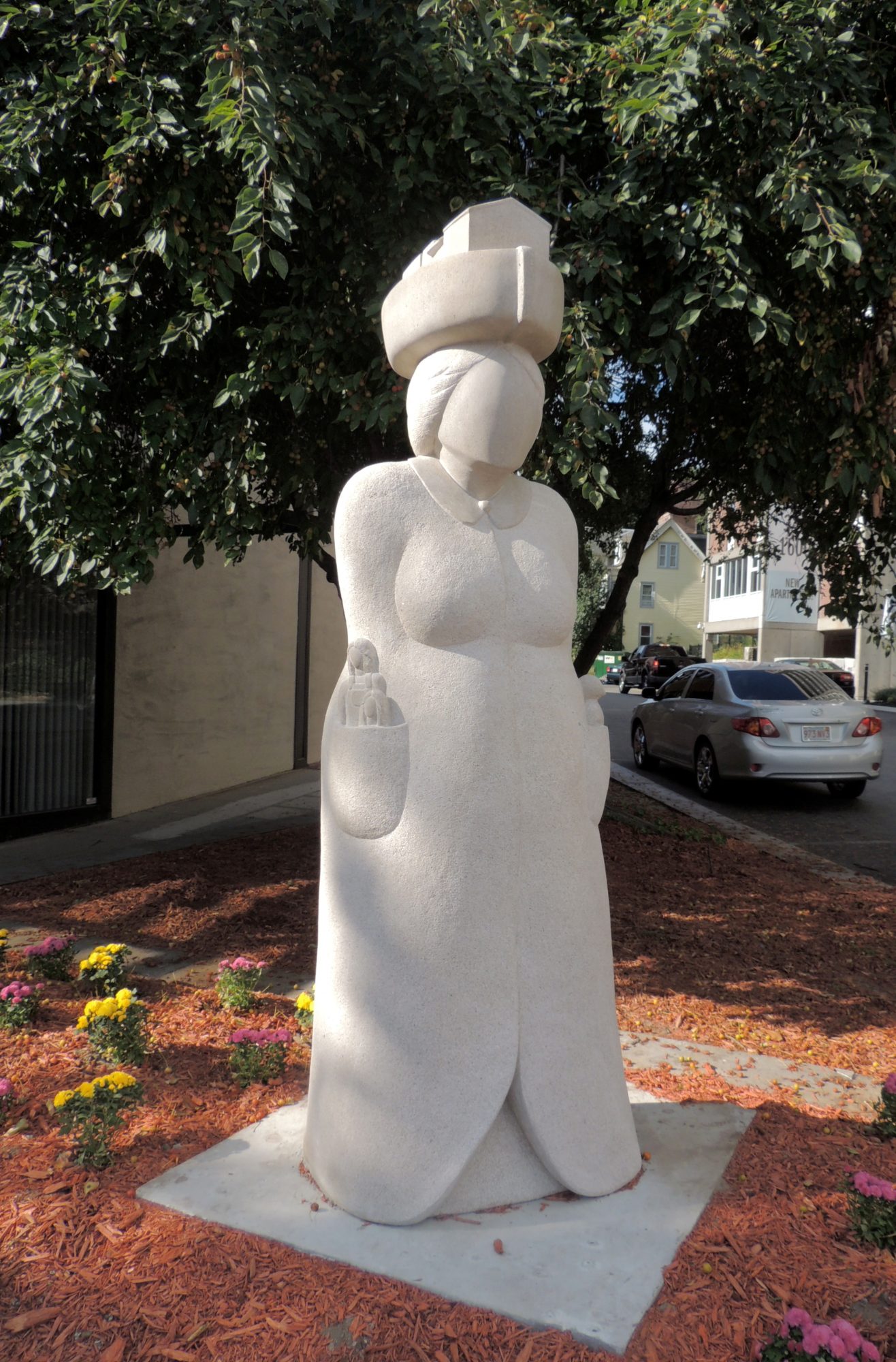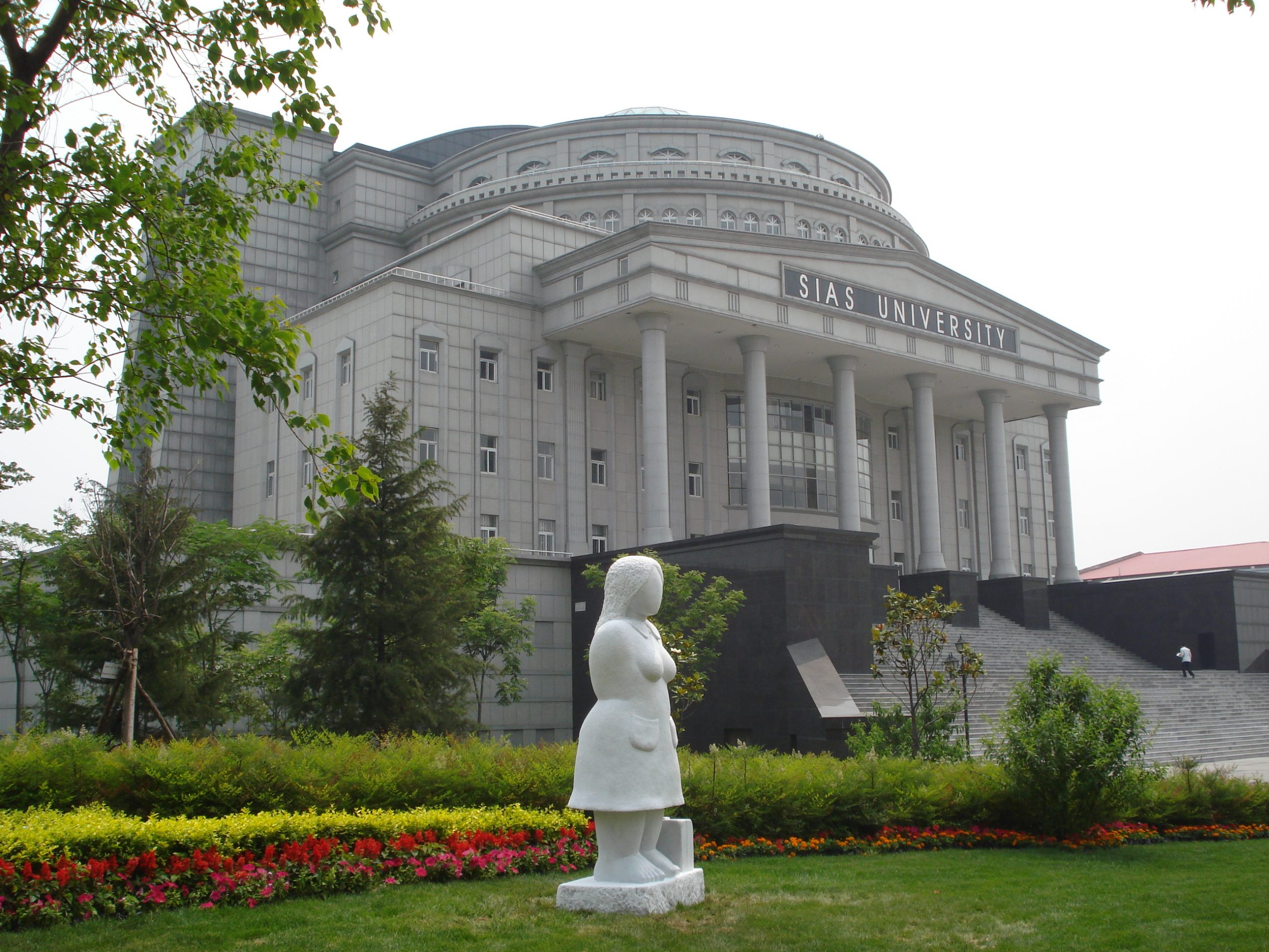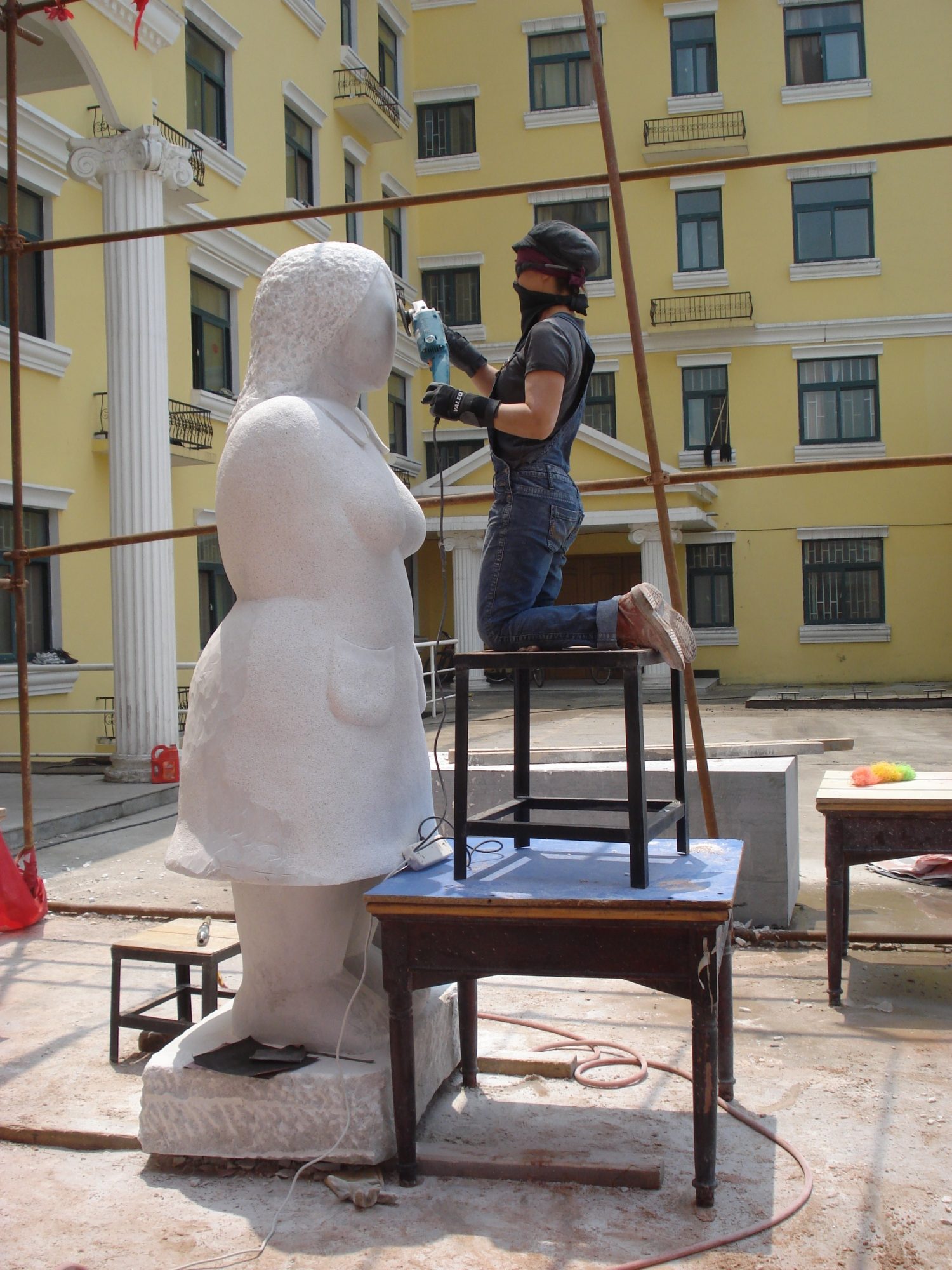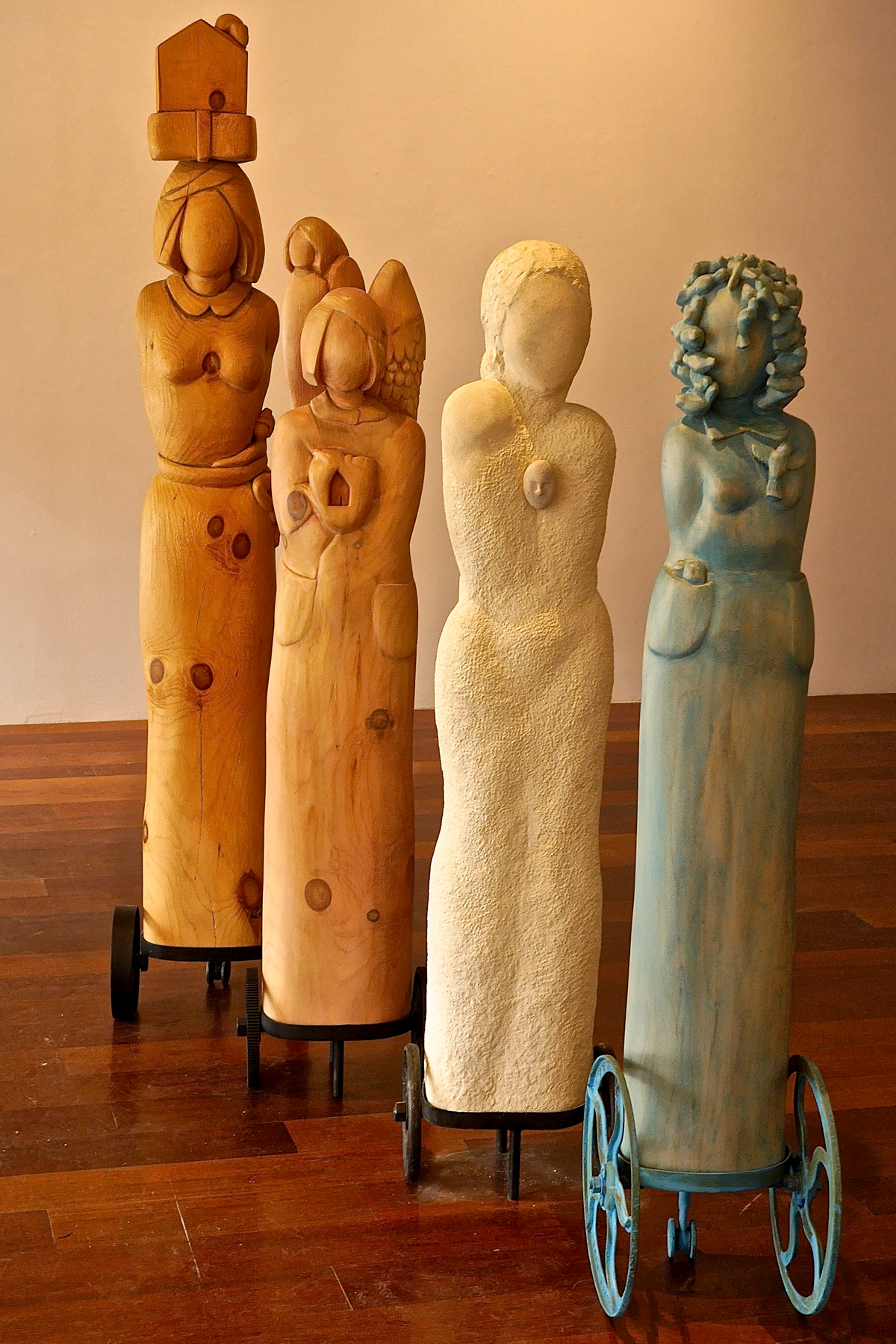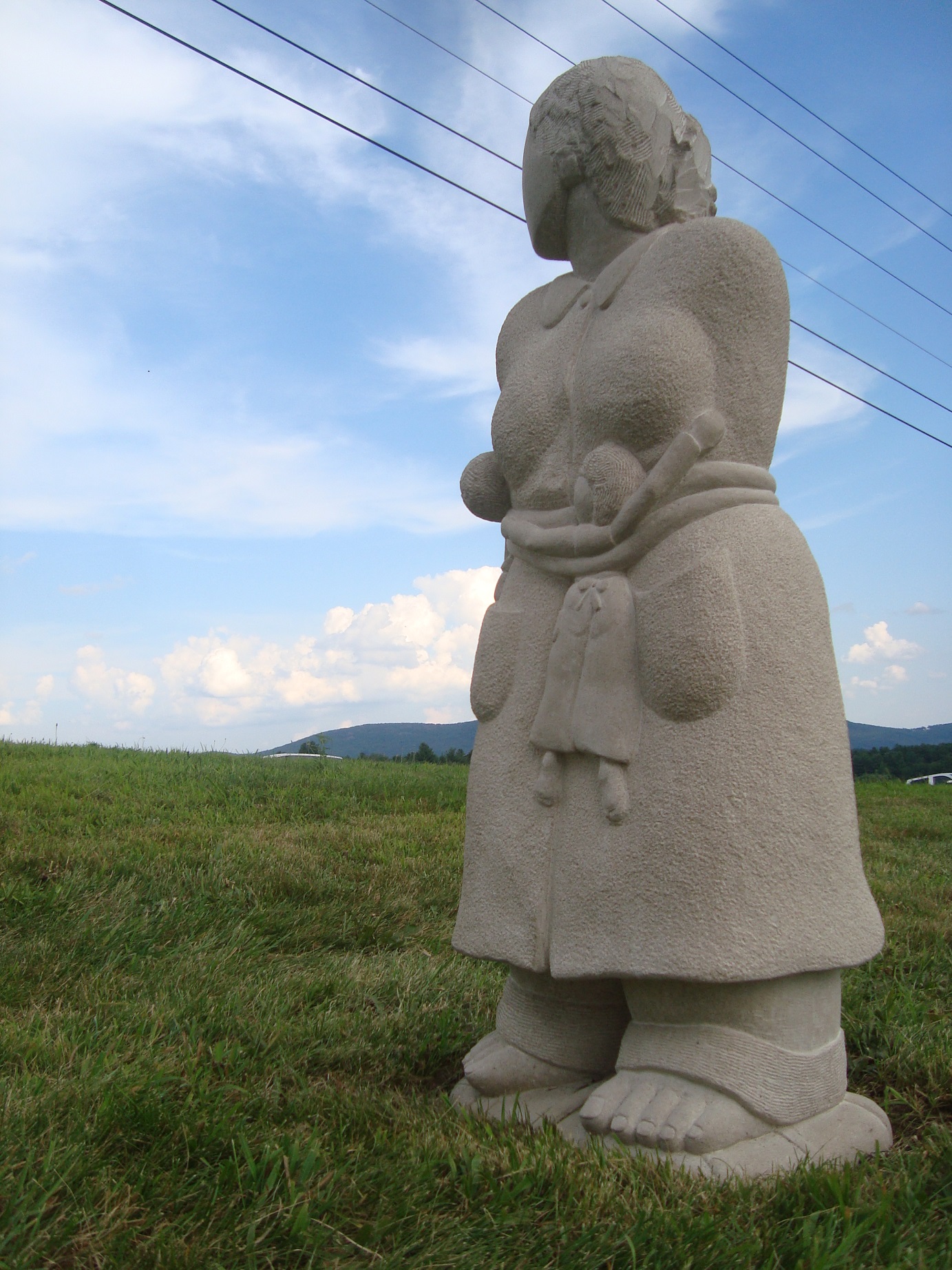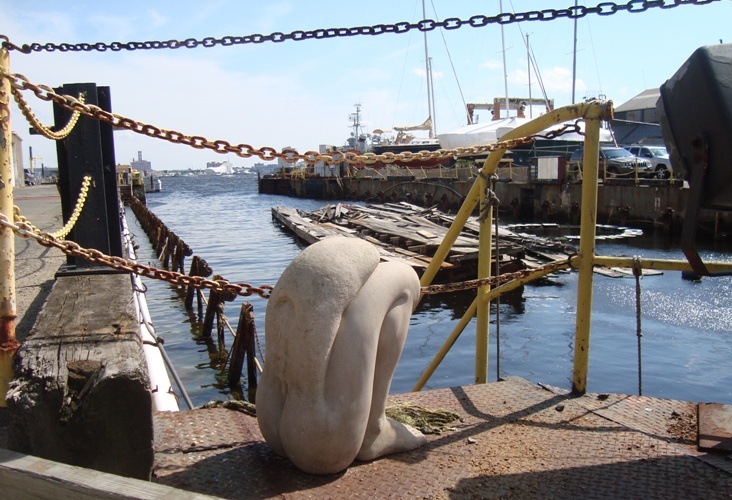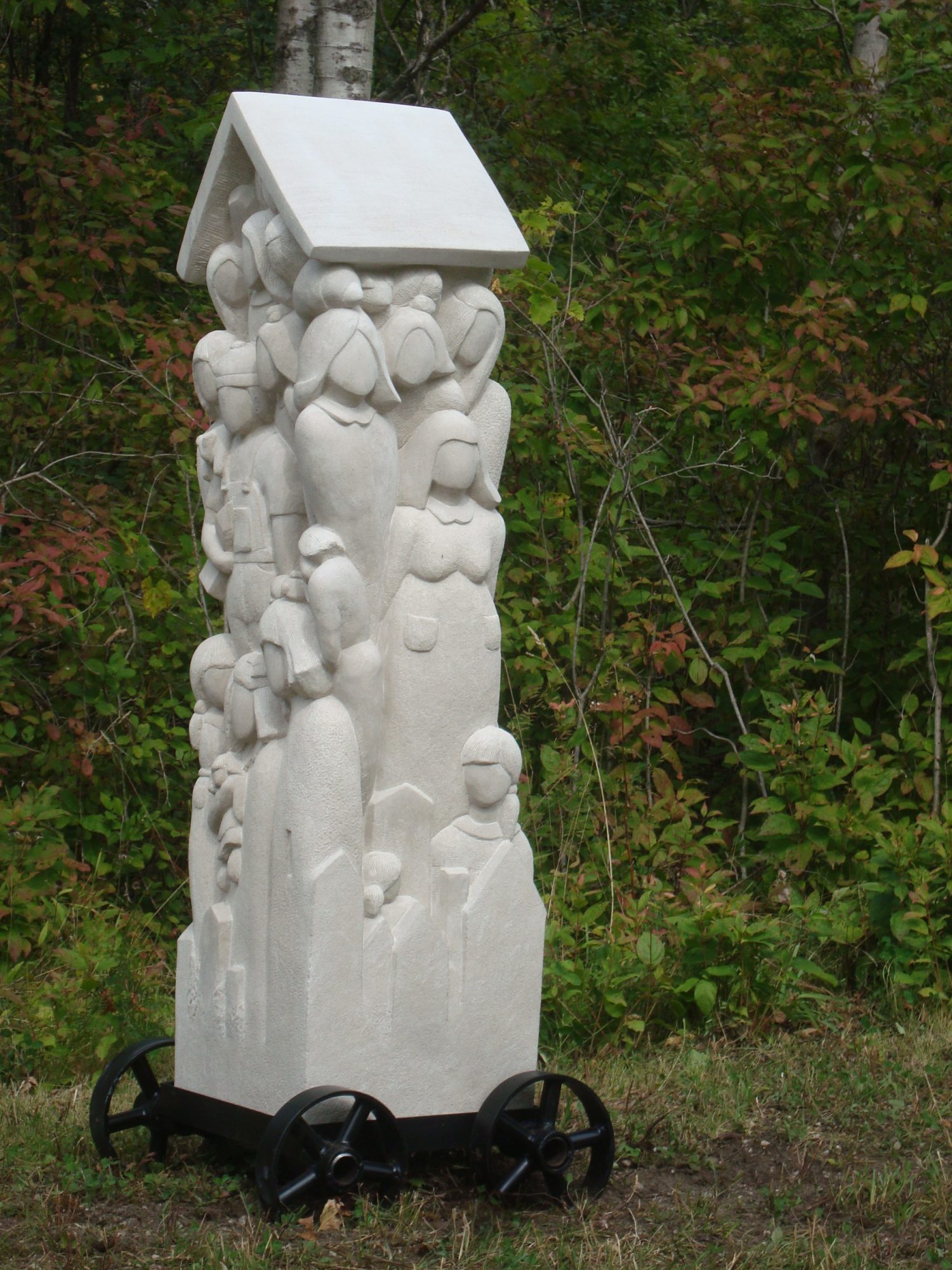 Image Credit:
Persi Narvaez, Nora Valdez
Getting in touch: BostonVoyager is built on recommendations from the community; it's how we uncover hidden gems, so if you know someone who deserves recognition please let us know here.