Today we'd like to introduce you to Nishchal Banskota.
Nepal Tea LLC was established in March of 2016.
Nishchal, freshly graduated from high school in Nepal wanted to become a CPA and was weighing his options to pursue his higher education in the US. He had started his application process and while applying, his major concern was whether to pick a state school, a university or a liberal arts college. He finally started his college in 2011 at Colby-Sawyer College, a small Liberal Arts college in New Hampshire. This was probably one of the pivotal decisions in the making of Nepal Tea LLC.
"Where there are less resources, more opportunities emerge"- this is one notion that Nishchal took away (and still firmly believes) from his experience at a small college. Since it was a small liberal arts college, Nishchal got ample opportunities to experiment and grow. In this process, Nishchal, along with his friend, developed and lead the Nepal project, a two-week project, where 4 students from Colby-Sawyer went to Nepal and assisted Maya Universe Academy's sustainable free education venture by building a bamboo classroom. Maya Universe Academy offers free education to the children by having the parents volunteer 2 days of a month at the school.
At Maya, Nishchal was baffled to see little children walk for almost 2 two hours to come to classes. They relentlessly fetched drinking water for everyday use and assisted in the chores. In spite of harsh conditions and limited resources, their spirits and enthusiasm to get an education were undented. Maya Universe Academy was a reality check for Nishchal where he evaluated his own privileges and pondered upon the social differences and hardships of the marginalized population. Among many eye-opening encounters, two stories particularly stuck with him.
During a conversation, a 6-year-old told Nishchal that he wanted to become a teacher when he grew up. He told him that he had been lucky to have Maya Academy that was ensuring his education and he, in turn, wanted to be able to educate other children like him and make Nepal like America one day. Being a developing nation, America is held as the standard for development in Nepal. Similarly, one day when Nishchal was cooking meat as a treat for everyone in the school, one boy teared up because he was elated to be eating meat in months. Nishchal realized the importance of giving back to the community and how many lives could be change for the better by small initiatives; the first seeds of social responsibility had been sowed in his mind.
Nishchal went back to the US to finish his final year of college but he was plagued by dilemmas. He came to become a CPA but liberal arts had changed his heart. He found himself drawn towards socially responsible business model and was constantly thinking of a way of developing such a model. Throughout his senior year, he was constantly thinking of helping education sector through business somehow, anyhow. On one hand, he had his degree and his ambition of becoming a CPA, applying for jobs and on the other was what he truly wanted. He was torn.
He was planning a short trip to Nepal after graduation before he stepped into the real world. Graduation was at the horizon but unfortunately, Nepal was hit by a devastating Earthquake and when Nishchal made his way home he extended his short trip to nine months. During his stay, he volunteered to help people in the quake-stricken zone. The gratification that he got through helping the needy and sharing their grief made him certain that he truly wanted to do something in the field of business that had social repercussion.
Kanchanjangha Tea Estate, the tea estate established by his father Mr. Deepak Prakash Baskota had also suffered from the earthquake and Nishchal headed to Phidim to help out. Here, he saw the woes of the lower level workers of a business estate. A large shipment to Germany from KTE-RC had been stopped due to the political unrest following the earthquake and the farmers were suffering the most as their daily income was being affected. It was here that Nishchal decided to utilize the resources at his disposal and attempt to stabilize the lives of these tea farmers.
His first initiative was to open BG Tea Bar, first of its kind in Kathmandu ensuring a stable income for the farmers as the product were handled within the nation. The Tea Bar also started opening the capital to the idea of orthodox tea drinking practices. In this process, Nishchal realized that whole seller were buying their products for mere fractions of what they were actually selling it for. He decided to take matters in his hands and came up with a model to expand his business that would directly take the product from the farmers and sell it. By keeping the channel clean, the farmers would get maximum benefit. With these structure in place, Nepal Tea LLC was finally launched in March 2016.
Apart from the sustainable income for the tea farmers, Nepal Tea LLC and KTE-RC also practice corporate social responsibility via the cow bank project, scholarship project, farmer's co-op and the eco-house project, the ongoing social ventures. Nishchal is currently expanding his business in the US and you can find the full listing of his available products at their website.
For details about their business and their social venture visit them at nepalteallc.com
Overall, has it been relatively smooth? If not, what were some of the struggles along the way?
Starting your own business never seems to be an easy road. Furthermore, when you start right after college without any professional experience per say. However, I believe that "not knowing what is out there" gives you the courage to take the risk. Furthermore, trying to bring a different country's culture through a product into the US, seems daunting at the moment.
I still remember my first shipment that arrived from Nepal and was in the customs for waiting for it to be cleared. The best practice is to hire a customs broker and get the shipment to your warehouse/facility without a hassle. However, I did not have $700 to spare on the broker fees, so I studied the broker's manual (about 300+ pages) myself and headed to clear the customs myself. Things were only smooth until I reached there, every person in the line stared at me and went off giving me business cards saying "this guy definitely needs a broker".
As I went to the customs officer, I was unable to clear the customs because I had missed one form that I thought was optional. I was doomed since if I did not clear the customs within 2 business days, I would be charged more than $150 each day for storage. Finally, with help from a random stranger in the customs office, I was able to clear it the next day, however, problems did not stop coming my way. I was unable to find any vehicles at a reasonable rate to take it to my small warehouse. Again, with some random stranger's connections, I was finally able to deliver it at around midnight at my place.
Furthermore, it was all about learning about the real world by actually jumping into it. Be it struggling to find buyers and hustling to get that one order at tea festivals, it has definitely been a very interesting journey. However, I am sure there are many more hurdles and learning along the way but, to be honest, those are actually the best moments in a business lifecycle. They either make you or break you; We just need to push it along the ways of the former one.
Alright – so let's talk business. Tell us about Nepal Tea – what should we know?
Nepal Tea is a social enterprise that brings the finest, organic and high mountain teas from the foothills of Mt. Kanchanjangha, the third highest mountain in the world. We take responsibility for the entire supply chain – from production to packaging and distribution – and eliminate the middlemen who provide sub-par values to poor farmers in Nepal while increasing costs for the consumers.
Not only do we empower our farmers economically by providing them better revenues, but also uplift them socially by providing free housing, free education to their children and distributing cows for additional income. On the other side, consumers receive fresh high-quality teas at a fair price and an opportunity to directly impact the underprivileged farmers.
What sets us apart is the unique model of business where the factory is not owned by a single person, rather the farmers who work there. It is a co-operative model where the workers benefit by becoming their "own boss".
The main things that I personally am proud of is the scholarship project where we provide scholarships to every farmer's children. Till date, we have provided scholarships to more than 2300 hundred students and we have no plans of stopping. Another achievement came in the summer of 2017, where more than 450 people came together to make my Kickstarter campaign the biggest crowdfunding campaign for organic teas, where we raised more than $43,000.
Any shoutouts? Who else deserves credit in this story – who has played a meaningful role?
Two of main people who deserve credit on this project are my mom and dad. My father started the tea garden in Nepal in 1984 with his own stories which you can find here: https://nepalteallc.com/blogs/sips-and-stories/this-is-the-story-of-our-story-32-years-in-the-making.
My mom was the first person who planted the tea bush in that tea garden and always has been the biggest support system. Similarly, my brother Nabin and my sister Pramila for initial investments in the company and all of my other sisters (yes, I have a big family! 6 sisters and a brother) in Nepal who do the groundwork to make Nepal Tea successful here. Similarly, I am thankful to each and every member of my family and extended family for helping me out in my early stages to set up booths and just talk about Nepal Tea.
Moreover, I am immensely thankful to Sashreek Shrestha, who was the executor of the Kickstarter and without whom the campaign would not have reached the heights it did. My college Colby-Sawyer and my mentors especially Prof. Chris Kubik and Prof Jon Keenan also deserve much credit to my success here at Nepal Tea.
Contact Info: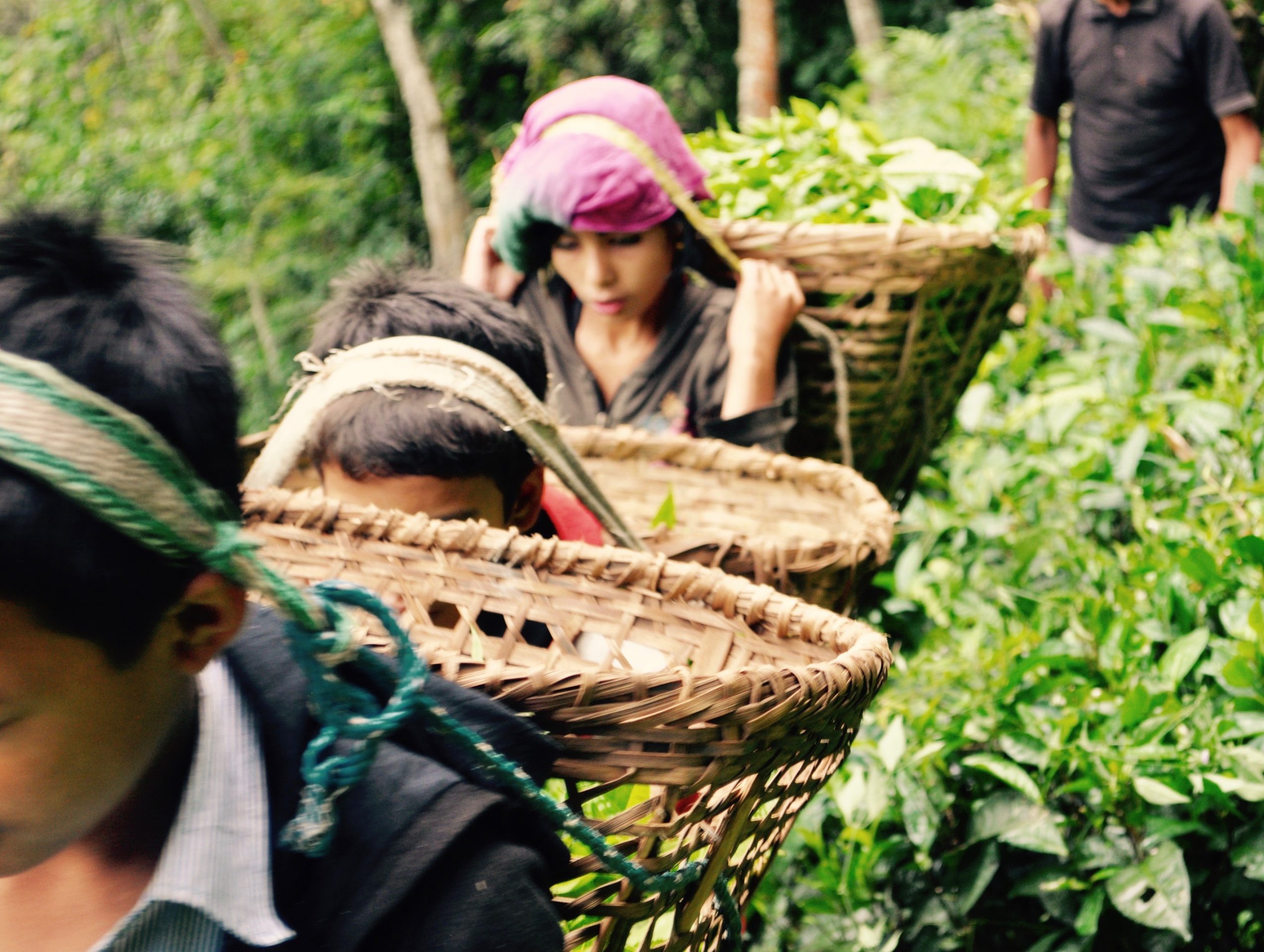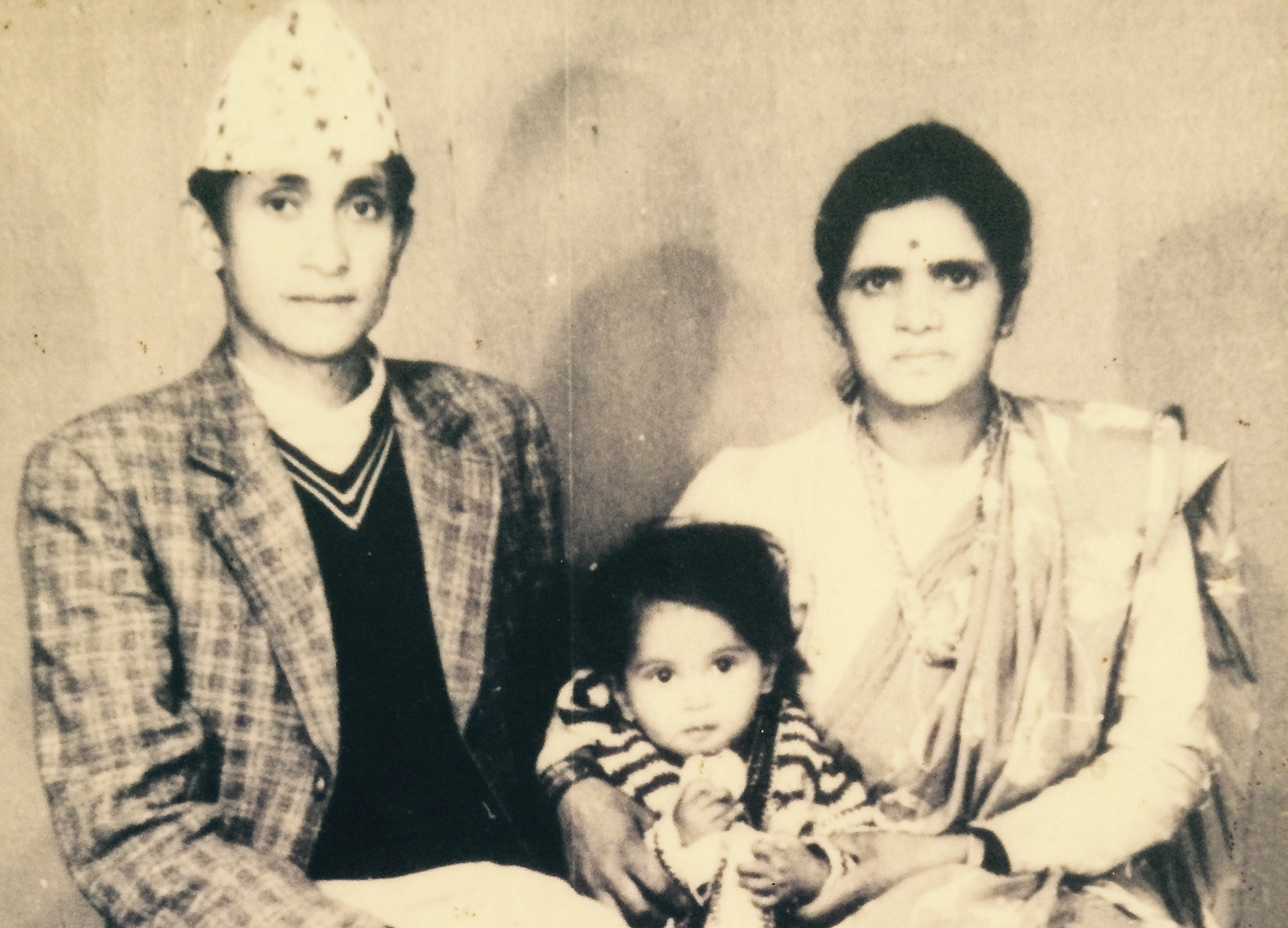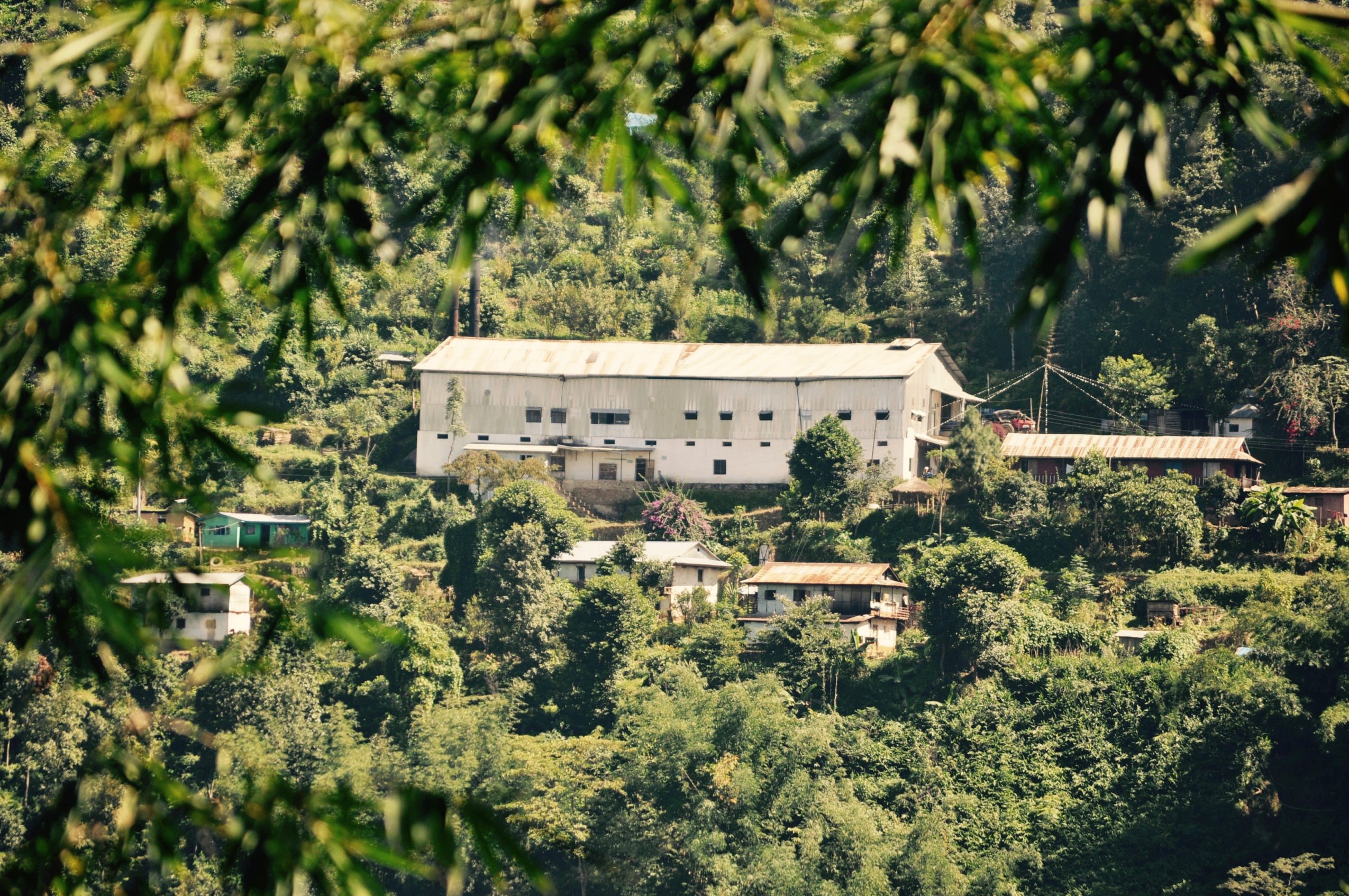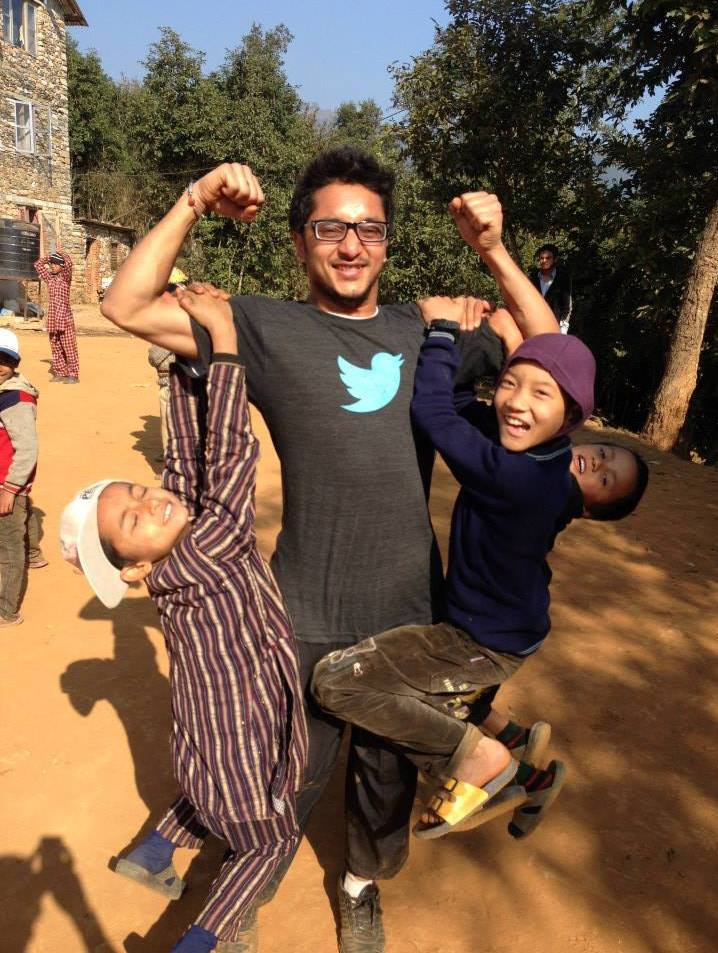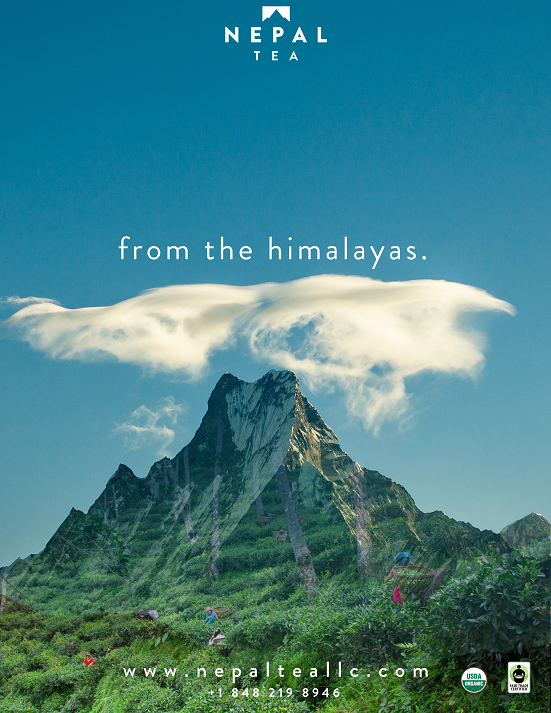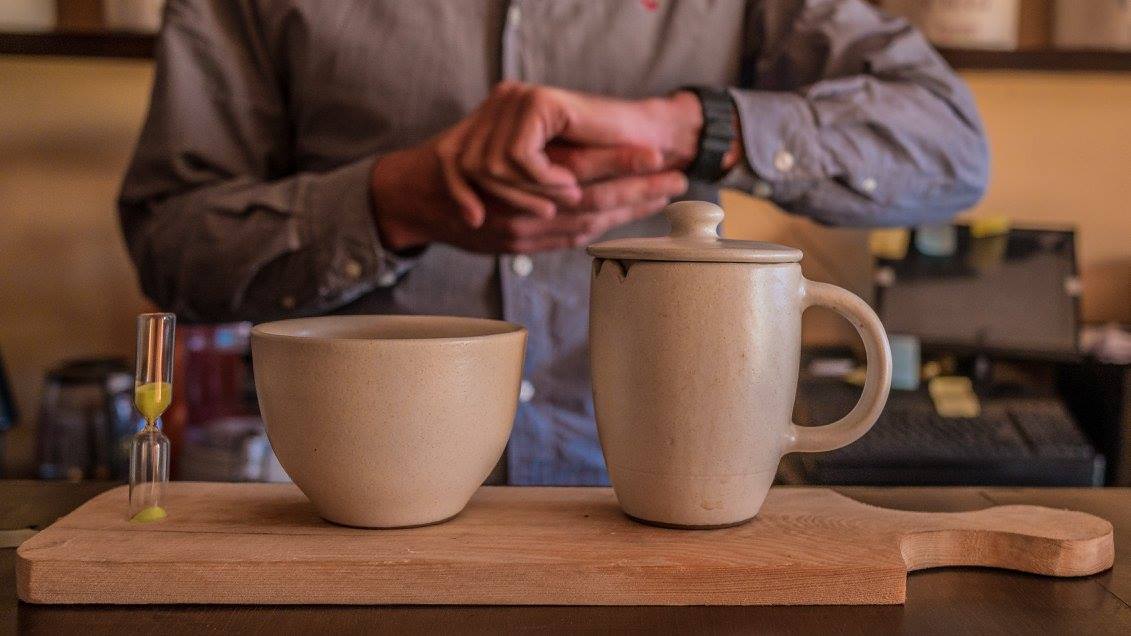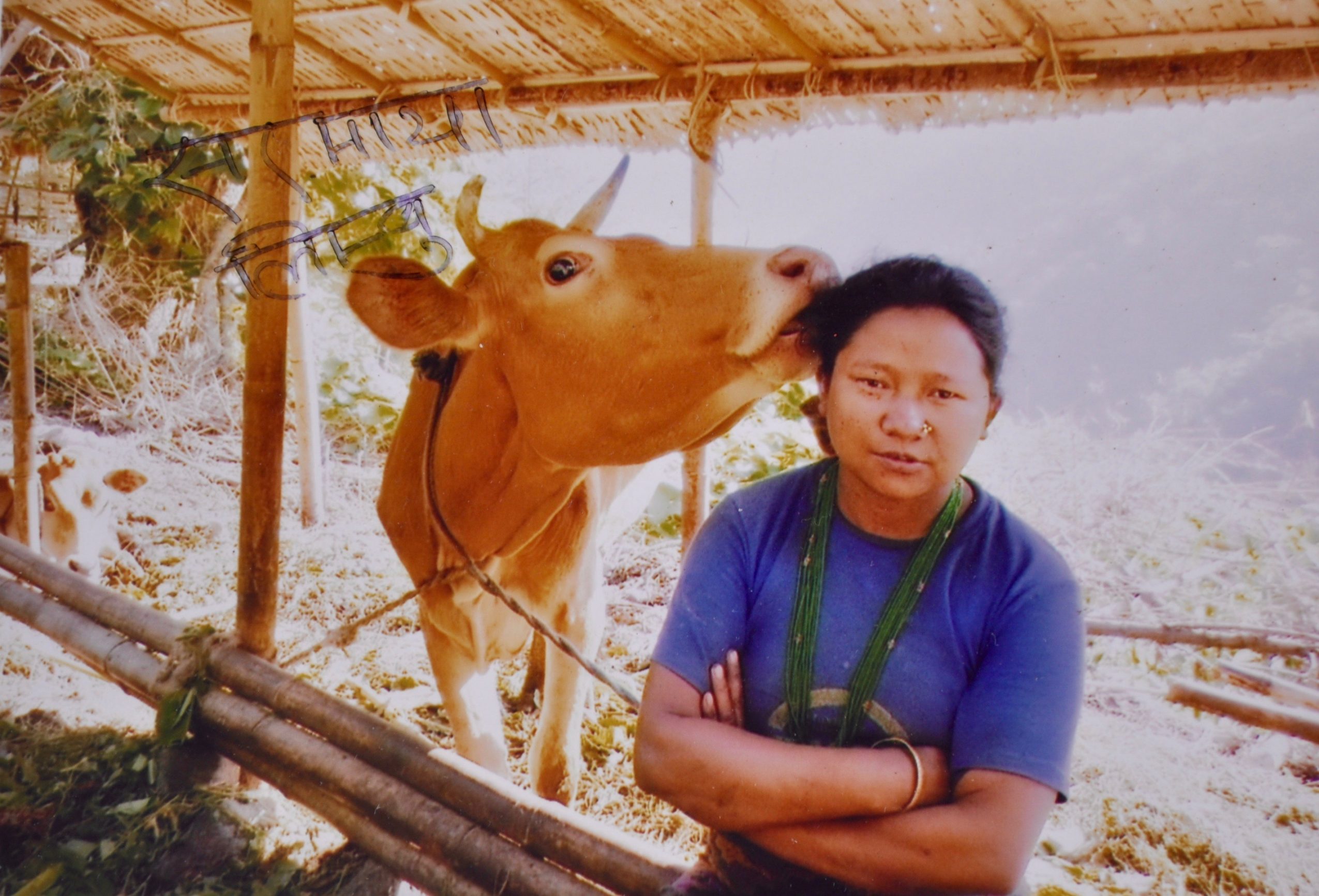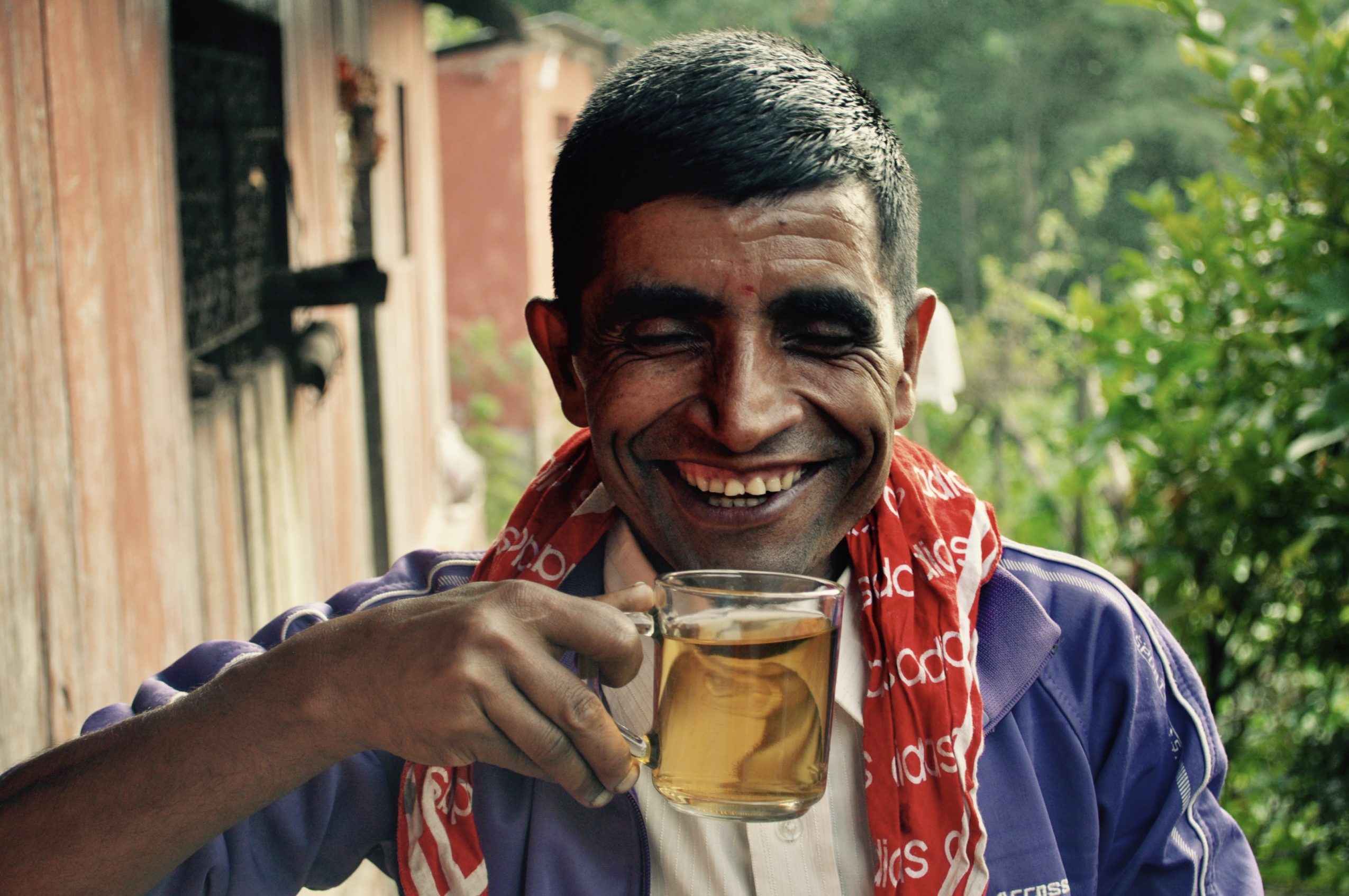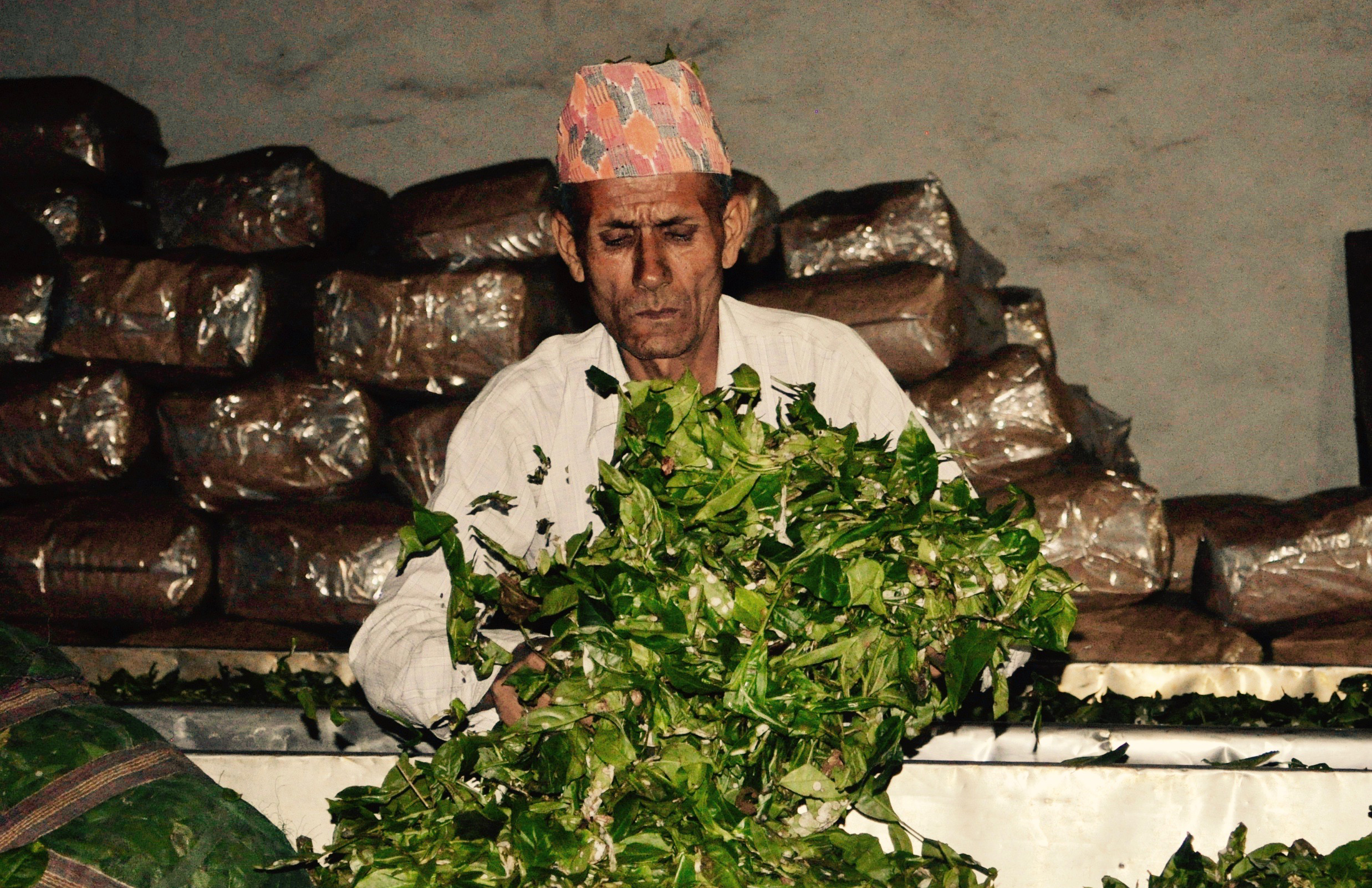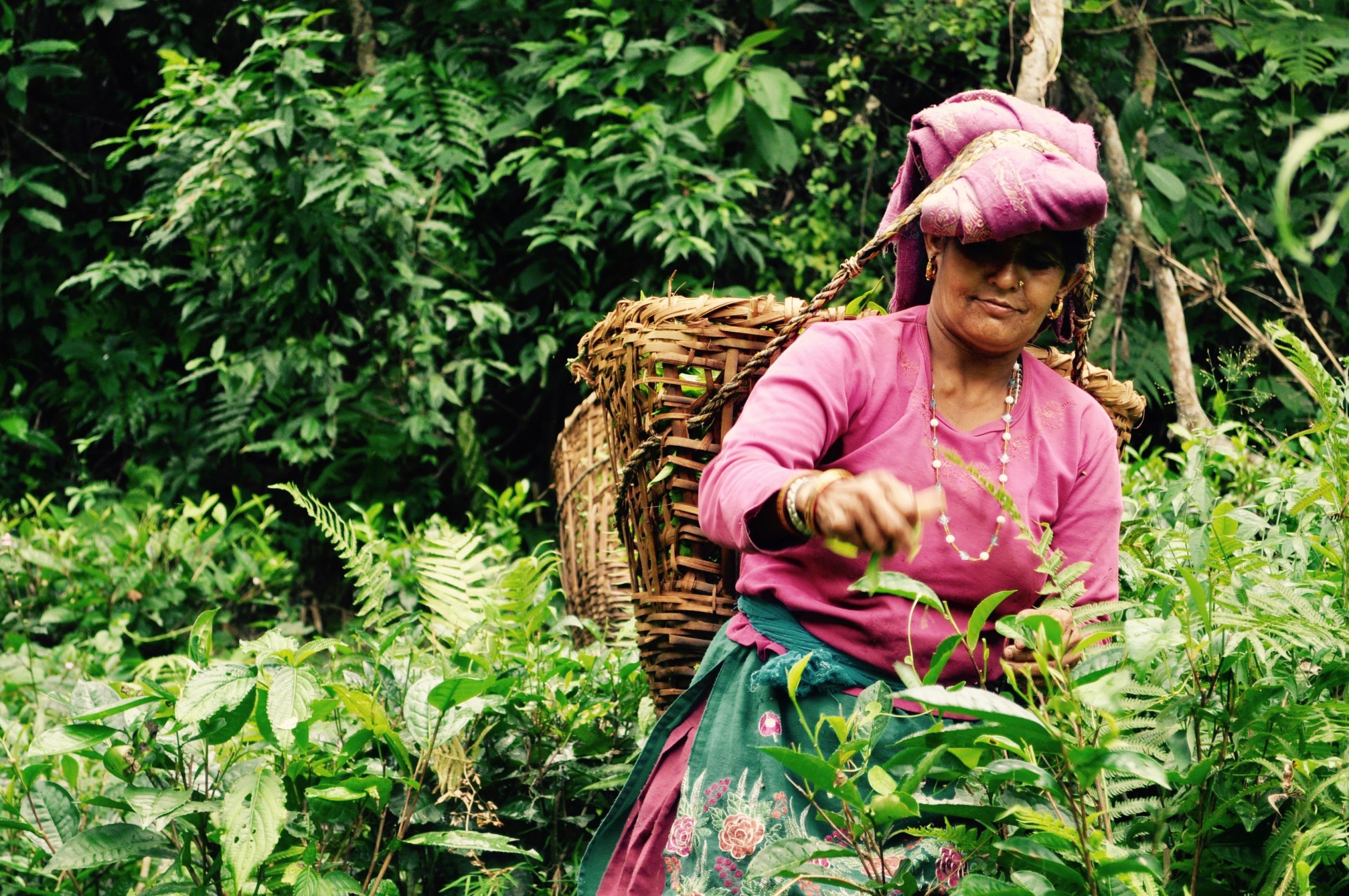 Getting in touch: BostonVoyager is built on recommendations from the community; it's how we uncover hidden gems, so if you know someone who deserves recognition please let us know here.