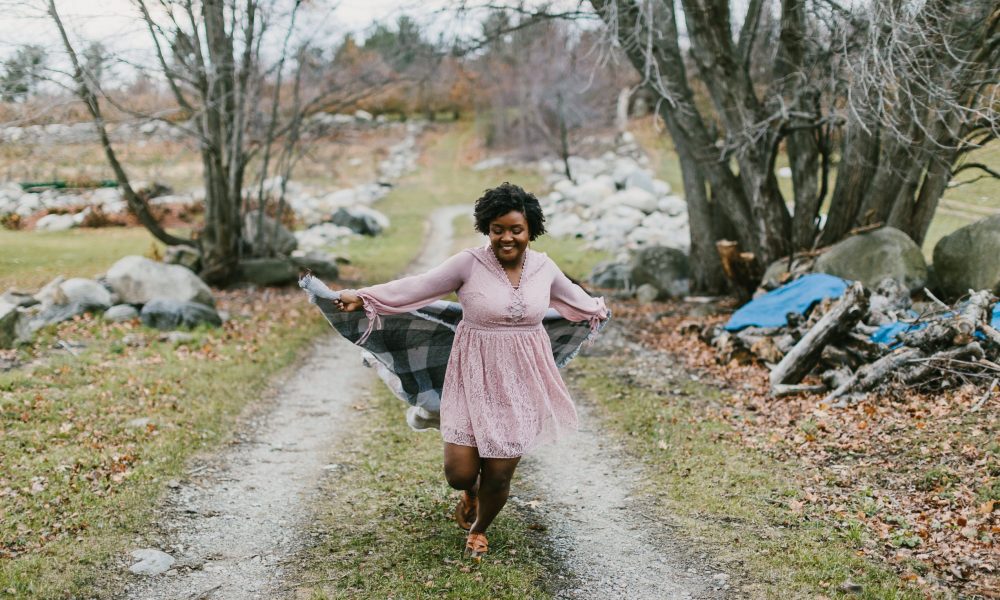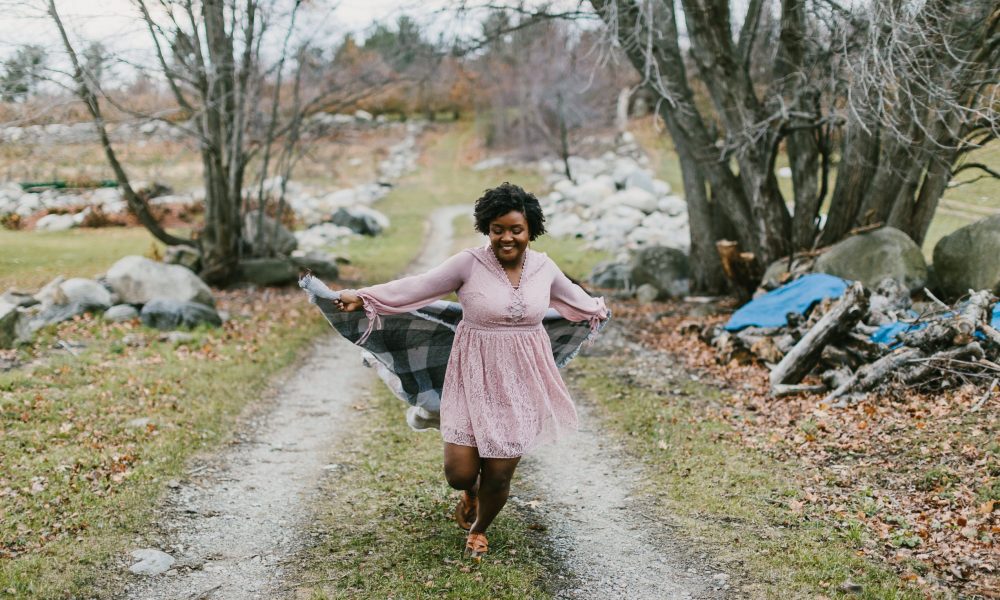 Today we'd like to introduce you to Morgan Minsk.
Morgan, please share your story with us. How did you get to where you are today?
Last summer, as a 23 year old, I raised $25K via Kickstarter to write, record, and release my first full-length solo album. The goal was reached within 21 days, on June 21st, 2017, and my album was finally released on May 11th, 2018, along with a cool release party/concert.
Award-winning vocalist, performer, and composer Morgan Minsk taught herself piano in kindergarten and composed her first song at age 7. Soon after, Minsk quickly discovered her innate musical talent as a vocalist and multi-instrumentalist and later added saxophone, guitar, clarinet, bass, and percussion to her repertoire.
Fast forward to high school graduation, Minsk was awarded a full tuition scholarship to Berklee College of Music. She left her hometown of Springfield, IL in 2011 and later graduated magna cum laude in 2015 with a B.A. in Music Therapy and a minor in Psychology. Now a board-certified Music Therapist (MT-BC) and Certified Neurologic Music Therapist (NMT) by the Robert F. Unkefer Academy for Neurologic Music, Minsk's work as a music therapist includes work with Ugandan child soldiers (Musicians for World Harmony). She also works with clients in children's hospitals, medical centers, and health programs around Boston, Massachusetts.
While at Berklee, Minsk received several awards, including the Voice Department's Outstanding Performer Award. She is an accomplished singer-songwriter and has directed, participated in, and composed for numerous wind ensembles, choirs, musical theater productions, jazz, and benefit shows.
Minsk feels strongly connected to God through her musical gift, as it has helped her conquer many obstacles and incredibly challenging times in her life. Music and God help Minsk helped her overcome stutter and bullying during high school, they also assist her in the management of a hereditary depressive disorder. Today, she uses music therapy to support and comfort others.
Minsk's First Full-Length Solo Album: Praise
Morgan Minsk released her first full-length solo album, titled Praise on May 11, 2018. The album is a compilation of 9 songs which are close to her heart, and include vivid storytelling, inspiring worship, and meaningful lyricism. There are new, fuller arrangements of well-known favorites on this album, such as "Praise", "Pictures of Time", and "Plans", as well as completely new material, such as the country rock story "Humble Heart". The music covers a spectrum of emotions, both energetic and reflective.
Praise is recorded and mixed by 3x Grammy nominee Warren Babson and mastered by 9x Grammy nominee and 2x Grammy winner Randy Merrill. Crowdfunded with $25K by fans, friends, and family, Praise was highly anticipated.
Morgan has a deep passion to glorify God through her music and to bring authentic Christian music into the 21st century. This collection is meant to uplift and inspire those who listen. Christian listeners will gain an album to worship to during car rides both long and short, while those who simply enjoy great music will find much pleasure in the vibrant harmonies and refreshing melodies.
Morgan's Path To Christianity: How She Claimed Her Faith, Found True Inspiration And A Path To Dedication
"Meaning, Inspiration, and Refreshment. That's what I'm here for." – Minsk
Morgan Minsk grew up in a conservative Christian home. As a child, she expected to become a Christian as a matter of course. "But," she remembers, "The older I got, the more I felt like I would never measure up to standard of perfection I thought Christianity required. Since I couldn't be perfect, I decided I wouldn't try at all." Although she always believed in God, she turned away from her faith when she became an adolescent and had plans to stay away.
However, during this time, she was being relentlessly bullied at school.
"I was an awkward black girl with a stutter and glasses in a predominantly white school. I just didn't fit."
She was kicked, had her hair pulled, and was the butt of jokes and the subject of class notes. Her nickname was "stuttering cow." On top of that, Minsk had already been battling with a diagnosis of hereditary major depressive disorder since she was 10. It was all too much. Life was endlessly and intrinsically painful, and at age 15 she decided to end her life.
She went into her room, locked the door, swallowed a bottle of pills, and waited to die.
"I wondered if people would feel guilty for what they had done to me, or if they'd just be happy I was finally gone," she remembers, "I thought about writing a letter. Then I remembered hell. The thought of waiting for death was scary. But the thought of waiting for hell was terrifying." She started weeping and begging God to spare her. The drugs took her as she cried, and she fell asleep.
Morgan woke up the next morning.
"I was so confused at first. I didn't understand why God would choose to keep me alive." Amazed that God had given her another chance, she decided to give him another chance.
"Instead of a long list of rules," she says, "I found a relationship. I found love, forgiveness, and true friendship from a God who saw me for who I really was—treasured."
"Out of gratitude and awe for God, I made a vow dedicating every song I would write in the future to Him. To this day, my dream and ultimate goal is to spread the message of His love to every broken heart in this world.
Has it been a smooth road?
No journey worth completing is without obstacles. Some of mine have been:
– debilitating depression and anxiety
– severe bullying elementary-high school
– a few suicide attempts
– growing up in a small town with no real music connections (Springfield, IL)
– being a Christian artist–not from a persecution standpoint, but just the fact that it was SO much easier to book gigs in former secular-marketed bands I've been a part of… It's extremely difficult for me to get booked because most food establishments don't want "religious" music being played for their customers. A lot of times my music isn't even listened to, it's just immediately written off as "religious." Instead of just playing, playing, playing, like I'm used to, it's a laborious process of trying to find venues that will let me play my original music.
On November 3rd, 2017, I was in a car accident that left me with post-concussion syndrome. While I was supposed to be sending the CDs for manufacturing, completing album art, sending out emails, planning album release rehearsals, etc., I was lying in a dark room 24/7.
For at least 6 weeks, I was unable to do anything other than listen to podcasts. I wasn't even allowed to read. I did try to push through a few times in my anxiety to get work done, which proved futile and left me with crushing migraines, severe nausea, and a prolonged recovery time. Even once I was released from being bed-bound, I still had many of the same restrictions, and the next 6 months of my life were basically put on hold.
I watched myself get fatter, unable to exercise or even walk without getting extremely dizzy. I could barely go outside because the light was too strong. How was I supposed to finish the album production? Not to mention promoting and publicity?
I felt hopeless and kept asking myself whether I was in over my head. Was all this a mistake? Did God really call me to do this? In response, my husband (the amazing man that he is) reminded me time and time again that if God didn't want this album to be in the world, He would have made it clear $25K dollars prior… That got me every time.
I'm still in therapy for my PCS, but things have gotten a lot better than before. Something interesting to me is that while other cognitive tasks still prove difficult, music rarely ever does. There are times when fatigue gets the best of me during rehearsals, however, for the most part, when I'm performing I feel awake and alive. I really believe that God created music to be a tool used to heal, and I've seen this time and time again in my time as a neuro music therapist.
Being a musician in this era is essentially being a small business owner. It's crazy, because I *always* said that I would *never* be a small business owner! I've always felt that it would be terrifying having to BE the executive that makes money for herself, pays others to work for her, and runs the whole future of a business singlehandedly. And frankly, I still don't really want to do that now, haha! Personally my dream would be to get signed by a label, so that I have a *steady* source of income, some stability, and the ability to just focus on my music and not on crunching numbers. I'm an INFJ, so on one hand I'm immersed in love for creativity and freedom, but on the other hand I feel this great need to be responsible and take care of everyone around me. For now, I'm trying to just love and embrace this stage of running a small business, rather than constantly hoping for the next big thing. I already have something great NOW!
So let's switch gears a bit and go into the Morgan Minsk story. Tell us more about the business.
As a Christian folk-soul musician, my brand is all about providing "meaning, inspiration, and refreshment" to the world around me.
While I enjoy some contemporary Christian music, the truth is that much of it turns me off completely. I've found that there can just be this cheesy, fake vibe that essentially ends up communicating the idea that Christians are on another level, free of pain or real life issues. This is so far from the truth, it's laughable.
To me, providing "meaning" as a musician really has a lot to do with authenticity and being real. The truth is that the people who were closest to Jesus were messed. Up. And they knew it, too!
Matthew, who had previously made a living on tax fraud. The man who was a cutter and lived alone inside the TOMBS (Mark 5:1-20). Judas, who sold out Jesus for some cash. Thomas, who doubted whether Jesus really resurrected from the dead. They had issues and flaws. And yet Jesus LOVED these people dearly, and called them his friends. That's the power of forgiveness and the love of Jesus, dude.
That's why, as a Christian musician, providing "meaning," for me, means being real about my own mental illness and my own struggles with sin, so that people can see Jesus's love. I want people to see the way God loves me and has given me hope, so that they can feel hope for themselves, as well.
This obviously ties in to the "inspiration" piece as well. The "refreshment" I wish to provide lies not only in being serenaded by my music, but also feeling refreshed by the different way my "Christian" music is being made and shared.
How do you think the industry will change over the next decade?
The music industry is always changing, to my delight and simultaneous exhaustion… On one hand, it's always great to know that if something ends up not working for me in the music industry, there is always a future possibility for change. On the other hand, it's real work being caught up with what the new important trends are, and how those things will affect my business.
Pricing:
Digital Download – $9.99
Physical Album – $14.99
Men or Women's T-Shirt – $20
Tote Bag – $10
Contact Info: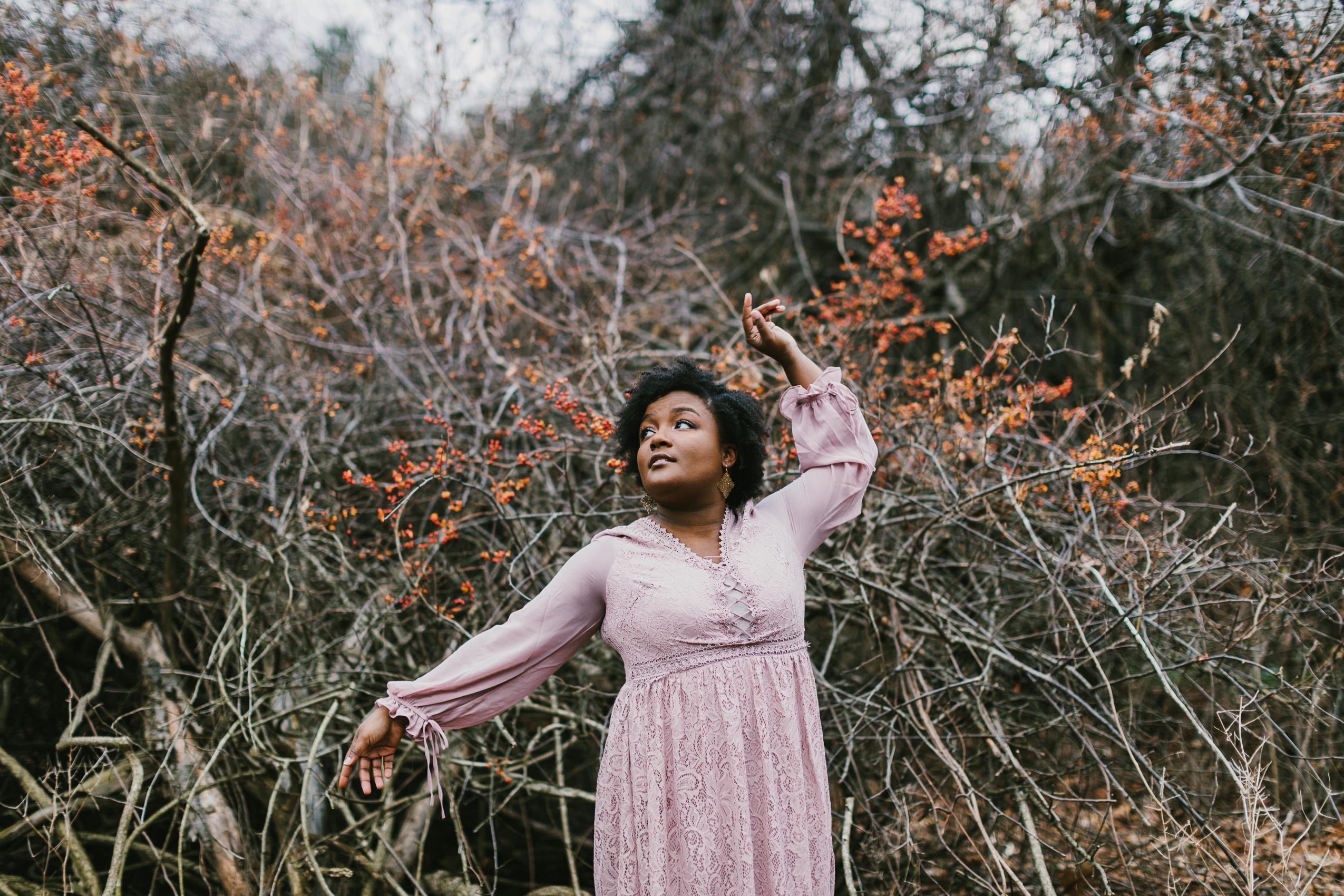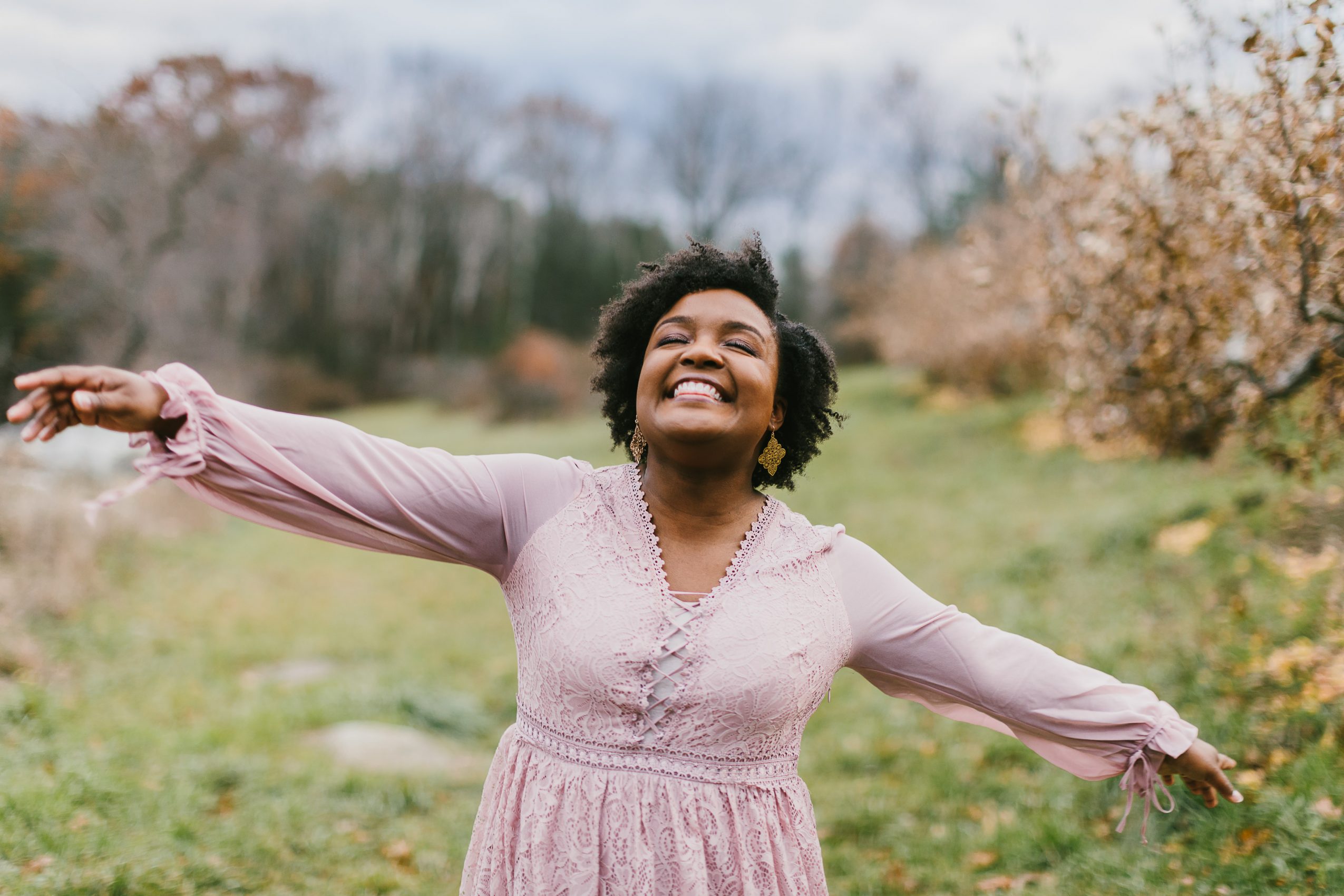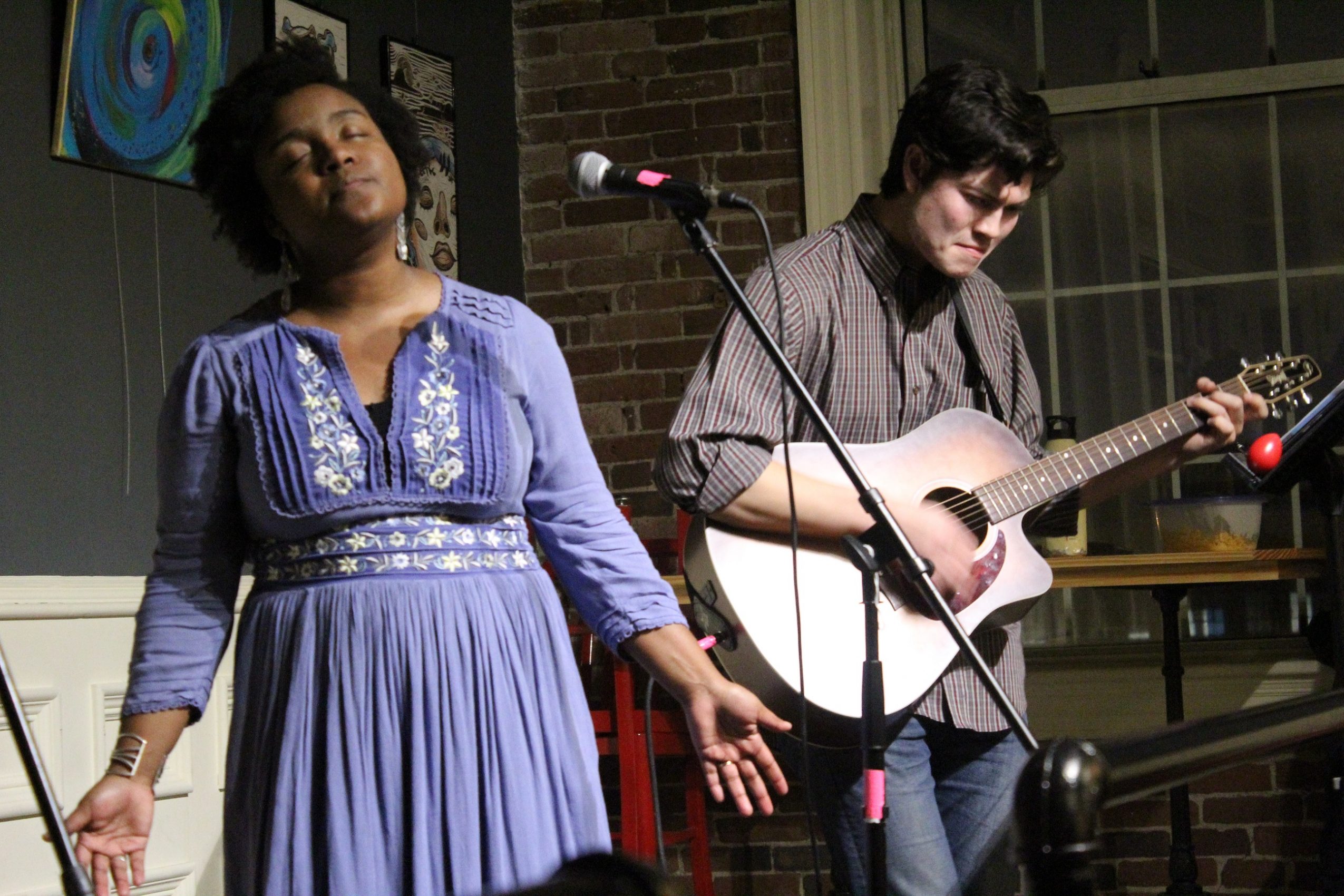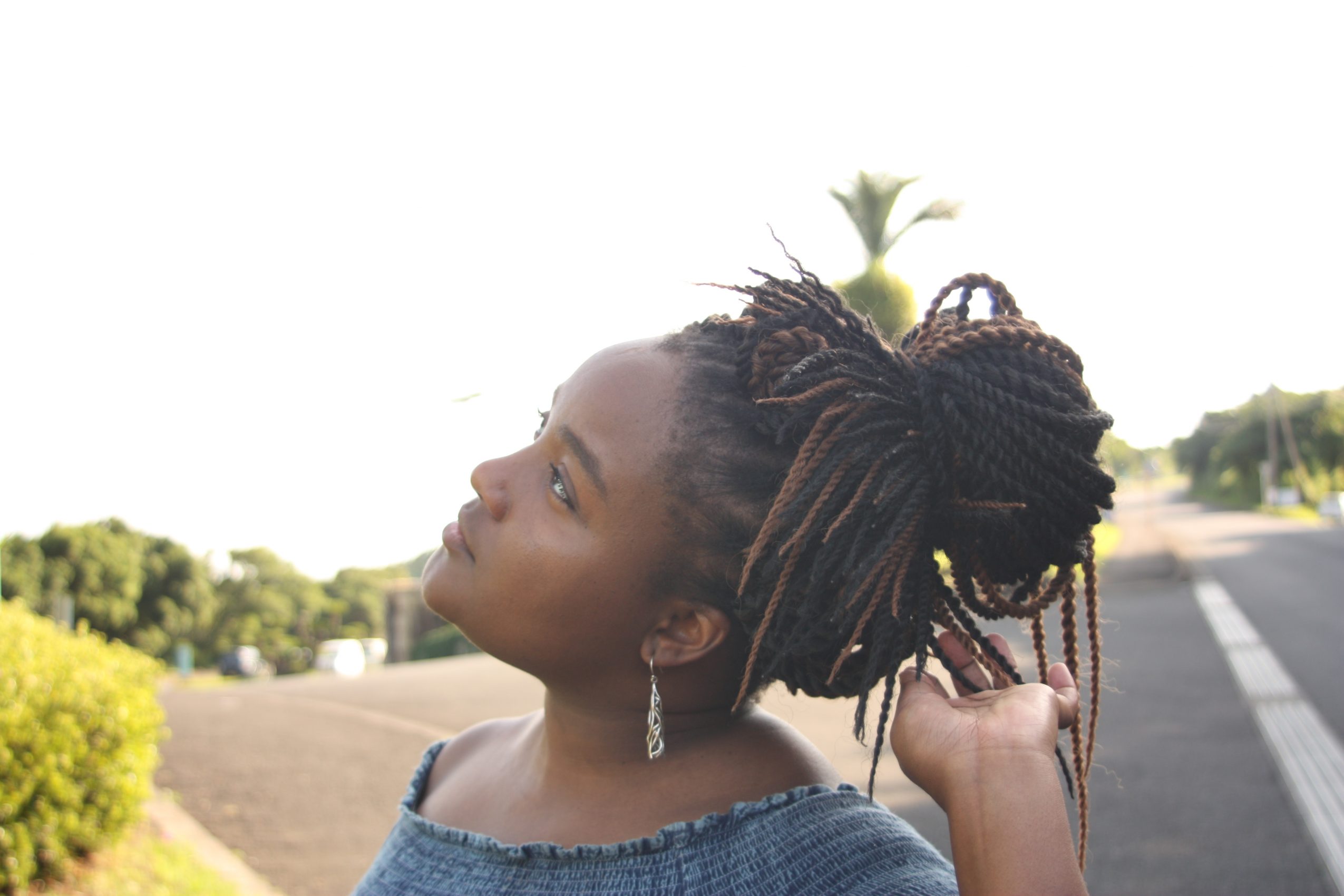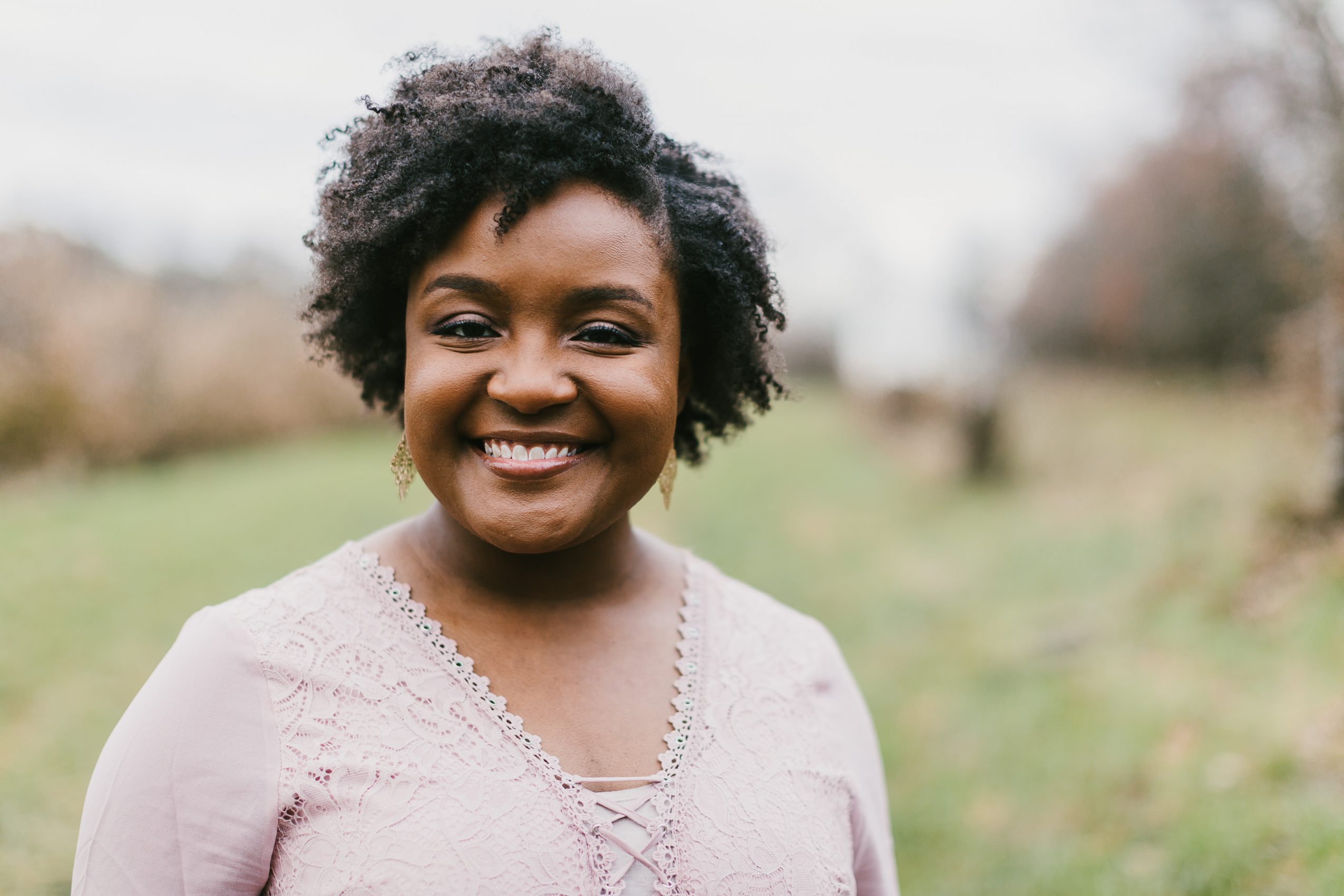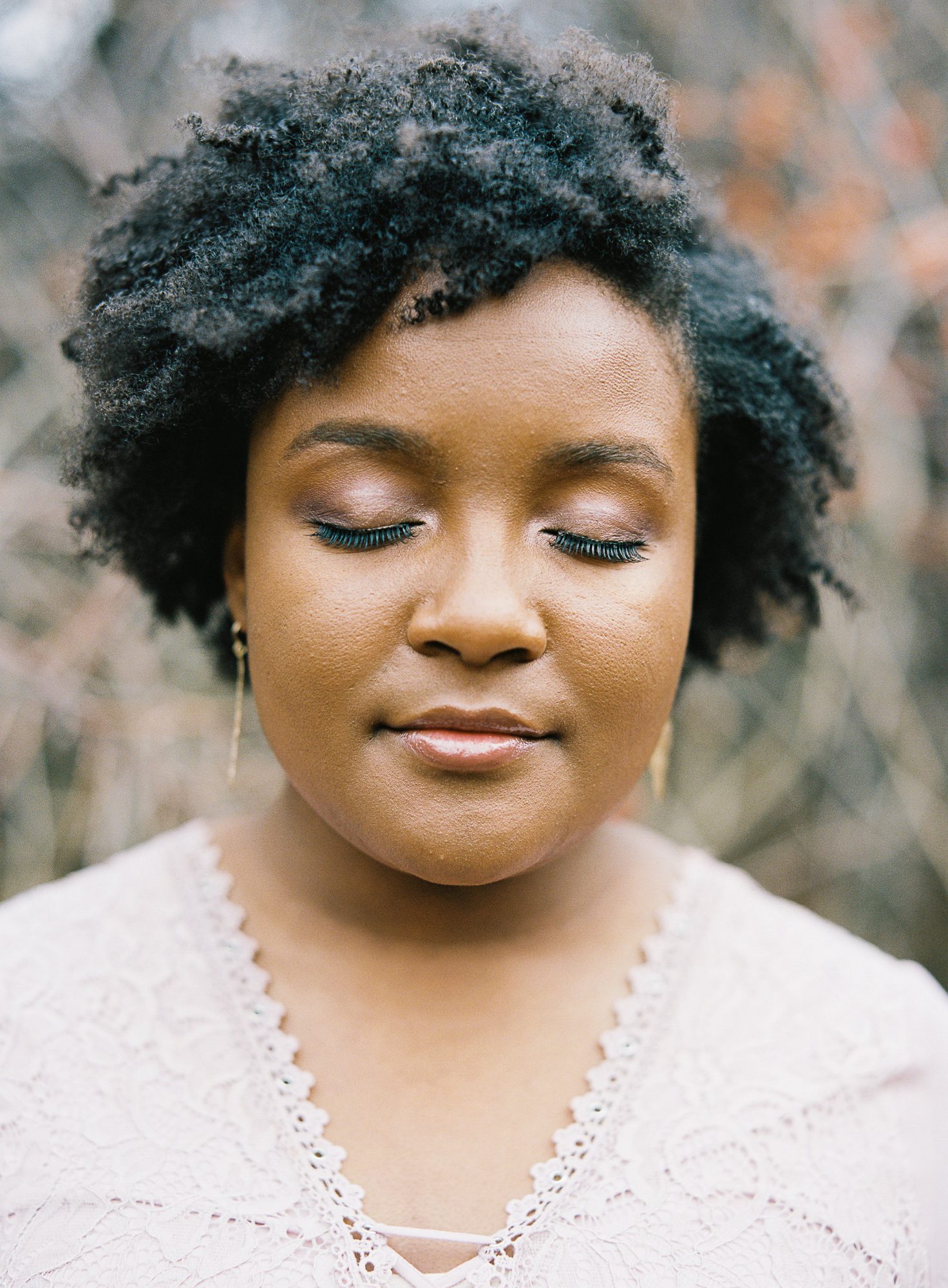 Image Credit:
Pink dress photos: Nicole Baas Photography
Performance photo: Phoenix Thompson
Long hair photo: Jeremy Minsk
Getting in touch: BostonVoyager is built on recommendations from the community; it's how we uncover hidden gems, so if you know someone who deserves recognition please let us know here.