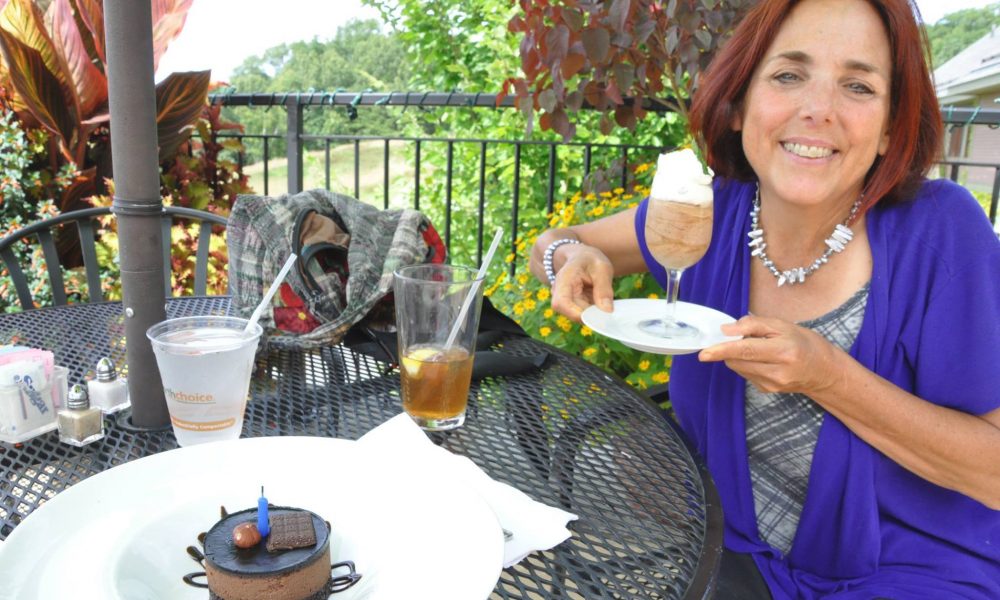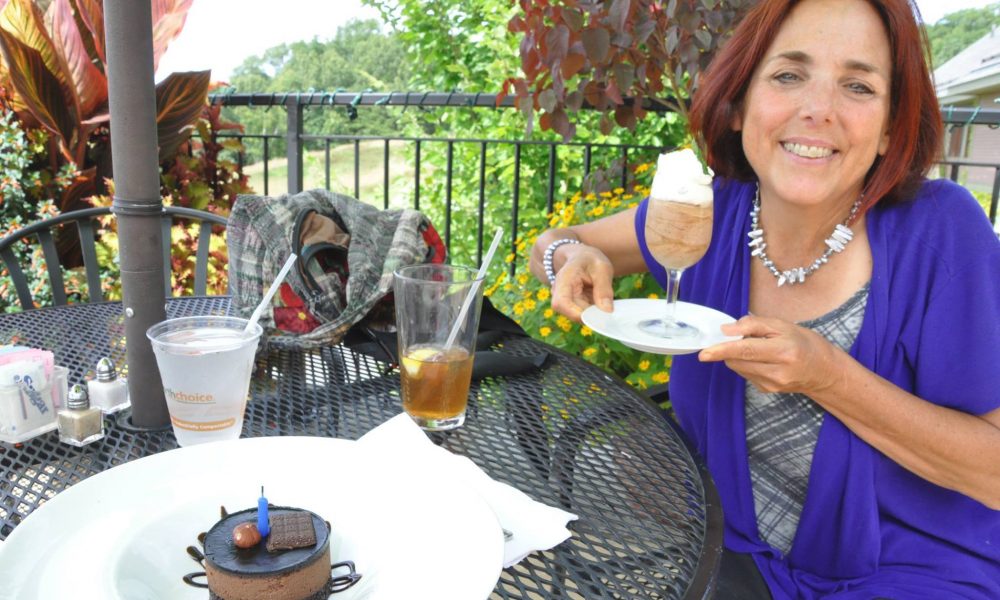 Today we'd like to introduce you to Molly Salans.
Molly, can you briefly walk us through your story – how you started and how you got to where you are today.
Self-knowledge has always been a passion of mine, as has self-care. When I was 20, I lost 45 pounds and was determined to keep it off. I discovered swimming and other types of exercise, and found that they completely changed my energy This experience not only gave me hope but also a grand desire to explore the meaning and purpose of my life.
I was still searching at age 27 but now as a single mother. My daughter gave me an impetus to deeply explore my inner self so that I could be as positive as possible for her.
Through this exploration, I discovered that self-care was extremely important. Exercise, eating right, changing my thinking process, and learning to quiet self-criticism were all critical to letting go of the depression I had experienced for so many years.
I also learned that:
• I love writing poetry and stories
• I love public speaking and open mike events
• I love telling stories
• I have a strong desire to help others know themselves
Several quotes helped me during this journey:
• "To thine own self be true, and it must follow, as the night the day, thou canst not be false to any man." (Hamlet, William Shakespeare)
• "Know thyself, and thou shalt know the universe and God." (Based on inscription at Greek temple attributed to Oracle of Delphi)
• "Be yourself, everyone else is already taken." (Oscar Wilde)
While I am in love with the work of many poets, three poets changed my life:
• David Whyte, with whom I studied for three years
• Rainer Maria Rilke, who my mother introduced me to when I was thirteen
• Rumi
When I realized that I wanted to be a psychotherapist in private practice, I pursued my education like nobody's business. Between 1988 and 1995 I obtained two master's degrees in counseling and two licenses!
• Master's in Counseling Psychology and Master's in Social Work
• License in Social Work (LICSW) and License in Marriage and Family Therapy (LMFT)
At the same time, I continued to engage in spiritual workshops that taught meditation, poetry, writing and storytelling. All of this study opened me to follow two more of my passions: African dancing and singing. Despite thinking that I didn't have talent in either, my longing propelled me forward. I took voice lessons at the New England Conservatory of Music in Boston, and studied African dancing at various dance studios in Cambridge, MA. While both were challenging, I felt victorious when, completing my first voice recital, my teacher said I had excelled her prodigy student. After a couple of years of dance, I created a one woman show as a tribute to my dance teacher. I performed this at Passim's in Cambridge with so much success that I was invited to do it again at another venue. This led to an invitation to join a multi-media poetry-music group, where we created our own poems and music to ancient myths, such as Inanna Queen of Heaven and Earth.
In 1999, my dream came true, and I was invited into a private practice. At that time, I didn't use a business coach, nor did I have a business plan. It never occurred to me to do so. This group practice helped me get started, and began my journey as an independent entrepreneur.
During my counseling with children, I discovered the value of storytelling as a therapeutic tool. My book, Storytelling with Children in Crisis, was published by Jessica Kingsley Publishers, London, in 2004. This, in turn, led to a series of workshops around the country sharing my approach with others.
Always interested in learning more, I went on to study several alternative methods of healing:
• The Family Constellation Approach
• The Emotion/Body Code
• Non-dual Energy Healings based on the Kabbalah and Buddhism
These studies, which help us access the wisdom of our bodies, taught me two important principles. First, I learned to value darkness and negativity and the purpose they can serve in one's journey. Second, I learned techniques to help unmask and unpack the feelings that depression and anxiety hold. And, while it may seem surprising, these learnings in turn revealed to me that the qualities I hold most dear are compassion, kindness, and unconditional love.
In 2008, I struck out on my own, moving into the Westford Center for Healing and Alternative Therapy. I named my psychotherapeutic practice "Healing Connections." In 2014 I launched my second business, "Healings with Molly," through which I offer many different modalities leading to a deeper sense of self.
Has it been a smooth road?
This has not been a smooth road! The idea of leaving a group practice in 2008 to strike out on my own was challenging. I would no longer have the support of the other therapists. I'd also be missing our weekly consults and impromptu discussions that allowed me to deepen my work.
However, my work was growing in such a beautiful, alternative, healing direction that I needed to be in a less traditional setting. I felt that the Westford Center, with its holistic approach, would be just the place for me. And my intuition was right.
Being on my own meant that, for the first time, I would have to do my own marketing. I joined business groups like BNI and the Chamber of Commerce. I also began reaching out to other clinicians and to pediatricians. I created a FB business page, and learned how to effectively use social media.
Most importantly, instead of fearing and dreading marketing, I embraced it as my best friend. The challenge forced me to reach out and meet others I normally wouldn't have. Through this, I discovered my innate independent, entrepreneurial spirit.
A predictable challenge was the seasonality of the work. Summers were the hardest, with everyone away. So I chose to use this time to pursue my own writing, and to develop classes and workshops to offer in the fall. In 2007 I began writing my first novel, traveling the next year to Hungary and Poland to research the background. Ten years later, the book is still in process, and I'm very excited about it.
All of this has helped me both trust in myself and the process. Which leads me to my favorite and most successful marketing tool: self-knowledge. "Know thyself" is the most profound advice I followed. This, in turn, leads to self-compassion and self-love, two of the most difficult qualities for us humans to embrace and receive.
So let's switch gears a bit and go into the Healings with Molly and Healing Connections story. Tell us more about the business.
In my psychotherapeutic practice—Healing Connections—I conduct sessions with children, teens, families, and adults. What sets me apart, I believe, is that I value all feelings. I have learned that the negative ones are as valuable as the positive. As a matter of fact, negativity is a sign of change. It's a paradox, as it's the negative feelings themselves that lead to the change you're seeking. It's this very place of negativity that's the hardest to reach and work on. Because I understand reluctance, I can help my clients slowly take the steps necessary to see how to create the changes they're longing for. For these reasons I call myself, "Not Your Typical Therapist."
I specialize in treating people suffering from:
• depression
• anxiety
• overeating
• ADD
My other practice—Healings With Molly—offers alternative approaches which help people go further into their own healing. I understand the effectiveness of talk therapy. Yet, for some, it will only lead to a threshold, where there is a desire to go more deeply into an issue.
My favorite of these healing modalities is the Family Constellation Approach. If you're struggling with addictions, or living with someone who is, or if you're having financial issues, or trouble with a significant relationship, and talk therapy hasn't helped enough, then it's an indication that you're stuck in unwanted, unconscious, repetitive patterns that began at the time of birth. The Family Constellation Approach, which is a powerful shamanic journey, leads you down into the soul of your family, the place of unconditional love. From there, you can change these patterns into conscious, creative ones that are not just affirmations but a real shift in consciousness. This process can propel you into the life you've been longing for with self-compassion and self-love like nothing else can. I am passionate about this work, offering workshops and individual sessions.
What's your favorite memory from childhood?
I loved walking home from elementary school. I'd stop and talk to the plants and flowers. This brought me a great sense of joy and connection to nature. Growing up San Francisco, that was easy to do every day.
I also loved:
• Riding my bike
• Swimming
• Dancing
• Learning to write haiku in 6th grade
• Being the "Dear Abby" on my high school newspaper
• Receiving books for my birthday and Christmas
• Listening to my father tell us bedtime stories about his life as a child
• Writing stories that my older sister illustrated
I also loved inventing stories with my maternal grandmother. When she visited, she would sit on my bed with me and my older sister and the three of us would make up stories together. Later, when my grandmother left for her home in Chicago, we'd exchange letters that continued the stories. I laughed my head off, both when writing and reading our stories.
Pricing:
1 hour indiv. healings at Healings With Molly $150 Indiv. Family Constellations 90-120 minutes $225
Workshops vary from $44-$150 depending on length of time
Contact Info:
Image Credit:
Nancy Capaccio
Getting in touch: BostonVoyager is built on recommendations from the community; it's how we uncover hidden gems, so if you know someone who deserves recognition please let us know here.