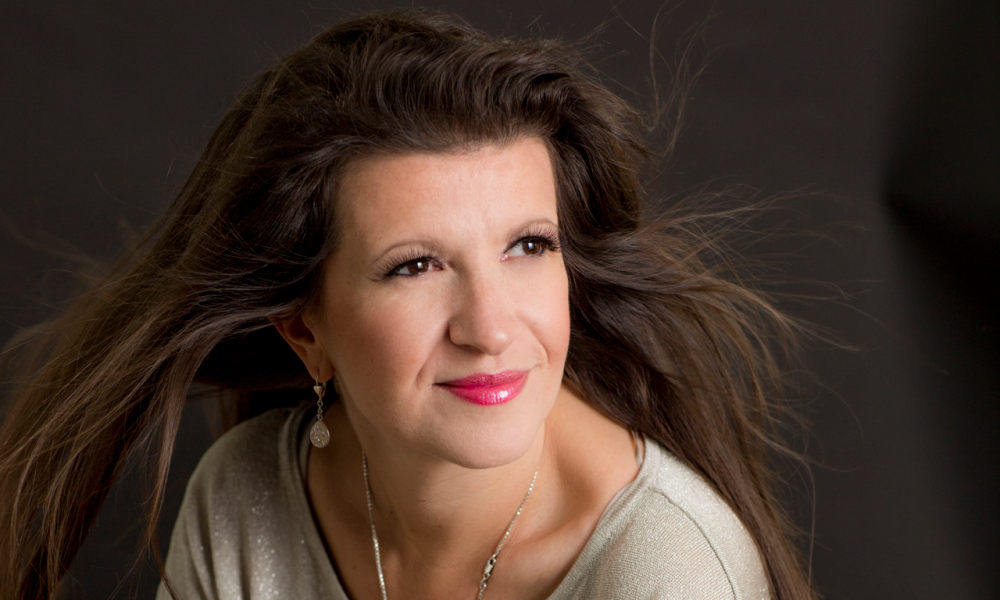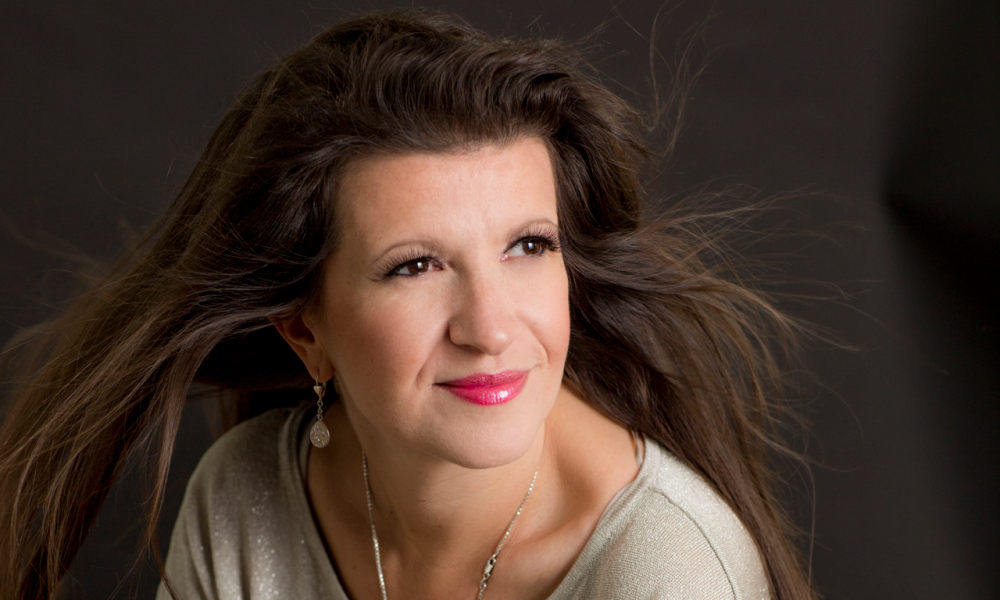 Today we'd like to introduce you to Milena Origgi.
Milena, please share your story with us. How did you get to where you are today?
My name is Milena Origgi, aka Mylena Vocal Coach. I was born in northern Italy, exactly in Milan, the business center and fashion capital of my Country. I started my career as a wonder child, singing in front of a public already at the age of 6. My career as a singer led me to travel all over the world, but my passion for the voice, and in particular all that is related to its vibration, led me to develop further this precious and unique gift that was given to me by God. And I guess this was the right choice, as today I am one of the most requested and respected vocal coaches in the world!
As a Vocal Coach, I first started teaching how to sing, but very quickly I realized that the traditional way of teaching was something in contrast with a healthy and expressive voice. Maybe you don't know, but the traditional singing technique was developed in an era where there were no microphones and only males were allowed to sing. Very long time ago. For sure an update was more than necessary!
So I began, more than 20 years ago, to create my own teaching method, and I have named it "Inborn Voice". Since then my reputation as vocal Coach started to grow exponentially. And it is still growing fast! As a result of my new way of teaching, the Inborn Voice Method, all the vocal skills of my clients, not just their singing, improved dramatically. The human voice is one and indivisible so every improvement in one direction will lead to improvement also in all the others.
My clients began to develop a more effective communication, with awesome personal results in both the social and work environment. All of them, in a way or in another, have reported having interesting side effects in their life: like job promotions, new and remarkable assignments, new friendships or new romantic relationships. At that point, my work, thanks to word of mouth, started to shift. I was receiving more and more clients not related to the singing world. All of them wanted only to improve their voice and their communication. The majority were businessmen, but a big share were also actors, team leaders, couples, moms, and especially those with low self-esteem, still trying to find their voice in this world.
In a short time, I further refined the Inborn Voice Method to expand it with these new clients' specific needs. This is how I became the most renowned vocal coach of Italy and how my website skyrocketed to be in the first position on Google in Italy!
Of course, I did not stop there. My name and the Inborn Voice method naturally spread throughout Europe, to the point that I decided to start a second studio in Cambridge to better serve some important business leaders and managers of the United Kingdom. In just a couple of years, my fame expanded to the whole world, forcing me to become also a pioneer of the online lessons. In fact, in the first years of the new millennium, I was already working from Milan and Cambridge with clients online, especially in the United States and Hong Kong, using the freshly available broadband connection.
This technological innovation has taken me to be even more requested, until I've been invited to work directly here in the US, exactly at Boston in 2014, where I opened my third studio. Clearly, this is a great achievement for anyone, especially for a woman! Today I continue to travel back and forth from my three studios, Boston, Cambridge, and Milan. But the majority of my clients follow regular online lessons.
I am currently thinking of starting up the fourth studio in Los Angeles, as I would love to offer my clients from Hollywood the opportunity to work in a full immersion program and get results they love even more quickly. Today I have a unique expertise, with more than 17,000 online Vocal Coaching session, training voices, during the last 20 years! I suppose few coaches can stack up a so humongous number!
Overall, has it been relatively smooth? If not, what were some of the struggles along the way?
No matter which path you choose to undertake in your life, this will inevitably present challenges and obstacles to overcome. Being an entrepreneur and a woman, I love to face great challenges. The first and most important battle is the one I'm still fighting against traditional vocal training. All it started back in Italy and now is global. In fact, the idea that you can learn how to sing or simply use your own voice by only performing vocalizations along with a piano is for sure a myth to be soon busted. Everyone caring for voice health knows this as a fact.
Clearly, is possible to learn that way but is highly probable to produce some kind of damage at your vocal cords! Healthy vocal cords are a must if you want a voice you can trust. In my long working experience, I have seen too many times voices with problems arisen from some sort of bad teaching, and the worst part is that every victim, was feeling like all it was their fault or they were missing some kind of "talent". There is no magic or talent involved in having the ability to speak all day long or to sing the tune you love with an awesome voice! Everyone can do it if it's able to reach its own Inborn Voice.
In my career, I have earned the nice nickname "Voice Guru", just because I have the ability to fix, strengthen and improve the voice of my clients without letting them produce any vocalizations. The most of the time I don't want them to make any sound at all! The Inborn Voice method is grounded on a set of exercises that are really out breaking, all part of my registered trademark. As this idea is completely new and revolutionary, when my clients started to see improvements of their speaking or singing voice without producing any sound, they started considering this as the result of some sort of "magic". Hence the nice nickname Voice Guru, which today I carry with pride!
Probably I am a real Guru, as I bring light in people's life, but I only apply my knowledge to the most awesome and powerful instrument of the world: the human voice. My clients are doing the magic! Surely for me, the second most important challenge was going international. Starting up a second studio in Cambridge (UK) and the third one in Boston, while still running the first Studio in Milan, was really hard work. Plus you have to travel thousands of miles regularly just to keep them running! Luckily for me, all three cities are really awesome!
I speak fluently Italian and English, which I studied in a Cambridge college when I was 16, but I do speak also French, a bit of Spanish and little of Japanese. So at least the languages were not an issue. It's the bureaucracy that poses the most of the challenges: obtaining all the permits and authorizations from the authorities require patience and expertise. It took me two years to get approved for immigration in the US, but now I'm really proud to be the only Vocal Coach in the world able to run three studios in three different countries!
I expect to become the most requested Vocal Coach in the Boston area in the next 4/5 years. The results that my clients are showing are creating a bit of buzz that is already spreading fast: I'm so happy about that! People are so responsive to real results, especially when they are easy to reach. Any successful client is a walking and speaking marketing campaign for me! When one of my clients improves in a college, in a work environment or among any other group of people, everyone around will ask them what's going on and what's their secret: Inborn Voice is the answer!
Finally, the third challenge was related to pioneering the online world for providing services to my clients that literally are spread across all continents. A long time ago I decided to adopt the online platform for my training. All the technological investments I have made in the past to guarantee the quality of my services to my clients were substantial. Today, after 15 years, everything is simpler, but a great deal of experience I have matured with over 17,000 online lessons, adapting my teaching method to this technological instrument, still grant me a huge advantage.
Today I still fight against the idea that an online lesson should be based on vocalizations. This is one of my favorite subject of the lectures I give to the international conferences I am invited. I think there is no Vocal Coach, not even a simple Coach that reaches clients across the United States from Hawaii to Miami, across Europe from Portugal to Hong Kong, and even in Australia and New Zealand. This is all possible because, among other things, the time zone of Boston allows me to work with all the other 13 time zones without too many schedule problems. At present, I miss only Cina, but I have traveled all over the world for reaching my clients. I've been even in Greenland, in Antartica and in South Africa!
Challenges never end. It's easy to imagine that the more my clients are successful, the more they are busy. Today everyone is really busy! This leaves them with a little time available for improving their voice. But they are still smart enough to understand how important is their voice to progress and evolve in their life. So, not long time ago, to meet this need, I decided to start a new adventure. I've started to organize very exclusive Retreat, often in association with some relaxing disciplines such as yoga, where my clients can combine a full immersion training with Inborn Voice with a holiday, usually during 3 or 6 days. This will give them time to focus on the training and relax from the stress of their life.
Among the exclusive locations I run my Retreats, there are some of the most beautiful places in Italy, such as Sirmione, or of the World, like Easter Island, the Galapagos Islands or Japan. I usually do not need to market these events as they are sold out even before planning them. But I started to feature some of them on my website
https://www.inbornvoice.com.
I usually run also full-day workshop all around the world. Usually, I run one on mid-November in Manhattan and one in mid-January in Milano. This year both of them will be featured on my website as I want to give back to the community and open those to people that are not already my clients. If your readers can't find them, they can simply ask me via email.
Please tell us about Inborn Voice.
What is a Vocal Coach? This is the one question I always receive. Essentially I am like a musical instrument tuner, where the instrument is the human voice. It is required craftsmanship as every one of us is different. Pretending to train everyone with the same set of exercises is foolish.
How do I tune people? I tune them based on their requests, not according to my taste. I do not add new knowledge or new "tricks and tips". This stuff is never working over a long period of time. I do work like a violin builder. I scrape off the surplus wood, i.e. things we have learned and are having bad effects on the voice, like posture, breathing, phonation, and I let people gain back the same healthy and powerful voice they were born with. This seems easy to do, but it is not. People cannot think of the speech, the posture, the breathing and the interaction all at once. They have to remove bad habits to let the voice thrives.
Once they start to gain more confidence in their voice, my clients start to interact more with other people. The good feedback they receive will add more confidence and self-esteem. This virtuous circle is the secret to my success. Just to give a good example, I help people getting a good voicemail welcome message so they will start receiving more messages. Some of them are so surprised by the results they can't believe them. Some even complain they cannot keep up with all the messages!
I help also people preparing a keynote. A lot of college students, researchers, and businessmen are required to present their work to someone important. A good keynote or a good lecture is never the result of chance. Some of my clients are now known worldwide for they speaking abilities, and they do this as their primary job. I do specialize in speaking, but I do also train adults in singing. I do not teach how to sing to kids, unless really necessary. Kids must enjoy their voice, not train it!
My business name is well known in Europe, as I am among the 5 best Vocal Coaches over there. It's just 2 years that I am running my Studio in Boston, so people are still understanding my work. Fortunately, I've been interviewed by some of the prestigious magazines and TV of the World. This for sure will help me over the long shot! Among them, I can feature ELLE, CNBC, and MTV, but I have many other national magazines and newspapers in Europe. Some of them are featured on my website if you want to read them the link is https://www.inbornvoice.com/news.
Inborn Voice has an interesting timeline, evidence of a great success. I founded Inborn Voice in 1995 in Milano, Italy. In 2008 I published my first book, in Italian, and became a best seller with 6 consecutive reprints! In 2010 I incorporated Inborn Voice in Cambridge, UK and in 2015 I Incorporated Inborn Voice here in Boston. Today Inborn Voice is an international company, one of the few specialized in Vocal Coaching, even if it is still at a startup stage. I have many promising students that have decided to become the future teachers of the Inborn voice method, so in a few years, when they will finish the training, Inborn Voice will grow into a big corporation.
Our registered trademark is composed of two musical notes that catch each other in a similar way of the yin-yang symbol. Among the results so far, I'm proud to have been the First Vocal Coach in the world to publish an App related to the Voice Health and Voice Training on the Apple Store. The Inborn Voice app was first released back in 2000, and it is still there, among other big giants! And I can tell you a new and out breaking update is already on its way.
I am actually also the first and only Vocal Coach in the world to be named as Topic Expert in Communication by one of the biggest and oldest universities of the world, the U. C. S. C. that has Campus in Italy in Rome, Milano, Piacenza, plus many others all over the world.
In my career, there are many other records. The new book I have just published, The path of the voice, released in January 2018 in Italy, will be launched in September in English also in the United States. This book is also a pioneer. It elevates the vocality of the human being to the level of quantum physics. I am particularly proud, as a Voice Guru, to combine spirituality and quantum physics in the voice training.
The characteristic feature of Inborn Voice is to consider the voice all around, at 360°. Most vocal coaches consider only the technical aspect of the phonation. This is only 25% of my work and only singers or individuals with some kind of phonation problem can benefit from it. I also deal with the emotional aspect of the voice. This occupies another 25% of my work and this is the area where people start to understand the full potential of the voice, how it is a mean for connecting with others. I get a lot of results, especially from college students that literally transform themselves and their future with the awareness of their voice.
The last 50% of my work is all about vibrations. Only working with these three pillars is possible to regain the full power of our voice, the one we were born with, the one able of making our cries so loud and powerful to be heard miles away, 24 hours a day, seven days a week! Over the years I have developed a special practice, now Trade Mark, that I call "Vocal Realignment". At the moment this is the most advanced evolution of Inborn Voice that leads people not only to improve their voice but their whole life. It may sound strange, but there is a lot of science behind it. This is complex to explain but easy to do, I suggest everyone interested in digging up this topic to read my last book or enroll in one of my day workshops. I usually run them all over the world, usually, I run one on Veteran's day in Manhattan and one in mid-January in Milano.
As you will have understood, my work is revolutionary, far from conventions, and for this reason, more and more actors, lecturers, managers, businessmen, regular mothers and almost everyone else is looking for me to improve their potential or those of their children.
If you had to go back in time and start over, would you have done anything differently?
I will not change a single thing. Every struggle and every obstacle I have faced and I will face in the future, will make me a better Vocal Coach and a better entrepreneur. I love my job, but I really love to see the results of it in my clients' life.
Contact Info: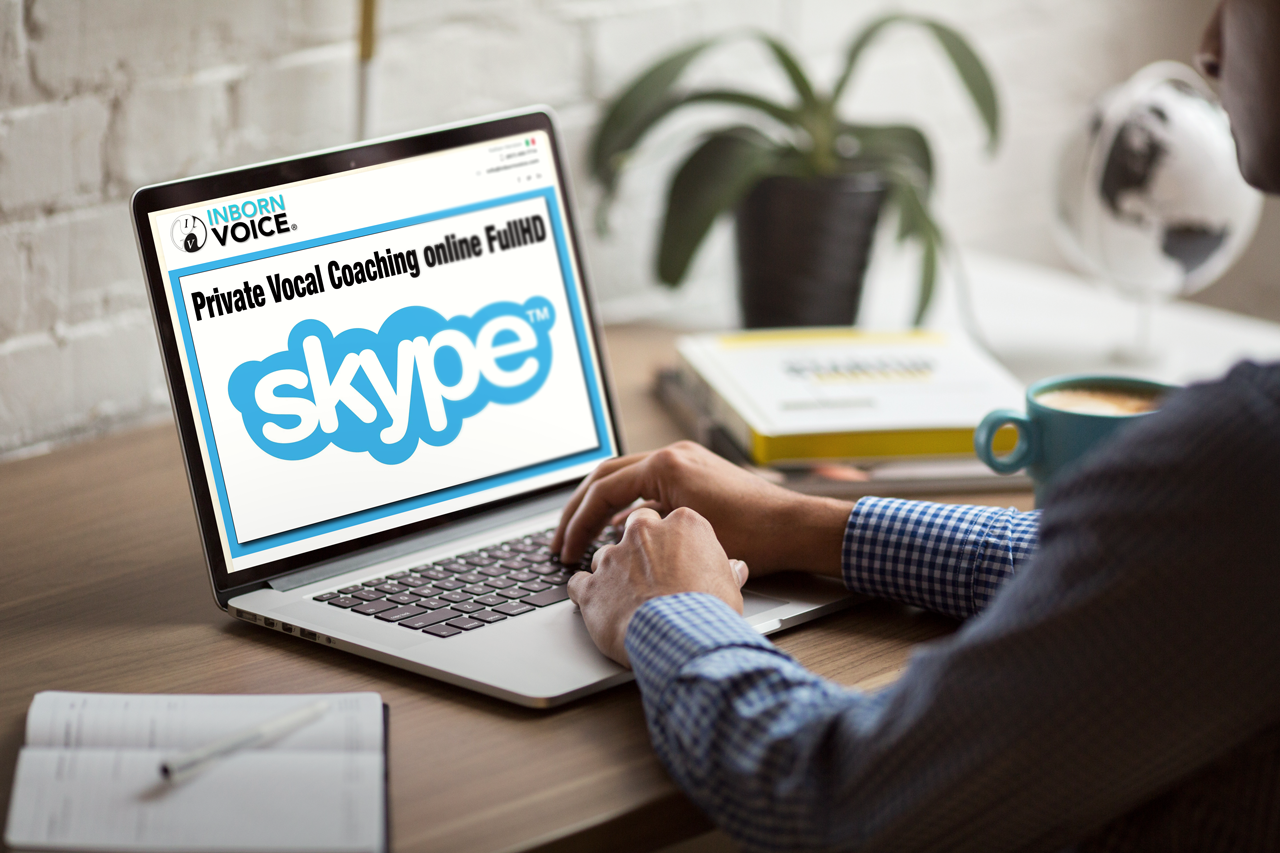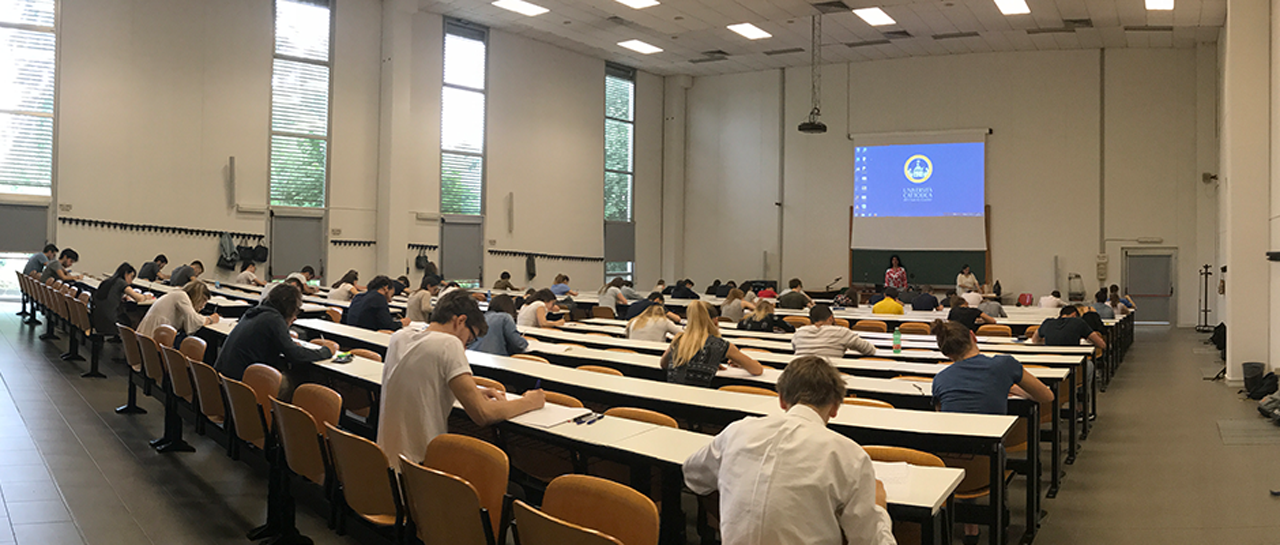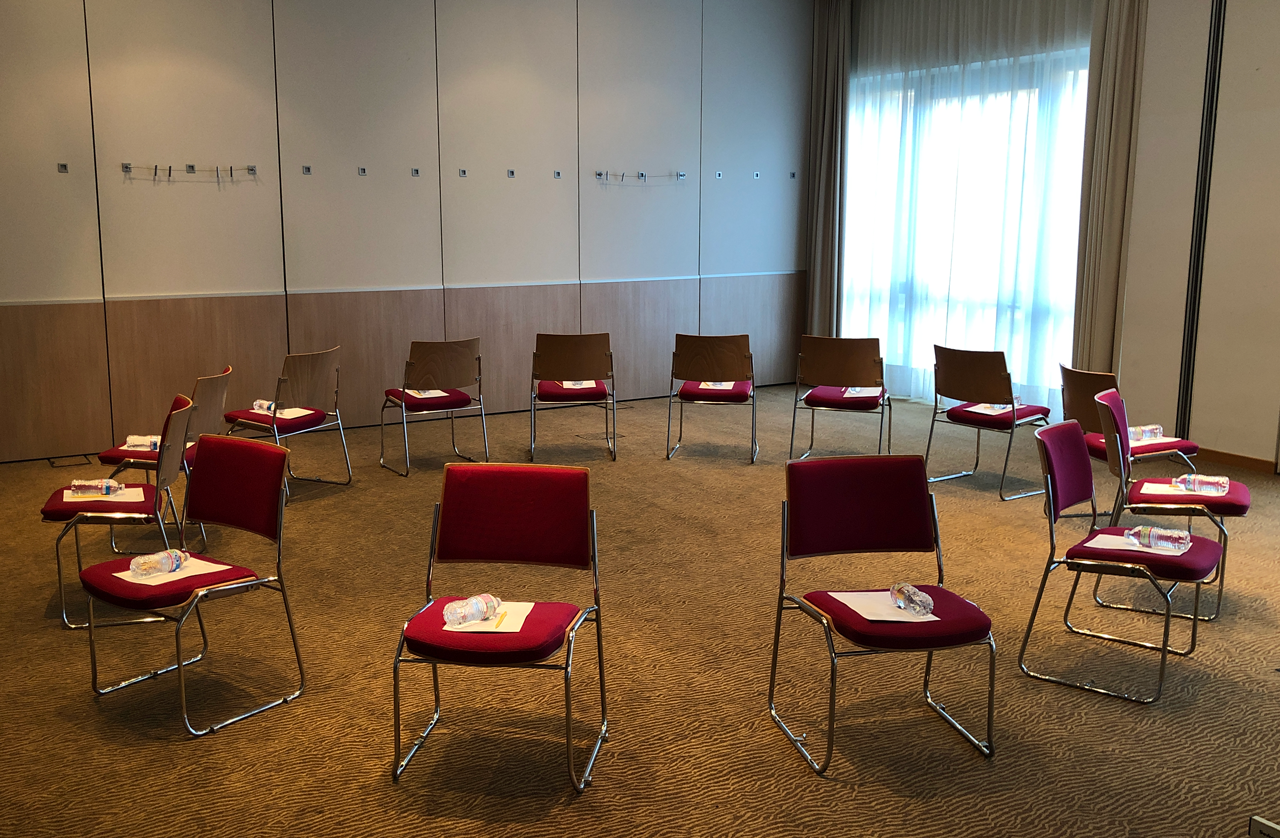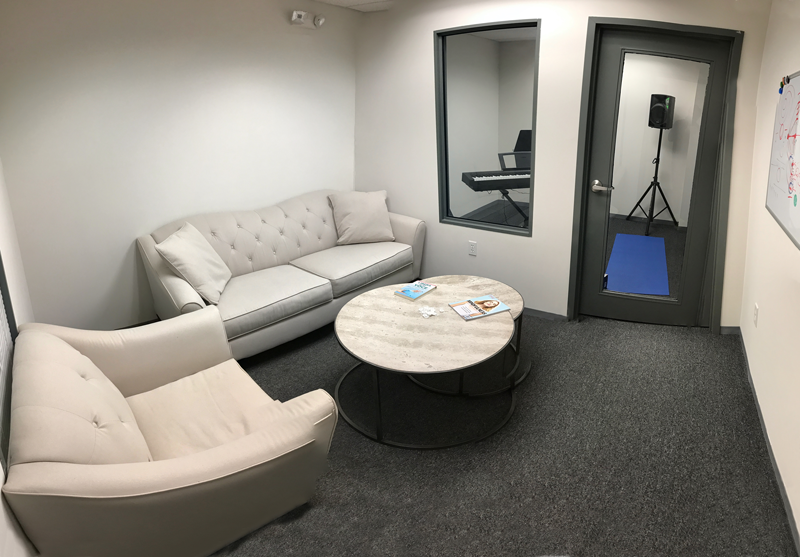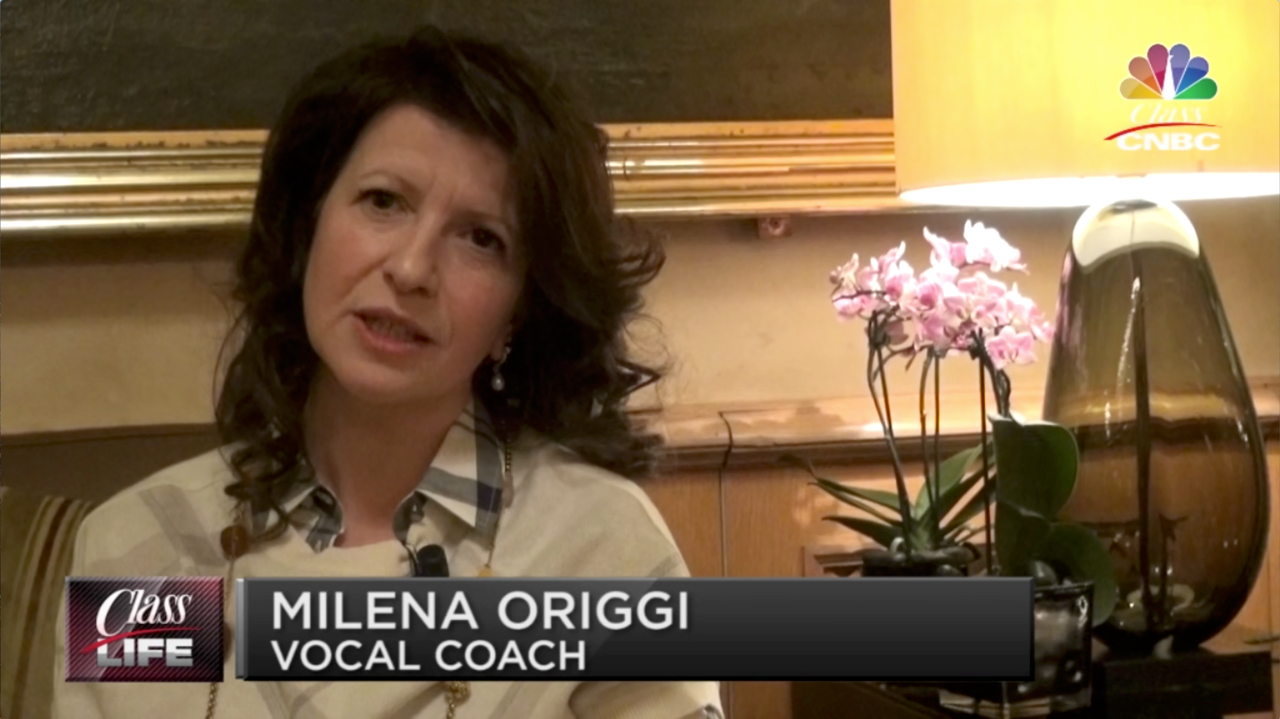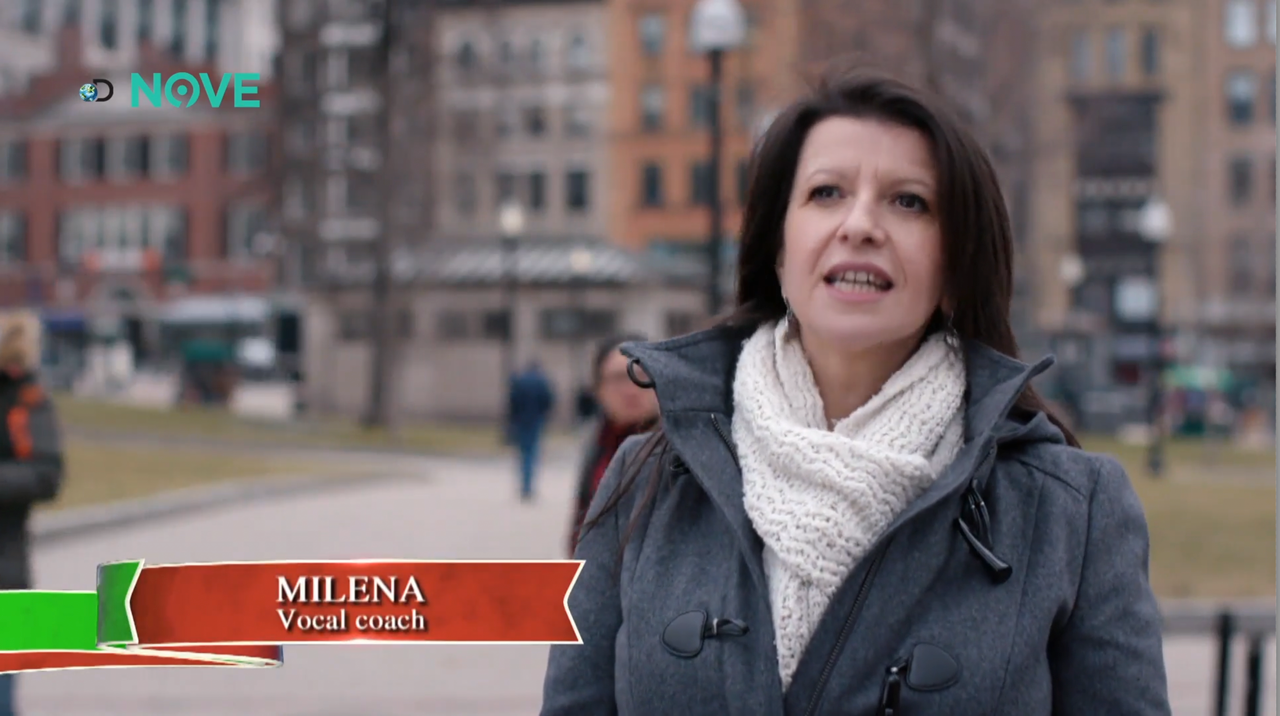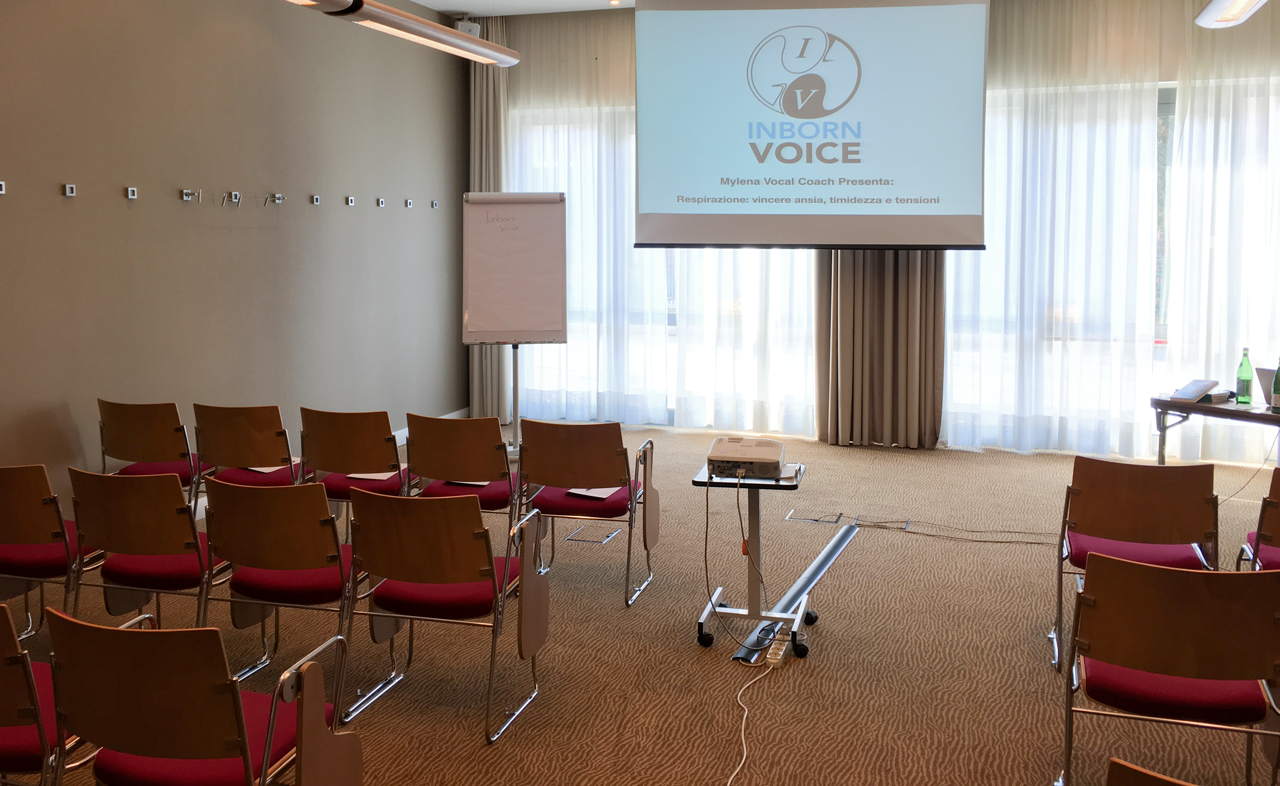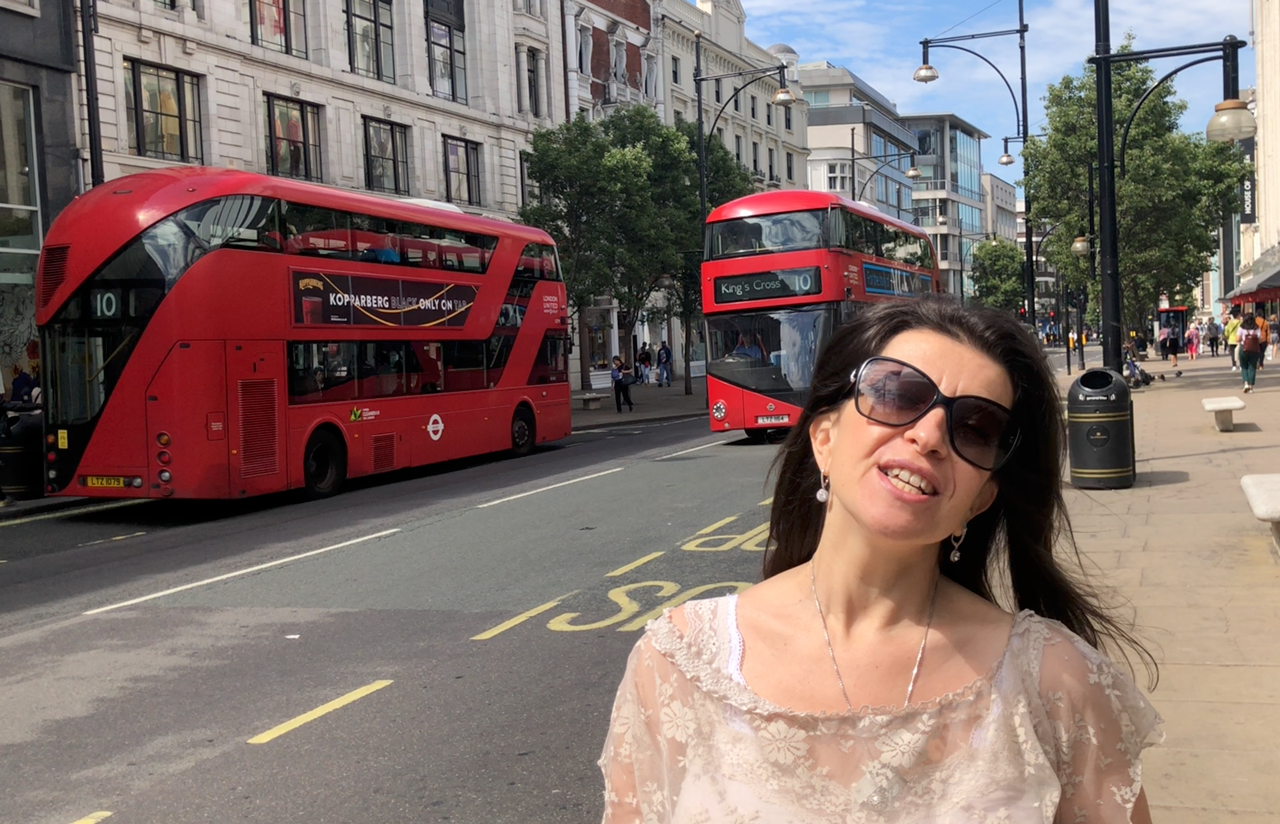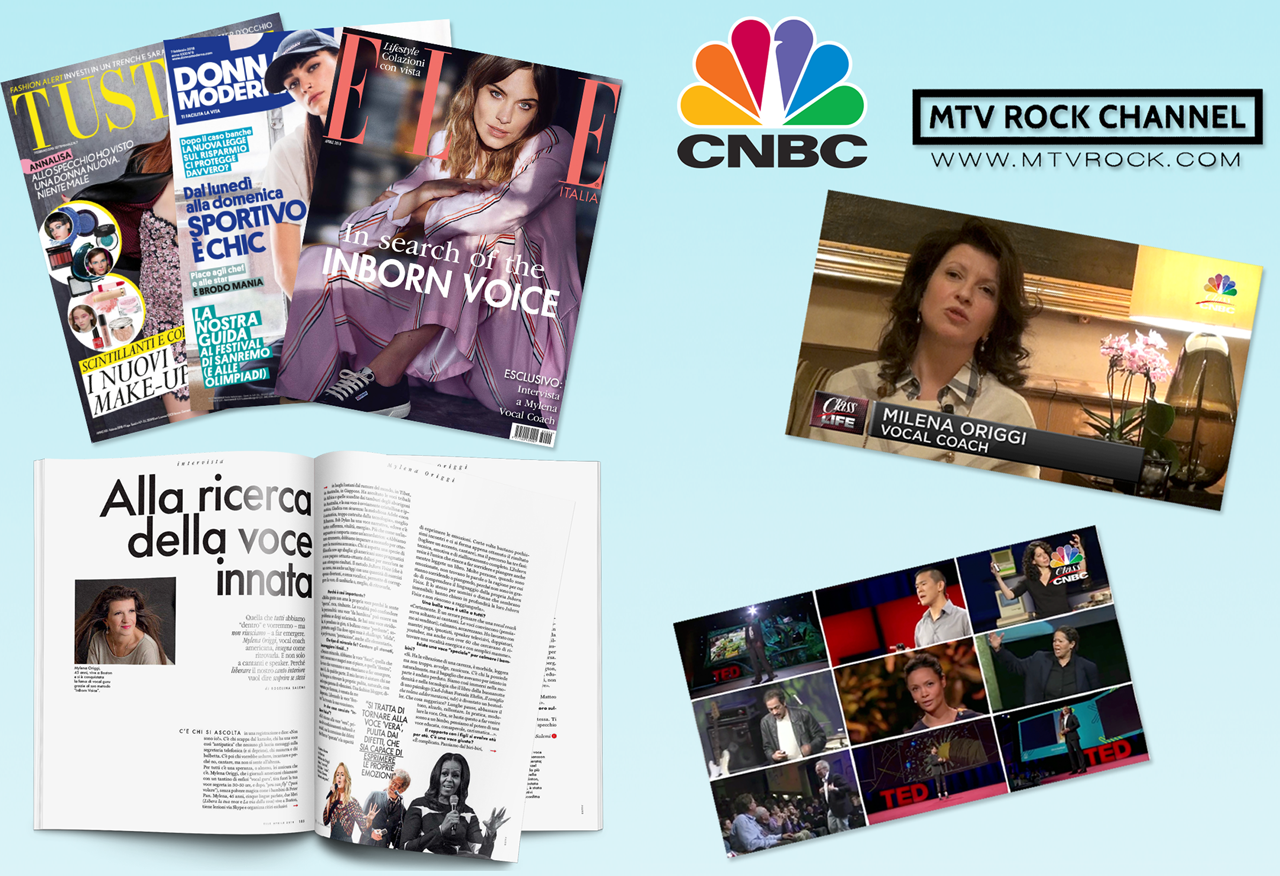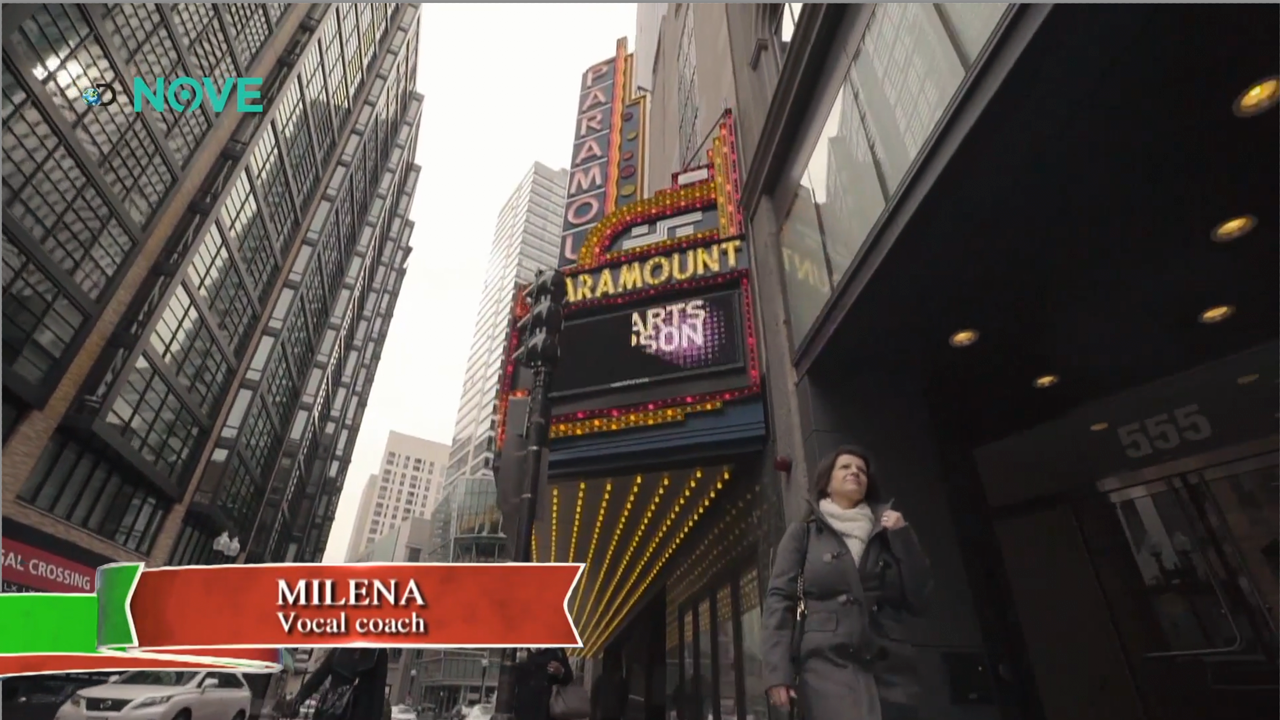 Getting in touch: BostonVoyager is built on recommendations from the community; it's how we uncover hidden gems, so if you know someone who deserves recognition please let us know here.