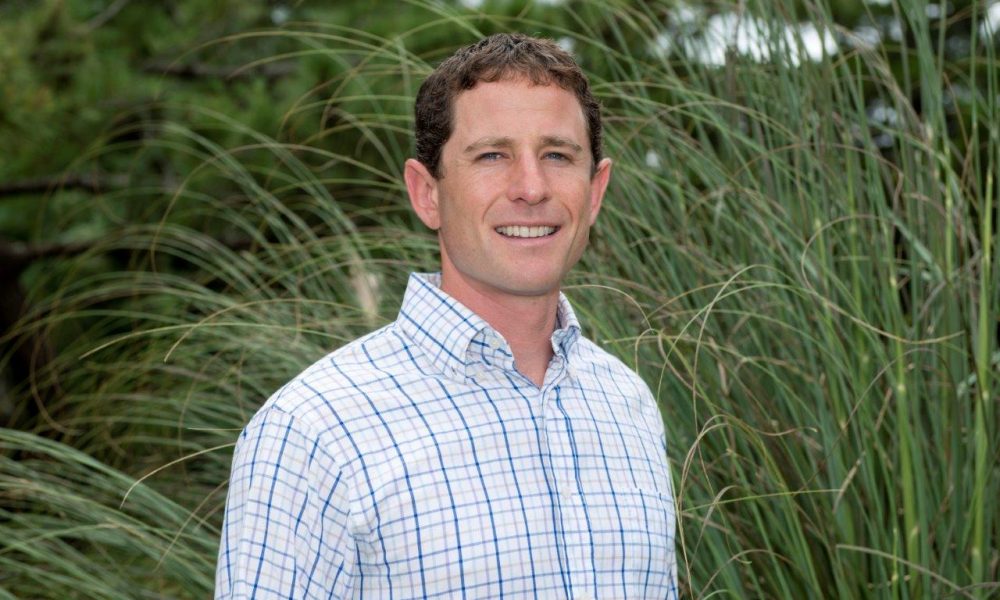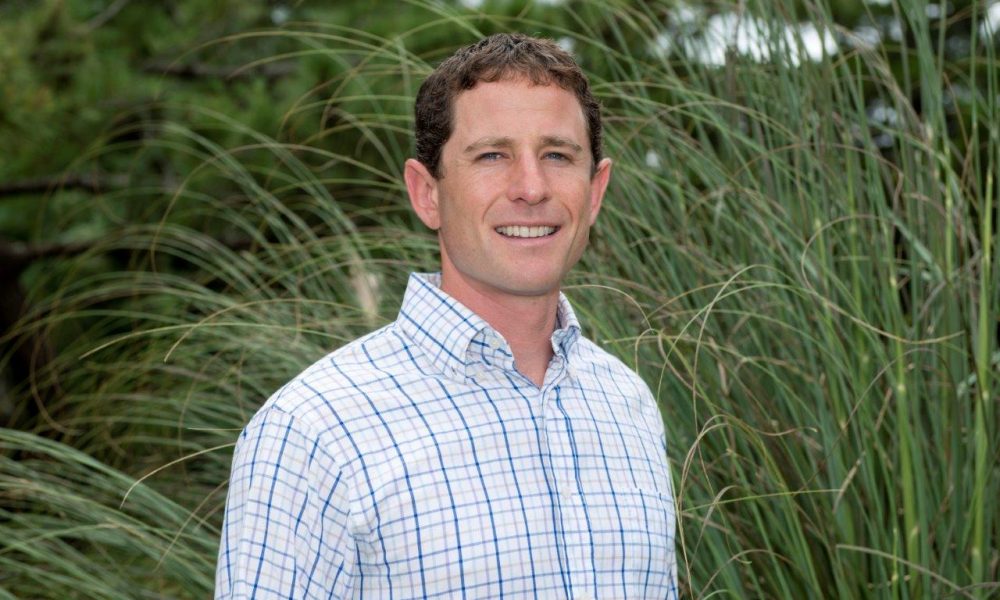 Today we'd like to introduce you to Jonathan Arst.
Jonathan, can you briefly walk us through your story – how you started and how you got to where you are today.
I worked in the payments industry for one year, and was employed by a company that would now be considered a competitor. I was twenty-five years old and it was my second job out of college. In my first month, I was a top-three producer on the sales team. I loved everything about the payments business, so I started attending industry trade shows and reading three trade journals every month. By the end of my first year, I realized the payments industry had really healthy margins, but some of the worst customer service that I had ever seen. As a result, I set out to start my own payments company to give business owners the kind of service they deserved.
Despite studying Geology in college, I understood cash flow and ROI. Luckily, it came naturally to me, as I had yet to learn about business plans. I sketched out a three year financial plan on the back of an envelope, and was sure to check those numbers and calculations constantly over the subsequent years. I am more of a doer than a thinker, so I dove right in and started my own payments company after my initial envelope calculations.
I took a cash advance on my credit card at zero percent for six months and used it to pay a lawyer to help negotiate the contracts that I needed to open my the doors. I worked tirelessly, focusing mostly on sales since it generated cash flow. I also handled all of the deployment, tech support, and customer service on my own. I answered my phone at all times of day and night, working 60 to 70 hours per week, or more. Even with that said, I was always excited and looked forward to weekends and holidays because I would have extra time to work on new projects like launching a website, creating marketing materials, or negotiating better vendor contracts.
Did I mention that I did all of this from my parents' house, in my childhood bedroom?
Fortunately, I was able to generate enough cash flow to move into an apartment where I could set up an office in a separate room. Eventually, however, my company ended up taking over the entire apartment. At that point, I realized that I needed to hire an office manager to take on some of my responsibilities so that I could focus on business development. I ended up hiring an absolutely wonderful individual, who is still with the company today, and has been a huge part of our success.
With the help of my office manager, we were able to sign on our first 300 customers. I made just over $40k in my first year. In my eyes, that was a huge success because I knew that I could double that figure in my second year, simply by repeating what I had already done.
In 2007, I took on a $50,000 unsecured line of credit at my bank. I didn't waste any time using the money to move into a real office in Salem, MA so that I could recruit, hire and train sales people. I also hired outsourced appointment setters to increase our sales efforts.
During this time, I began to refine our business model and use spreadsheets to model our financial plan and calculate cash flow and ROI. I also began taking free business classes and reading business and finance books. Luckily, the Enterprise Center at Salem State University had free business classes on Finance, Marketing, IT, Accounting, and Cash Flow. I soaked up as much knowledge as I could and put much of it to use. I was so comfortable with our financial model at MCG that I took on $125k in zero-interest credit card debt. My grandfather had taught me that you could get nearly free money and easily transfer it to another card once the zero percent promotion ran out after 6 or 12 months. By the end of 2007, I had five employees and achieved triple-digit growth in my second year.
Then, the heart of the recession hit in 2008, and we faced huge challenges. Customers were going out of business and our existing customer base was producing less revenue. The credit crunch made it impossible to refinance our credit card debt and we were forced to pay 20-to-25% interest on our revolving credit, which killed our cash flow.
Fortunately, the recession had several unexpected side effects for a growing company. It became much easier to hire talented sales people who were out of work. The recession became a huge opportunity to grow the company. It also became easier to find new customers, as businesses were always looking to save money during this time, and we offered a significant cost-savings compared to our larger competitors.
By 2009, we landed Beverly National bank as a referral partner and had huge success. They brought us eight branches and hundreds of customers, as they referred all of their business customers to us for credit card processing. This first bank relationship was key to getting us where we are today with 73 bank branches that have us handle all of the payment processing for their business customers.
We know that we had survived the recession in 2011, when we refinanced all of our high-interest debt under a single line of credit. It was hard to believe, but we were able to grow revenue at 40-to-60% per year during the recession, between 2007 and 2011. In 2011, we also launched three payment gateways with Virtual Terminals and Application Programming Interfaces (APIs), in order to drive more connections to software companies and e-Commerce Shopping Carts. During this time, we consistently enhanced our sales and operations teams.
2012 marked a big turning point for us. After taking a free business class and doing some research, I stepped up to the plate and wrote my first business plan. I formed a board of advisors to assist me, and I pitched my plan to the bank. I gave this project 1000%. It paid off when we received the financing we needed to grow the business and move into a bigger office.
During this growth phase, we came close to getting involved in litigation with a company that owed us $480k. Cash flow was already tight at that time and I had to pour all my personal assets into the company to keep it going. I was close to cutting back on payroll, but luckily, at the last minute, we settled the case and got paid just five days before Christmas. It was a tough year, but we were able to more than double our revenue without losing any key employees.
2014 also marked another great turning point, as the company transitioned into integrated payments, and made several acquisitions that totaled $185 million in card volume. We started the year with 73 Banks under contract and with strong growth in that sales channel. While we continued to invest in our FI offering, we began to focus on working with Technology and FinTech startups. We had spent 10 years building the world-class customer service that allowed us to land all of our bank partnerships, so we decided that we could smoothly transition into working with technology and Fintech, where great payments technology was just as important as being knowledgeable and agile.
It turned out to be a great fit. We already had tons of Gateway and API experience dating back to 2011. When we merged these successes with our world-class customer service, we saw some impressive results by finishing our 10th year in business with a 54% Revenue CAGR. I was able to grow a sales team that loved working with entrepreneurs, CEOs and Leadership teams, just as much as I do. I have also had the opportunity to meet other CEOs and advise them on robust payments strategies.
We reached another great turning point in early 2016, when we started to successfully invest in Technology and Fintech startups. We have collectively come across hundreds of big ideas and impressive leadership teams. I decided that we wanted to be a bigger part of the success of these companies. As such, we have invested in five companies so far and we have a budget to double that number over the next year. It has been a great experience advising them on payments strategy and payments integration.
Has it been a smooth road?
The company I worked for in 2004 backed out of a promise to buy out my commissions, so I was forced to take my biggest customers with me to MCG. That company sued me for a non-compete, but I won the injunction and ended up settling the suit they filed. I didn't have any money, so I had to take out a cash advance on my credit card to pay my lawyer and the settlement. I started out $20k in the hole on day one.
So, as you know, we're impressed with Merchant Consulting Group, Inc. – tell our readers more, for example what you're most proud of as a company and what sets you apart from others.
Merchant Consulting Group (MCG) is a payments technology company that provides a secure and fast payments platform, along with world-class customer service; both of which have paved the way for the vast success of MCG's software and Fintech partners. With a strong expertise in payments strategy, MCG invests in promising startups, and advises them on how to best drive higher valuations by amplifying SaaS income with robust payment revenue streams.
Since 2005, we have maintained the highest standards of service and support in providing top-notch payment processing assistance to thousands of business owners across the country. Many of our clients were neglected by their previous provider. It seems that a lot of payment technology providers will simply ship you the equipment and then let you go on your own. Well, not on our watch. Whether you are opening a new business or making a transition, we're here to answer all of your questions and provide you with service that exceeds your expectations.
Let's touch on your thoughts about our city – what do you like the most and least?
Salem is a great city and we have no complaints. Our office is downtown, so it's exciting to see the city consistently growing with new and trendy restaurants and attractions. Our office is a 10 minute walk from the train, and a 25 minute drive from Rt. 95 and Rt. 93. Traffic on Halloween can be challenging, but it is worth it to see all of the amazing costumes and exciting events.
Contact Info:
Address: 201 Washington Street, Suite 214, Salem, MA 01970
Website: www.merchantconsultinggroup.com
Phone: ​978-744-9090
Email: service@merchantconsultinggroup.com
Getting in touch: BostonVoyager is built on recommendations from the community; it's how we uncover hidden gems, so if you know someone who deserves recognition please let us know here.