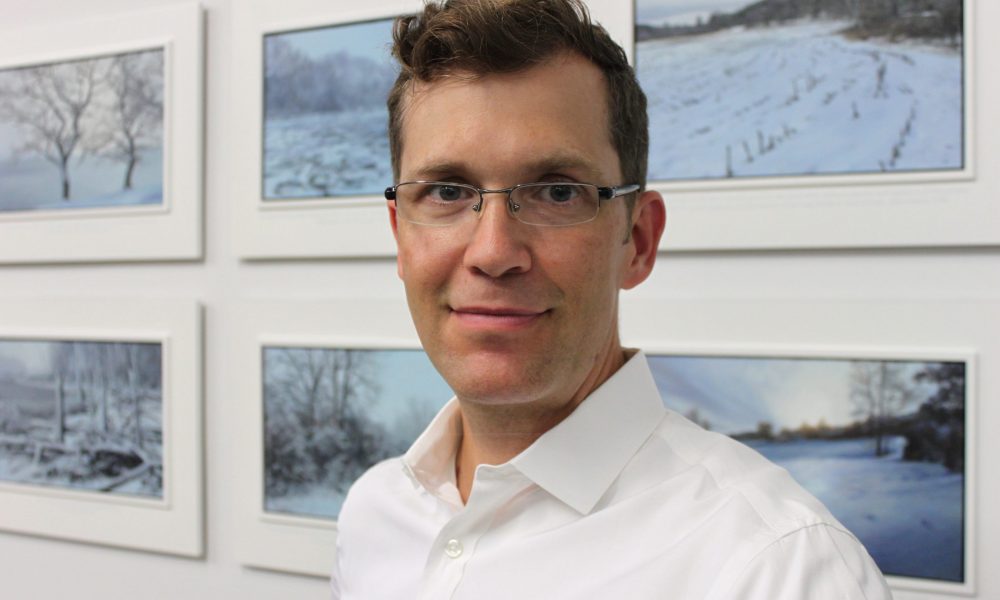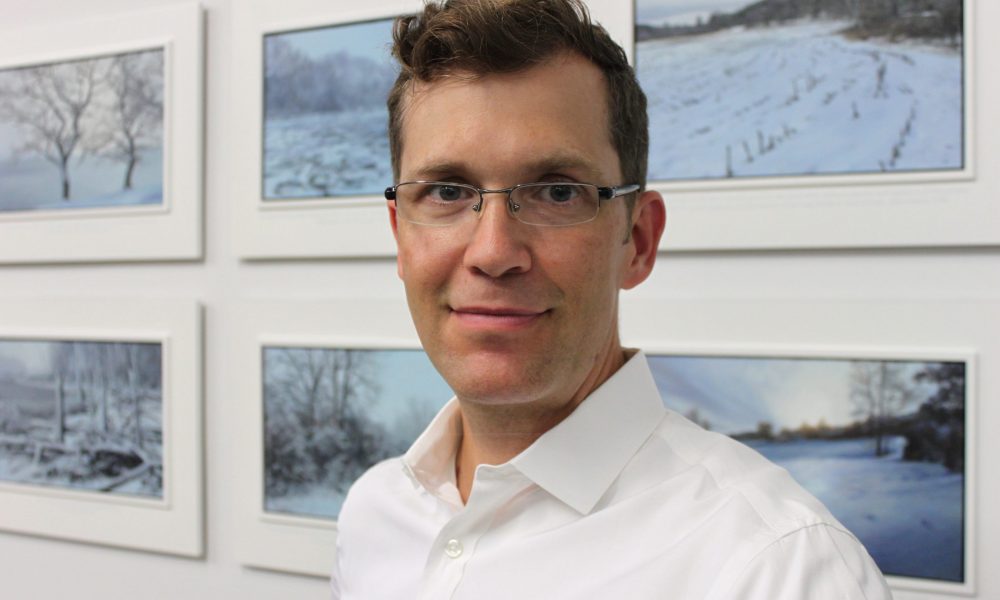 Today we'd like to introduce you to Matt Brackett.
Every artist has a unique story. Can you briefly walk us through yours?
Sure! With a mother who is a professional painter, I was encouraged to draw from a very early age. My brother and I were always supplied with plenty of paper and markers and exposed to art and art classes. Even back then, I made artwork that told stories. My family still jokes about the complex battle scenes I drew as a young boy that ended up blacked out by explosions.
I suppose a similar inclination for storytelling and ominous themes continued into young adulthood when I chose to major in painting at a liberal arts college. I loved the exposure to other favorite subjects like science and literature, but it was putting in hours in the studio along with my excellent classmates that really felt most comfortable.
Emerging from school was pretty nerve-wracking when I considered how to balance making both a living and art, but I quickly got hired at a progressive finish carpentry and general contracting firm that was founded and staffed by other creatives of varying stripes. It was a lucky fit: I got to begin learning a trade I really loved with them, and also explore my voice as a painter part-time.
While I struggled over time with the unconventional choice not to return to school for a graduate degree, I learned I really valued the skills I absorbed in carpentry, and saw both it and my painting as serious professional work. In the studio, I kept hours just like the contracting company asked me to do, I set goals as if I was following my own business plan, and I developed a craft as technical as fine cabinetry.
Over time my paintings earned attention for their idiosyncratic subject matter of real-looking scenes of friends and family members acting out suggestive narratives. And I honed the way I used the paintings myself: as emotional sounding boards to which I could apply and reapply meaning. Eventually, I chose with my wonderfully supportive wife to pursue painting full time, and I feel very lucky to be able to share my artwork through galleries and museums locally and nationally.
Please tell us about your art.
I am at the cusp of a recent, abrupt change in my subject matter. I became most known for my figurative work, which depicted both people and animals in resonant landscapes. Well, recent events have urged me in a new direction, but landscape as an element has remained.
I was very disappointed with the 2016 presidential election, and I remember despairing for the country and the future of my young daughters at the prospect. That winter's late blizzards called me outside, and I took walks out into the storms as if I were searching for something. I think the turmoil I felt inside somehow mirrored the natural turmoil outside in those bleak spaces.
Then later that spring, our family took a trip to Washington D.C. where I was reminded of the monuments and memorials where messages of honor and justice were literally inscribed in stone for posterity. The words seemed to chastise the values of the new administration. I felt inspired to learn more about these voices and lessons from our past and to combine them with the scenes I had remembered from my winter walks.
The result is new territory for me: work that is political and work that uses text. I felt I had to do a lot of learning, experimenting and seeking feedback to try to learn how to make it. I hope viewers come to the paintings quietly as they take in the tone and subtlety of the scenes. But then I imagine them noticing the faint text and contemplate the context of those Americans who would guide us through to clearer skies.
Given everything that is going on in the world today, do you think the role of artists has changed? How do local, national or international events and issues affect your art?
Even though our country is navigating dangerous, historical times, I think the role of artists remains the same to this day: to remind the world of grace, mystery, and interconnectedness, and to direct, strengthen and sometimes critique society.
My past work was more about exploring universal emotional connection, but as I have described, I feel urged to make a more pointed national statement. This makes me uncomfortable, but I have learned it's inadvisable to try to deny uncomfortable creative urges. I feel like a kind of servant to my painting, in that it's my job to be a channel for it, and to do my best to get out of the way. In this manner, I am constantly looking for a balance between an intuited voice and a crafted one, or between a personal source and a mystical one. As all artists do, I hope to inspire connection with others and to stir response and action.
How or where can people see your work? How can people support your work?
Thanks for asking! I have a painting in a group show at the Boston Convention and Exhibition Center up until September 28. And on October 5th, a solo show of my winter Bitter Chill paintings will open for a month at Alpha Gallery in the SoWa neighborhood of Boston. The opening reception is from 6 to 8 pm on the 5th.
My website is a good place to learn more background on my paintings and to sign up for email announcements, and I post more behind-the-scenes and process photos of my practice on my Instagram account.
Contact Info:
Website: www.mattbrackett.com
Email: matt@mattbrackett.com
Instagram: @matt.brackett.art
Facebook: @MattBrackettArt