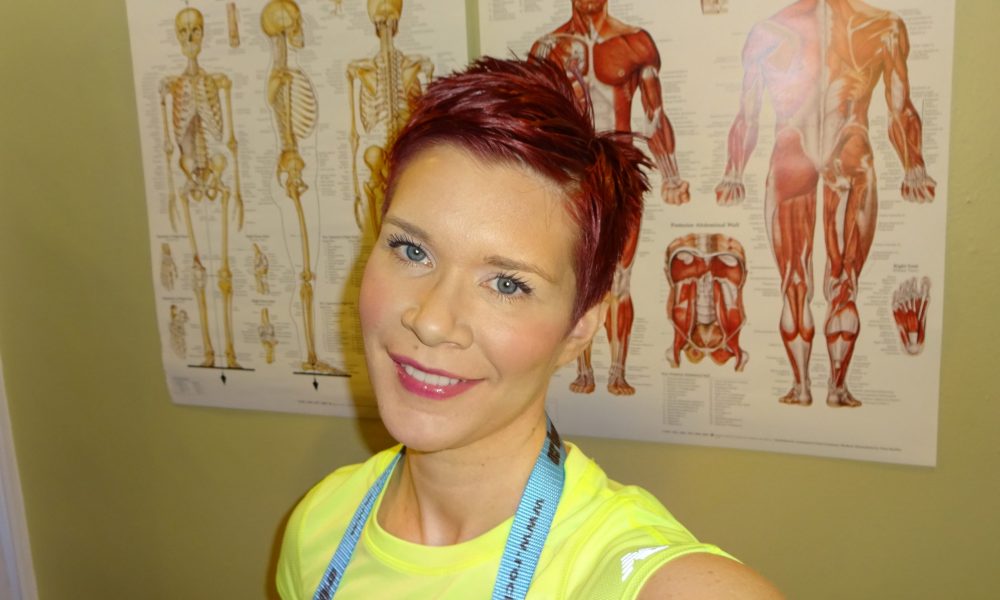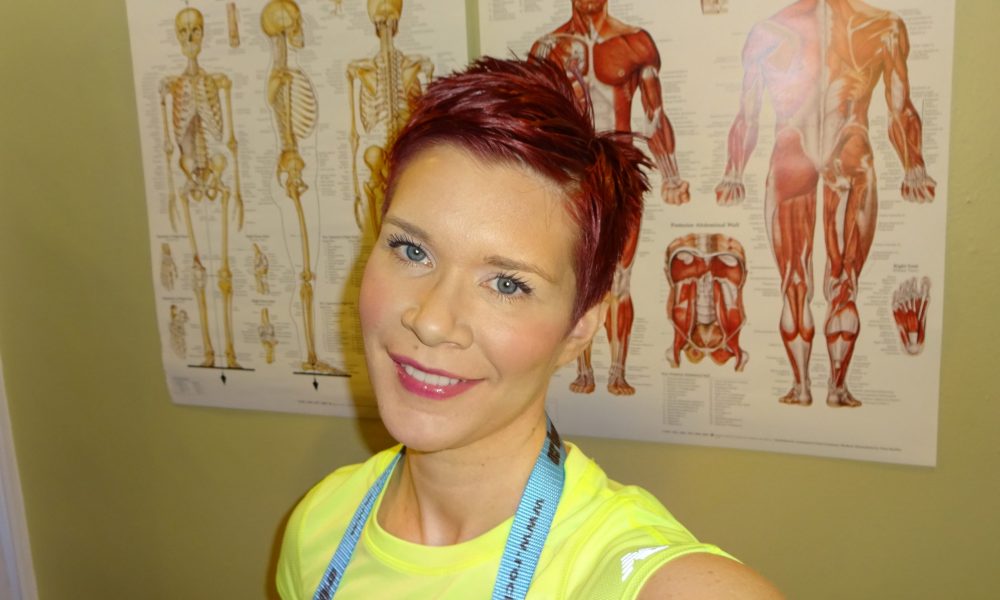 Today we'd like to introduce you to Marta Banuelos.
Marta, please share your story with us. How did you get to where you are today?
Although I started my online business in 2012, I would say the journey began 17 years ago when I was unexpectedly diagnosed with liver disease. I was 25 years old and completely lost on how to care for myself during the early stages of my illness. At this time no one was talking about the importance of nutrition, or that 80% of our immune system can be found in our gut, or that this immune system is actually something that we can directly boost with proper nutritional skills. I think what became particularly upsetting was the moment I realized that had I known what I know today, I more than likely would have made the full recovery. But instead my lack of knowledge ended up with me receiving the diagnosis of chronic hepatitis b and the lifelong medical care that went with it.
There was however a silver lining. Without proper health insurance during those years, I had no choice but to hunt for the answers on my own. I was not only stuck with chronic illness, I was also by default pushed into 17 years of study in the area of nutrition and exercise science. It had become my mission and newfound obsession to get the facts and to truly understand this at a much deeper level — digging beyond the nutrition and exercise — I had to reach into the fields of functional medicine, digestive wellness, neuroscience, and change psychology to figure out exactly what I needed to do to stay healthy.
I don't think I would be running this company had I not been diagnosed with an irreversible illness. It was my diagnosis that gave me the courage and drive to pursue a field which back then was not even viewed as a viable career choice. I started my formal education at the University of San Francisco and graduated right here in Boston from the University of Massachusetts. And the learning continues in order to stay current. After undergrad I pursued advanced education studying everything I could about the aging process, and how nutrition and corrective exercise played into that, and how we could counteract multiple illnesses with a custom approach to our body. I simply wanted to know what I could expect of the future so that I could see how much of it was in fact within my control. Rockthatbody Nutrition and Wellness over 50 runs on a continuum. It is always evolving and improving to be the best it can be. I know for certain that's who I am on the inside and my clients deeply appreciate the level of care that I give.
We're always bombarded by how great it is to pursue your passion, etc – but we've spoken with enough people to know that it's not always easy. Overall, would you say things have been easy for you?
Definitely not. The first year was extremely difficult. I was fortunate that my husband Juan Banuelos was such a wonderful support system. He believed in me and encouraged me to focus on the business full time even when it meant living off of one income. I didn't make one penny that first year and it was brutal with student loans. I literally worked for free building my website and the systems I needed to create this company from the ground up. While it was a happy time, it was also a hard time because I was still recovering from a low back injury that made it difficult to walk and sit for long periods. This lead to some unwanted weight gain and feelings of discouragement. This business wouldn't even exist if I had not known how to fix the back problem with corrective exercise and how to lose the additional weight with nutrition.
What made the road challenging was that it takes time to build a reputation for yourself if you intend to be here for the long haul. Inevitably you will make mistakes. And like most people in my industry I had this natural pull to help everyone and anyone who was interested and this made me look like just another brick in Back Bay. So instead of creating client success stories I was generating confusion and I failed to communicate what was so special and unique about my work. But having some flops was a positive too. We need to try and test things out before we arrive at the solution that really works. I often tell clients that being imperfect is perfect. The proof is in the outcome.
So let's switch gears a bit and go into the Rockthatbody Nutrition & Wellness Over 50 story. Tell us more about the business.
I am most proud of the fact that I impact client health with what I do every day. Unlike conventional dieting and gimmicks which only promote illness and more nutritional deficiency, I help clients restore their health by using a functional approach that only I offer in our area. This means I look at aspects other people miss; including gut micro biome health, the immune system, and overall digestive function. I take in the entire story and listen carefully to the client life experience. And while metabolism is a part of the larger scheme, it still requires looking at current health status and eating habits, any medications a client may be on, whether there is an injury, and how all of these factors combined tie back into future health risks.
When people think of nutrition they often think of someone handing them a packet and sending them on their way. Or they imagine being told what to do and that's it. I don't tell my clients what to do; instead I empower them to make their own choices. I believe that clients already know what they need to do, they just don't have a strategic progressive path to get there. One of the reasons that people struggle so much is that change neurologically takes time. We really need a full year of coaching and guidance because it truly takes THAT LONG to acquire the skills that we need. I don't believe in 30 days fixes. If anything, short term programs further promote illness and can even lead to the losing of your gallbladder when weight loss is too rapid just as one example. It is not wellness in my opinion when your organs are coming out of your body.
The thing that sets me apart is my unique mindfulness body approach. Because my company is internet based it allows me the flexibility to coach people in the comfort of their home. I meet clients as needed using SKYPE, Facebook Messenger or even via telephone. These appointments help us to fine tune a topic the client is learning and find work arounds when something feels challenging. But I don't just stop at nutrition. I also provide clients with high quality HD videos teaching them exactly what corrective exercise strategy will help their body age well and keep them living pain free. If you live in the Boston area I will even come to your home and in person go over your program with you so that you can feel confident using these videos. If you live too far, we can use SKYPE to get around the distance obstacle. I work as a national Health and Wellness Coach so I have clients across the entire United States.
What I do is different because it really is about learning the right information as it relates to you and your current stage in life. I want my clients to feel confident applying the information–we go over everything you can imagine including food shopping tips, knowing how to read labels, and knowing what to watch out for. Ultimately it just makes sense to target the roots of health decline. Although I have many specialties, I would say I specialize in finding the root cause of whatever is going on. We always start with nutrition and then each client has the option to add-on corrective exercise to address joint/muscle pain and prevent future injury and falls. If we start early enough we can even prevent joint replacement surgery.
Clients tell me all the time that their only regret is not having this information 20-30 years ago. I say don't worry about what you didn't know, be happy that you have an opportunity to get it now. It is NEVER too late to change your future. Being over 50 is not a limitation. Whatever obstacle you face Rockthatbody Nutrition and Wellness over 50 has the solution. I truly get it because I live it every day with my disease. All you need is to be willing to invest in your wellness NOW so that you can save yourself money in the future.
Has luck played a meaningful role in your life and business?
I personally don't believe in good or bad luck being that I am a mindfulness centered coach. But if I were to choose one over the other, I think bad luck played the greatest role in my life and business. I did not get hepatitis b from anyone I knew. I got hepatitis b while I was living overseas from a dentist who did not clean his tools properly. In fact it wasn't until 15 years after the fact that I discovered this dentist had infected over 12,000 people with either hepatitis b or HIV.
The other interesting side of the story is that I actually attended over 6 different colleges in my time. Yep, my transcript is LONG! While living in San Francisco I spent a great deal of time trying to find myself. And in attending all of these schools we had to submit vaccine records prior to admission. To this day it appalls me that not once did a doctor tell me to get the hepatitis b vaccine when I went in to get those vaccine sheets filled in. If I had gotten that vaccine I wouldn't be dealing with chronic hepatitis b in the first place.
But on the flip side everything that happened is also a stroke of good luck. Had I not been exposed to this virus I may have never found this career path or had the opportunity to live my life with purpose. Dealing with illness and injury early on allows me to connect with my clients concerns and needs even better. I don't just understand them, I live with the same worries every day.
Contact Info: