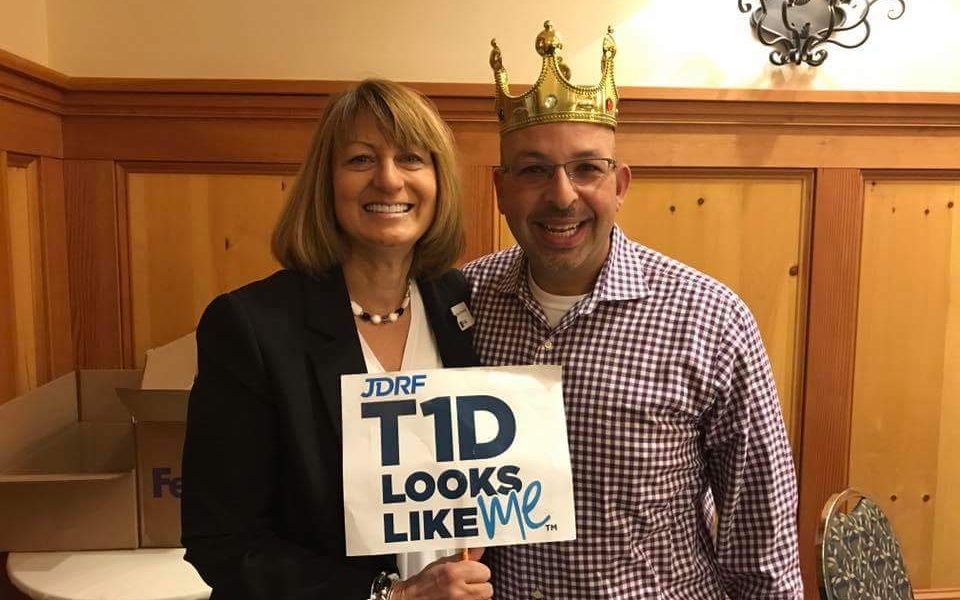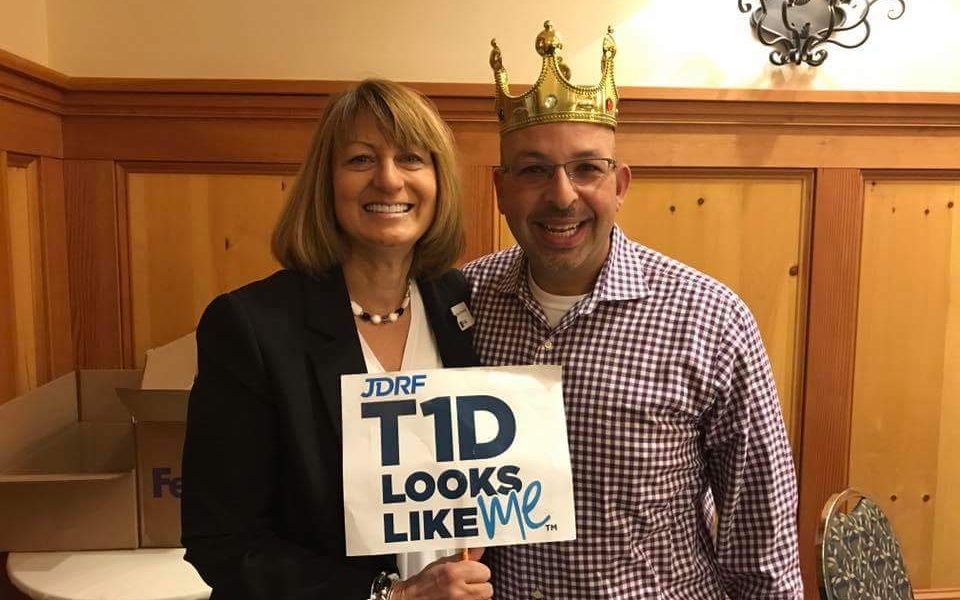 Today we'd like to introduce you to Mark Hanna.
Mark, can you briefly walk us through your story – how you started and how you got to where you are today.
I graduated dental school in May of 2000. During the last few years of dental school, I had attained my hygiene license and had the opportunity to work in many dental offices and to experience many different dental environments prior to graduating. To my dismay, I realized that there were many worse dental offices out there in the world than good ones. This realization was not easy to accept at first, especially since some of the offices that I worked in belonged to my a few of my own professors who were teaching me the profession. However, the experience motivated me to establish one of the most state-of-the-art practices when I had my opportunity to have my own office out in the real world. Of course, this did not happen overnight because when you graduate dental school, you are slow, poorly skilled, incompetent in business skills and not to mention broke and in debt on top of that! So the first few years after graduation, I worked at a very large group practice in Chelmsford, MA called Chelmsford Dental Associates. It was a nice and newly renovated office, but I was slave labor there working almost 60 to 70 hours a week and 3 out of 4 Saturdays a month. Nevertheless, it helped me to build up my speed and most importantly my surgical skills because out of 6 doctors, I was the only one capable of doing extractions so in between my 30 patients that I would see a day, I would have to perform multiple extractions for the other doctor's patients in between. Towards the end of my time with CDA, I met the love of my life, Heba Girgis, from New Jersey and became engaged.
She was in her medical residency and so we had to establish a long distance relationship for over 2 years, until she finished her training. During this time, I took a position as an associate in Auburn, MA with a very competent and highly skilled dentist named Dr. Michael Gusar. Michael was an amazing practitioner and ran a very well managed dental office from a business perspective. He was very inspiring to me and he pushed me to seek my own practice after working with him for a couple of years. He gave me the push that I needed to start my own practice. So after leaving Dr. Gusar, I was able to find a practice for sale in my hometown of Framingham, MA. It was not an amazing looking practice by any means, but it had a lot of potential. The only problem was that I was still broke! After $200k and dental school loans and just getting married to my lovely fiancée, Heba, at the time, I looked at my bank account and I had a measly $5,000 in it. How on Earth was I supposed to shell out half a million dollars to purchase this dental practice!!! I turned to God and prayed about it, and from that point on, everything fell into place.
Miraculously, I found a bank to grant me 100% financing along with working capital, and one morning upon awakening next to my beautiful new wife, the name Grace Dental had entered into my head and felt right in my spirit. Many people make the assumption that I named my practice after my daughter Grace, but she arrived several years later. I named my practice after the Grace of God, who gave me an opportunity to create something out of virtually nothing. Immediately after having purchased my practice, I worked diligently on improving my facility and providing my patients the most up-to-date dental environment and the latest and greatest dental services and techniques that they deserved. After the first year of practice, I had doubled the gross income of the previous owner, but I was not happy because I felt that there was a large population of dental phobic patients that were not being served because of their previous terrifying dental experiences. These people truly need the most dentistry and rehabilitation, but cannot bring themselves to sit in the dental chair due to the trauma that they suffered at the hands of many of my former colleagues. So I took it upon myself to train in sedation dentistry, in hopes of being able to help these patients overcome their dental fears and return to having trust and confidence in the profession of dentistry once again. This was an amazingly rewarding experience because I was able to visibly watch people's lives transform after rehabilitating their mouths and restoring their confidence in themselves and in their smiles. However, after a few years of providing oral conscious sedation to my patients, I became cognizant of the fact that people were not choosing the best dental treatment for themselves, namely dental implants, because whenever I referred them to a specialist to have a dental implant placed, these specialists were not offering dental sedation to perform these surgical procedures. So these patients were instead choosing inferior treatments like partial dentures or bridges because they could not have dental implants placed under sedation. At this point in my career, I determined that I would need to place the dental implants myself so that my patients could receive the best that dentistry has to offer for themselves. I sought out the best training for dental implants that I could find, and I ended up at the Misch Implant Institute where I was personally trained by the late Dr. Carl Misch and his awesome team in dental implant placement and bone grafting. I immediately purchased my own digital CT scanner upon completion of my training so that I could hold myself to a higher standard than all of the specialists in and around my area that were also placing dental implants. This was another major turning point in my career. I saw patients get rid of old partials and dentures and have fixed teeth in their mouths that looked and functioned just like their own natural teeth. This was incredible!
After a couple of years of placing dental implants for my patients, I decided to raise the bar again so that I could provide full mouth rehabilitation for patients on dental implants so that patients would never have anything removable in their mouth again. I found an amazing network of doctors who belonged to the Hybridge Network, which is a group of highly trained implant specialists that all still autonomously owned their own practices and we're not corporate driven, who not only placed multiple dental implants but also restored them afterwards with this fixed Hybridge dental implant prosthesis. I needed to be a part of that group! So I attended several trainings in Rochester, NY with doctors Frank and Jim Lamar, who invented and perfected the Hybridge technique and brought to these techniques and skills back to my own patients. This was a huge game changer that brought my practice to a whole other level clinically, economically, and most important emotionally (for my staff and my patients). Nothing is more thrilling to see someone able to throw away their loose, old, ill-fitting dentures and to have a fixed prosthesis that looks just like their natural teeth and oftentimes even better than their own natural teeth.
Acquiring these skills of sedation and implant dentistry allowed me to purchase 2 other practices in the years to come and to double my office space and patient population, all while remaining in my same building, the Framingham Dental Arts Building.
Since the expansion of Grace Dental, we have been able to add many newer and advanced services to our practice from the detection of very small cavities with laser scanners to oral cancer screenings with a fluorescent light called the Velscope to same day crown and ceramic restorations with CAD/CAM technology.
By the Grace of God over the years, Grace Dental has become a place for "one stop shopping" where a patient can come and have all of their dental needs addressed under one roof without having to be shuffled around to many different specialists. Best of all, they can get restored back to full oral health while they sleep peacefully under oral conscious sedation. You go to sleep for a few hours and wake up fully transformed and smiling again with confidence.
This has truly been a great blessing for me and my team, but more importantly, for all of our patients!
We're always bombarded by how great it is to pursue your passion, etc – but we've spoken with enough people to know that it's not always easy. Overall, would you say things have been easy for you?
Finances were a struggle initially and also during the 5 years of recession from 2008 to 2013.
Staffing was also a great struggle with at first. I inherited the practice with two family members and ended up hiring the daughter of.one of those family members. Needless to say, it was very difficult to have things run my way because it was 3 against 1 all the time. Big mistake! It is very difficult to find highly professional and caring team members that want to provide the patients with the superior level of care and compassion that they deserve. Thank God, I have those team members in place now.
So, as you know, we're impressed with Grace Dental – tell our readers more, for example what you're most proud of as a company and what sets you apart from others.
– Dental Sedation
– Dental Implants & Bone Grafting
– Hybridge Implant Prostheses
– Invisalign Braces
– Fast Braces
– Full Cosmetic Makeovers
– Root Canals
– ZOOM laser whitening
– E4D CAD/CAM Restorations (same day crowns, inlays and onlays)
– Wisdom Tooth Extractions
– Digital bite analysis and equilibration with Tekscan software
– Velscope fluorescent oral cancer screening
– Diagnodent laser cavity scanner
– Cosmetic Dentures
– Multiple outside financing options to make dentistry more affordable for patients
– Grace Dental Membership Club for uninsured patients
– Free consultations
– Amazing staff/team members
So, what's next? Any big plans?
We will be renovating a few areas in our office over the next couple of weeks to provide an even nicer office environment for our patients.
God willing, we would be able to participate in a few dental missionary trips in some 3rd world countries in the upcoming year as well.
Contact Info:
Address: Grace Dental
55 Main Street, Ste. #6
Framingham, MA 01702
Website: www.GraceDental.org
Phone: 508-875-0400
Email: info@gracedental.org
Getting in touch: BostonVoyager is built on recommendations from the community; it's how we uncover hidden gems, so if you know someone who deserves recognition please let us know here.