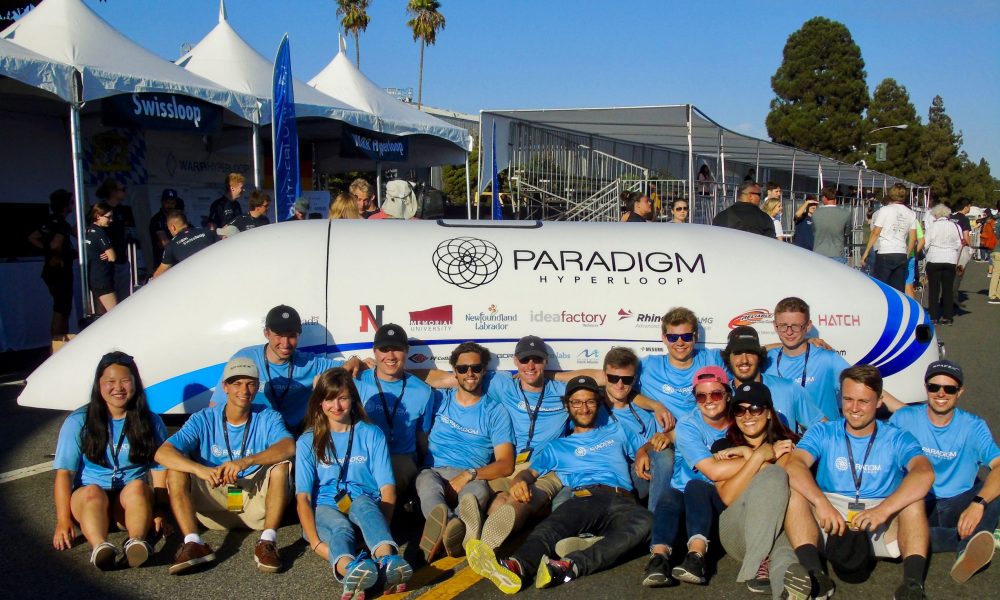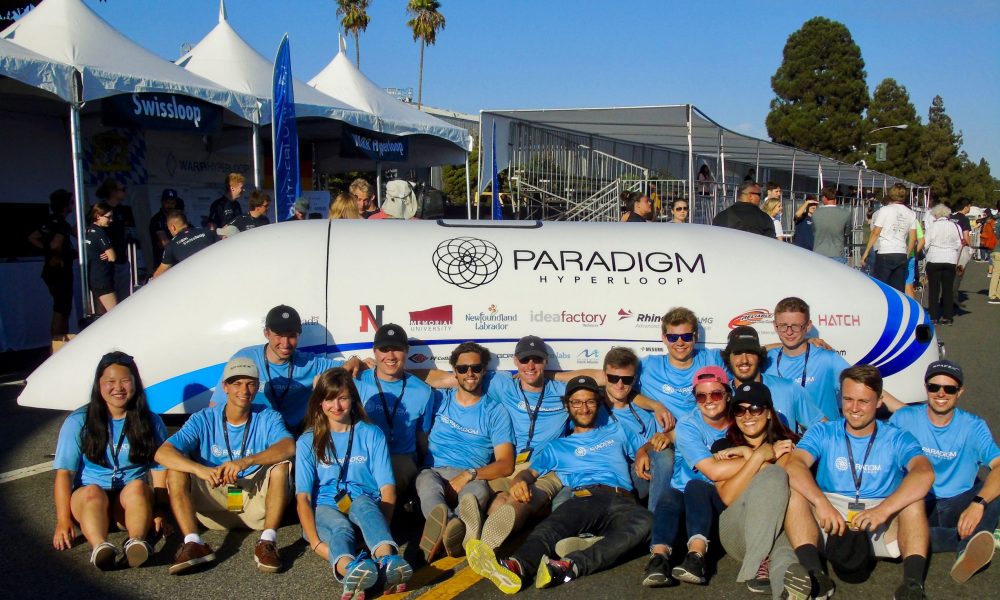 Today we'd like to introduce you to Manny Barros.
Manny, please share your story with us. How did you get to where you are today?
In 2013, Elon Musk published a paper titled "Hyperloop Alpha" about a futuristic transportation system consisting of high speed (800+ mph) pods traveling effortlessly through low-pressure tube networks. Such a system would consume much less energy-per-passenger-per-journey, and those journeys would take much less time from point-to-point.
Our team got its roots in summer 2015 when SpaceX announced that they would be holding a competition for prototype hyperloop vehicles, and a group of students from universities across North America got together and decided that pooling resources through inter-university collaboration could yield a greater likelihood of success. This ethos has persisted through the past two years – our team's consistent success is defined by resourcefulness and creative approaches to complex problems.
As a first-year engineering student at Northeastern University in April 2016, I heard about a hyperloop team on campus, which sounded like an extremely compelling thing to become a part of. The rest of 2016 was a massive learning experience for both myself and the team – a scrappy group of undergraduate students designing and building a 2000 pound vehicle to go 200 mph, the first of its kind, for a quickly approaching competition deadline was a tall order. Throughout those months we all went from having a relatively loose grasp on the engineering process to submitting safety documentation to SpaceX engineers for the vehicle we built.
This learning experience culminated in January 2017 at the first SpaceX Hyperloop Pod Competition, where we were one of ~25 teams selected to come to Hawthorne, CA and test our vehicle in SpaceX's mile-long hypertube test track. We managed to complete all of the safety checks required, but not in time to do a run in the tube.
Returning from the first competition, we were very ready to take on the second chapter of our project, retrofitting the prototype vehicle to be safer, lighter, and more dynamically sound for the second competition – slated for the August of that very same year. In collaboration with Memorial University of Newfoundland, we stripped down the test vehicle to the core frame and air supply components, and then redesigned every component – levitation skis, suspension, brakes, the electrical system, and more – from the ground up to meet the ultimate goal of doing a high-speed run at SpaceX that summer.
6 months was an extremely tight timeline to accomplish all of this, especially with every team member either taking classes, working, or doing a co-op as well. In a feat of project management and creative budgeting, we met our goal and shipped out to Hawthorne for the competition in mid-August. Once on site there, we raced to complete safety checks and functional tests to get approved to run in the hypertube. As we closed in on "race day", we were in a tight pack of international teams competing to be one of the first 3 approved. Things really came down to the wire but we were ultimately selected alongside WARR Hyperloop from Munich and Swissloop from Zurich as the 3 finalists to test our vehicles at the media event on Sunday the 27th.
Although quite a relief, the job was not over yet, and we worked to hone our procedures and logistical plan for the short window we had to do our run. Working with SpaceX engineers the day of, we lifted our pod up onto the loading platform, completed pre-flight checks, and then filled it with compressed air and loaded it into the tube with SpaceX's "pusher" vehicle behind it – an electric car that would accelerate us up to our desired speed before releasing us to coast. Things were very tense as SpaceX sealed the tube and turned on their vacuum pumps and we prepared to "launch". We pressed "go" and things went flawlessly – although we didn't operate at our designed speed of 185 mph, we reached 63, coasted on our air skates, and then braked safely to a halt, putting us in 2nd place internationally and 1st in North America.
In the media spotlight, we have been under since this accomplishment, we've begun designing our vehicle for the 2018 competition. We are starting from scratch now, looking to go over 600 mph on the same mile-long track, and learn a lot more about high-speed air levitation, something nobody has really figured out until now.
Overall, has it been relatively smooth? If not, what were some of the struggles along the way?
It has not been a smooth road! The main challenges our team faces are (in no particular order)
1. Multitasking – everyone on the team is working on their parts of the project in addition to taking classes or working 9-5, either full-time or on co-op. Having consistent work output and delivery can be difficult with exam schedules etc. By dealing with this, I think we've all grown and become more effective engineers with more creative time-management skills.
2. Communication – we are collaborating internationally on this highly integrated engineering project, and not being able to meet with everyone in the same room can create disconnects sometimes.
3. Experience and Recruiting – nobody gets paid, so everyone involved is very passionate about the vision and potential outcomes for the technology we are developing. Everyone will graduate eventually and go off to work somewhere cool (probably with help from their work on the team on their resume!), so recruiting is a constant scramble to make sure the team isn't too top heavy, and ensure we are mentoring younger, less experienced team members to foster organizational sustainability.
4. Technical scope – perhaps most importantly, by pushing boundaries as far as we do to maximize performance, we introduce complexities which make the project both terrifying and massively exciting. Our vehicle for the 2018 competition will involve the design and qualification of 3+ big, complicated, expensive things that nobody has ever done before.
5. Resources – as a team of university students operating on extremely tight timelines on a massive project, finding the money, materials, and advice we need to succeed can be a crunch. Our business team is constantly honing their strategies and building mutual relationships with both small and large companies.
Alright – so let's talk business. Tell us about Paradigm Hyperloop – what should we know?
Paradigm Hyperloop is a team of mostly undergraduate engineering, physics, and business students from Northeastern University in Boston, MA and Memorial University in St. John's, Newfoundland working to develop futuristic transportation technology.
Hyperloop is a conceptual transportation system where levitating capsules travel near the speed of sound within low-pressure vacuum tubes, blending the speed and range of supersonic flight with the traffic capacity of rapid transit systems with an energy efficiency greatly surpassing both. Such a system has the potential to drastically improve our world and quality of life by making travel faster, cheaper, and more sustainable. A hyperloop could move 30,000 people or 3000 tons of cargo each day, which would reduce congestion and fundamentally change the relationship between cities, forming a megaregion out of both of their metropolitan areas.
In 2015, Elon Musk announced that SpaceX would be constructing a 1-mile test track at their headquarters in Los Angeles and holding a competition for university and private teams to design, construct, and test prototype vehicles to explore the various potential implementations of this concept. Paradigm is one of the top teams in the world, as marked by our second-place test run in August 2017 at the second SpaceX competition. Next summer, we want to build the fastest pod in the world to validate our novel air levitation mechanism at speeds approaching the transonic ones necessary for efficient full-scale hyperloop travel (600+ mph).
Our team consistently raises the bar for our success. We create an electric atmosphere for innovation that attracts talented, experienced students who want to apply and refine their skills on completely novel engineering problems in the real world, as well as passionate younger students who we foster into effective engineers through mentorship.
Any shoutouts? Who else deserves credit in this story – who has played a meaningful role?
1. Our schools – Northeastern and Memorial have been supportive of our efforts since the start, and without their space, resources, and networks of awesome faculty, we would not be where we are today.
2. Our sponsors – We are deeply thankful for the support of everyone who has recognized our penchant for innovation and STEM mentorship and facilitated what we do with funding, materials, services, and their respective expertise. Without their support, nothing we have done, or want to do would be remotely possible. The diverse set of relationships we've made with companies and organizations, large and small, have fueled our success.
3. The Governments of Newfoundland and Canada for being our greatest sole contributor. Their consistent support demonstrates a fierce commitment to giving youth the tools to innovate within the province, the nation, and beyond.
4. Mentors and advisors – Our faculty advisor Dr. Abedi for helping us with thermofluids and connecting with the right people at Northeastern. Trevor Mackay for his incredible effort to make our hyperloop journey logistically possible, and always being in our corner.
5. SpaceX for starting this competition and creating such a unique and valuable opportunity for students that want to work on things nobody has ever done before in a fast-paced environment and change the world.
Contact Info: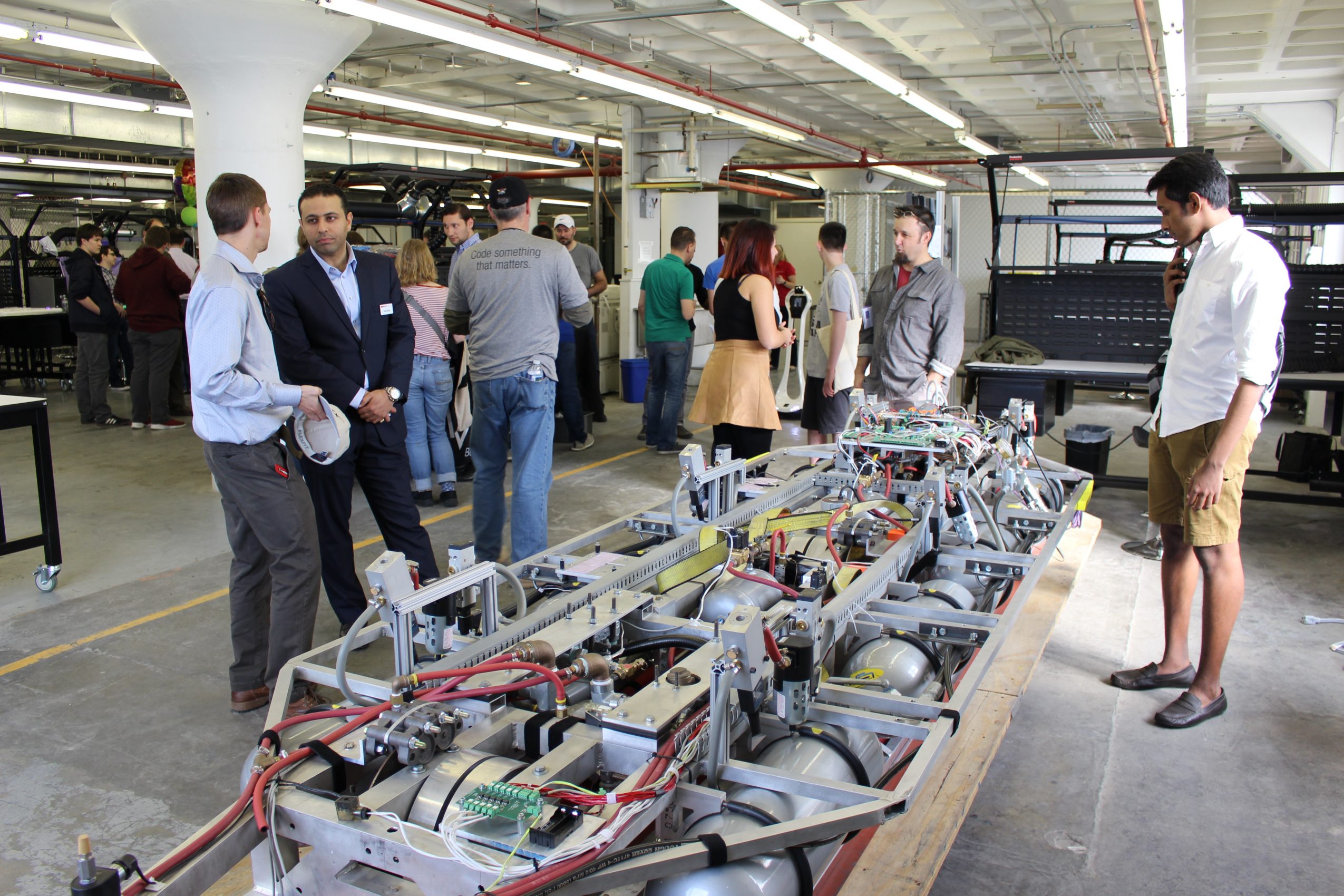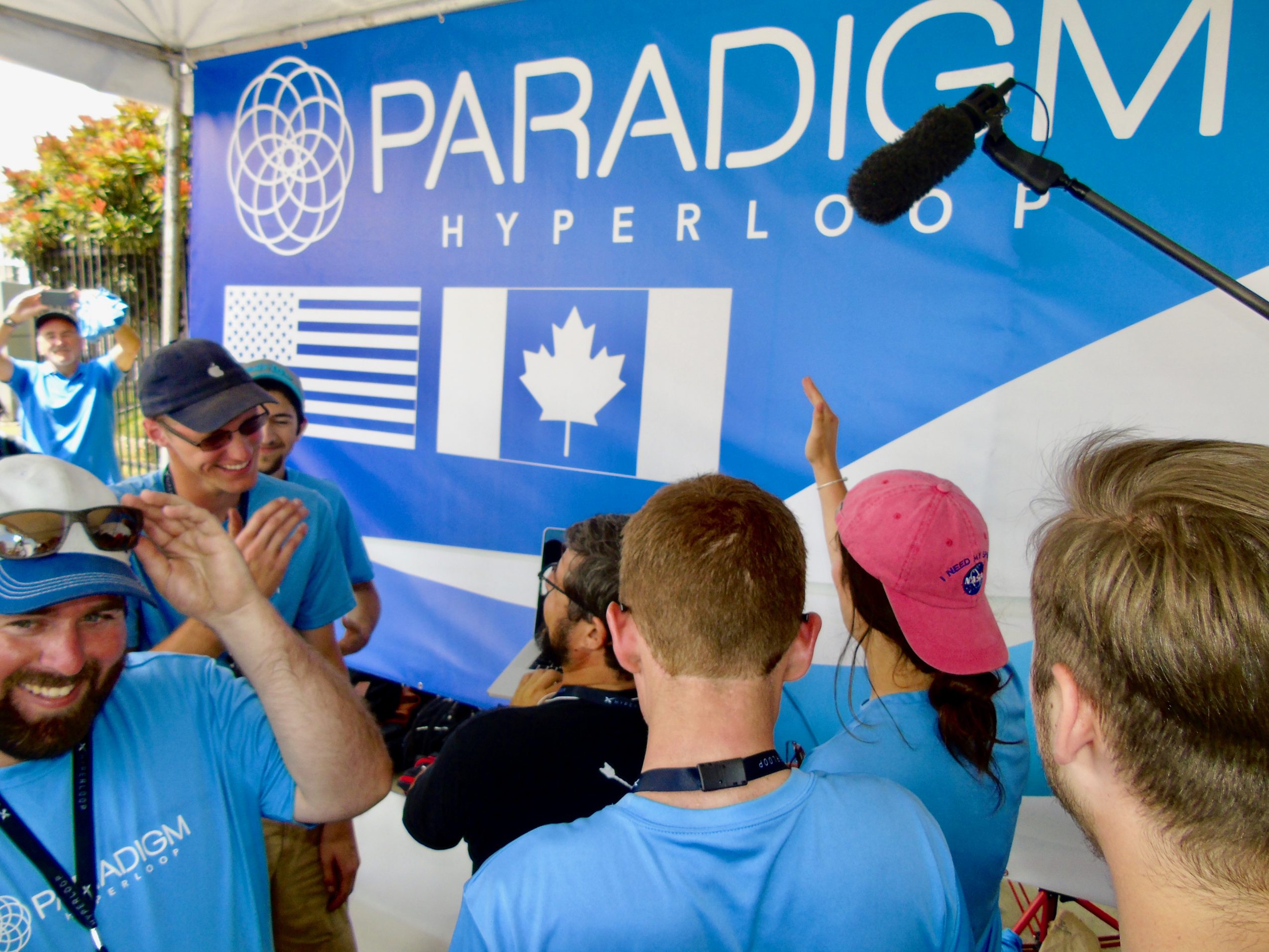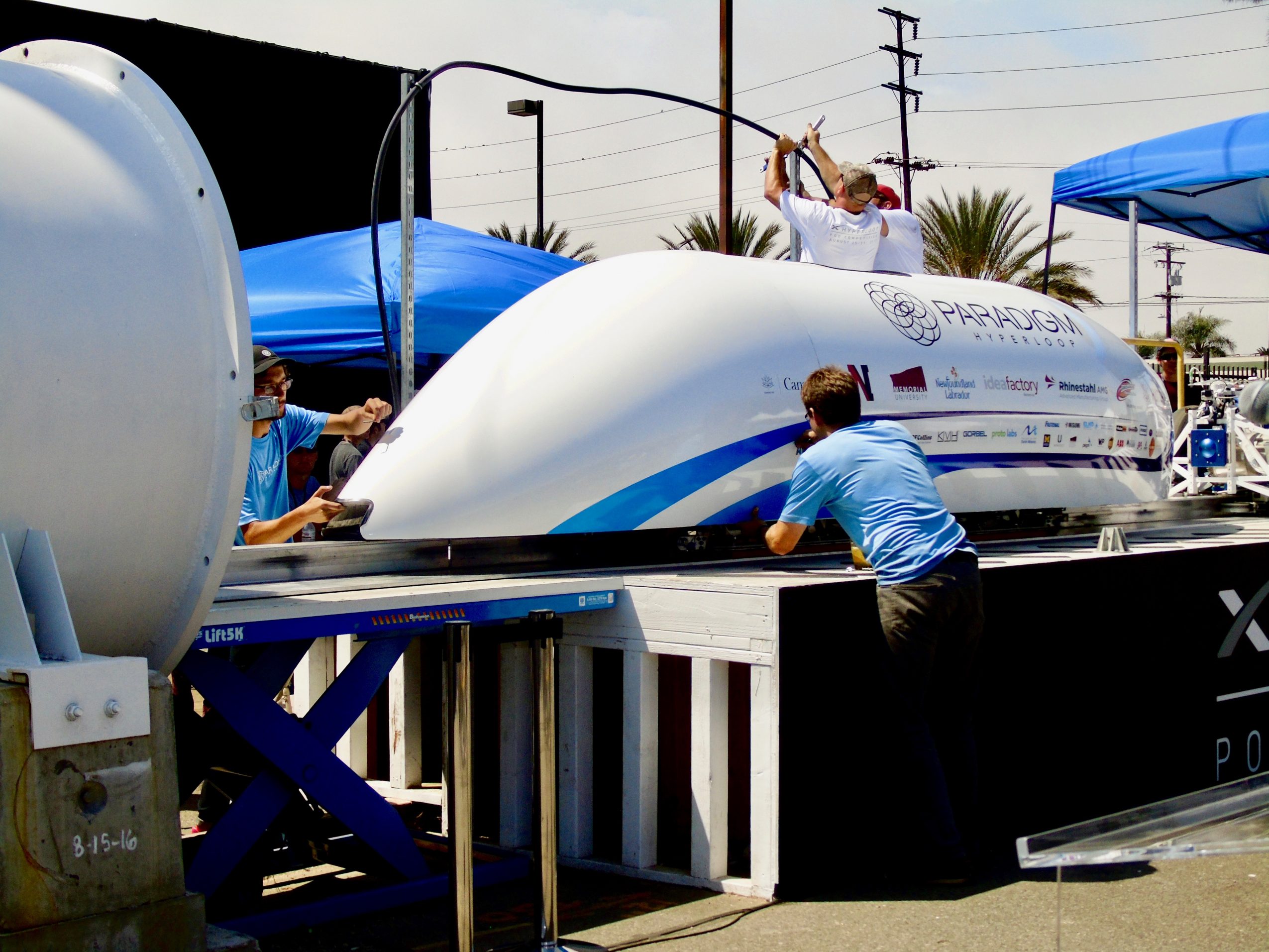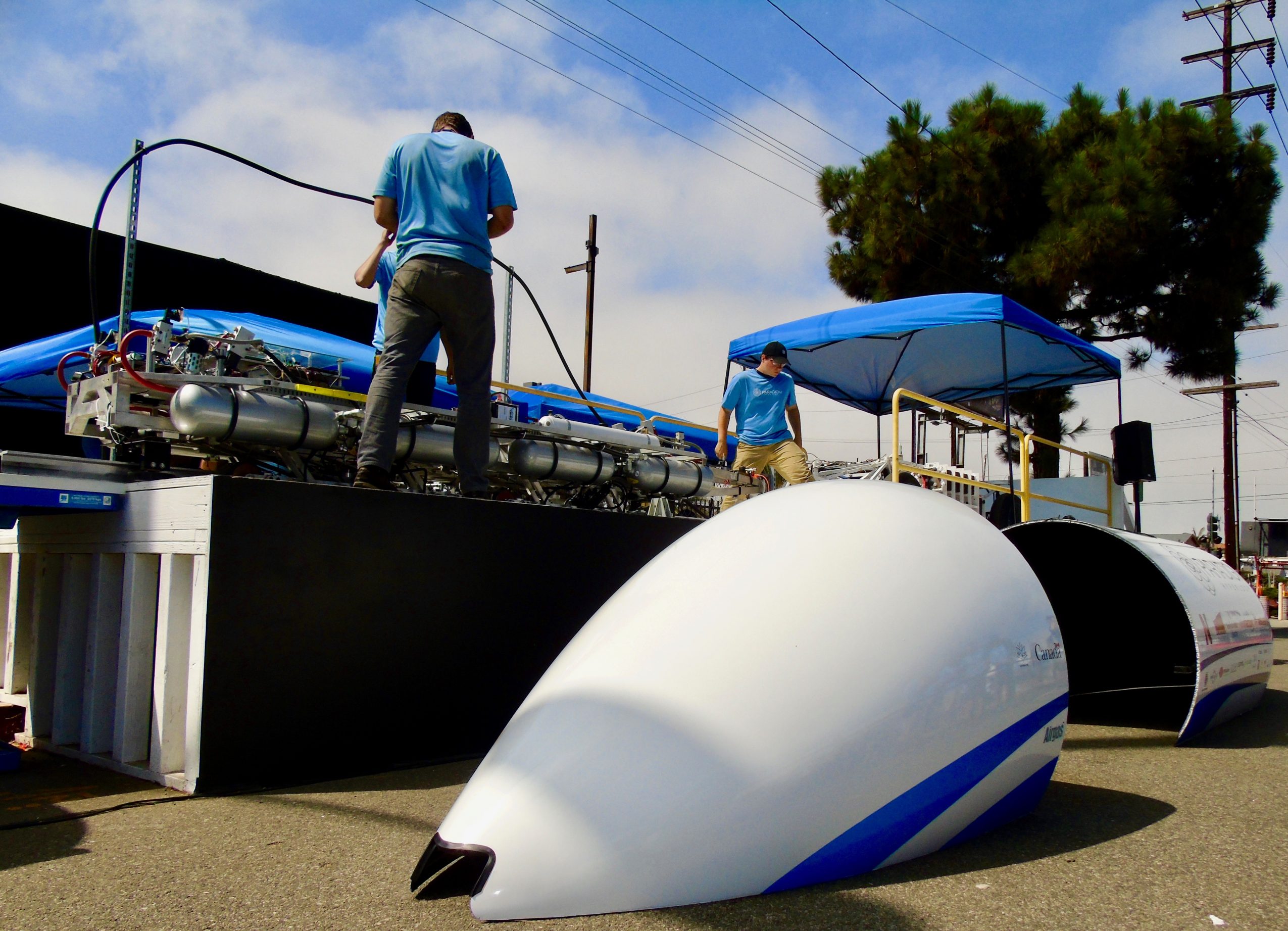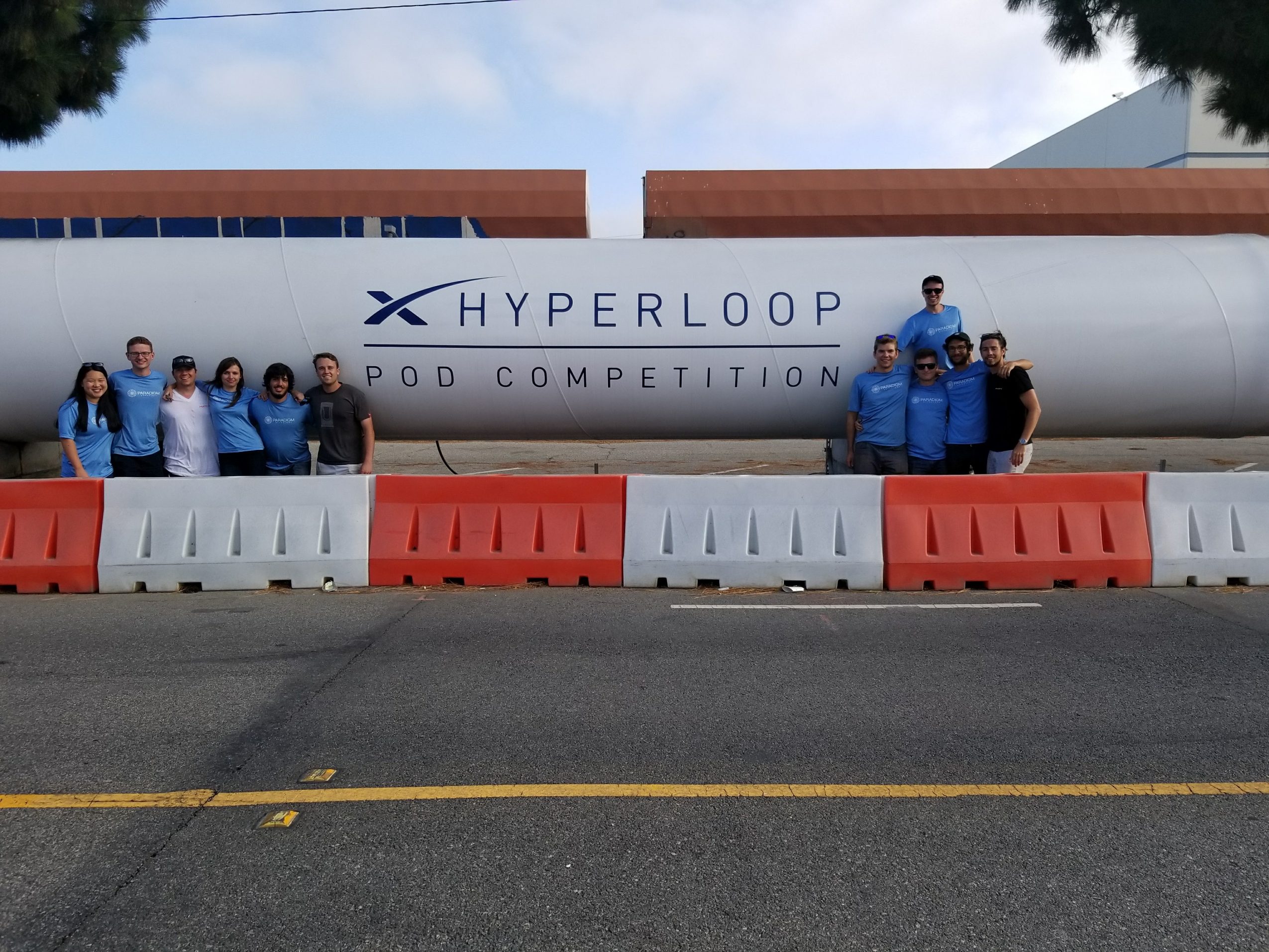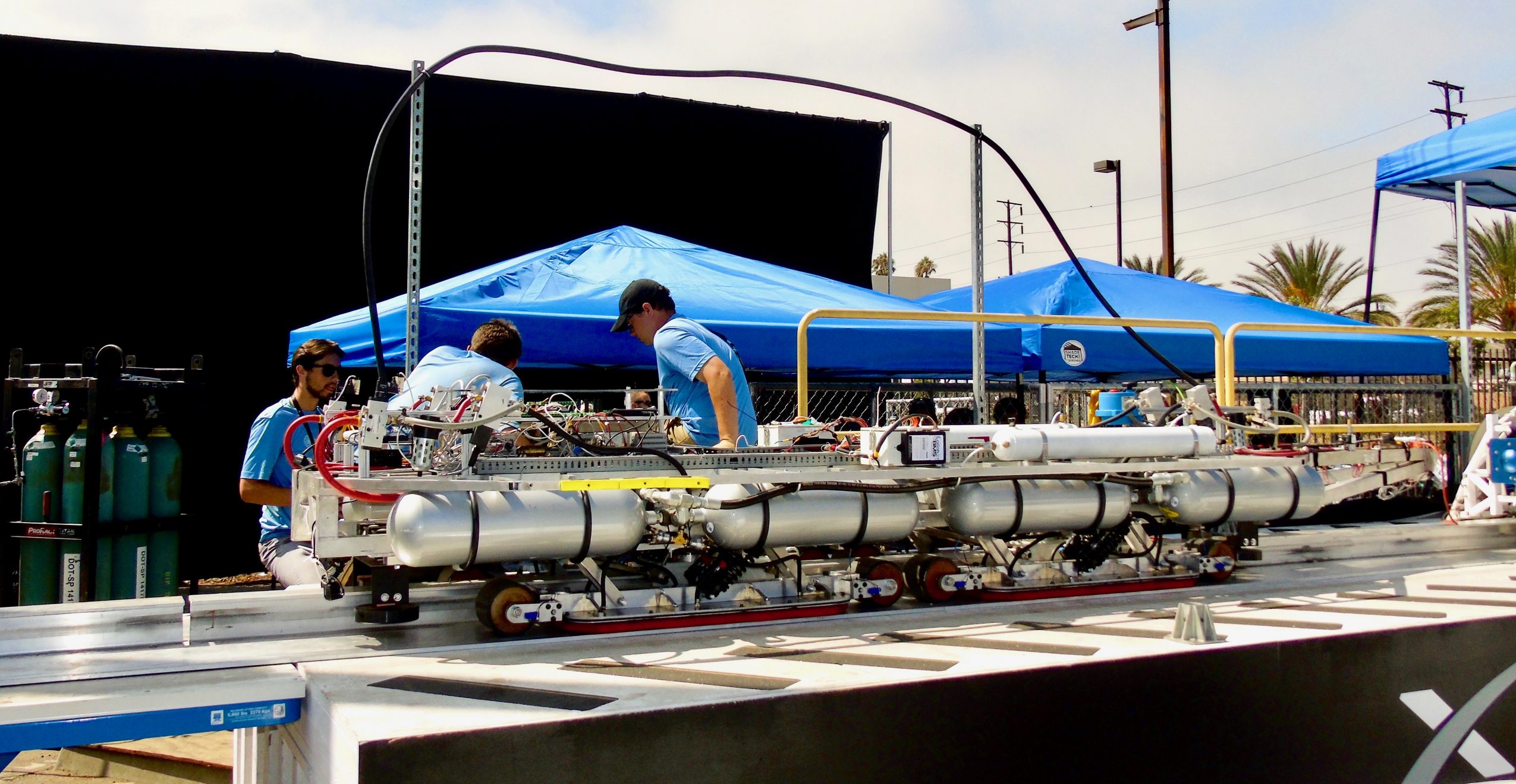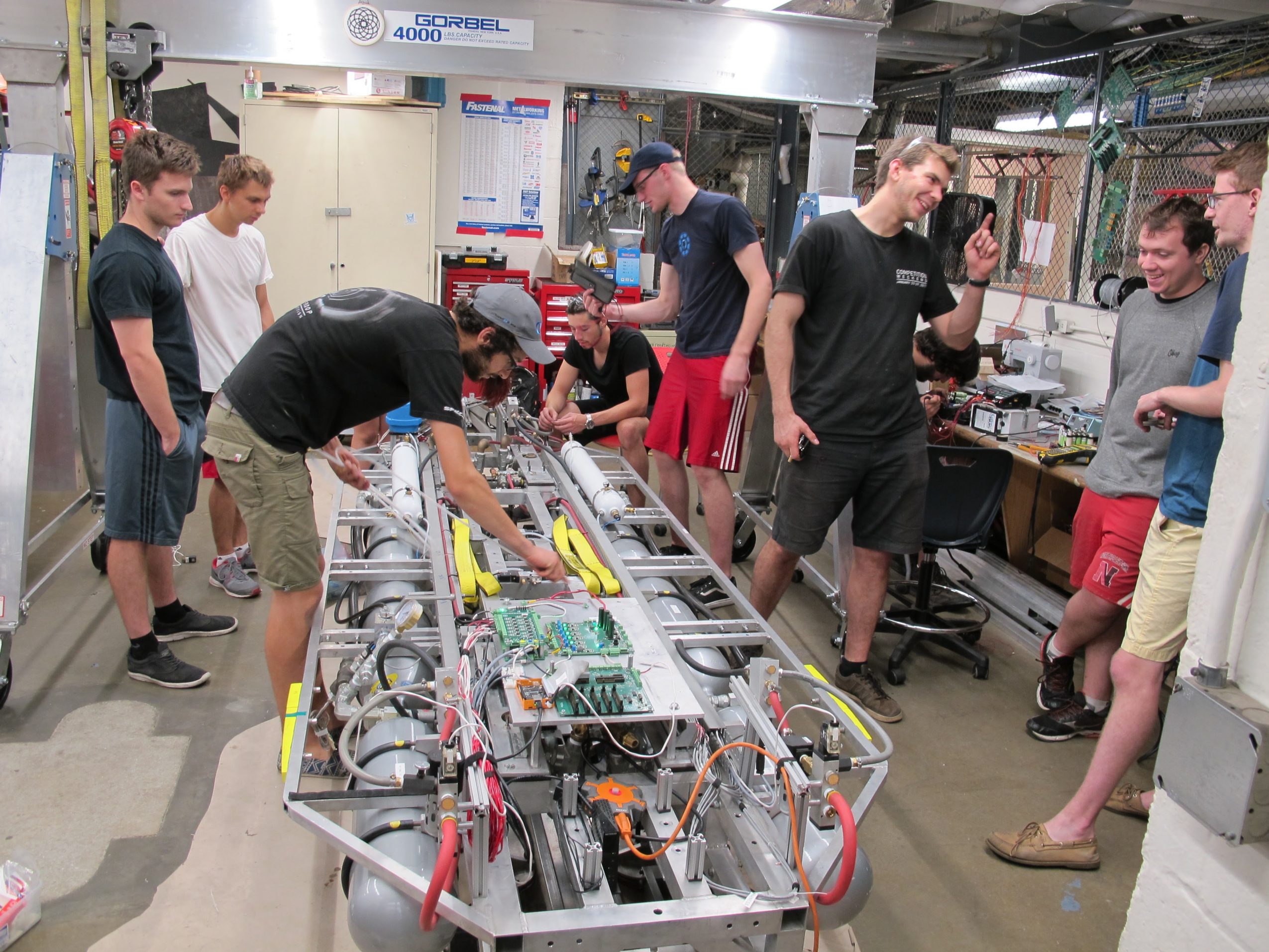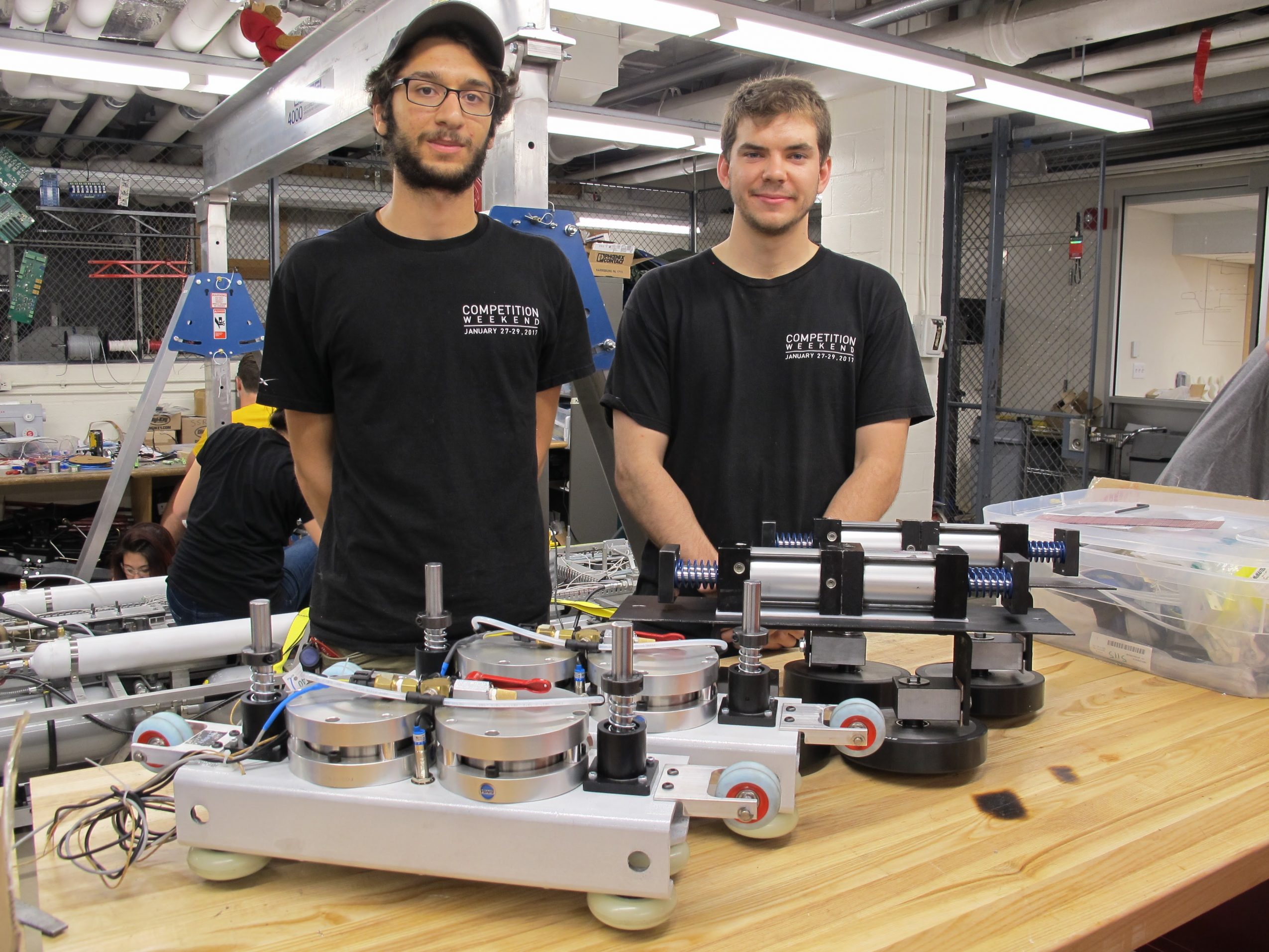 Getting in touch: BostonVoyager is built on recommendations from the community; it's how we uncover hidden gems, so if you know someone who deserves recognition please let us know here.