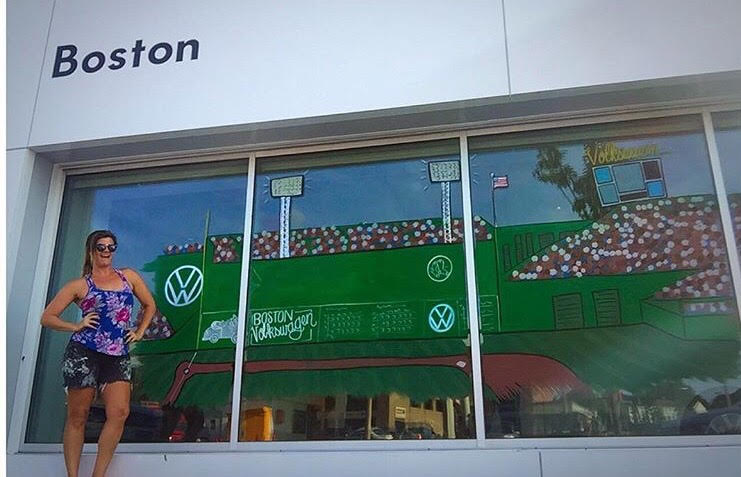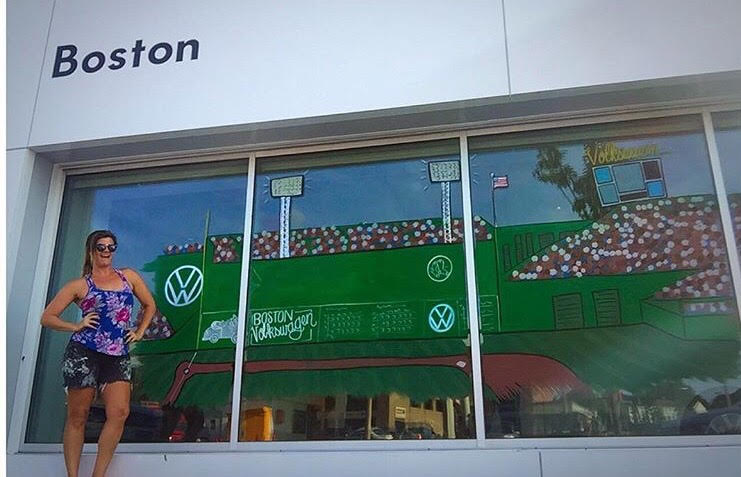 Today we'd like to introduce you to Mandee Rae.
Every artist has a unique story. Can you briefly walk us through yours?
My first memory of loving lettering is of being mesmerized while watching my Mom sit at our dining room table and fill out checks every month. Her penmanship was Catholic school perfection, the words just seemed to glide from her pen like they were stuck in there waiting to come out. 4-year-old me would then in turn draw loops in succession and try to trick my fellow 4-year-olds into believing I knew how to write in "fancy letters" like my Mom. To this day I'm unable to replicate the perfection of her capital "L". Later, as a pre-teen girl living in Southern California in the 90's I was- like every girl I knew- OBESSSED with bubble letters. (Honorable mention to the pointy 3-line "stussy" S.) I doodled them on every Trapper Keeper I got my hands on, scribbled them on my shoes & they adorned every intensely over-complicated folded note I ever (secretly) passed.
While living in Colorado in my early teens I realized I had some artistic ability mostly from copying drawings done by my big Sister (who may or may not have also taught me the magic of the pointy 3-line "Stussy" S #neverforget) and together we painted a hand-full of murals for our little cousins but never really thought of what we were doing as anything special. In 2001 I moved with friends to Boston and after discovering the seminal graffiti documentary Style Wars, was a founding member, and the lone female, in an 80's throwback graffiti crew. (The logical thing to do when you've seen Style Wars once and are full of 20-year-old bravado.) It was the perfect opportunity to showcase the skills honed during my lifelong self-apprenticeship of the bubble letter.
My graffiti career was short lived but it left me with a life-long appreciation of crafting letters and painting that has grown stronger with time and evolved naturally from hobby to side hustle and now into a bona-fide business that helps support my little family. I'm thankful every day for all of the people through the years who encouraged me, challenged me, believed in me and offered to pay me to paint for them when I hadn't even realized that was a possibility. I have been quite fortunate to be able to walk this path and I certainly didn't do it alone.
Please tell us about your art.
I am primarily a sign writer/chalkboard artist/window painter but I also pride myself on giving excellent chit chat. I live and work in Union Square Somerville. My husband is a small business owner in the area also, he co-owns Vinyl Index in Bow Market, and is my personal carpenter on the side. He builds my a-frames, sign blanks and any other project I come asking for then I paint them and we install them together. A-frames we have made are all over Somerville, Cambridge, downtown Boston & there's even one on Beacon Hill because I'm fancy.
I have done 3-story murals for restaurants, hand lettered guitars for podcasts, painted bathrooms in dive bars and I am the Official Unofficial sign painter for the annual Fluff Festival in Union Square. Some of my favorite jobs are the seasonal re-occurring windows I paint around town for daycares, dentists and car dealerships. I get to know the people who work at these shops really well after visiting year-after-year and it's really cool to be able to have friends all over the city that I catch up with once every 4 months.
This sentence rarely makes me any friends but I also love Winter and really enjoy being outside in my insulated coveralls wearing 2 pairs of gloves and 3-sweatshirts with toe warmers on and my propane heater going painting dreidels in the middle of December. I definitely earn every one of my warm Summer painting days. Hands down my absolute favorite thing about being a working artist is hearing the sweet little voice of my daughter tell any stranger within earshot that her "Mommy painted that" when we walk past one of my windows. She is 5 1/2 and recently told me she wants to be a sign painter when she grows up and I'm not crying, you're crying!
What do you think is the biggest challenge facing artists today?
I am fortunate enough to be in an industry that has experienced an incredible renaissance within the last 5-10 years so I am absolutely not complaining however if I were to complain…which I'm not… my biggest challenge personally is being left handed. I will spend hours designing lettering, prepping glass, preparing and laying the pounce pattern, carefully applying multiple layers of paint and then just drag my paw through all of it doing a quick drop shadow and ruin everything. I know from Instagram that plenty of other #leftyletterers feel my pain so it helps knowing I'm not alone.
How or where can people see your work? How can people support your work?
My work is almost exclusively public and can be seen all over Somerville and the surrounding area, Friends have told me that you can tell you're nearing my house because the concentration of windows I've painted increases as you get closer which I love! In Bow Market alone (which is great and if you haven't been there you should check it out and buy some records from the cute boy with the silver hair) I've done the Index window, the signage for Maca and I'm working with Hooked & We Thieves on some projects currently. I paint the windows at Two Little Monkeys, just did the lettering at Cuisine en Locale and if you're headed to the airport from the city look to your right just as you emerge from the tunnel and you can see my 3-story fork and knife for Craft Table & Bar. If you aren't local you can always see what I'm up to on my Instagram @mandeemade.
Contact Info:
Address: Union Square
Somerville
Website:  mandeemade.com
Phone: 617-792-3724
Email: heygirl@mandeemade.com
Instagram: @mandeemade
Facebook: @mandeemade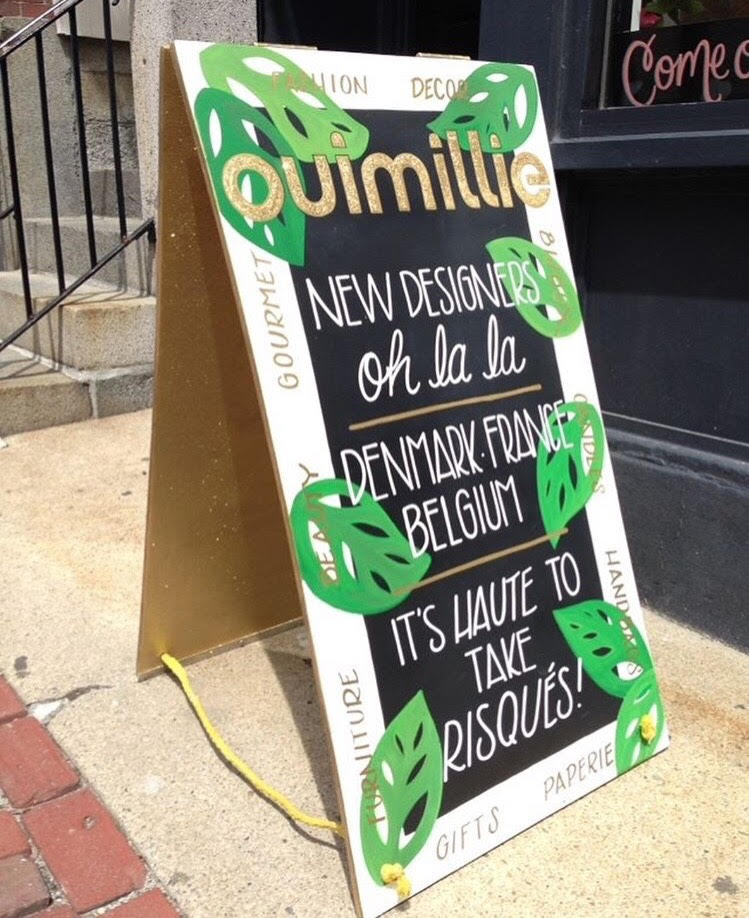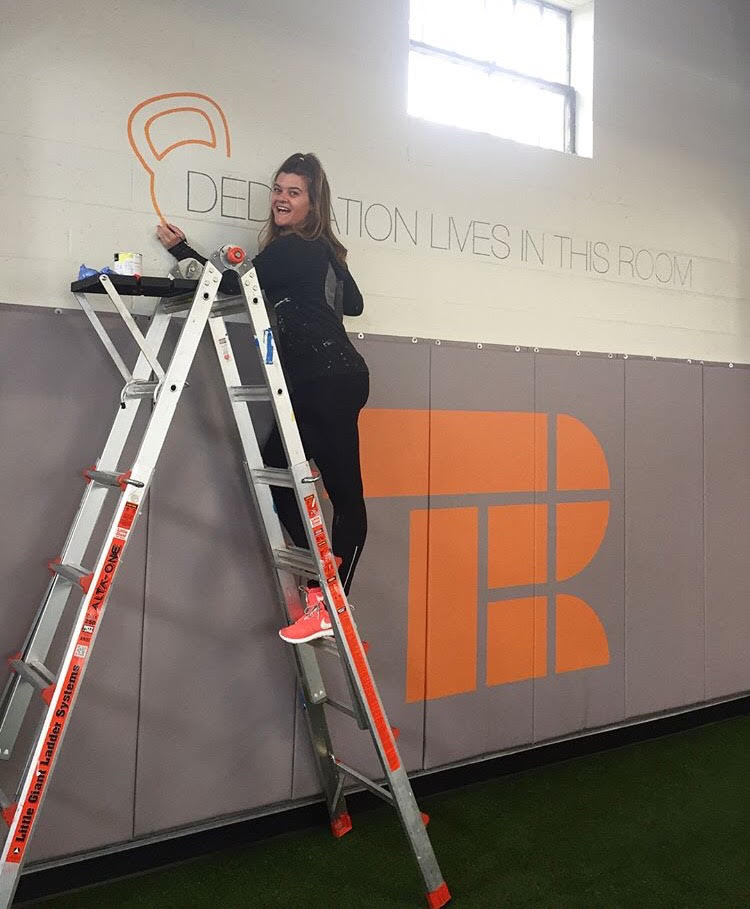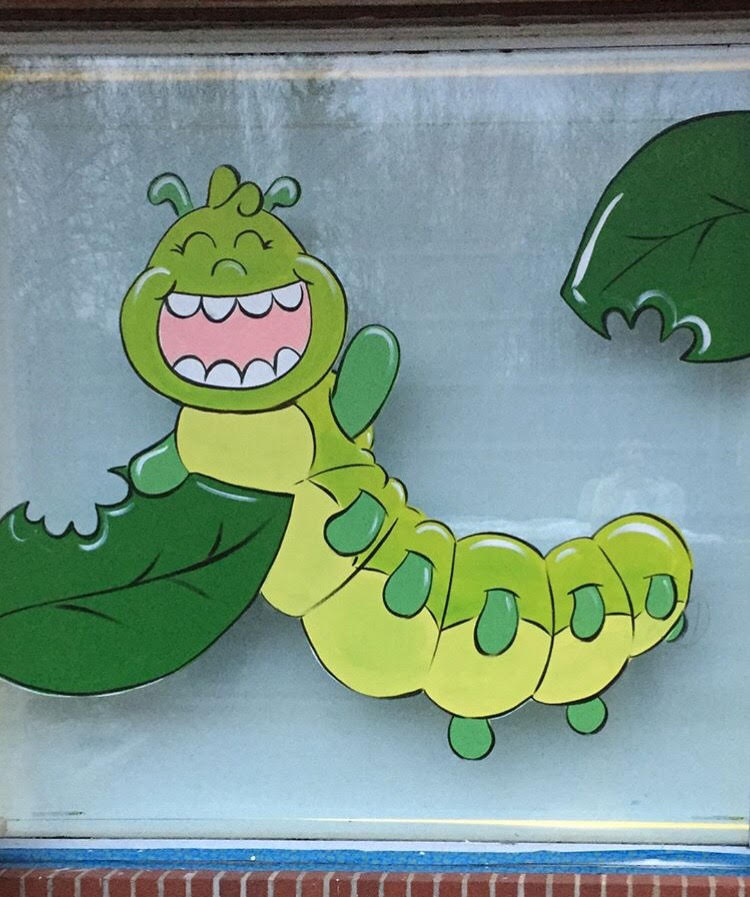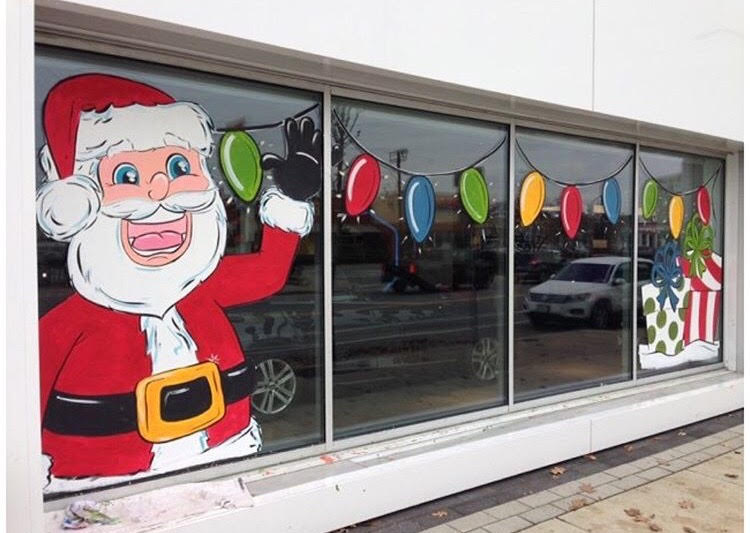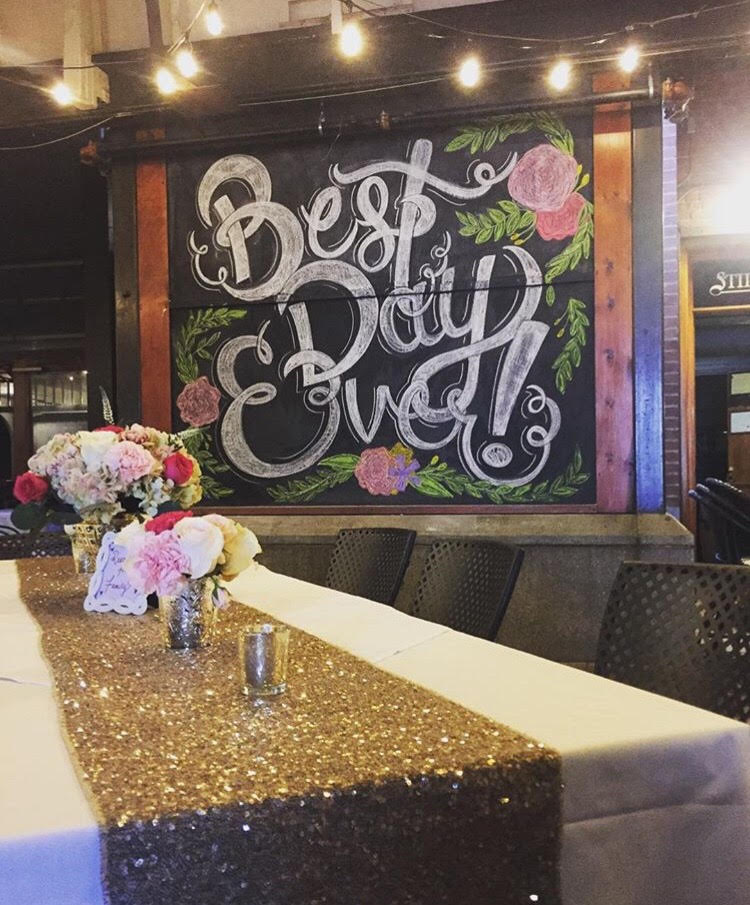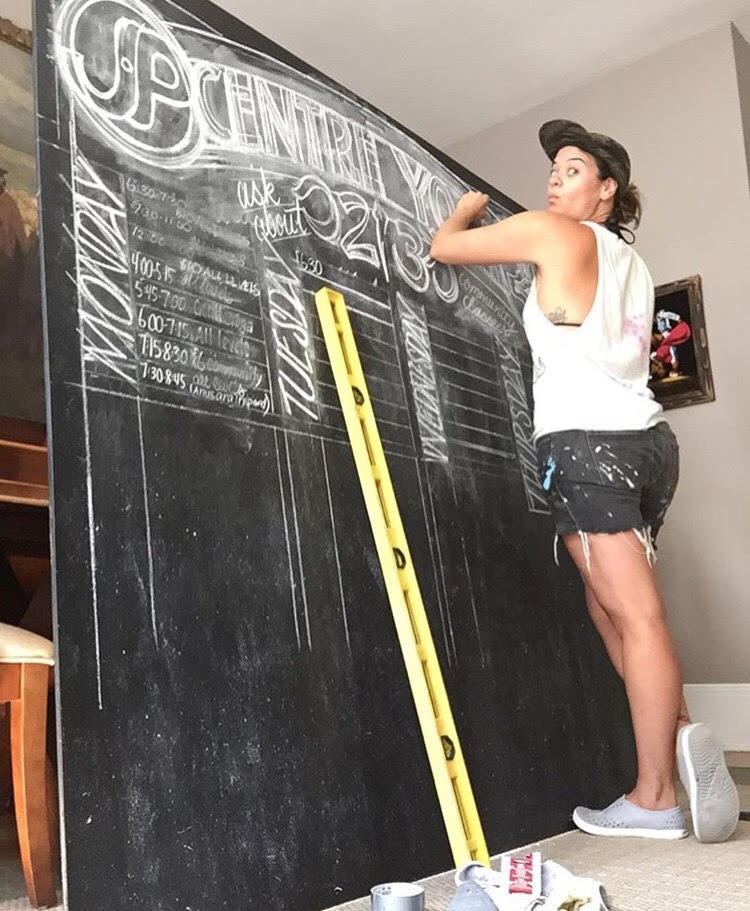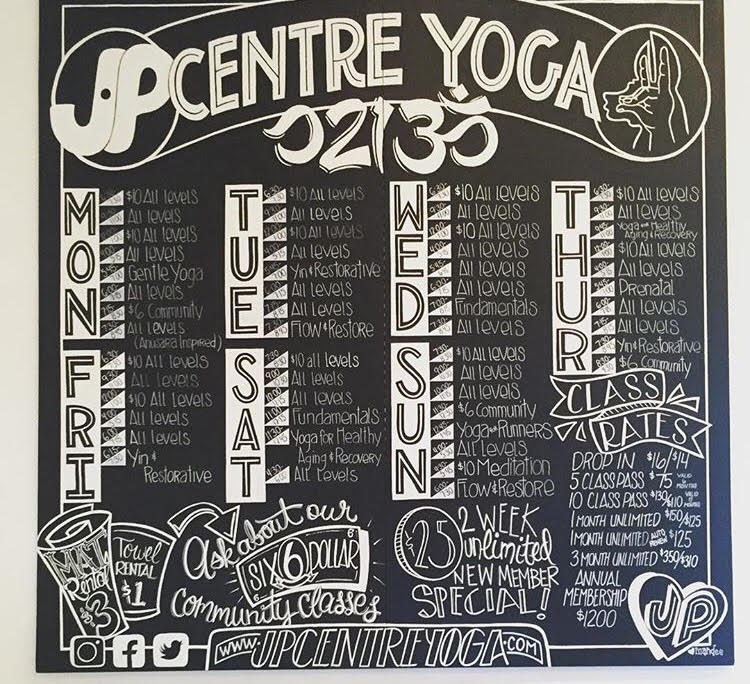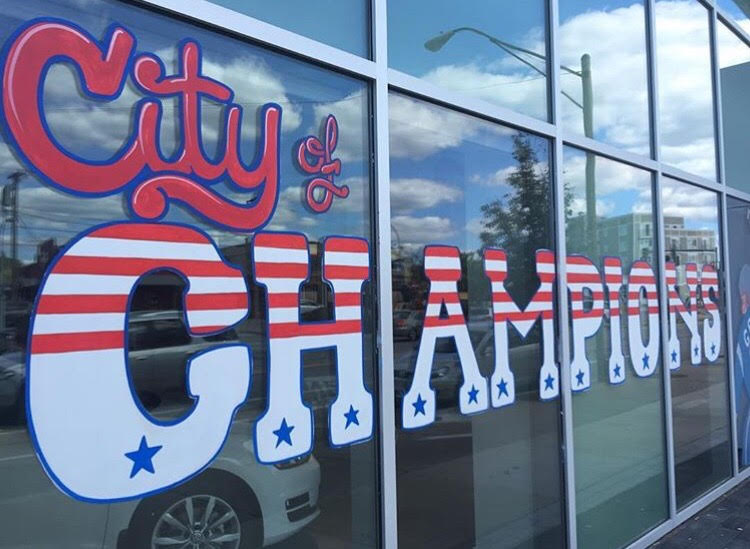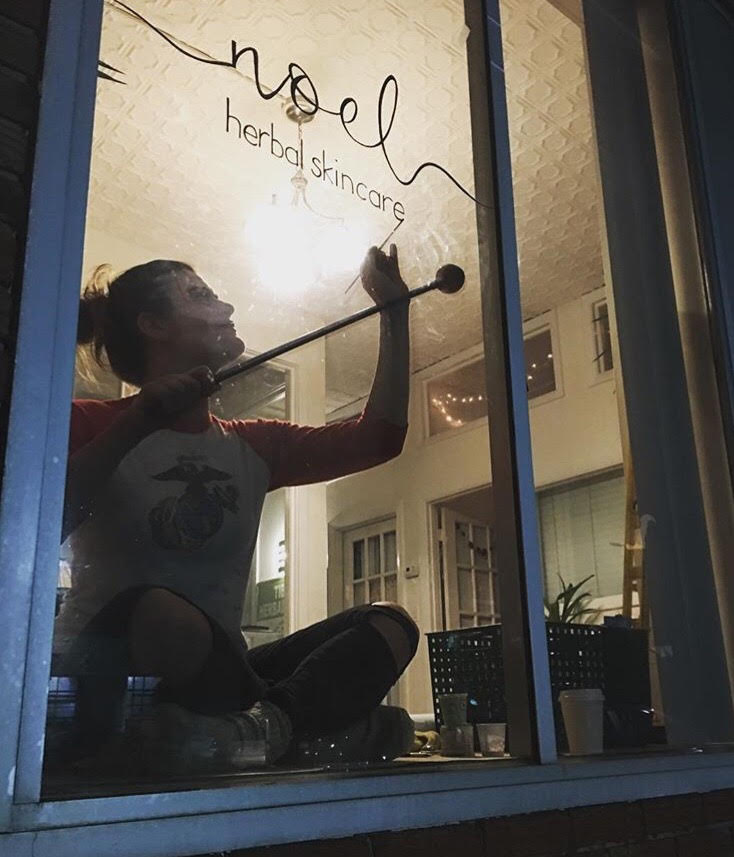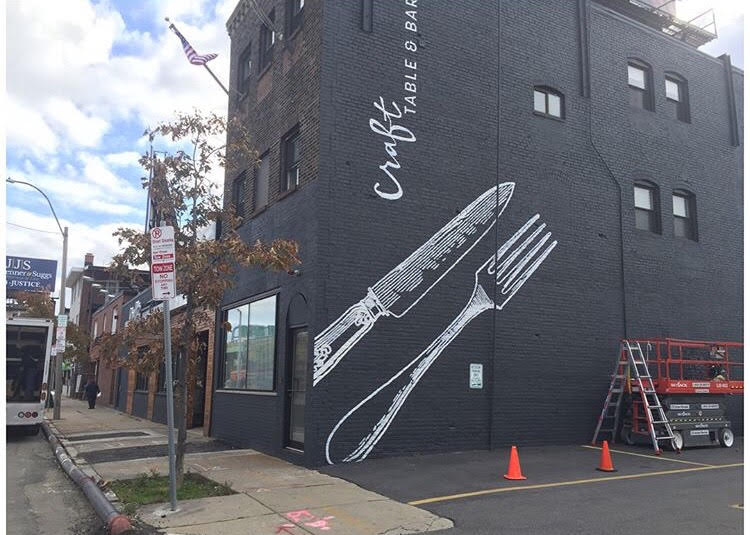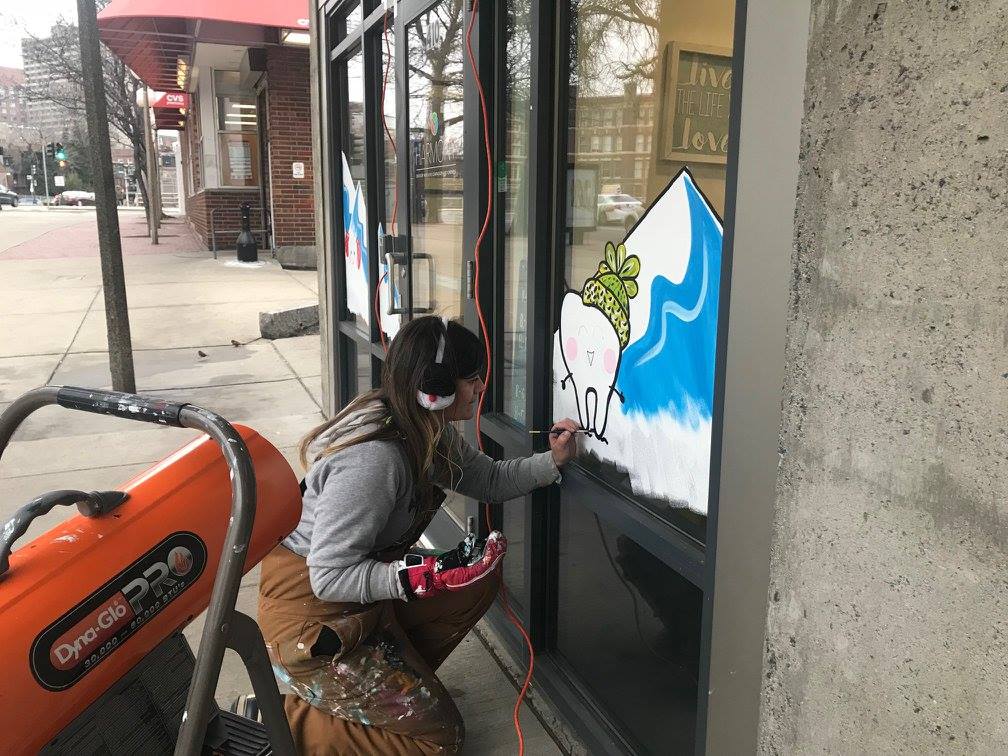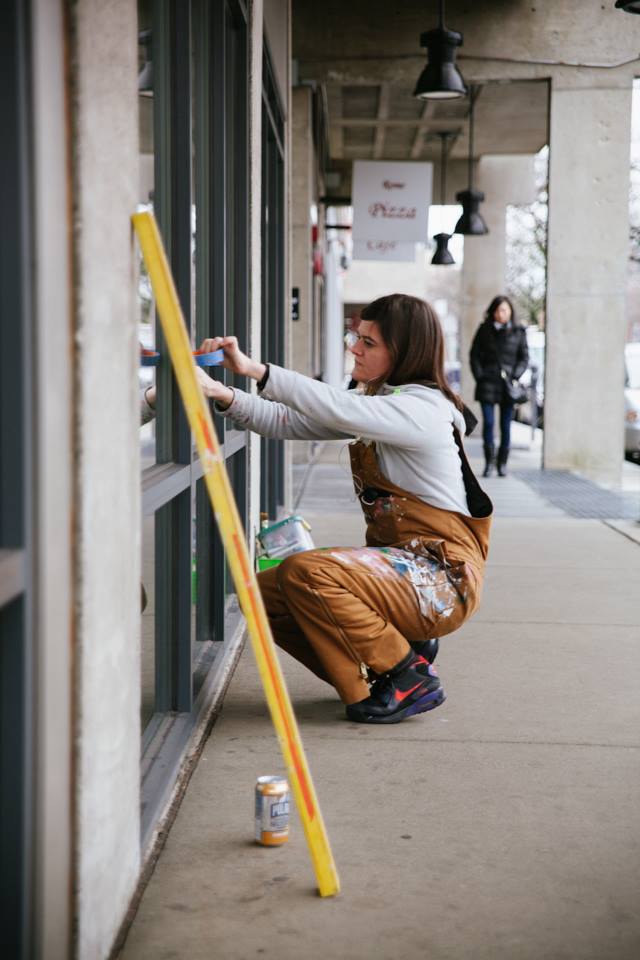 Image Credit:
All pics by me except the ones in Carhartt overalls: Harmony Dental.
Getting in touch: BostonVoyager is built on recommendations from the community; it's how we uncover hidden gems, so if you know someone who deserves recognition please let us know here.