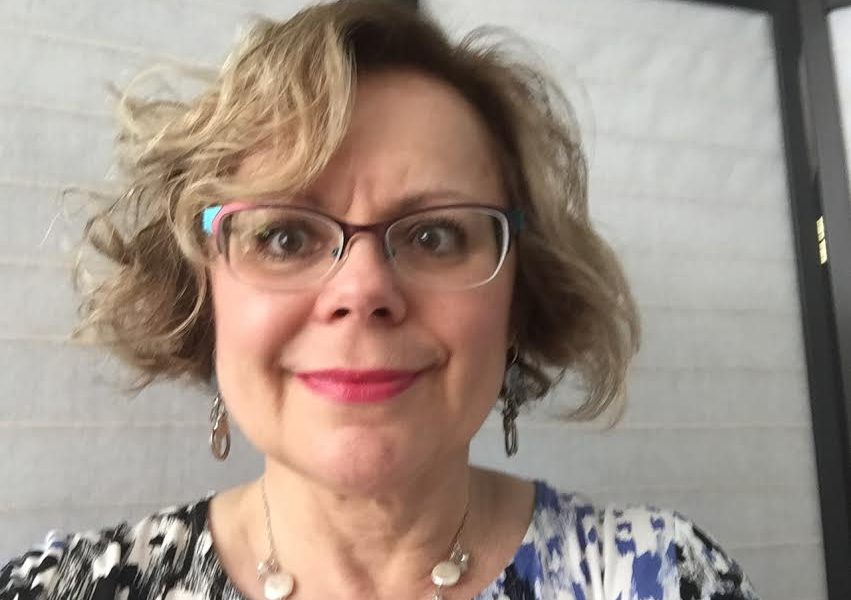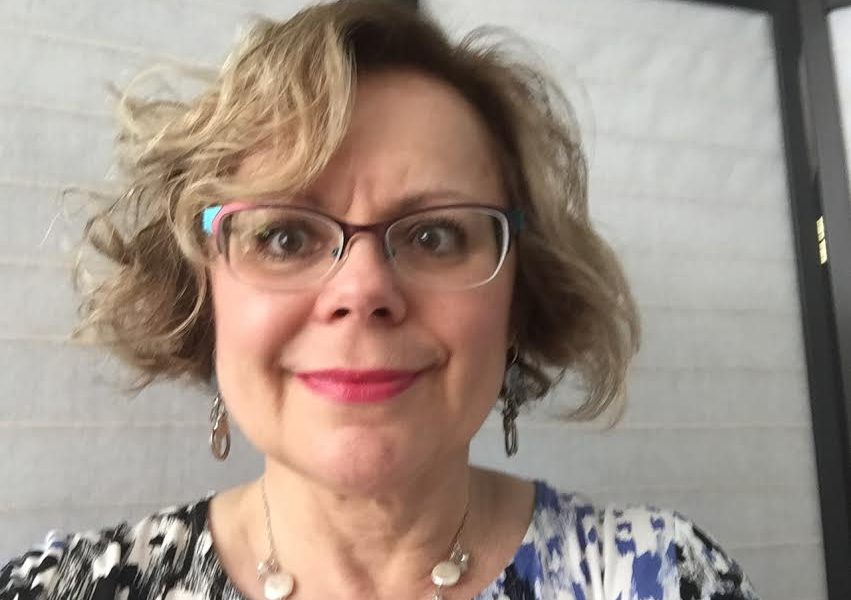 Today we'd like to introduce you to Linda Simons.
Linda, please share your story with us. How did you get to where you are today?
I became attuned as a Reiki master in 2011, but my journey as a healer actually began in the late 1970's when I was drawn to a Spiritualist church that offered laying on of hands healing. I learned how to give healing there and also how to meditate. I became a practicing psychic in 1981 after a psychic that I had consulted told me it was time for me to be giving readings. I specialized in psychometry and tarot readings. Two years later I was drawn to the field of astrology when I began attending weekly classes with the late Frances McEvoy in Belmont, MA. I also taught psychic development classes from 1984 -1989 from my home that always included teaching others how to practice laying on of hands healing. In 1986 I began giving astrology readings.
In 2010 I began my study of Reiki and was attuned as Reiki master in 2011. Three months later I developed sciatica that sent me to Acupuncture for everyone for pain relief. It was literally a turning point in my life. Acupuncture alleviated my pain in a way that drugs or physical therapy could not. I have never been one to rely on drugs and have always been interested in more holistic forms of healing. At the time, I was working in a very stressful administrative job and I began to see the correlation between my unhappiness at my job and my back pain. I continued receiving acupuncture treatments after my back pain disappeared for the spirit calming effects. I was attempting to further develop my astrology practice and wound up teaching a workshop on astrology and relationships while at my full-time job. I realized it was becoming more important to me to be doing work that was truly meaningful to me and resonated with my path of being a healer. But my health was still compromised due to the stress of my job and I just couldn't muster the energy to pursue my passion, so in August of 2013 I took a leap of faith by taking an early retirement. Two months later I launched my weekly astrology blog Dance of the Phoenix at www.phoenixscorpio.blogspot.com to discuss current astrological trends and promote my astrological services.
But I quickly realized that I needed an additional stream of income and started inquiring if local salons, health clubs and yoga studios would be open to having me practice Reiki in their establishments. Astrology was my passion and calling, but so was healing, and I really wanted to be able to practice Reiki on a consistent basis. I wasn't exactly hitting it out of the park with this pursuit, but when I happened to mention my frustration about not securing a Reiki gig to my acupuncturist, she confided that she wanted to add Reiki to the acupuncture and herbal medicine services that the community acupuncture clinic already provided. So in late March 2014 I began practicing Reiki at Acupuncture for Everyone in Boston and I am still there on Friday evenings from 5:00 to 8:00 p.m. I will be forever grateful to Anne Drogin for giving me this incredible opportunity. In retrospect, I can now see clearly that my own health crisis precipitated the next step in my personal healing path. I believe that my physical pain and the spiritual crisis of feeling stuck in a job that no longer served me gave me the courage to pursue my dreams of meaningful work. It has also given me more empathy and compassion for others who are in similar situations.
After the November 2016 election, I noticed a palpable increase in the anxiety levels of my clients as my Reiki business increased. People began asking if I was available on other days, and a seed was planted in terms of finding an additional office. Occasionally, I saw clients at my home, but I regarded my Reiki treatments as a sacred kind of oasis from the real world and my large, albeit friendly dog sometimes scared people, even if he was in another room and his barking. He is a shepherd mix and a real guard dog. I needed a quiet space with peaceful energy and no interruptions.
In February 2017 I sublet an office from a therapist in Brookline on Sunday afternoons. It is located at 233 Harvard Street Suite 36 in the Associates for counseling office. The energy was very peaceful and soothing and I was able to give Reiki treatments on the couch with a sheet covering it. I decided to keep my rates on the same sliding scale basis as my Boston practice. Some of my Friday clients found it more convenient to come on Sunday afternoons and some new clients emerged as well. I have continued building my astrology practice and some of my Reiki clients have become astrology clients as well. As I say in my Twitter profile Linda Simons @danceofphoenix, I use astrology, tarot and Reiki to provide guidance and healing to empower others to lead more fulfilling lives. My tarot and astrology readings are tools of healing on a spiritual level.
In May 2017 I created a website devoted to my Reiki practice: www.reikiwithlindasimons.com. It seemed like a natural evolution because information on my Reiki work needed more space than my astrology site could reasonably provide and I needed a platform for that area of my work. I have come full circle because I started out as a healer, developed as a psychic and became an astrologer. I am now working a healer and incorporating my intuitive and astrological skills into my healing work.
Great, so let's dig a little deeper into the story – has it been an easy path overall and if not, what were the challenges you've had to overcome?
There is definitely no way I would describe the path of a self-employed entrepreneur as smooth! It has frequently been said that healers lead complex lives and I am no exception to that precept.
One of the biggest challenges that I faced initially was that I had absolutely no marketing experience. I didn't have a clue as to the best way to promote my services. It's still a work in progress. I am by nature an introvert and self-promotion is stepping way out of my comfort zone. I knew that I had to develop an online presence and utilize social media but I found the technology very daunting. And I didn't have an IT team at my disposal the way I did in my administrative position. I learned to ask for and pay for help when I got stuck on technological aspects. But my previous administrative position did come in handy in terms of organizing and meeting deadlines and accommodating clients
And I had to get used to the financial ups and downs of self-employment. That continues to be a steep learning curve. It can literally be feast or famine in terms of income from week to week. I was accustomed to a set amount of money every week and that is not a reality as an entrepreneur.
But I have learned to draw on my reserves of faith that I am pursuing my intended path and living a more authentic life with my work. Resiliency has become my mantra and I am becoming less afraid of learning and trying new things to generate additional streams of income.
Alright – so let's talk business. Tell us about Reiki with Linda Simons – what should we know?
I am an attuned Usui Reiki Master and Practitioner but I would also describe myself as a Reiki Therapist because I spend time listening to my clients about what they are seeking from Reiki. Friends and clients have always described me as a good listener. I bring an intuitive, empathetic approach to my Reiki practice. My background as a psychic and astrologer also gives me additional sources of knowledge to share with my clients to facilitate their healing process.
Reiki is hard to define, but basically I would describe it as a subtle form of energy healing that reduces stress by accelerating the body's self-healing abilities while strengthening the immune system. I also describe it as spiritually guided life force energy and a spa for the soul.
I incorporate the technique of Reiji-Ho into my treatments. This encourages trusting and following intuition (I am a big proponent of intuition) by getting the ego out of the way so that healing can happen without trying to control it in any way. The traditional hand placements are combined with allowing the energy to guide my hands where the healing is needed. I also use crystals to release blockages in the chakras during treatments. The crystals are aesthetically pleasing but my clients also feel the healing power of the crystals. I realize that not all Reiki practitioners use crystals, but I was inspired to integrate them into my practice after a dear friend gave me the book The Crystal Bible by Judy Hall as a birthday gift. She knew that I loved to meditate with crystals and when I read the book it just seemed to be the perfect next step in the evolution of my practice.
A Reiki treatment with me is relaxing and creates a sense of security that allows emotional release to occur. I specialize in treating depression, anxiety, stress, pain relief, migraine and other headaches, broken bones, removing emotional blockages and balancing energy during times of transition. Reiki treatments also relieve fatigue and promote better sleep. I have also seen Reiki provide pain relief for back, shoulder and leg pain. Reiki also gives a much needed surge of energy and pain relief for cancer patients.
I have witnessed many of my clients quit jobs that no longer served them and embark on new careers, relocate, exit or heal toxic relationships and generally take a leap of faith in charting a new life path. I am very grateful for the opportunity to have played a role in their healing journey, but I give total credit to Reiki for the outcome that results in renewal, transformation and restoring their life energy. I am a conduit of this spiritually guided life force energy, I am blessed to receive as much as healing energy as I give because Reiki is truly limitless life energy that balances, restores and renews.
My Reiki sessions are totally non-invasive treatments that are performed with the client totally clothes. My hands are placed above the body during the session and soothing Reiki music is played. The only touching that occurs involves the lower legs and feet for grounding purposes. Many clients are so relaxed that they fall asleep during the treatment. After the session I share any insights that I picked up during the treatment and ask about their experience.
I offer my Reiki treatments on an affordable sliding scale basis of $20-$40 per treatment in both my Brookline and Boston locations. I don't ask to see any income documentation; I trust my clients to pay what they deem appropriate. I do this because I believe that everyone should have access to this form of integrative, complementary health care that can enhance the healing benefits of traditional health care.
I also offer Reiki distance healing sessions on a sliding scale basis of $25-$45 per treatment for those outside of the Boston area. I do prefer to speak with the client before booking a session and after the treatment.
Is there a characteristic or quality that you feel is essential to success?
I feel that a strong faith and belief that my work is making a positive impact in people's lives is the core of my success a healer. I also think it is important to be resilient, have the courage to try new ideas, and think outside of the box are essential for success. My intuition and empathy also play a major role. I believe in being fair and compassionate towards others and I think that people can sense when someone is genuine about wanting to help empower others.
Pricing:
Reiki Treatments in Boston and Brookline Sliding Scale $20-$40
Reiki Distance Treatments Sliding Scale $25-$45
Contact Info:
Getting in touch: BostonVoyager is built on recommendations from the community; it's how we uncover hidden gems, so if you know someone who deserves recognition please let us know here.