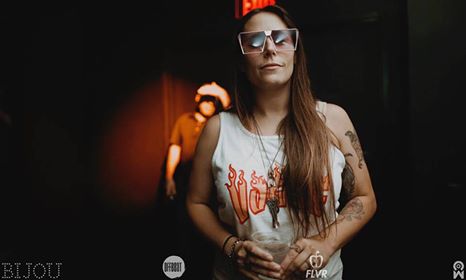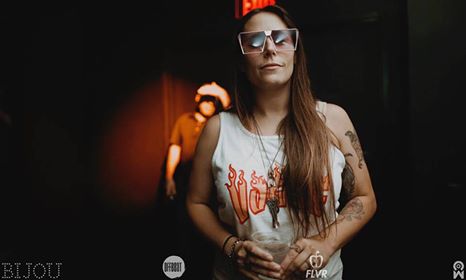 Today we'd like to introduce you to Kerry Quirk.
Kerry, let's start with your story. We'd love to hear how you got started and how the journey has been so far.
This question is tough because it's like asking me 'how did you become a person'. There's never not been a time in my life where music or throwing events weren't somehow relevant, because everything I've done up until this point has been intertwined and connected. It's one of those things where you just know you're supposed to be doing something and it feels right and it works so you just keep doing more of it and learning everything you possibly can about said thing.
To keep it somewhat simple, I started making mix CDs for other kids in my neighborhood growing up. It sounds somewhat dumb thinking back to this era, but I had a CD burner and no one else did. Kids would give me lists of songs and let me know if they wanted to fill the extra space with stuff I had or leave it open. They'd give me money and more blank CDs usually. I was probably about 11. People told me I was good at filling the blank space and said I should DJ or go into radio, so then I started to focus on that. I had Fruity Loops on my computer when I was 12 and started producing music, doing mashups, chopping hip-hop samples, whatever, just messing around.
It's funny because like 10 years later you had acts like Girl Talk making stupid money doing what I was doing in my bedroom at 12 years old. Trends are weird. Anyway, I didn't really have the patience to keep up with that nor did I really like it as much as I thought I would. So when I was 15 I bought my first DJ set up. It was the Numark 818 Fusion Package, which was basically like the first "CDJ" style CD turntable you could buy. I also had a radio show (yeah my high school had a radio station which was rad). I wasn't popular in high school and was drastically different from my peers, having moved there the first day of my freshman year.
But what was interesting about my delinquent friend group, is that we threw and went to really awesome parties, usually older kids who had just graduated or were seniors in high school. And like not in the creepy weird way, I just had friends who were a couple years older. So by the time I was graduating high school, and kids in my grade caught up and went from thinking that drinking and parties were THE DEVILS DOING to doing it themselves, people would come up to me in the halls at school and tell me that their parents were out of town and leave me to take care of the party. I think the best party we ever threw was my junior year. It was like 1000 people in a field and we had free booze and steaks and crazy good food and everyone camped. Anyway, then college came and I promoted shows.
My friend and I single-handedly sold out a Barstool Sports show, and then I was one of NV Concepts first promoters, did some stuff with them, had a radio show in college. One of the only jobs I got after applying to 500+ my senior year was with a kid named Luke Tao who was looking to hire people for his new promotion company, Flavor Media, which I became the first "outside" hire of. Keep in mind this promotion trend took off in like 2010-11, so none of us really knew what we were doing, we just knew that we were good at getting people to come to stuff. Flavor Media is now one of, if not the top promotion company in Boston, and Luke Tao is one of my best friends.
Over the last 7 years, I've promoted at almost every club in Boston. I've DJed all over New England, NY, NYC, I even played in South Carolina this summer. I've opened for some amazing acts. As far as The OOZE goes, I began this party in 2015 at Therapy in Providence RI. Daily Special is an event company that is derived from The Brain Trust, which I began working at in 2016, and was started by Richard Henderson, my cohort, who now works over at Middle East/Sonia/ZuZu. I took over for him full time at Wonder Bar this year doing all of the bookings here.
I'm exhausted from this first question. Let's get a drink.
Has it been a smooth road?
Ha. I posted a status about this the other day. I hate when people complain about their hardships. Like OK cool, I get it, you're having a hard time. I'm not knocking it, but I've overcome so much and just learned to treat it as second nature. There is nothing I have not and cannot overcome. I've probably lived 2 lives at this point it feels like.
I'll just copy and paste my status from last weekend and you can edit it how you feel. It basically sums up this question. Yo for the record, I never played the "it's hard out here for a female" card as much as some because people know me well enough in Boston, but to be fair, men, in general, will never know the struggles of being a female in the music and nightlife industry whatsoever. I've been playing for 13 years and for the first 5 years, couldn't get many gigs outside house parties because people didn't want an underage girl at their bar or club or want to be surrounded by potential issues or implications associated with that.
I got a gig when I was 15 at fire and ice in Providence doing music on the weekends and a few days before I was about to start, I was told "no sorry, the owner doesn't want a 15-year-old girl DJing". Some of you dudes think you've had it tough but you picked up a controller and your boy put you on ASAP. It doesn't necessarily mean you were better than anyone, you just fit the bill and no one thought twice about it because you were a dude in a black tee and a fitted hat playing house music or dubstep.
Just now, I show up at the festival with Josh and no one knows me here so people initially approach him as the DJ playing. And it's not rude by any means, it's just how our brains are programmed to work. "Oh a guy and a girl show up together, he's the DJ". So yeah some people play that card too much IMO, I've had to overcome way more than most and still don't bitch, but I'm telling you now that you'll never have to work twice as hard to make people feel that you deserve to be there. Oh yeah, and you'll never have to be asked to be put on "male only lineups" as some gimmicky bullshit like OH HEY COME to SEE WHAT THE GIRL DJS CAN DO". Bitch, I'll cut you.
We'd love to hear more about your business.
As I mentioned before, I'm affiliated with a few different companies and outlets, but my baby, my brainchild is a monthly event I throw called The OOZE. The OOZE started at.
Therapy in 2015, thanks to Jeff LeClair and Steve Marsden taking an interest in my concept and rolled the dice on it. At the time, New England had no real outlet for weird music. There are so many underground genres that came about as a result of Soundcloud's popularity, but there really is no place to showcase these genres and talents outside of NYC, LA, Tokyo, London, Moscow etc.
Definitely not in New England, I wanted to create a party that doesn't throw a bunch of the same sounding acts on the lineup or forces people into sets based on when they're playing. I book a few different acts each month, all with a different sound and build the line up based upon what they typically play. I allow people full creative control with what they do with their hour set. And people seemed to really dig it.
The OOZE is a very chill environment and its full of creative types of all kinds just coming to hear something different and exciting in a more laid-back, environment where networking is encouraged. I can really say that no one was doing this at the time and I am most proud of being a trend-setter and giving Boston a taste of something different.
Is our city a good place to do what you do?
I talk about this pretty frequently. Like yeah, I could've moved to NYC or LA, but honestly, I don't want to move to either. The OOZE was special in Boston because it was different then what was already going on. Out in LA or NYC, the music styles I bring in are much more accepted, there is a much wider range of acts I can book with those places being stapled cities, but there would've been nothing to set The OOZE apart. These parties are a dime a dozen, and it wouldn't have been nearly as special or captivating.
People talk a lot of shit about Boston. It makes me kind of annoyed. I mean, it's Boston.
We're not LA, we're not NYC. You're comparing apples and oranges. Boston is tiny and we have so many laws regulating nightlife, drinking, a lot of clubs have closed down in recent years. But we persevere and keep going and adding parties to our little scene here. I've watched Boston grow from having your run of the mill nightclubs, to being one of THE cities for music, both live and electronic. Now, not only is there something to do every night of the week, but you have a variety of options stemming from the same genres or vibe. It's been wonderful to watch happen.
As far as starting out, I mean, why not start here? You have so many outlets. I can be an outlet. If I can't help you find a place for your party, I can introduce you to someone who can. I want there to be a bunch of things going on! I think we have a different type of camaraderie between DJs and promoters and event throwers and party goers that other cities do not. Even if we don't all attend the same things or listen to the same kinds of music, a lot of us are eager to help each other. I think it's a great place to start throwing a party.
Pricing:
The OOZE is monthly on a random Tuesday at Wonder Bar in Allston. It's $5 to get in, unless otherwise posted.
Contact Info: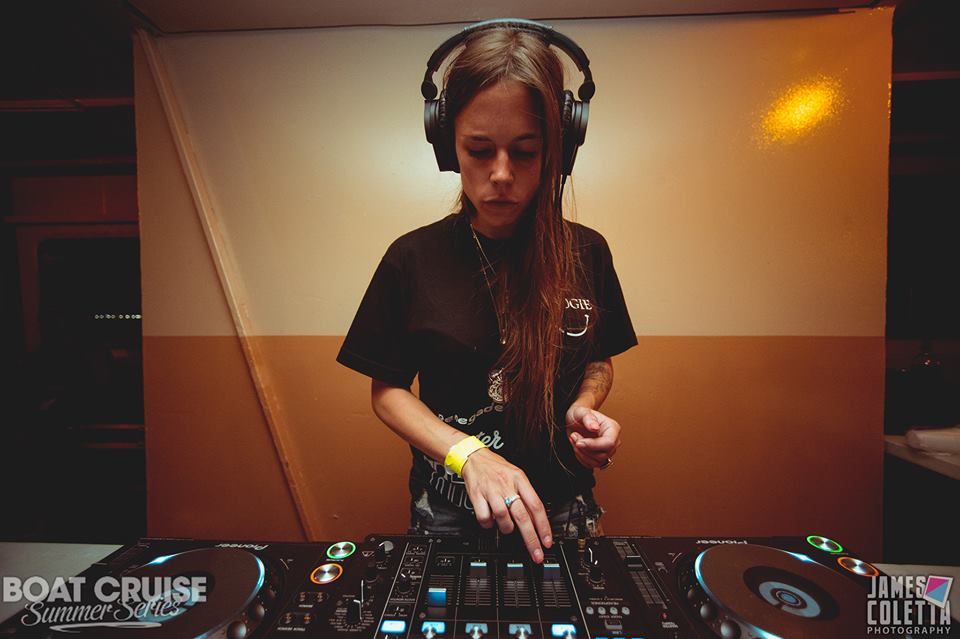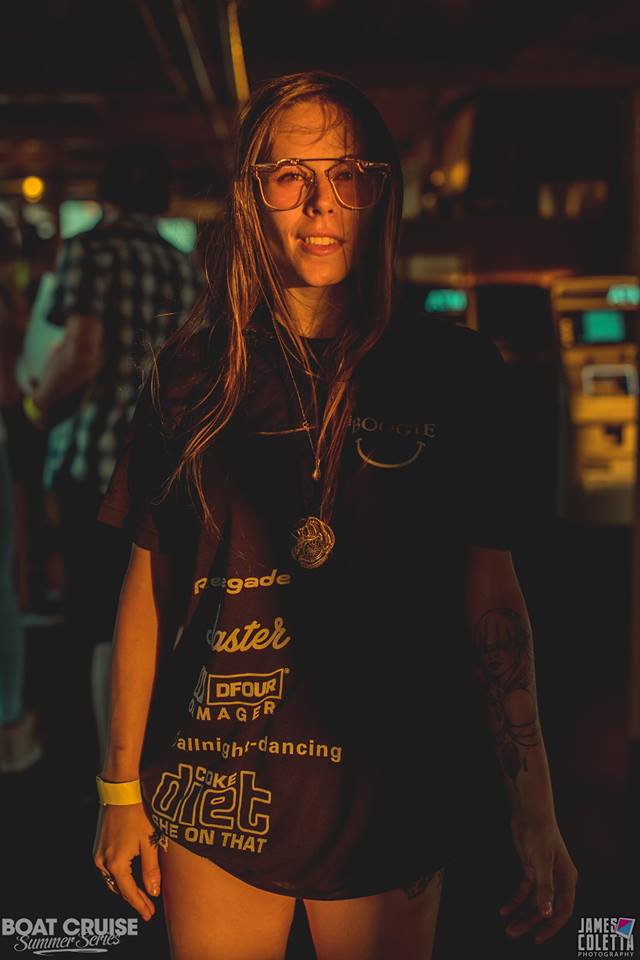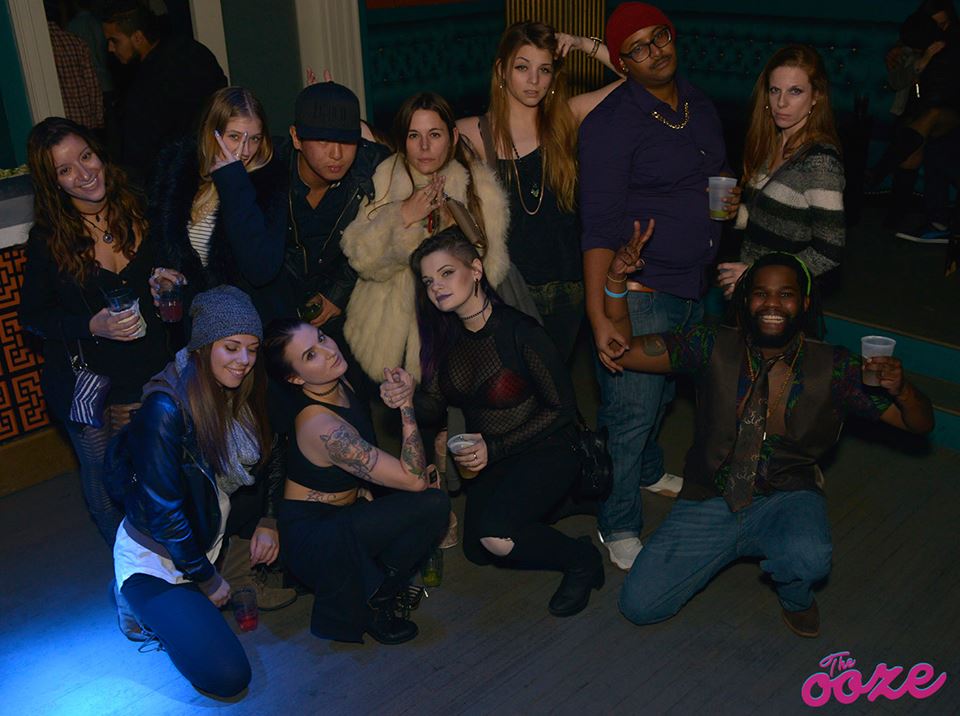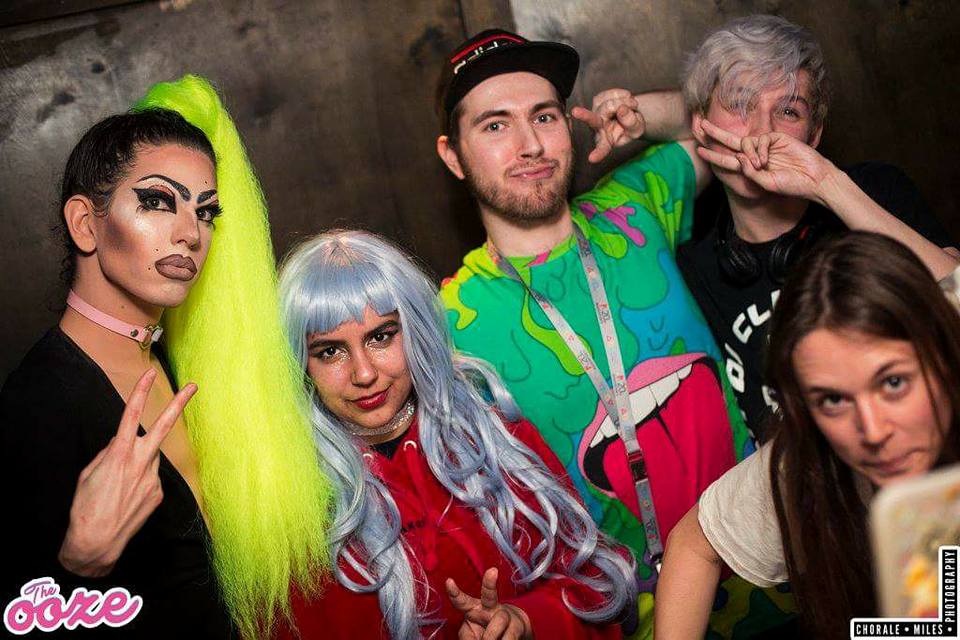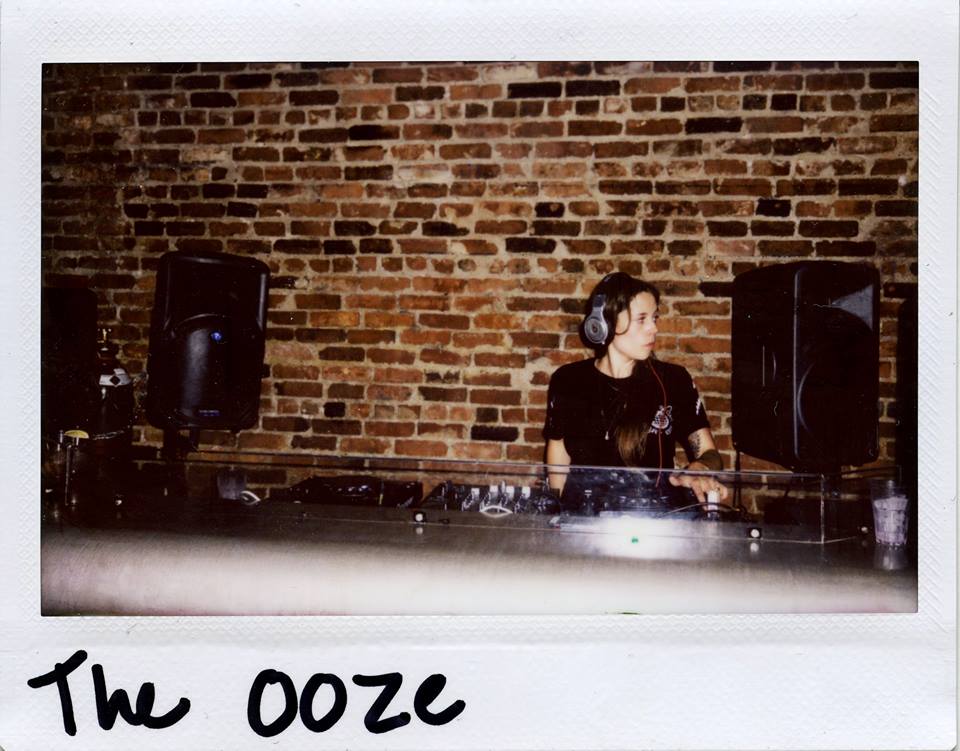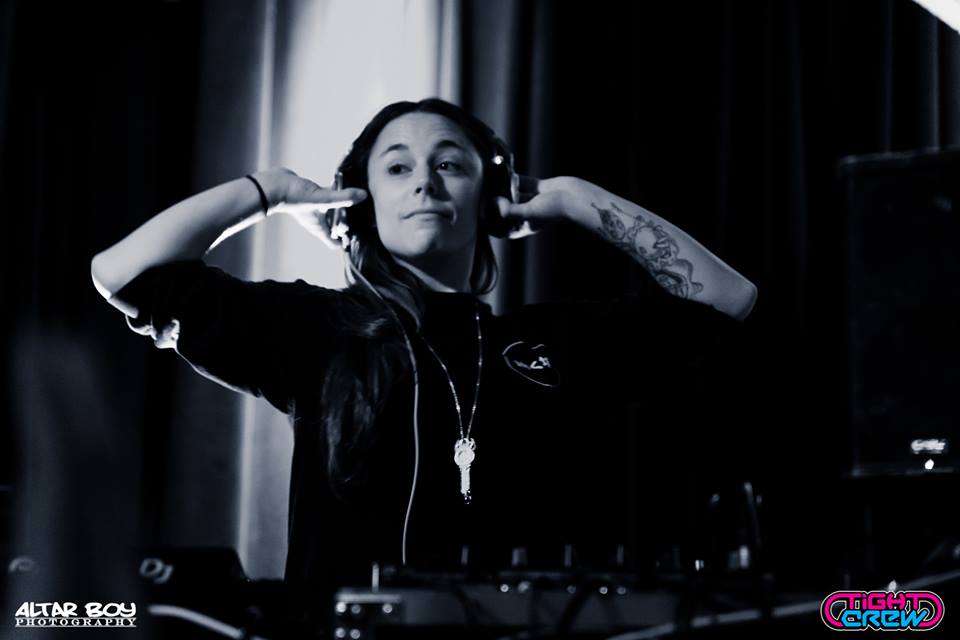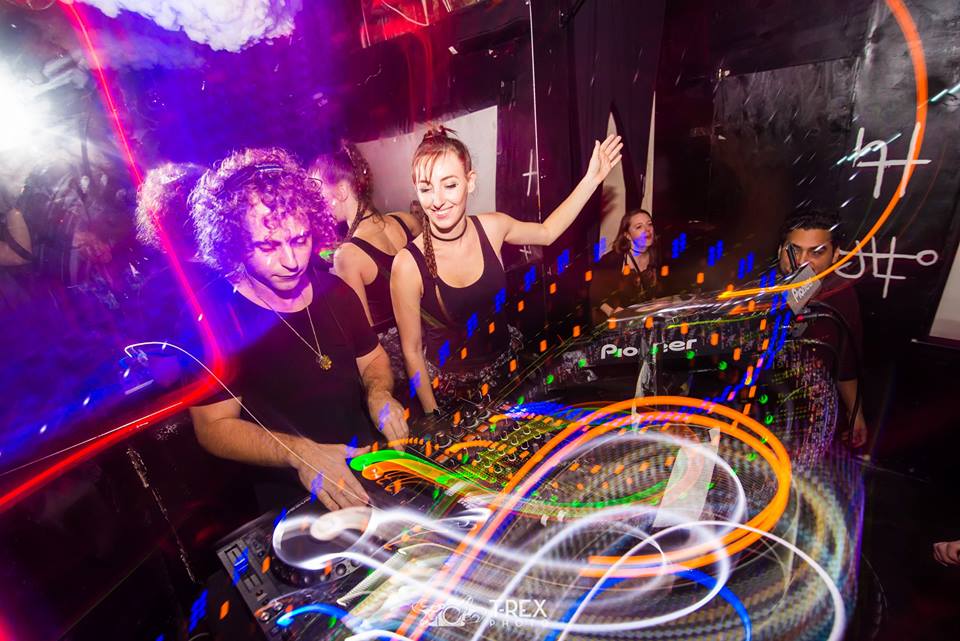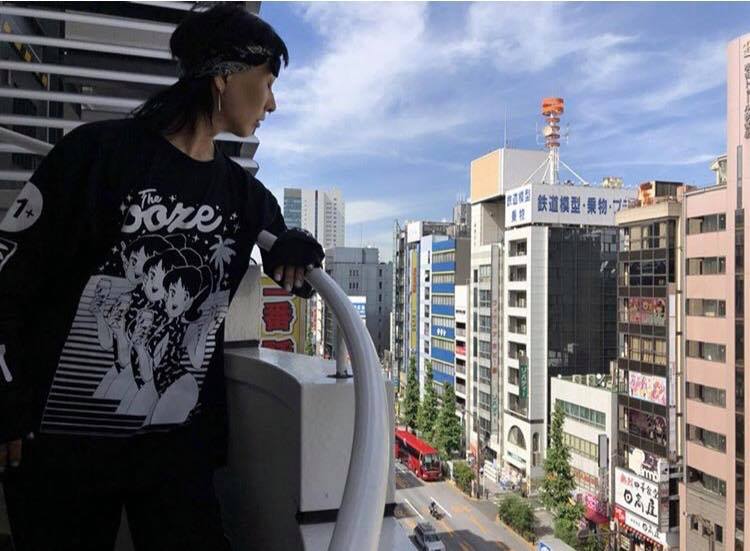 Getting in touch: BostonVoyager is built on recommendations from the community; it's how we uncover hidden gems, so if you know someone who deserves recognition please let us know here.