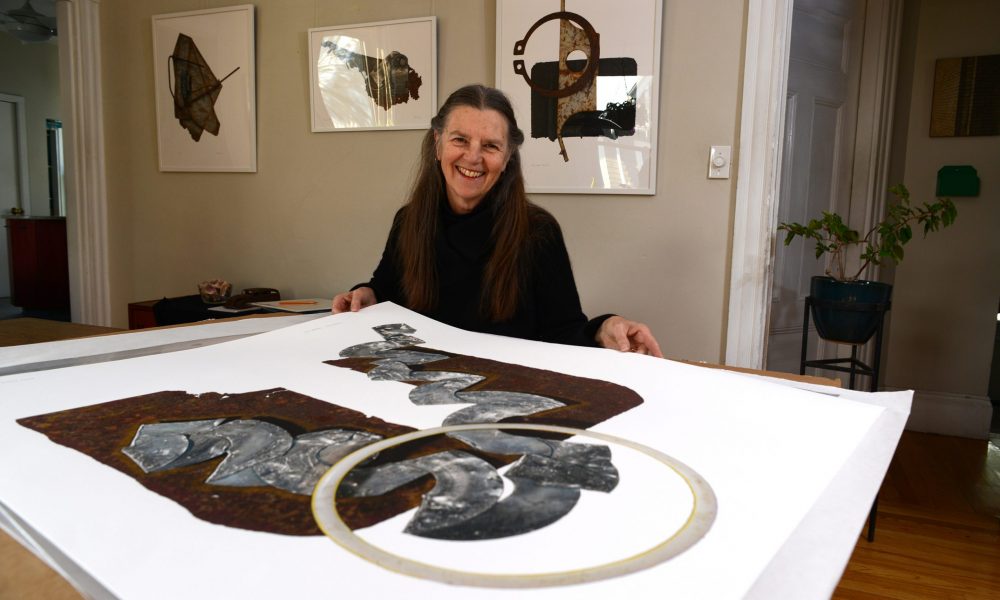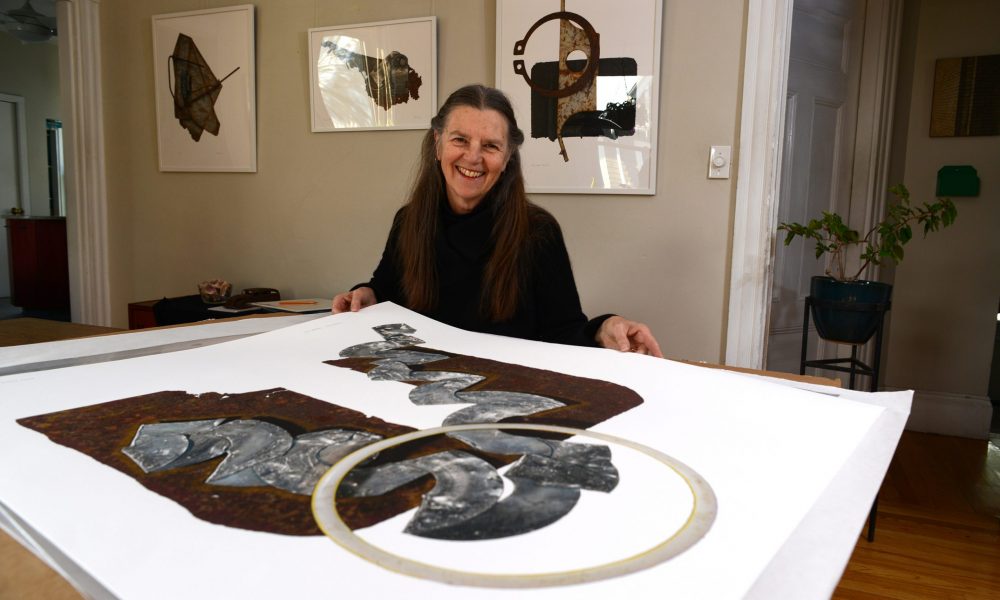 Today we'd like to introduce you to Kathe Gregory.
Kathe, let's start with your story. We'd love to hear how you got started and how the journey has been so far.
I grew up in a creative household and today live in one with my husband Bob Nesson, a filmmaker and photographer. My father was an architect and artist, and had studied at the École des Beaux Arts in Paris. My mother was an expert gardener with a deep love of the beauty of her many flowers and plants. My parents imbued in me a joy in making and looking at art, which I find intriguing, delighting, and challenging.
It was a thrill for me to do my undergraduate work at Carnegie Mellon University in Pittsburgh. Most of my courses were about making art with different materials, different themes — each teaching me something. The coursework was eclectic but always had purpose. All-nighters were standard for me and my fellow students, like the assignment to draw shadows from the moon and streetlights. I was surprised to learn how full of color shadows are. Often assignments were challenging in different ways: one was to use black pencils with different lead weights to draw a crumpled up dollar bill. The teacher spent the whole semester having us all continuously draw and redraw the same dollar bill. Though I hated the exercise at the time, I learned that if I put my mind to it, I can draw anything.
I earned my MFA in sculpture from Rutgers University. While I was a grad student there, four friends and I drove to the prestigious Dwan Gallery in New York City to see a show of the artist Arakawa. One of his large pieces was a painting which had the text stenciled on it "Steal this drawing including this sentence". We assumed the artist meant what he said: steal the painting. So we developed a plan to do just that. We distracted the receptionist while one of us took the painting off the wall, covered it and carried it down to the car. Then we loaded it and took it across state lines to New Jersey. It never occurred to us that this might have been seen as a Federal crime!
Next we contacted the artist, Arakawa, informing him we'd stolen his work. He laughed and said this wasn't what he had in mind! He meant "steal the concept" not the painting itself. Nevertheless, he instructed us to donate it to an institution along with documentation of how we stole it. We sent letters to major museums across the country saying we'd stolen a painting and asking if they would they like to have it. After many rejections — some saying they didn't accept stolen works or had to wait for their board meetings – we lucked out. The Wadsworth Atheneum in Hartford CT offered to take it along with our documentation. When we arrived with the painting at the Wadsworth, the paparazzi was ready for us! We were interviewed for television and had several articles written in the New York Times about the concept behind our theft. The Wadsworth still has the painting.
After graduate school I taught for three years at the University of Hawaii. In Hawaii I focused on big super graphics – murals of brightly colored geographic shapes. I'd start with a tiny sketch, perhaps six inches across, and that would be my blueprint for a big piece like my 112 foot long super graphic at the Honolulu International Airport.
After Hawaii I moved to New York City and worked as a graphic designer for print media. I wound up in Boston where I headed the graphics department for the Big Dig. My team churned out maps, signage, illustrations, and countless other materials for that $15 billion project. But my dream was to be a full time artist. Today, I'm living that dream.
My favorite mode of transportation is walking, keeping my eyes on sidewalks, streets, industrial sites – and often find small scraps of metal, which I use in my current work, PhotoDrawings.
PhotoDrawings are a composite art form. I take pieces from my vast collection of tiny street finds — mostly rusted metal — and from them form a sculpture usually less than four or five inches across. Using a copy stand, controlled lighting and a high resolution camera, my husband photographs each small sculpture in ways that brings out maximum detail and the drama inherent in each piece. After removing the background in Photoshop I then commission prints of the photographs at a large scale – sometimes over six feet — on high quality archival paper.
On these very large prints I then go to work with colored pencil, enhancing the photograph giving it added depth and character. At a recent gallery show, I was thrilled to see a young woman stare at one of my pieces for a long while and finally go up to it to look at it from the side to see if it was actually three-dimensional. I love the idea of intriguing the viewer: what is the medium, how is it made, what am I looking at?
Has it been a smooth road?
When I was growing up, my father would look at my artwork and often say, "Very nice but why don't you try this or this or this?" Every time he did that I felt criticized – whatever I did wasn't good enough. Over the years I have come to realize that his intention was not to criticize but to get me to think hard about what more is possible, pushing the limits. What it taught me was to trust my instincts and live with my work for a while to make sure I've taken it as far as it needs to be. If I rush to complete a piece, later I find there are changes I wish I'd made.
In graduate school women were not treated well and professors demeaned female students. I was experimenting with small squares of hard plastic. One professor simply said the plastic squares were "terrible" so I stopped making them. At the end of the year he returned once more and seeing a few remaining squares on the wall, said "Gee those are great, why don't you pursue them?"! The lesson I took from that was to simply do my own thing and unless the criticism had real merit, to let it go. It also taught me to seek out mentors I respect and from whom I can learn.
It is somewhat frustrating not to be able to work on one piece continuously because there are so many different phases to my current work:
• make the relief
• have it photographed
• remove the background in Photoshop
• have a large print made
• enhance it with colored pencil
• have it framed.
After I build the small sculptures, it takes a couple of weeks for it to be photographed, then printed by master printer, Dan Saccardo of Superior Giclée. But not everything turns out as planned. Once my husband photographed the backside of a sculpture I'd made – thinking it was the front. But it turned out beautifully – a happy accident that made rethink my approach.
We'd love to hear more about your business.
One of the notable things about my work is how much the rusted metal pieces seem to appeal to so many different people. Frequently I learn that viewers have collected metal scraps themselves. I'm often surprised when someone points out the original purpose of a metal element in one of my pieces – a piston ring, a disk brake, a twisted hanging folder rod, a plaster washer. Sometimes people leave gifts of them for me on my front porch. My favorites are some ten-inch long twisted rusted cable remains from a World War II metal net. The net surrounded an island in Maine to prevent German submarines from coming ashore!
My business is also selling my art. Although I wish I could spend all day creating art, I enjoy the marketing part because it's really just connecting with new people. I see Open Studios and exhibit openings as an opportunity for that. At Joy Street Open Studios where I show in the lobby, I am known as the ambassador as I greet and chat with everyone who enters.
Recently I began using Instagram as a marketing tool. It's a shortcut route to sharing my work and my process as well as images from other artists that appeal to me. I love the idea that I am able to see visual ideas of all kinds literally from around the globe – an international museum in a way, which expands my creative experience.
Is our city a good place to do what you do?
There are many advantages to being an artist in our city [Somerville, a municipality that's an inner part of the Boston metro area.] These advantages include:
• a large, diverse, educated and interested community;
• creative arts of all kinds abound everywhere which allow artists to be supported and inspired
• many venues for artists to access from the multiple galleries such as in the South End or Newbury Street, to open studios, to art associations
• a variety of wonderful museums which usually have at least one evening a week that's free
• opportunities to access fully equipped workshops for such things as jewelry making, building bicycles, and woodworking in addition to access to 3D printing in places like the Artisan's Asylum in Somerville
• many shared open workspaces where artists who don't need a studio might work
• decent public transit system that sometimes actually works — unless it's winter when delays are to be expected
• Boston is a beautiful city to work and play in
However, having said that, there are several serious drawbacks for artists here:
• the prohibitive and rapidly rising high prices of studio space
• the lack of affordable living spaces
• the high cost of living in general
• the slow disappearance of cultural diversity which makes our city great. This is related to the rapidly increasing cost of living
• our subway doesn't run past midnight
• traffic is often a nightmare, particularly at rush hour and during sports events
My recommendation to an artist starting out: expect to pay a lot to live and work here and if you can't, be prepared to live and work far outside The City.
Contact Info:
Address: 76 Berkeley Street
Somerville, MA 02143
Website: www.kgregoryart.com
Phone: 617.501.0031
Email: kathe@kgregoryart.com
Instagram: kathe.gregory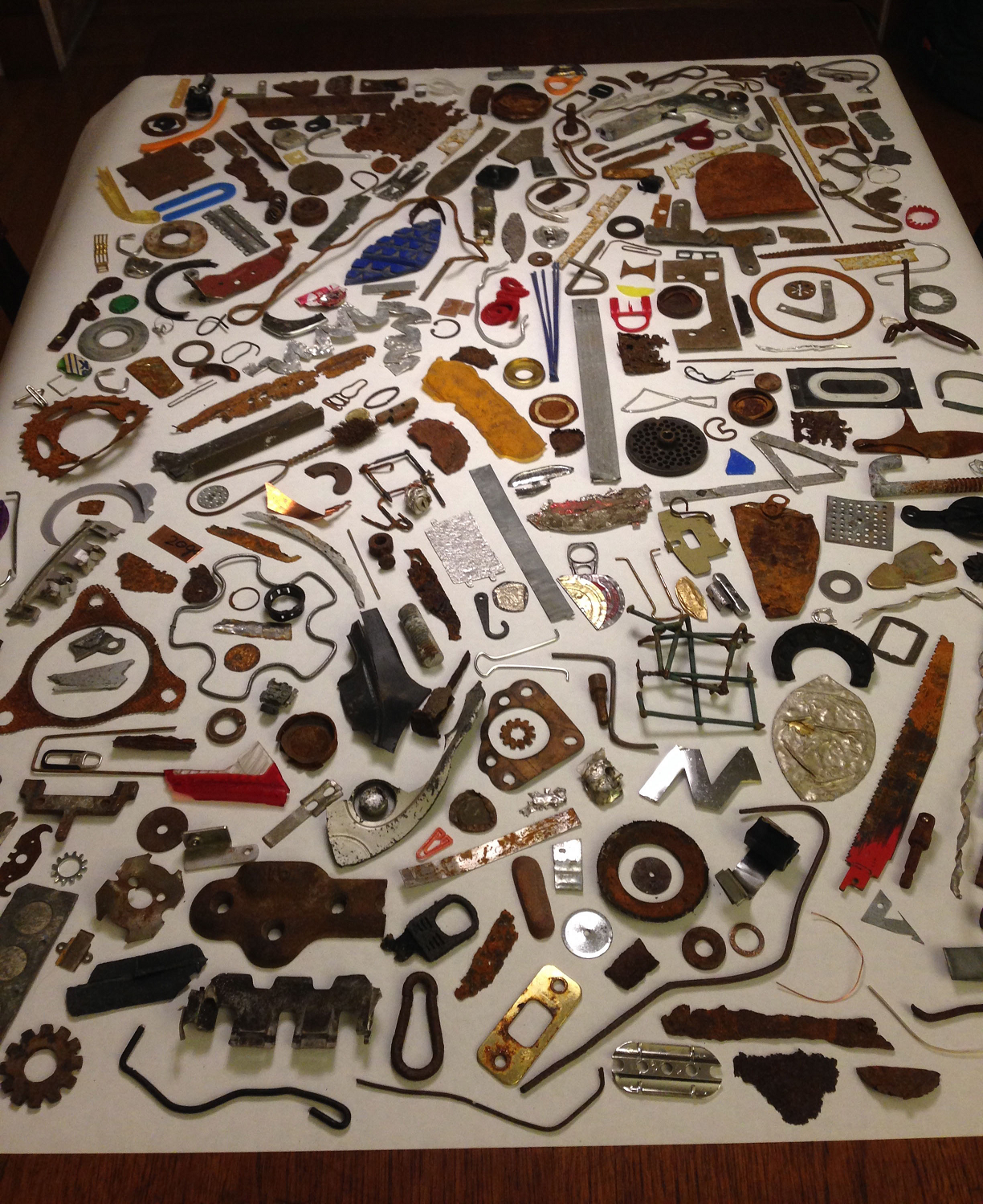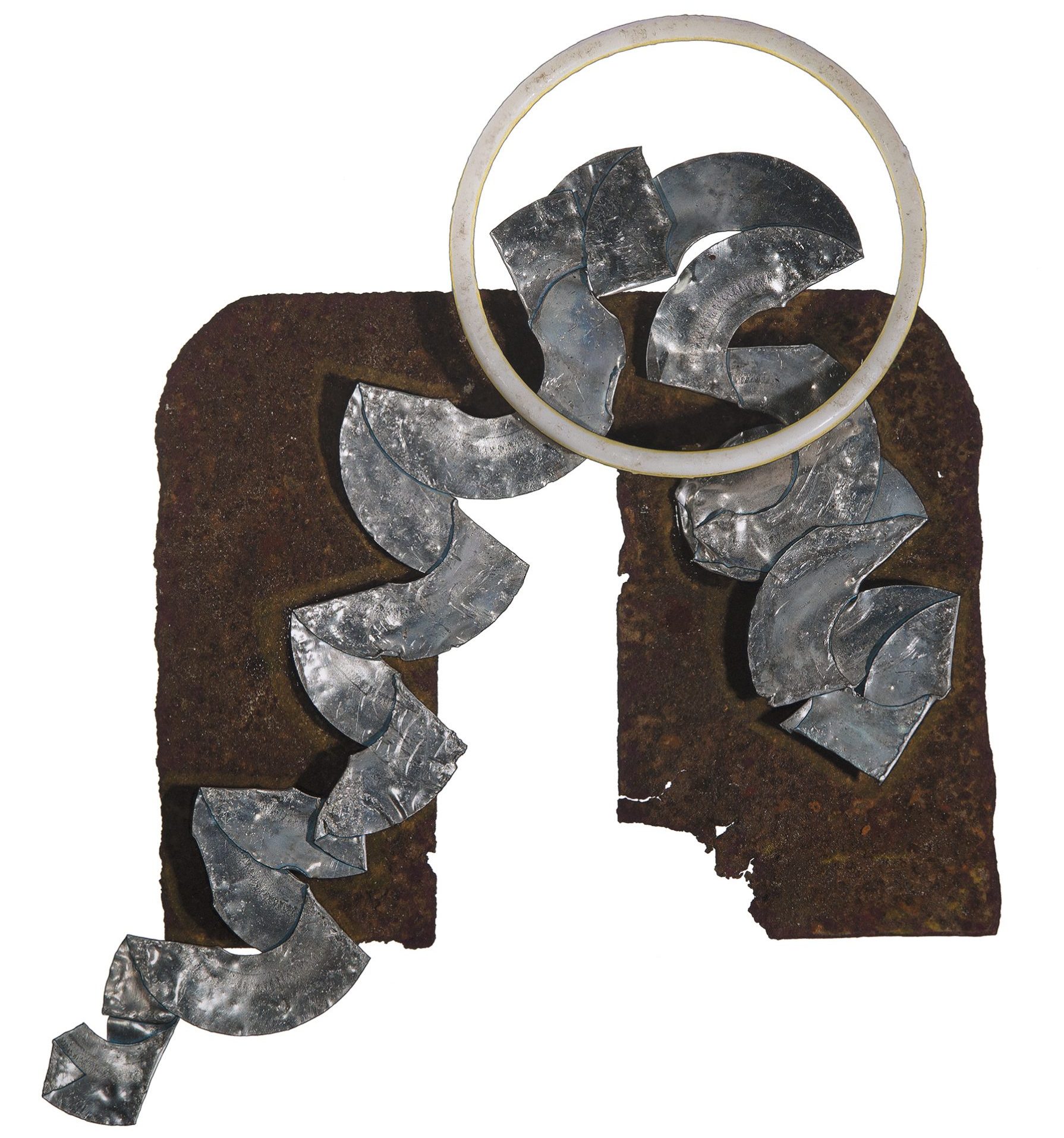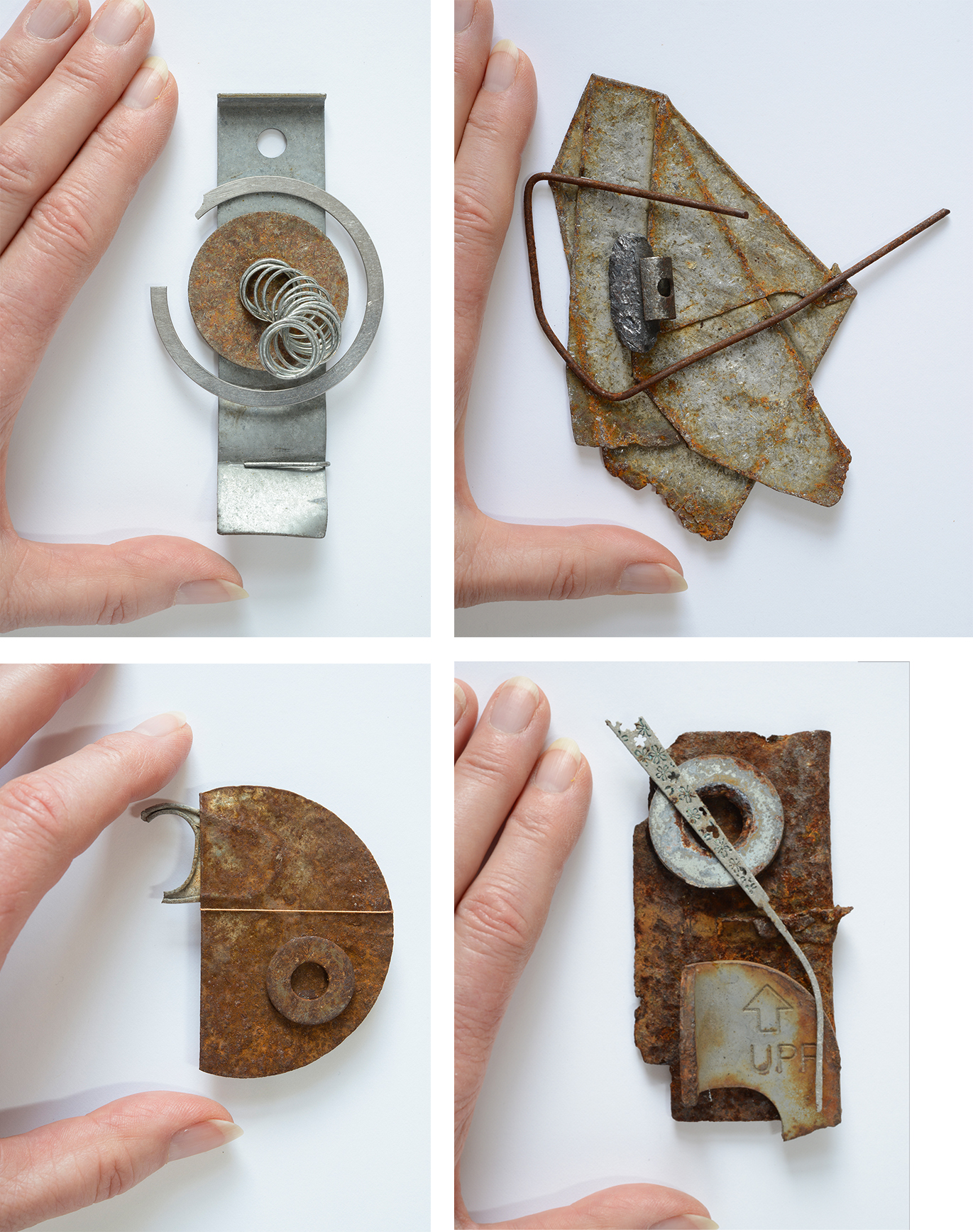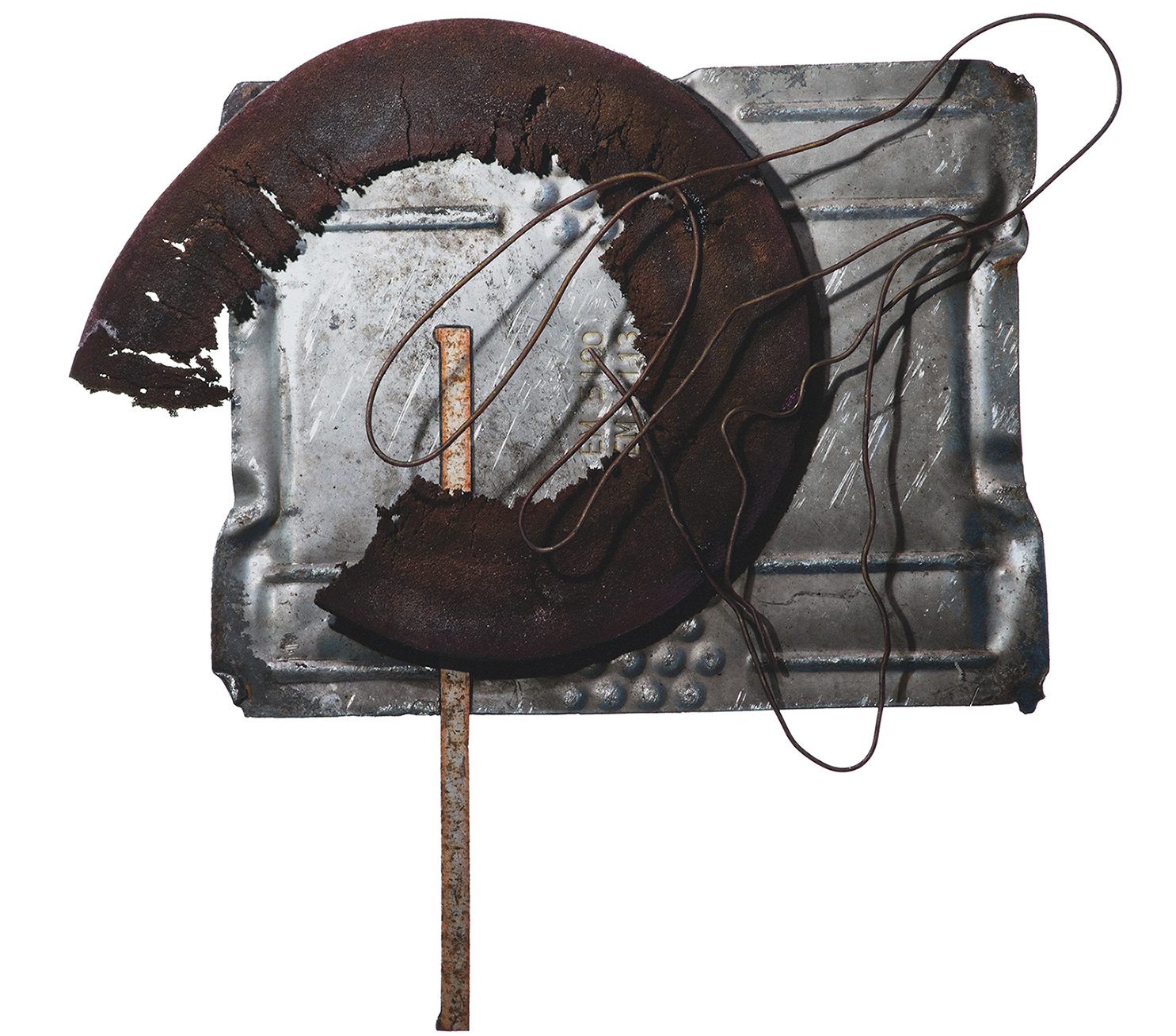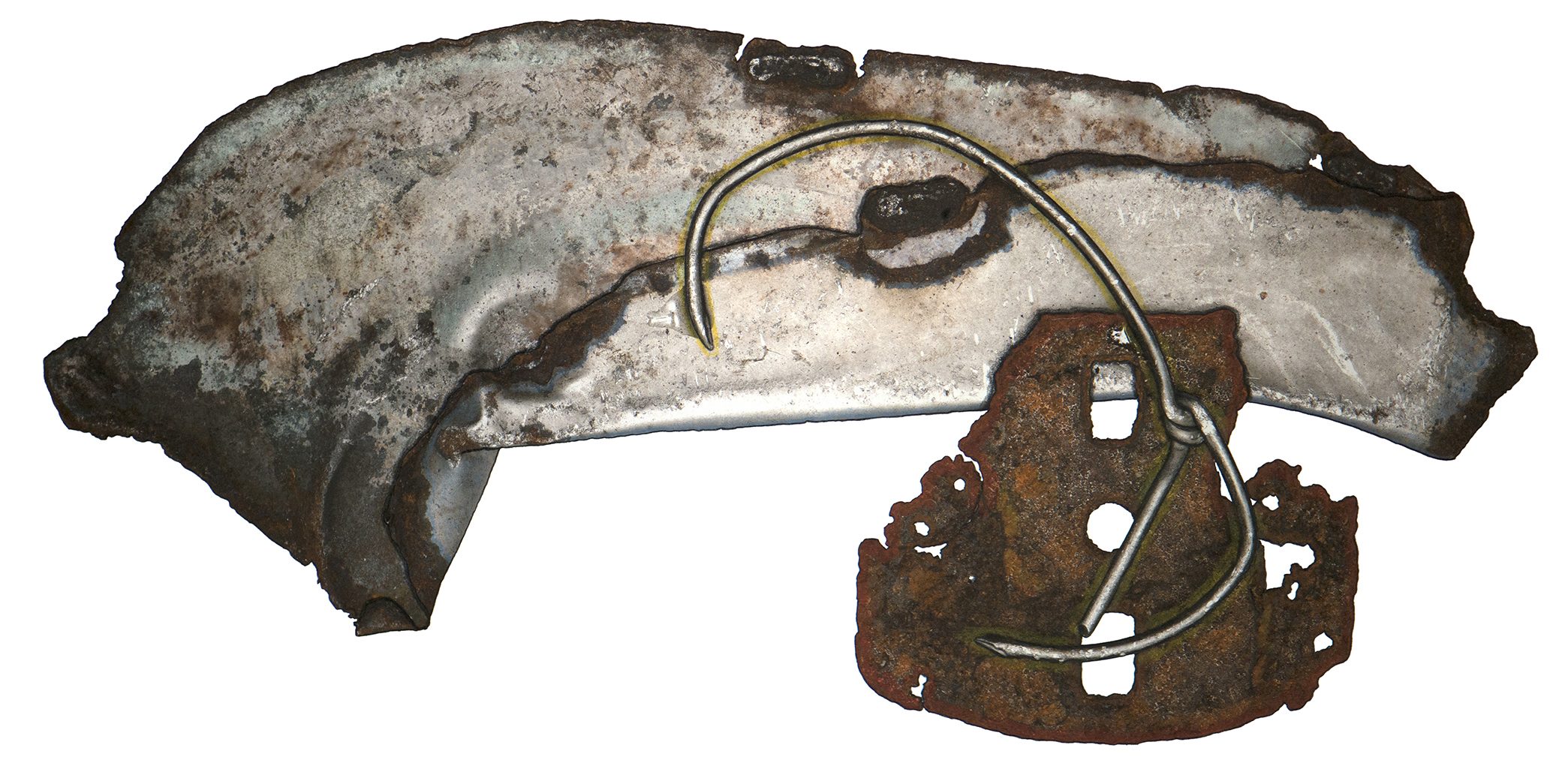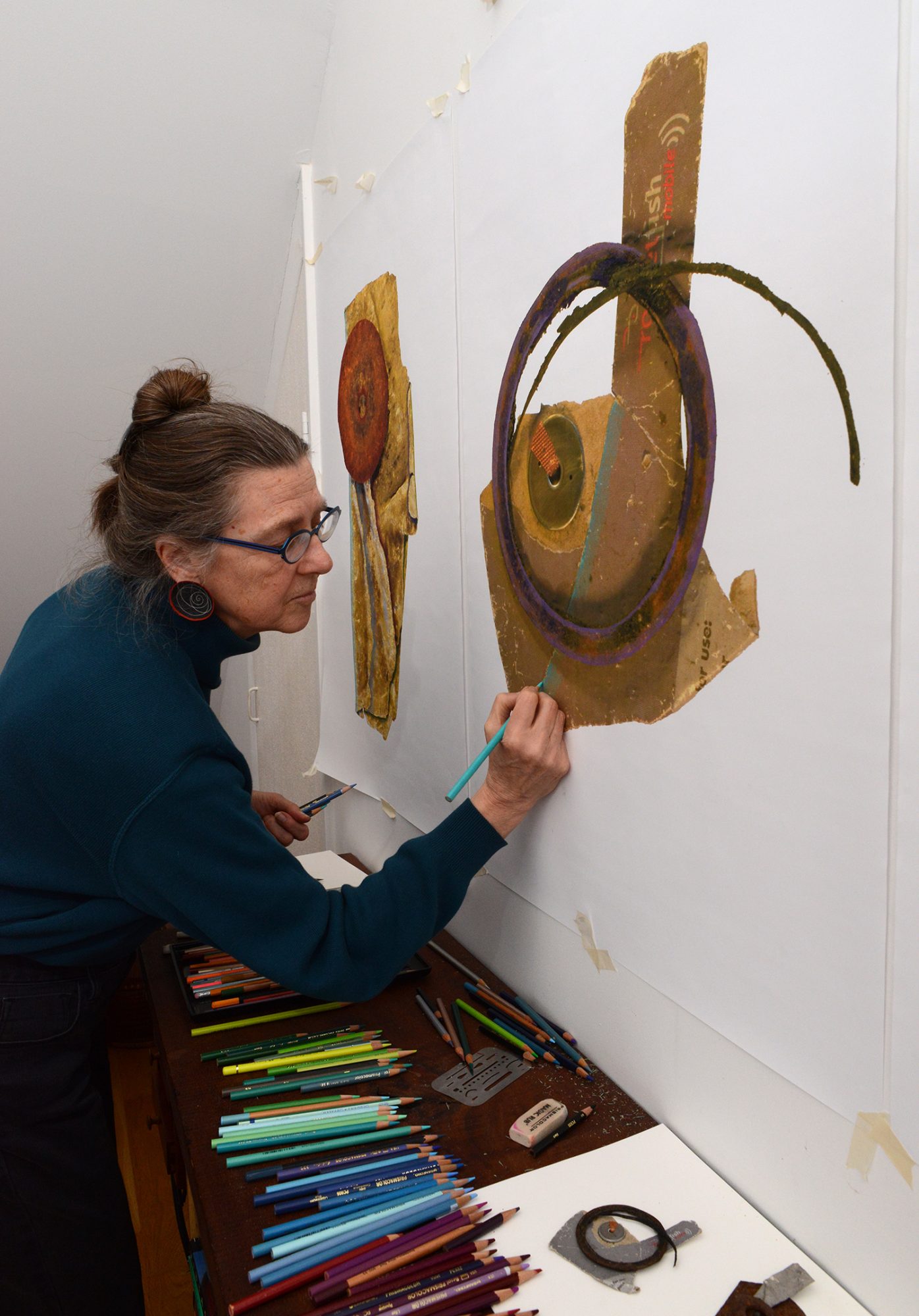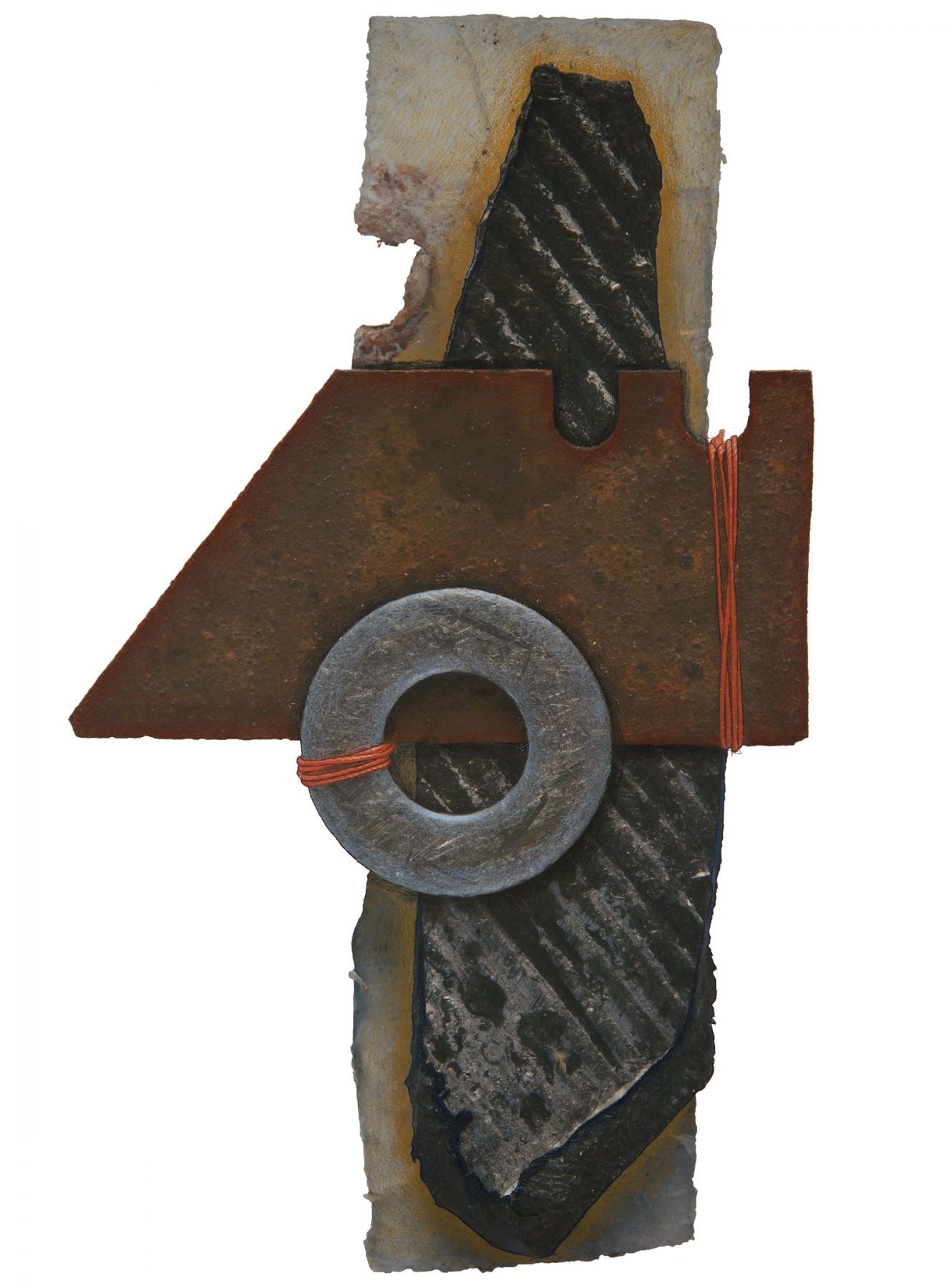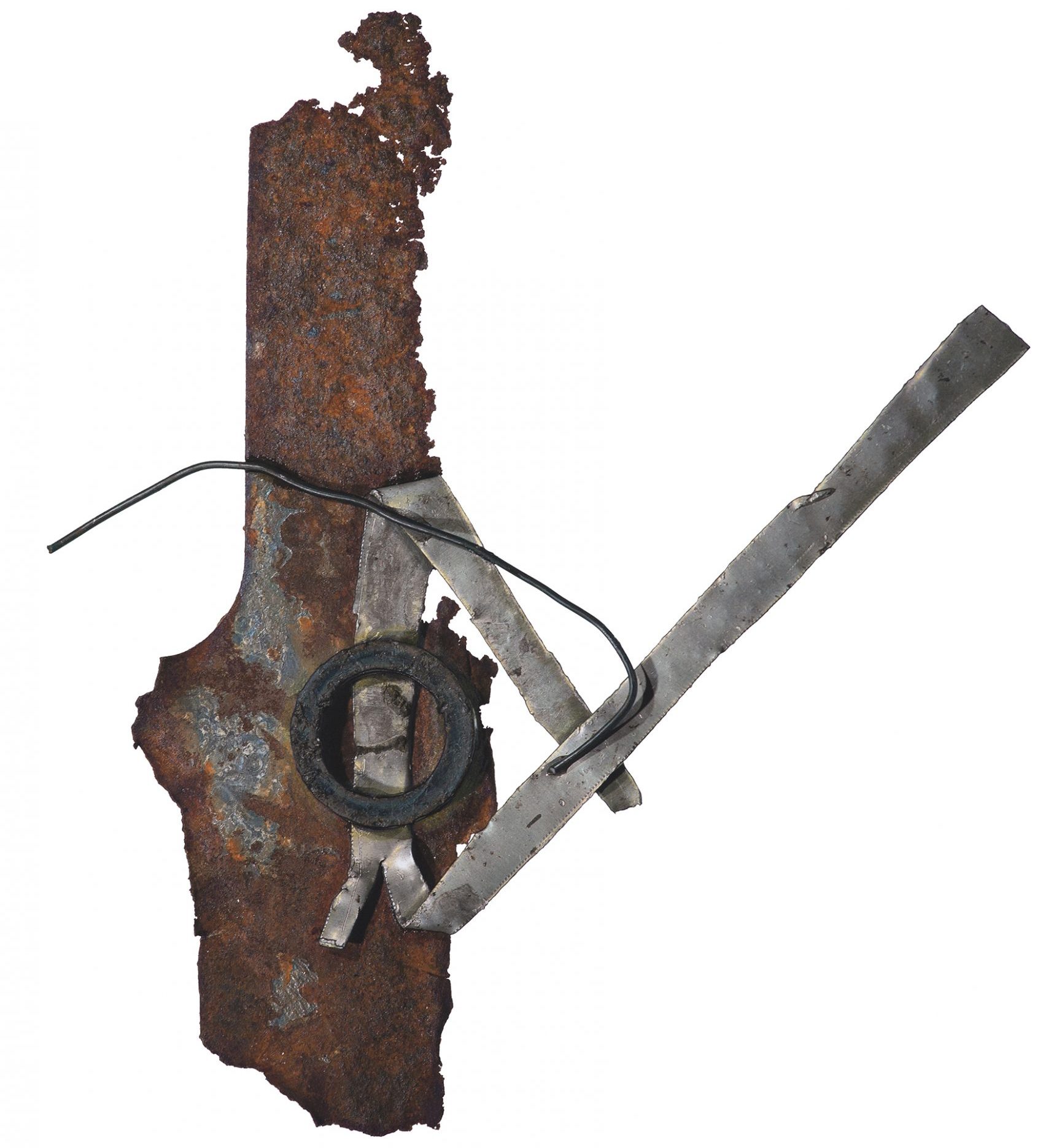 Image Credit:
All photos by Bob Nesson
Getting in touch: BostonVoyager is built on recommendations from the community; it's how we uncover hidden gems, so if you know someone who deserves recognition please let us know here.