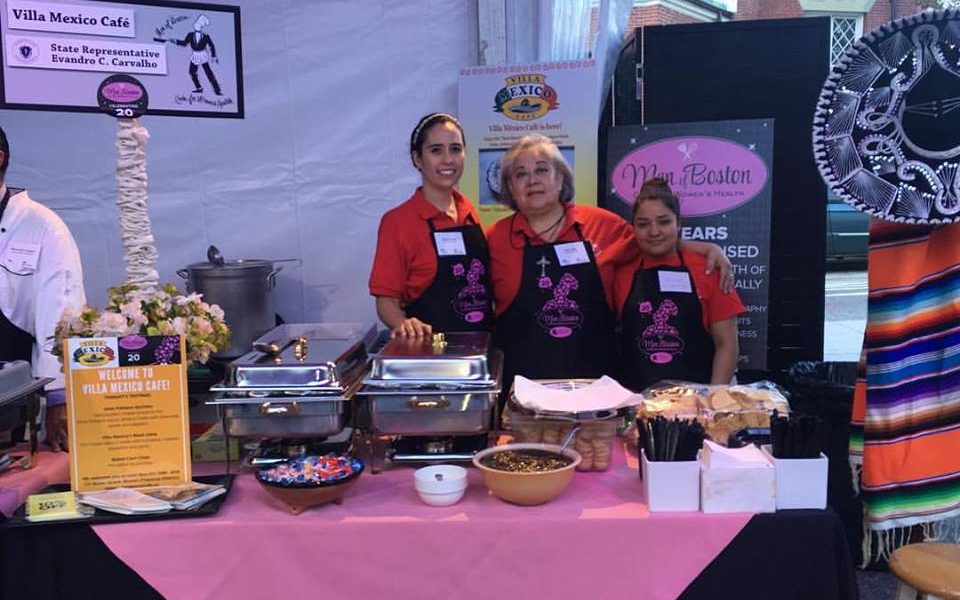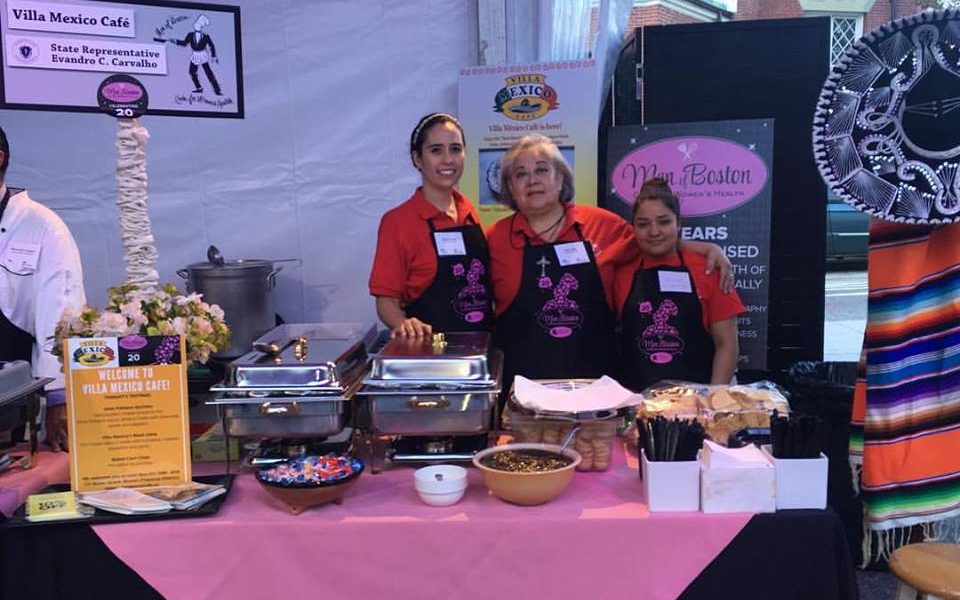 Today we'd like to introduce you to Julie and Bessie King.
Villa México Café had its origins in Woburn, Mass. Julie, owner-manager, cook, cleaner and everything else, moved there with her daughter, Bessie, after her American husband passed away from Alzheimer's. A lawyer in Mexico, Julie could not litigate in Massachusetts without going to school again. However, at that time her daughter's education came before hers. She, therefore, decided to open a restaurant since she found no good Mexican food in Woburn or its surroundings, or authentic Mexican food for that matter. She went into business with one purpose only: to bring authentic, homemade Mexican food to the people of New England.
The first two Villa México Café locations were in Woburn. In 2006, Julie relocated to a gas station store in Beacon Hill. The last gas station in Boston became the notorious home of the "gas station burritos," and at that spot, the restaurant earned its "Best Burrito in Boston" title from Boston Phoenix and Improper Bostonian.
The gas station was demolished for redevelopment in 2013 and the latest Villa México Café opened in Boston's Financial District on January 11, 2016. During this period the business continued its black salsa sales and catering. Now, still serving authentic Mexican dishes like burritos, quesadillas, tacos, tostadas, fresh fruit waters and more, Villa México Café continues with its mission. To the like (or dislike) of customers, Julie and Bessie say that if they don't eat it in Mexico they won't sell it.
Julie has come to be known as Momma King, nurturing customers as friends. To her and to the team the restaurant is not just a business, it is a home and a safe zone; welcoming everyone to eat, to learn, to talk and to make our city better together. As Momma King says, "Hi my friends! Welcome to our 'changarro!'"
Has it been a smooth road?
The toughest hurdle to jump has been people's preconception of what Mexican food is, and extending it further what REAL Mexican food is. We've had to teach people what our food is really like, as Mexicans cooking Mexican food and not Tex-Mex, fusion, or Central American-Mexican food, which is actually what people are used to eating- they just don't know it. There have, of course, been economic hurdles. It's never "that easy" to stay in business for 18 years without hardships. We've also dealt with discrimination and inequality as immigrants and women in business, you'd be surprised what people think they are allowed to tell you just because you're a business open to the public.
All of these issues sometimes hurt us badly, but the good overcome. We've always said we have the best customers in Boston, and it's true. They've followed us from the suburbs to Beach Hill. They've shared their lives with us, from starting relationships to marriages to children being born and even, sadly, passings. We've received immeasurable support when "haters" have tried to damage our reputation or morale. They've kept us going. Our customers are our friends. And new customers, after they jump their own hurdle of accepting our food as we eat it in Mexico, become part of the gang!
So let's switch gears a bit and go into the Villa Mexico Cafe story. Tell us more about the business.
We serve authentic Mexican food and serve the Best Burrito in Boston. We are most proud of our involvement with various communities across the city, which we've built to educate, help, and grow as a family-owned and women-owned small business not relying on alcohol sales to survive. All we've achieved has been solely because of the food, and it will continue to be.
How do you think the industry will change over the next decade?
Our food and hospitality industry is a big shift right now. Everything is going digital, from ordering to marketing, and it's become VERY hard to reach customers and connect with them in a meaningful manner as it was 15 years ago. We're lucky that we have such a long history and already established strong relationships with customers because this is shared through word-of-mouth. People hear, "oh they're so nice there, they know my name, they know my order," and they think, "oh I want that," because not all places operate like that anymore.
Nowadays you're in and out of a restaurant and looking at your phone when you're not eating or ordering if you're not there with someone. And even then, we've seen people barely talk to each other when eating at the same table because they're checking their phones. Building those relationships with customers is extremely important for small businesses, and food businesses specifically. Operating costs keep going up, food fads keep appearing, and more frequently now, too, the weather is affecting our sales. Food businesses need to figure out ways, according to their individual values and goals, to build those bridges and retain loyal clienteles.
Pricing:
Credit card minimum is $10
Contact Info:
Getting in touch: BostonVoyager is built on recommendations from the community; it's how we uncover hidden gems, so if you know someone who deserves recognition please let us know here.