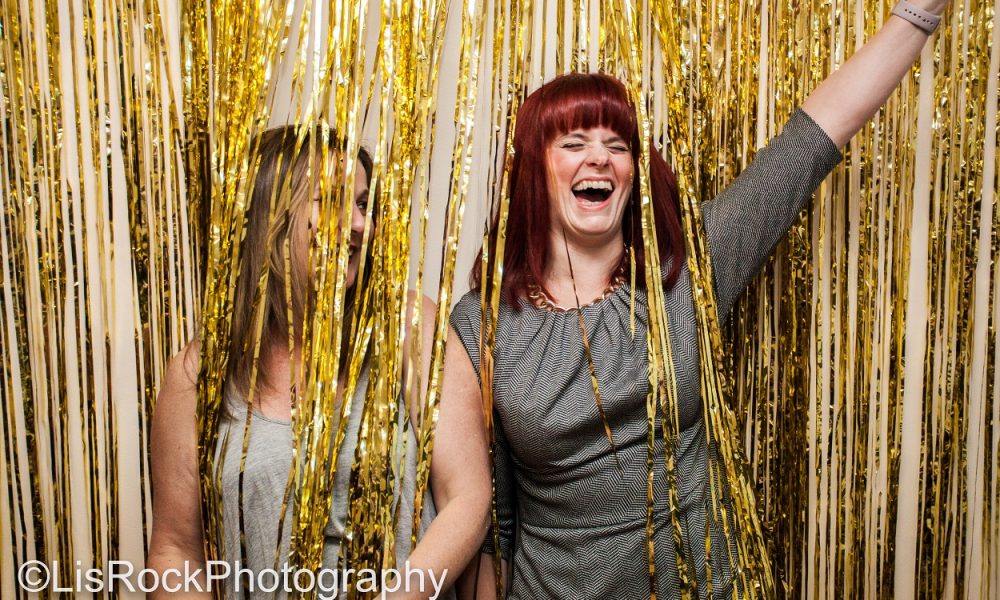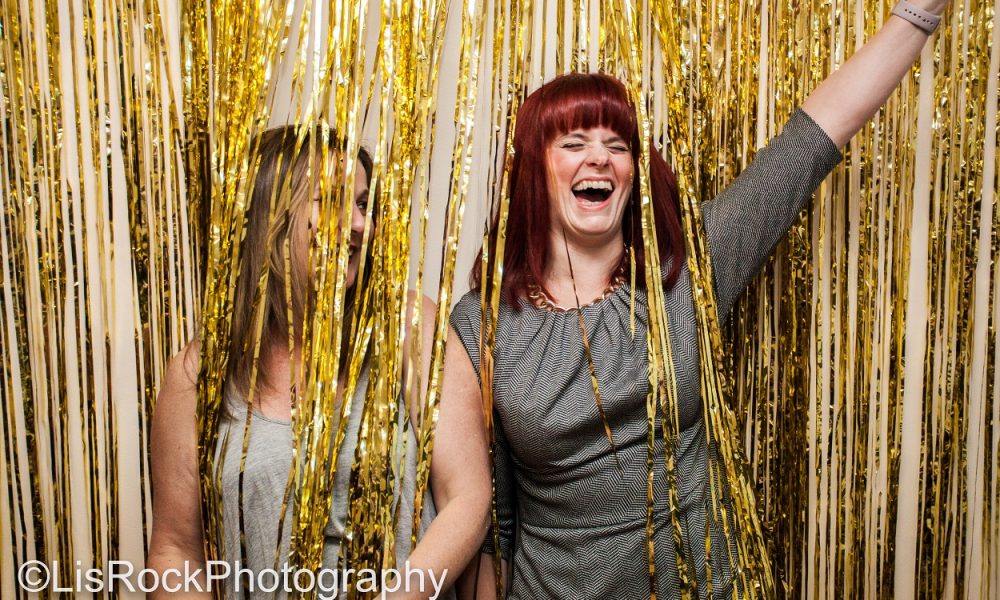 Today we'd like to introduce you to Julia Becker Collins.
Julia, please share your story with us. How did you get to where you are today?
My story begins where I grew up, in Mountain Lakes, New Jersey – a suburb of NYC. After my high school graduation, I moved to Sonoma County, CA.
I currently live in MetroWest, MA with my husband, Devin, our 2 rescue kittens, President Leslie Knope and Ronald Ulysses Swanson; and our beta fish, Finnegan.
Even though I was raised by a single mother, she prioritized travel. She knew it was essential that we see outside our suburban life in order to better understand our world. I've traveled extensively, including to: Israel, Egypt, Prague, Rome, England, France, Mexico, Caribbean, Canada, and 2 cross-country road trips – I'm only missing 5 US states (including Alaska, which I really want to go to!). My travel bucket list includes: Ireland, Scotland, Greece, and Alaska.
When I was growing up and into my 20s, school was always been hard for me, so while I did well in college, it took intense work. When I graduated from college I was thrilled to have done well and to be done with it.
I originally went to Sonoma State University in California for college. By my second year of college, I knew I wanted to be back on the East Coast and I transferred (sight unseen) to UMass Amherst. When I arrived at the UMass campus on move-in day, my jaw literally dropped at how huge the school was.
I loved UMass for many reasons, including: 1) That you had to work to get what you needed, it wasn't just handed to you. It was very helpful to learn that that's what the real world would be like. 2) All the opportunities and interests that were opened to me – anything you wanted to study, join, or be were available to you if you were willing to work for it.
The UMass Women's Studies Department (now Women, Gender, and Sexuality Studies Department) shaped who I am now. In addition to learning critical thinking and problem solving, I learned how to speak my truth, stand in my power and knowledge and use my voice to advocate for myself and others. I learned the value of listening as well as speaking. I learned how to stop apologizing for my opinions, my knowledge, and my strength. Learning from the amazing instructors and staff in that department was one of the most important parts of how I became who I am now. After graduation, I was awarded the Distinguished Alum Award by the University of Massachusetts Amherst's Women, Gender, and Sexuality Department in May 2016.
In 2011 I actually went back to school and by 2013 I had my MPA (Master's of Public Administration) from Framingham State University. I learned invaluable lessons from that program about people management and maximizing structure and processes in order to succeed. Going back to school was a hard decision because school has always been such a challenge for me. But when I graduated with my MPA, I felt like I was 10 feet tall.
I started my professional career after college working in property management for mid- and low-income communities. I was 22 years old, managing a staff that was sometimes 20+ years older than me, and my only experience was as a Residential Adviser at UMass Amherst. I remember that my Regional Director told me she knew I could handle the responsibility when she interviewed me because "if you can be an RA at UMass, you can manage a 140-unit property – and it would probably be easier." I still laugh thinking about that.
From there I worked outside of Boston at a number of nonprofits, including Temple Emanuel and Hyde Square Task Force. I loved seeing how fundraising, marketing, and events could directly impact the well-being of a community.
In my professional life I've always focused on what impact I could have on a community through my work. While I started in nonprofit work, I find the same impact is possible in corporate marketing. When I work with big and small companies and we help impact their bottom line, they can hire more staff, and they're able to pay their staff more, I know I'm helping our Commonwealth to thrive.
There are so many influences in my life, there are too many to list, but if I had to:
• In college, Karen Lederer, one of the advisors for the Women's Studies Department, gave me the best advice I've ever had in my career: "Apply for everything, what's the worst that will happen?"
• My Director at Hyde Square Task Force, Pat Grey, was a force to be reckoned with. She was really the first professional mentor I ever had – she understood my strengths, how I could grow to be better and bigger, she knew I needed autonomy to succeed, and she communicated in a way I understood. Pat believed in my work and advocated for me.
• My grandmother, Bea – she lived with me for part of my childhood. She taught me to love the simple things, to laugh with my whole body, and to enjoy a home-cooked meal.
• I was raised to believe in Tikkun Olam – the Jewish value to heal the world. I've always known I needed to help and to be of service. I previously worked towards this through my work in nonprofits, and I now do it through my work with small businesses and through my volunteer work with Framingham State University.
The main experiences and beliefs I've acquired in both my personal and professional life that guide me today include:
1. I've learned that I don't thrive in a job where I sit at a desk all day: I love to do something different every day.
2. For me to be successful I need autonomy – I do best when I've given enough rope to hang myself.
3. I've learned that I need context in order to fully understand anything – the "why" is essential for my understanding of everything. We have a team member at Vision Advertising that says, "to be unclear is to be unkind," and I want to put that up on my office wall.
4. I believe in clarity, communication, and results. If we have those three things, everything else is gravy.
5. I believe that a rising tide lifts all ships and women do better when we all do better. Competition is pointless in business – it just tears us each down rather than supporting each other.
6. I STRONGLY believe in lifting as I climb. We only do better when we all work together to succeed.
I would not be where I am now without the support of those around me. There are too many to mention, but they include:
1. Laura DiBenedetto, our CEO, has been an amazing partner and mentor as I grow in my role as Vice President at Vision Advertising. It's so refreshing to work with and learn from another opinionated, ambitious, vocal woman.
2. All of our interns have inspired me to grow, see the world from a fresh perspective, and see the world through their eyes. I love to see them grow in their roles and succeed after they leave our program.
3. The amazing Vision Advertising team – I love their joy, humor, and how they do such amazing work for our clients.
4. The leadership team members (current and former) from the MetroWest Women's Network
5. My friend Charlotte Holberry of Eventive – she first introduced me to Laura and recommended me for the position I am currently in at Vision Advertising
6. Julia Campbell – she's an amazing nonprofit marketer. When I was first moving my career forward she shared her knowledge, encouraged me, and championed my success.
7. And the supportive community of women around me.
In the past few years I realized that I loved being friends with other ambitious, honest women who spoke their minds and unapologetically went after what they wanted. This explains the tribe of amazing friends I have around me. They have been essential to hold me up while I have been working doggedly to move my career forward.
My husband is the most supportive human on the planet. He's known I would succeed when I didn't, and he is my own personal cheerleading squad. He challenges me to grow and celebrates every success alongside me. He loves me because of, not in spite of, my ambition and determination.
When I'm not leading Vision Advertising's marketing operations team, I can be found taking a boot camp, spin, barre, or yoga class, hiking, running, listening to one of the many podcasts in my queue (such as current favorite Freakonomics), volunteering with one of my alma maters, or spending time with family.
Has it been a smooth road?
One of the most frequent and least surprising challenges I've faced is the institutional sexism built in to so many corporate and nonprofit cultures. From the lack of advancement opportunities for women to being paid far less than my male counterparts. I was even told at one company to "stop being so aggressive with [their] seasoned sales team." The sales team was all men. That was when I knew I needed to move on from that job – if you see an assertive woman as a negative and "aggressive" we're not a good match.
On the personal side, a few years ago I got very, very sick. I became a frequent flyer at the BIDMC emergency room (you know it's a bad sign when the ER nurses remember your name) until I it was evident that I needed to have major surgery, which required the removal of three organs. Over the next three months while I was recovering at home, I decided I was done waiting for my life to start and I was going to kick start it.
Once I was cleared by my doctor, I started running and working out. I had never been athletic, but I was determined to be as strong as possible – mentally and physically, personally and professionally. When I started to feel better and grow stronger, I realized I had felt sick for so much longer than I had realized. I knew then that I was getting a second chance to live the life I was meant to lead – to take full control of my life.
Fast forward 3+ years, I'm now working towards my Spartan Race double trifecta this year. I just completed my first Spartan Beast (15+ miles over 7+ hours) and I'm completing five more Spartan Races and two more OCRs this year.
On a separate note while I love living in New England, but it's far from my family. My closest family member is a few hundred miles away, but immediate family live in California and Florida. Since they're all so far, I've had to create my own family through my husband, my amazing friends, and my fantastic in-laws.
So let's switch gears a bit and go into the Vision Advertising story. Tell us more about the business.
Founded in 1999, Vision Advertising is a full-service, digital marketing agency. We're women-run and women-owned and we've been helping clients throughout Massachusetts for 19 years. Our full-time staff of experts craft and implement custom marketing plans for our B2B and B2C clients to help increase their sales.
What sets us apart from others in our field is how we approach marketing: we don't have plug-and-play solutions, we investigate what each client's needs in order to meet their specific goals and craft (and then implement) custom marketing plans based on those individual needs. Our longevity in this field allows us to see the big picture, analyze objective (not subjective) data, and craft (and implement) successful marketing plans.
Our coverage area is predominantly focused in the Central to Metro-Boston Massachusetts region, but we will gladly serve businesses of any type in the United States.
Some business-to-consumer examples of clients that we work with are: restaurants, salons, retail shops, and online retailers. Some business-to-business examples are business brokerages, insurance agencies, manufacturers, law firms, and accounting firms.
I decided to work for Vision Advertising because I was looking for a place where my voice, my opinion, and the value I bring to the company was seen as an asset, rather than something to be stifled. I was also very interested in working within the city of Worcester, as it's going through a Renaissance period.
Our CEO, Laura DiBenedetto, looks to me as a true partner and hired me into the perfect role for my skills in operations, management, organizational structure and systems. I love people management and our staff makes that part of my job even better – they're dedicated to getting the best outcome for our clients, they're creative, driven, funny, and just the right amount of weird.
As the Vice President of Marketing & Operations, I'm the central hub for the company – the staff reports to me, I manage the client plans and ensure our actions are working toward achieving their goals, I work with the landlord to manage any building issues, and I am responsible for a portion of our business development.
I was brought into this position to lead and grow the company. Over the past 1.5+ years, we've worked hard in a deep dive to determine what was working and what wasn't about our processes, procedures, and company structure. Over the past year+, Laura and I have worked hard to change how we sell, how we communicate internally and externally, who we work with, and who we want to work with. This was a fantastic company before I came on board, however, we are now self-aware, we know why we do what we do and why we do it the way we do, and we make decisions based on objective data. We're a more grown up company and we have a true sense of who we are and what we're great at.
At Vision Advertising, we pride ourselves on honest and transparent communication with our clients and employees. We're unapologetically feminist and deeply believe in women's equality. I lead our thriving internship program where we coach young leaders to do real work for real clients – we have high expectations for their work and know that they are best served by being treated as full members of our team.
In addition to my role at Vision Advertising, I'm also the President and Co-Founder of the MetroWest Women's Network. A professional network of ambitious & fearless women working together to meet their goals. We are dedicated to empowering women in MetroWest Massachusetts to invest in their relationships through education & networking.
The group started when I had been working in the Boston area for about 10 years when I made the conscious decision to find a position outside the city to help minimize my commute from the MetroWest area. I loved all the women's networking groups in Boston, but I found there were no options for a similar experience in the MetroWest area. So rather than wait for someone else to create it, I worked with my Co-Founder, Lysa Miller to create it. Since then, the network has successfully grown from 30 members in April 2016 to 2,000+ members in April 2018.
I'm currently the President and Co-Founder. However, as of June 1st I am stepping down from my role as President to an emeritus position as Founding President. After two years of relentless and determined work, I'm thrilled with the success and growth we've achieved with this company and I can't wait to see where it goes within the next two years.
How do you think the industry will change over the next decade?
Marketing is an ever-changing industry. It's one of the things I love about it. There are daily and weekly changes to all of the digital platforms that we, as experts, must stay on top of. So when I look ahead to 5-10 years from now I know that digital marketing will still be the avenue for increasing sales and that a custom crafted marketing plan will serve the client, but I don't know what platforms it will be on. No one could have imagined the success of Facebook or Instagram, but those are now powerful platforms that directly impact our clients' bottom lines. I'm excited to see what comes next and help my clients grow through using its maximum potential.
Contact Info:
Address: 34 Cedar Street, #301
Worcester, MA
Website: https://www.vision-advertising.com/
Phone: 508-754-3643
Email: julia@vision-advertising.com
Instagram: @visionadvertisingrocks
Twitter: @visionrockstars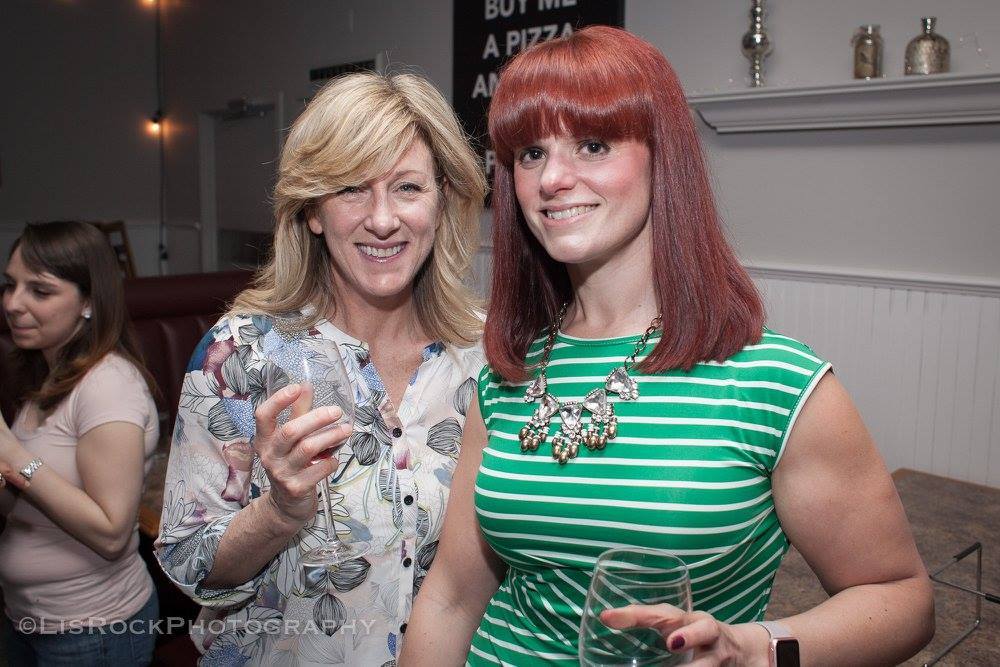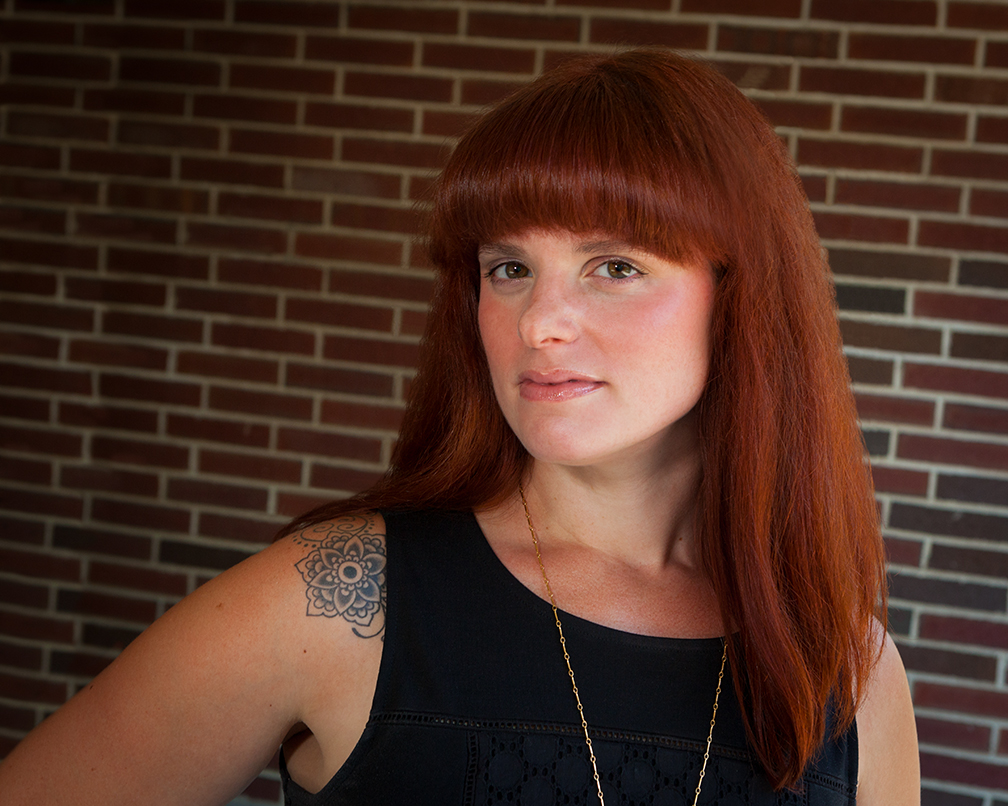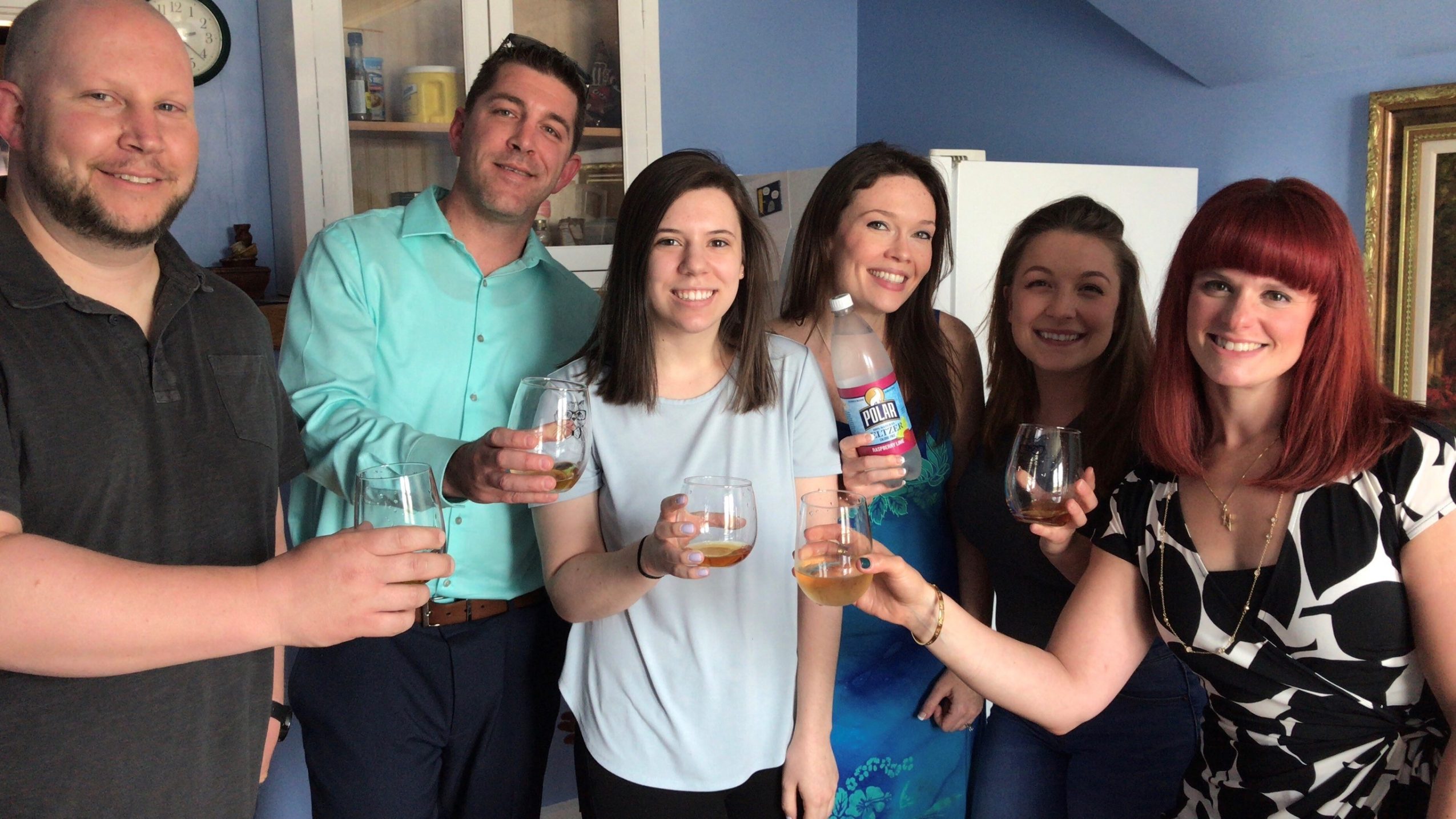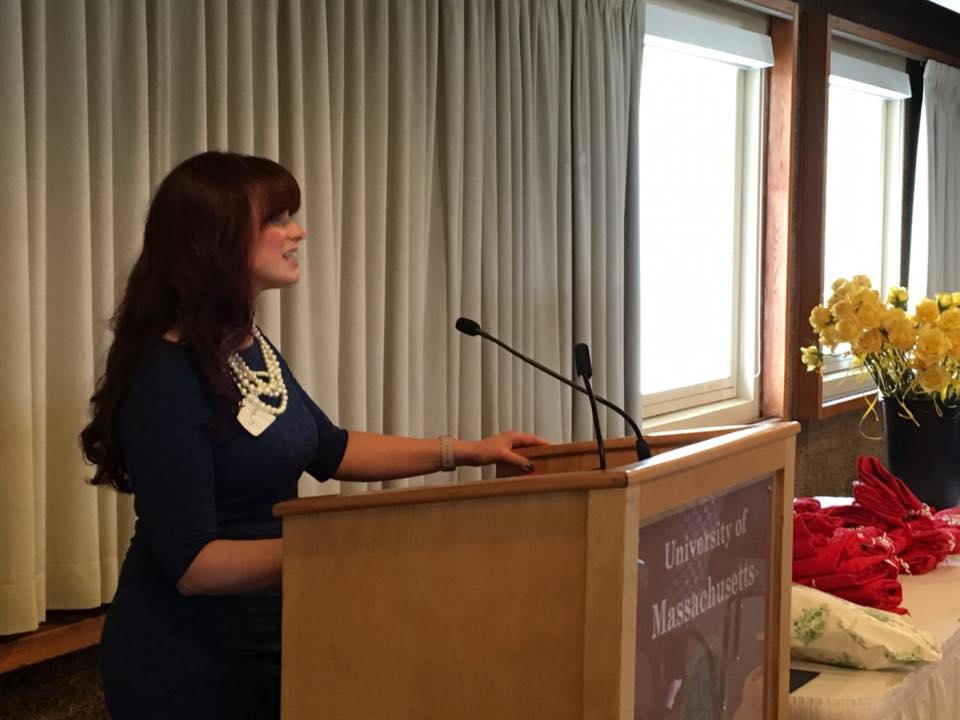 Image Credit:
Jordan Dunne
John Wesolowski
Lis Rock Photography
Karen Lederer
Getting in touch: BostonVoyager is built on recommendations from the community; it's how we uncover hidden gems, so if you know someone who deserves recognition please let us know here.