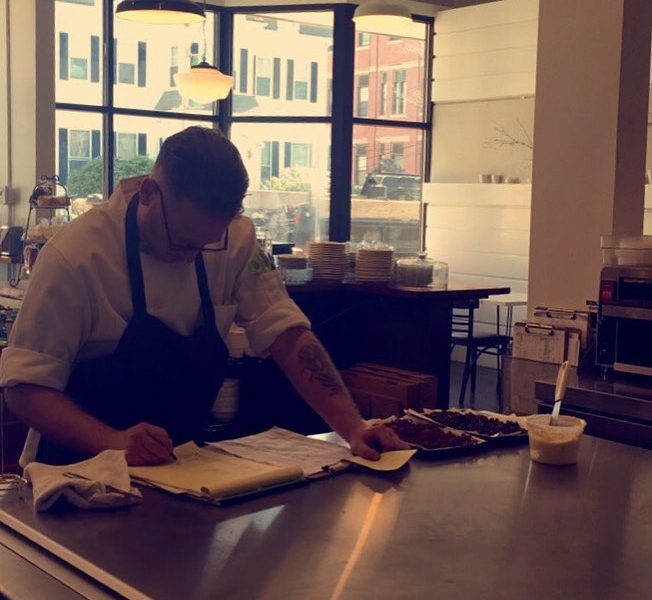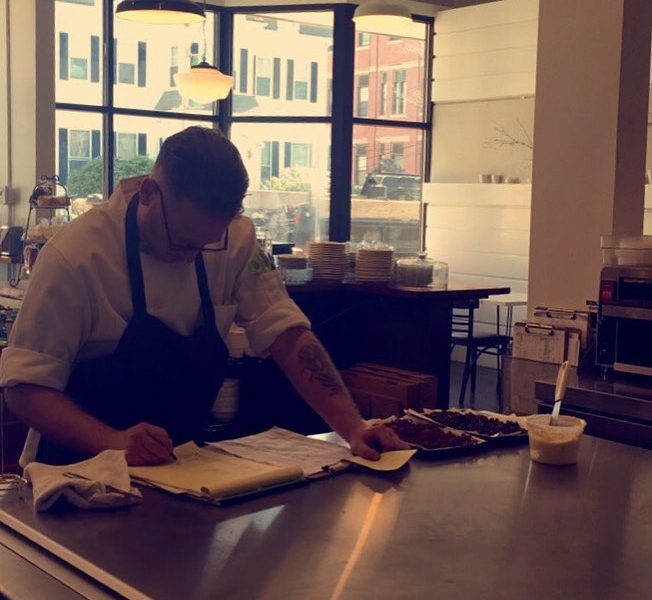 Today we'd like to introduce you to Joshua Lewin.
Thanks for sharing your story with us Joshua. So, let's start at the beginning and we can move on from there.
Katrina and I started Juliet by throwing parties. Themed parties. We had stories to share about things we loved, and shared them through food and cooking, through service, of course, but also through designing the right environment and setting to share them. These were all that you might call pop up dining events, but they were always something very different from, say, "here's a menu, here's a chef" There's a little bit of that. The food is obviously very important and always was, but it was never the only thing. And definitely still isn't today.
While we were starting this, which was really just fun at first (a flower potluck party in the greenhouse of one of our favorite farmers, a Texas-style bbq event complete with two-step dancing instruction), I was working as the Executive Chef of Beacon Hill Bistro, downtown. That was a great job, that I was very lucky to have. Katrina hadn't been in the Boston area long when we met. She worked for Cuisine En Locale, which was then a catering company focussed on home delivery (and a really cool and ambitious ethos around local food purchasing), and she was part of that team when they took on and renovated the old Anthony's function hall in Somerville and that has become a large venue hosting everything from independent and mainstream touring musicians to recently… Bernie Sanders. Anyway… Katrina helped build that, and part of that space became the setting for one of our productions before Juliet, Gitana, a temporary restaurant celebrating classic and modern Spanish cuisine.
Getting ahead of myself. Let's see…
Katrina and I had jobs. We met, we liked each other and decided to throw a party. What she added to that first party was really special in her eye for design, and completeness, and service, we went to Texas together, we came back and I wanted to celebrate some of her heritage/try my hand at the bbq and culture that I found really interesting there. We threw another party. We got even better at the idea that the experience that wanted to provide should center around really well-made food, but should be about much more than that too. We sold out that event, for some reason The Boston Globe took notice and published a full spread recap of this interesting idea. We started hosting events like this about once a month, with no real justification aside from we love something (and each other), and we want to share all of that with the public in all the ways we know how.
Katrina moved over to work at The Blue Room and Belly Wine Bar (RIP, sorely missed), where I think she would tell you she was very lucky to work with the eclectic and proficient, and fun, staff there including the energetic couple, Nick and Liz, that owned the restaurants. Katrina's wine and beverage program at Juliet is profoundly reflective of her experience with Liz, and we both appreciate their support as Katrina made clear her intentions to push me along in developing our restaurant of our own.
So, there we are, now we have Juliet. A profession, and a production. A menu and a story. A scene and a setting. The casual cafe by day is our trying our hardest to bring back a piece of Paris and the hand-lettered windows announcing "Servis comprise, Service Complet, Service Continue" More in feeling that in cuisine (although there is some of that too). And by night we pull the curtain up on a new production every 6-8 weeks on a schedule throughout the year. We have 9 of them scheduled for 2018. Each menu is the culmination of those old parties we were throwing, here and there, once a month, always somewhere new, now we do it every night, in our place.
We're always bombarded by how great it is to pursue your passion, etc – but we've spoken with enough people to know that it's not always easy. Overall, would you say things have been easy for you?
Smooth, no! And we didn't expect it to be. This is a start-up restaurant, now about 1.5 years old. We had all kinds of things to learn about working with the city, and the state, and the accountants (thank god Katrina manages most of that part because I don't think [no, I know I couldn't] I could do that for long.
In addition to all of the challenges you expect from small business (not the smallest of which is generating revenue to cover expenses), we are the first restaurant in the state with no tipping. So all of our staff is paid a living wage. All of our staff has access also to profit sharing through open-book management. We are a tiny restaurant with 16 seats. This is really fun and allows us to have this creative control and output over what we are trying to present, but the flip side of that is all kinds of economic realities that we have to contend with.
With our staff though, we built Juliet into a profitable business within the first year, with profits enough to be shared. This is a constant struggle though to keep up with, and one of the major foundation points of our very small, and very young, company, is that we work with our staff, and them with us, to keep the business healthy and profitable. We wouldn't be able to do it alone.
So let's switch gears a bit and go into the Juliet story. Tell us more about the business.
Most of this is from a media kit found at www.julietsomerville.com at the bottom of the page in a footer. I also have a personal website at www.ByJoshuaLewin.com
About Juliet:
Home of Somerville's Most Unique Dining Experience as well as Juliet Cafe and Romeo's At Juliet. Gratuity free dining. Living Wages. Great food. Great jobs. Great company. Wednesday – Sunday, Breakfast. Lunch. Dinner. Brunch., Closed Monday and Tuesday.
Juliet, the first permanent restaurant by Bread + Salt Hospitality, exists in the space formerly occupied by Sherman Cafe, an independent coffee shop favorited for years by Katrina and Josh. The small (less than 1,000 square foot) restaurant was designed by Katrina to be a showcase for the couple's favorite things. The wide open floorplan virtually eliminates all separation between staff and guests with the kitchen taking up the majority of the space at the center of the room. Katrina's curated wine and beverage program, spanning beer and classic leaning cocktails, offer tastes of the familiar alongside opportunities to try something new and unexpected. Josh's menus carry on this tradition by offering a peek into the whims, histories, training, and personal proclivities developed throughout his life and career. Celebrating a collaborative environment, Katrina's influence is felt throughout the changing menus as much as Josh's in the style of service and design.
A Tale Of Two Juliets, and a Romeo:
Juliet operates as a casual café for breakfast and lunch Wednesday through Friday and weekend brunch. Juliet transforms into a full-service dining experience, serving themed tasting menus accompanied often by poems or essays by Josh and illustrations as well as dynamic design and service elements by Katrina. Dinner at Juliet is an immersive performance, like being invited to a dinner party thrown by a couple of very talented and hardworking craftspeople who really just want to treat you as friends. The menu and details of the service are planned and choreographed as a show, where the diner sits center stage and enjoys the story that Josh and Katrina have to tell.
Once a week, on Sunday evenings, the team at Juliet reinvent themselves once again as Romeo's. Romeo's serves handmade pasta and other classic and modern Italian specialties, relaxing just a little bit for Sunday Supper. Juliet tells the story of Lewin and Jazayeri connecting with their neighbors through excellence in the craft of cooking and service reimagined as storytelling, and through the careful development of meaningful careers for all staff.
Prices at Juliet are inclusive of service; no gratuity is expected. Staff is paid a living wage above state minimums and participate in a profit sharing program facilitated through the application of Open Book Management.
Awards, Accolades, and Reviews:
WGBH, Juliet Child Culinary Stewardship Award, Josh, 2017
Bon Appétit, Best New Restaurants in America 2016
Boston Magazine, Best New Restaurants 2016
Improper Bostonian, Boston's Best Breakfast 2016
Eater Boston, Restaurant of the Year 2016
Thrillist, Boston's Best New Restaurants 2016
Eater Young Guns (National), Katrina Jazayeri, 2016
Juliet is something like three restaurants in one. The core of what we do is a rotating ticketed dinner, that is almost a show. It's a whole production along a theme, the decor of the restaurant changes along with the menu, a little bit too the style of service. Menus are illustrated and presented with accompanying poetry and prose. Everything is on display during the course of a meal, from the kitchen to the service areas and everything in between. Juliet is a tiny place, which we embraced and just tore down any separation between guests and staff, so it becomes a sort of immersive experience.
These productions are ticketed like a performance and they last six to eight weeks at a time. We present everything from classics from the French canon of cuisine, to an annual Persian New Year celebration, to our current production, "Juliet's Steakhouse: A dream for me, and too, for you"
One of our recent dinners included an immersive opera performance and a play, a ghost story, that you can still read at www.TheseWildApples.com.
But that's not all we do, we are open for breakfast, lunch, and brunch offering a much more relaxed atmosphere we refer to as Juliet Cafe, and on Sunday evenings we dress dinner down a bit and reinvent ourselves yet again as Romeo's At Juliet, serving an a la carte menu of hand made pastas and sauces with plenty of fun smaller dishes to enjoy alongside.
This is a lot to keep track of, so we have a lot of information for you available online at www.JulietSomerville.com.
Has luck played a meaningful role in your life and business?
Huge amounts. I cook (ed) because I didn't know what else to do. I am still figuring out what I want to be, to be honest. I failed out of college a couple of times (three is a couple right?). I was successful, briefly, in a variety of jobs, but I hated all of them. I've been working in restaurants, mostly kitchens since I was a teenager. The kitchen was always there for me when I needed work. I never considered restaurant work as my career. Even in fine dining situations, even as a sous chef or manager.
That changed when I met Jason Bond at Bondir. I took a sous chef job there, still without any intention, or even realize that this could really be a meaningful or chosen career. I learned a lot about intention from Jason. And expressiveness. Jason was showing people who he was through his cooking. I didn't know you could do that. I was lucky to meet him. I was lucky that he took a chance on me. I was lucky that the owners of that restaurant eventually took a chance on me too. I was lucky that they pushed me out the door when it was time.
I was lucky to meet Katrina above all else though. Although I found an expressive outlet in restaurants, I was always frustrated by the food is everything focus that was popular. I wanted to tell a bigger story than that, and I felt I guess, pretty silly, every time I tried to. Nobody wanted to hear from me, back to the kitchen for me. I LOVE my work inside the kitchen. The technical craft of it. But I wanted to be directing something bigger, something in which the kitchen played an important role contributing to a whole. I wouldn't be doing that now without her encouragement, support, creative input, an immense amount of work every day.
That's just half of it though. Katrina, with her education and focus on social justice, and work experience before deciding, very intentionally, to make the restaurant industry the next focus of her career, is instrumental in facilitating the progress that we are trying to make when it comes to questions about how people are valued, trained, compensated, and appreciated in this very large (but not always very positive) industry.
There's bad luck too, we can talk about that another time.
Pricing:
Dinner service is available a la carte with entree prices from 18-34$, for walk ins only
Dinner menu productions are ticketed, often sold out a week in advance, and depending on which production range from $55 – 75 per person.
Tickets for dinner productions on Wednesdays are always discounted to $45
Contact Info:
Address: 257 Washington St
Somerville, MA 02143
Phone: 617-718-0958
Email: info@julietsomerville.com
Instagram: @julietunionsq @jdlewin
Facebook: www.facebook.com/julietunionsq
Twitter: @julietunionsq @jlewin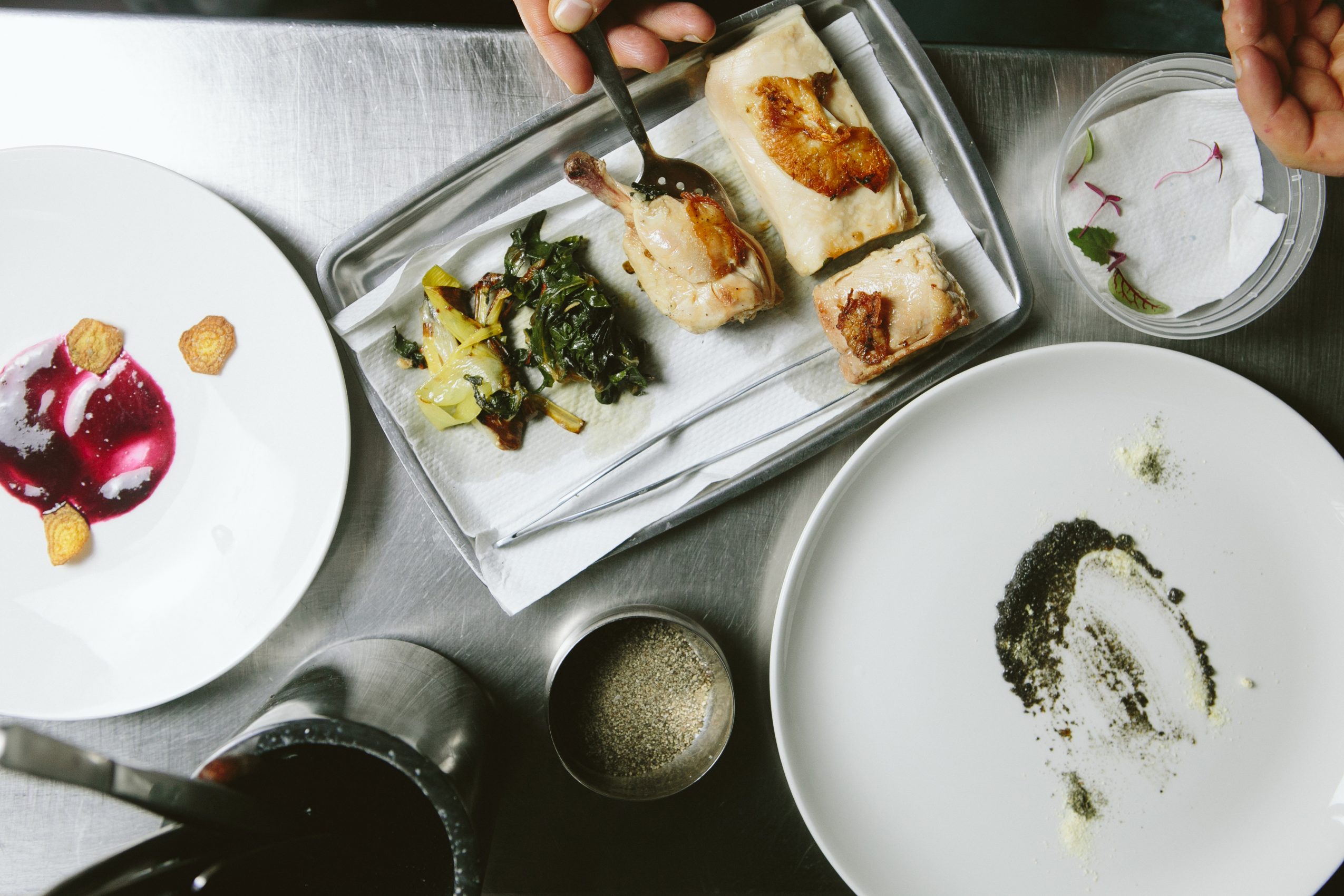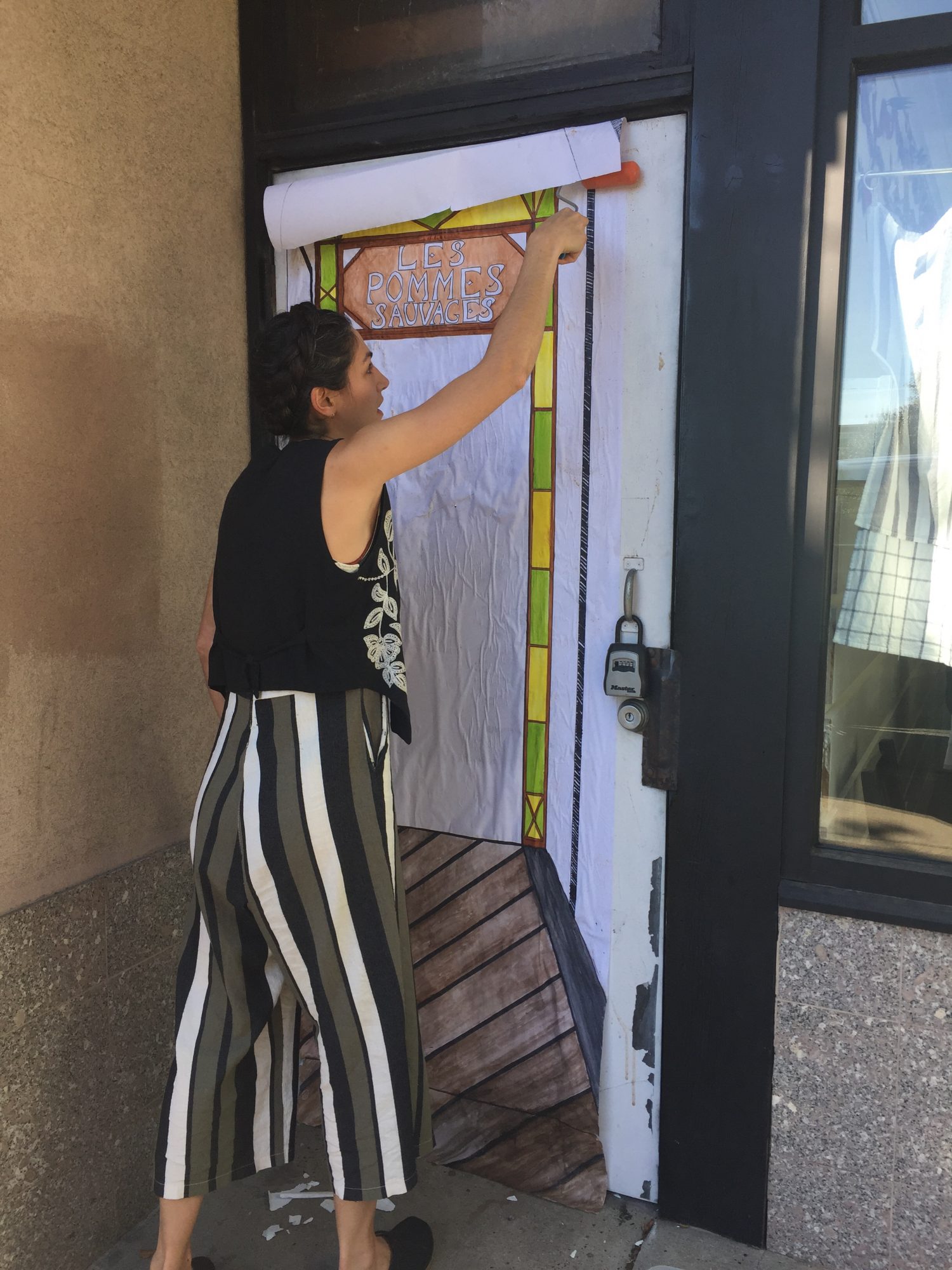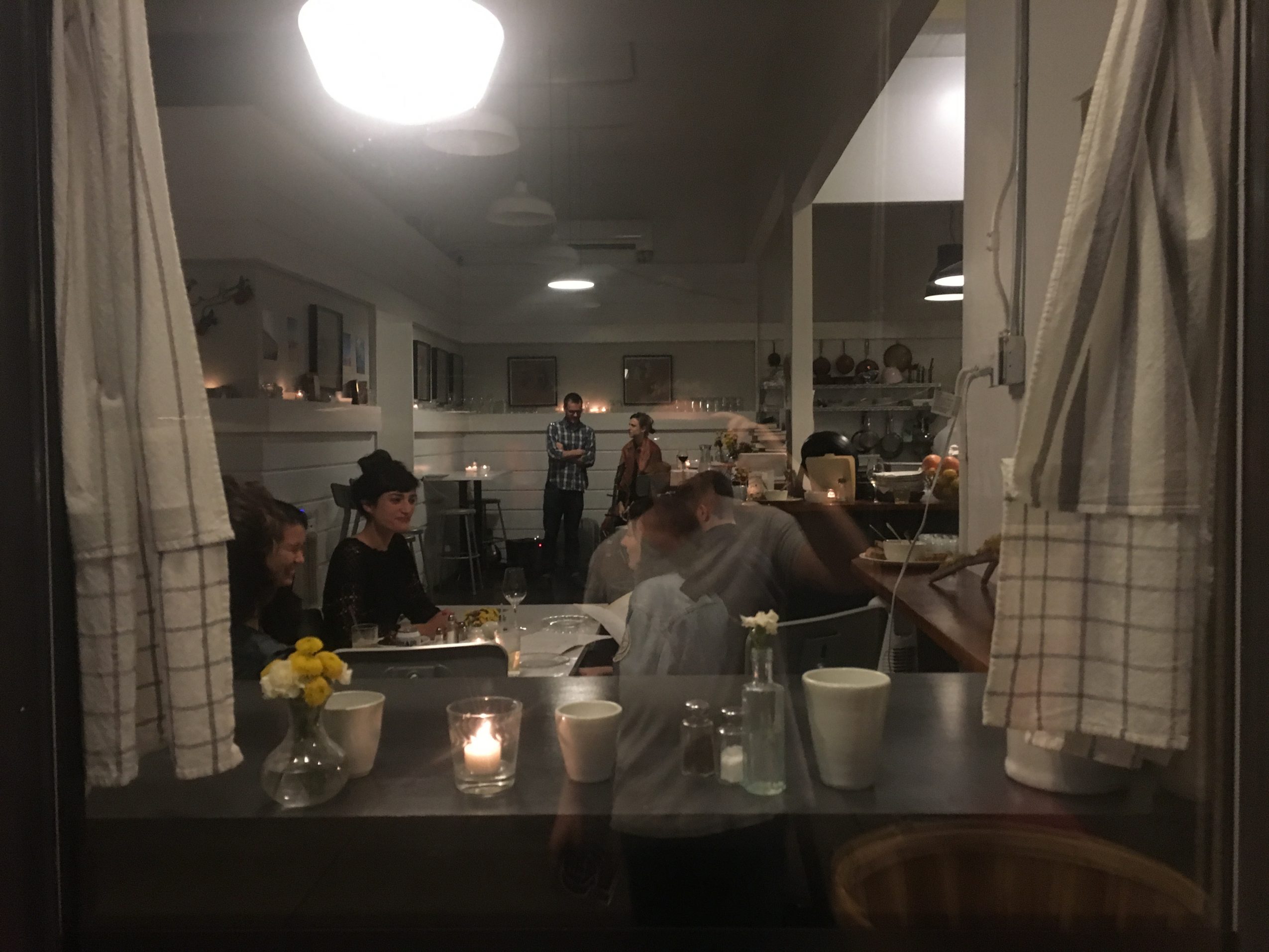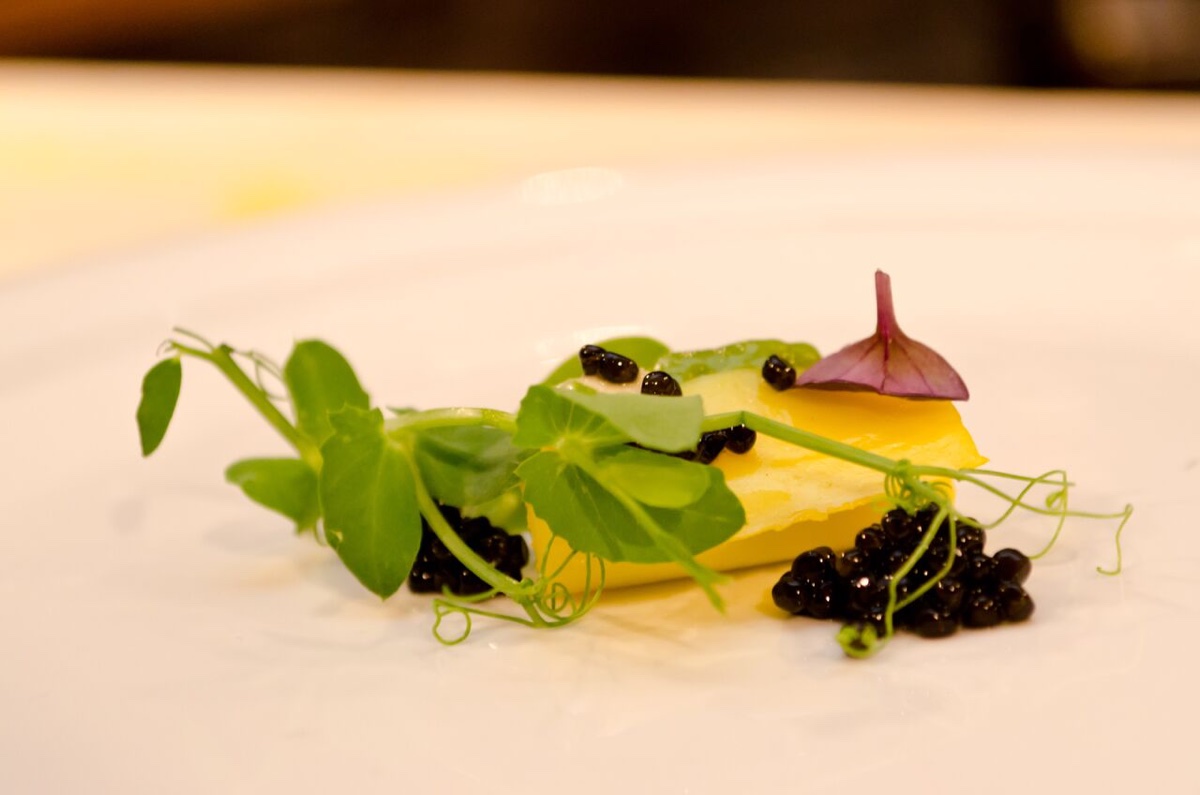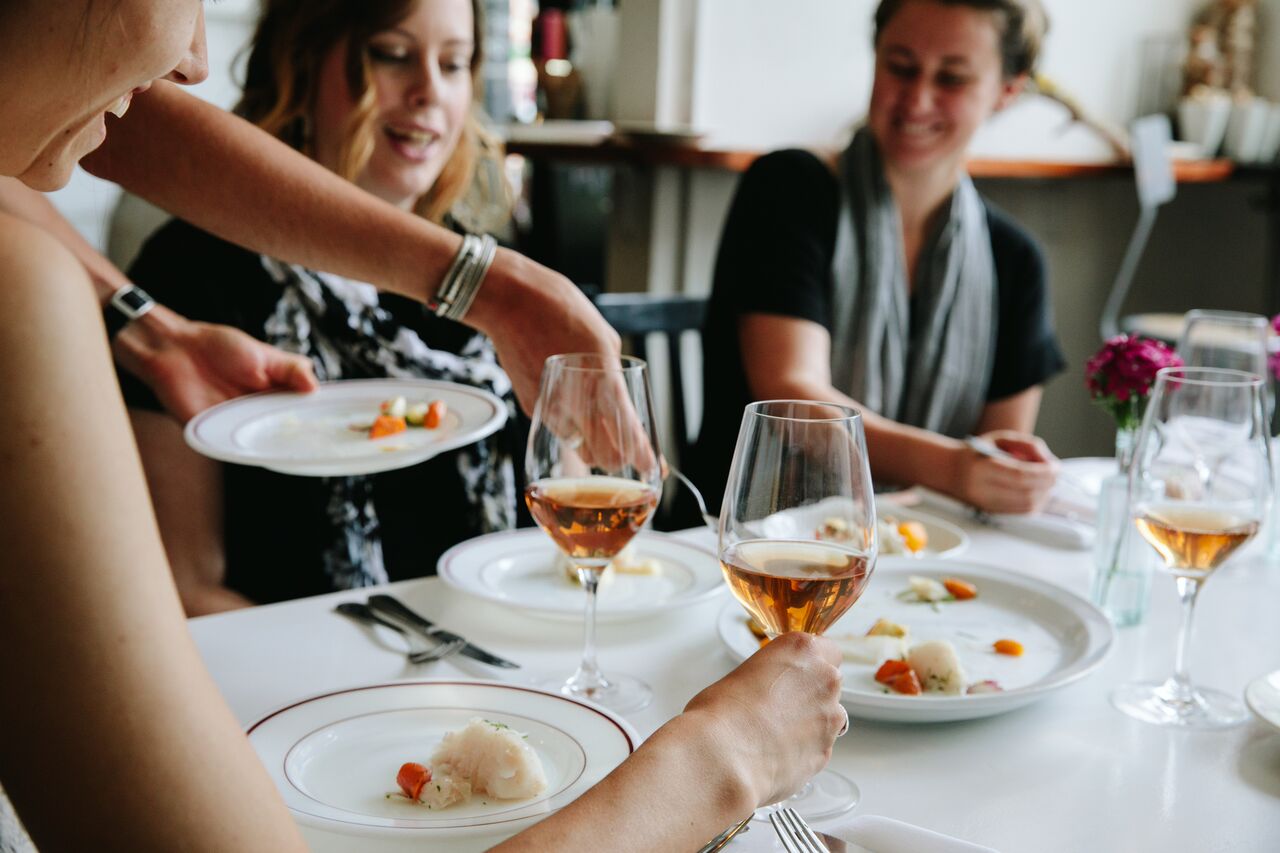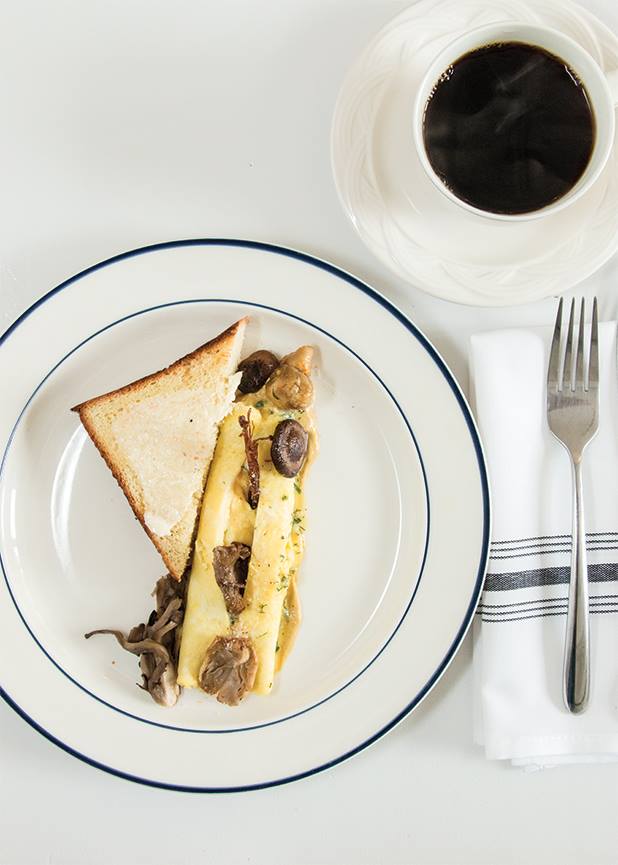 Getting in touch: BostonVoyager is built on recommendations from the community; it's how we uncover hidden gems, so if you know someone who deserves recognition please let us know here.