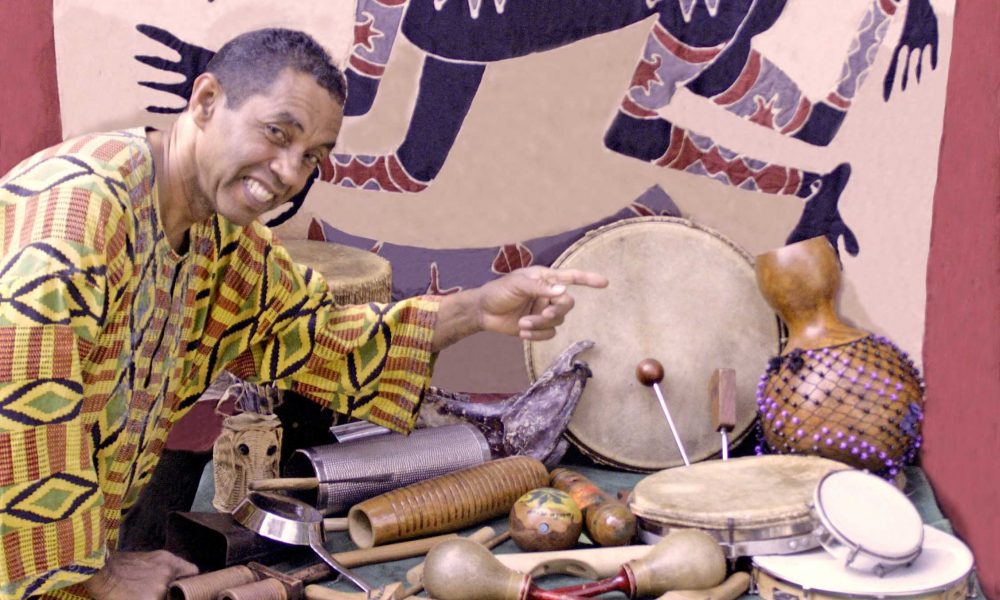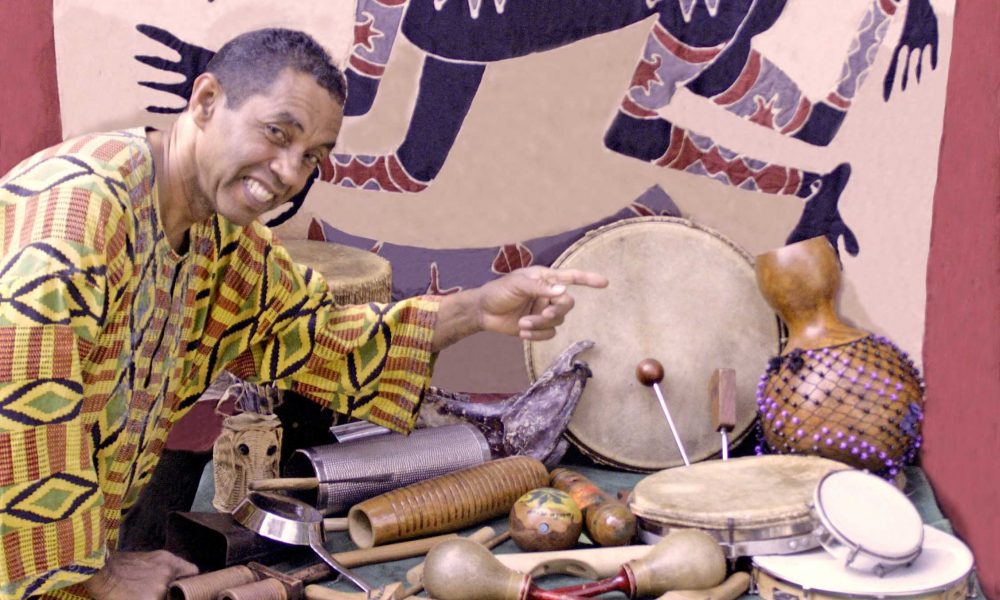 Today we'd like to introduce you to Jorge Arce.
Performing Artist Jorge, M. Ed (Harvard U. 1994), formally known as Jorge Santiago Arce, was born in Bélgica, a working class neighborhood of Ponce, Puerto Rico. Ponce is a city well known for its rich cultural traditions and is characterized by the emergence and evolution of important Afro-Caribbean music and dances such as the "Bomba," "Plena" and "Danza." Half of Jorge's family comes from San Antón, mainly a black community known for the African tradition of the Bomba music; the other half comes from the music tradition. His life in the "barrio" Bélgica was filled with the Plena music. This experience, among other things, has contributed to his creativity and curiosity. In addition to being an actor, dancer, singer, visual artists and performer, he is also a cultural historian and researcher.
At his early stage of preparation and while in elementary school, Arce studied Cartoon Drawing at Continental School, and Visual Arts Painting with Don Epifanio Irizarry, a renowned local and international artist from Puerto Rico. While in 9th grade, he participated in his town's Visual Arts Competition, in which he was awarded first place with a piece he designed as a 6th grader.
While in junior and high school he was formally trained in Theater. In 1969, after graduation with honors at the Ponce High School, he moved to the north of the island, to complete studies in Theater at the Drama Department of the University of Puerto Rico.
Since 1971, as an actor. he worked with all the theater companies in the island and participated in various world and international festival, such as: Latin American Theater Festival in Puerto Rico, 1972; Nance World Festival in France, 1974 (completing a 45 days Tour in this country); Venezuela World Theater Festival, 1974 & 1976; Colombia World Theater Festival, 1976; Panamá World Theater Festival 1976; Joseph Papp'ss First Latino Festival (Off Broadway), New York City, 1976, Carifesta Festival, Jamaica, 1978 and World Youth Festival, Cuba, 1978. As a musician, he toured the United States and México from 1978 to 1982, with the renown musical group Haciendo Punto en Otro Son, with which he recorded six albums and performed many concerts, locally and abroad, and Atabal, with which he completed and album in 1980.
His background-exposure to the Bomba and Plena in Puerto Rico, helped him to establish a direct relationship with the Cepeda Family in the early 1970's. He was able to include them in television, record and theater productions. In 1972, while in Drama School, in 1972, he was founding-member and vocal director of the "Trio Integración", which experiments and innovative repertoire impacted the community through public performances and TV. With this group, he was responsible in creating a Puerto Rican version of "La Muralla (The Wall)", original poem by the Cuban Don Nicolás Guillén, musically by the Chilean group "Quilapayún", and which became a historical signature in the music history of Puerto Rico, after being recorded by Haciendo Punto en Otro Son in 1978, previous to became member of this important musical-project.
In 1976, as a dancer he became founding-member and choreographer of "Pisotón (Footstep)" a modern-dance group that became the precursor of the contemporary dance expression in Puerto Rico. He also, became dancer, choreographer and music composer for the National Company "Ballet de San Juan," Ana María de Varon Dance Company and "Hincapié" Modern Dance Company.
In 1979 he wrote, performed, directed, and choreographed the musical-theater-dance piece "Melodía en El Caño," in which the leader and choreographer of the Cepeda's Family ensemble, Petra Cepeda, played a leading role. This piece, broadcast as a TV special, was later recorded in the album "Tierra, Tierra" (Arto Max Records TFS 620; 1980) by Haciendo Punto en Otro Son. It has been used as reference material in schools in Puerto Rico as well as in public school systems in the United States connected to the Puerto Rican community. Two more recording projects in which Arce was involved were: "Del Caribe al Brazil" (Musicaribe LP M001&endash; 1986), and "Moriviví" (Disco Punto HPLP-001-1981). Both included Don Rafael's compositions. In all of them, the participation of members of the Cepeda family as guest musicians was very important.
In 1983, Jorge Arce, decided to move to US, to continue studies in Theater and Dance. After completing a Bachelor degree in Fine Arts at Boston Conservatory in 1985, where he majored in Musical-Theater. Since then, he decided to share his experiences with youth and children and to learn more from the people who could best identify with the traditions of his native culture. It has been Arce's responsibility to expand the Bomba and Plena through lectures, workshops, classes, arts-in-residence programs and performances at school sites, festivals, parent and community organizations, and universities, thus becoming one of the most important cultural liaisons to the Puerto Rican community in the United States.
Arce conceived Humano in 1987, as a result of an invitation to perform at the Ruiz Belvis Cultural Center in Chicago, and taking upon his experience working with the Puerto Rican community as a Cultural Coordinator in Boston. In 1985, he became the director of a successful cultural program that he established in a human service agency, and gained valuable experience leading cultural projects in schools and community institutions. He then rejoined its community as an artist by bringing a performance project that combined the elements of music and dance tradition with "community and cultural awareness" concepts. Within this frame, he founded the Humano Multicultural project. Within this project, he created performance programs such as: The Afro-Caribbean Workshop, a one-person show, created in 1987 originally for a day school's workshop, towards an evening performance with his musical band "Humano" for the surrounding community at Quinsigamond College, in Worcester. Since then, this combination of 25 instruments of percussion, theater, music, dance and story-telling about the history of Puerto and the Afro-Caribbean within the context of the American Continent, has been performed across US and Puerto Rico, in front of audiences ranging from 200 to 2,000 people.
Jorge Arce received his Master of Education Degree from Harvard University in 1994. Arce is listed in Who's Who, 1984-85. He has received numerous awards, including: the Cardinal Cushing Center Award for Outstanding Services to the Community 1987; the Alianza Hispana Recognition for Outstanding Contributions to the Continuing Growth and Success of the Hispanic Community 1991; the Mayor's Recognition to Outstanding Contributions to the City of Boston, 1991; and the Massachusetts House of Representatives Recognition for Outstanding Contribution to the Arts, 1991, Hispanic Chamber of Commerce's Vision for Success in the Cultural Enterprise, 1999. His musical group Humano was awarded the Boston Music Award for Outstanding Latin Act, 1990.
His cultural workshops and performances have been programmed at more than 1000 schools, universities and educational centers, across the northeast and United States As a result of his experiences, his article "Bomba and Plena: African Retention in Puerto Rico" was written. It has been edited by Dr. Beverly Anderson, University of Connecticut, and was published by Calaloux Publications and McGraw-Hill, N. Y, 1996, for which publication he designed the cover. In 2001 he moved back to Puerto Rico. There, he successfully directed the Music Program of the Puerto Rican Institute of Culture (ICP) (2001-2003), a government corporation. This became a great opportunity to maintain, support and enhance the life of the Folk Arts in Puerto Rico, while expanding his cultural work throughout the island and abroad.
Among other endeavors in the island, he produced the 1st African Roots and Heritage Festival, which enticed the participation of 30 traditional folkloric Bomba, Plena, Merengue, Rumba, Latin Jazz, and other African, heritage dance and music groups from Africa-USA, Dominican Republic, and Puerto Rican in a 2 stages one-week production in the Arboretum of the City of Caguas, Puerto Rico.
In Puerto Rico, he integrated himself fully to the artistic life of the island, while performing his solo show The Afro-Caribbean Workshop for schools and universities. Also, he activated himself as an actor and musician, while performing with theater and dance companies. In 1983, he founded a Plena folk music-band "Raíz de Plena (Roots of the Plena)". With this band, he produced an ongoing Christmas project that involves one of the best Salsa-music singers in the world Andy Montañez and one of the best country music improvisers and interpreters: Julio César Sanabria from the Sanabria Family.
In 2011, he returns with his family to US, but just to continue expanding his mission, on behalf of his people of the island, in this land, while continuing his performances and connections in Puerto Rico. This is accentuated with the revival and successful concerts of Haciendo Punto en Otro Son, extremely well-received by a multigenerational audience, being the last 2 concerts in the Fine Arts a sold-out of 1,800 people in the Fine Arts Center, on February, 2018, after the Hurricane Maria aftermath.
Jorge Arce continues to receive awards and recognitions, here in US and in Puerto Rico. They include: the 2012 Traditional Arts Fellowship Finalist by the Massachusetts Cultural Council, 2013 Boston City Council Recognition for Commitment in Building a Better Boston, African Diaspora Arts & Culture Award 2013 for outstanding achievement in preserving diverse cultural arts forms reflective of African People in the Diaspora. Presented by ABDM, Inc., October, 2013, 2013 Honoree by El Jolgorio Three Kings Award, The Jorge Hernández Leadership Award 2013 for excellence in creative arts and expression of culture, history and pride of Latinos and the Latin American Diaspora, presented by IBA, Inc., the 2014 Community Catalyst Award for contributions to arts and culture in Roxbury and Greater Boston presented by Hibernian Hall and Madison Park Project, The Pride Award by "Los Hijos de Bélgica (the Sons of "Belgium"; neighborhood where he was born)", that includes an official recognition by the Mayor of Ponce, his home town, in 2015; and most recently, the National Hispanic Heritage Month Community Cultural Recognition Award by the Massachusetts Department of Transportation and Massport in 2017.
In the present time, Jorge Arce, Doctoral student in history, continues his work as a lecturer, actor, musician, writer, composer, Theater teacher and cultural activist, while presenting his musical-theater educational show The Afro-Caribbean Workshop: The Ultimate Diversity Experience, in theaters, universities, community and educational institutions, in United States as well as in Puerto Rico. For five years he has been producing the Plenazo – Bombazo, with his band Raíz de Plena and Bombazo Boricua, his bomba dance troupe Bombazo Boricua, sponsored by New England Foundation, Celebrities Series and Hibernian Hall.
He continues to bring an exposition of the Puerto Rican and the Afro-Caribbean cultural life in the schools, universities and community institutions, with the Arts-In-Residence in Residence, Bomba and Plena dance and music classes, Cartoon Drawing classes, and performances in United States and Puerto Rico. All his effort has the purpose of lift the collective self-esteem of his people, and share the richness of his cultures to those people who lack the information, guiding audiences to find the common elements of the cultural groups populating the American Continent. The mission statement of his program Humano Multicultural Project "Weaving Horizon Closer" frames his work.
Overall, has it been relatively smooth? If not, what were some of the struggles along the way?
No, it has involved a lot discipline, self-criticism, always growing and learning from failures and taking them to success. It has involved jumping obstacles like health issues and claiming victory at the present time. At 67 years I feel younger than ever, with all the energy needed to continue learning and exposing arts.
DBA Humano Multicultural Project – what should we know? What do you guys do best? What sets you apart from the competition?
My business DBA Humano Multicultural involves what is described as cultural components in my biography notes. This components are all educational.
The Afro-Caribbean Workshop: This one is a one-person show, created in 1987 originally for a day school's workshop, towards an evening performance with my, then existing, band Humano's for the whole community at Quinsigamond College, in Worcester. Since then, this combination of 25 instruments of percussion, theater, music, dance and story-telling about the history of Puerto and the Afro-Caribbean within the context of the American Continent, has been performed across US and Puerto Rico, in front of audiences range of 200 to 2,000. (See Video and Descriptions)
Humano Musical Band: (1987-2000) Music of the Afro Caribbean and Puerto Rico. Original Music and Arrangements and Compilations of important music and lyrics. I performed as the main vocalists and composer of most of the material. It combines jazz progression with our best foundation of music and dance. 
Raíz de Plena: Musical Band founded in Boston in 2011, upon my return from Puerto Rico. It was originally founded in PR in 2013 and the original project that was based on workshops leaded by people from the roots of this music, in 1986. Plena is rooted music which carries Arabic (from Spain) and West African influence. High energy community music that involves to participates. Compiles original music from myself and important composers of our history. I play the role of founder, director and music arranger. I play the role of lead singer, shared by great singers and vocalist members of this project. It includes percussion, brass, bass and string instruments. It has been performed many times with just vocals, percussion and brass as a parade music.
Bombazo Boricua Dance and Music Troupe: Bombazo refers to the Bomba, the first music and dance form brought by the West-Africans in the last decades of the XVI Century. It is perform with rooted Bomba Drums and I play the role of leader, organizer and liaison of the different artists from the roots that have called to perform. Multigenerational project, that involves the audience to participate. See Bio Notes and electronic page.
Raíz de Plena: Founded in Puerto Rico in 2003 and refounded in Boston upon my move here in 2011. Exposes the folkloric Plena Music, a music form that has influence from the Arabs and West Africans been brought (the first from Spain) since the XVI Century. I took upon my historical to build in the project. The lack of Puerto Rico presence in the dis
Comparsa Boricua: Founded in Puerto Rico 2003, it combines both Raíz de Plena and Bombazo Boricua in a Parade format, with just percussion, brass and vocals in a high energy performance that involves the audience to dance and sing, no matter the language.
What is "success" or "successful" for you?
Success is defined by two elements, the quality of your performance and the final reaction of the audience. The "quality" involves discipline, consciousness of what and how you will be delivering the art form to the audience and commitment to that particular audience.
Contact Info:
Website: www.jorgearce.org
Phone: 787-364-0198
Email: jorgearce.humano@gmail.com
Facebook: Facebook page #1: Jorge Arce / Facebook page #2: Jorge Arce and Raíz de Plena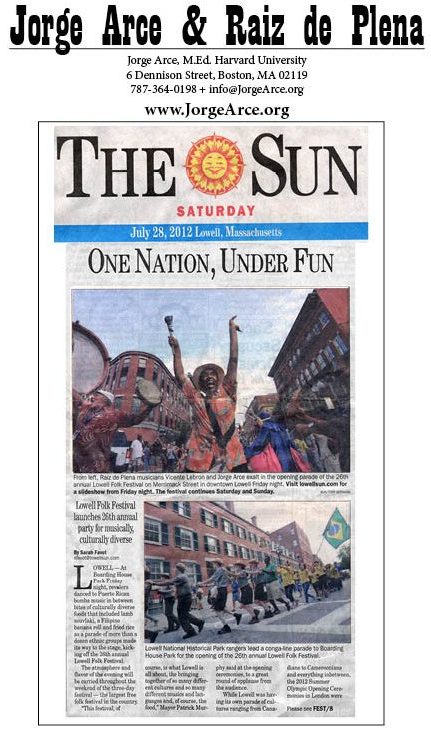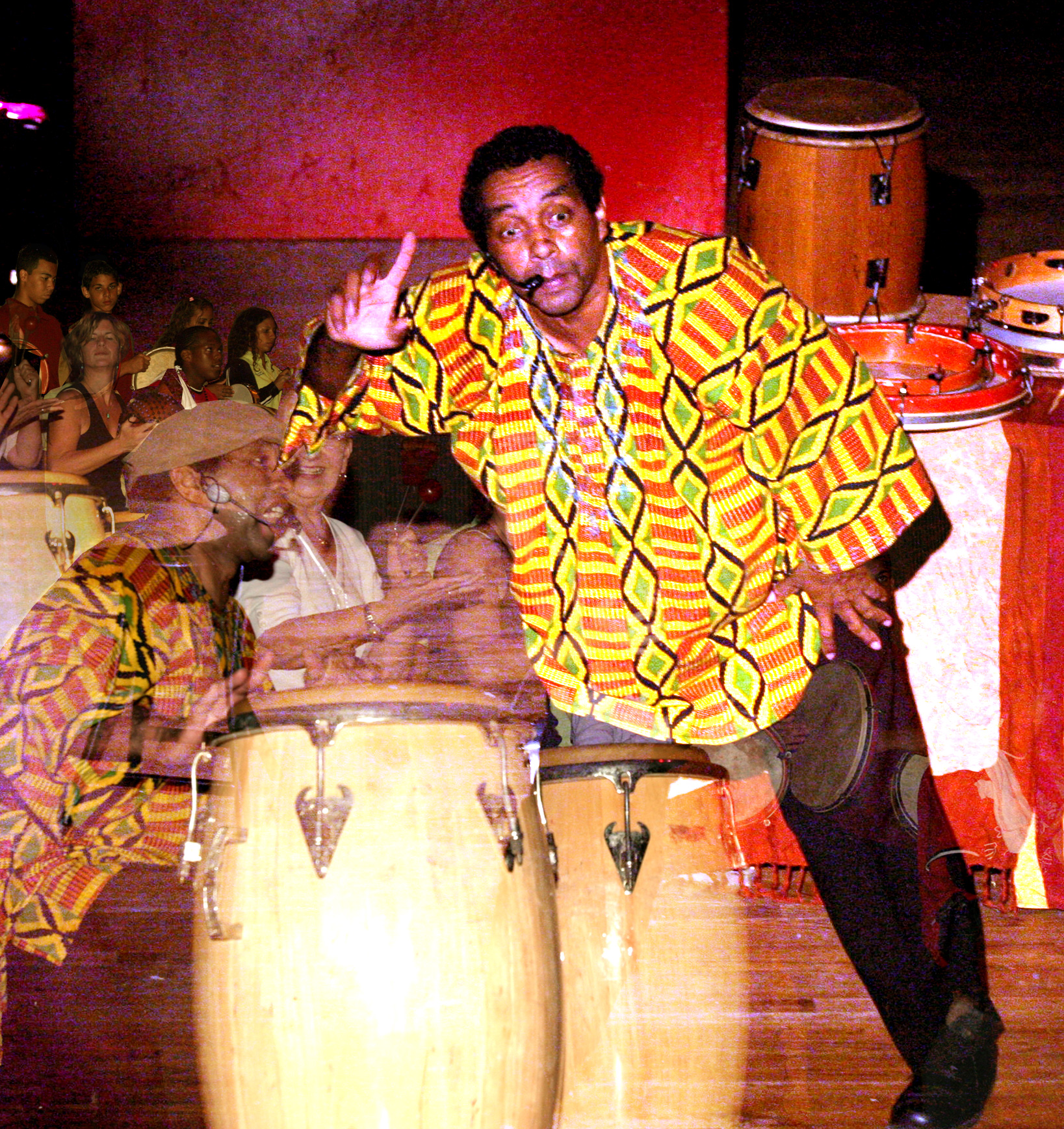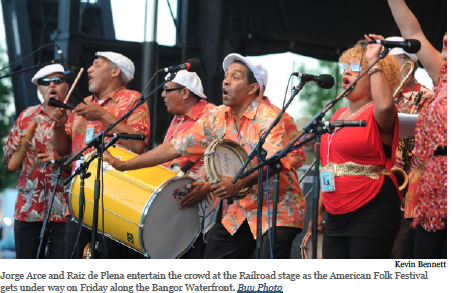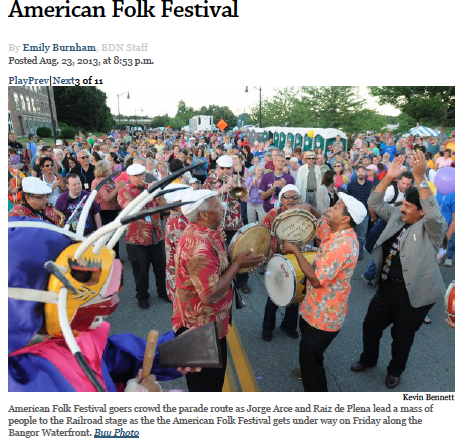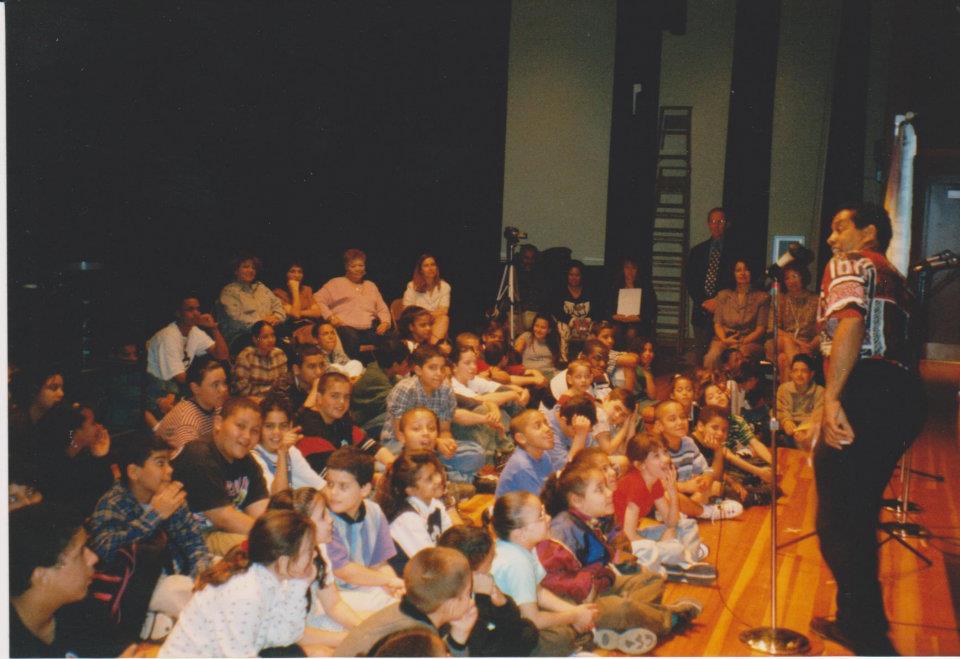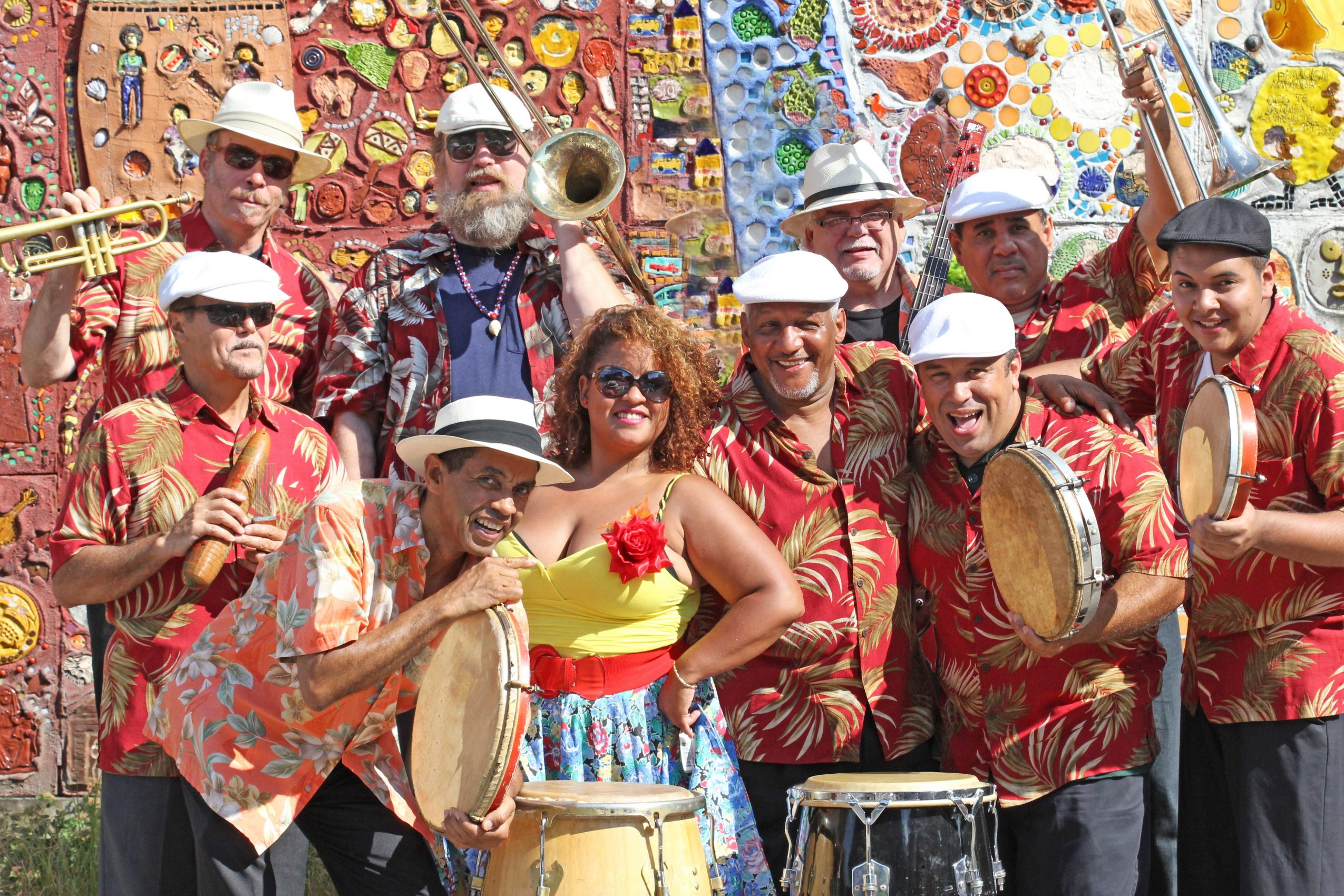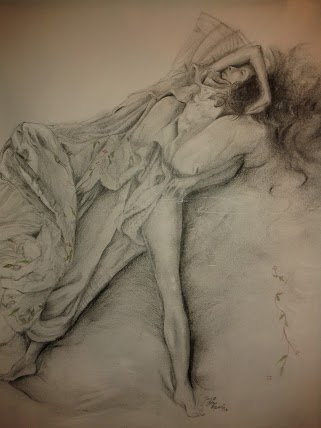 Image Credit:
Photo Group Raíz de Plena: Stephen Baird
Maine Arts Festival Photo: Kevin Bennet
Design of Raíz de Plena: Jorge Arce©2018
Women's pencil drawing: Jorge Arce©2016
Getting in touch: BostonVoyager is built on recommendations from the community; it's how we uncover hidden gems, so if you know someone who deserves recognition please let us know here.