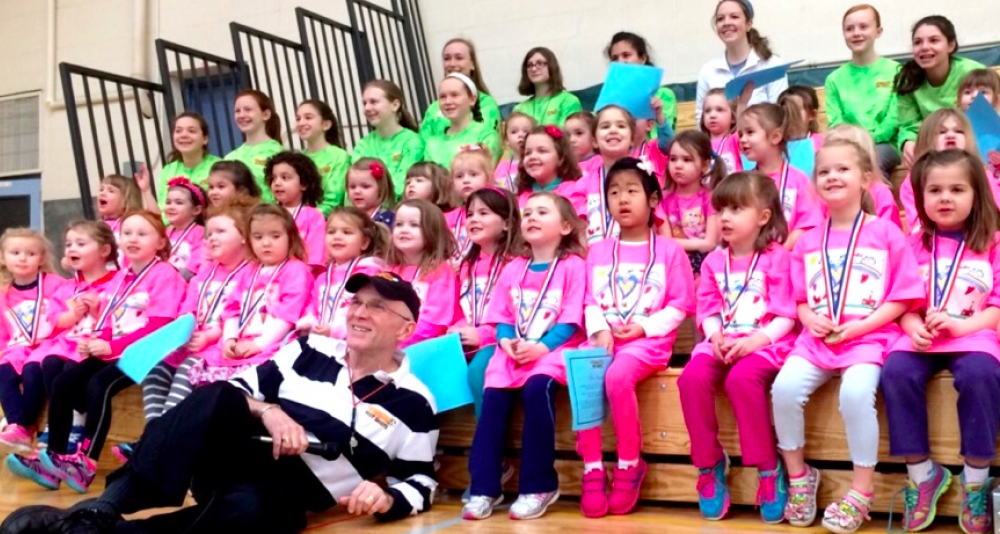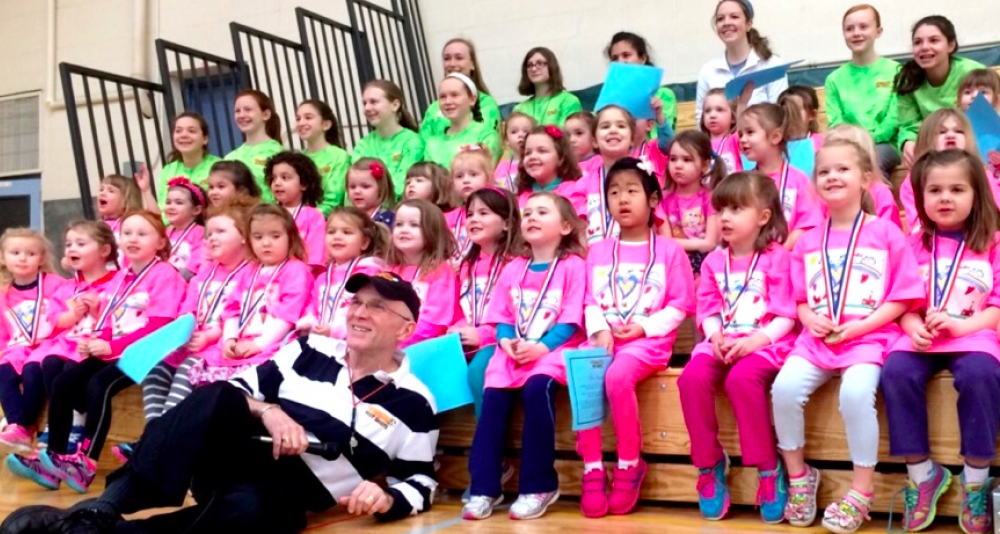 Today we'd like to introduce you to John Wilpers.
John, please share your story with us. How did you get to where you are today?
Hot Shots Soccer was born on a concrete tennis court.
I was looking for an indoor venue for my girls' youth soccer team for the winter and visited a local sports arena. The manager took me to a fantastic indoor soccer field with lush green turf and stands for the parents.
But he kept walking.
We ended up in a series of concrete indoor tennis courts. He blithely told me he'd put down a carpet.
I asked about the terrific soccer field we'd just seen.
"Oh, that's for the boys," he replied.
He didn't need to say any more.
I contacted my local schools and arranged to play in the high school gym.
That was in 1996.
More than two decades later, Hot Shots has graduated more than 4,500 girls ages 2-10 from all over the South Shore. Through the sale of souvenirs, we have donated more than $15,000 worth of books to local elementary school libraries.
Hot Shots is unlike any sports program you have ever experienced. We build girls' self-esteem, athletic skills, and sense of belonging in a supportive, fun-filled, non-competitive environment while providing parents a rare opportunity to play, learn, and bond with their daughter.
We use puppets, parachutes, pillow fights and other unique games to help girls have fun and find the courage to try new and often difficult things. We play unique, sometimes silly games that appeal to their imaginations, demonstrating that learning can be fun.
Girls pretend to be boa constrictors, princesses, or alligators — all while learning soccer skills.
There is no competition. No one is ever placed in a situation where their skill level might embarrass them or one of the other girls. The only "competition" is within each girl. We challenge each girl weekly to push herself to try something new to improve her skill set.
We also strive to build a sense of belonging and of being special. At the beginning and end of each session, we sing a Hot Shots song, do a special Hot Shots cheer, and introduce several girls, learning about their favorite things (favorite food, color and animal), and shouting out their names.
The Hot Shots T-shirts also create pride of membership. Every girl's name is on the back of the shirt and several girls' soccer drawings are on the front. (On the fourth Sunday, all the girls draw soccer pictures that are voted on by the girls in each session.
The winners are imprinted on that session's T-shirts.) The shirts are distributed at graduation along with a medal.
To create a culture of pride, we use strong women role models as coaches, including adult, college, high school and middle school soccer players.
Hot Shots also supports reading and giving back to our community. We have 1,300 used children's books in our own Hot Shots "library" so girls can take 3-4 books home to read every week. The sale of Hot Shots souvenirs funds our "Reading Is A Kick" program that has donated roughly $15,000 worth of books to Marshfield's five elementary schools.
The girls sign the books' inside covers, and we hold ceremonies at each library with all the girls from each school giving the books to their librarian and principal.
The girls love Hot Shots so much that some have postponed birthday parties to attend the graduation party! Hot Shots is so effective that coaches marvel each spring at our graduates' growth. And Hot Shots is fun. Where else can girls play soccer to their favorite music and learn skills using puppets and pillow fights?
Numbers tell the story: Since 1996, more than 4,500 girls have graduated from Hot Shots. Most girls return year after year, and many come back to coach.
At a time when our daughters are subjected to so many confusing and demeaning influences, Hot Shots strengthens girls' self-esteem and self-image, helping to arm them for the challenges that lie ahead. And we have a heck of a good time every Sunday to boot!
We're always bombarded by how great it is to pursue your passion, etc – but we've spoken with enough people to know that it's not always easy. Overall, would you say things have been easy for you?
It has not been a smooth road, but then nothing worthwhile ever is.
One challenge was the changing marketplace. After about five years, winter indoor soccer leagues exploded in number and popularity. Almost all of our elementary school girls were wooed away by the attraction of uniforms and being recruited to play (never mind the programs were about six times more expensive than Hot Shots).
So we had to pivot. In researching the market for youth sports programs, it became very clear that there was a very big and unmet demand for sports activities for children ages 2-6. Almost no one, other than a few gymnastics programs (e.g., TumbleFun in Marshfield), offered any sports activity for that age group. By refocusing our efforts on attracting the 2-6 set, we were able to recover and grow.
Then 2008 hit and families cut back on extra expenses.
Our numbers dropped almost by half. We had to stop paying adult coaches and limit extra activities such as a dance instructor for one Sunday, and even had to cut back our donations of books to the grade school libraries. Nonetheless, we also increased our scholarship program even though it meant operating slightly in the red for a couple of years. We didn't want any girl who wanted to attend to be denied.
And finally, with the cutback in pay for adult coaches, I was left alone (and unpaid, as always). Thanks to the efforts of my most important adult coach, we had a robust coaches-in-training program to fill the gap. Nicole Hayward, who started in 1996 as a grade school player at Hot Shots, had continued with me and, by the time she was in college, had become my general manager. Her strength and creativity and drive helped keep the program running smoothly. When she had to leave, she left behind a self-perpetuating system of young coaches starting in middle school and moving up to being able to run things by the time they were high school juniors and seniors. So the person-power problem had been solved through her foresight.
We'd love to hear more about your business.
We are most proud of running a sports program that is focused on building self-esteem.
With even youth sports being hyper-competitive, there will be plenty of time for our girls to learn about winning and losing. We want to build their self-confidence and skills so they can get to that stage feeling good about themselves. Without that strength, the whole competition scene, from tryouts to practices to winning and losing, is much more difficult to navigate. Especially when you're only 7 or 8 years old.
We are also proud of providing moms and dads with the opportunity play and bond with their daughters away from mobile phones and house chores and other distractions. I have created games that involve a lot of touching and hugging to encourage that close physical connection
And finally, we are proud of building a program where sports is fun. No long dull lines of girls waiting to dribble around cones or take turns taking a shot on goal. They are, after all, still very much children with imaginations just waiting to be tapped. We have them or their parents become princesses or alligators or we have them engage in pillow fights or try to knock puppets off of poles. Each crazy game is designed to reinforce a soccer skill, but the girls just think they are having a terrific time (e.g., to teach throw-ins, we put puppets on sticks which reinforces the need to let go of the ball sooner to get a nice arc; to teach field of vision, we have parents throw stuffed animals at them so they have to look up rather than look down at their ball).
What were you like growing up?
I participated in organized sports, starting with boxing lessons at age 10 and CYO football at 11 or 12. I was always struck by how youth sports were designed not to build character or a sense of teamwork, but exclusively to win. Even for young kids.
For those of us, like myself, who were not particularly skilled, we were belittled, even ostracized. We were made to feel like lesser human beings.
There is so much to gain from team sports, it seemed a shame to waste the benefits on the talented few.
So I try to build a sense of self-esteem and belonging into Hot Shots. There will come a time when the top athletes and winning will become more important, but for the ages involved youth sports, we should be less competitive and more constructive.
Pricing:
$99 for one daughter
$160 for two daughters
$215 for three daughters
Contact Info:

Image Credit:
Hot Shots Photos by John Wilpers
Getting in touch: BostonVoyager is built on recommendations from the community; it's how we uncover hidden gems, so if you know someone who deserves recognition please let us know here.