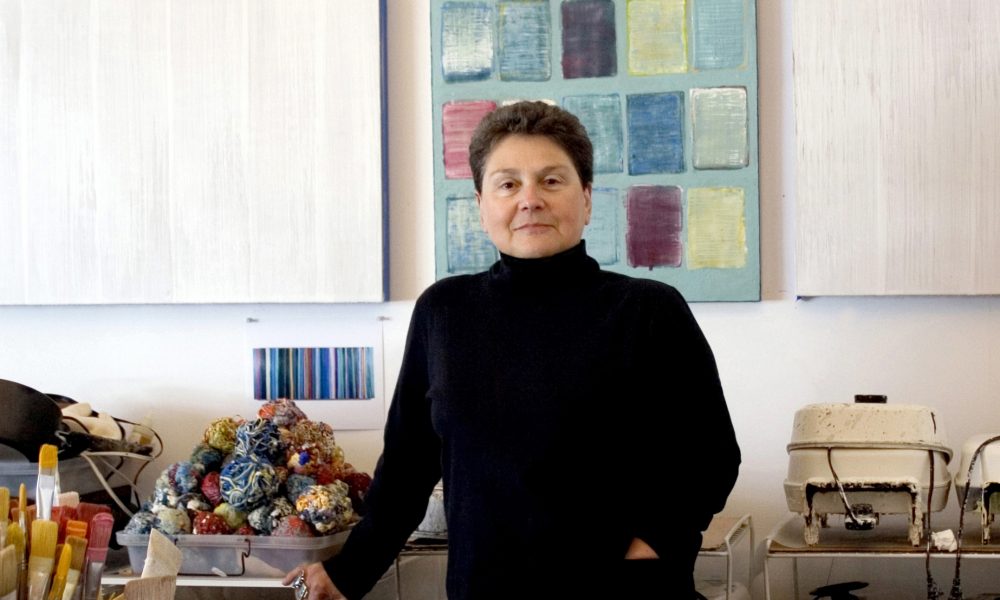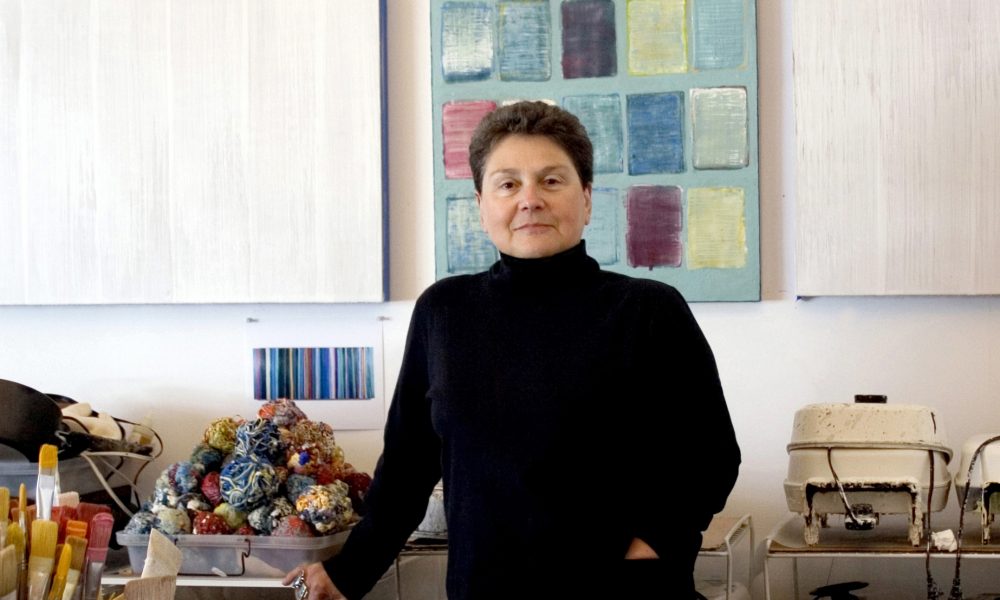 Today we'd like to introduce you to Joanne Mattera.
Every artist has a unique story. Can you briefly walk us through yours?
My earliest memories are of sewing, knitting, and crocheting alongside my beloved aunts, Lena and Antonette Misci, who taught me so much of the handwork they knew. An artist friend pointed out a few years ago that I learned early on to associate creative activity with unconditional love.
In high school I made the switch from handwork to painting and drawing, and I spent most of my time in the art room. This was in the late Sixties when Italian-American girls were not expected to have a career, so ironically, sexism allowed me the freedom to go to art school. I wasn't the one who was expected to support a family. I moved from Revere to Boston to attend Massachusetts College of Art and got a BFA in Painting. More importantly, I learned to think of myself as an artist, despite a male professor telling me, "You have to decide whether you want to be a woman or an artist." (Little-known fact: I put myself through college working as a go-go dancer in the Combat Zone.)
I'd like to say that my career trajectory has swung in one gloriously successful arc since that time, but no. After graduation in 1970, I moved to upstate New York. There was a sustained back-to-the-land period when I learned to grow vegetables and to build things, my feminist awakening, and my coming out as a lesbian. I supported myself by picking vegetables, driving a dump truck, moving and hauling with my pickup, modeling for a life class, writing about art, and teaching art as an adjunct. In the early Eighties I took a job as the editor in chief of Fiber Arts magazine and relocated to Asheville, North Carolina. By the mid-Eighties I was working in Manhattan as an editor, first for Women's Wear Daily and then Glamour. All the while I continued to make art and seek gallery representation.
Looking back, I see it was a ridiculously convoluted path, yet I had taken to heart the art school advice I'd received: "You'll never make a living as an artist. You'll need a job to support you." I've had dozens of them.
By 2000 I was showing regularly, and my work was selling well enough for me to go full time in the studio. But the rent was killing me, so I decided to relocate my studio out of Manhattan. I found the building of my dreams in Salem: a two-story former auto repair shop that had been upgraded for living and rezoned to residential. My studio is on the ground floor, and I live in the loft upstairs.
Please tell us about your art.
I paint small-scale color fields and reductive geometric abstractions. My color is saturated, my surfaces richly textural. It's only partly tongues in cheek that I call my work "lush minimalism." My long-running current series, "Silk Road," was initially inspired by the iridescence of a two-tone silk fabric but quickly evolved into an exploration of luminosity on and under the surface.
My primary medium is encaustic on panel, which allows me to fully exploit those qualities of color, light, and texture by building up layers of translucent hues. The inspiration at this point is from the paintings that have come before. Each painting leads to another, and because the paintings are small—12 x 12 inches or 18 x 18 inches (which I show in grids of various configurations)—I can mine subtleties from one painting to the next. I've completed 425 paintings in the series since 2005, and there is a dozen more on my studio wall at this moment. To analogize, I'd say I'm a miner who keeps digging down into one rich vein, as opposed to a farmer who tills acres of farmland but goes only a few inches deep. If I could change one thing about the series, it would be the title. "Silk Road" is evocative but too literal now for how the work has developed.
Because "Silk Road" has engaged me for 13 years, I find it important to step away from it occasionally and investigate other ideas. The "Chromatic Geometry" series is one such result. The medium is the same, as is my passion for color, but the compositions are hard edge and opaque. I like the yin of color field to the yang of hard-edge abstraction. Sometimes in summer I work in gouache on paper making grids of color, like enormous one-off plaids. The textile sensibility of my work asserts itself from my DNA.
There is no "message" in what I do. Just revel in the color. Allow your eyes to embrace the richness of the field, and look deep because the hue you see is built up from the interaction of many layers.
What do you think about conditions for artists today? Has life become easier or harder for artists in recent years? What can cities like ours do to encourage and help art and artists thrive?
There will always be artists who make work inspired by politics, but I'm not one of them. However, social media has provided a different kind of revolution for artists. For one thing, it has flattened a lot of art world hierarchies and opened doors between disciplines. With our blogs and Facebook pages, artists are now writing criticism and reporting on art, something that was once the exclusive domain of print critics. As newspapers and magazines get thinner—arts coverage is the first to go—we are filling the void. We're also curating, sometimes in pop-up shows or online, but also for galleries and museums. And we promote our projects online. Sometimes we even raise money for our projects. All of this would have been considered unacceptably "careerist" a couple of decades ago, but now it's the norm. And, of course, social media has made communication instantaneous and global, so we have visibility that was not possible in the past.
If I were to offer one piece of advice to artists coming up, it would be this: There is no spot in the art world waiting for you. You have to carve out a niche and put your name on it, you'll need to maintain that niche over a lifetime through hard work, ambition, and judicious self-promotion. It does seem to get easier over time.
How or where can people see your work? How can people support your work?
I have been represented by Arden Gallery on Newbury Street for almost 20 years. In November I will have my ninth solo show there, "Fifty/Fifty," where I'll exhibit paintings with a bisected color field. Link: https://www.ardengallery.com/upcoming-exhibitions/.
I am also represented by a network of galleries around the country, including the Melanie Cooper Gallery in Chicago, where my work in a two-artist September show will relaunch the gallery after a hiatus. Link: http://melaneecoopergallery.com/. At Kenise Barnes Fine Art in Larchmont, New York, I participated in a big summer show, "Crazy Beautiful." I posted a walk-through of that show on my blog: https://joannematteraartblog.blogspot.com/2018/06/hello-gorgeous.html).
. And in June, a big show I was in at the Provincetown Art Association and Museum, "Organic to Geometric," curated by Carol Pelletier, is viewable online as a catalog. Link: http://www.magcloud.com/browse/issue/1432067?__r=229279. I also have a website: www.joannemattera.com
Contact Info: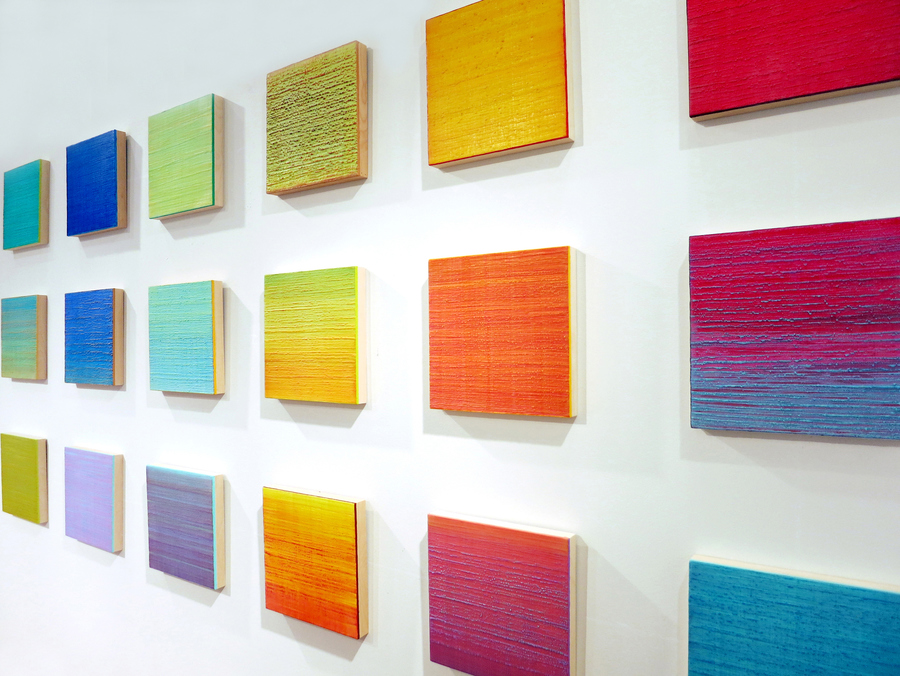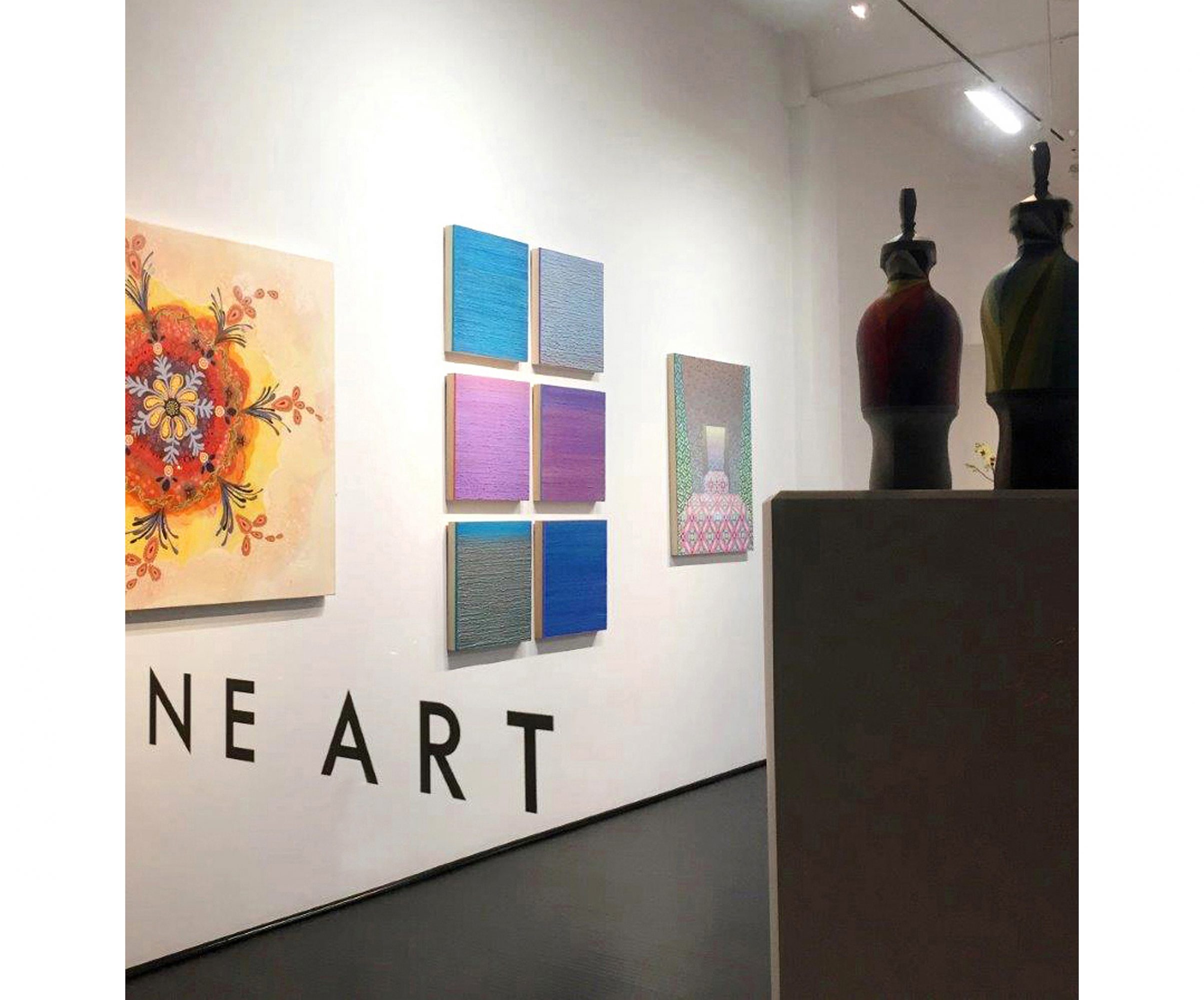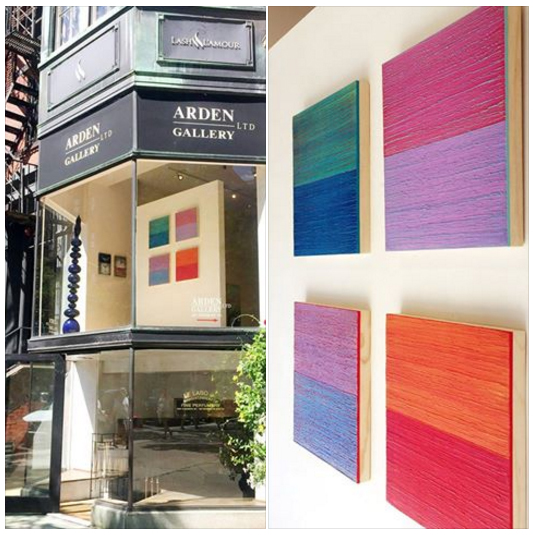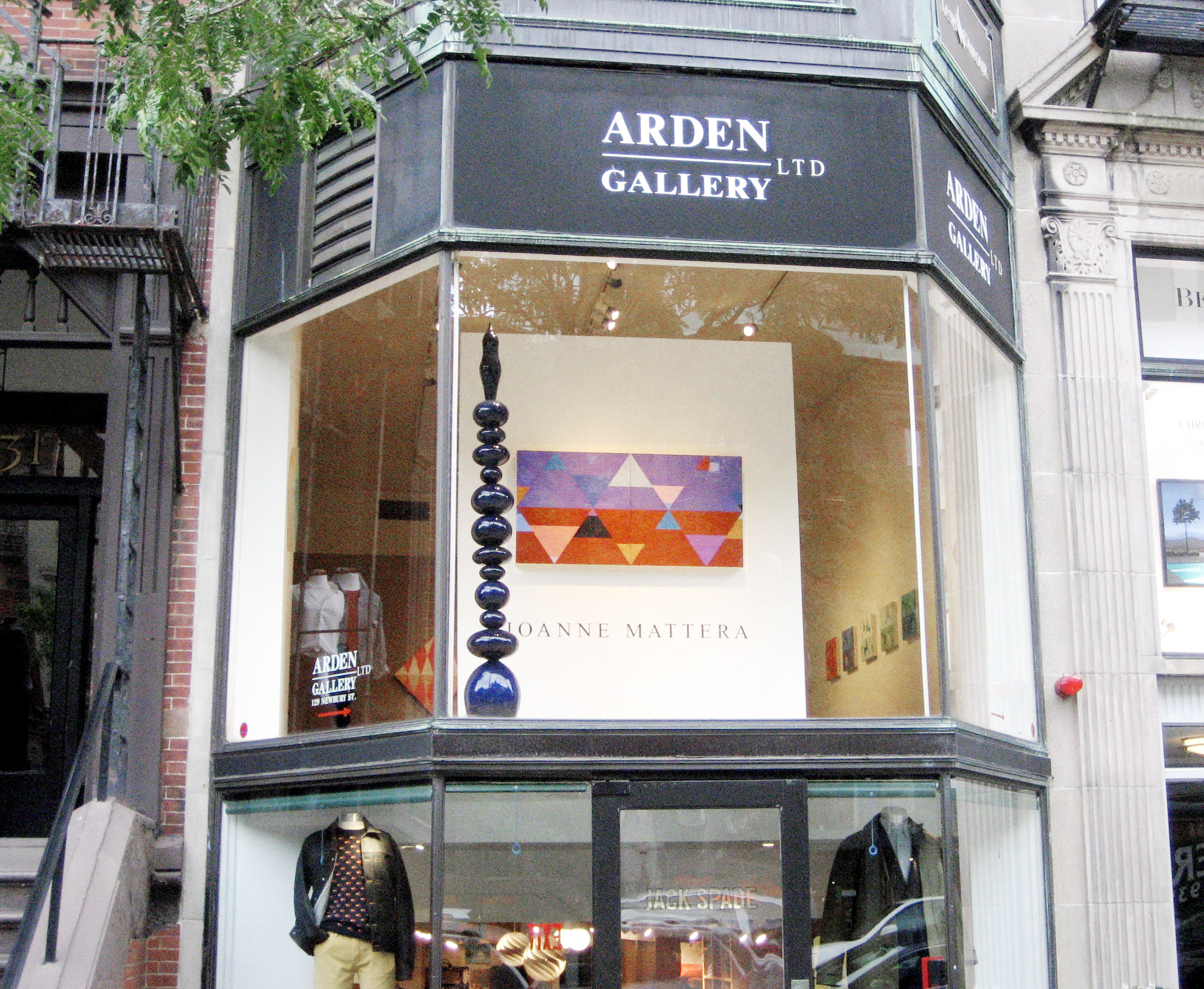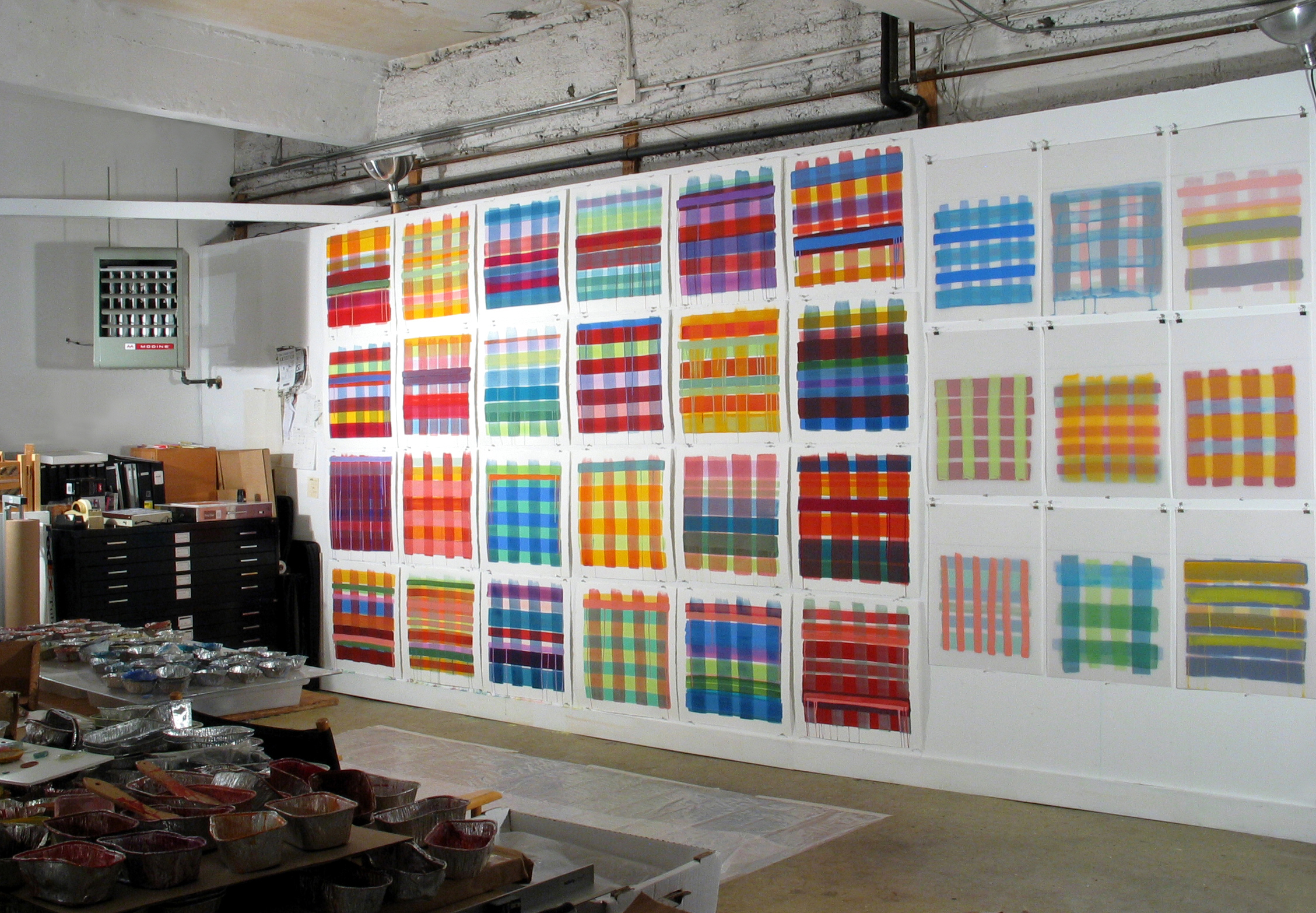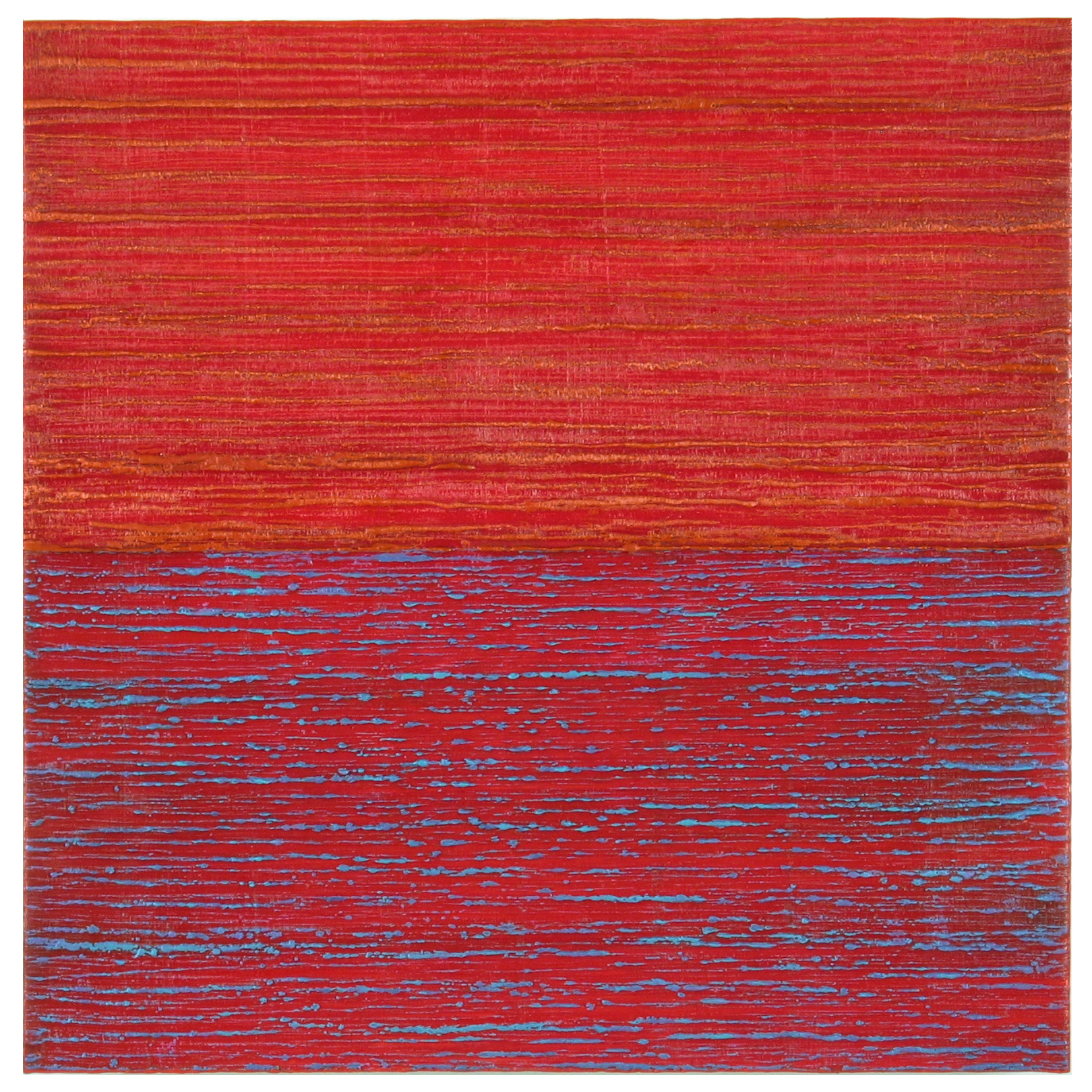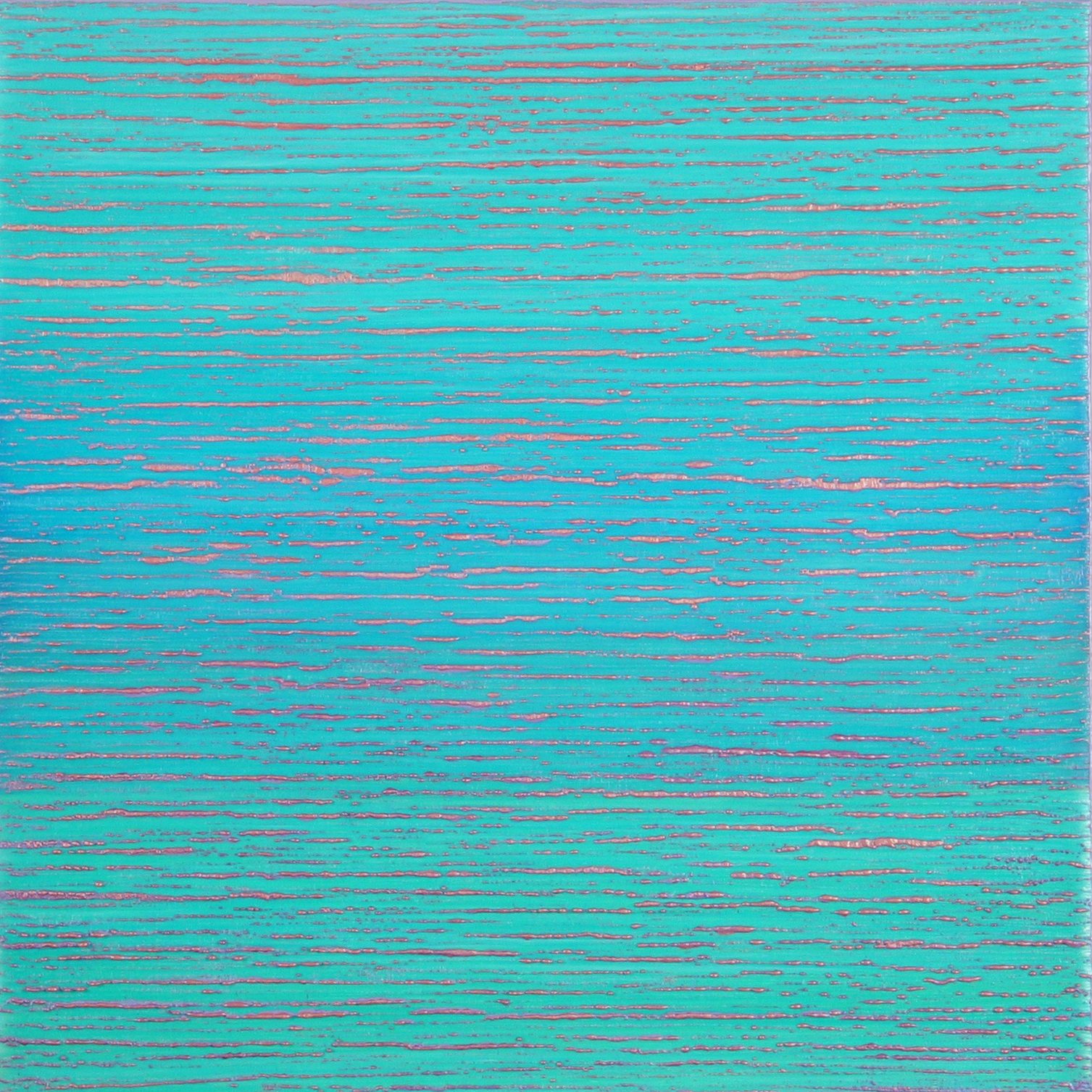 Image Credit:
Photos courtesy of the artist
Getting in touch: BostonVoyager is built on recommendations from the community; it's how we uncover hidden gems, so if you know someone who deserves recognition please let us know here.