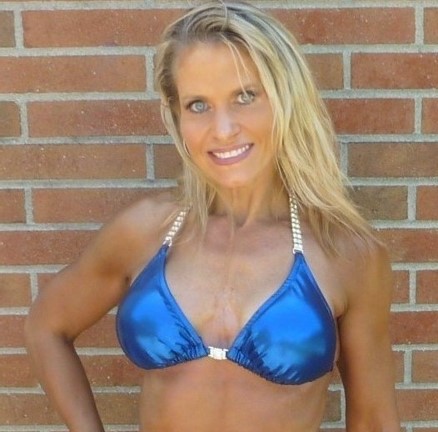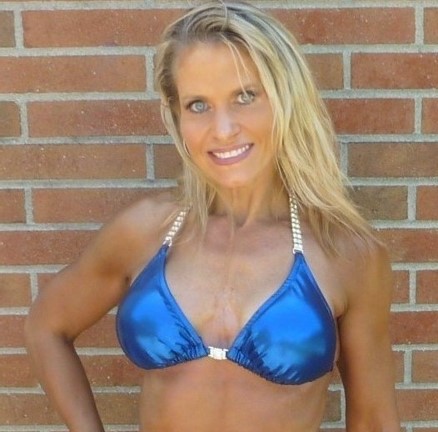 Today we'd like to introduce you to Joanne Giannini.
Joanne, please share your story with us. How did you get to where you are today?
By the time I was 39, I was a mess both mentally and physically. My life revolved around taking care of everyone else in my life and putting my own needs and wants last. As a result, I was depressed, severely overweight, and just not at all comfortable in my own skin. I went through the motions every day, feeling like I was practically invisible.
I was 40 when I finally took back control of my life. Working out in my own living room, I totally reshaped my body while losing over 60 pounds. But the changes in my physical appearance were only the very beginning. It was a truly amazing transformation. The extra weight and how I felt about myself as a result were holding me back from being who I "really" was. I just was not confident before and it affected every aspect of my life. Taking care of myself changed me, giving me confidence, energy, and focus beyond anything I had ever experienced before.
My goal is to "pay it forward" and work with people on a one-on-one basis to help them get past the hurdles that have stopped them from becoming their own personal best. In support of this, over the past few years I have obtained numerous nationally recognized fitness certifications, including certification as a nutritionist, and worked for years in area gyms as a personal trainer before opening my own studio, Body Solutions, in Norwood, Massachusetts.
We're always bombarded by how great it is to pursue your passion, etc – but we've spoken with enough people to know that it's not always easy. Overall, would you say things have been easy for you?
With regard to my own personal transformation, I just wish I had taken care of myself sooner. When you are living in the situation it just seems impossible to really change. There is always SOMETHING that takes precedence over it – the job, some family crisis, etc., etc. I think women especially feel almost selfish when they put themselves first. But everything really does start with you. If you don't feel you are the best version of yourself you can be, then how can you effectively help everyone else? I also suffered from an "all or nothing" attitude, which prevented me from starting up a weight loss program because I felt if I couldn't be totally immersed I couldn't do it. I wish I had known that if I had just made little changes along the way it would have been much easier – things like skipping desert, making reasonable choices when I went out to a restaurant, etc.
Taking that further and starting my own business was also a major challenge and definitely not for everyone. I'm responsible for every aspect of the business, from bringing in new clients, developing effective training programs to meet each individual's personal goals and needs, continually educating myself on new exercise and nutrition methodology, and all administrative tasks related to owning and business, among other things. It certainly requires a good amount of self-motivation and discipline to keep it all going.
We'd love to hear more about your business.
Body Solutions is located in Norwood, MA. I just celebrated my 6th year in business and during this time have trained close to 200 people. Having worked as a trainer at a big commercial gym, I saw first-hand the bad aspects of these types of personal training companies and set out to do things much differently. First, I look at each client's unique weight loss and body composition goals, health limitations, and interests to design a plan just for them using inexpensive and easily available tools such as dumbbells, resistance bands, and stability balls so that the workouts can be easily replicated in their home. This allows a client to never have to step foot into a large commercial gym, which can be very intimidating for some people and hinder their progress.
Second, I realized that many clients truly want to incorporate exercise into their lives but just don't think that they have enough time. To combat this, my specialty is 30-minute sessions based on the principles of metabolic resistance training (MRT), which I have found to work extremely well for people with very limited time who want to lose weight quickly while gaining muscle tone.
The reason for this is simple. While excellent for building muscle, traditional bodybuilding workouts generally fail to really push the metabolism into high gear because they typically only focus on one body part at a time and do not raise the heart rate considerably. And cardiovascular exercise, while excellent for burning calories and fat, fails to build any significant muscle, which is needed to raise the underlying basal metabolic rate, ensuring that more calories are burned throughout each and every day.
My specially designed MRT workouts are advanced sessions using a hybrid-fusion of bodybuilding set and rep schemes in combination with an interval training twist to provide a true total body calorie-crushing workout. Using this method, a client doesn't need to spend hours in the gym to see meaningful results.
And thirdly, I do not have any contracts or incorporate any hard sell methods. Clients just pay as they go, so there is no risk to them. If they feel the sessions are not working for them, they just need to give me 24 hours' notice to cancel without any incurred fee. My goal is to make the sessions effective and enjoyable at the same time, so that clients continue to come back just because they want to – not because they are forced into it by some contract that they were coerced into signing.
What were you like growing up?
When I met my ex-husband in 1996, I was fit, healthy, and always on the go but far from what you would call an exercise fanatic. I had just gotten my MBA and worked in a stressful marketing job. He was in the process of starting up a home remodeling business. We were both ambitious and wanted to eventually run our own real estate business. Within ten years we owned 26 rental units. Eventually I gave up my job to help manage our properties and run the remodeling business. My life became a constant stream of renovations; if an apartment needed to be prepped for a new tenant, I'd be there till midnight, paintbrush in hand. There was no time for healthy food or exercise. And I realize now that we weren't making time for our marriage, either.
After a long day of work, my husband would order pizza at 10 p.m. Somehow, it didn't affect his weight—but I packed on the pounds. I could tell he wasn't crazy about the way I looked, but instead of talking with him about it, I became depressed and turned inward. I continued to gain weight until I topped out at close to 200 pounds. Although I made various attempts to lose the weight, I just had a hard time being consistent due to a lack of time and a never-ending barrage of constant emergencies. Back when I was fitter, I got loads of attention from men; now I felt invisible even in my own marriage and doomed to live the rest of my life feeling this way.
One day we took a rare break and went to hear a band in New York City with friends. I was relieved that we were focusing on each other for a change. But the next day he looked at me and said "I'm moving out." He said he wasn't attracted to me anymore because of my weight and had met another woman. I was devastated.
About a month after he moved out I found a bunch of old exercise videos that I used to love to do before I got so busy. I dusted one off and popped it in. My mind was so cluttered with anger and pain, and exercising cleared it away and forced me to focus on my body. It felt unbelievably good to stomp my feet and to clear my head. Finally, I'd found a way to channel my anger. I started doing the workouts every day, twice a day when I felt especially furious. They were hard at first, but I took them slowly and built my strength back up. Soon, I was losing about 2 pounds each week. That motivated me to jump into new healthy eating habits: I went from having three heavy fast-food meals a day to five to six healthy meals consisting of mostly lean protein and plenty of vegetables.
I continued to get more and more interested in exercise and nutrition and eventually decided I needed to help other people who felt as hopeless as I had once felt to take back their health.
Pricing:
No contracts at all – just pay as you go.
Compare our prices to others – we are extremely competitive. One-hour sessions are $60.00 and 30-minute sessions are $30.00
Contact Info:
Address: Body Solutions
209 Fulton Street
Norwood, MA 02062
Website: www.joannesbodysolutions.com
Phone: 339-206-5184
Email: joanne.giannini@gmail.com