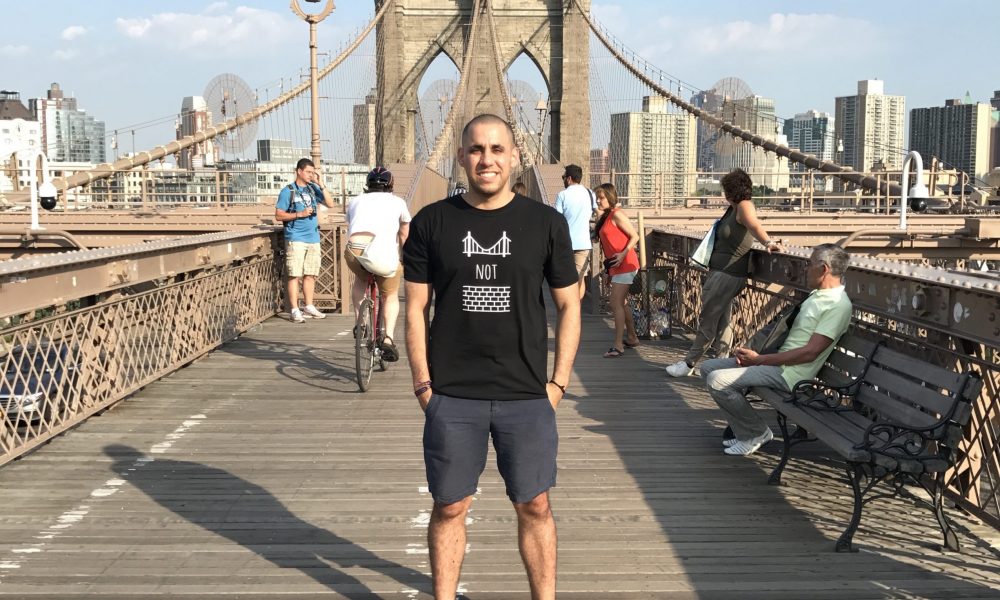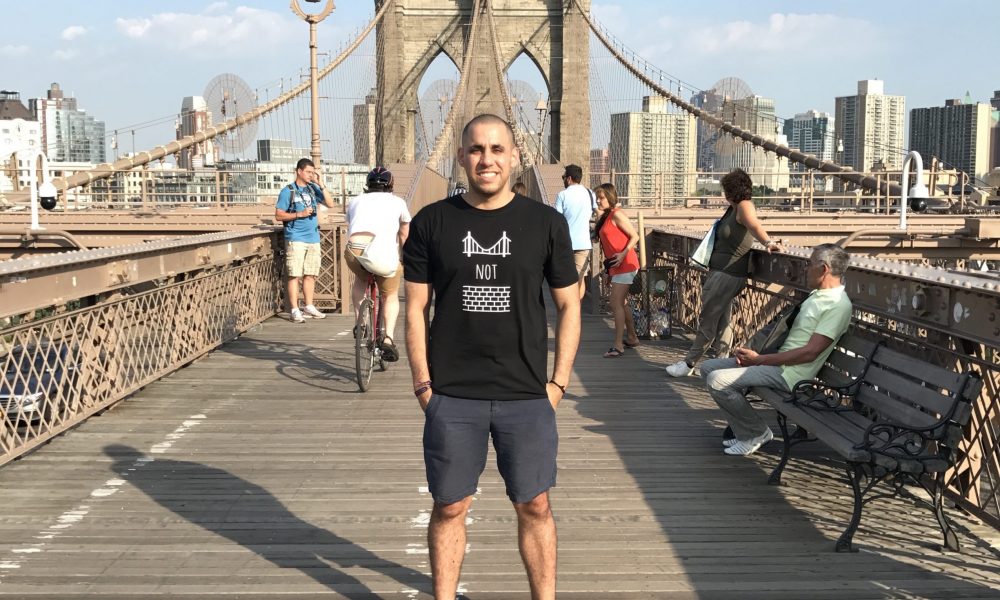 Today we'd like to introduce you to Jarrett Carpenter.
Jarrett, let's start with your story. We'd love to hear how you got started and how the journey has been so far.
As a Colombian born child raised on the north shore, I have always been interested in traveling, living and even working abroad. Upon completing my undergraduate studies, I followed in my father's footsteps and joined the Peace Corps. I served two years in the rural highlands of Guatemala and one year on the Caribbean coast of Colombia. The Peace Corps was life-changing and put me on a course that has led to my current position as Executive Director of Hug It Forward, a Guatemala based non-profit. I currently travel between Boston and Guatemala to support Hug It Forward's operations while simultaneously running Emperador Clothing.
Founded in the spring of 2017, Emperador Clothing is a MA based social enterprise – a business that's created to improve the world. At that time, I was happy with my professional international career but wanted to invest energy in a state-side project. Originally, I considered simply donating to the American Civil Liberties Union (ACLU). Instead, I opted to explore projects that would establish a sustained resource flow to the ACLU or organizations who work to ensure the voiceless are heard. The result of that exploration was Emperador Clothing.
Emperador Clothing sources environmentally responsible fabrics to design inspiring products intended to spark contemporary conversations on social and environmental justice, as well as financially support organizations like the ACLU. While only a year old, we've shipped products to more than 20 states and love being a part of the conscious fashion movement.
Has it been a smooth road?
Considering my lack of experience in design, fashion, social media marketing or online commerce, it's been a relatively smooth road. I've found answers to most questions by asking people for advice and watching YouTube tutorials. The depth of YouTube tutorials never ceases to amaze me — where would social entrepreneurship would be without it? Aside from YouTube, web-creation platforms like SquareSpace and social media marketing tools have been invaluable.
One of the biggest challenges has been accepting that someone's support of either the ACLU, the conscious fashion movement and/or even the idea that we should "build bridges NOT walls" may not translate into a sale. This challenge has Emperador constantly exploring new ways to capture more customers – from reimagining our elevator pitch to employing sales retention apps, or simply improving our sales funnel.
One sales funnel improvement was the creation of an alternative URL, www.wearchangenow.com, which is easier to share than www.emperadorclothing.com, as Emperador isn't always friendly to non-Spanish speakers. This particular improvement emerged from customer feedback as people reported having trouble sharing the company's website or social media accounts when asked about our 'bridges NOT walls' tee during a quick subway exchange or walking around town. Creating an alternative URL is a small change that helps interested people find us online — crucial for any e-commerce business.
After almost a year in operation, I honestly don't know where Emperador would be without the support from friends and family. They ensure that Emperador not only runs smoothly but that the company is constantly working to improve. The road wouldn't be as smooth without their support, so thanks!
So let's switch gears a bit and go into the Emperador Clothing story. Tell us more about the business.
We're a social enterprise that uses 'zero-waste' materials to design products that foster necessary dialogue on social justice and environmental issues, as well as financially support organizations invested in such causes. Our company's name is a mix of Spanish and English — the two most spoken languages in the United States. Our name relates to the Hans Christian Andersen tale about an emperor, emperador in Spanish, and the importance of speaking up and dialogue, which is what we hope to inspire with our products.
As a social enterprise, we invest 75% of sales profits from our 'bridges NOT walls' tees to the ACLU. This design was inspired by the idea that we, as humans, are a lot more alike than we are different and, as such, should work to bridge our differences instead of building walls between one another, both real and imagined.
Each Emperador product sold is an investment in the conscious clothing movement and a vote against the wasteful 'fast fashion' industry and its unjust working standards. Our manufacturing partnership with tonlé (www.tonle.com) reassures our customers that all our products are handmade with recycled and remnant fabrics under a 'zero-waste' production process by people who receive fair wages and work under safe conditions.
We set ourselves apart from the other 'bridges not walls' tees by providing an environmentally responsible product whose purchase results in a donation to the ACLU!
How do you think the industry will change over the next decade?
Over the next decade, I see many sectors, not just the fashion industry, shifting more towards social enterprise business models and conscious-product innovation. Conscious products are those that consider the potential negative impact of their production. In the fashion industry, this means scrutinizing the overall production of their clothes, and how lives and environments are impacted by it. Tonlé is an excellent example of what the future of conscious fashion could look like. We collaborate with them to make sure our materials are message-deep, or, simply put, that we're not just talking the talk but walking the walk.
As consumers, we have a lot of power. We make choices everyday about what we consume. It's important that we, as the consumers, demand that the items we buy are made with consideration given to the people who make them and the potential environmental impacts of their production. I think as more people become concerned with who makes their products and how they're treated, and whether the materials are responsibly sourced, the conscious fashion industry will only continue to grow. Ultimately, it's the consumer's choice to purchase items from companies like Emperador Clothing or tonlé, but as conscious consumers' demand continue to shift markets, I've no doubt we'll see more conscious-clothing options.
Pricing:
Bridges NOT Walls tee – $30
75% of profits donated to ACLU
Contact Info: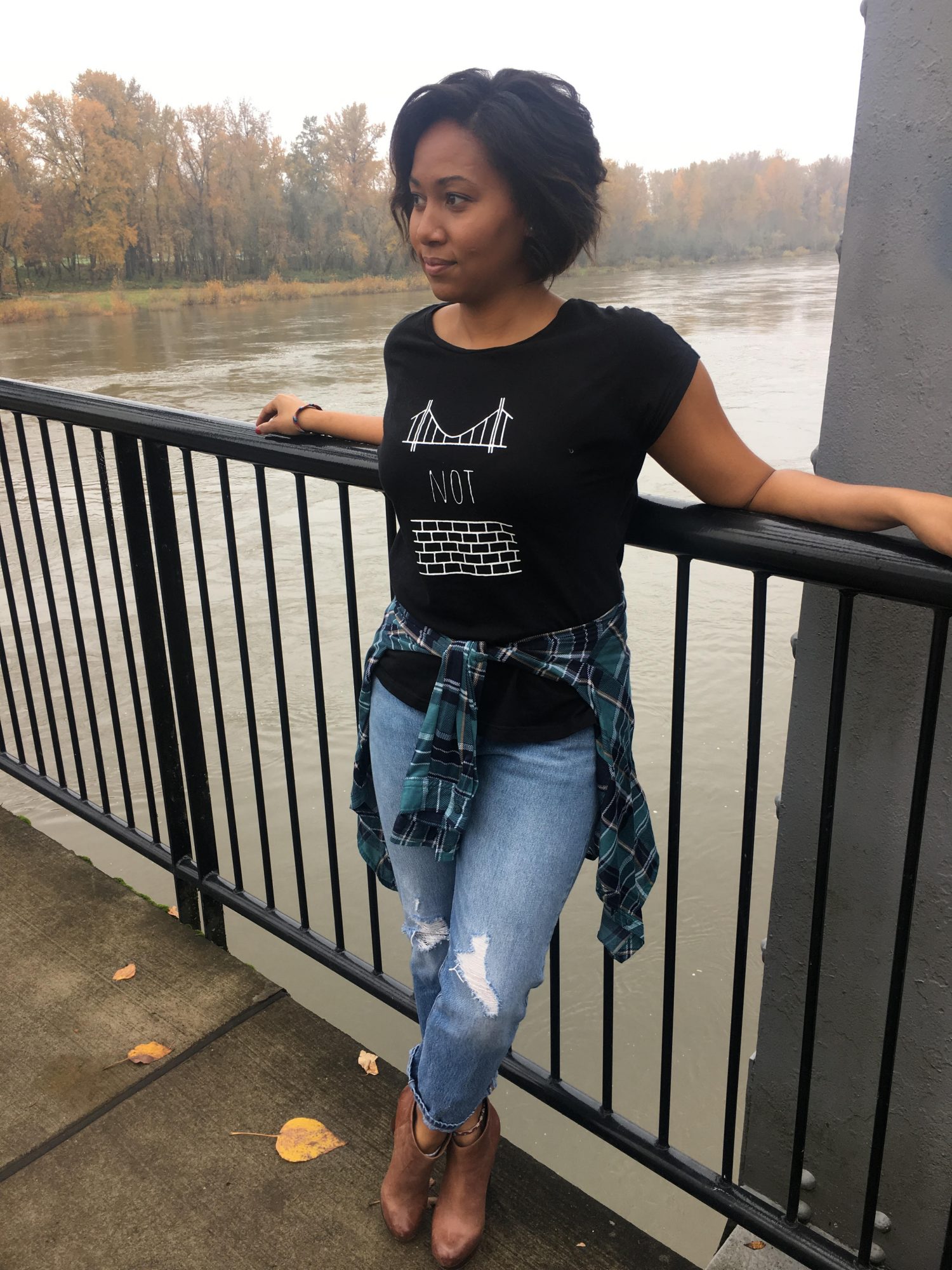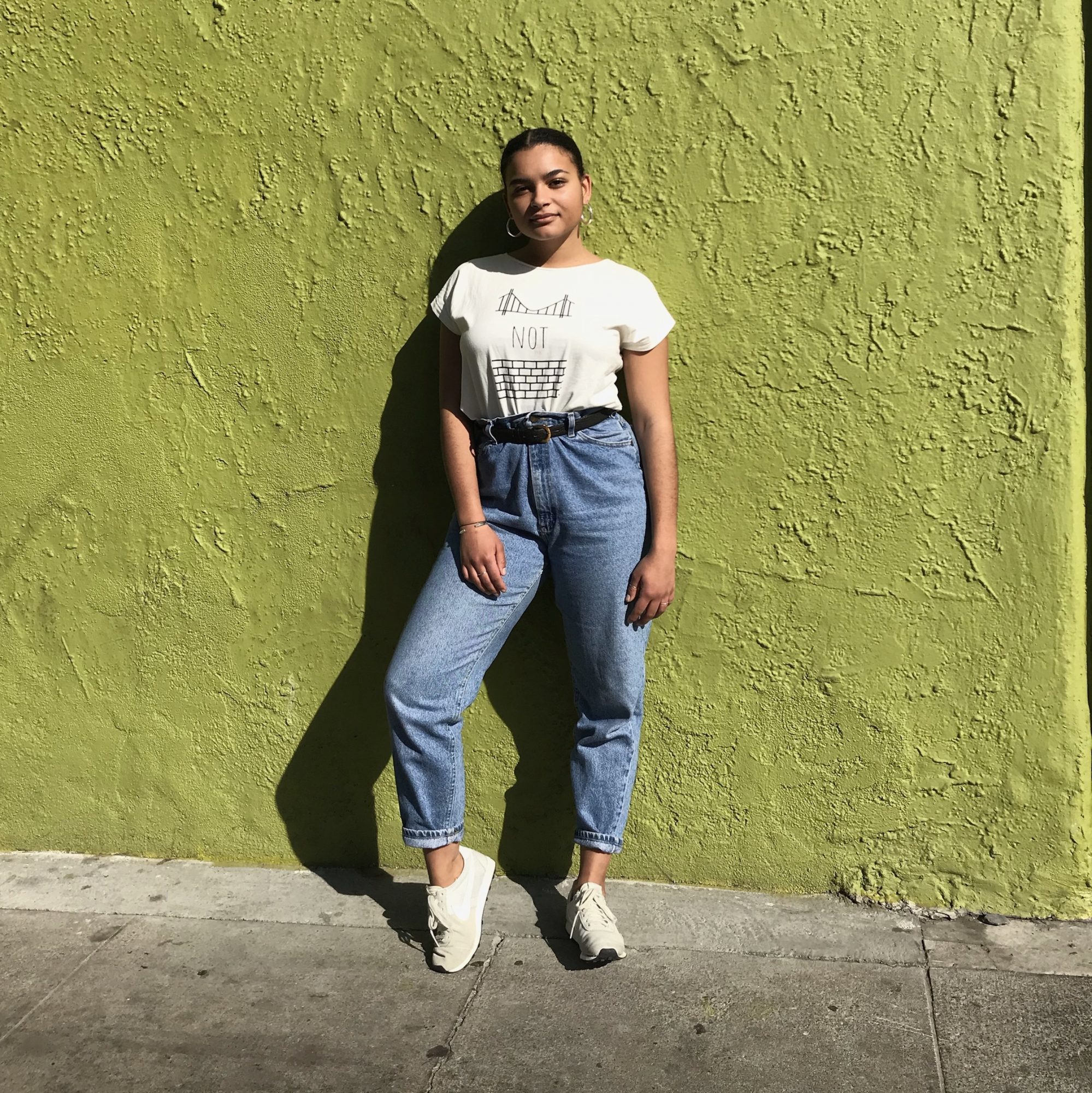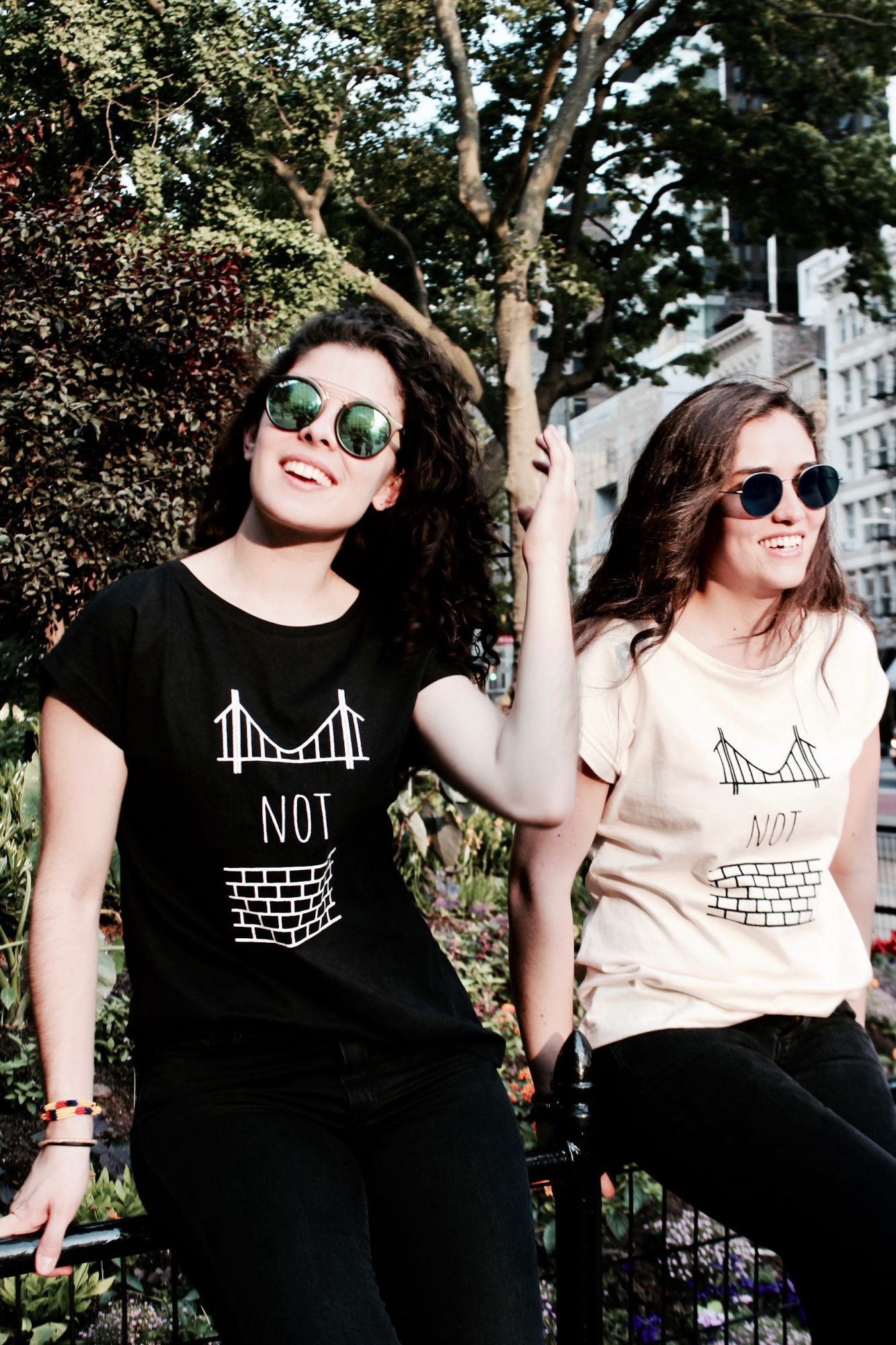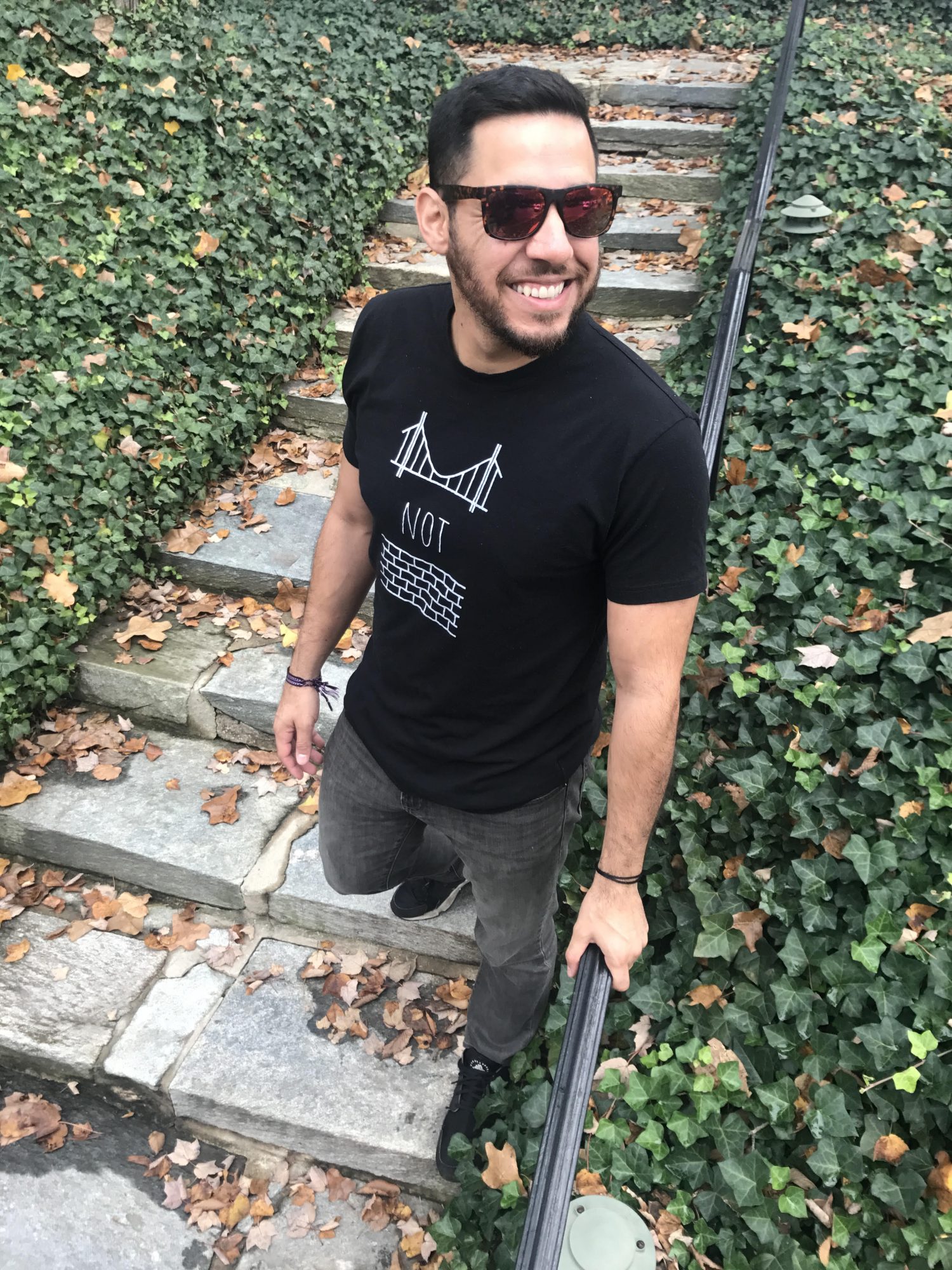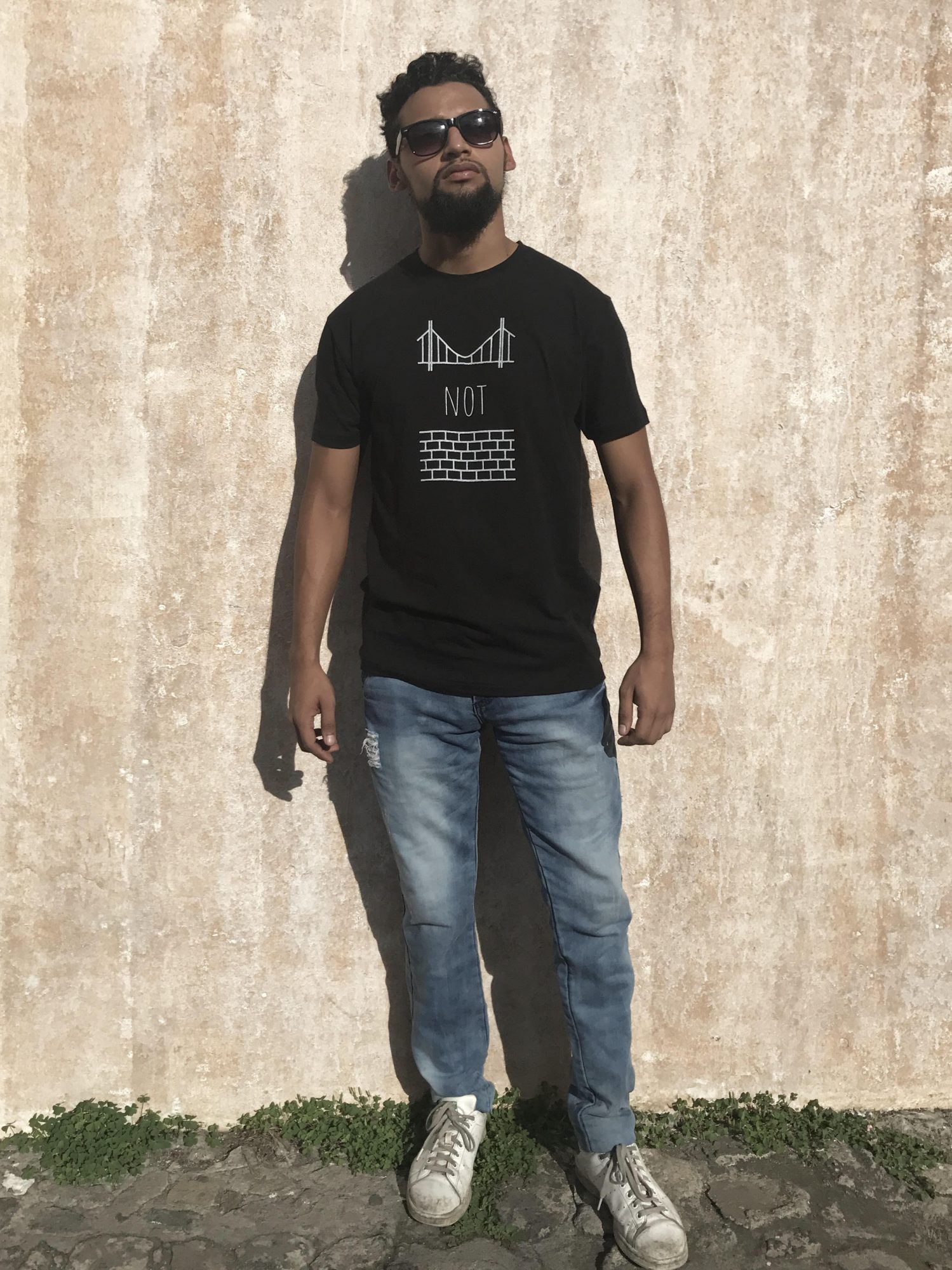 Getting in touch: BostonVoyager is built on recommendations from the community; it's how we uncover hidden gems, so if you know someone who deserves recognition please let us know here.