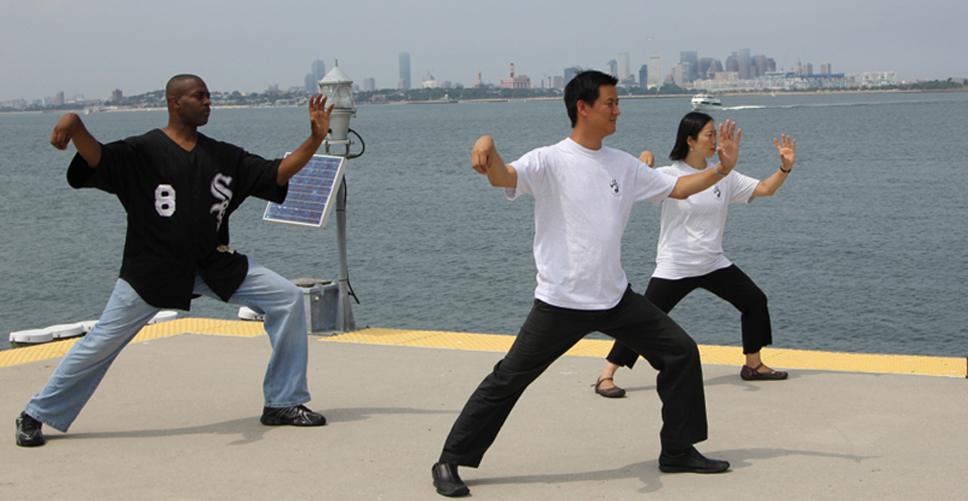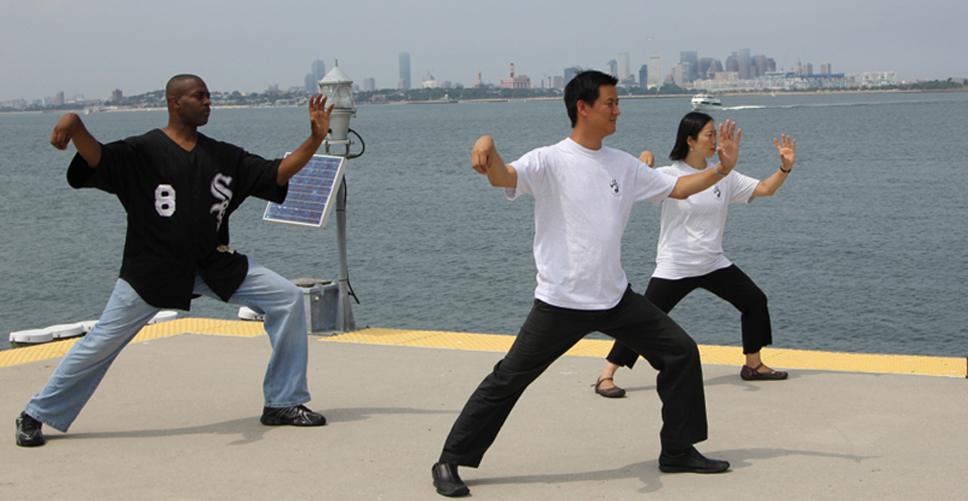 Today we'd like to introduce you to Huan Zhang.
Huan – kick things off for us, let's start from the beginning of the story.
We started as a small Tai Chi class in the Dance Company (now called studio 550) at Central Square. We then pushed/moved to many different locations because of we didn't have our space until we locked our own Studio space at YWCA at Temple street. We become more popular and were invited to teach classes around Cambridge Boston area. We currently have classes in our main studio at YWCA Cambridge, UMass Boston, MIT, GBCCA, Cambridge Chinese Language School, etc. We also have additional outdoor class at Sympathy Park, and Boston Islands (hosted by Boston Island Alliances) during summer time. Since then, our articles have been featured in few Tai Chi International Magazines. I have been interviewed by Boston's Channel 5(WCVB), and AM1470. I was also mentioned by many other media such as Qi Journal, Sing Tao Daily, and Boston metro, etc… My first book "Beyond the Tai Chi footprint" was published in 2006. In addition, I have contributed a chapter on Tai Chi and exercise for a University text book "OM for Independent Living – Strategies for Teaching Orientation and Mobility to Older Adults" co-authored with Nora Griffin-Shirley, Ph.D., and Laura Bozeman, Ph.D. (Published in 2016). I also played a Tai Chi teacher on film "Simulacrum" which showed at Tsai Performance Center at Boston University in May, 2012. In addition, I have been involved on a Tai Chi/Exercise Research Study called HELP – Helping Elders Living with Pain study. The HELP study has begun in June 2014, with a grant from the National Institute on Aging, National Institutes of Health.
Has it been a smooth road?
Challenges at beginning is that we don't have control of our class room /time. For example: we been pushed out of the dance company and moved to Porter square at Casania Studio, then the owner of the studio decided to move out of state and sell the studio. We later moved to Debra Mason Studio near Arlington/Cambridge Border, where Debra and I have to move out because the landlord was making her studio to Condos. Every time we move to a new place, we lose students and every time we change our practice day/time, we lose students. Because not every student have easy access to your studio, and able to make the time/day you want them to come.
After we secured our studio at YWCA. We beginning to get more students. The next issue is that we learned that among many students left our class, I find out that I have to keep in touch with some of them. Because some of them are not good at communication, they don't tell rest of the class why they left until you ask. Because these people left for reason, such as changed work schedule or/and having new baby at home, moved to another city, or out of job. If you don't keep contact with them. They feel hesitated to come back if they been out of practice for a while.
Another past challenge is to keep a low price for the general public at beginning, so everyone has a chance to try our classes, rich or poor. Since we have to pay insurance and other expenses beside the rent in order to secure our place at the YWCA, many times, I paid expenses out of my own packet to make sure our students are happy with our price.
We'd love to hear more about your business.
Our business is physical education. Mainly focus on helping elderly to maintain balance and reduce joint pain. For others to release stress and relax their body during their study of Chinese Martial arts form Tai Chi Chuan. We also teach younger students whom interested in martial art on how to use Tai Chi on self defense. In addition, we also teach Kung Fu forms and self-defense classes for woman.
Is our city a good place to do what you do?
I feel Boston might be a better city for us than Cambridge because of more opportunities. Many of our classes are happening in Boston such as Boston Island classes. I feel the City of Cambridge could help more on the small businesses like ours because there is enough bars and burger joints, we need more places like ours to balance our life and make the local community adopt a healthier life style.
Contact Info: