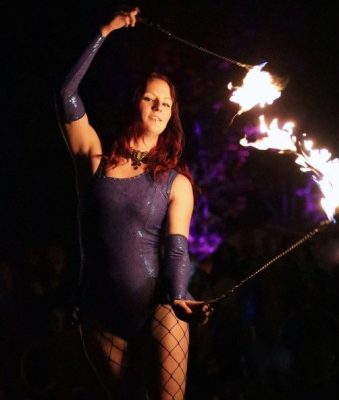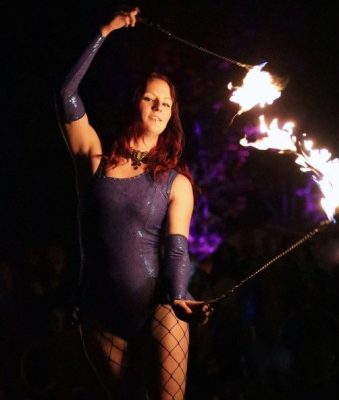 Today we'd like to introduce you to Sasha FireGypsy.
Sasha, can you briefly walk us through your story – how you started and how you got to where you are today.
My love of fire started when I was in high school. I attended Assabet Valley Regional Vocational High School where in freshman year I was given the opportunity to explore a handful of different trades and then choose the one that I would like to major in. I found a lot that I enjoyed and very few that I didn't. It was a difficult choice to make but one stood out to me the most because not only was it hands-on and hard work, but also artistic and delicate at the same time.
This was Metal Fabrication. For four years I learned to weld structurally and decoratively. I learned sheet metal, ornamental ironwork, and my favorite, blacksmithing. Once I experienced taking a boring piece of metal and heating it up in a forge until it was white hot and then beating it with a hammer over an anvil until it took the shape that I envisioned in my head, I was in love. I could do incredible things with metal, fire, heat, and electricity. I was the first female in the history of the school to become certified in welding and I was an advocate for students becoming involved in trades dominated by the opposite gender.
My job throughout high school was working the parts counter at AutoZone. I loved cars and my boyfriend at the time was a mechanic and muscle car addict, so I learned everything I knew from him. It was a great job for me while in school and I was good at it. After graduation, I moved with him to Florida and transferred to an Autozone down there to hold me over while I searched for a welding job.
One night, a guy my age(I was 18 at the time) named Dave, who worked at another AutoZone, came in and was talking to me and asked me if I had ever seen the fire dancers down at Clearwater Beach on Saturday nights. I asked him, "What's a fire dancer?" He looked at me with a serious face and said, "no, I can't even explain it to you, you just have to see it for yourself." So the next Saturday, we went together. We all got there early while the sun was still up and hung out at the beach at Pier 60. We watched as people arrived one by one with their equipment and started to gather.
And at some point not too long after, the drums started and someone lit up their prop and danced. I was mesmerized. Literally entranced. I couldn't believe that this was a thing. My mind was racing and all I could think about was the intense draw that this art had on me. I felt it, it was calling me. This was what I was meant to do. Eventually, I worked up the courage to start asking people questions. "What is this? How can I learn more? Does it have a name?" I gathered as much information as I could and stored it in my mind so that once I got home it could explode into the really very terribly slow DSL internet of 2006 so that I could learn more.
The most common prop that I saw was called Poi and that was the first one I researched and started with. I didn't sleep. I researched everything. That very night, I ordered Kevlar and materials to make my own pair of fire poi. The next day, I went out and bought the hardware to complete them and since I didn't have kevlar, I attached tennis balls to the ends for practice. Now, this was 2006, there was no fire spinning community, there were no classes, it was all underground and rare. Everything had to be made yourself or bought from the few vendors online. And there were only a handful of videos for learning. I watched them all. Over and over. That entire week, every waking moment that I wasn't working, I was spinning poi in my boyfriend's mom's living room in front of a mirror with a deathly slow internet connection on a laptop playing basic tutorial videos. I couldn't stop.
The following Saturday, I went back to Clearwater beach with my practice poi and newfound addiction. I had learned forward and reverse weaves, windmill, reels, butterfly, and other various moves and transitions that probably sound like silly jibberish to you but meant the world to me at the time. I was off to the side set back from everyone else practicing with glowsticks attached to my tennis balls so that I could see what I was doing and just practiced and learned while watching everyone play.
A while later, a man named Tony came up to me and complimented my progress and asked me why I wasn't using fire. I explained that I didn't get my Kevlar in the mail yet and that I only had these for practicing. He then handed me fueled monkey fist poi and said, "here ya go!" I was nervous, I was excited, he just handed me my future and he didn't even know it, I didn't even know it.
Once I lit those poi and started dancing, the whole world melted away. All I heard was the whoosh whoosh whoosh of the fire as it moved around my body. All I felt was the heat as it passed different parts of my body in beautiful circles. It was like nothing I had ever experienced or will ever experience again. It was the spark that ignited my soul.
From that moment, it was my life. I went back there every Saturday to play and practice. I started with poi, but then moved onto hula hoop. There was only one or two fire hoop manufacturers out there and I found a way to make my own and shared it with others. I then got a pair of fire fans. Then I made a fire staff, and so on. I kept building my arsenal of talents. I did a few gigs here and there and worked on putting together my show.
Two years after we had moved to Florida, my boyfriend and I separated and I moved back to Massachusetts. I kept building my skills, creating my show, and acquiring and creating costumes. I built my website and started slowly marketing myself. I performed from time to time, including Providence's WaterFire. I didn't have a ton of gigs as I had just started building myself up in that area.
I moved to Long Island in NY in 2009 and shortly after is when my fire performance career started to really take off. I met my now fiance Sean shortly after moving to NY and he helped me build my business, also working as my fire safety technician and stagehand. I started performing more backyard parties and worked my way into NYC bars and nightclubs, including the famous Webster Hall. I rocked NYC while also welding full time from around 2011 until 2014. I would work all day, be covered in dirt and grease by the end of the day and would go home, wash it all off and spend nearly two hours transforming into a showgirl so that I could perform with fire at usually an insane hour of the morning to loud music and packed venues and then go home for a few hours of sleep before getting up and going to my fabrication job. In 2014, I quit welding to perform full time.
In January of 2015, I found out I was pregnant and we moved to Massachusetts together when our lease was up in May. I performed while still pregnant until I started showing, only removing fire eating and fire breathing from my show as the fuel is toxic and absorbed by the mucus membranes into the bloodstream and I didn't want to risk harm to my baby. I even performed 10 days before I went into labor for an annual event I did for the Newport Storm Brewery.
While I was pregnant, I worked on migrating my business from the sexy NYC showgirl side, to the modest Massachusetts circus side. I revamped everything and spent a long time changing everything to reflect my new location. After I gave birth, I jumped right back into performing full time and as of now, I perform full time and I am booked every weekend and then some for all kinds of events.
Whenever people hear of fire performers, they think fire eating, fire breathing, and maybe fire poi. There are so many different props out there for fire. Here are the ones that I perform. Fire eating, fire breathing, fire hip belt with palm torches, fire fans, fire sword, fire staff, fire double staves, fire flow wand, fire hula hoop, fire whip, fire poi, and fire ropes. I also have wearable fire props such as the fire headdress and fire collar. I have self-created firewalls which are decorative stage effects. And I have a charcoal scepter which emits beautiful bursts and trails of fiery floating embers.
Along with fire performance, throughout the years I trained in other circus arts. I learned sideshow acts such as blockhead, walking on broken glass, eating a lightbulb, climbing a ladder made of sharp machetes while barefoot, and laying on a bed of nails. I often piggyback around 200 lb guys while walking on broken glass, have people stand on my while laying on the bed of nails, and paint portraits of people with a paintbrush shoved 6 inches into my nose. I also perform stilt walking and make costumes for stilts, perform LED hula hoop, poi, and Isis wings, perform aerial Lyra and hammock, and I am even a Mermaid donning a 50lb realistic silicone Mermaid tail while gracefully swimming underwater. I can break a target out of your mouth with a bullwhip as well. I also offer circus playshops where we lay out a variety of different circus and flow props such as juggling scarves, juggling balls, spinning plates, balance board, diabolo, devil sticks, hula hoops, poi, silk fans, and so on and let kids, teens, and adults play while also offering demonstrations and instruction.
Now, my story isn't typical. It comes from a time where fire performance was rare and you had to learn from seasoned performers. It is much more prevalent now and you can take classes, go to training retreats, and so on. There are now thousands of tutorials compared to the dozens I had available to me then. Not many people go from practice to fire in a week, at all, in fact, it is very rare. Everyone learns at a different level and with my own experience and advice, one week is not enough time to become proficient enough in anything to try it with fire. So my advice to anyone thinking of "trying it at home", please don't. There are so many flow arts communities where you can learn from professionals and learn the important safety protocols that are necessary to do anything regarding fire. Not to mention liability insurance and permitting.
Great, so let's dig a little deeper into the story – has it been an easy path overall and if not, what were the challenges you've had to overcome?
It has definitely not been a smooth road. Building a business is hard. Especially one based around the one unpredictable, unforgiving, and untouchable element that is fire. I started with nothing but equipment and myself while having no prior experience running a business at all. It takes a lot. It takes a lot more than most people think.
It hurts when people ask me what my real job is. Most people think fire and circus arts is a side job and that I work somewhere else full time. What people don't understand is that performing is the fun part. But it is the smaller piece of a bigger picture. I put in countless hours of work throughout the week and I only get paid when I get the job. I had to learn other skills just to do this. Some of my official unofficial job titles are receptionist, web designer, graphic designer, photo editor, video editor, audio editor, booking agent, costume designer, accountant, engineer, choreographer, manager, along with marketing, permitting, drafting contracts and invoices, and so on. It is a lot to learn on my own, but I did it.
I haven't had any huge bumps along the way. Mostly drama or issues with certain clients. But everything I have encountered was a learning experience and helped shape who I am today.
Fire Gypsy Productions – what should we know? What do you guys do best? What sets you apart from the competition?
We are an entertainment company based on fire and circus arts.
What I am most proud of as a company is how far I have come and the opportunities I have had along the way. Most recently, I am featured as a fire breather in the movie The Greatest Showman starring Hugh Jackman. It was such an incredible opportunity and I can't wait to see my work on the big screen!
For my fire shows, I perform choreographed non-stop solo shows ranging from 15-60 minutes. These shows are performed in costume to music and I perform each prop sequentially building in speed, difficulty, and excitement from start to finish. I engage the audience, use theatrics, acrobatics, and high energy. I have a variety of costumes to choose from to fit any event ranging in different themes, color schemes, and modesty levels. The shows are great for all ages and fun for everyone.
I perform fire eating, fire breathing, fire hip belt with palm torches, fire fans, fire sword, fire staff, fire double staves, fire flow wand, fire hula hoop, fire whip, fire poi, and fire ropes. I also have wearable fire props such as the fire headdress and fire collar. I have self-created firewalls which are decorative stage effects. And I have a charcoal scepter which emits beautiful bursts and trails of fiery floating embers.
What sets me apart from others and what I am most proud of is my ability to not only manipulate the fire, but dance with it while also in connection with the music and the audience. Since the day I discovered fire, I noticed a lot of people tended to be very stationary with the fire. I wanted to bring it to life with movement and dance. From day one, I made that my goal. I feel that my performance style and showmanship set me apart from others.
Every fire prop is different, has a different tempo, rhythm, feel, dance. When choosing music to perform, it is super important to consider the prop so that they match. I have my own music that I perform, but I can also take a customer's suggestions and match songs to certain props and choreograph a show just for them. The music and costuming changes with the theme of the event as well so it is always a perfect fit. There really are endless possibilities when it comes to performing with fire.
For my stilt walking, I create unique characters and costumes. My most popular costume is the Ice Queen featuring a hoop skirt that creates the effect that I am gliding rather than walking. I also have a Halloween costume as a witch popping out of a giant inflatable pumpkin! With my costume designing skills, I can be anything you can imagine. Not only that, but I enjoy using fun props with stilt walking such as bubble guns, parasol, silk fans, Isis wings, poi, and hula hoops. And along with stilt walking, I really enjoy still dancing as I join the crowd on the dance floor. I pride myself on my ability to connect with guests, dance, play with kids, and perform props as well as my custom costumes.
Fire performance is obviously inherently dangerous. It is real fire, and the possibility of injury is very real. Fire performance is meant to look dangerous, not be dangerous. We take extreme safety precautions specifically for what we do to eliminate as much risk as possible and have protocols in place for any risk that remains. We have undergone extremely thorough classes for fire safety for the flow arts from the Flow Art's Institute, we have an E-29 Fire Performer Certificate of Fitness from the FDNY which is recognized in several states, and 11 years of experience performing with fire. Everything is taken into account. Proper fuels, fire extinguishers, first aid kit, Duvetyne fire blankets, specific fuel dump systems, fueling methods, safety checks, code words, barriers, etc. Everything is taken into account. We also work closely with local fire departments and authorities for public shows. We actually have a saying in the fire performance community of "Safety Third". To some people, this might mean that fun or whatever comes before safety. To us, it means WE come third. First priority is the audience, the second is the venue, and third is the performer.
What moment in your career do you look back most fondly on?
Being cast as a fire-breathing in a major motion picture! I am one of the fire-breathers in the movie The Greatest Showman starring Hugh Jackman. I am doing what I love on the big screen!
Contact Info: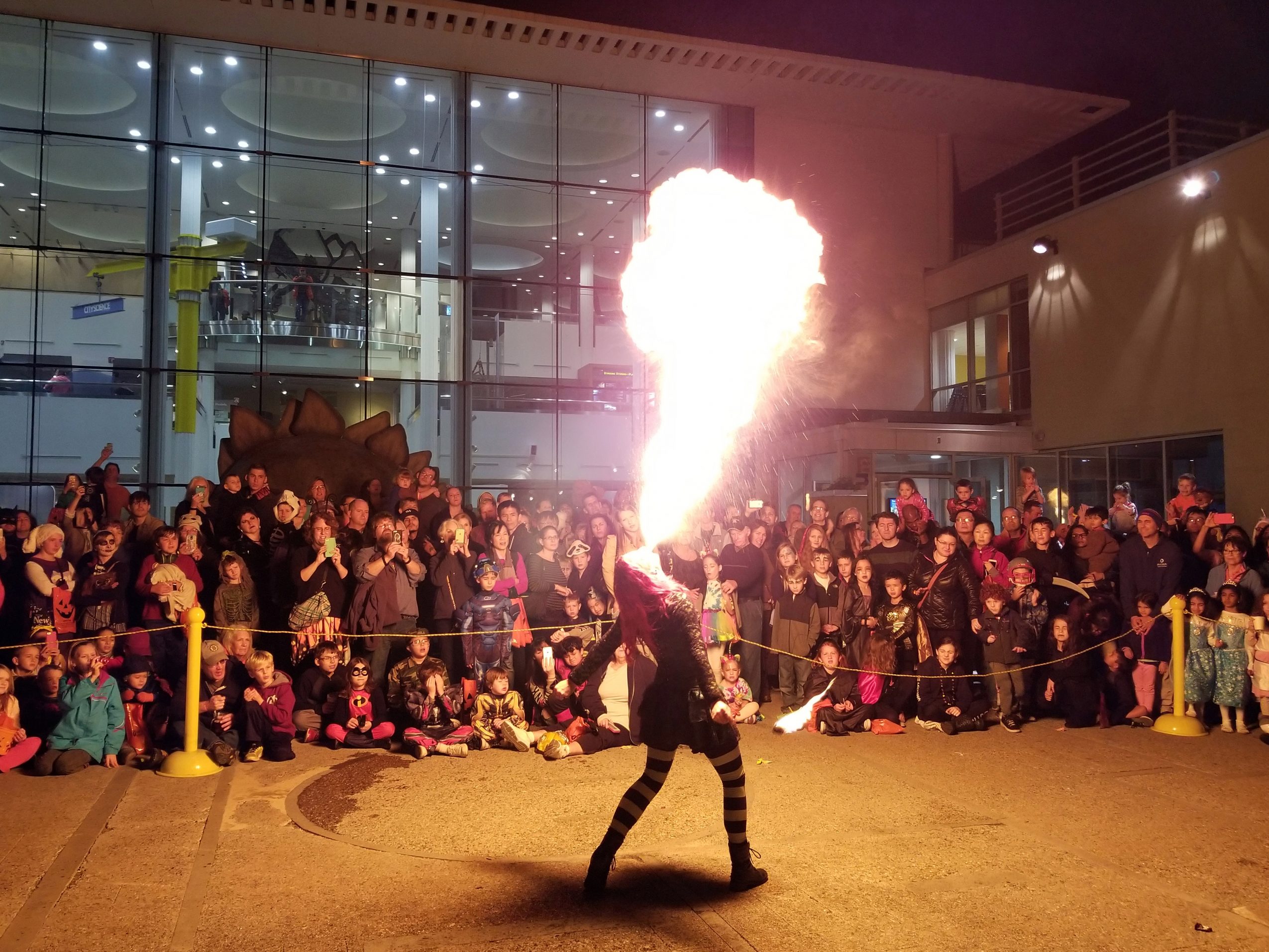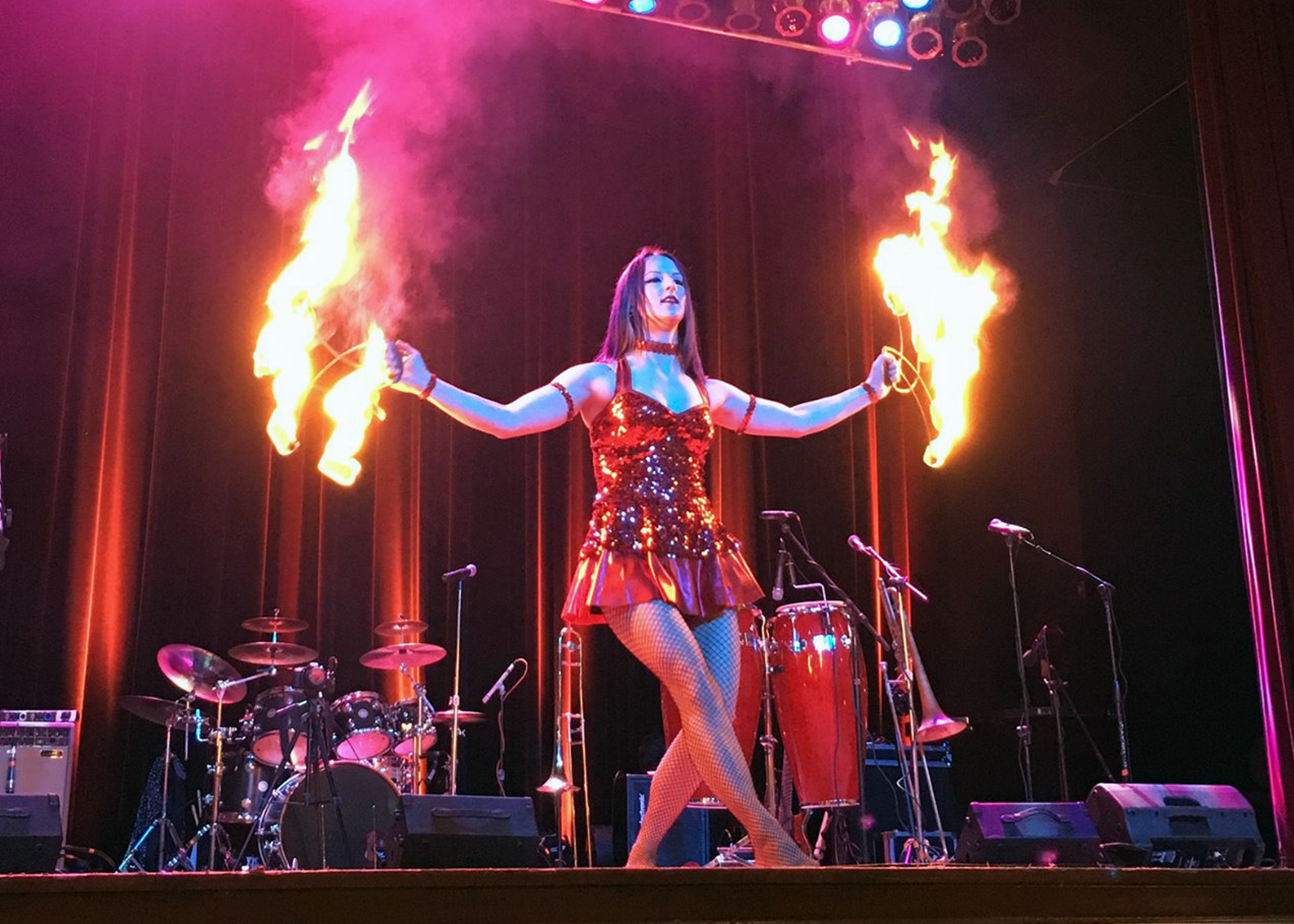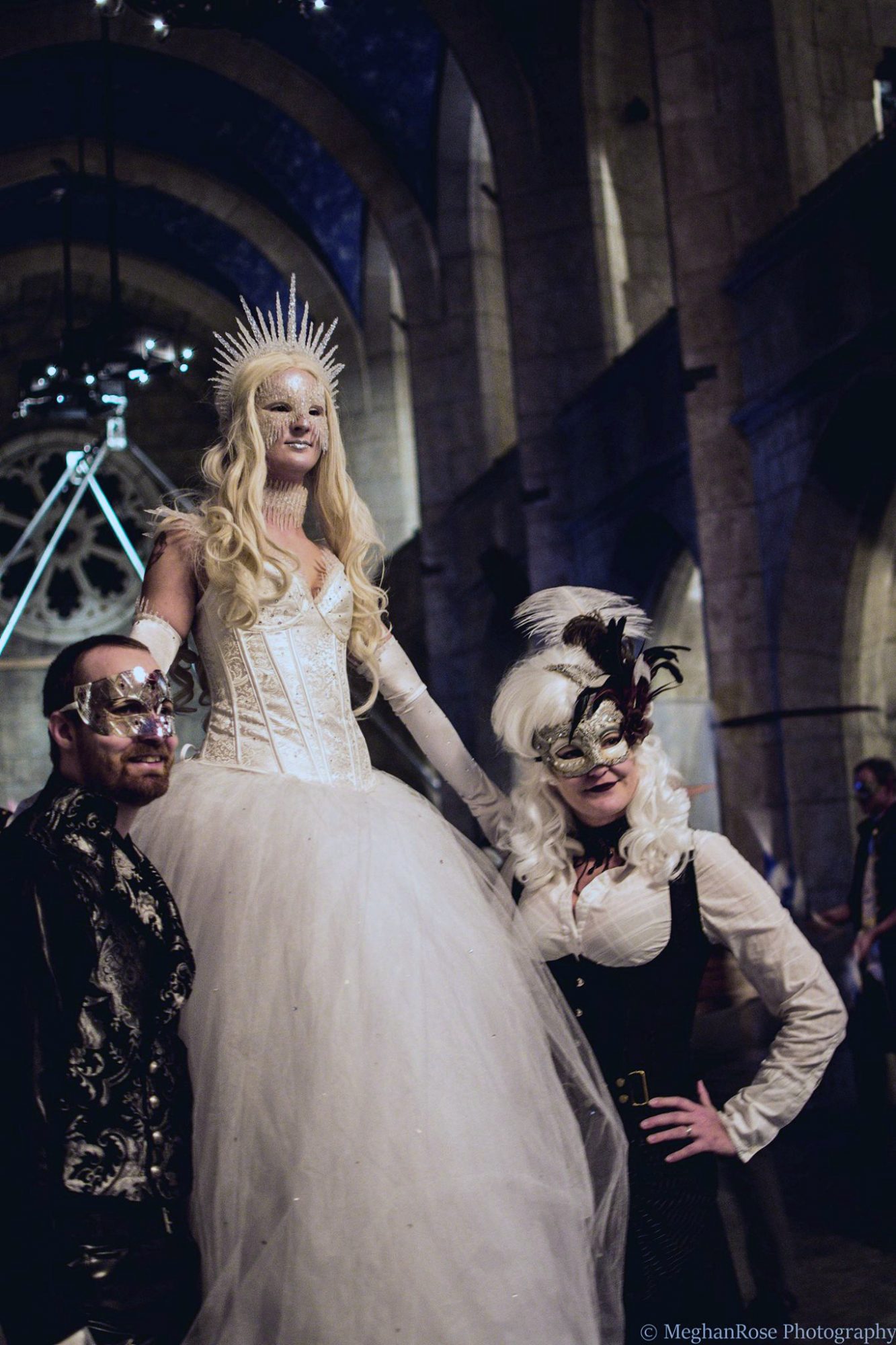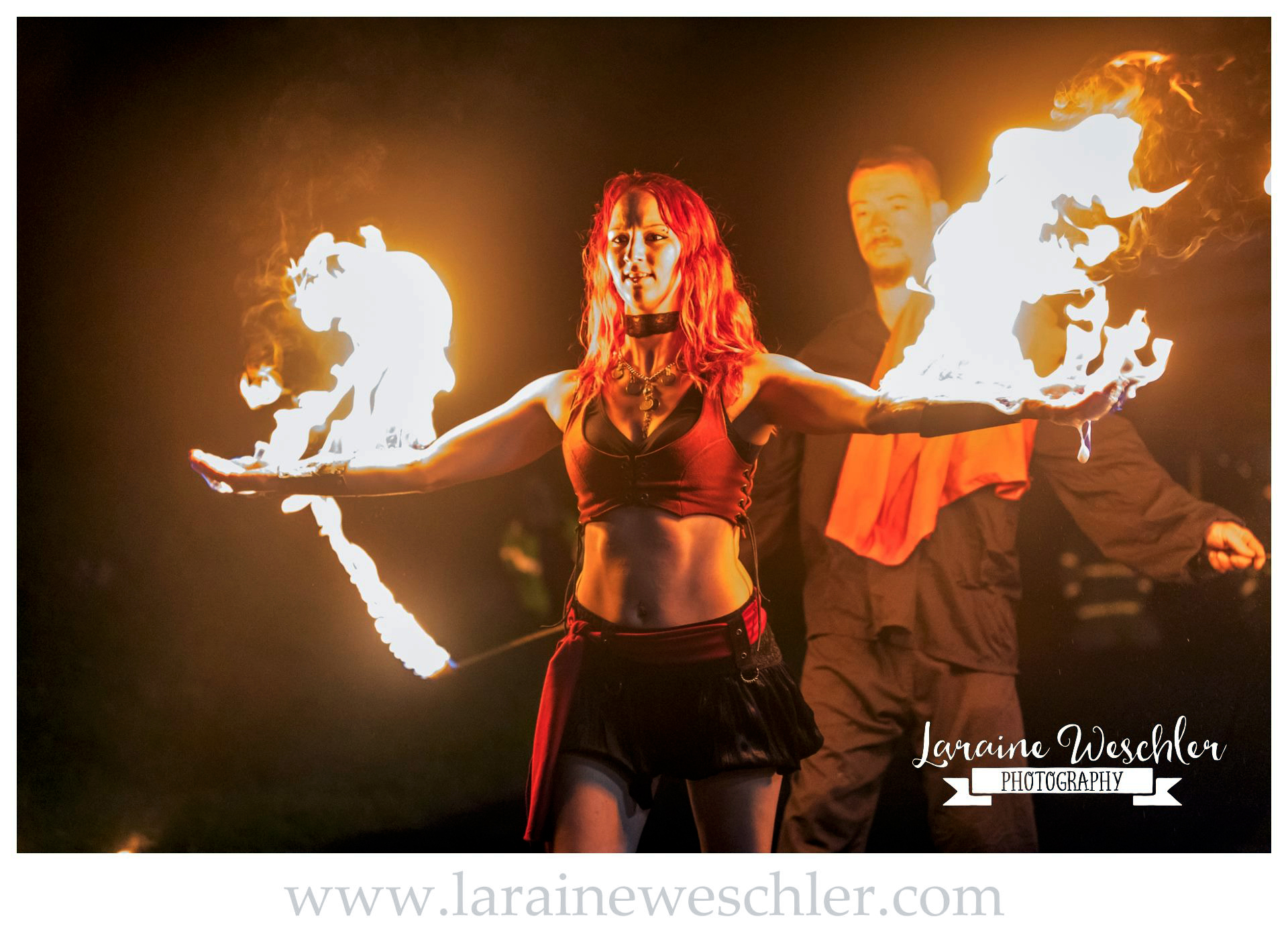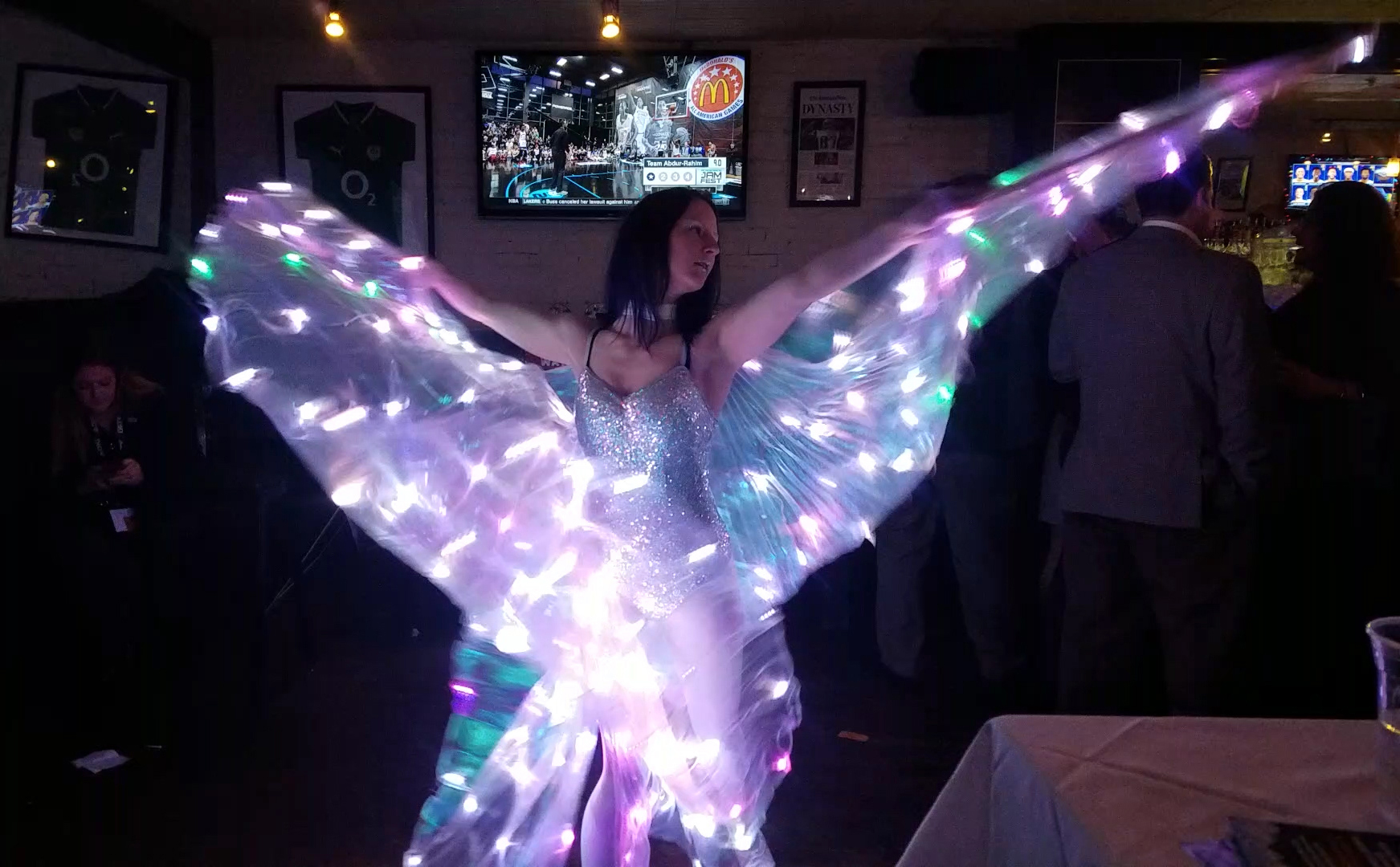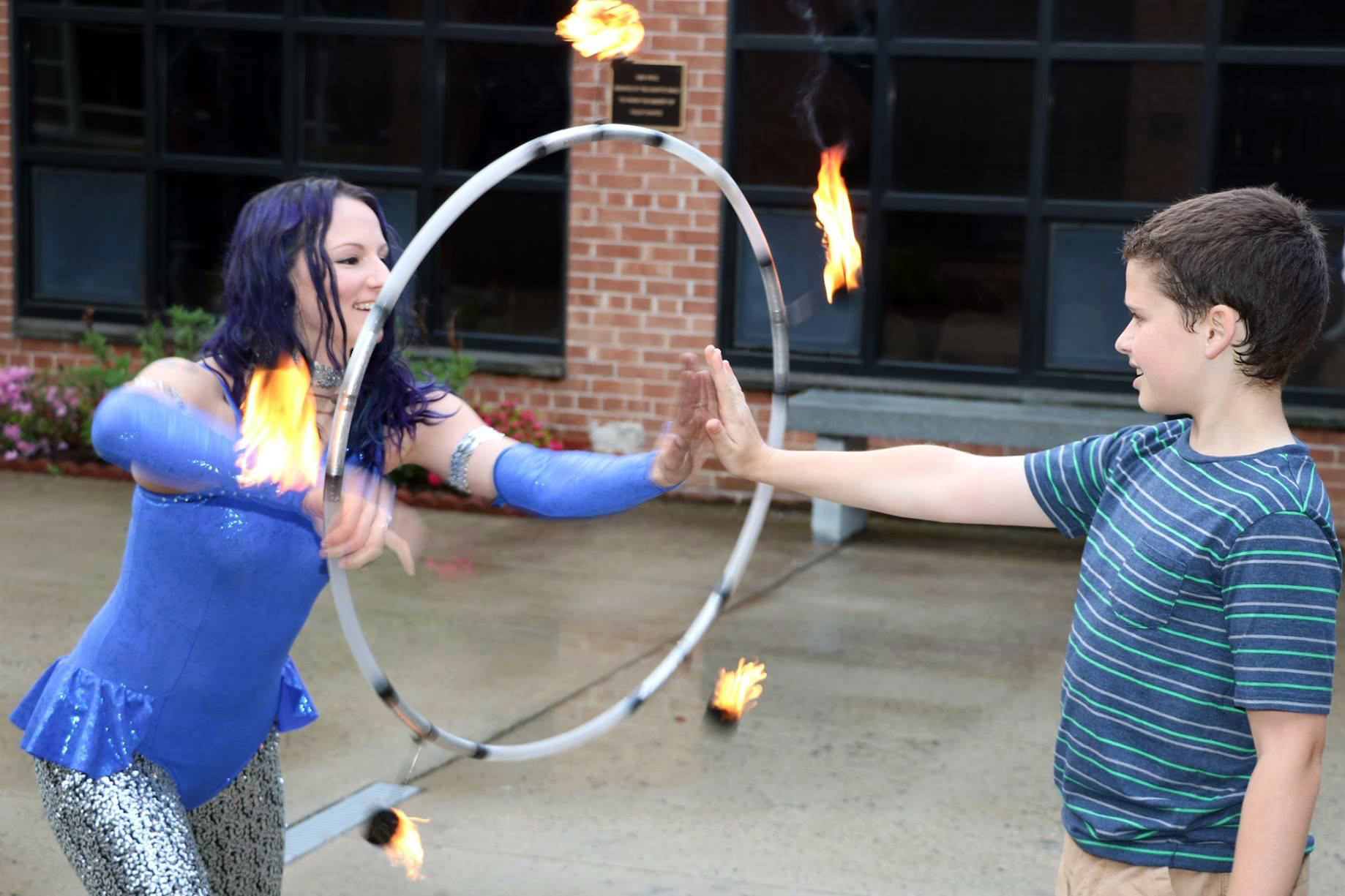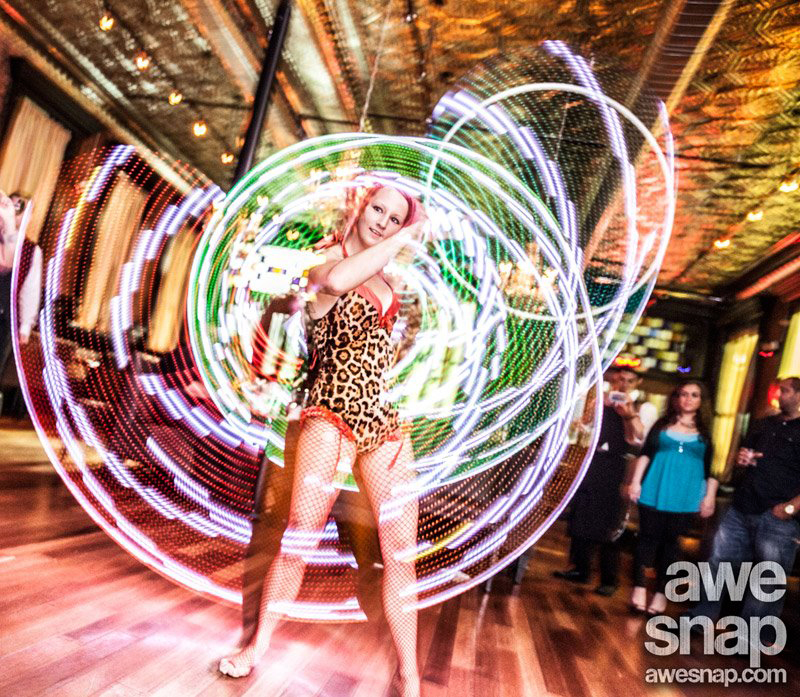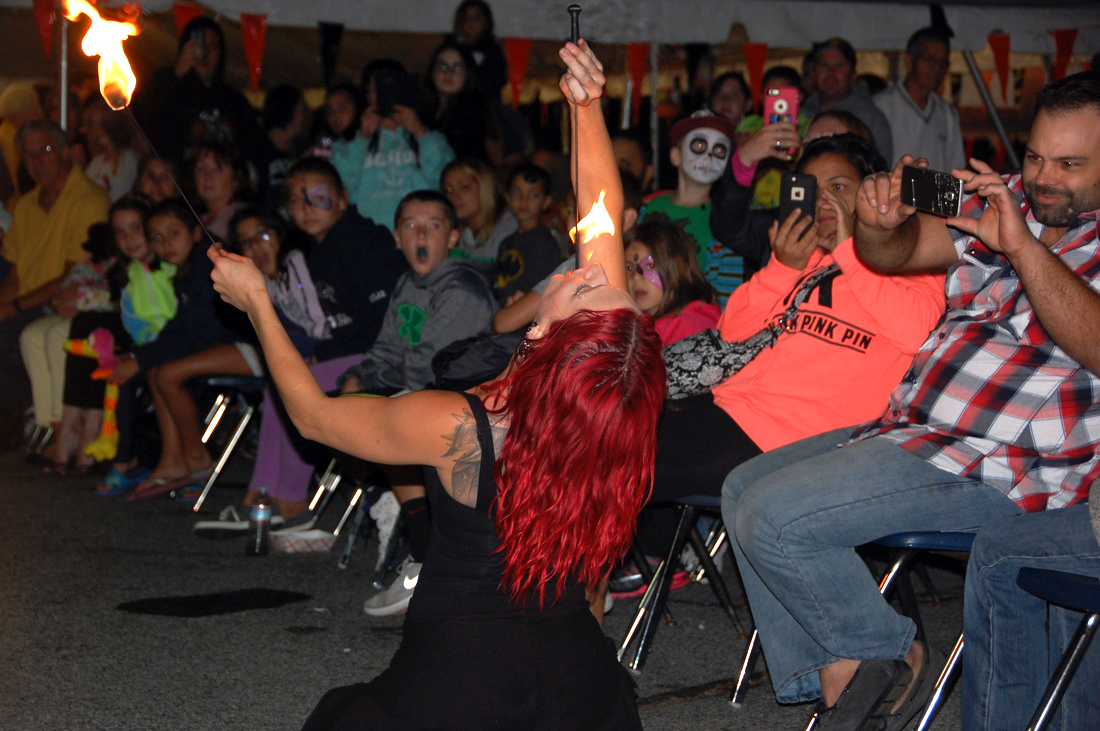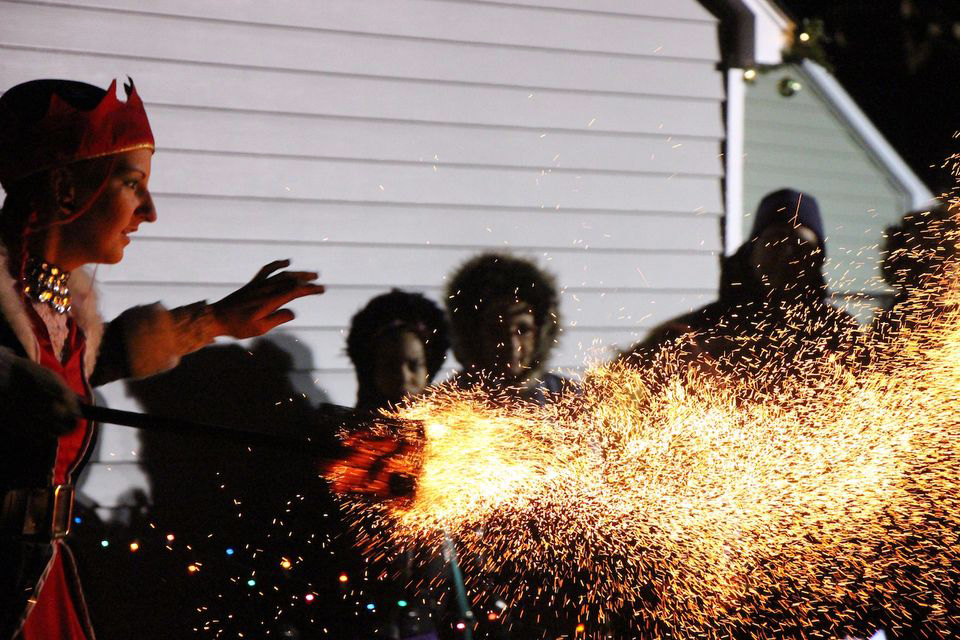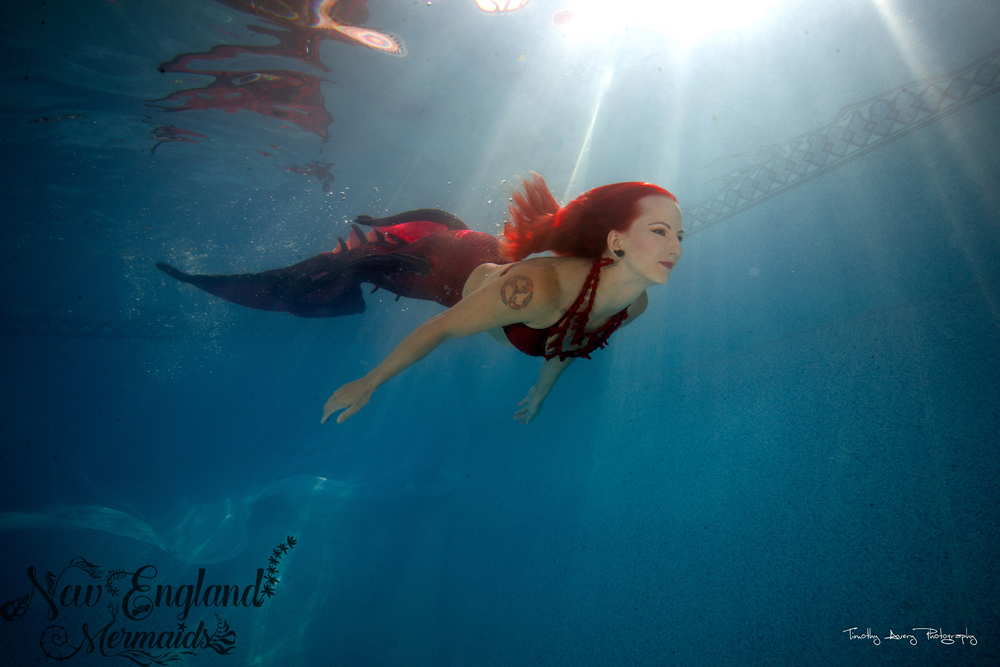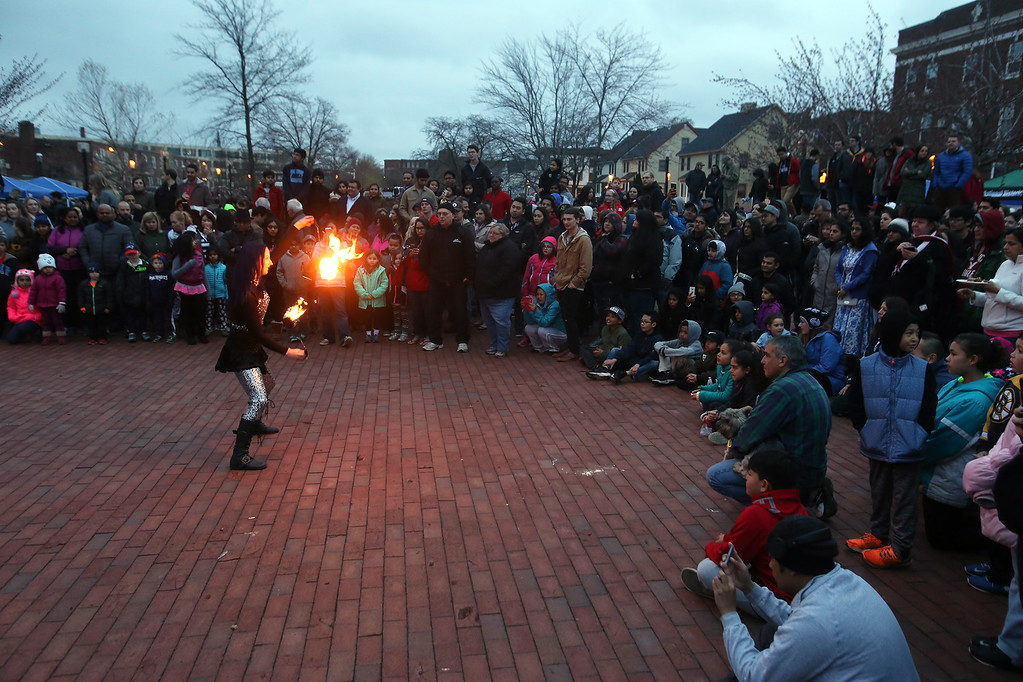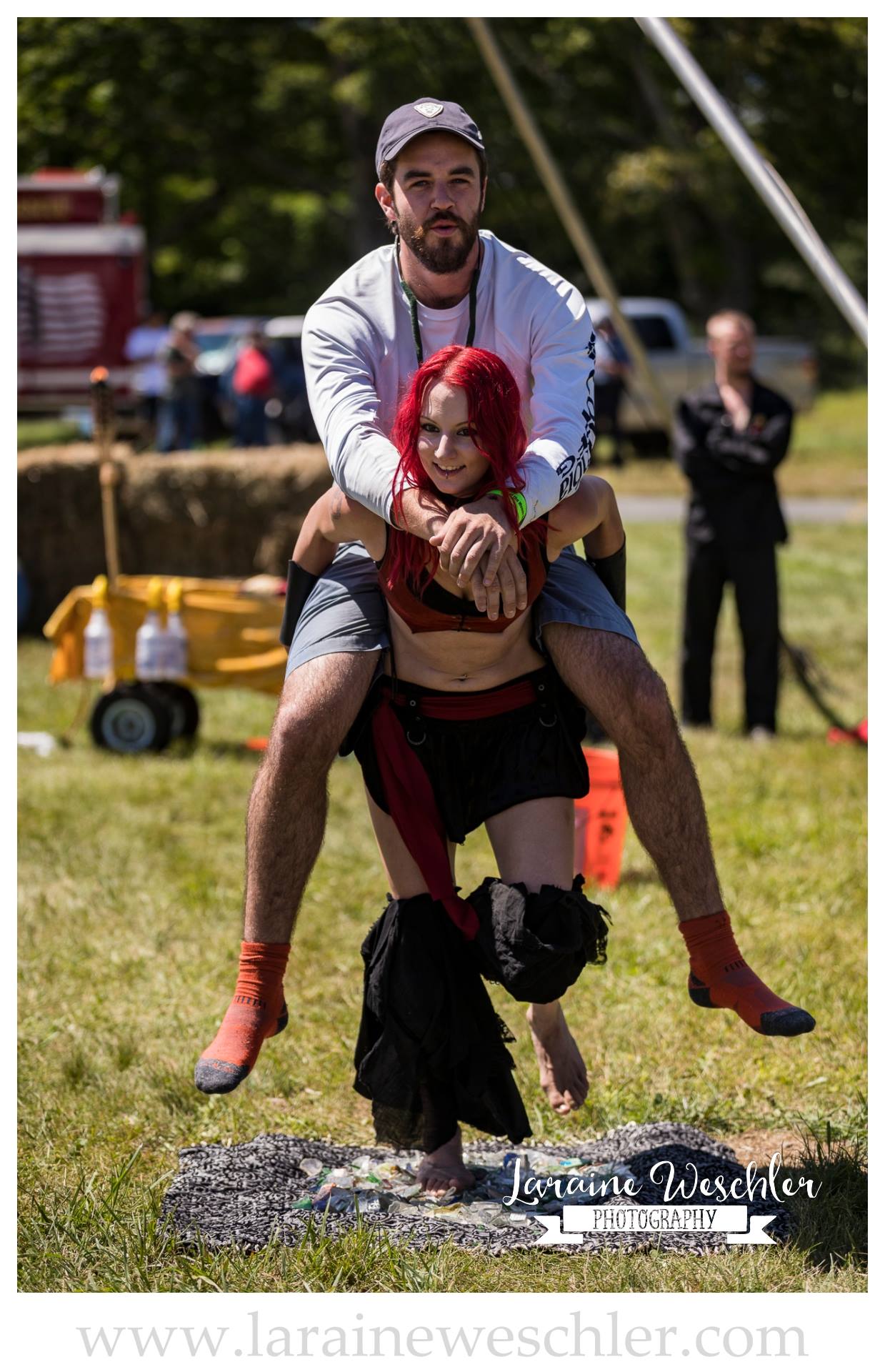 Image Credit:
Meghan Rose Photography Masslive.com
Getting in touch: BostonVoyager is built on recommendations from the community; it's how we uncover hidden gems, so if you know someone who deserves recognition please let us know here.