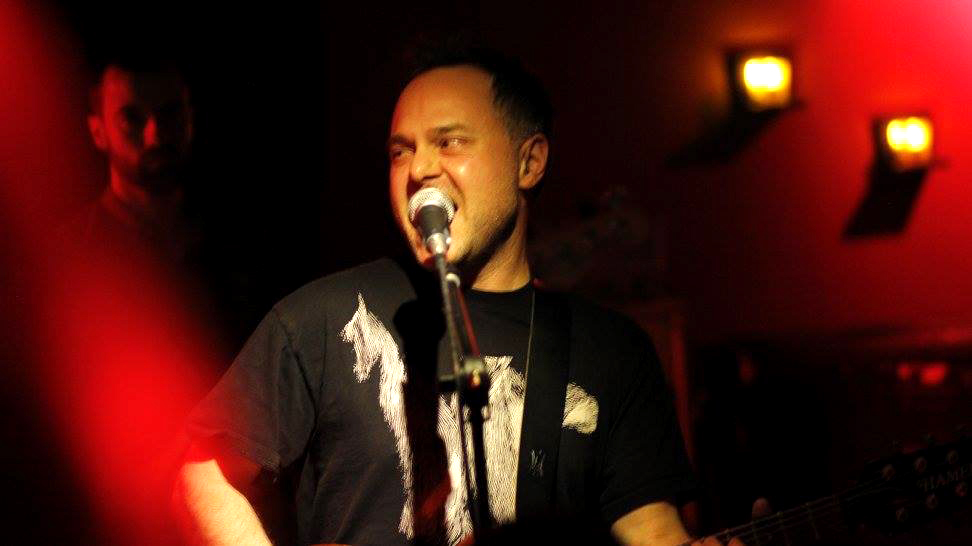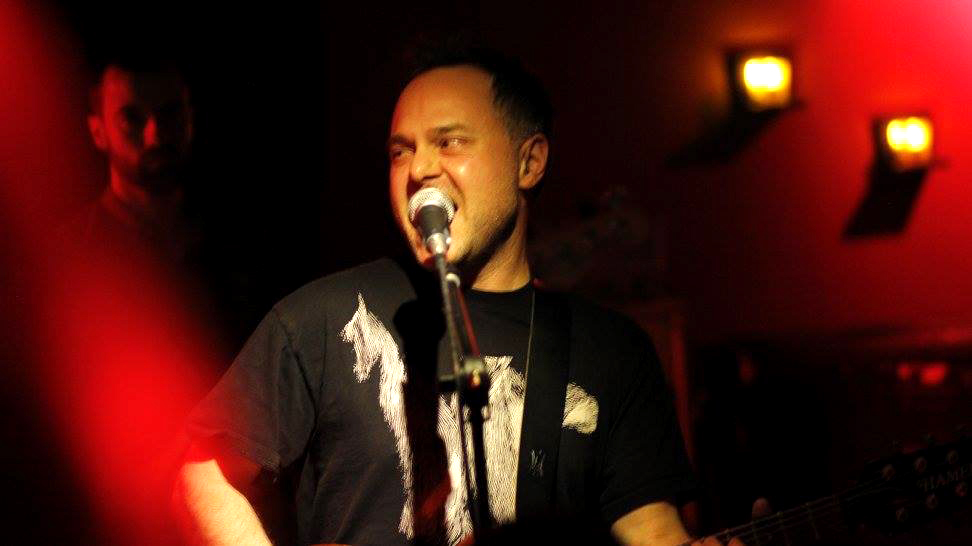 Today we'd like to introduce you to Elliot Page.
Thanks for sharing your story with us Elliot. So, let's start at the beginning and we can move on from there.
While we are now nestled amongst Newbury Street's shops and restaurants, right above the iconic Newbury Comics, I've operated Page Music Lessons in this musical corner of the Back Bay for almost 15 years.
As a kid, I was mesmerized by The Beatles' White Album, and then turned to the classic rock radio station, developing a healthy love for the mighty Zep. After brief turns through drum and saxophone lessons, I settled on guitar, eventually adding vocals. Being in a band seemed like the coolest thing I could do, and after a thrilling rendition (at least for me!) of "Rock You Like a Hurricane" at an 8th grade talent show, I never looked back. Having played in rock and jazz bands throughout high school and as a music major at Colorado College, I continue to record and perform throughout the Northeast (Vic Firecracker, Elliot Page Band, Zyrah's Orange, Ben Thibault Band).
With both parents being college professors, sharing my love of music through teaching was inevitable. Starting in my teens as a private guitar teacher, I developed a large roster of students and founded my own company, starting with a sublet on Boylston St., followed by a space on Mass Ave, and now at 334 Newbury. With the hope of helping students enjoy music as much as I do, I have focused on attracting experienced, pro instructors for all instruments and voice. Now with a staff of about 25 part-time instructors, I still keep a hand in teaching, running our Jam Night program where adult students learn to play blues, rock and jazz standards in a band setting.
Overall, has it been relatively smooth? If not, what were some of the struggles along the way?
It hasn't always been the smoothest of roads, or city streets.
An overall challenge that I believe effects most small businesses is that you have to keep the proverbial wheels turnin'. While that next big idea seems super exciting, you have to keep the day-to-day stuff happening, and it's often time-consuming. It can be frustrating to not get to the next big thing, or to not grow faster, or whatever your next goal is.
Another challenge is dealing with the world of commercial leases and available space in the Back Bay. Our first move was somewhat voluntary, but our second move was required as the building at 93 Mass Ave was to be gutted to the studs (now Room and Board). I spent countless hours researching, viewing, negotiating, and finally outfitting our current space on Newbury. Related to that is dealing with the city's property tax hikes, which after years of gradual/expected increases, suddenly doubled in much of the Back Bay, and helped to put many small businesses and restaurants out of business.
There was the Great Recession. Not that fun, but we persevered!
Lastly, personal issues can be distracting, like say, divorce. For all you young lovebirds out there – get a prenup!
Please tell us about Page Music Lessons.
Page Music Lessons is the premiere private music school in Boston's Back Bay, offering exceptional private lesson instruction supplemented by jam sessions, workshops, and recitals – for all ability levels, including beginners.
We are a little different from your stereotypical lesson studio in that we enroll up to 75% adult students. While we just won a 2016 Best of Boston award from Boston Magazine for "Best Music Lessons, Kids", our Newbury Street location is a haven for adult students coming by after work, looking to immerse themselves in their favorite music. And we strive to foster a comfortable vibe at the school for our many adult students as well as our younger students.
Our instructors really set us apart. We have a long history of attracting some of Boston's best and brightest teachers, many of whom earned their degrees right around the corner at Berklee and NEC. Teachers like Tal Zilber, Meghan Zuver, or Dan Sitar – amazing musicians, but also dedicated teachers.
I'm most proud of the company's role in helping so many different types of students. Not only do we serve people of all ages, but we also have students and teachers from all over the world. Our pricing attracts students from different income brackets, and musical interests run the full gamut from indie rock to Bach. As evidenced at our most recent recital, but really throughout our history, our students are a true cross-section of this great multi-cultural city.
If you had to go back in time and start over, would you have done anything differently?
For starters, I would have moved quicker to seek advice from some industry leaders. I eventually did join a consulting group for lesson studio businesses, and while I had gravitated toward most of the same conclusions on my own, it would have been more productive to put some of those practices in place sooner.
Being open to change is something that's often preached but hard to trust. But in business it can be key, and I've found that change, especially on a bigger level, is usually a good thing. For example, we made a big change to our pricing model over 5 years ago and it's hard to imagine how we used to do it!
Pricing:
Membership 60-min lessons = $274/mo
Membership 40-min lessons = $219/mo
Contact Info: