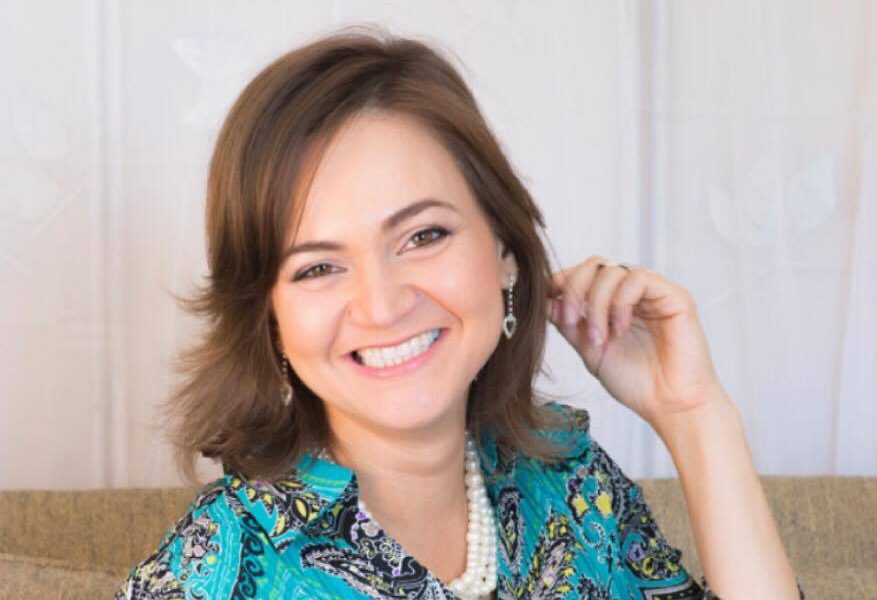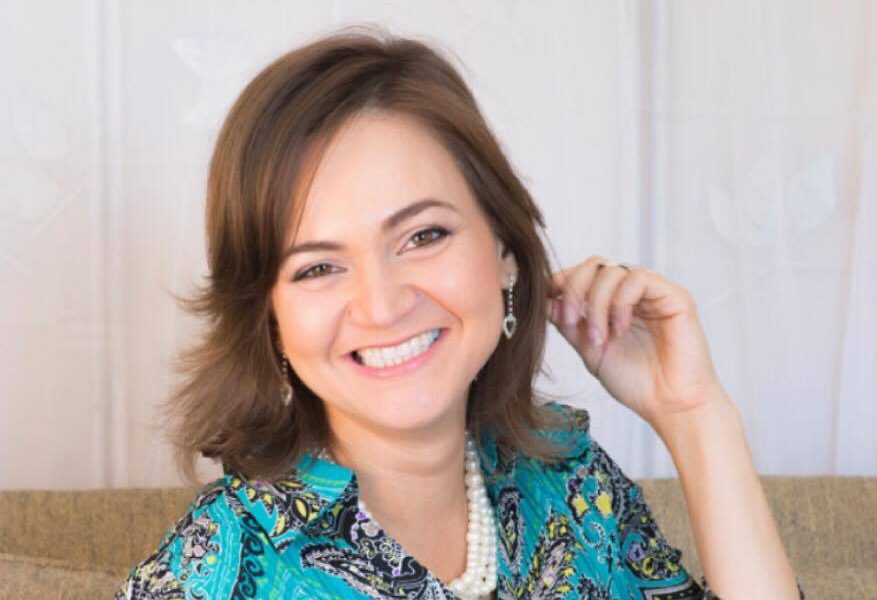 Today we'd like to introduce you to Elizabeth Barbosa.
Thanks for sharing your story with us Elizabeth. So, let's start at the beginning and we can move on from there.
I want to say that there's a me before my business and a me after my business. I used to be as most of us, not that I stand above everyone now, but have the perspective and vision of who I'm now it's something I love to share with people, so they can thrive in their own way.
I used to be a customer service representative at a cable company, I was married to a wonderful person, had a mortgage, a couple credit cards bills, had a dream of being a mother and last but not least, as most of people out there, I was truly unhappy, I couldn't understand why…behind the scene, I had very low self-esteem, I had no voice, courage or motivation to ask for what I wanted, I was fighting weight for years, I could go days without eating much or getting anxious and eating everything I could, I was in anti-depressives and anxiety medication or I would take cold medication just to fall sleep… I had no peace inside, I would get suicidal at times and even got to go to a crises intervention clinic because I was afraid of myself. I was leaving in the past of in the future…the only thing I knew was that in the bottom of my heart I had hope that I was here to make a difference somehow in people's lives. My experience as a Sales manager, retail and customer service for over 10 years, helping people with their issues and a moment of happiness was nothing more than a preparation for what I do now, helping people.
I must say that my story really started when I realized I had a bigger purpose in life, that I needed to follow, I just didn't know how…at that moment, I had the feeling that there's more into where our physical eyes can see. Then I started to consider self-help books, motivational videos and anything that could give me an answer for my sense of unhappiness. My very first book was Anatomy of the Spirit, by Caroline Myss, from there, I went from taking a class to learn Reiki to studying Energy Medicine School in less than three years. I learn more about who I'm, about what I like, self-love, confidence and love in general than I have my whole life.
I between I studied Integrated Energy medicine, took workshops about chakras, crystals, spiritually and anything between that I could put my hands on. I because fascinated about how YOU are the one who has the control about your health, the way you feel your and how you can create your reality. I started to meditate, do yoga, journaling, read a LOT about chakras, law of attraction, mindset and angels.
In the meanwhile, I joined an Ayurveda school to learn and find a way to be in harmony with nature. I love it so much that sharing and support others with the knowledge I have would be the least I would do for people out there.
Has it been a smooth road?
Absolutely not! That's the beauty of being a human, the obstacle, the lesson we go through every single day is nothing but yes, painful, experiences moving us forward all the time.
My biggest challenge was to believe on myself, believe that I could do this, as all of us in the planet, believe that is part of my life purpose. I have felt unworthy, invaluable and in need of being perfect my whole life! I have fought being the perfect student, in fact I was one of the best ones in my school, I needed to exceed everything I did to proof that I was the best or that studying and work hard would give me whatever I needed to succeed, which meant to have money, being married, have a house and being a mother, I thought that would someday I would be ready, like a switch I had turned and I would be ready to be a business owner. So little I knew that my success was sitting in inner peace and that building blocks I got to build my business was from a broken life that I was unhappy with. I realized that the imperfect me was the connection people are drawn to. I realized that my ongoing battle of low self-confidence was nothing but I key to open the door, the door that many need to discover themselves in the same way I did, so I could be the support these people look to do so.
Right after that I would say that my feeling of not being worthy got in the way about me putting myself out there. I used to get anxious and completely feel afraid just by thinking about idea of talking to a stranger or speaking in public. It has been a long road for me, since putting myself out there and connecting to people with allover is big part of my life purpose called business.
I would like to mention that I'm originally from Brazil, growing up in an underdeveloped country is not easy, but I must say that I wouldn't ever change my childhood in any other way. I'm the youngest of 6 kids. My parents separated when I was 6 years old and I have lived with my father until I decided to come to USA at the age of 23 to learn English. At the age of 8, I remember living in a house that we had only one bedroom and 3 bunk beds, even with very little we never went hungry or had none of our basic needs met. Between moving many times, not having my mom around and losing my oldest brother to the violence of Brazil I grown up to be someone who have been always curious about many different things, a self-started and an entrepreneur. At the age of eight, I would make coloring pages off carbon paper and sell to my friends, coloring books back then was very expensive down in Brazil, at the age of 16 I was selling Avon, so I could have extra money and by the age of 19 I would sell anything that I would put my hands into. My mother was a good example of having a business, she had own hers for over 20 years and had make a living from it.
And last, but not least, one of the obstacles is have people buy a product that they can't see yet. How do you sell happiness, peace of mind and everything in between, if YOU are the only one who can find inside yourself? It's not like I can put it in a box and ship it right to your front door, it's a process that requires work, trust and a LOT of support, because there are up, downs and celebrations. I'm the guide and the support to lead people to their own light, I have been there, I'm still in the growth process because it's a no stop process, we go one level up, then something else comes along and so on.
I'm nothing but grateful for all I have been through in life, the good, the bad, the ugly, the pain and the lessons, every single one, I wouldn't change a bit!
We'd love to hear more about your business.
I sell mentorship. I'm an empowerment and self-love mentor, an Ayurveda counselor and a healer. If you ask what exactly I do I must say, "I'm the direction and support you need to love and honor yourself, as you claim your power and step into the life you are meant to live"
I have created this business to guide and support people to do the same. Healings happens from inside out, no one or anything can heal you, you are the only one able to do so.
I also would like to mention that the business model I have being building is based in me being my own brand. I want to be to do anywhere, from anywhere, meaning, I can perform a healing session on a massage table, in a chair, in the hospital or even by proxy, since I work with energy and there's no need to "reach" someone by being in the same room than the client. I also do sessions over Skype, phone or in person, the only needed tool is my heart and desire to serve others. I just want to point out that it can be done anywhere, anytime, in any circumstances. For this reason, I don't have a physical location or address, but I work for the most part in the South Boston area, as Raynham, Taunton, Somerset, Providence and surrounding areas, not to mention the clients I have worked with overseas through Skype and zoom.
Is our city a good place to do what you do?
YES, I absolutely believe Boston is a great area to start a healing business, not only because the diversity but the variety of background you will find. I do have to say that energy healing and/or holistic therapies is more and more taking the stage of being accepted as an alternative, not only that, but people nowadays and younger generations are aware of how important the mind, body and spirit balance is.
Pricing:
Integrated Energy Therapy – $85.00
Reiki – $85.00
Full Spectrum Healing – Specialized situation healing – $85.00
Angel card reading (30 minutes) – $25.00
Ayurveda Consultation – $120.00
Ayurveda Healing Session (120 minutes – Abhyanga massage with Energy Healing session tailored to your needs – additional $120.00)
Contact Info:

Image Credit:
Jason Stockwell
Getting in touch: BostonVoyager is built on recommendations from the community; it's how we uncover hidden gems, so if you know someone who deserves recognition please let us know here.