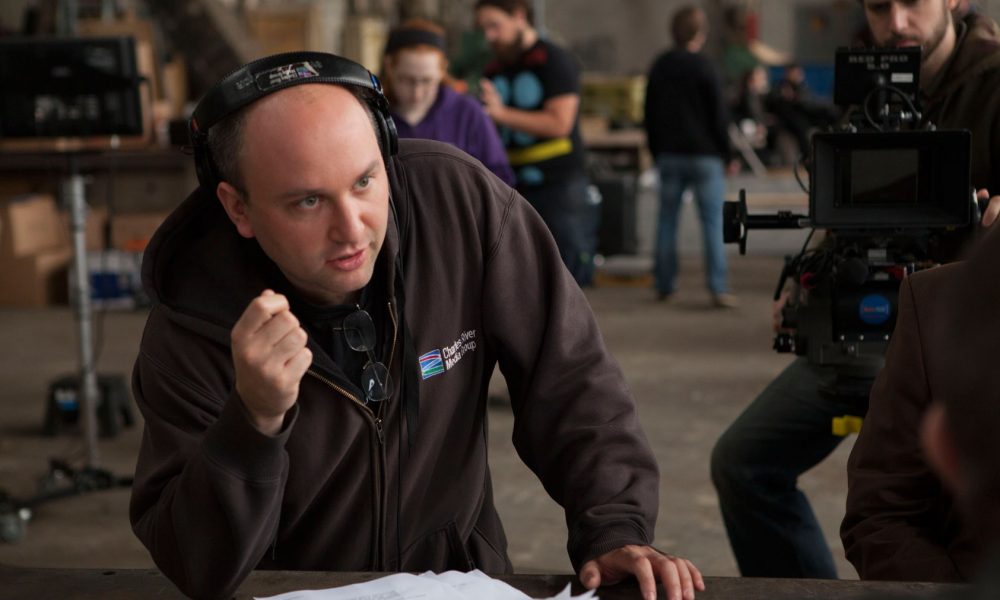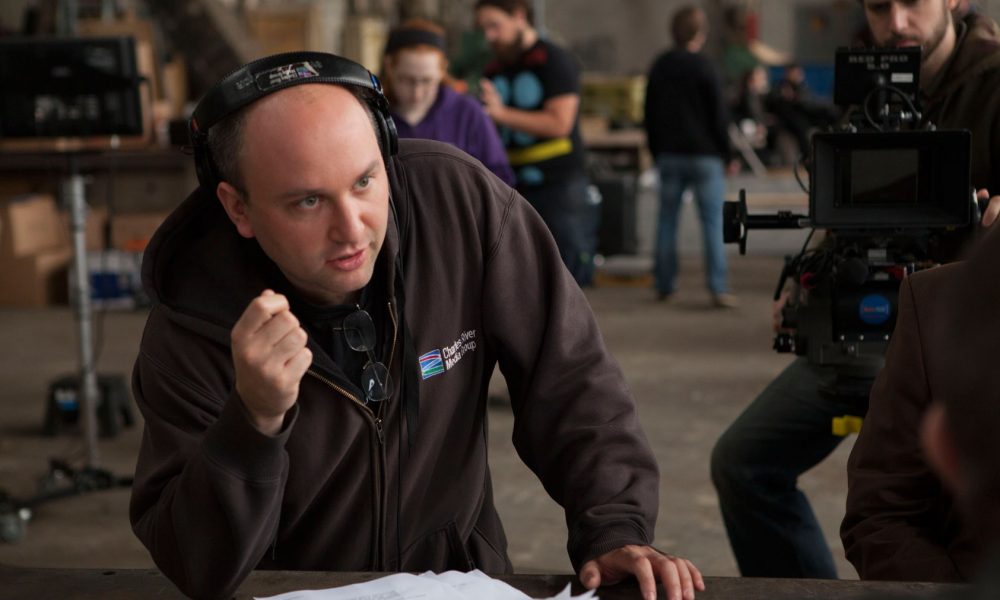 Today we'd like to introduce you to Don Schechter.
Thanks for sharing your story with us Don. So, let's start at the beginning and we can move on from there.
I am the founder of Charles River Media Group – a production company in the Boston area since 2003, a part-time professor of the practice at Tufts University's Film and Media Studies Program, and the creator of Ascendants – a multi-platform science fiction endeavor that includes an anthology of short films, a novel that is nearly completed, and a tv pilot and series pitch (in progress).
I was born in NYC and came to Boston – specifically Tufts for college. I was never quite sure what I wanted to do – I had many interests but never wanted to focus on just one. I ended up spending my time bouncing between studies in music composition, flute performance, and conducting and time working at the school television station and studying film and media production (there was no formal film and media studies program back then). In high school, I was able to work at a PR agency on Madison Avenue and in college interned at Dateline NBC. The following year I turned down an internship at Comedy Central in favor of a job at an online startup called Nibblebox that was started, in part, by Director Doug Liman. I was part of their "think-tank" for creating online programming geared towards college students and co-created an online music video making program called "Viscosity."
My junior year I woke up one day with intense pain in one arm. A week later the same pain hit my left arm. For nearly 8 years it went un-diagnosed but, in college, caused me to reduce my physical activities and focus on music composition. Unsure of what to do after college – which was immediately following the internet bubble burst – and especially because of the intense arm pain – I stayed at Tufts to receive a Masters in Music in Composition.
However, throughout my time in grad school I continued to freelance in video production.
After grad school I taught computer skills two days a week, for two years, at the Conservatory Lab Charter School while freelancing camera work and editing. After deciding to freelance full time, work quickly picked up and that's when I "accidentally' realized I had a business.
Because of my ongoing pain issues, I decided that it would be easier if I could shoot some days and edit on the days I wasn't feeling great. Around that time, I kept running into the same freelancers who were "one-man-bands" and thought we could do better if we all worked together and pooled our skills. Before I knew it, I was subcontracting part of my work, hiring my first office assistant, and renting my first office space.
The company really took off in 2005 when a client suggested I speak to someone at About.com. It turned out that About.com wanted to produce thousands of short videos for their site but were struggling with getting more than one or two per month per filmmaker. I explained to them – and this was back in the world of miniDV tape, slow offloading/exporting, etc. – that their process on top of filming and editing was time consuming for the pay for one or two videos and that if we could streamline the process and if they could guarantee a bulk amount we could make it work. So over the next year or two we created hundreds and hundreds (probably 500-100 but don't quote me on that because I just don't recall) of short videos and video series that tackled everything from how to use some software program to cooking tutorials. We were like those tasty videos you might see on Facebook but not as popular or slick since this was before the current golden age of digital content.
That ongoing work allowed me to expand into a new office and staff. While my assistants plugged away on that recurring work (which is rare in the world of production) I was free to expand the client base, work on expanding technical capabilities, and eventually moving the business into a studio space in Newton Center.
One of the goals of the business has always been to provide high quality – but flexible – work for our clients whether they are global agencies, large corporations or local businesses. We have worked with corporate clients such as Ernst & Young, Pearson, NEJM, Adobe, Vicor, ACP Decisions, television stations like ESPN and NHK, and even with educational organizations, schools, and groups such as Harvard University's Hasty Pudding.
Another goal of the company was to provide an umbrella organization to bring other single-operator media producers together – which could be a trusted team of directors, editors, directors of photography, live stream engineers, gaffers, etc. who producers and clients could trust and all of whom worked together well and often. Early on, I found that the culture in Boston was so different to what I had grown accustomed to in NYC that I felt the need to make the Boston video scene a little bit more like the corporate experiences I had had in Manhattan.
Finally, a personal goal of the company was to create a business where my own time could be somewhat flexible – where I could, in my head early on, do corporate or tv work a few days a week, work on a personal film or write music other days, etc. and so on – an environment where I could bounce back and forth a little bit between company needs and personal artistic endeavors (hopefully those would be profitable too.) Though it took over a decade, the business has prospered such that I do indeed have that flexibility.
And that led me to create The Ascendants – one of my main focuses right now. A number of years ago I realized I was getting tired of only working on other people's creative projects – albeit for work – and began to write a two hour film science fiction film script that I intended to produce with the crew I knew and resources I had. However, once I was done with the first draft I realized that to do the story justice I needed a lot more money to produce it.
More importantly, I realized I had create an expansive world and mythology that seemed to resonate with those I shared the story with. Although I was encouraged to create a "rip reel" – basically a short edit taking bits of other people's trailers or films to give a sense of what I wanted to do.
However, I wanted to make something new and decided to create a short film in the "world" of Ascendants' mythology – a story that was easily producible but one that would allude to the main storyline but not directly intersect with the characters or full story.
Over four years I ended up producing four short films – collectively called The Ascendants Anthology that fill in some of that mythology. Each film was crafted in a different style – and have toured the country in various festivals. Creating the short films helped clarify many elements in the original script and, in the course of meetings at festivals and screenings, led me to turn the script into a two-hour pilot script for a tv or streaming series, supported by a "show bible," conceptual artwork, and a series pitch. I am nearly done with a novelization of that two hour pilot and plan to do a push to get the show picked up this coming Fall. You can read more at http://www.ascendantsanthology.com. They were made by an all volunteer crew – many of whom work with Charles River Media Group and with the production resources of the company.
Finally, since I left graduate school I have been involved at Tufts as a consultant, then lecturer, and as of last year a part-time professor of the practice in the film and media studies program teaching filmmaking production courses.
Has it been a smooth road?
One of the biggest struggles was getting this business off the ground from the start in my early twenties. While friends travelled, went out at night, enjoyed the weekends, any hour I wasn't working was an hour I wasn't making money or building the business. So maintaining friendships was difficult since I was frequently at work or planning how to get new work.
Along with that, keeping up my energy and maintaining my focus on the business while also teaching and creating artistic works like The Ascendants is, and has been, a challenge.
Another challenge is convincing others in my field to reaching out to Charles River Media Group in order to collaborate on potential projects that come to them that might seems too daunting for them to undertake.
So let's switch gears a bit and go into the Charles River Media Group story. Tell us more about the business.
– Our focus is on the highest quality production for our clients, whether they are large corporations, universities, agencies, smaller businesses, government organizations, or political campaigns.
– Though the article was relatively short, I was personally proud of both Charles River Media Group and the Ascendants project when we were featured in the Sunday Arts section of the Boston Globe – below an article on Leonard Nimoy and alongside Matt Damon and Emily Blunt. I had seen the article a week ahead of seeing the actual paper and literally yelped (in happiness) when I opened up the paper and saw my picture underneath Nimoy's. (To take a look – http://donschechter.com/the-boston-globe)
– We are proud that our work has been seen on TV, in theaters, in corporate boardrooms, trade shows, and across the web
– What sets us apart is our flexibility. Most "traditional" production companies are offices, perhaps with a full time producer and maybe an editor – and, depending on the work that comes in, they go out and rent equipment, rent a studio, hire crew, etc. From the start, we wanted to be more than that so we're proud to own a ton of gear, have a production studio, editing suites as well as have the flexibility to scale based on our workload and the demands of any given project. Over the years we have created a real solid "bench" of professionals who enjoy working together.
– Though the Boston market is "small" compared to a New York or Los Angeles, we're proud of the fact that when something high profile comes in to town, we have a good shot at it based on our reputation.
– We are probably known for our work
How do you think the industry will change over the next decade?
There's always going to be technological changes that upend parts of this business.
When we bought our first large ENG style camera that was a game changer for us. We were able to do that because of technological changes that allowed us to buy one for ~$25,000 instead of $80,000. Over the past 5-10 years as both digital video and internet video matured we've seen an increase in competition and just sheer numbers of newcomers.
Moving ahead, 360 degree videos and VR will have an impact and create new opportunities.
However, the same base foundation that was needed in film and video production 15 years ago when I started will still be required for success.
Contact Info:
Getting in touch: BostonVoyager is built on recommendations from the community; it's how we uncover hidden gems, so if you know someone who deserves recognition please let us know here.