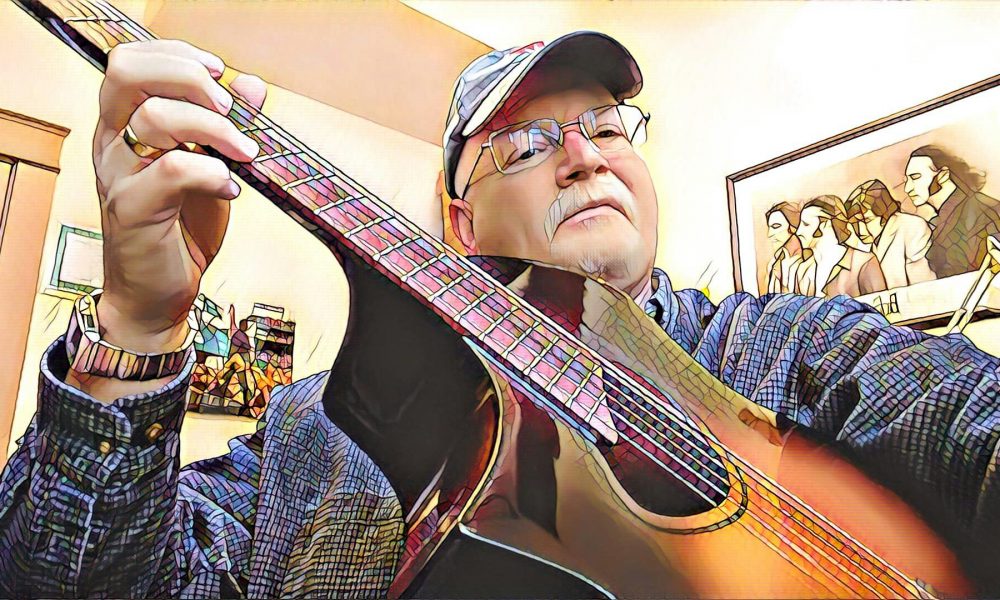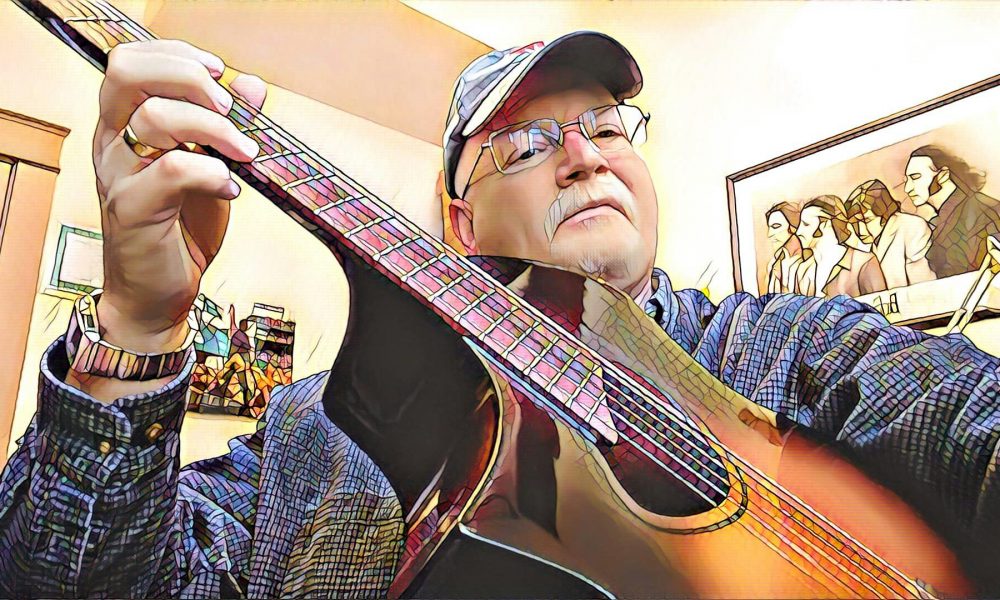 Today we'd like to introduce you to DJ Parsons.
DJ, can you briefly walk us through your story – how you started and how you got to where you are today.
My parents gave me an acoustic guitar for Christmas when I was 14. I was always interested in finding out what made these simple machines tick. I was always trying to make them play easier and sound better.
I majored in English at U.Mass hoping to teach at the university level and write. But, I also continued to play guitar, and held onto a wish that I could find instruction that would help me do better guitar setup and repair work. This desire was always secondary as I was fearful that my passion for guitars might diminish if I turned my avocation into a vocation.
As it turned out, the late 70's was an awful time to try and enter the teaching profession. So, after taking a BA at U. Mass, I struck out into the business world. The day of my graduation, my father who had been in sales his whole life, told me "You can do whatever you want, DJ, just stay away from sales!" So, of course, I was in Lumber and Building Materials Sales for 30 years!
By the early 2000's, I was sick and tired of the dog eats dog world of sales and started to notice that there were a number of Lutherie schools cropping up. Most of these were geared towards building guitars, but The Galloup School in Big Rapids, MI also included setup and repair instruction. The school was relatively expensive and would require living in Big Rapids during the course. Many advised that this would be a waste of time and money. But our sons were grown and my wife Maureen supported my pursuing this lifelong dream. I thought that if I could learn how to do guitar setup and repair the right way, by the book, I might be able to make a go of being a full-time luthier and guitar tech and start living the dream.
The School, now the most renowned in the world, was amazing. There were students in my class from all over the world. 22 benches in the instruction room, each with its own set tools. I learned how to do things in the first week that had stymied me for years. The most rewarding part of the school was building a high-end acoustic guitar from scratch. Bryan Galloup told us that there is no better way to understand a guitar than to build one. He was right.
After graduating with a Journeyman Luthier certificate, I set up my shop in Watertown. It was very difficult getting started. But I doggedly stuck with it and with the help of some great people at the New England Luthiers, especially Bob Pittman, Parsons Guitar Repair began to grow and take on a life of its own.
A couple of things that set my business apart from the others in the Boston area:
• I decided to pick up and deliver guitars for my customers. This was a real boon to the biz.
• I work on everything with strings: guitars, basses, fiddles, mandolins, banjos, ukes, charangos, cuatros, ouds, balalaikas, sitars, you name it.
• I never turned down any work. Tuner buttons and string changes that others would not do often led to bigger jobs with those same customers. I also encouraged customers to bring me the project guitars they had begun but needed help completing.
• I started taking on guitar building projects, mostly electrics. Customers would get parts from all over the Internet and bring me their dream guitars in a box. I would build them and they'd play a real guitar upon pickup. Just like delivering babies!
• Restoring old guitars is also a passion of mine.
• I have studied guitars my whole life so I started doing market & insurance appraisals.
• My customers told me there were several places in New England who taught guitar building but none who taught setup & repair. So I started the Parsons Guitar Repair School. Still going strong, it is one of my favorite things to do. As I get older, the School is a legacy thing for me. I am on a mission to create luthiers who do things the way I do.
• I think the biggest thing that separates me from the others is that, even though I need the $ to pay the bills, this craft means so much to me that I would do it for nothing.
Overall, has it been relatively smooth? If not, what were some of the struggles along the way?
Lutherie & guitar tech is a discipline that thrives on word of mouth, repeat business and is known for excellent work and good troubleshooting. All of these take time.
One of the biggest challenges was getting my website built and achieving first-page status on Google. This took years.
Lutherie tools are expensive. My philosophy was: get a job, buy another tool.
There are people out there who don't pay for the work you do for them.
There is always somebody who will undercut your prices. So, if it was something more extensive that a setup or a new nut, I took to asking my prospective customers how much they had budgeted for the work that needed to be done on their instrument
Any shoutouts? Who else deserves credit in this story – who has played a meaningful role?
TJ Thompson, arguably the premier vintage Martin repair luthier in the world, encouraged me to get into the biz. He's here in MA.
Steve Kovacik, a talented luthier friend of mine, was also supportive. His shop is in Scotia, NY.
Bob Pittman, a webmaster for New England Luthiers and a wonderful luthier, helped me by recommending me on the front page of his own website.
Mike Mulkern one of my oldest, most supportive customers is in Belmont.
Russell Wise, another great customer has recently moved back to San Diego.
Beth Levin, very talented guitarist and guitar teacher and open mike bandmate lives in Watertown.
Ivan Imhof, one of my first students and the one who stayed with me the longest, my apprentice really, has returned to Hungary
My Aunt Margie, could not have done this without her, passed in 2013.
Contact Info:
Getting in touch: BostonVoyager is built on recommendations from the community; it's how we uncover hidden gems, so if you know someone who deserves recognition please let us know here.