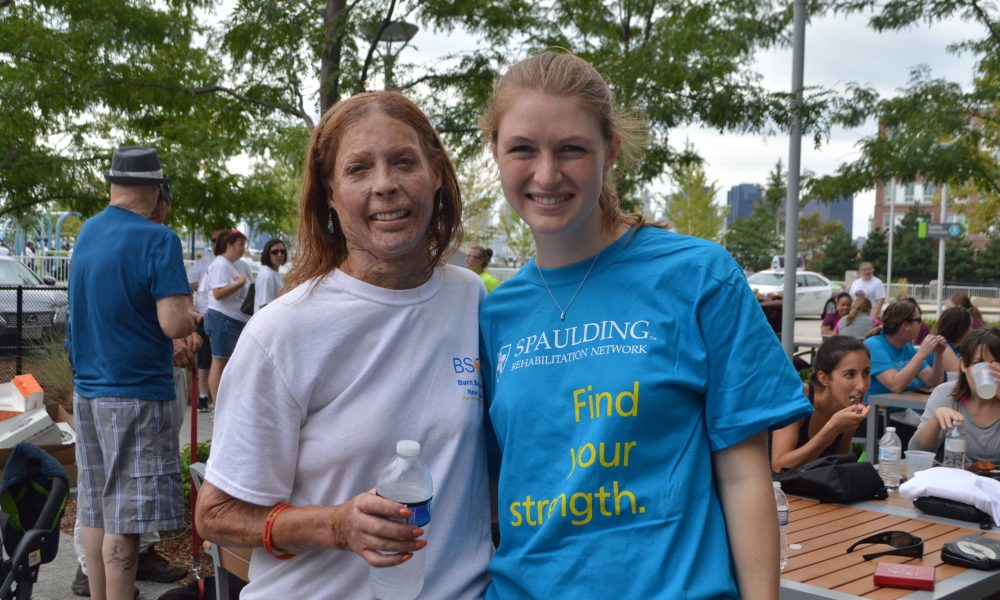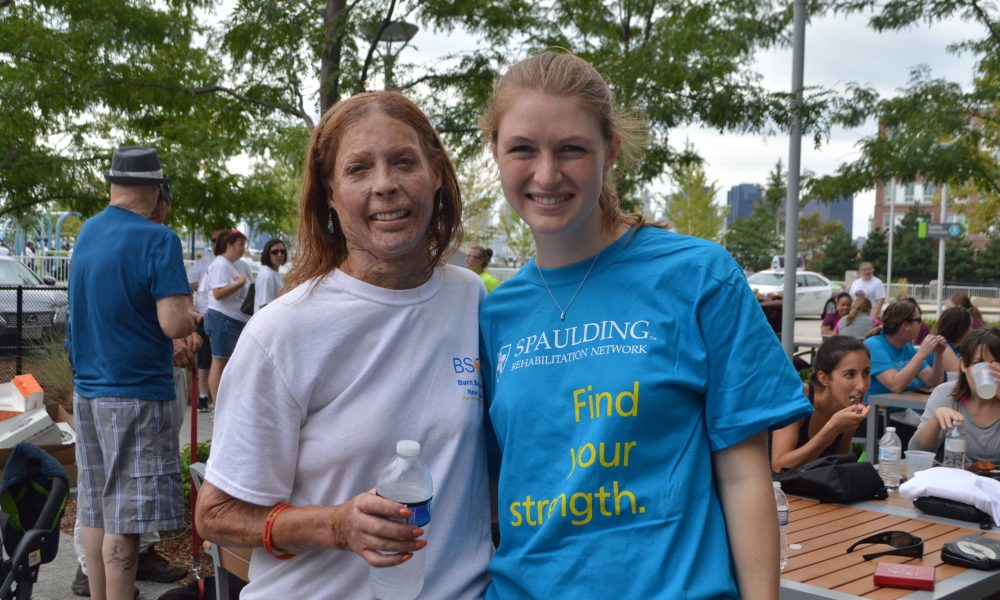 Today we'd like to introduce you to Diana Tenney.
In 2010, Diana sustained a third degree burn injury to 91% of her body. Since her injury, she has devoted her time to supporting and advocating for the burn survivor community at the local and national levels. She is a certified Phoenix Survivors Offering Assistance in Recovery Peer Supporter and has completed over 120 in-person peer visits at Massachusetts General Hospital, Brigham & Women's Hospital, Spaulding Rehabilitation Hospital, and Shriners Hospital for Children-Boston. She co-founded the Diana Tenney Burn Research Fund at MGH to support life-saving burn care research and outreach training programs for emergency teams in the New England Area. Currently, she serves as the President of the Burn Survivors of New England (www.bsone.org) and the Massage and Burn Scar Therapy Burn Foundation Board. She is the Director of Dissemination for the Boston-Harvard Burn Injury Model System.
Great, so let's dig a little deeper into the story – has it been an easy path overall and if not, what were the challenges you've had to overcome?
When I sat and pondered what the new year might bring, these things came to mind. Will I get any infections; will I need any more surgeries; will I be able to get regular wellness checks and diagnostic testing; will I finally be able to go back to work in order to help out with the family finances; will the pain, itch, neuropathy ever ease, or miraculously go away; will I be able to continue my exercise regimen which is ongoing physical therapy for me because of all of these physical conditions? These could be major obstacles and represent only some of the ongoing and permanent physical complications I could face. A little pessimistic you say? Realistic, I say as a burn survivor.
The other reality checks are the emotional complications. Will my scars bias the way people treat or react to me; will my personal relationship ever go back to "life-partner" instead of "caregiver"; will my friends distance themselves from me because they don't like the negative attention from other people when we're out in public; will I have the courage to wear short sleeves and shorts in the summer without feeling the need to cover my scars; will I isolate; will absolute acceptance ever come? These are the hidden issues, which are sometimes worse than the physical… sometimes temporary, sometimes for the rest of our lives.
It has been said by both the medical community and emphatically by burn survivors, that a burn is the worst trauma a human body can go through. It affects not only the survivor but the entire community of family and friends. On March 7, 2010, at the age of 54, I was burned using gasoline as an accelerant while burning brush in a chimenea, 90% 3rd degree. That means after you consider the donor sites I'm 99% scars. Only a few years ago the chances of someone with this extent of burn even living, would have been in the negative. Due to research on surgeries and procedures in the past decade, more and more burn victims have become burn survivors. Getting back to life for a burn survivor is a different story.
In 2011, about 3 months after my year-and-a-month hospital stay, I decided to try a chair yoga class for senior citizens to continue my continual need for physical therapy. My PCA drove and accompanied me into the class. Still in bandages and feebly walking, I went up to the instructor, introduced myself and gave a very brief description of my injury. I don't know if she was taken aback by my appearance, but she definitely didn't give me the warm, fuzzy feeling of "me" being okay. I gingerly took my place in a chair and did my best to stretch my constricted, contracted limbs and torso. I made it through the class but none of the other class members would even make eye contact with me. Were they afraid I was contagious, disgusting, or did I appear unapproachable? I continued taking that class as often as possible and decided to try another class with another instructor at a different location. It was a totally different experience, warm, friendly accepting. My point is that it had to be me not giving up on participating in public social activities. I needed to make myself approachable by smiling and introducing myself. I soon became a "normal" part of the class. I'm now almost 8 years out of the accident, scars faded, although still very physically "different". I regularly attend yoga and Zumba classes with no make-up, leggings and tank tops revealing the majority of my scars and contractures, even when attending a new class for the first time. But I still have to have that reality check when I catch a glimpse in some reflection and say to myself "is that really what I look like?" It certainly isn't how I envisioned going into my senior years. A face with wrinkles, yes, but not a body covered in scars and more than a little bit warped.
Just because I was older when my accident happened doesn't mean I didn't have dreams of continuing to improve my life. At the time of my accident, I was testing to continue to pursue a college degree so that I could get a good paying job to carry me into retirement. After the burn along with "normal" (sped up by the trauma) aging issues, I would have been lucky to make it through one semester before some hidden complication made it prohibitive to carry through any kind of plan for my future. Pessimistic? No…again realistic.
The good news is that I have some very valuable information to offer to the medical community. My personal story tempered by self-research and hearing the experiences of other burn survivors, enables me to communicate with the medical team at the BH-BIMS and communicate pertinent information for their research from the burn survivor perspective. They can study us all they want in a lab, but they can't imagine how we "feel" and/or the physical and emotional issues we go through on a daily basis even though we may look and act like we're doing just fine. A totally new body, chemicals in the brain changed by the burn, and bodily processes changed that most people take for granted. This growing idea of, even though I have no medical degree, I can still be of value for future burn survivors by working to exchange information, and help out with my "hands-on education". The great news is that our burn medical partners are willing to listen.
Burn Awareness Week is the first full week in February. It's all about the awareness. Neither I, nor most of the burn survivors I know, want your pity. We want your understanding that even though we carry a host of scars and other physical hidden and apparent differences; we are just trying to live our lives as "normally" as possible. Many of us are able to go back to work and some of us are working to make it just a little easier to be understood. To reintegrate back into society after months, sometimes years of procedures and cumulative hospitalization is a difficult goal but attainable. So, the next time you see one of "us" please don't stare or turn away like we're some kind of outcast.
Acknowledge that we're there and imagine that those scars and disfigurements aren't. If you're curious, or are concerned, ask us our story. Most of us have a short concise version of why we look like we do and most of us will alleviate your concern with, "…but today, I'm doing okay". Smile and most of us will smile back.
Boston-Harvard Burn Injury Model System – what should we know? What do you guys do best? What sets you apart from the competition?
The Boston-Harvard Burn Injury Model System (BHBIMS) is one of four Burn Model Systems funded by the National Institute on Disability, Independent Living, and Rehabilitation Research (NIDILRR) and dedicated to improving the lives of burn survivors. BHBIMS strives to provide the highest level of comprehensive burn care, beginning at the time of injury and extending through rehabilitation and eventual re-entry into community life.
BHBIMS is also committed to conducting rigorous research, with a specific focus on the long-term functional and psychosocial outcomes of burn injury. This research serves as a platform for knowledge dissemination and education.
BHBIMS is a collaboration of Spaulding Rehabilitation Hospital, Massachusetts General Hospital, Shriners Hospitals for Children – Boston, Brigham and Women's Hospital, Harvard Medical School, and the Boston University School of Public Health.
More than just a research group, BHBIMS focuses on involving the burn survivor community in all activities. In addition to conducting several research studies, BHBIMS works on education, advocacy, and prevention initiatives.
What moment in your career do you look back most fondly on?
Recovery from burn injuries is a very complex process that involves not only physical healing, but also mental, emotional, and social healing. Seeing the different entities associated with burns (e.g. Burn Survivors of New England, Burn Injury Model Systems, Boston Fire Fighters Burn Foundation, National Fire Protection Association, Burn Hospitals, American Burn Association, and the Phoenix Society for Burn Survivors) collaborate and communicate more for the advancement of burn recovery is an imperative first step in helping burn survivors and their families and friends get back to living. Year after year this collaboration has grown and advanced.
Contact Info:
Website: www.bhbims.org & www.bsone.org
Phone: 774-473-7847
Email: BostonHarvardBIMS@partners.org & dianatenney@comcast.net
Twitter: @BostonBurn_MS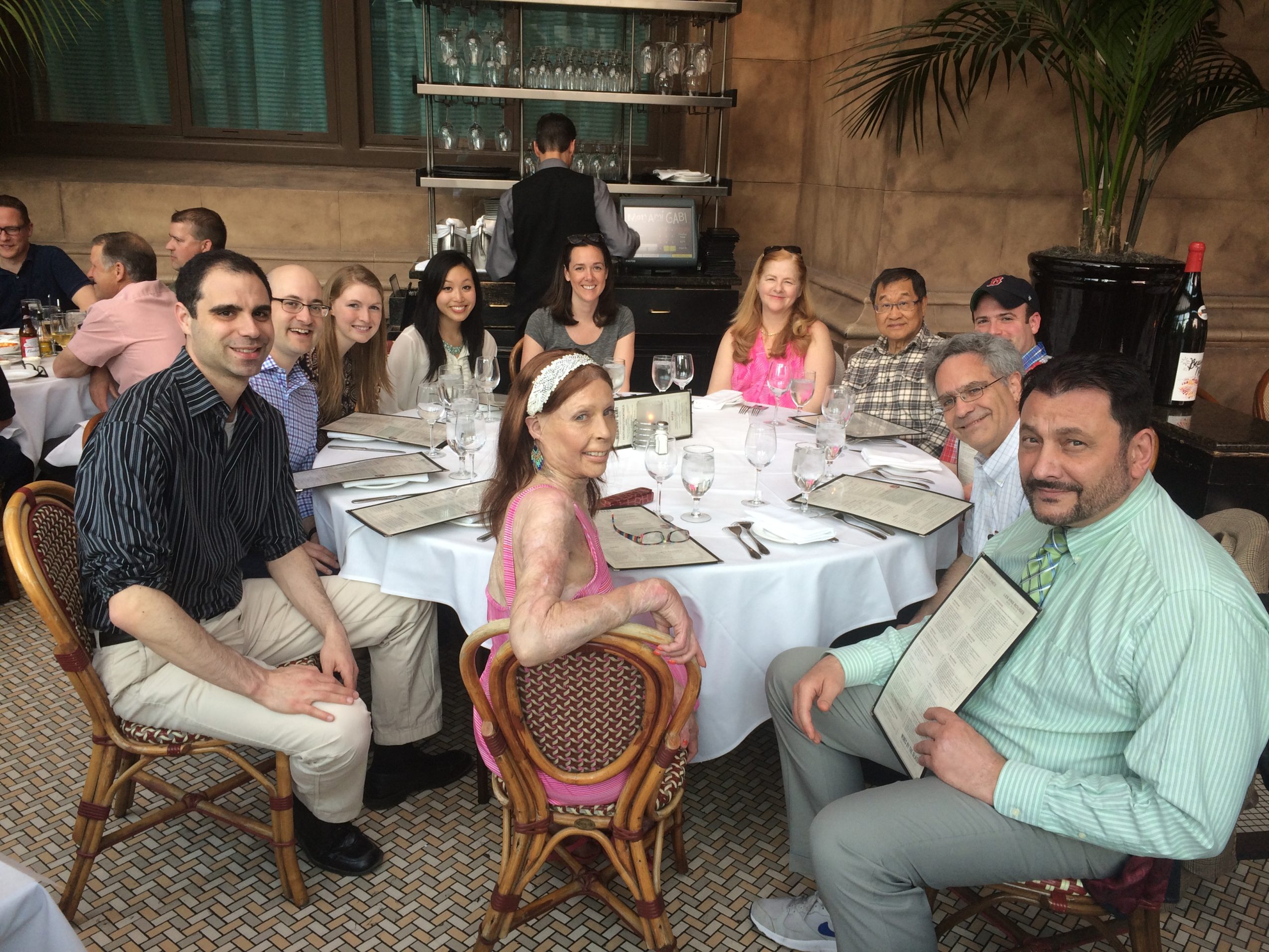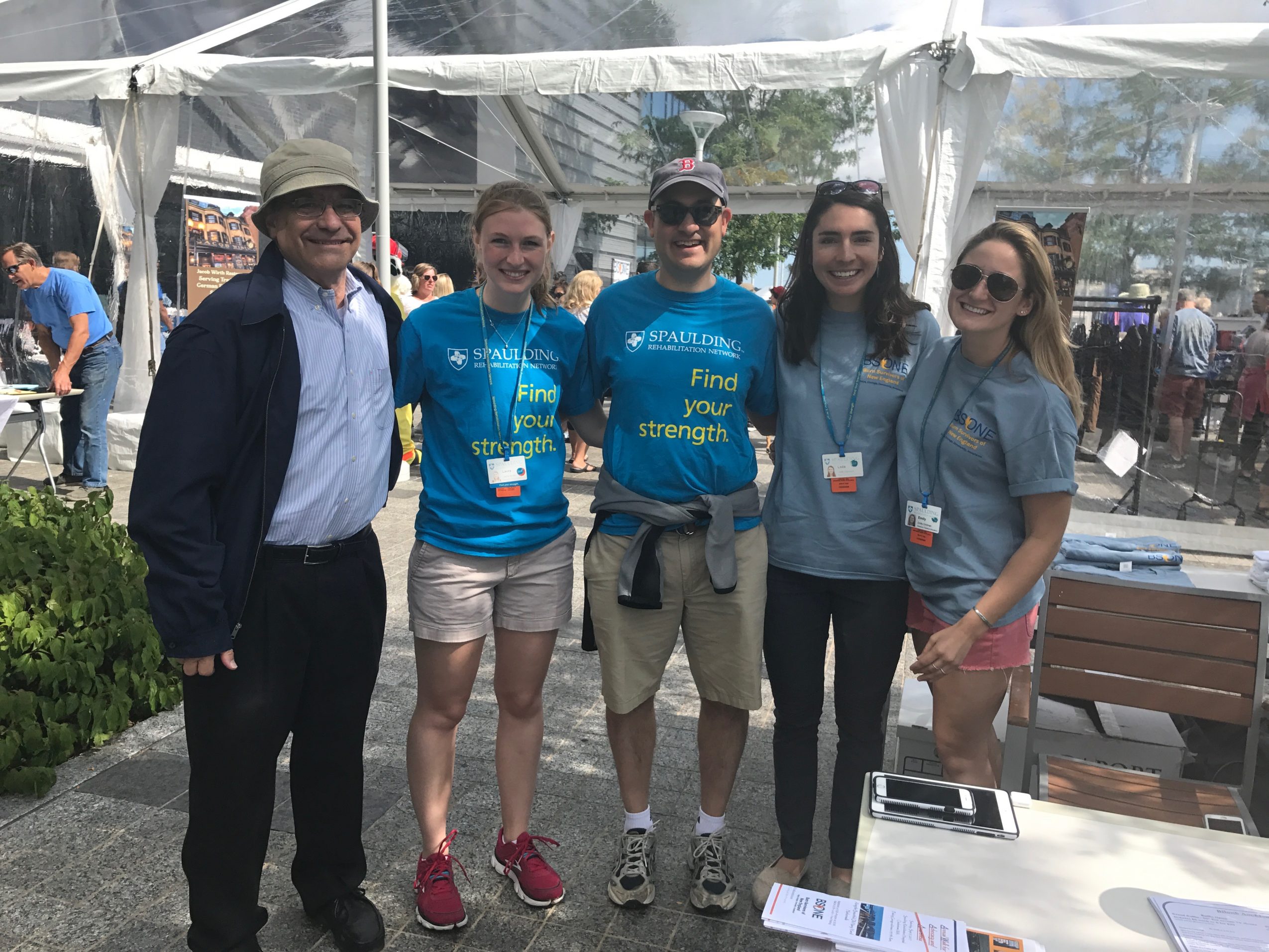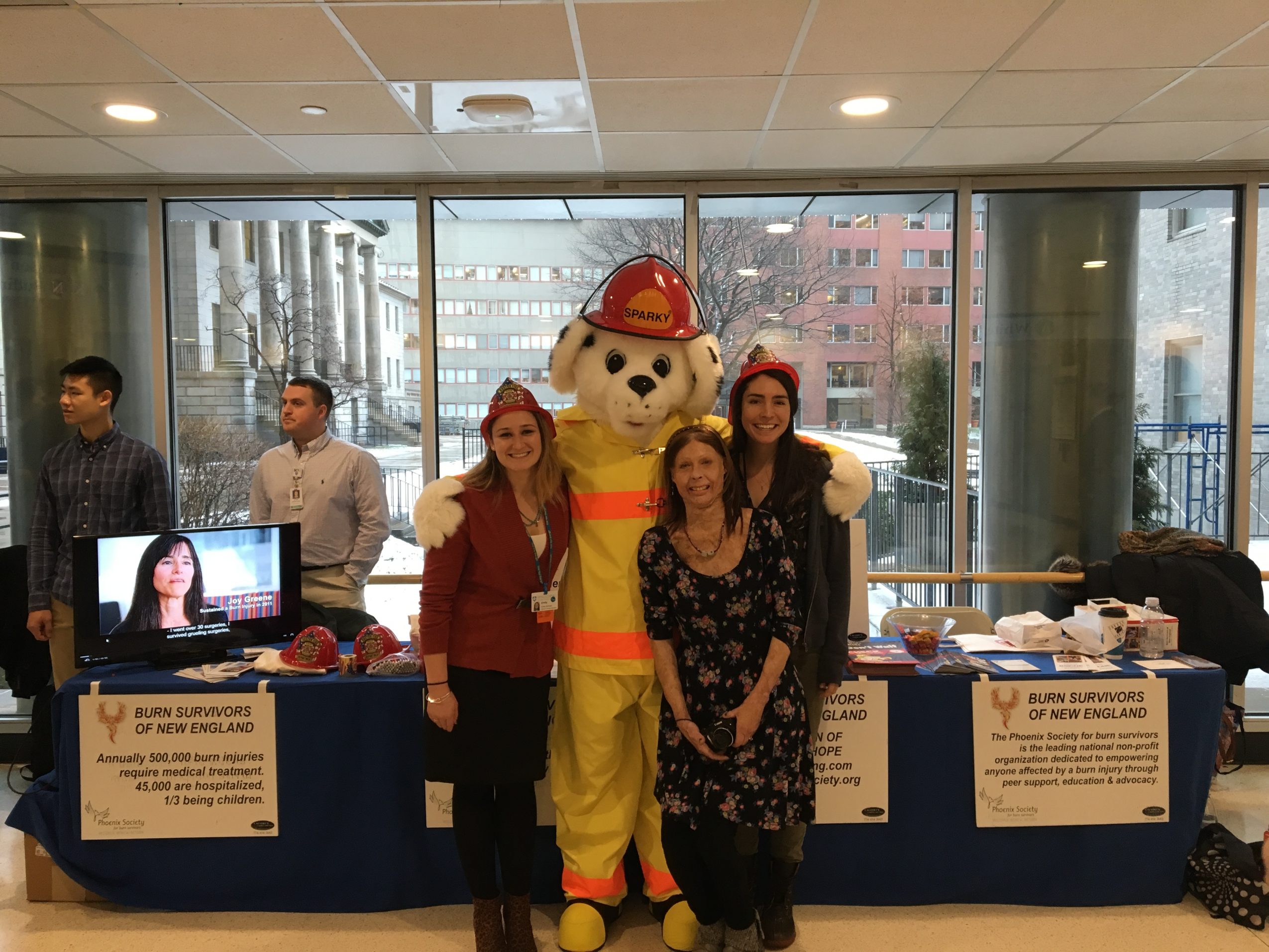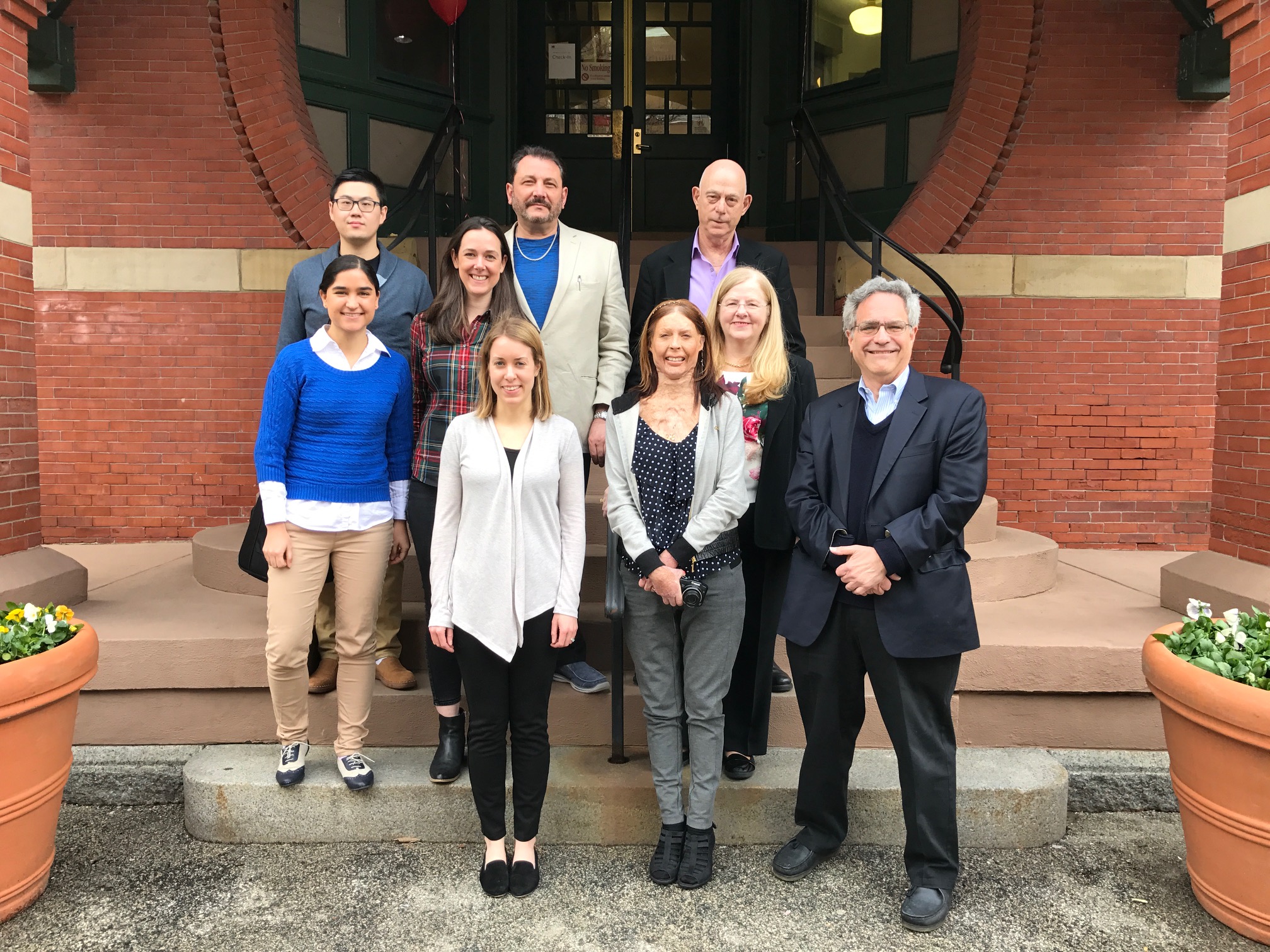 Getting in touch: BostonVoyager is built on recommendations from the community; it's how we uncover hidden gems, so if you know someone who deserves recognition please let us know here.