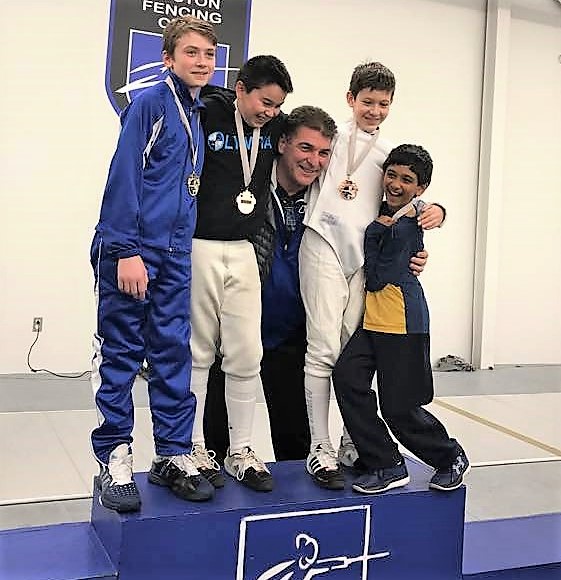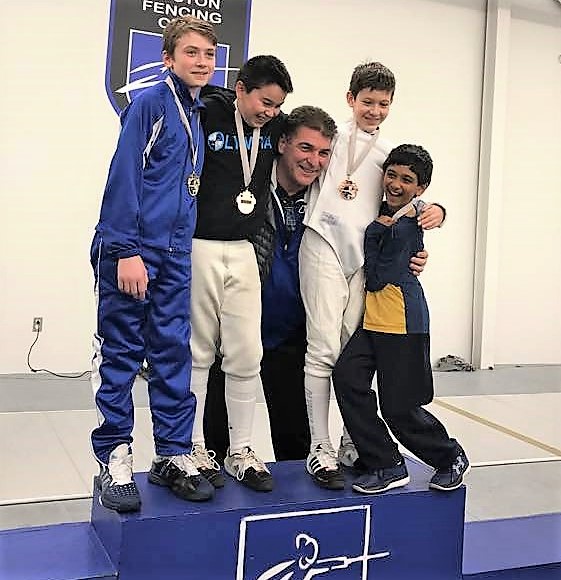 Today we'd like to introduce you to Daniel Hondor.
Daniel, can you briefly walk us through your story – how you started and how you got to where you are today.
I started fencing at seven years old, It was among the choices offered as an afterschool activity and, once I saw it, no one would ever convince me to pick anything else but playing with swords.
The play lead to the real thing later on and, growing up, it became more and more intense, real training, competitions, travel. At fourteen I basically moved out of my parents' house and spent season after season in the national training facility, 200 miles from home only to come and visit during the vacations and off season.

My coach was my second dad and fencing was my life. I traveled with the national team all over Europe, to all the Balkanic games (a fencing championship very popular in Europe) and world cups, getting to know and make friends athletes from all the participating countries, people that, today, I meet them here, in the US, now fencing coaches to different clubs.
After college I stopped fencing competitively and I took on coaching, at 25 years old I was training the girls' national team in Bucharest, the capital of my home country, Romania.
The Olympic Games in Atlanta, 1996, brought me to the USA and here I am, coaching fencing since and, ultimately, opening my own club.
Overall, has it been relatively smooth? If not, what were some of the struggles along the way?
It's not easy to take on something that might not work. The decision, the plan, the risk, the wait… Working during the day and then dreaming that you still work during the night, that there are things I forgot or deadlines to be met.
We started small and couldn't afford to pay for bookkeeping, business set up (website, social networking), advertising, we had to do it all on our own. There is a lot to learn and such little time. We have no professional business background, I am a physical education graduate and my wife studied law back in our home country, we had to come up with ways to properly run the organization, to ensure good communication with our employees, to figure it out how to discover their talents and use them in the most creative and efficient ways.
Please tell us about Olympia Fencing Center.
I am the founder and director of Olympia Fencing Center, I started the company with my wife, in 2012 and today we are New England's largest and most successful fencing club and one of the most successful in the country. My son is my best result and my pride, he's currently ranked 10th in the country and 40st in the world in his age group, aside from him we hold the best results in the division in many age groups, my students are among the best fencers in the country.
We do things differently than other fencing clubs and it works. We were the first club to offer a free trial class, while others asked for a fee, we don't "do" contracts, membership is month to month, there is no joining fee, no annual fee, anything like that, we want our students to love what they're doing not being forced to attend.
We have the best Facebook fan page and we had over these years many people from other countries joining us during their stay in the US, to train with us. Fencers from France, Italy, Singapore, Turkey, Hungary, they all come to us.
We created the best fencing community around, we have many families fencing together, the parents followed their children love for fencing and it's very usual to see the same name on the back of four jackets at a time.
I love to say that we made a difference and we're thrilled to see others following our example. After all, our mission is to make the sport of fencing more popular – the only way to growth and success.
If you had to go back in time and start over, would you have done anything differently?
I'd probably look for an experienced account first, rather than doing the books by myself. To have a clear vision on where the money go it's crucial.
Don't be afraid to ask for help. One (or, in our case, two people) can't do them all.
When you ask for help, don't expect others to have your exact same vision, you need to be patient, teach and closely follow. Praise for a good job and say thank you every time!
Always asked for feedback from customers, take the bad feedback constructively and respond to it with kindness. Kindness goes a long way but so does firmness.
Pricing:
Memberships start at $80.00/month
Membership is month to month
No enrollment fee
No contracts
Free trial class
Contact Info:
Image Credit:
Olympia Fencing Center