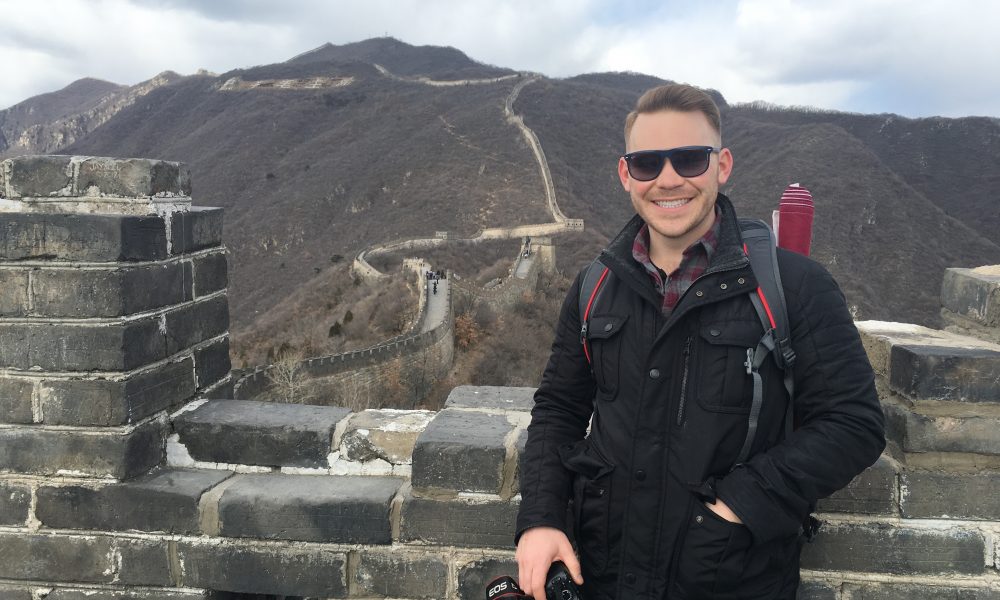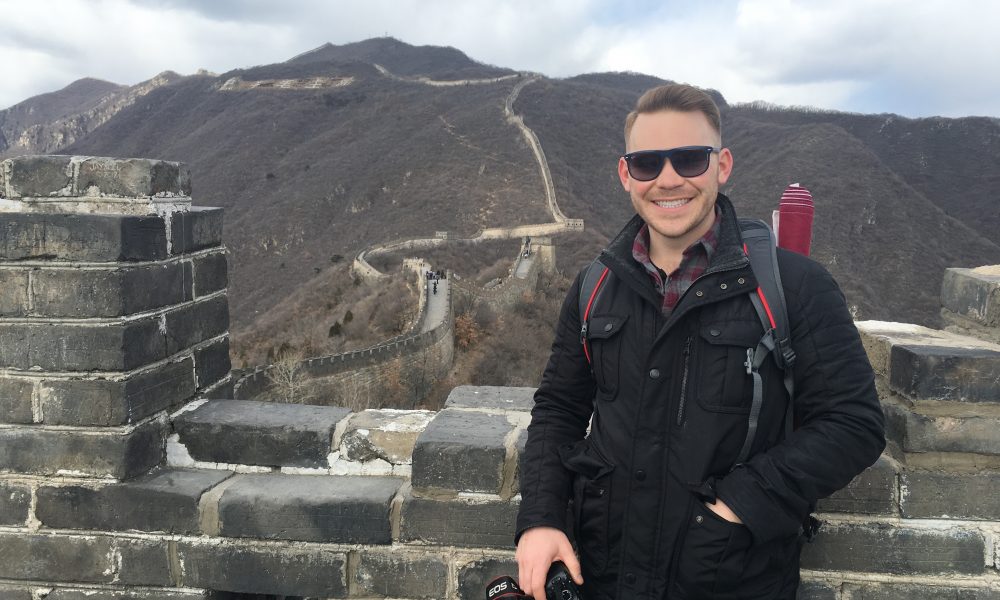 Today we'd like to introduce you to Daniel Andrew.
Daniel, let's start with your story. We'd love to hear how you got started and how the journey has been so far.
I had the great fortune to attend Harvard as an undergrad from 2003-2007. As a student I fell in love with the history of Harvard and developed a passion for giving tours of the school. As a tour guide it came to my attention that Harvard was not only of interest to perspective students – it was actually a tourist attraction! When I realized that Harvard offered no tours during peak tourism season I decided to start a business giving tours of Harvard for tourists and visitors. In the summer of 2006 I set out with nothing more than my voice, a few paper brochures printed in my dorm and a hunger to give visitors the ultimate Harvard experience.
The trouble started almost immediately. Harvard tried to shut down the business citing trademark law governing use of the Harvard name. So I changed the name of the tour to "The Unofficial Hahvahd Tour" (poking fun at the University's stuffy reputation) and took the fight to the press. The quality of the tour received favorable coverage in the local student newspaper, and the story was quickly picked up by national news outlets including the Boston Globe, NBC, NRP and the New York Times. By the end of the summer I had made peace with Harvard and was allowed to continue operating as the first student-owned business to be allowed to operate at Harvard during term-time.
Thus began what has become an eleven year journey in the tourism and travel business sector. The company has become a thriving force in the local economy serving Harvard, MIT and the Boston tourism market. There were many micro successes and failures along the way, but the most important key to success has been the support I've received from the community. This community includes the Harvard Square Business Association, The City of Cambridge, the Boston Convention and Visitor's Bureau, the Boston Concierge Association, local banks like Cambridge Trust and Eastern Bank, and of course the hundreds of dedicated staff and tour guides who have passed through our ranks.
As we look to the future the challenges we face are different, but the mission is the same: Provide the ultimate Harvard experience.
Has it been a smooth road?
Running a business is a challenge in the best of times. But the unforced errors can create the biggest problems. One of the mistakes we made early in our development was to go head-to-head in competition with a Boston tour company. This company served a different market from us (The Boston Freedom Trail) and they quickly waged a political war to prevent our growth. We were unprepared for this outcome and we lost business connections, time, focus and resources. We eventually recovered from this setback but we learned two important lessons from this event: 1) stick to what you do best and 2) if you are going to compete in a new market make sure you have the political capital to sustain the early pushback from your competitors. The lessons learned here have been well applied as we have developed deeper in our own backyard at Harvard and chosen to expand at MIT where there is no competition in the tourism sector.
We'd love to hear more about your business.
We are known as the premier tour company in Harvard Square. We are most proud of our longevity and reputation for integrity. In 2013 we were named a Small Business of the Year by the State of Massachusetts. Today our business specializes in three main things:
1) Our public walking tour of Harvard titled "The Hahvahd Tour". This is our flagship product and runs 7 days a week, year-round in Harvard Square, Cambridge MA. The tour is led by current Harvard students and gives tourists and visitors an entertaining and educational tour of the Harvard campus and surrounding Harvard Square Neighborhood. The tour is rated by Trip Advisor as the #1 Tour in Cambridge, MA and legendary Travel Writer Paul Wade named us one of the top 50 things to do in all of America. The tour serves over 60,000 guests annually.
2) Private Tour and events of Harvard, MIT and Boston: We work with over 1,000 tour operators from around the world. These operators specialize in group travel and rely on us to curate professional tours and programs for their guests at Harvard, MIT and in Boston. Our sales team rigorously develops these relationships by traveling the country to attend conferences and sales missions. We partner with local restaurants, transportation companies, museums and hotels to provide everything from basic tours to all-inclusive packages our private tours serve over 30,000 guests annually.
3) Elite Education Summits: Our Elite Education Summits can be described as all-inclusive week-long authentic college experiences for students from China and India. We contract with Boston-area colleges to provide dorm accommodates and meals. We contract with Harvard and MIT to provide ESL and soft-skill classes for these students. We provide translators and tutors to advise and mentor the students. We provide transportation and entertainment to ensure that students experience all that Greater Boston has to offer. Our Elite Education Summits are experienced by over 1,000 students every year.
Is our city a good place to do what you do?
Yes, I feel that Boston is a great place to be involved in the tourism business, but it is very competitive. Major players have staked their claims and defend their turf aggressively. Paradoxically, the Boston Tourism market is extremely collaborative (much more so than other cities where we've done business). If someone is just starting out I would strongly recommend searching for a niche in the market that is already unspoken for. Institutions at large are more likely to be supportive of new ventures that they do not see as pure competition. As far as improvements, I would like to see more investment in the transit infrastructure of the city, but I understand that is also a broader regional and state issue.
Pricing:
Contact Info:
Image Credit:
Daniel Andrew