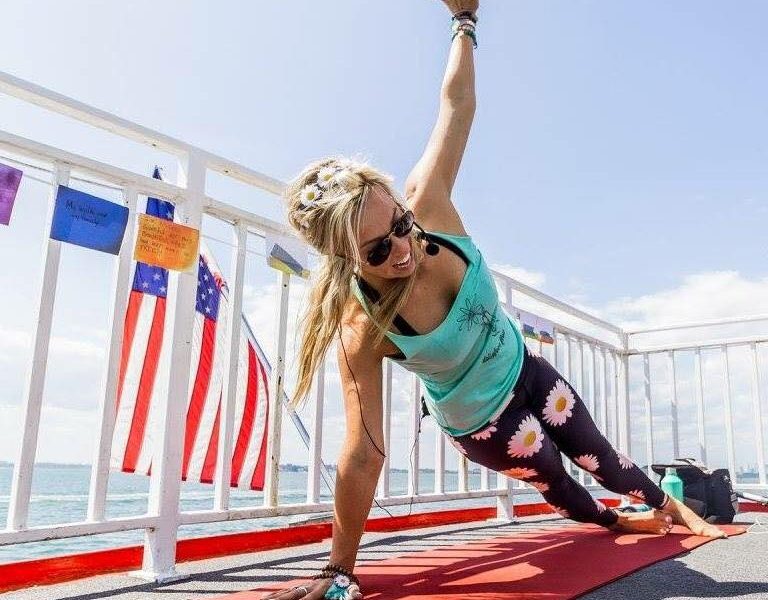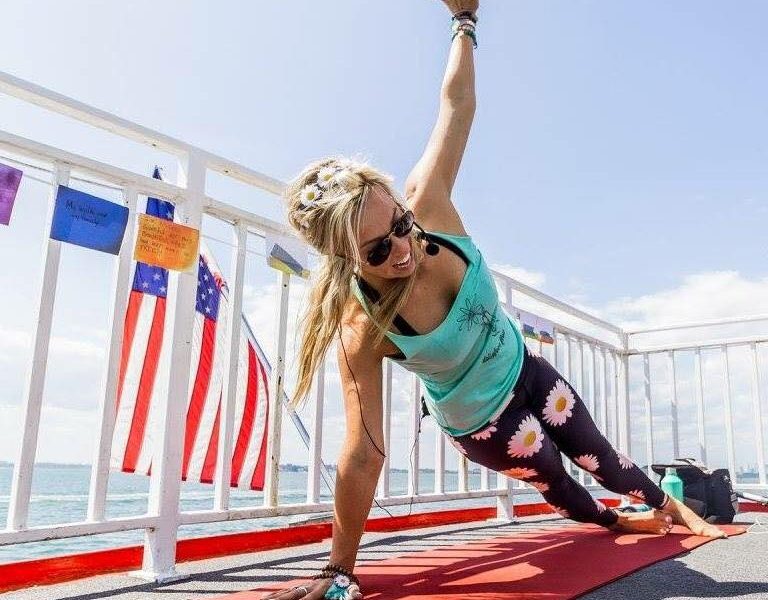 Today we'd like to introduce you to Morgan Chase.
Morgan, can you briefly walk us through your story – how you started and how you got to where you are today.
Yoga has been in my life since 2008. I wasn't always giving it as much dedication as it deserved, due to my struggle with alcohol & drug dependency. After a frightening car crash in November 2015, I made the choice for myself & my future to get sober. Since November 8th, 2015, I've been free of any mind or mood altering substances (except for coffee, haha!)
Upon getting sober, I found myself with an abundance of free time & levels of consciousness I didn't realize existed. Through nothing more than the Universe working in my life, I ended up at South Boston Yoga for a New Year's Eve yoga celebration. Trading in my usual cocktail dress & champagne glass for yoga pants & a bottled water–I was ready to ring in the New Year through a 2-hour mindful experience. At the end of the class, the instructor/co-owner, David Vendetti, asked us to turn to the person on the mat next to us and wish them a happy 2016. The woman beside me was a face from the past who we used to party together and now were practicing together. We got to talking and she shared with me about her brand new non-profit, NamaStay Sober, to which I replied sharing I was 40-something days sober. She insisted I become the first member of their program & that's where it all began.
For a full year, NamaStay Sober sponsored me through an unlimited yoga membership at North End Yoga. The woman from that yoga class, also the founder of this organization, Nicoletta Longo, acted as my mentor & met me 4 times weekly for practice. It quickly became as regular in my day-to-day life as brushing my teeth. As I learned the beautiful nuances of yoga, beyond the physical postures & into breathe meditation practice, mindfulness, karma, etc. I fell deeper & deeper in love with it. I developed an instinctual calling to my mat whenever something was off. It became my go-to, replacing the urge for a drink or drug. I began to learn to cope with life in such a healthy, and its effects were wildly apparent in all areas of my life.
Upon completion of my sponsored year, I was in a better place financially & now had a little over a year sober–the longest period of sobriety since I began drinking at 17 years old. I continued my practice with memberships at South Boston Yoga & Open Doors Dorchester & practiced almost daily. Friends started asking, "Morgan, why don't you get your yoga teacher training certification?" which, at the time, scared the shit out of me. I was so terrified to fail. To really be vulnerable and go for something so seemingly unrealistic (at the time) and fall flat on my face. With the support of the ever-growing NamaStay Sober community & my loving friends & family, I found myself applying to South Boston Yoga's 200 hour Yoga Teacher Training program in February 2017.
I worked full time during the week & dedicated my weekends to studying this practice on levels that were unimaginable to me. After 5 months, and 200 hours, our final class arrived & I co-taught 60 people with my peers & experienced a new high beyond any drugs I had done. It was a sense of accomplishment, empowerment, healing, sharing, passion, and magic. I couldn't wait to do it again.
That full time job that carried me financially through my training, fired me one week before that final class. Again–hello Universe! I see you! I'm going to take this full time. And I won't be stopped.
My Instagram handle is @miss_daisyface & I had a significant amount of followers, so the yoga brand was spun off of that and "Daisyface Flow" was born. Your "daisyface" Morgan says, "is after you sit up from savasana (the final resting pose in yoga), having completed a challenging yet revitalizing practice, and your simply glowing. Your face, adorned with beads of sweat, resembles that of the face of a friendly daisy blanketed in the morning dew. And now, after having spent that well deserved time on your mat, there is nothing you can't do for the rest of the day, or days, to follow."
I began teaching anywhere I could for any amount of money. Slowly, but surely, I collected classes at studios & gyms who dug my vibe & saw I began to acquire a bit of a following. Building up to today I teach 16 public classes a week.
Daisyface Flow is all about inclusion. It's about bringing yoga to those who need it most & often times cannot afford it. I offer outdoor beach yoga classes for a discounted rate, I teach at sober houses for men & women in recovery, I teach at NamaStay Sober events & work part-time as their Director of Memberships.
We are passionate about creating experiences & are leading a retreat to Lake Atitlan, Guatemala in March 9th – 16th, 2019 (during which I'll celebrate 3 years sober!) We also love private sessions & the ability to give people that 1:1 time in a safe, comfortable space to really dive into their practice & explore specific needs.
Daisyface Flow just turned ONE back in March & momentum is stellar. We sell branded tank tops, crop tops, sweat shirts, beanies & LOVE giving out our stickers. We even have stuff for the yoga dudes out there with our Daisyface bro brand tanks/stickers! They even got their own logo.
Morgan has received nothing but love & support from the recovery & yoga communities along her journey thus far & knows she wouldn't be where she is without them. To continue to "grow with the flow", she's heading to Costa Rica for 5 weeks in June to complete her 300 hour yoga teacher training (which completes on her 30th birthday!) Experiences like that are a gift & her heart is filled to the brim with gratitude for what her life has become in 3 short years. It's always love.
Great, so let's dig a little deeper into the story – has it been an easy path overall and if not, what were the challenges you've had to overcome?
Owning a small business will never be smooth, right? That's the tradeoff. It's a hustle. I teach 6 days a week & my one day off I dedicate to keeping my face in the computer until all my e-mails are replied to, I have some cool events/workshops in the pipeline, and my social media presence is up to par.
In the early stages, money was so scary. I had no experience. I needed places to take a chance with hiring me & then making $30 a class, I had to scoop up as many as possible. But it was worth those months of being late on my gas bill, or over drafting my checking account at the grocery store, to be able to invest further in my education & take 5 weeks off to explore another part of the world in doing so. With anything, the good parts wouldn't taste as sweet if we didn't have those tough bitter times first.
Alright – so let's talk business. Tell us about Daisyface Flow – what should we know?
Daisyface Flow is all about inclusion. Bringing yoga & wellness to people who necessarily wouldn't otherwise have access to it & whom often need it the most. Outdoor donations based classes, teaching at sober houses across the state, volunteering at a children's bereavement camp for the last two summers, trading local business owners for private 1:1 sessions in exchange for their services. Yoga has saved my life & continues to do so on a daily basis. I want to share this with everyone & anyone.
We are known for our positive vibes. My sunny disposition is something I was born with. My mom can attest to that. Within my struggle with addiction, I was the life of the party for a lot of it, hosting a local nightlife entertainment show on NESN called Dirty Water TV for 5 years, I literally was the face of the Boston party scene. But in the end it got dark, lonely, and really, really, sad. I'm so grateful I got the gift of desperation when I did & had the love of my mother (who's also in recovery) and my lawyer to convince me to go to treatment.
I am most proud of Daisyface Flow for continuing to "grow with the flow". Our favorite hashtag, but truly, we are collecting new private clients, travel opportunities, retreats, events, workshops, local collaborations, in-store events (like at lululemon on 8/5!) etc. People are noticing & they like what they see. We are sending out loving vibes & they are starting to pour back in. Karma, baby.
Is there a characteristic or quality that you feel is essential to success?
Passion. Purpose. Love. Light. This is my life's work. I didn't choose it, it literally chose me. I was just finally clear minded enough to see the signs & follow along with the Universe's plan for me. It often times doesn't feel like work. I love what I do beyond words. I share what helps me heal & watch people commit to themselves & this practice and grow each time they show up on their mats. It's unbelievable and wildly inspirational. I've had students return to practice after unimaginable injuries, to have a stronger practice post-incident. I believe that as a yoga teacher I am, in fact, the ultimate student. 'I have the opportunity, every time I get in front of a class, to learn something new from each of you in that space. The ratio, in my opinion, is certainly in my favor,' she's said. 'It's some powerful stuff.'
Pricing:
A private 1:1 custom yoga session is $100/hr
My Lake Atitlan, Guatemala retreat from November 3-10th, 2018 ranges from $1295 – $1795 & is accepting deposits of $350 NOW to reserve your spot!
A small private group session outdoors on the Charles River is $125/3 people & $20/each after 3
Contact Info:
Address: 45 Sudan Street Apt 3
Boston, MA 02125
Website: www.daisyfaceflow.com
Phone: 781-831-3553
Email: morgan@daisyfaceflow.com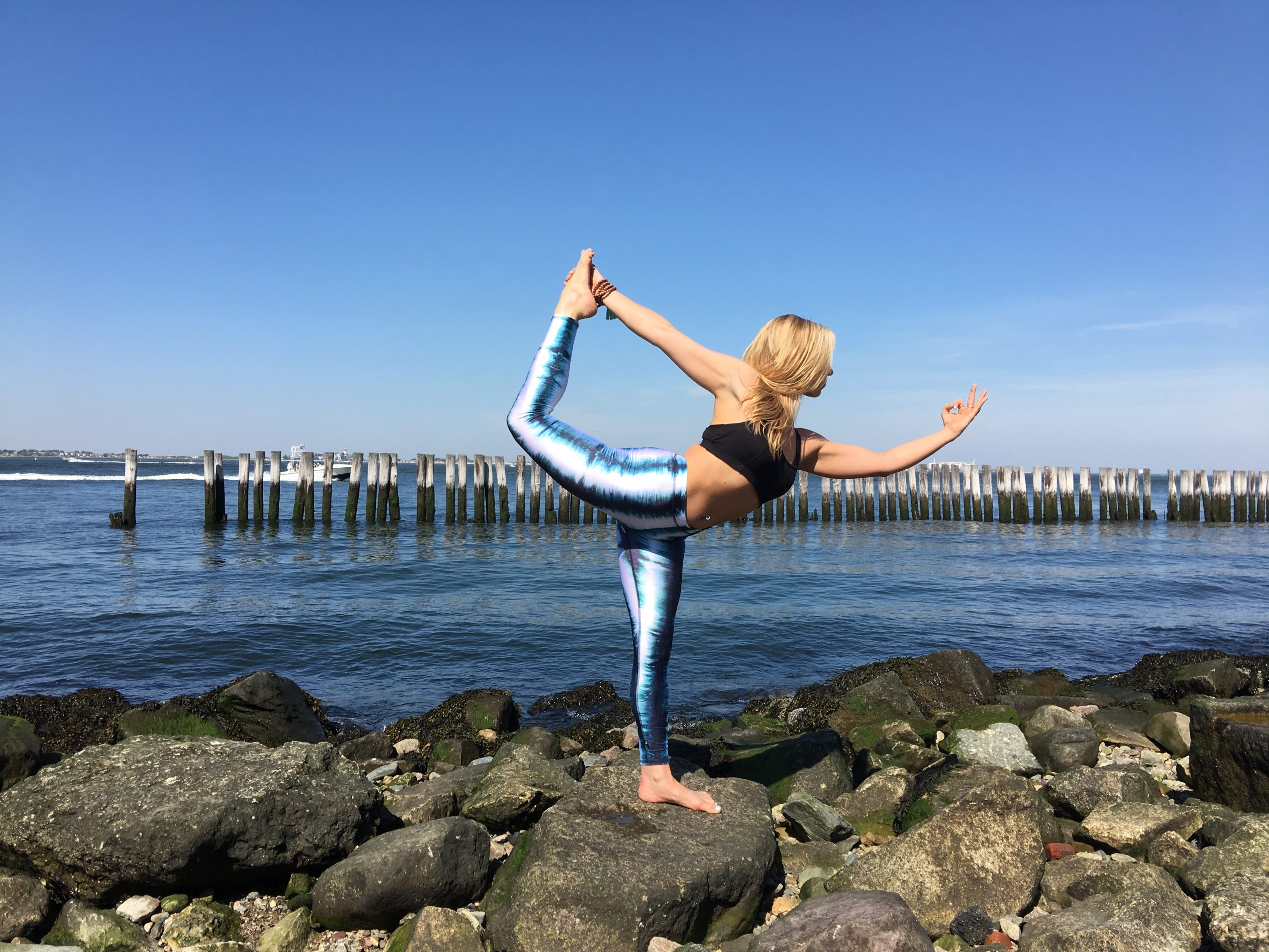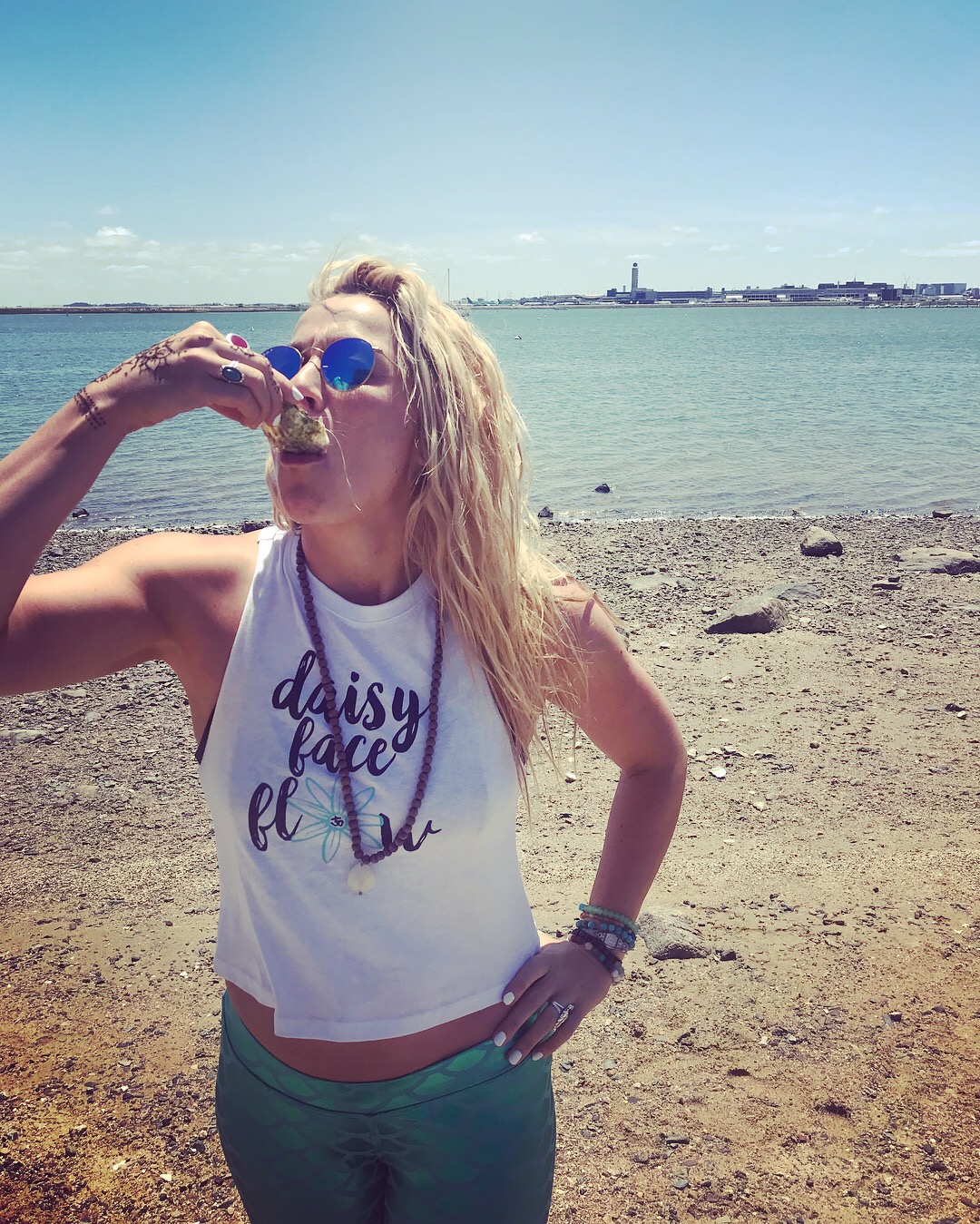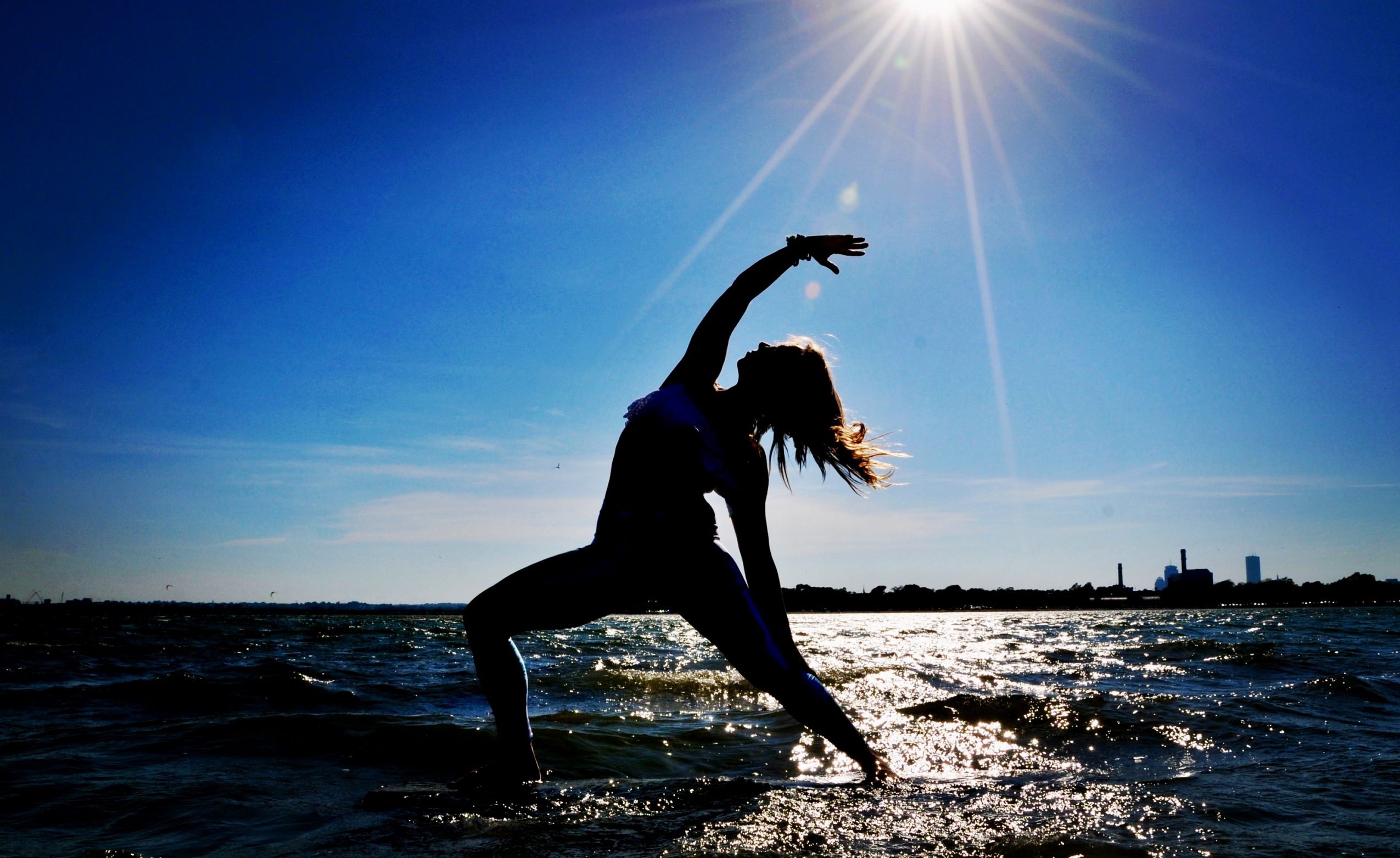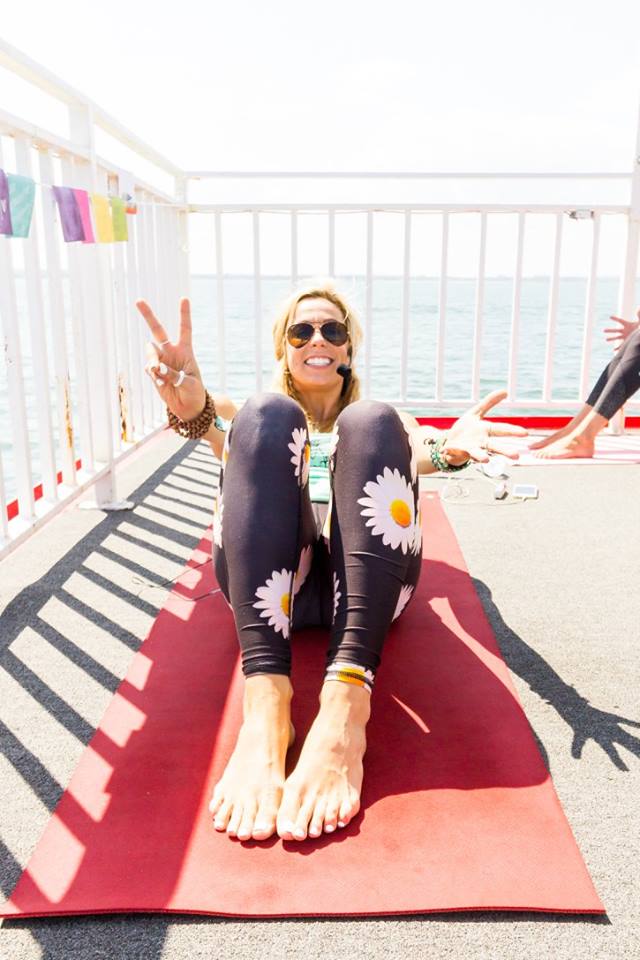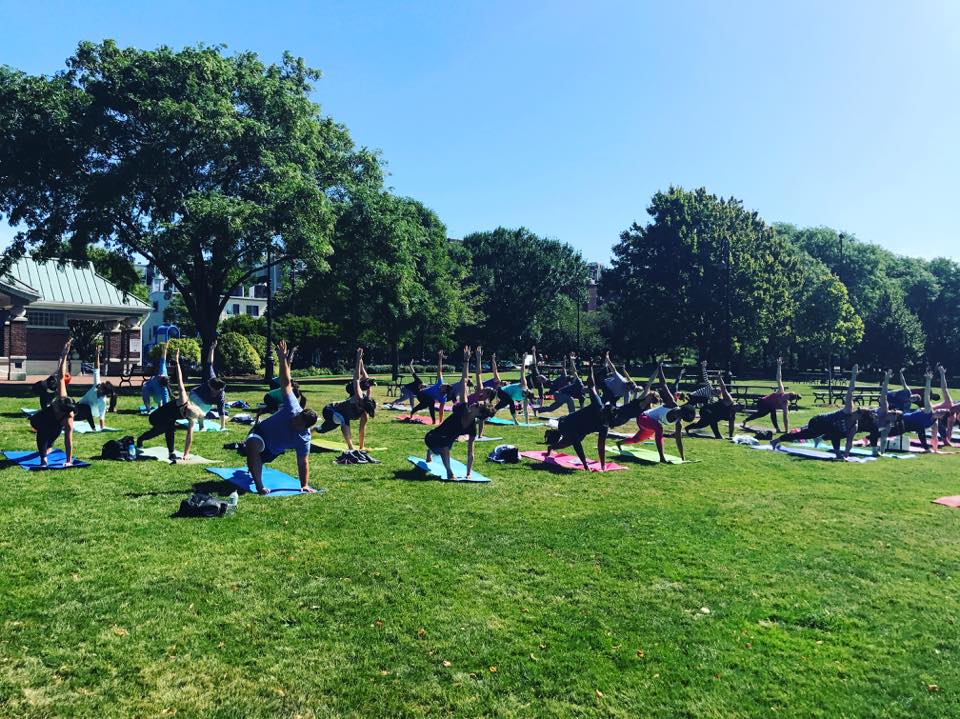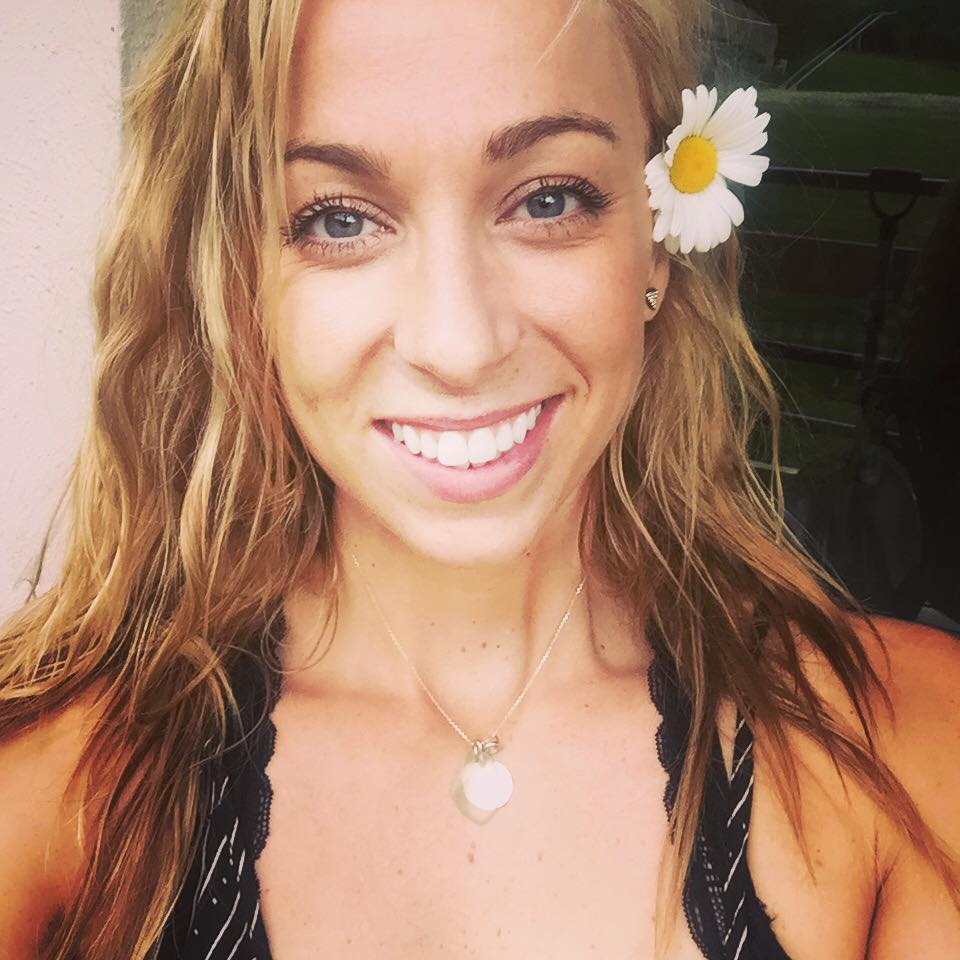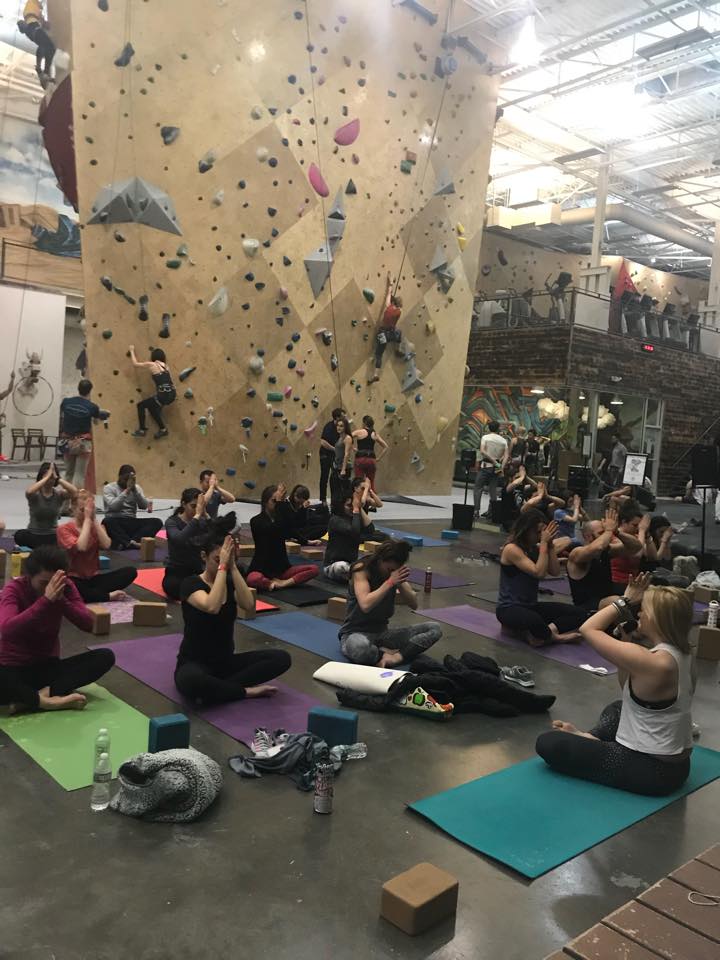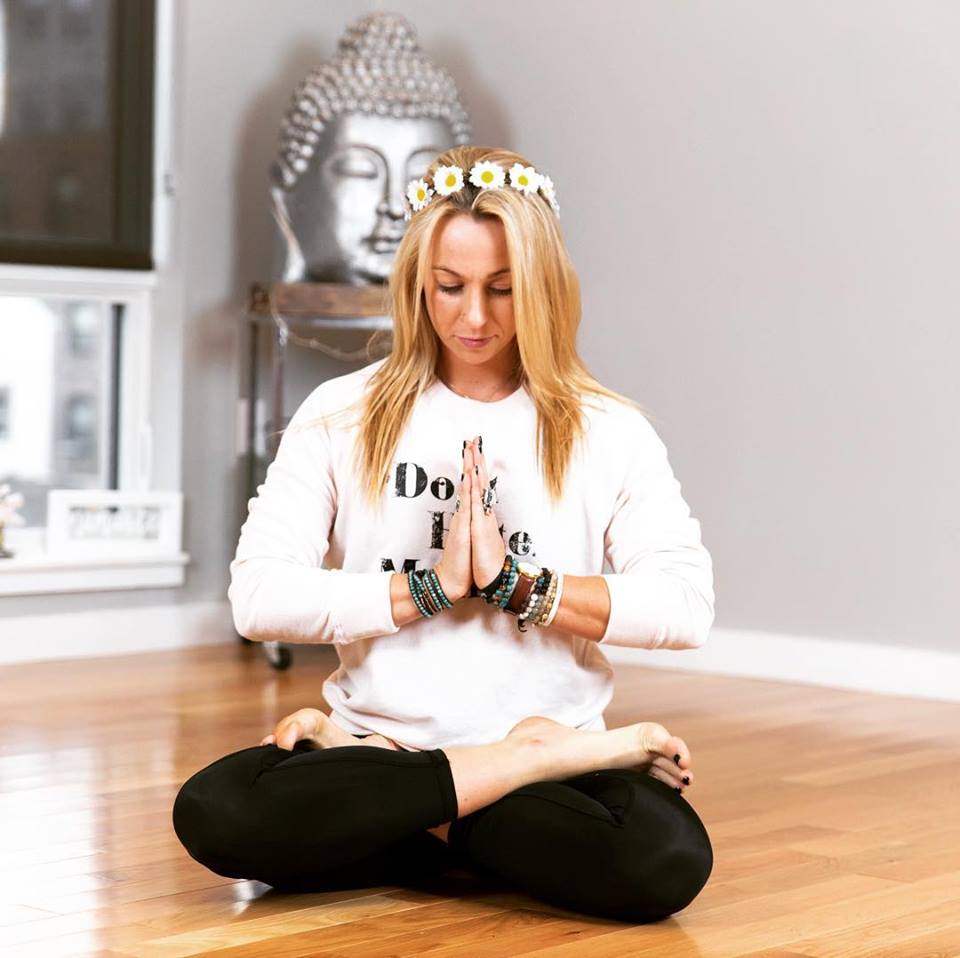 Image Credit:
@daisyfaceflow
Dan Parlante Photography
Getting in touch: BostonVoyager is built on recommendations from the community; it's how we uncover hidden gems, so if you know someone who deserves recognition please let us know here