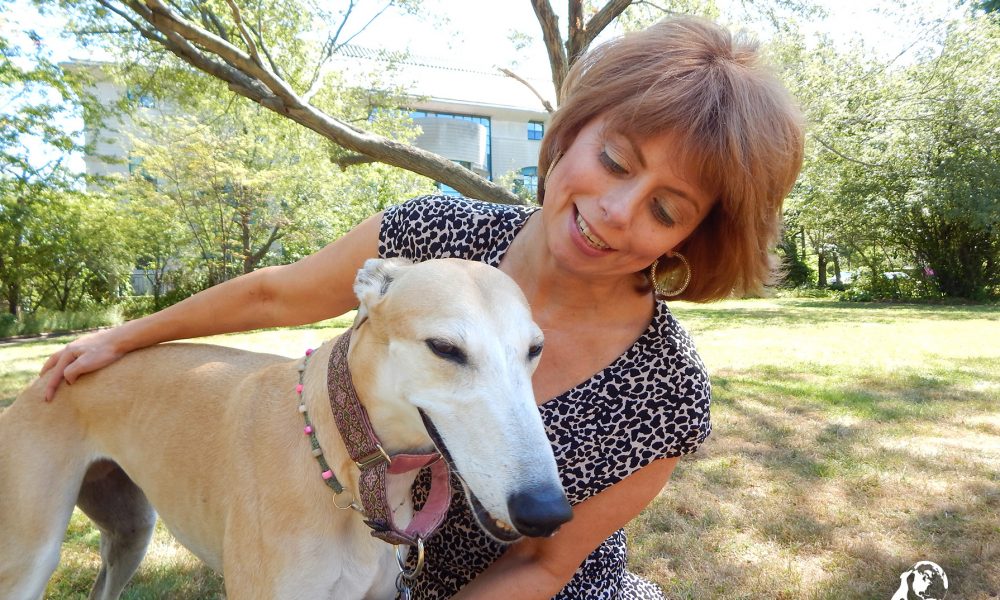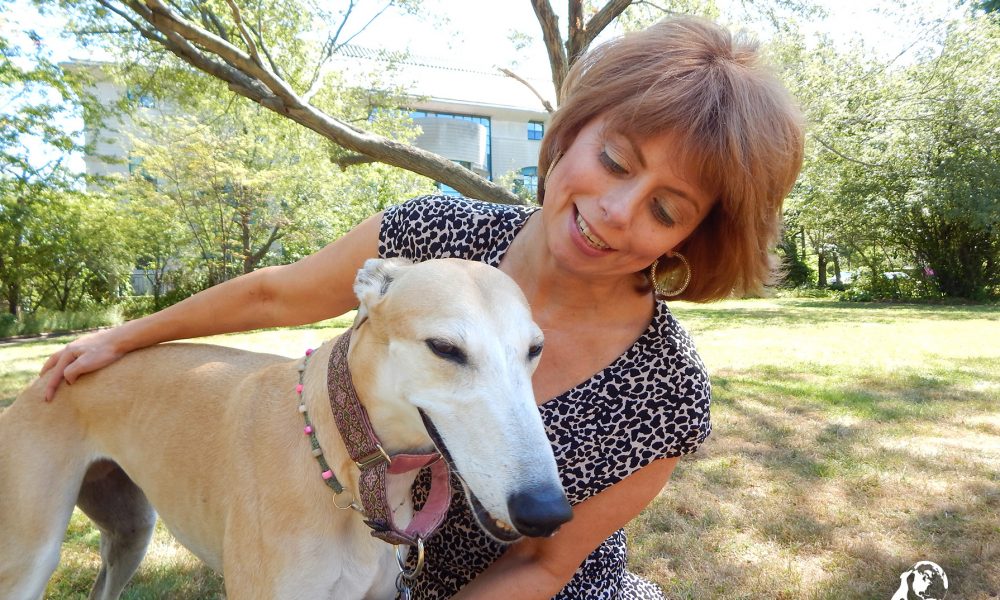 Today we'd like to introduce you to Christine Dorchak.
Christine, please share your story with us. How did you get to where you are today?
Formed in 2001, GREY2K USA Worldwide is the largest greyhound protection organization in the United States. As a non-profit advocacy group we work to pass stronger greyhound protection laws and to end the cruelty of dog racing on both national and international levels. We also promote the rescue and adoption of greyhounds across the globe.
The inspiration for my work with GREY2K USA dates back to 1992, when my dog Kelsey and I were struck by a speeding train during our morning walk. Kelsey managed to pull us slightly off course, preventing a head-on collision and saving our lives. When I awoke from a coma, my first words were, "How's Kelsey?" I promised right then and there that if I could ever walk again, I would devote my life to helping dogs.
My dear Kelsey had suffered a broken hip the day of our accident, but she was to live on until the age of fifteen, dying just a week after I finished law school. She helped me through a long rehabilitation, followed by four years of evening law classes and the early days of our campaigns, staying by my side as long as she could. It is Kelsey's inspiration that continues to motivate my dedication to her fellow dogs each day. You can see a video about us here: https://www.youtube.com/watch?v=4xF1tk7TYzM. I have since adopted two rescued greyhounds, Zoe and then Gina.
I always wanted to obtain a law degree but it wasn't until my accident that I realized I should become a dog lawyer! To date, I have drafted the bills that ended dog racing in five states plus the US Territory of Guam. I am now part of a team working to phase out dog racing in the United Kingdom, Australia and to close down China's only dog track, the Canidrome.
My greatest "accomplishment" isn't really an accomplishment, actually. It is a "commitment," a commitment to see all greyhound be free from the cruelty of commercial dog racing. My goal is simple, to let greyhounds just be dogs again. They are not racing machines, greyhounds are loving and gentle friends and should be treated as family members just like all other dogs.
In terms of losses, the first Massachusetts ballot question of 2000, in which the greyhounds lost by a margin of 51-49% was devastating. But we believed that we were right, that dog racing was cruel and inhumane – not just in Massachusetts – so instead of giving up, we expanded our goals to end dog racing in the United States altogether. The Grey2k Committee was relaunched and renamed as "GREY2K USA." Then, in 2013, we became an international campaign and now operate as "GREY2K USA Worldwide."
Great, so let's dig a little deeper into the story – has it been an easy path overall and if not, what were the challenges you've had to overcome?
Change is hard. In the past, greyhound racing seemed like a fun pastime. It has only been in the last several decades, thanks to increased education, that people have come to realize that dog racing is a losing proposition for the greyhounds involved. Even dogs that survive may be burdened for life with the injuries and social deprivation caused by the dog racing industry. When people meet greyhounds for themselves, they know this to be true. Greyhounds are their own best advocates!
Greyhound racing is cruel and inhumane, and should be prohibited. The everyday life of a greyhound in the racing world is what concerns me the most. There are industry standard practices in place, and always have been, that subject innocent dogs to a harsh cost-benefit analysis. Even if the industry wanted to change, revenues are in such decline (82% since just 2001) that dog and kennel owners could not afford to improve the living conditions of its greyhounds.
Secondly, injuries are a fact of life in racing. There is no way to "regulate out" injuries and that is why we are calling for its end.
Thirdly, there is no birth-to-death tracking of dogs in the racing world. No one knows how many greyhounds that are born live past their puppyhood or their early years of life. This is one of the deep dark secrets of the racing industry both here and abroad.
While racing, greyhounds are kept confined in warehouses, inside small, stacked cages barely large enough for them to stand up or turn around. According to U.S. agency records and industry statements, they stay in their cages for 20 hours or more each day. See more here: grey2kusa.org/confinement
Greyhounds are fed the poorest meat available, called "4D" by the USDA because it is the meat of downed, diseased, dying and dead livestock, deemed unfit for human consumption, and sold to the industry for a pittance. See more here: grey2kusa.org/4Dmeat
When let out of their cages to race, dogs suffer the risk of serious injury. Records show that nearly 3,000 dogs were reported as injured at one track in West Virginia. In Massachusetts, a dog was injured every 3-4 days as long as racing continued, and similarly in New Hampshire, nearly 1,200 injuries were reported from 2005-2008. In Arizona, a dog was injured on average every two days and in Florida, a racing greyhound dies every three days. See more here: grey2kusa.org/FLdeaths
GREY2K USA was the first organization to successfully outlaw dog racing using the referendum process. In November 2008, the citizens of Massachusetts chose compassion over cruelty and voted 56-44% to close down the commonwealth's two dog tracks. Since our formation, thirty dog tracks have closed for live racing all across the country and the number of states with dog racing has been cut by more than half. There were 49 tracks in 15 states when we started, and now, with the recent closure of Tucson Greyhound Park, there will be just 19 tracks in 6 states.
Additionally, we have successfully fought to block the expansion of dog racing to new countries. Efforts to legalize dog racing in Jamaica (2009), the Philippines (2009), South Africa (2010, 2014) and Punjab, India have all failed thanks to a joint effort with groups in those jurisdictions over the last several years.
Now that the public is increasingly aware of the cruelty involved with greyhound racing, it is time for real change to take hold. Young people are less and less attracted to be involved with this industry as patrons or otherwise. The trend is definitely with the greyhounds.
Please tell us about GREY2K USA Worldwide.
GREY2K USA is the leading international organization working to save greyhounds and I am proud to use my legal skills to help end dog racing. In fact, I may be the only racing lawyer in the world working against the industry instead of for it!
Commercial dog racing will end very soon, due to the public's increasing awareness about the injuries and deaths of racing greyhounds and the tax breaks and subsidies afforded this cruel industry. By way of example, the racing industry has been a regular beneficiary of tax breaks and special subsidies given just to cover operating costs. In 2000, the year before GREY2K USA was formed, the legislature of Florida granted an annual $14 million tax reduction to the state's tracks! But now lawmakers are looking to abolish live racing altogether. In Ireland, lawmakers there are calling into question the millions that the country is spending to keep this cruel industry alive. Chinese officials have recently ordered the closure of its only legal dog track, another sign that dog racing interests are in growing disfavor. In England, revenues are down 43% since just 2006! Things are really changing for the better.
Gambling on greyhounds now represents less than 1% of wagers made each year in the U.S. Breeding for racing has been more than cut in half in the last few years, and national revenue has declined by 82% since 2001. The very heart of dog racing (Florida) is now rejecting the "sport" that it once welcomed. As Americans, my team feels a special responsibility to end dog racing everywhere. This cruelty was invented here and we mean to wipe it out wherever it exists. The question is not "if" dog racing will end, but "how soon!"
Do you look back particularly fondly on any memories from childhood?
My life really began anew after my accident in 1992. It was then that I looked at the world with fresh eyes, and promised that if I ever should get up from my hospital bed again, I would work to help dogs. At the time, I did not know how I would do this, but I was determined to realize this goal. I had always wanted to become an attorney, and when I realized that dogs, especially greyhounds were caught up in a cruel industry and needed "representation," my decision was made.
Contact Info:
Getting in touch: BostonVoyager is built on recommendations from the community; it's how we uncover hidden gems, so if you know someone who deserves recognition please let us know here.