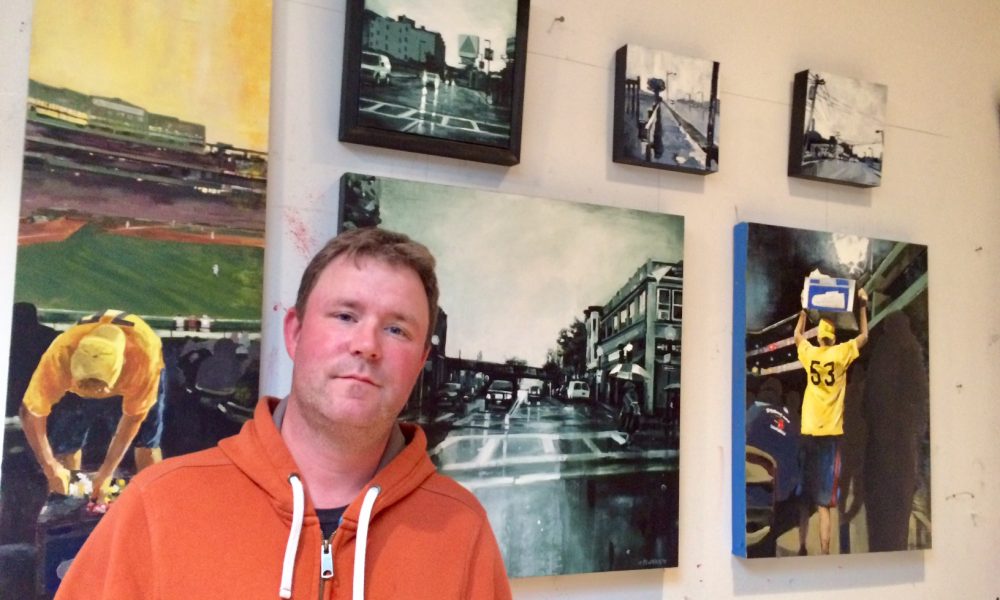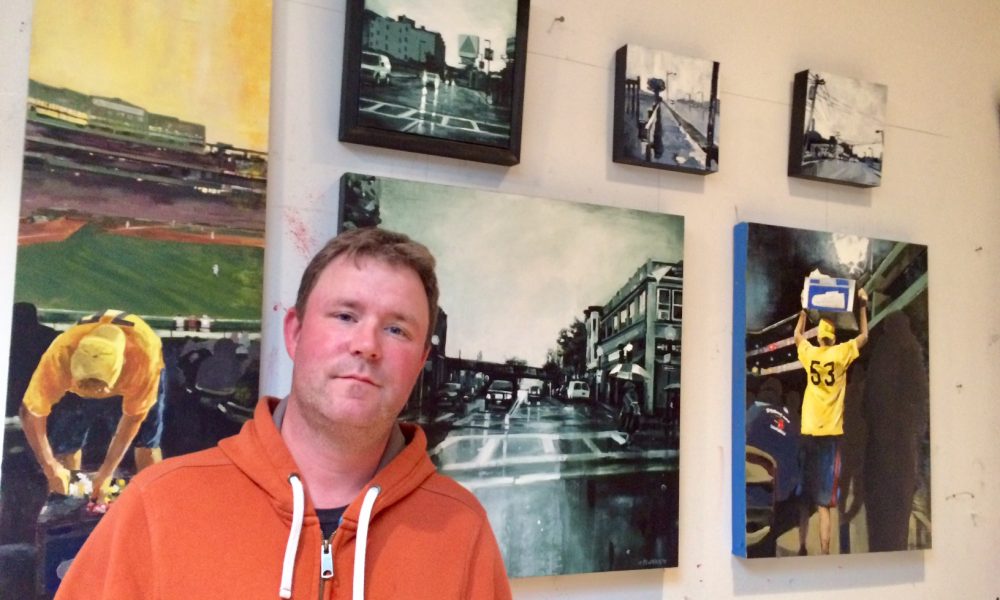 Today we'd like to introduce you to Chris Plunkett.
Every artist has a unique story. Can you briefly walk us through yours?
Growing up in Boston I was always really into drawing. Throughout my childhood I would draw dragons, cartoons, and make my own comic books. During my teenage years I became fascinated with graffiti art. I think that's when I started really looking at color relationships, composition, design and all that. I moved to canvas sometime during my junior or senior year of high school. I figured out a way to paint these really cool tree silhouettes with these powerfully bright sky backgrounds. I remember made about 5 or 6 of them, went down to Newbury St, laid them out on a towel and sold them all. Made over 100 bucks! That was an extremely motivating day for me. I've worked one or more jobs since I was 14 years old, but that was work. Getting paid to paint really opened me up to the possibility of becoming an artist. I tried selling more paintings on Newbury St later that Summer but got called out for not having a permit and chased off the property.
It wasn't until college (Plymouth State University in New Hampshire) that I tried my hand at oil painting. I took every available painting class despite being a graphic design major.
When I graduated from college I knew I didn't want to sit in front of a computer all day for work. I also knew I needed to keep painting. In order to sort of "merge" the two I decided to go back to school (MassArt) to become an art teacher. Now, 11 years later, I still paint and I still teach art in Boston Public Schools. I'm also raising two children with my wife, Karen, so life is pretty busy!
Please tell us about your art.
I always juggle a few different paintings, or even a few different series all at once. If I spend too long on one idea or one paintings an unhealthy obsession begins to form and it can be sort of miserable. One theme I'll never stop working is that of the inner-city. My cityscapes are intended to make the viewer look closely at the beauty in blue-collar (Boston-based) scenes. Particularly in the rain. To me, the reflections really help to capture a snapshot of the controlled chaos, calmness and overall beauty of the everyday.
I also really enjoy plain air (on-site) painting, particularly landscapes from all over. I think it's incredibly important to paint outside now and again. Experiencing the light and color first hand and reacting quickly to it before it changes helps me identify techniques and styles I may not have otherwise. It's a raw experience.
I do have a new series going right now that I am very excited about. I'm painting vendors at Fenway Park. I've worked at Fenway part-time for twenty years as a vendor myself, so starting last season I began a series of paintings that try to capture the hustle and "tunnel vision" of the job. Since then I've been running around up and down the stairs of Fenway selling hot dogs with a camera phone in my pocket. I've snapped thousands of pictures and gone through them all, finding just the right ones to work with. I think I'm on my 7th painting of the series, and its actually starting to become more personal than I thought it would. Having worked together for decades now, my Fenway buddies are able to identify the vendor in the picture based solely on the figure's shorts, hat, or unique gesture. There's nothing quite like Fenway vending and I think it's worth capturing. My goal is to have 12-14 paintings finished this time next year ready for a gallery show.
What do you think is the biggest challenge facing artists today?
Honestly, making a career as a working artist seems nearly impossible to me. I think the financial burden is the biggest challenge. I really do admire those artists who chose to grind it out and are still grinding it out finding a way to stay afloat on their art alone.
How or where can people see your work? How can people support your work?
I usually hang work in various restaurants around Boston, but now I'm making a strong push for more gallery exposure. I recently became an associate member at Fountain Street Gallery in the SOWA district and will be showing there in August.
For the month of June, I have work on display at the Gallery at the Strand Theater in Dorchester. Also, for the month of June I have work on display at The Coffee Break Cafe in Milton.
Another way to see my work and keep up with me is through social media. Following me on Instagram @chrisplunkettstudios or going to my website and joining my mailing list at www.chrisplunkettstudios.com is a great way to see anything new I am working on.
Contact Info: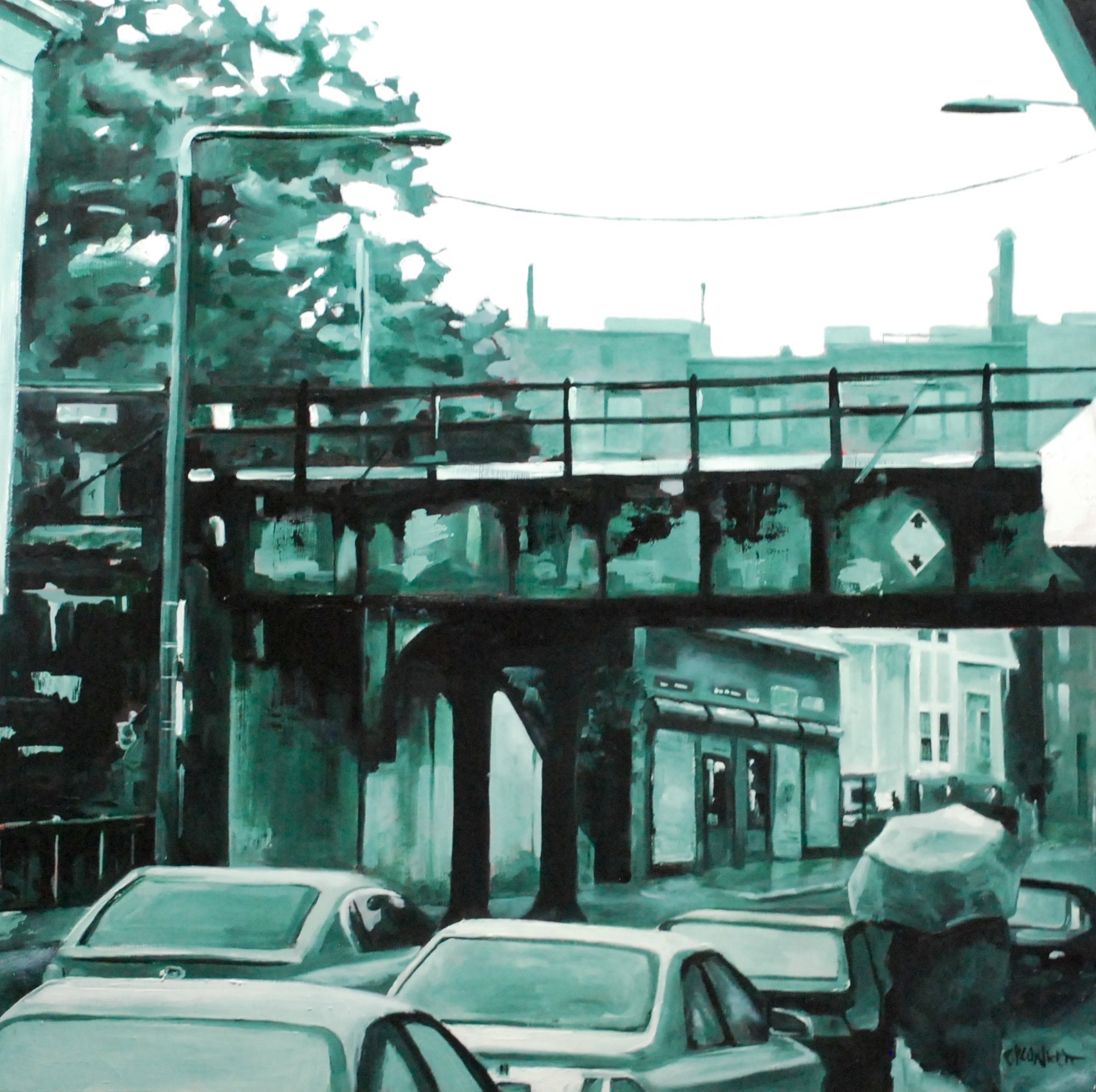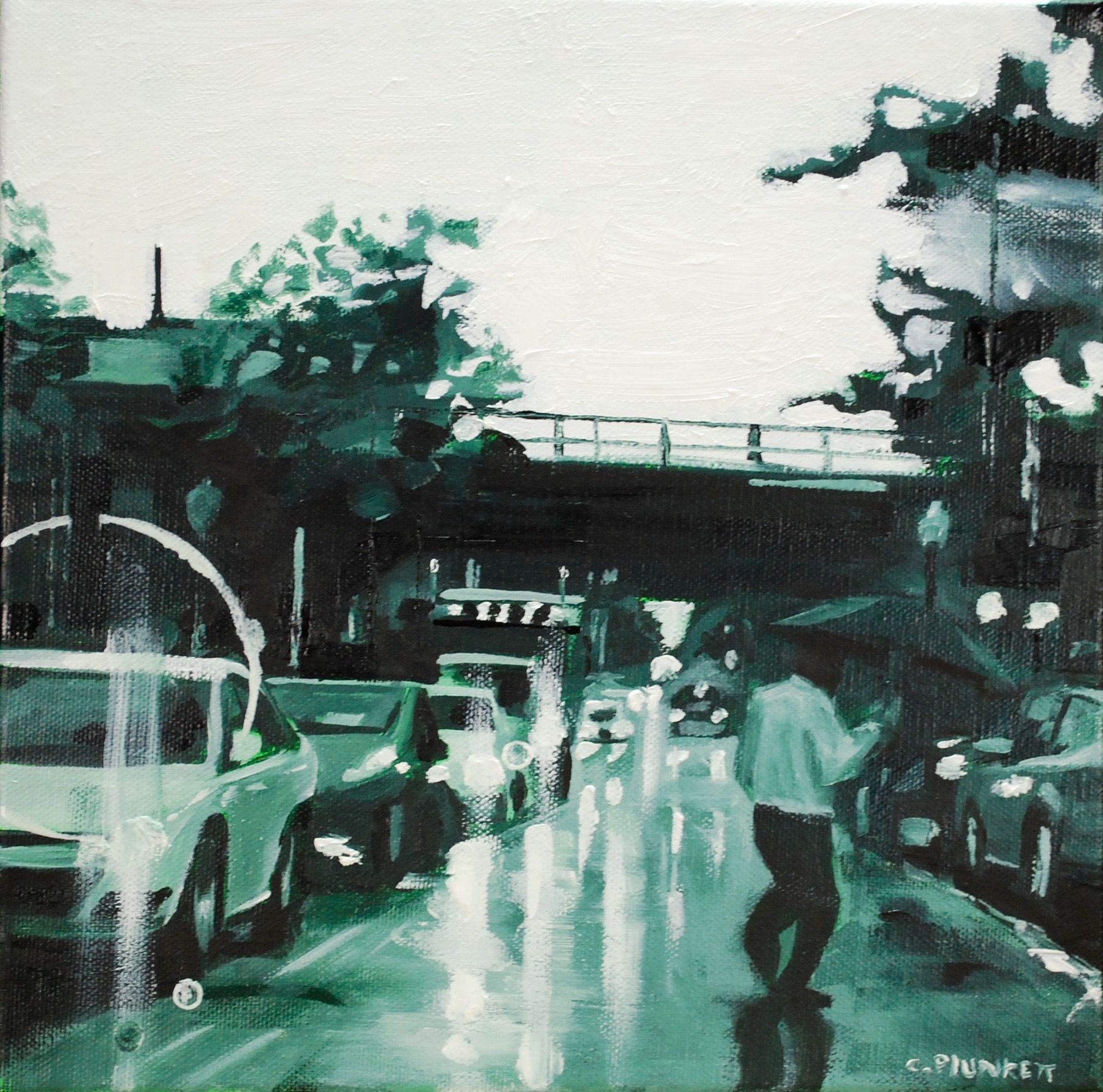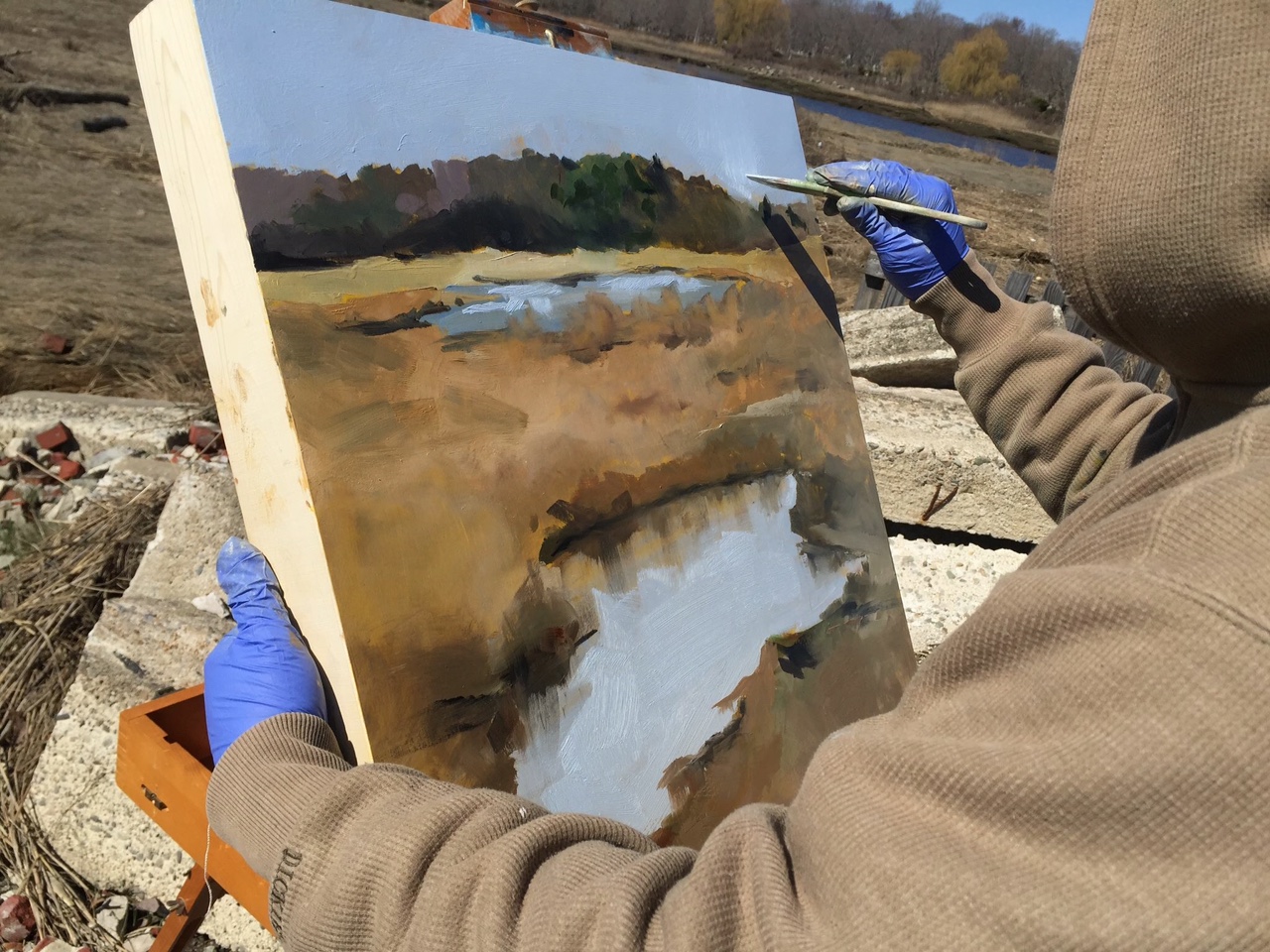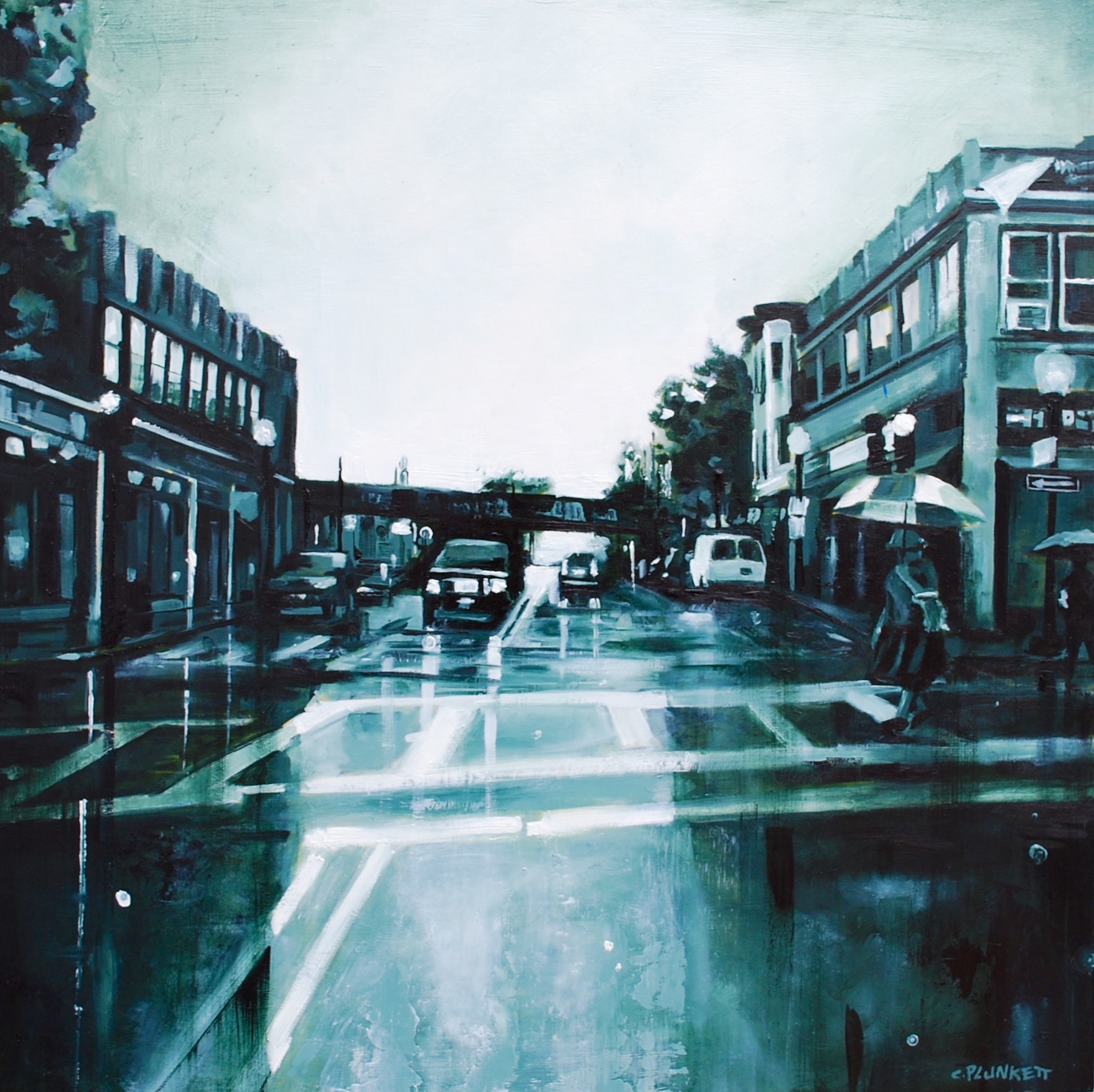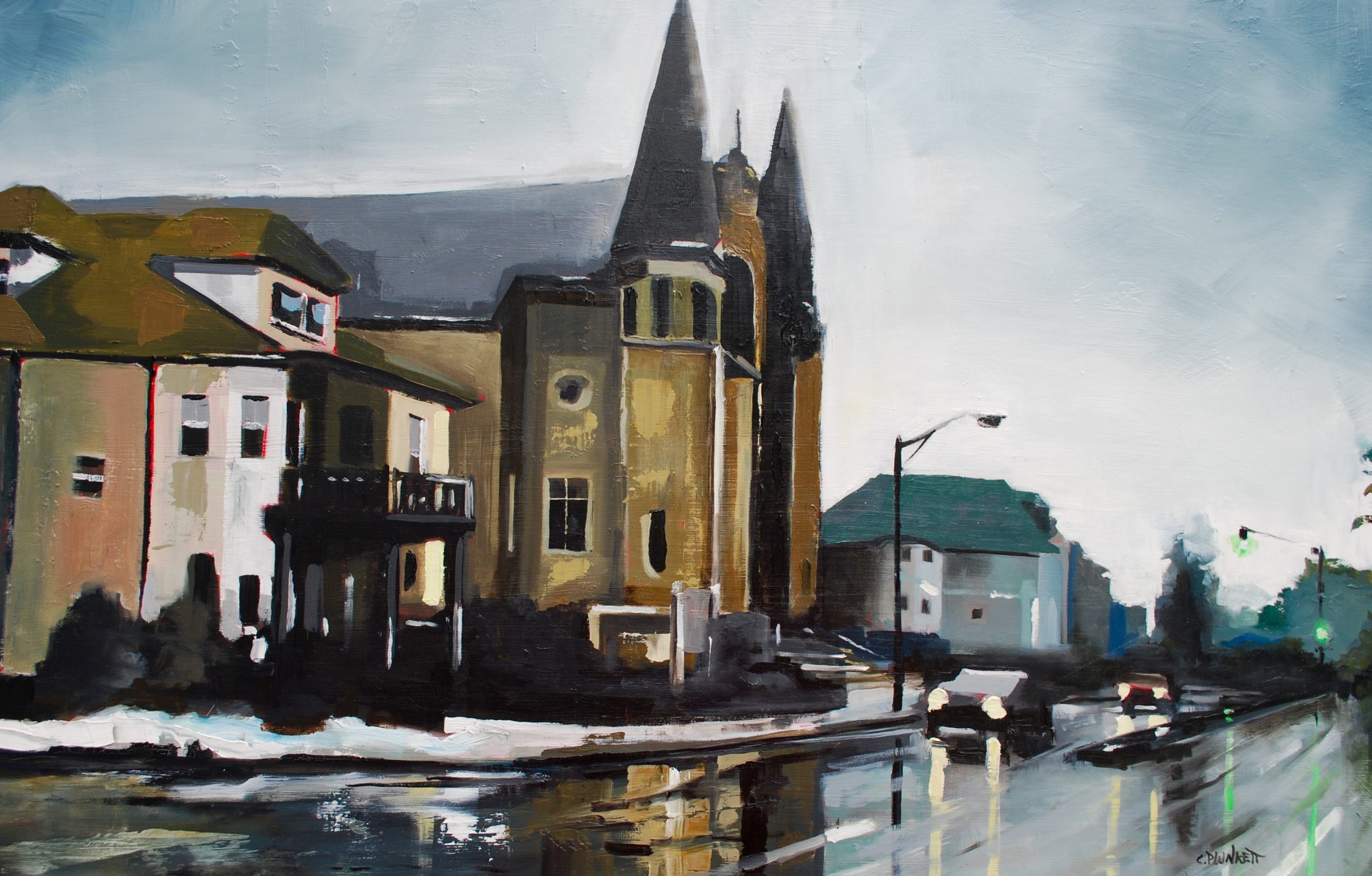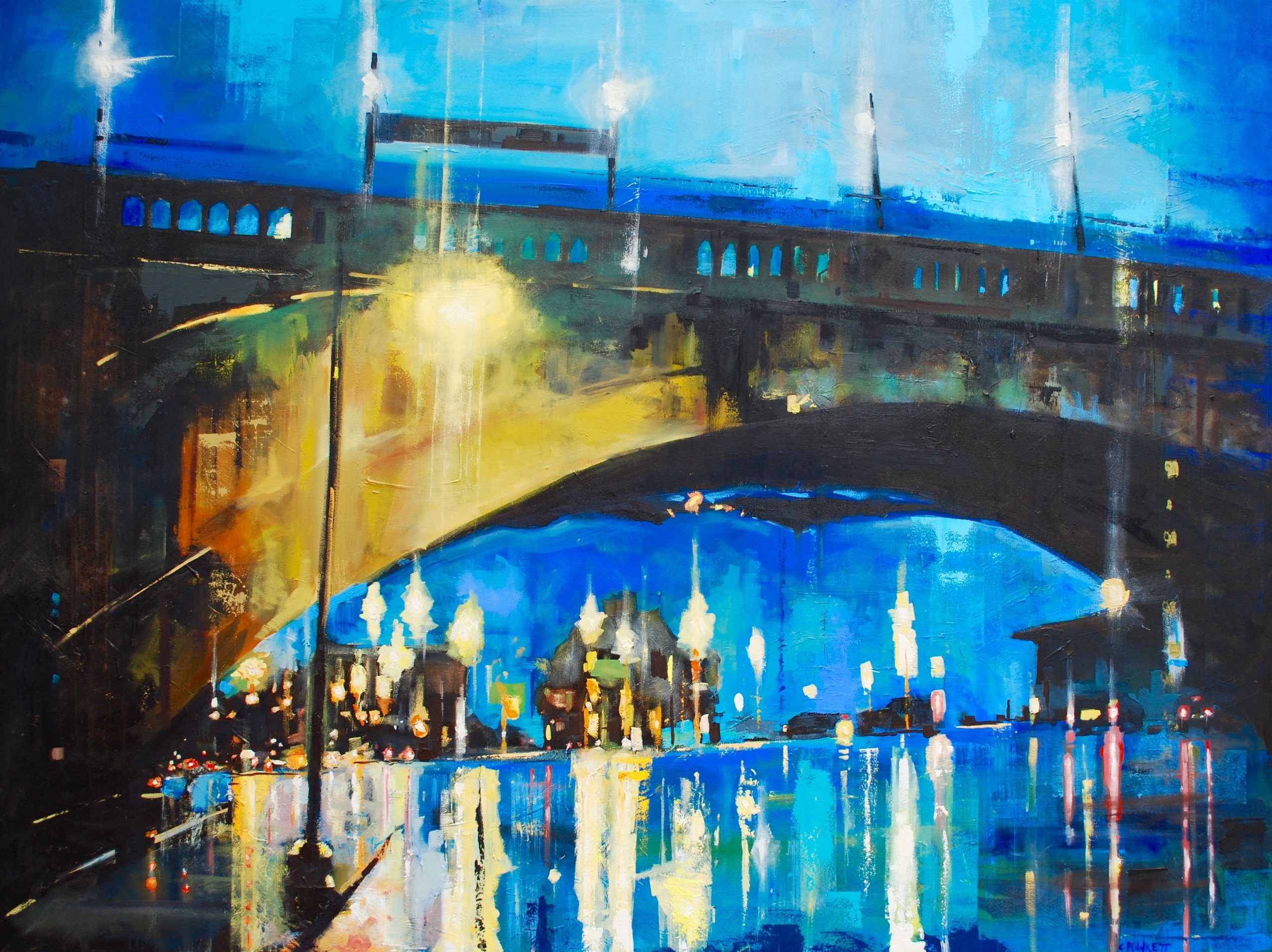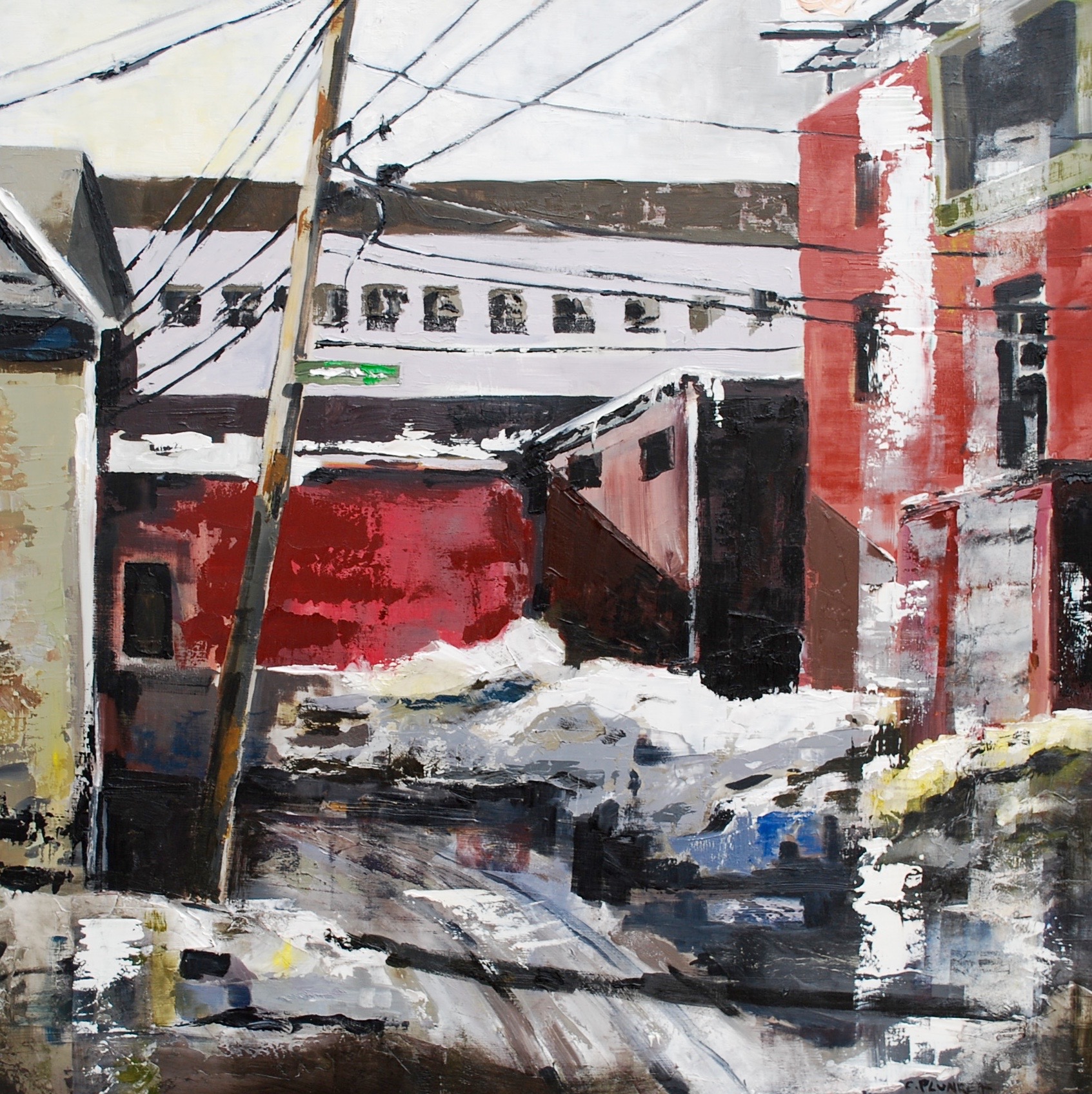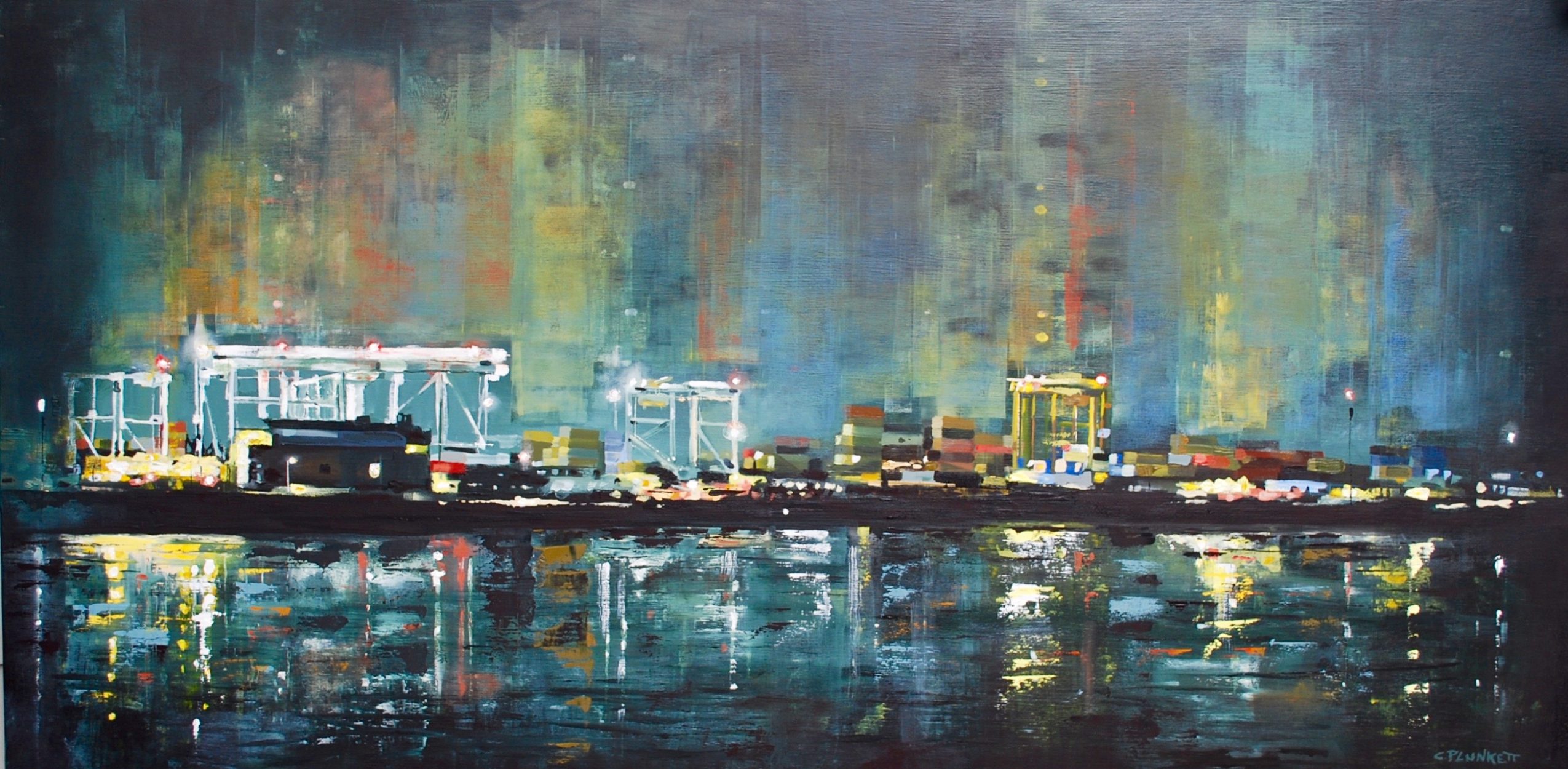 Image Credit:
Original oil paintings by Chris Plunkett
Getting in touch: BostonVoyager is built on recommendations from the community; it's how we uncover hidden gems, so if you know someone who deserves recognition please let us know here.